Summer Corn Tomato Risotto is full of freshly grilled vegetables! It can be served as a main dish or you can serve it as a side with your favorite protein. The foolproof recipe for risotto is a must-make! Serves 4.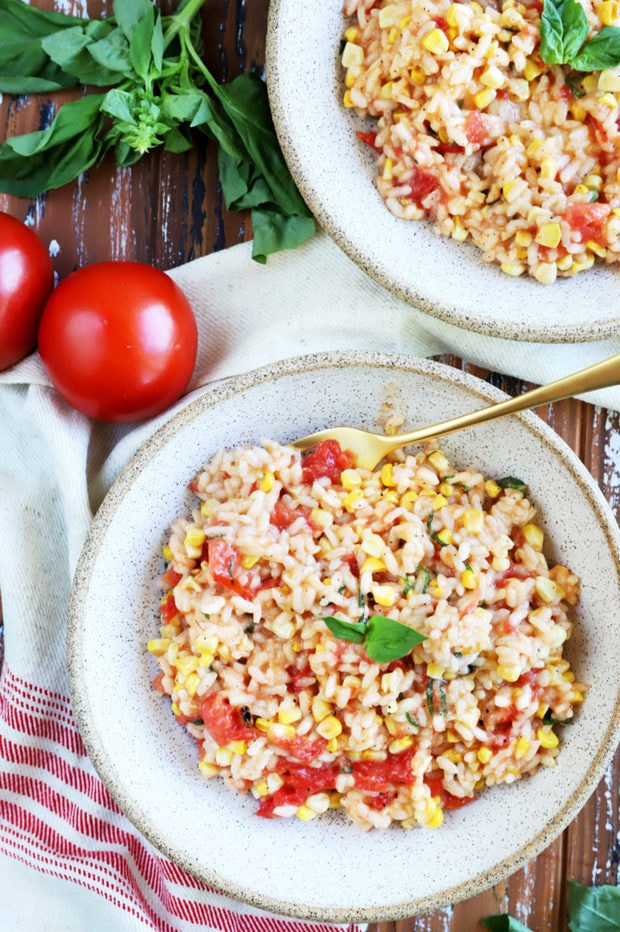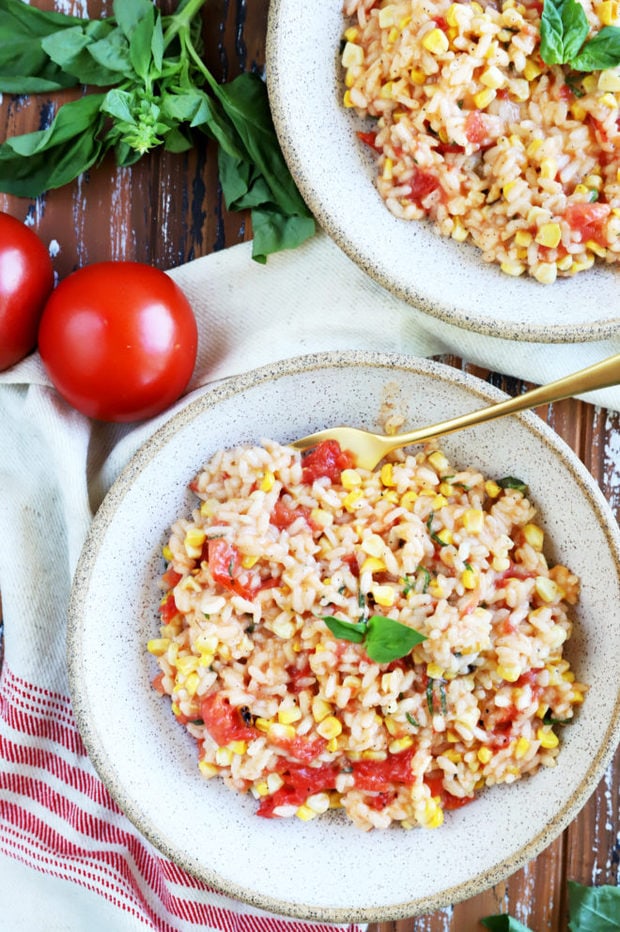 A couple of week's ago I shared my foolproof way of making risotto at home.
Now, I am bringing you a way to take that tasty risotto and make it perfect for summer!
If you follow me on Instagram, you know I am all about the farmers market this time of year. I love picking up the best produce I can find every weekend, and so I decided those veggies would be perfect for incorporating into a creamy risotto for summer.
[Read more…]