Please note this post contains affiliate links.
A Dirty Mojito is a classic cocktail that everyone should know how to make, especially when the weather starts getting warmer. The addition of spiced rum to the classic recipe, in lieu of the white rum that is standard in a mojito, really brings out extra depth and flavor in every sip.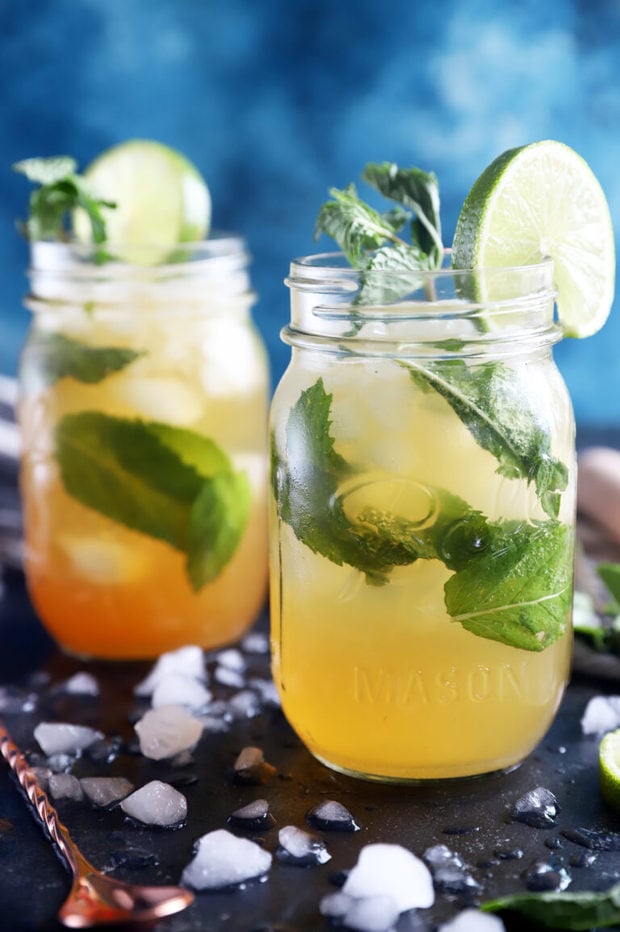 I am rebelling against the snow we keep getting this month by transporting myself mentally to a beach in Mexico every chance I get.
All I can think about this week is warm weather, beautiful blue waters, and the white sand between my toes. It's almost enough to make me feel like it's not snowing outside as we speak.
Since it is almost May, I have been forced to bring some cocktails with me on this mental journey to warmer weather. Let me introduce you to my little friend….
Note: this post is updated from the original version posted on April 16, 2013.

The Dirty Mojito.
You are probably wondering what exactly a "dirty" mojito entails, aren't you?
Well it's nothing too shocking so get your minds out of the gutter. It's all about the spiced rum, my friends.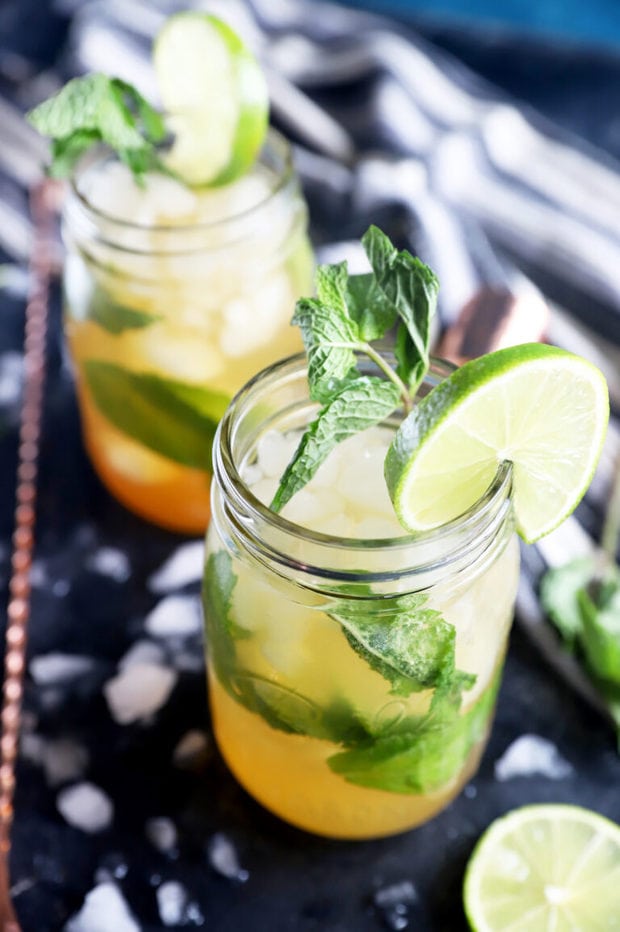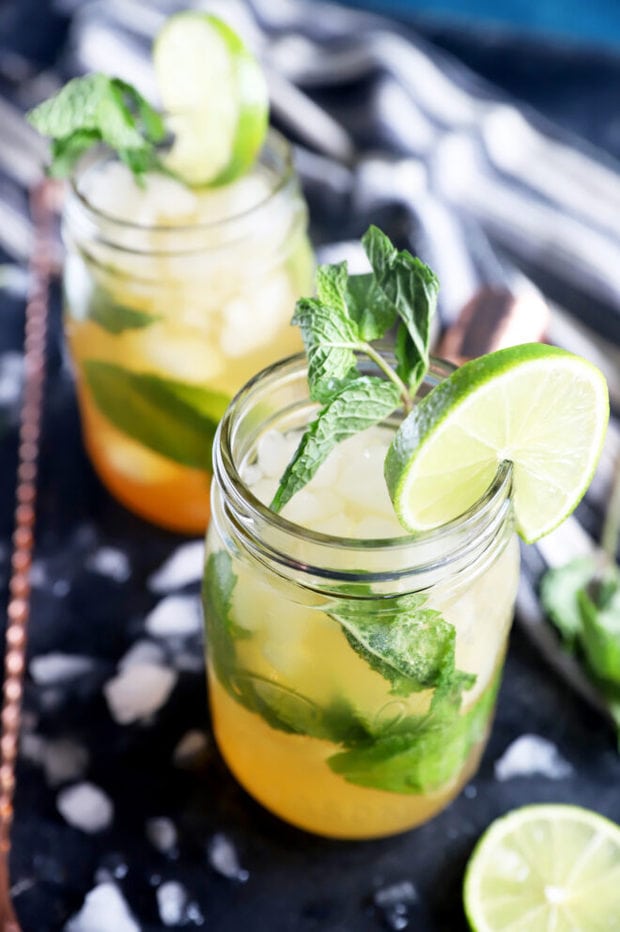 I decided to go with my favorite spiced rum (Sailor Jerry's in case you were wondering 😉 ) for my mini Mexican drink vacation this time.
While I love mojitos made with white rum, I like the extra flavor spiced rum brings to the party. However you can also use a straight up dark spiced rum or dark rum, depending on your preference. For me, it's all about using the rum that you enjoy the flavor of because that flavor will come through in this cocktail.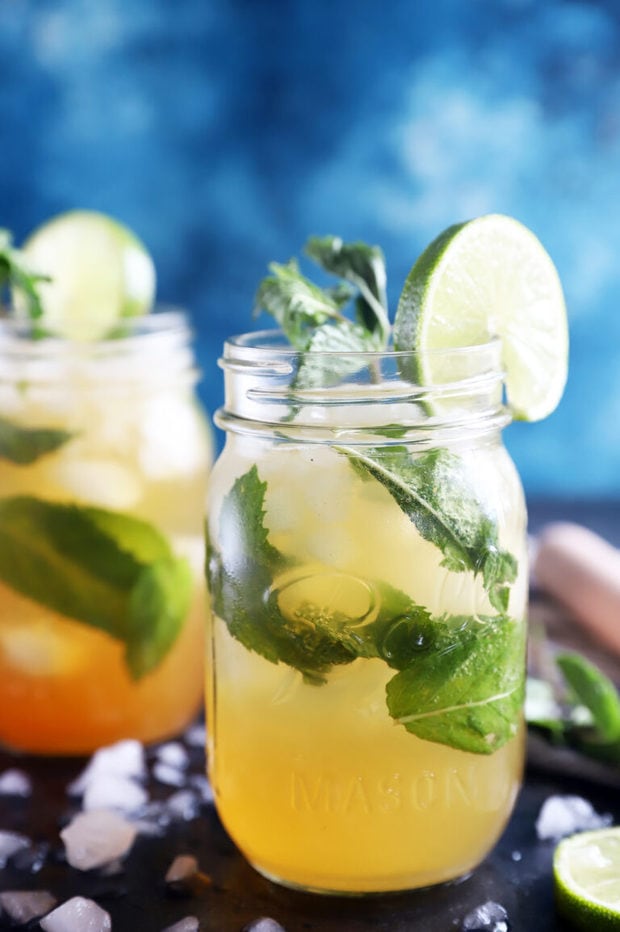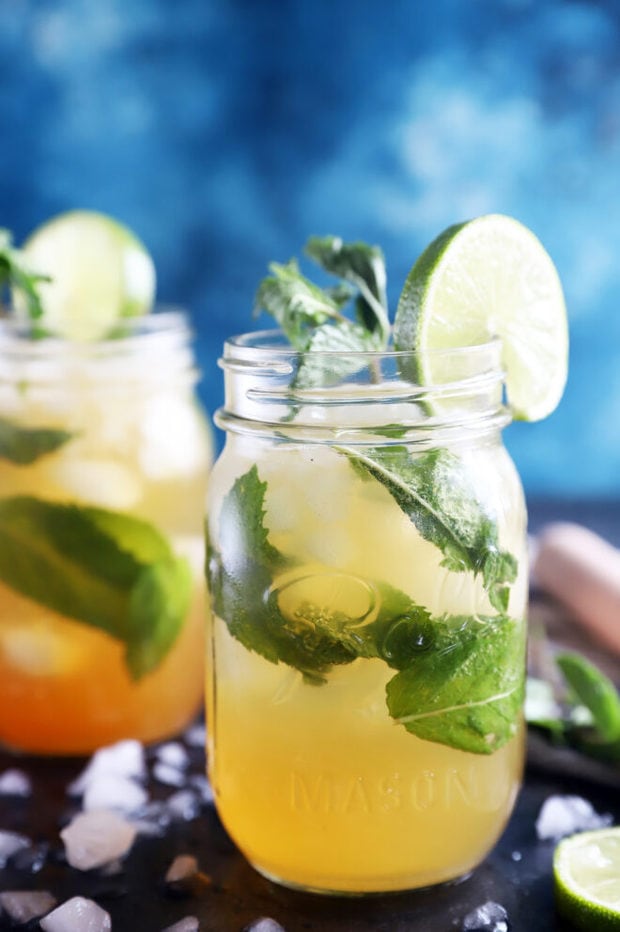 Is anyone else still experiencing the Spring snow we have been getting in Denver? It is really starting to give me weather-whiplash. Especially when we get sunshine, rain, and snow all in the span on 24hrs.
I can't keep up with it! And neither can my allergies…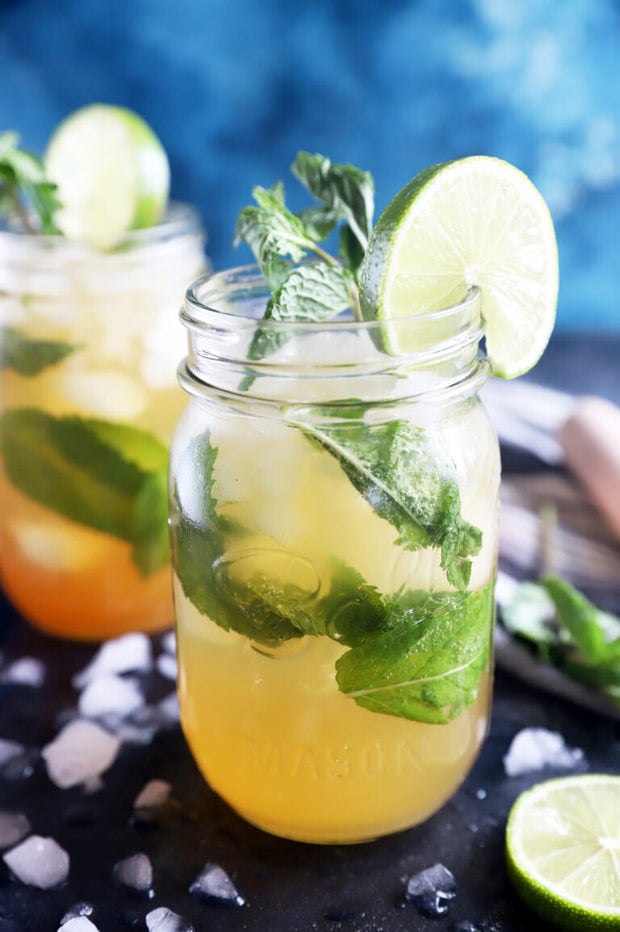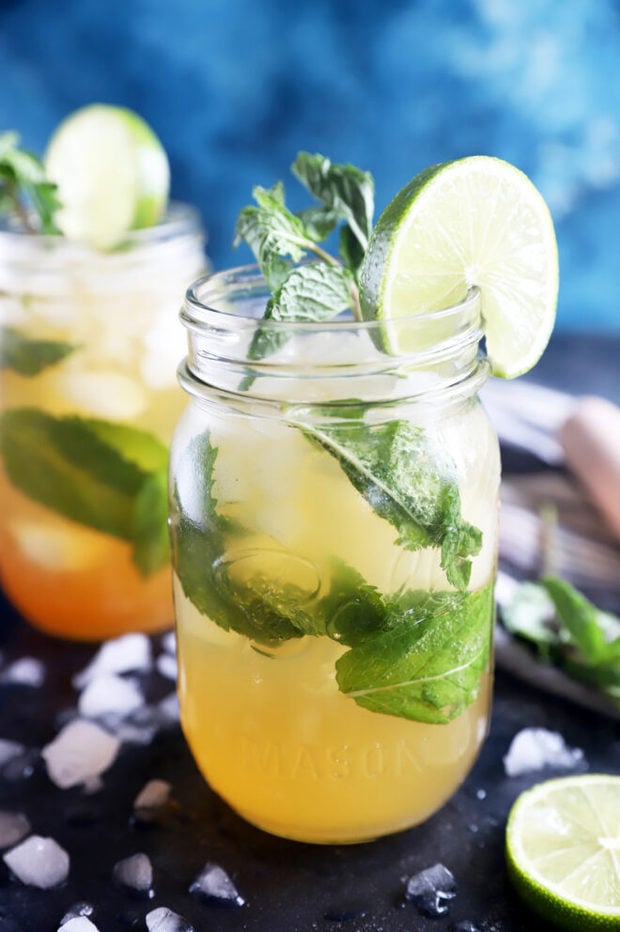 Without my allergy medicine, everyone would be calling me Sniffles right about now.
Rum is the solution to most allergies, isn't it?
I am going with "yes" on this one and making myself another cocktail. Feel free to join me on the beach! It might only be in our minds, but it's a pretty fantastic place to be.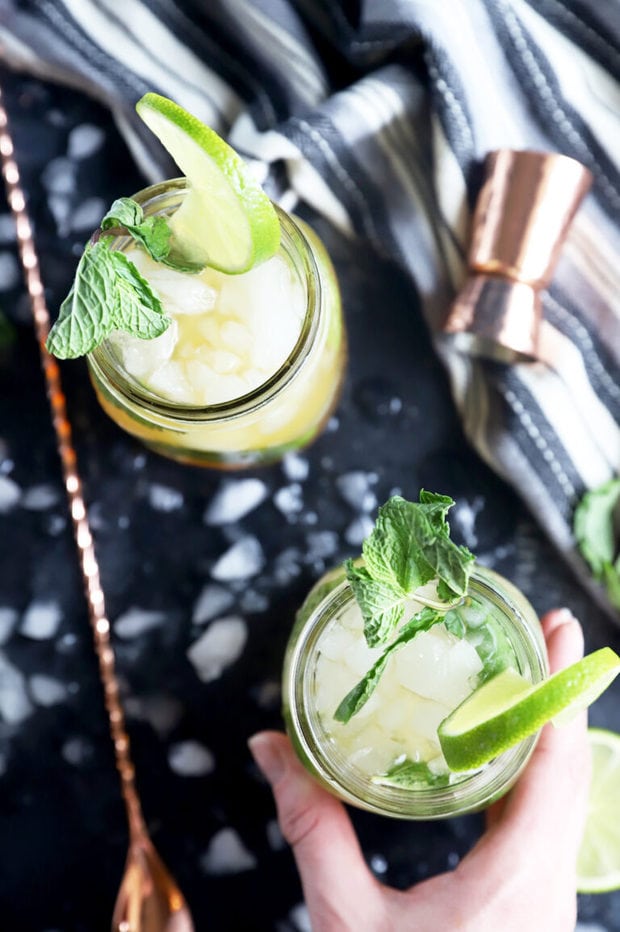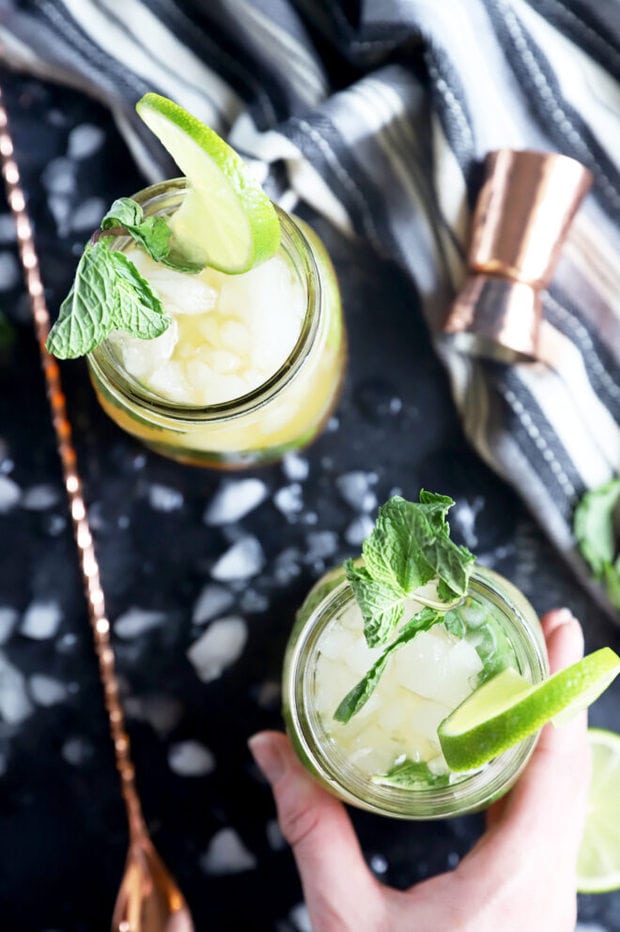 This Recipe's Must Haves
I love using a classic set of highball glasses so you can get the look you see here! I use them all the time, from cocktails to filling them with water for dinner parties.
I really love this one for a wooden muddler because it's metal and rubber, making it a lot easier to use and clean. With the lighter wood ones, you tend to not be able to get the stains of berries and the like out. This one makes it not a problem!
Want to get extra creative?! Try out this insanely awesome make your own spiced rum kit
! This is on my current Christmas wishlist and I realllllly hope I get it this year…
everyday seasonal cookbook
With seasonal produce guides, recipes, and more, this cookbook is filled with seasonal food for every occasion.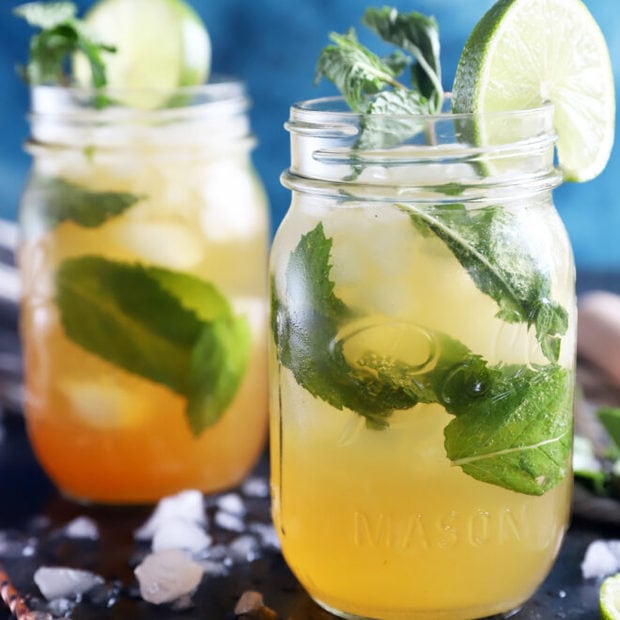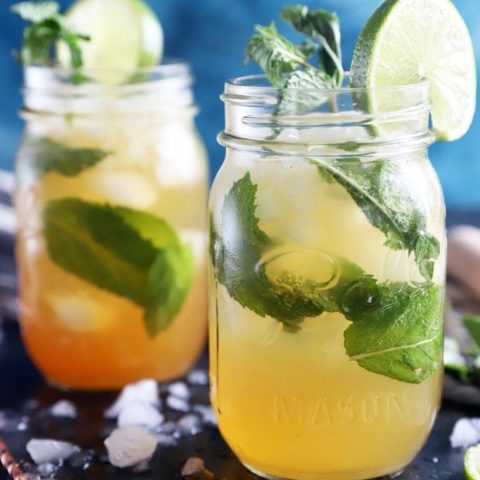 Dirty Mojito
Using dark rum instead of white rum is what gives the Dirty Mojito it's name!
Ingredients
2 oz dark spiced rum
2 tsp raw sugar
8 to 10 mint leaves
1 oz lime juice
4 oz soda water
Ice
Instructions
Muddle the lime juice, sugar, and mint leaves together in the bottom of a glass.
Add rum and fill the glass with ice.
Top the drink off with soda.
Garnish with mint leaves and a lime wedge.
Recommended Products
As an Amazon Associate and member of other affiliate programs, I earn from qualifying purchases.