Please note this post contains affiliate links.
A limoncello martini is perfect for entertaining or a relaxing evening at home. The simple four ingredient cocktail is sure to impress with its sweet and tangy flavors. Impress your guests with your mixology skills and indulge in this refreshing drink that will transport you to the sunny streets of Italy.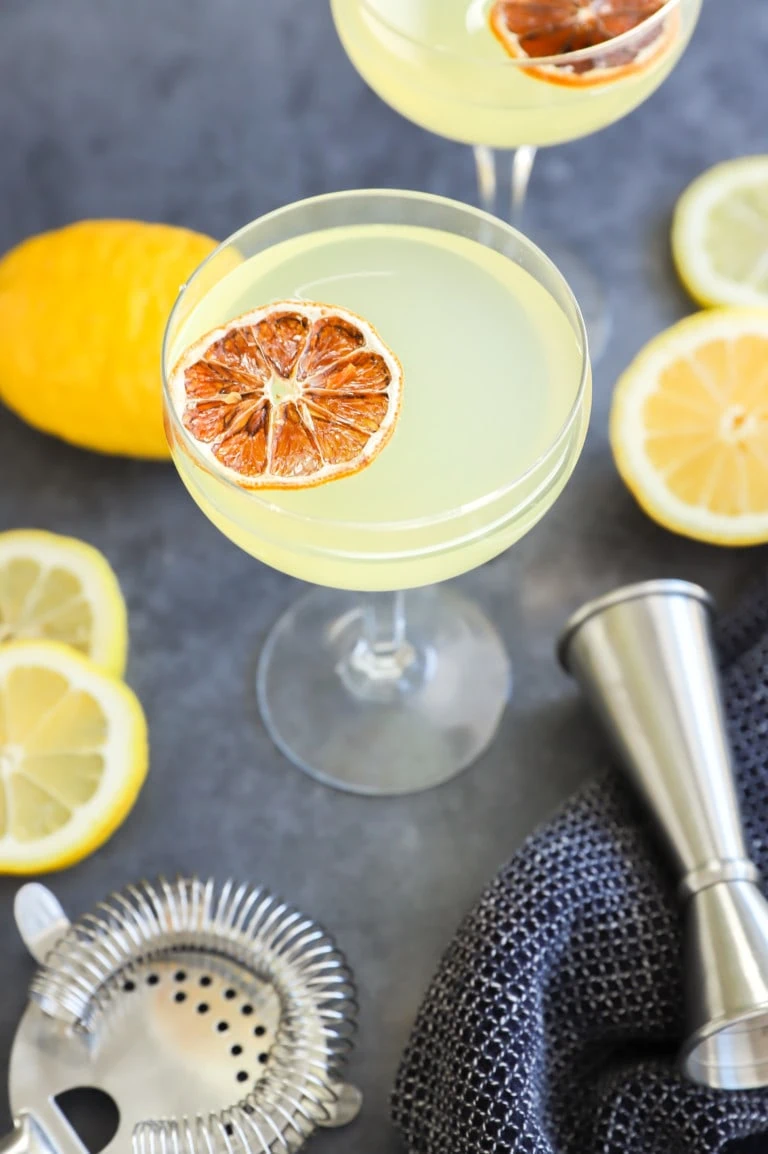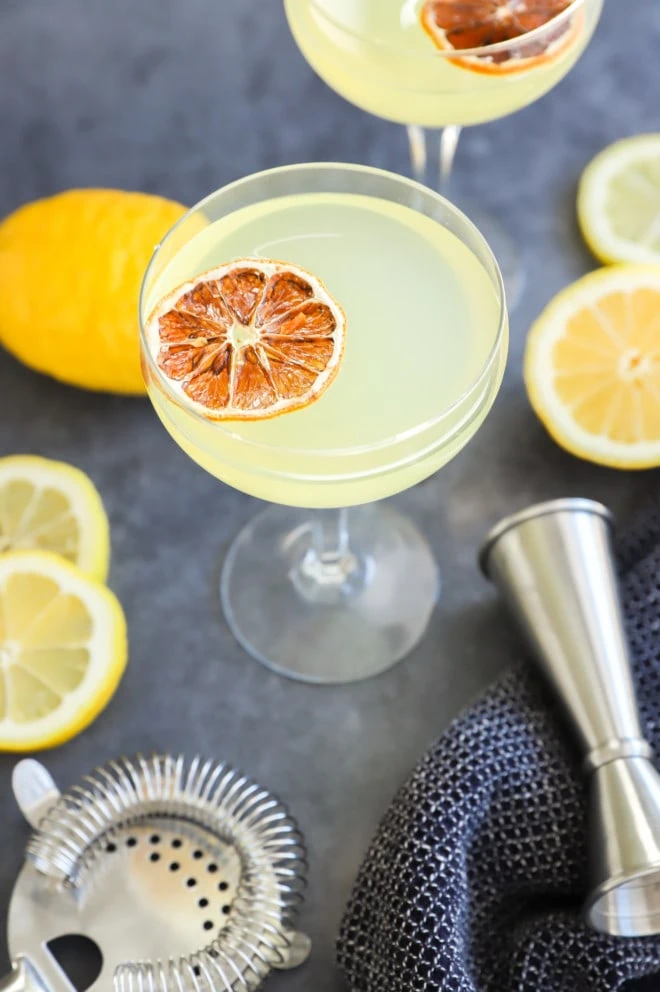 about this limoncello martini
If you loved the limoncello spritz I made a few weeks ago, you are going to love this strong and tart limoncello martini.
Limoncello is a liqueur that I love on its own, but when it is added to cocktails, it is even better.
The sweet and tart flavor elevates any cocktail, and this martini is no exception.
While limoncello is traditionally served as a digestif in Italy (meaning it is served after dinner), you can serve a limoncello martini (also sometimes called a lemon drop martini) anytime. Before dinner with appetizers, during a sunny meal on the patio, or after dinner with your favorite sweet treat, the lemon flavor makes it the perfect summer sipper.
what is limoncello?
This particular spirit is a lemon liqueur that is fresh, citrusy, and sweet. Limoncello is made by macerating lemon peels in alcohol. If you are looking for true limoncello, this is the liqueur that begins with lemons from the Amalfi Coast or the island of Capri.
Limoncello is a drink that you can sip on its own, but it's also an ideal ingredient for this simple martini. You can even use the liqueur to flavor frosting or to brush on your favorite cakes before frosting them. Honestly, if you haven't tried it before, I highly recommend grabbing a bottle and pouring yourself a chilled glass this evening! Just be sure to chill the limoncello for at least one hour before enjoying.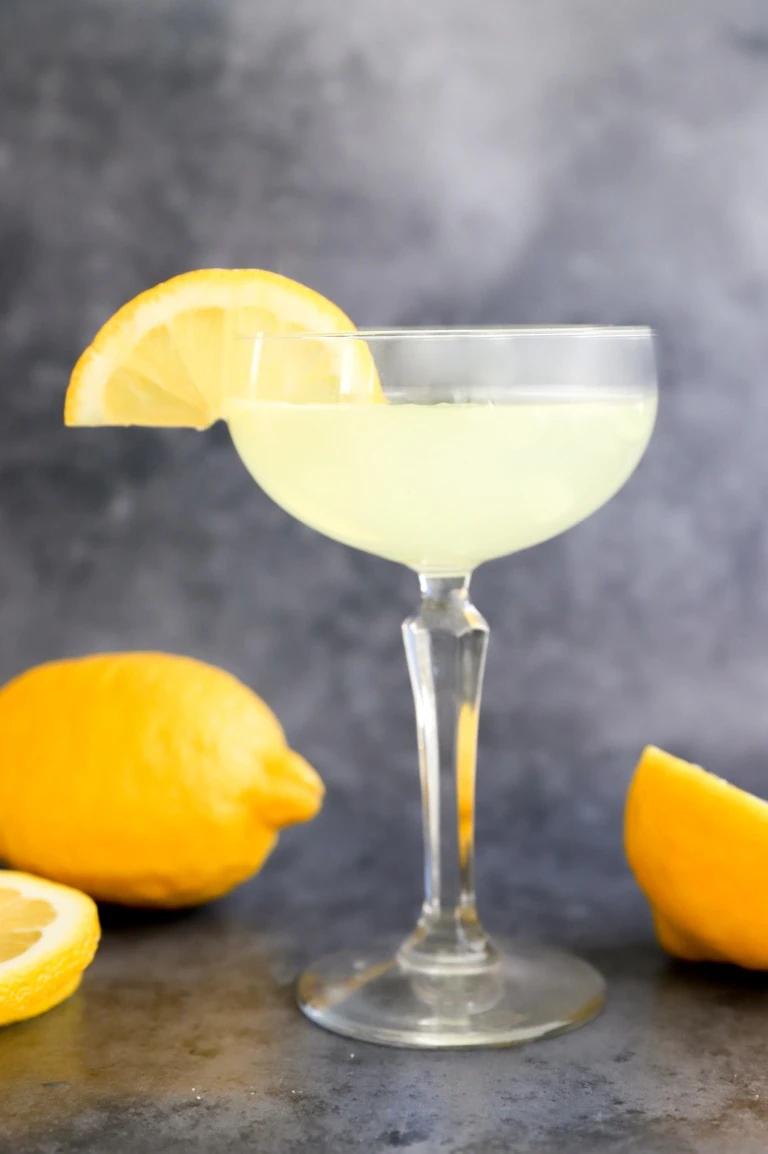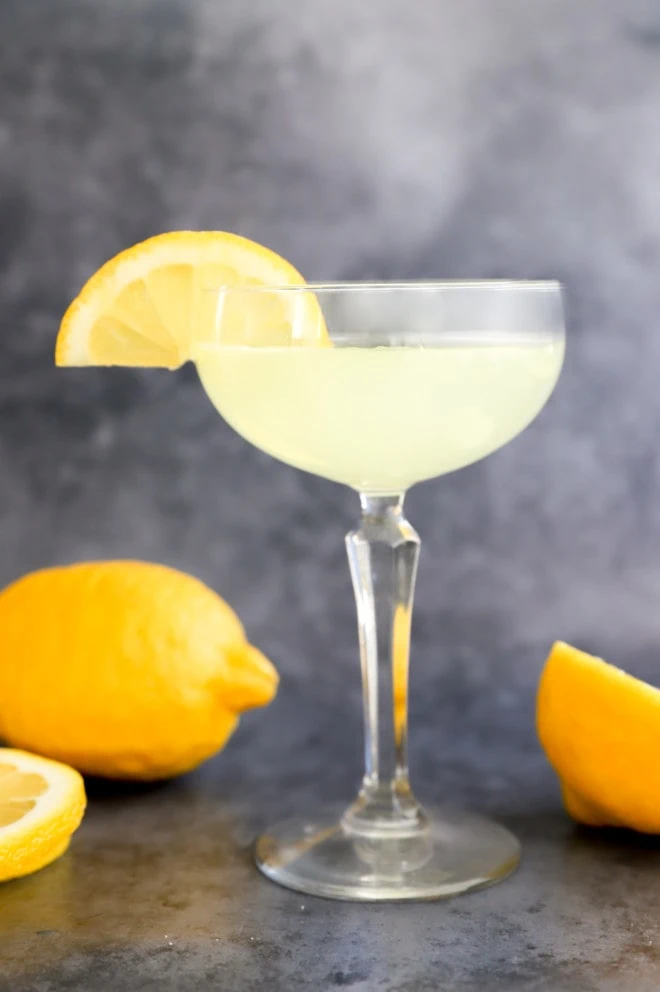 what is the best way to store limoncello?
Limoncello should be stored in a cool, dark place once it has been opened. You can also store it in the refrigerator, as it does taste better chilled. If you are planning to also drink it straight, I recommend keeping it in the refrigerator and chilling it for at least one hour before serving it.
If the limoncello you purchase is made with alcohol that is 100 proof or higher, you can also store it in the freezer.
Serve limoncello chilled, but do not serve it over ice. The ice will dilute the flavor and it won't taste nearly as lemony.
ingredients
limoncello. an Italian lemon liqueur from the Amalfi coast, usually served as an apperitivo (before a meal) or digestivo (after a meal). It's the essential ingredient in this cocktail! I recommend buying a brand that is a mid-quality to high-quality to make sure that the flavor of this cocktail is on point, like Pallini Limoncello. I have listed more recommendations further below in the FAQs.
vodka. I always say pick the best vodka that is in your price range. I recommend Tito's or Absolut (splurge for Absolut Elyx if you want to!). Since there are only four ingredients in this cocktail, the vodka is going to be one of the main stars so don't skimp and get the cheapest available.
lemon juice. I always recommend freshly squeezed lemon juice because store-bought tends to taste a lot more sour, in my opinion at least.
simple syrup. you can purchase this at your local store (liquor or grocery!), but I prefer to make it at home. All you need are equal parts water and sugar. I have a whole guide on how to make simple syrup on the site so you can get all your questions answered over there!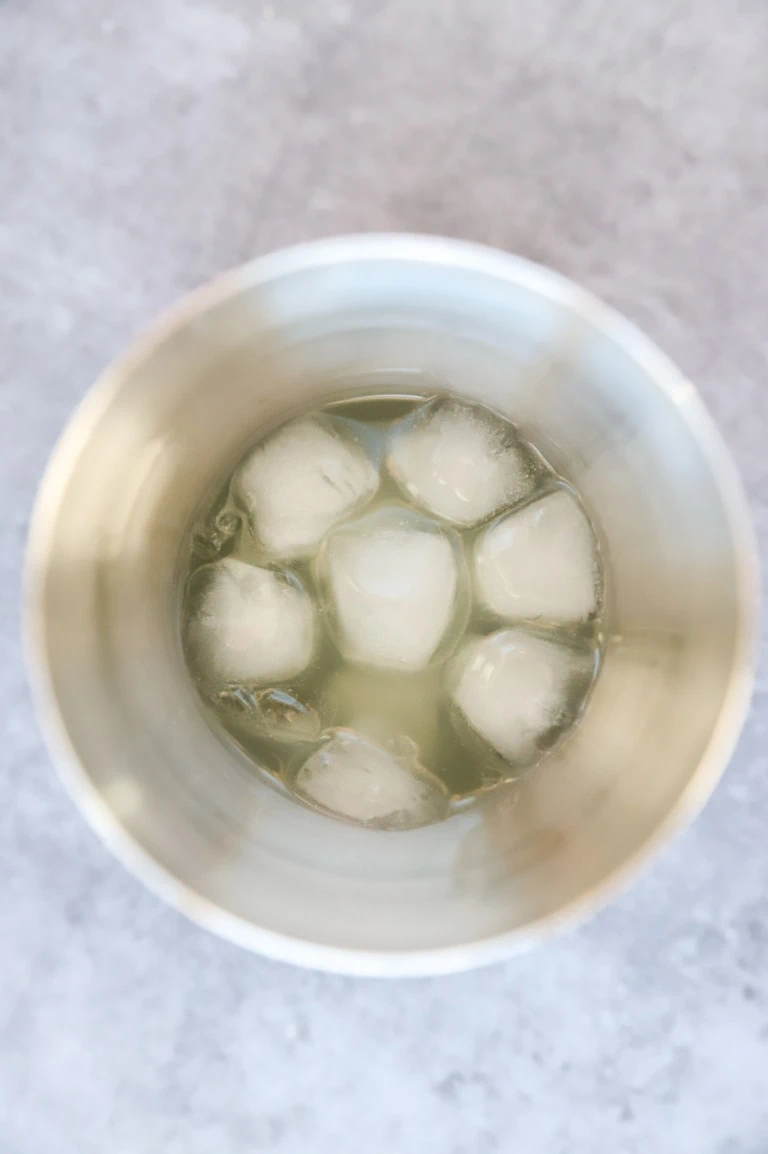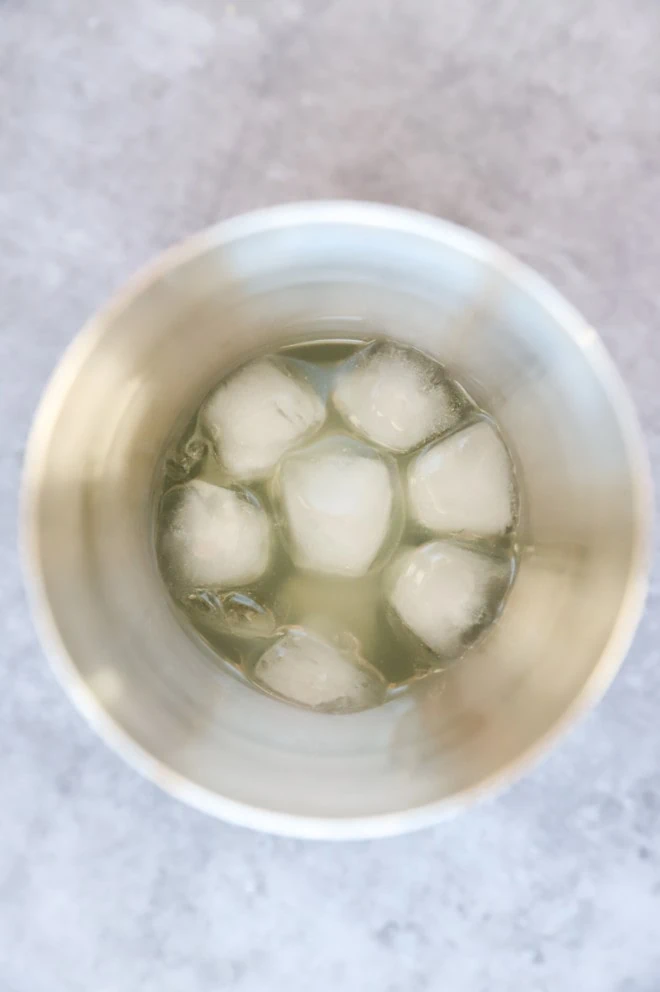 this recipe's must haves
This cocktail is one that only needs simple barware! You will need a cocktail shaker, jigger, and cocktail strainer.
Finally you will need either a martini glass or a coupe glass for serving.
here's how to make a limoncello martini
shake
Add limoncello, vodka, lemon juice, and simple syrup to a cocktail shaker. Fill with ice. Shake well until combined and chilled, about 15 to 30 seconds.
strain
Strain into a chilled martini or coupe glass. Garnish with a fresh lemon slice or a dried citrus slice, as desired.
tips for success
make it a big batch. Creating a big batch of limoncello martinis is really easy! All you need is a mixing glass and mixing spoon instead of a shaker (yes, this would be stirred, not shaken – so not James Bond I suppose). To make a batch of 6, you will need 9 oz limoncello, 9 oz vodka, 6 oz fresh lemon juice, and 3 oz simple syrup. Stir together in a mixing glass filled halfway with ice until combined. Strain into chilled cocktail glasses and serve.
chill the glasses. If you want the ultimate experience, be sure to chill your cocktail glasses in the refrigerator for approximately 10 to 15 minutes before serving. This will help the martini stay chilled, which helps it have the best flavor!
use lemon simple syrup. For an extra hit of citrus, try using lemon simple syrup instead of regular simple syrup in this cocktail.
More tasty lemon cocktail recipes to explore: Lemon Agave Margarita | Grilled Lemon Lime Mojito | Limoncello Spritz | Lavendar Lemonade Cocktail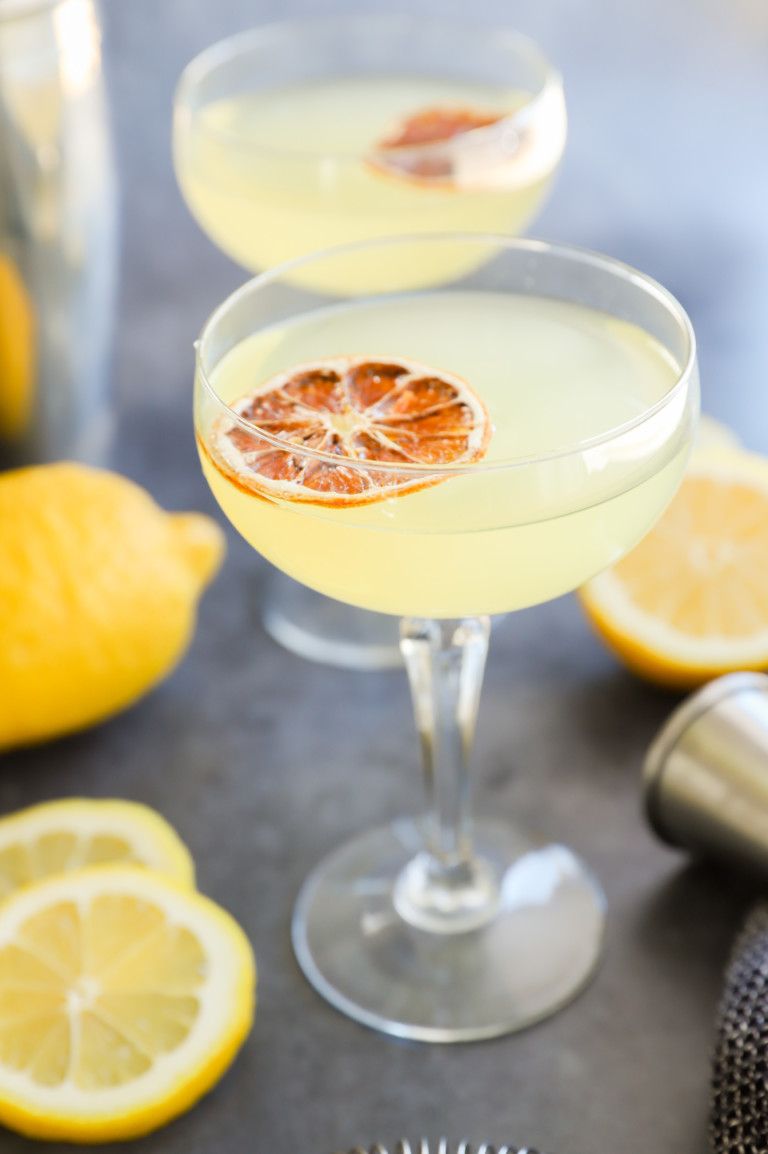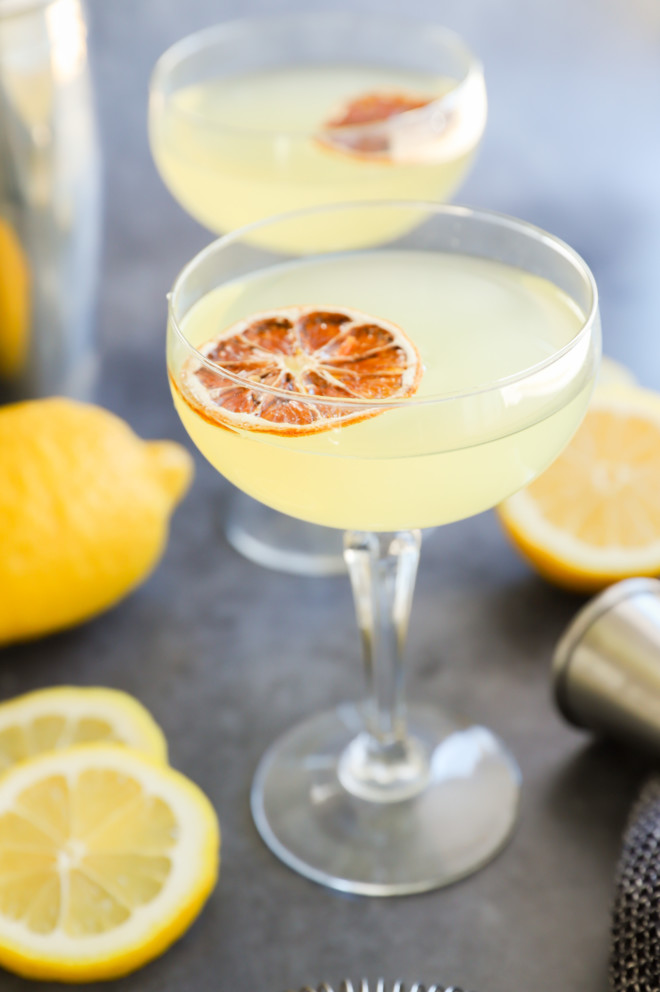 what is the best brand of limoncello?
There are many (many) brands of limoncello out there in the world. The limoncello that I usually grab at the local liquor store is Pallini Limoncello. It is produced in Rome and was one that I used to purchase when I lived there. The flavor is well balanced and only slightly sweet.
Other recommended brands include Luxardo Limoncello, Sorrento Gioia Luisa Limoncello, and Limoncello di Capri.
can I use homemade limoncello?
You can certainly use homemade limoncello! It's a really fun process to make limoncello, as my friend has outlined beautifully in this homemade limoncello guide.
why is limoncello good for digestion?
Limoncello is made by peeling lemons and extracting the oils from the zest. It is this oil that is a natural digestif that helps digestion. The aroma of lemon is a calming scent, which is why you see lemon essential oils so prevalent for diffusers. A sniff of the digestif after dinner can help wake you up out of the heaviness of eating too many grilled meats, for example. Lemon oil also helps aid in digestion as well, which makes this spirit the best digestif.
can I make this drink ahead of time?
Yes, you can! Whether you are making one or a large batch for a party, you can store your drink in the refrigerator up to one day head of time. It will be thoroughly chilled and oh-so refreshing when you serve it!
Need more inspiration for cocktail hour? Check out my cocktail recipes page!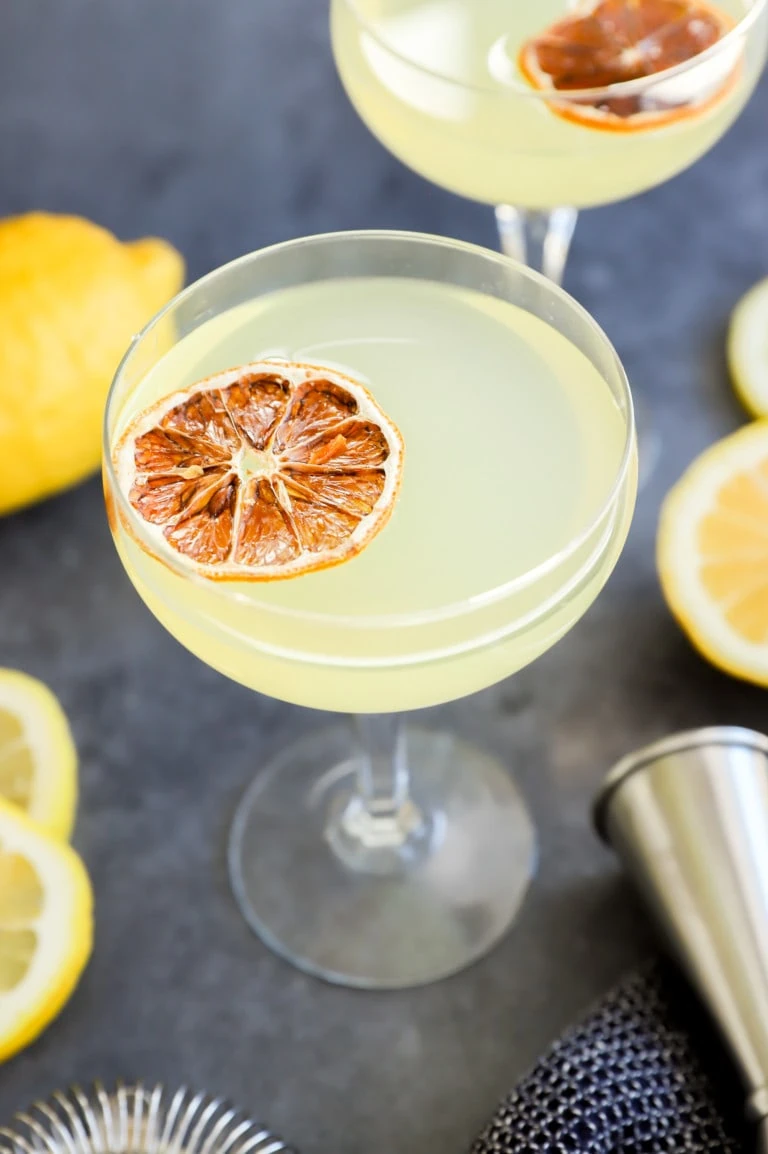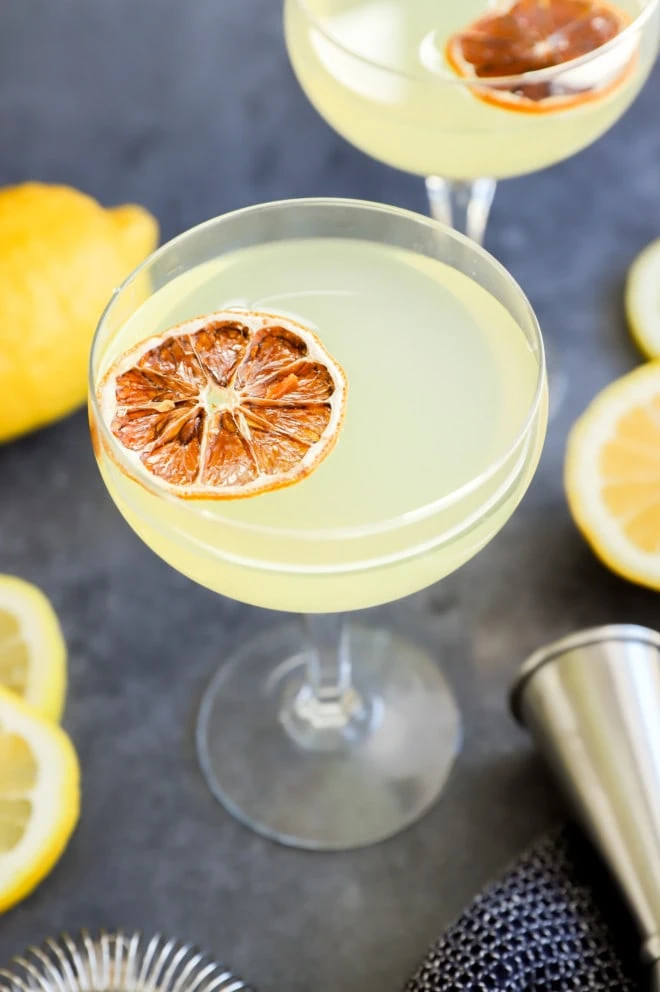 what to serve with a limoncello martini
A limoncello martini is tart and strong. It can be served anytime – before dinner, happy hour, after dinner, or any other time you can imagine.
The lemony flavor goes well with a lot of different recipes, but here's some ideas for different pairings depending on when you decide to serve it.
If you are serving this lemon martini before dinner, I love to pair it with a classic bruschetta or tomato peach bruschetta.
For pairing this recipe with dinner, I love anything that's fresh off the grill. I recommend lighter proteins like seafood, chicken, or pork. You can always use this all purpose marinade and get the most flavor possible! Another option is a cheesy lemon chicken orzo with a bunch of tasty seasonal vegetables.
Serving this martini for a summer brunch is a festive and fun idea! This sweet and creamy blueberry cream cheese french toast casserole is a fan favorite.
If you love limoncello and are interested in more ways to use it, be sure to check out this list of limoncello cocktails.
Finally, if you make this limoncello martini recipe, please be sure to give this recipe a rating or leave a comment! I love to hear when you all make recipes, and I do take the time to respond to every single comment. Feel free to drop questions below too, if you have them!
Oh and be sure to tag me on Instagram if you make the recipe! I love being able to see these recipes come to life in your homes – it's my favorite thing to look through those photos. It really means the world to me!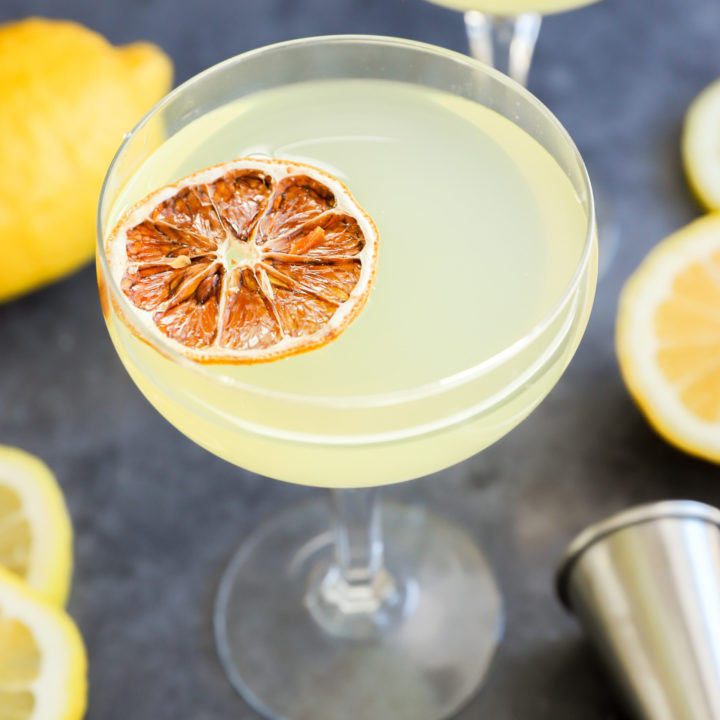 Limoncello Martini
Sweet, tart, and strong, this summery sipper is a must-have for sunny days!
Ingredients
1 1/2 oz limoncello
1 1/2 oz vodka
1 oz lemon juice
1/2 oz simple syrup
Garnish: lemon half wheel, dried lemon wheel
Instructions
Combine limoncello, vodka, lemon juice, and simple syrup in a cocktail shaker.
Fill shaker with ice and shake well, about 15 to 30 seconds.
Strain into a chilled cocktail glass. Garnish and serve.
Recommended Products
As an Amazon Associate and member of other affiliate programs, I earn from qualifying purchases.