Pomegranate Negroni is a sweet and tart version of a classic cocktail that'll brighten up any winter celebration, or a random Tuesday cocktail hour.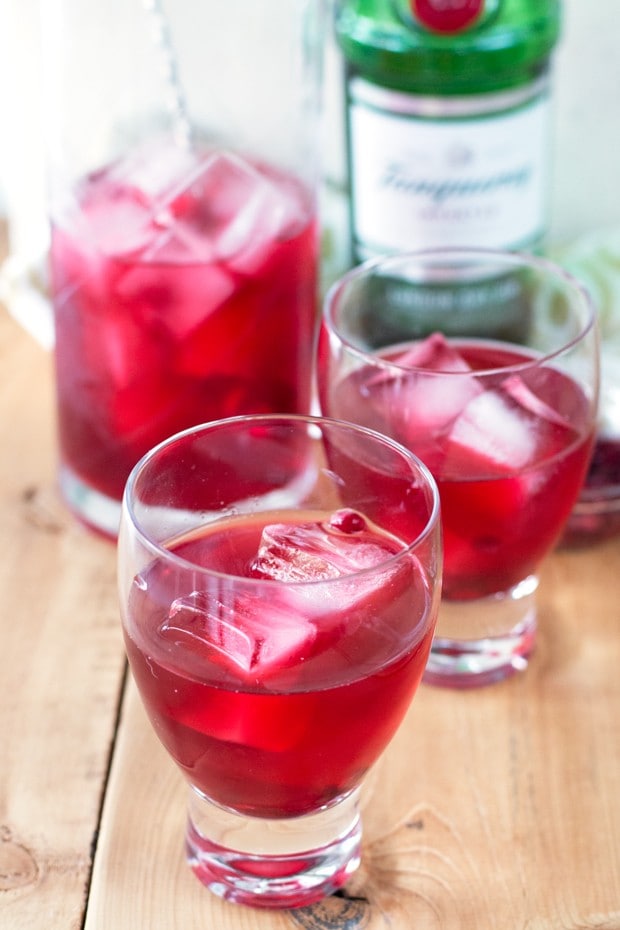 I've got your Christmas spirit right here…
Merry Christmas Eve everyone!! I'm FINALLY taking a much-needed break from work today and I'm already stoked to stay in my pjs for the next two days. There's a real chance it'll last all weekend long, but I'll probably need to leave the house at some point and that involves real pants. Though I do live surrounded by college kids that wander around in sweats all the time now, so I might fit in more than I think. Don't tempt me, because I'll do it.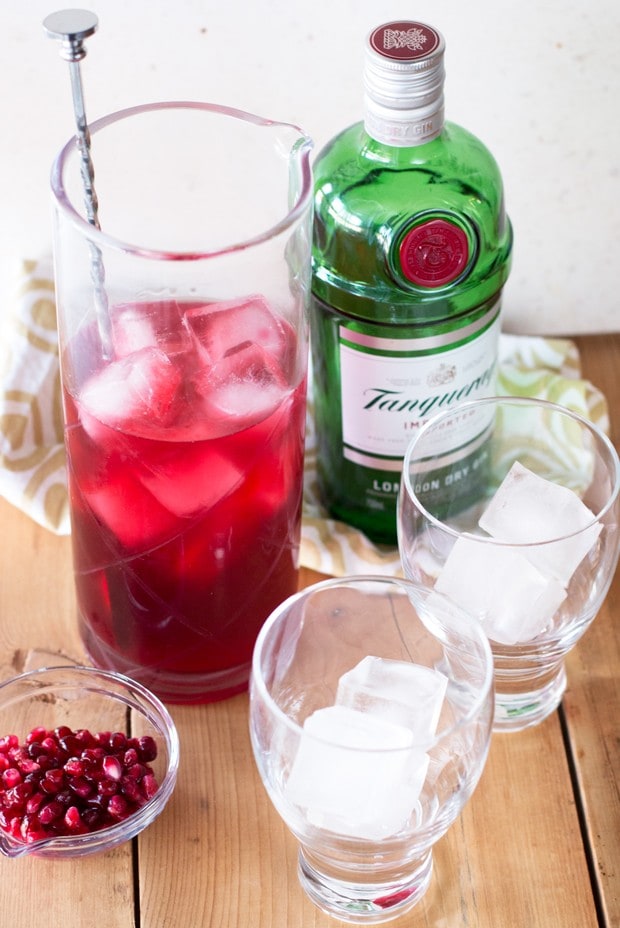 You know when someone keeps talking about something you made and they keep saying it's something that it's not? Like a chocolate chip cookie that was really a peanut butter chocolate chip cookie? I suppose being a food blogger it gets stuck in my head. Anyway, that's where this cocktail came from. Someone kept saying that I made a pomegranate cocktail and I didn't have the heart to correct him every single time, so I started thinking about a pomegranate cocktail I could make.
Inspiration comes from the darnedest places, I'm telling you…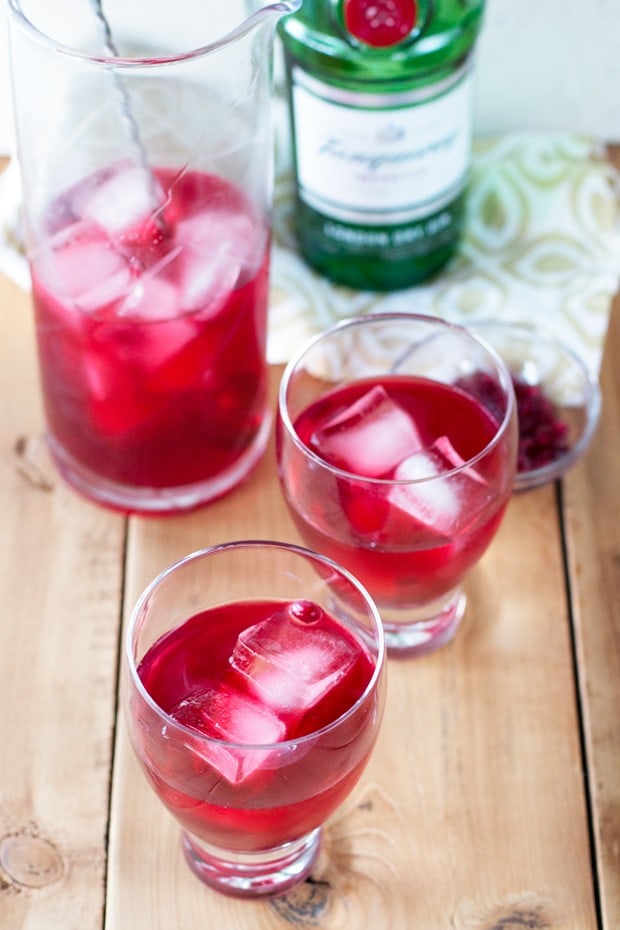 That was a long and confusing way to tell you I made a pomegranate version of the classic negroni cocktail right?? Personally I've never been a fan of the plain ol' negroni. Something about the flavors never really appealed to me. But THIS negroni, well, that's a totally different story. I've been slightly obsessed with pomegranate lately (see these tacos) and I don't care who knows it. It won't be pomegranate season for long, so I'm squeezing out every sweet and tart drop from it while I can.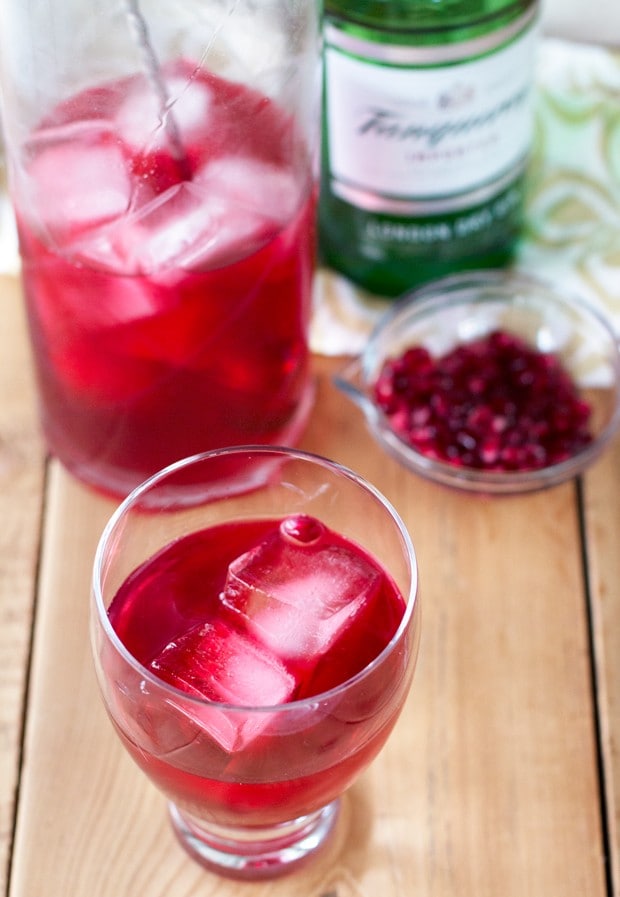 I'll be going a little radio silent for the next few days, so Merry Christmas to all! Enjoy a pomegranate negroni and cheers to another holiday that you totally nailed (because we all know you did, right?).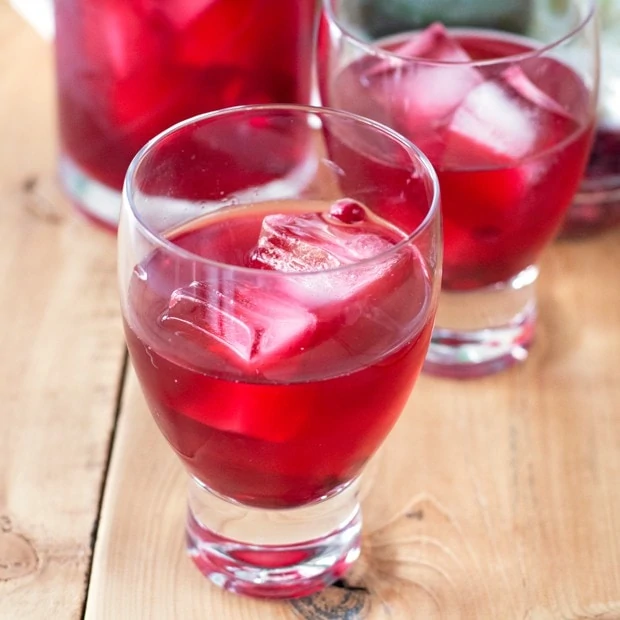 Pomegranate Negroni
A sweet and tart twist on the classic cocktail.
Ingredients
1 cup pomegranate juice
3/4 cup gin
3/4 cup campari
Pomegranate seeds for garnish
Instructions
Combine pomegranate juice, gin, and campari in a pitched filled with ice. Stir well.
Serve 4 oz of the mixture in rocks glasses filled with ice. Garnish with pomegranate seeds.