Please note this post contains affiliate links.
July is a bountiful month in terms of produce and it's the ideal time to embrace the flavors of summer with this produce guide! There are juicy berries bursting with sweetness to vibrant tomatoes that are perfect for salads, July brings a vibrant array of seasonal delights. Dive into the taste of summer with the freshest fruits and vegetables with this produce guide, as nature's bounty offers a colorful and delicious palette for your summer cooking and baking.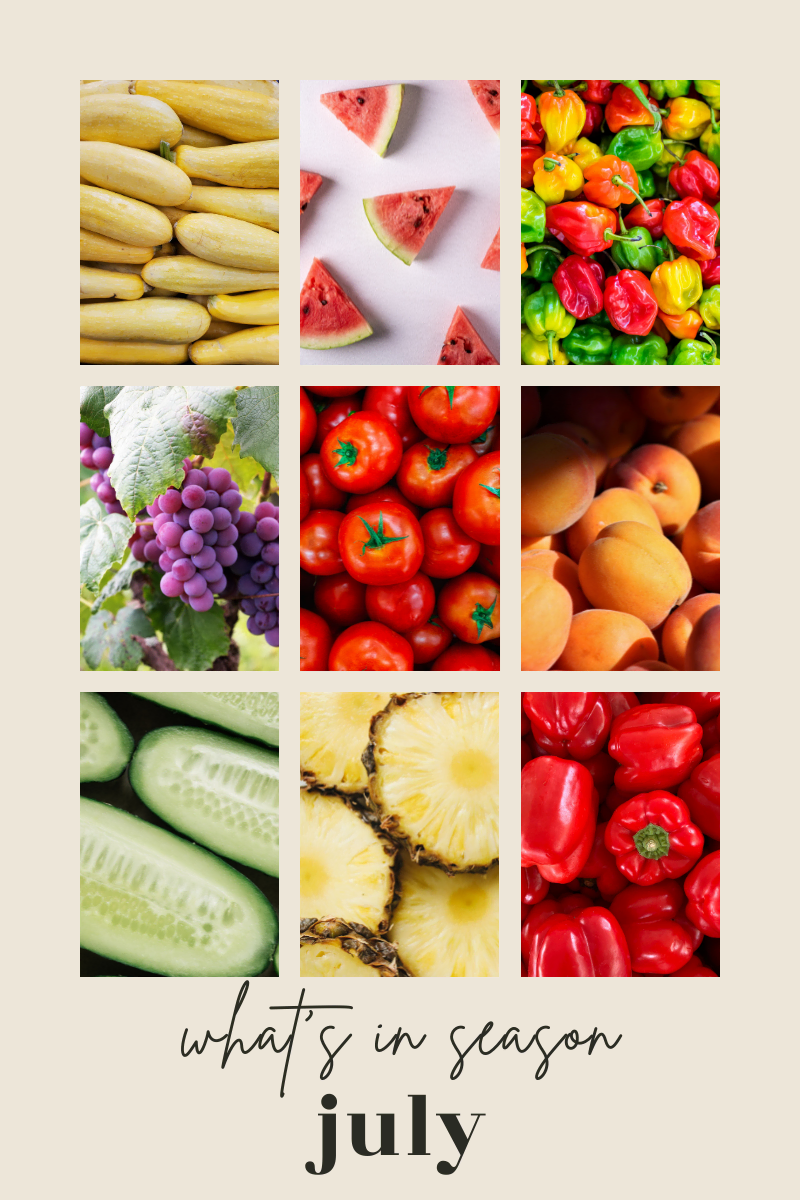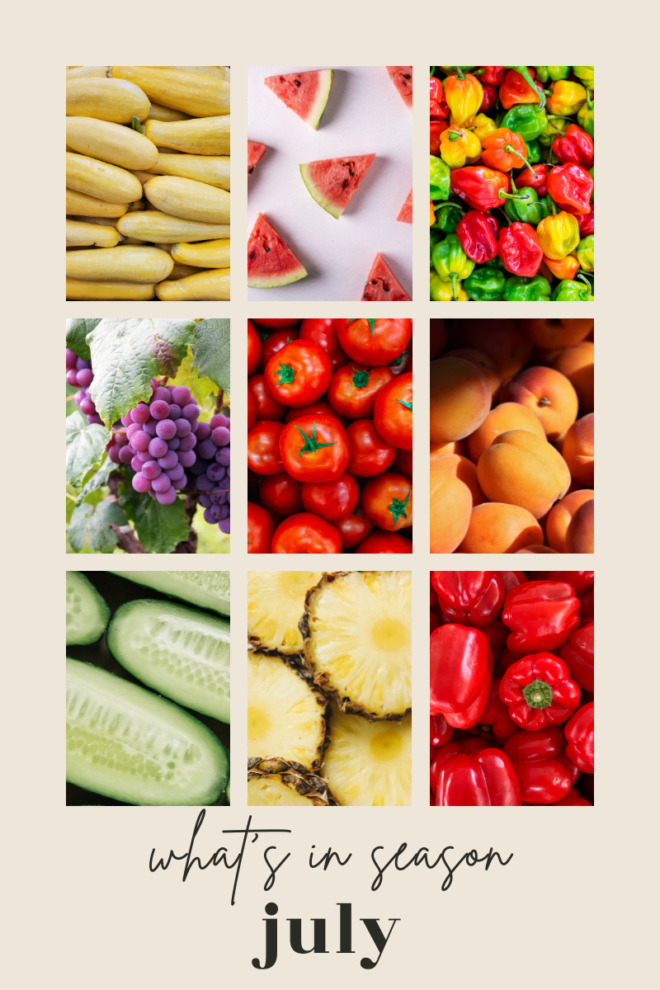 here we are in July and it's the middle of summer.
What does this mean? The sun is starting to get H-O-T and seasonal produce is really hitting its stride! It's hard not to resist the siren song of fresh and sweet berries, as well as juicy, plump tomatoes right now… Of course, this is only two of many seasonal ingredients that are ready to be devoured this month.
There's something truly special about enjoying in fruits and vegetables that are at the peak of their flavor and freshness. It's like nature's way of saying, "This is the perfect time to enjoy these delights!" When you choose to eat seasonally, you open the door to a world of vibrant colors, enticing aromas, and incredible flavors.
So, whether you visit your local farmers' market, grow your own garden, or simply pay attention to the produce section at your grocery store, embracing seasonal eating is a delightful adventure. This produce guide to what produce is in season in July is a full list to keep an eye out for in the next few weeks. These are the items to add to your basket to take advantage of all those tasty flavors packed in July produce when they are at their peak.
If you really want to be ready for summer, don't forget to bust out your grill (I love my Traeger grill!) too!
Don't forget to check out my quick start guide to seasonal cooking as well.
vegetables in season in july (produce guide)
Below is the ultimate produce guide for every vegetable that is in season in July. Think of this as your guide to shopping the produce section or your local farmers market for vegetables!
Artichokes
Arugula
Bell peppers
Cabbage
Chard
Collard greens
Corn
Cucumbers
Eggplant
Fennel
Garlic
Green Beans
Herbs
Hot Peppers
Kale
Leeks
Lettuce
New potatoes
Okra
Radishes
Shallots
Spinach
Spring onion
Summer Squash
Swiss chard
Tomatoes
Tomatillos
Zucchini
fruits in season in july (produce guide)
Here is a comprehensive list of all the fruits that are in season in July!
Apricots
Blackberries
Blueberries
Cantaloupe
Cherries
Currants
Figs
Grapes
Honeydew
Mango
Nectarines
Peaches
Pineapple
Plums
Raspberries
Strawberries
Watermelon
july seasonal recipes
Is your mouth watering yet…? There's so many produce options to enjoy in this produce guide, but how do you know what to cook first?
Below I'm sharing my favorite July seasonal recipes. You can make these recipes for any occasion, whether it's for a summer gathering or if you need a new recipe to try for the summer. Don't forget to scroll to the bottom for a graphic to save to make remembering this produce a little easier!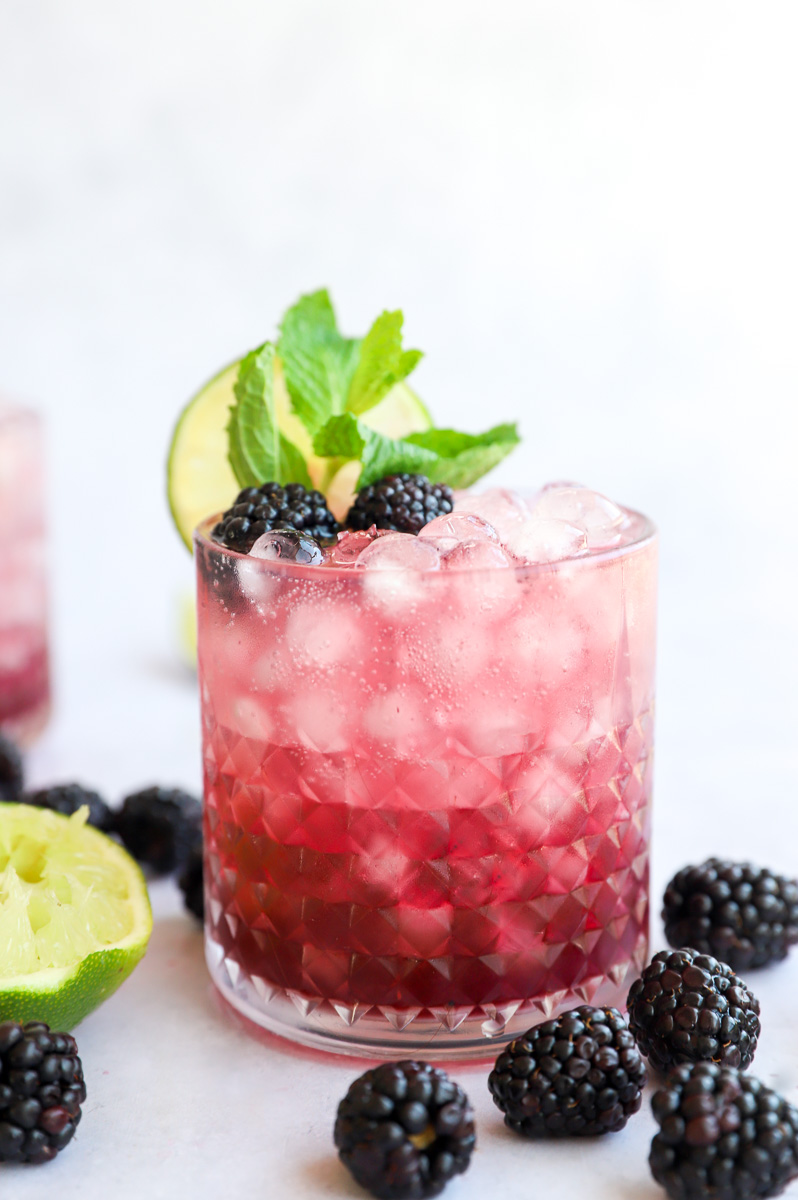 Blackberry Gin Fizz
A summery blackberry gin fizz is here for the ultimate happy hour sipper. This twist on a classic gin fizz cocktail combines the juicy sweetness of blackberries with the botanical kick of gin, topped off with fizzy goodness. Get ready to sip, savor, and soak up the sun with this vibrant and irresistible drink.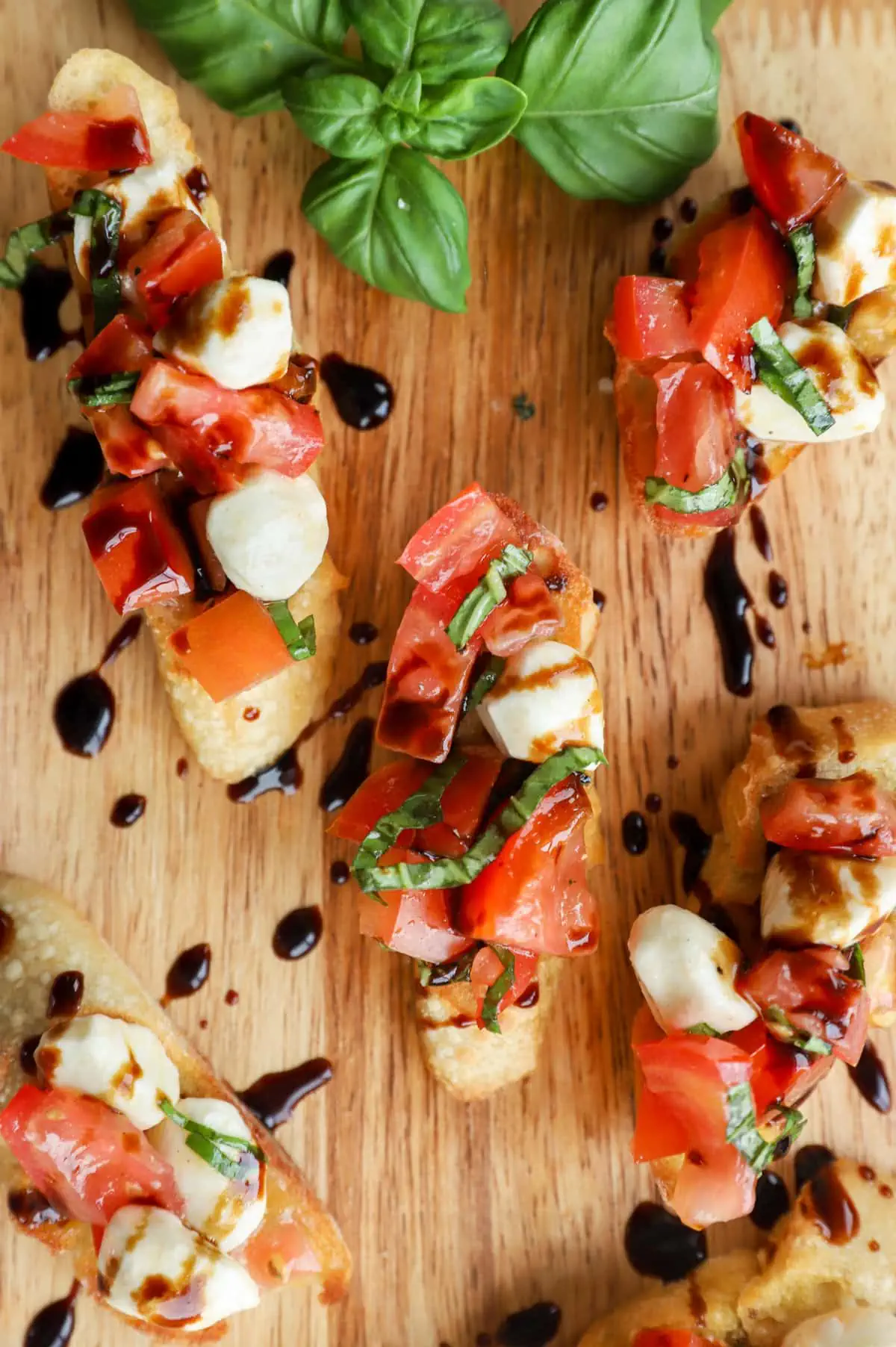 Caprese Bruschetta
Discover the ultimate taste of summer with Caprese Bruschetta! Juicy tomatoes, creamy mozzarella, and aromatic basil come together on a crusty bed of bread to create a burst of flavors that perfectly capture the essence of the season. From backyard barbecues to picnics in the park, Caprese Bruschetta is the go-to appetizer that will impress your guests and leave them craving for more.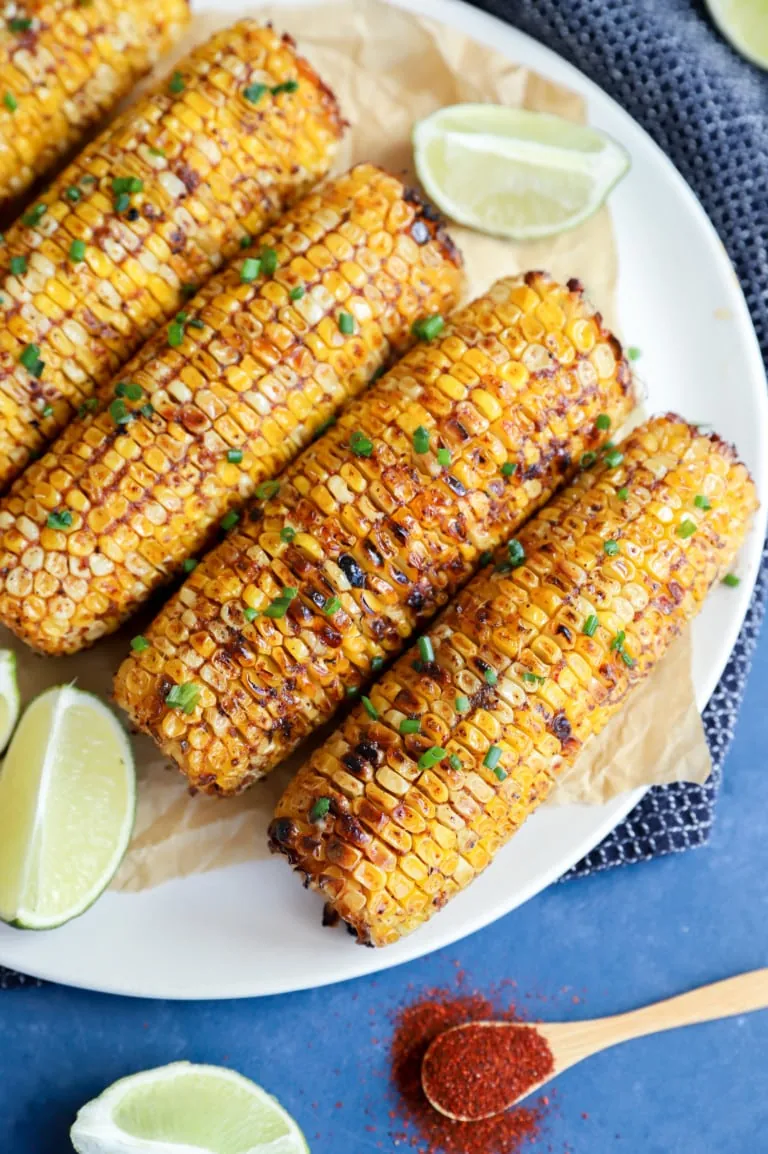 Smoky Charred Corn
Smoky Charred Corn is a simple and mouthwatering recipe that is perfect for BBQ lovers. The quick and easy dish is full of smoky flavor surrounding perfectly grilled blackened corn kernels. This recipe goes with any main dish, but anything fresh of the grill or smoker is ideal!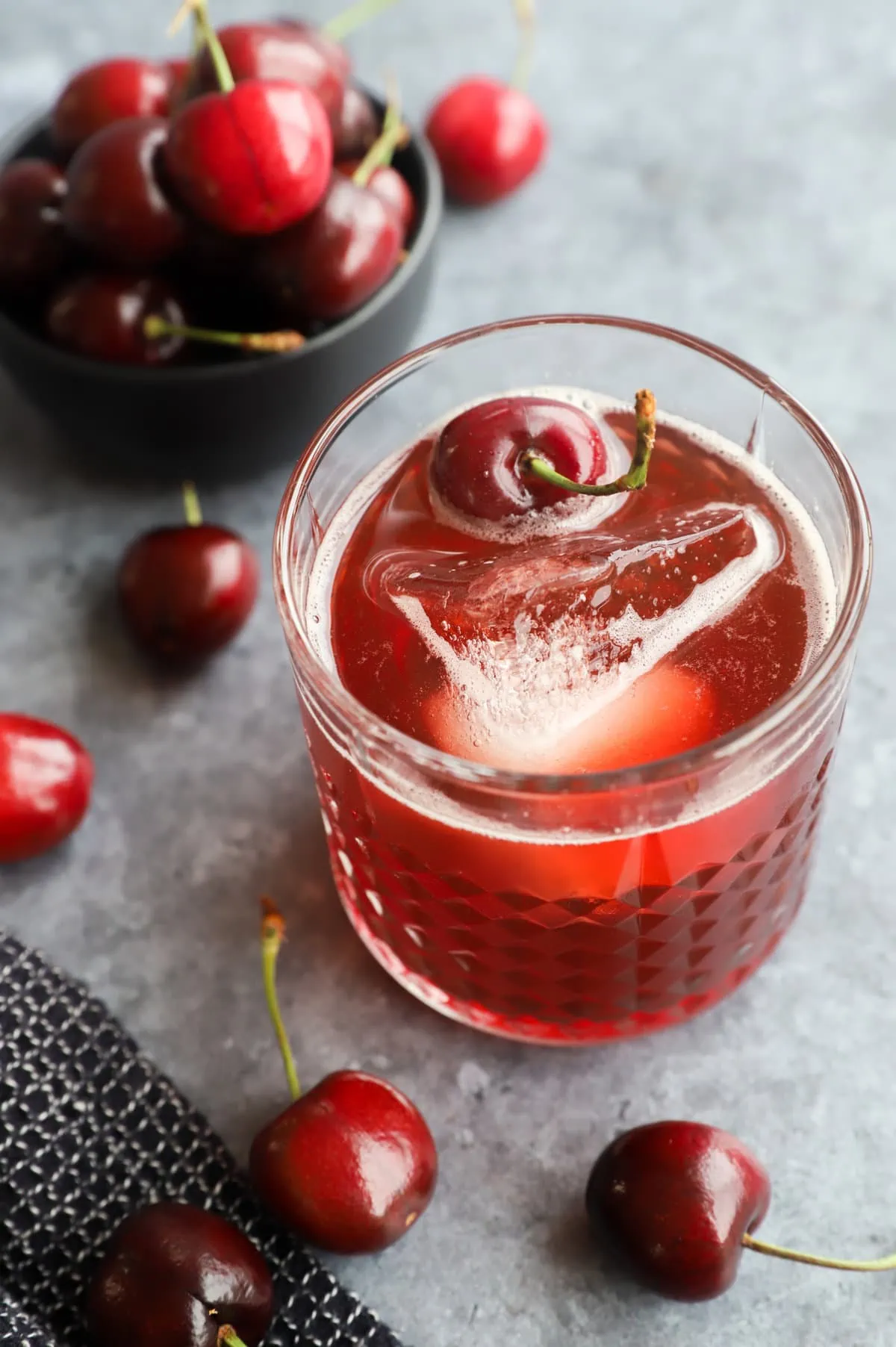 Very Cherry Amaretto Sour
Looking for just the right summer sipper to accompany all those grilled meats? A Very Cherry Amaretto Sour is perfect for backyard BBQs!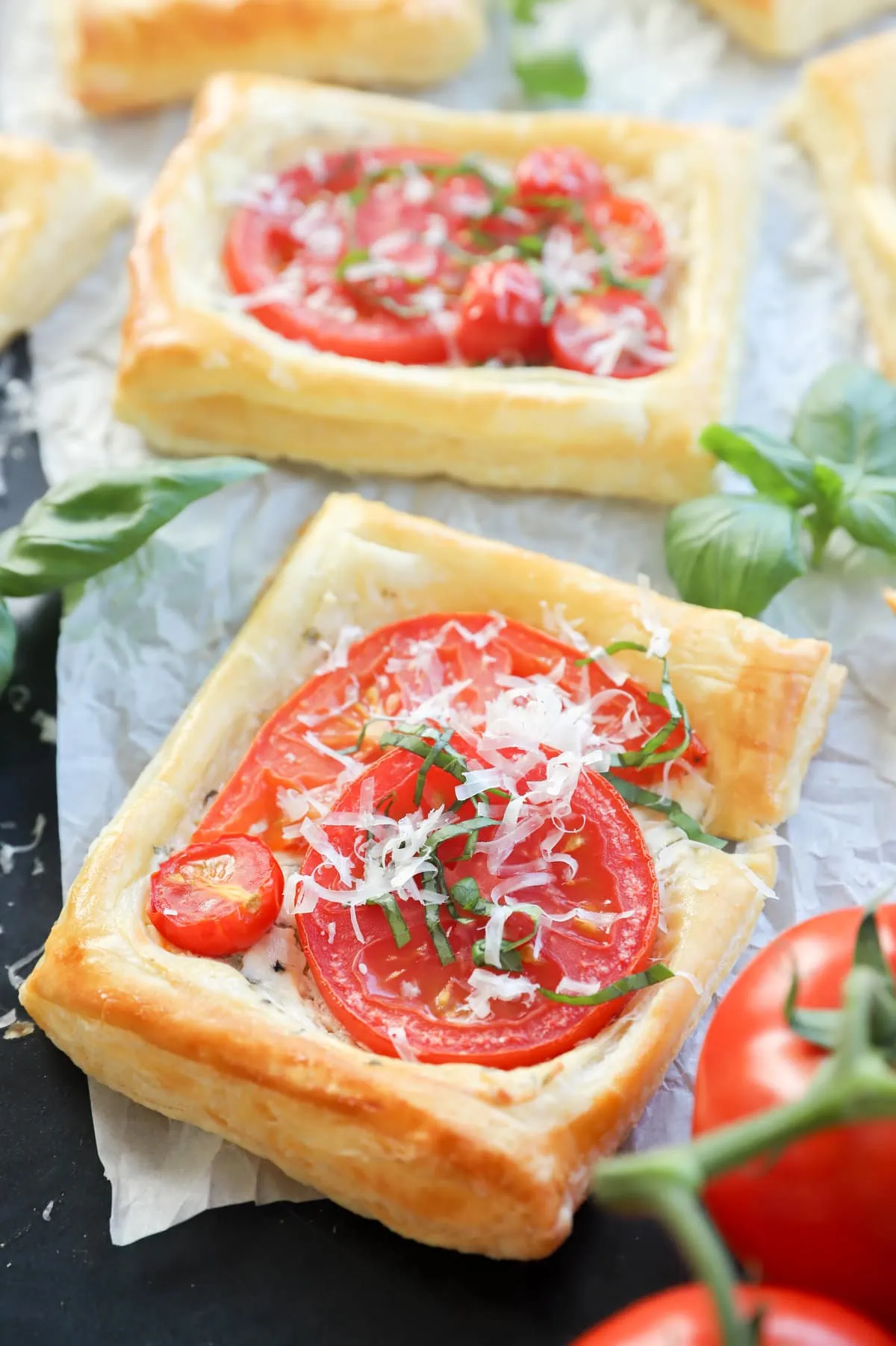 Tomato Puff Pastry Tarts
Tomato Puff Pastry Tarts are the perfect balance of buttery crust and juicy fresh tomatoes. These gorgeous puff pastry tarts are topped with a smooth herb cream cheese mixture and a variety of fresh, plump tomatoes. Ideal for any occasion, these easy-to-make tarts will leave everyone wanting more.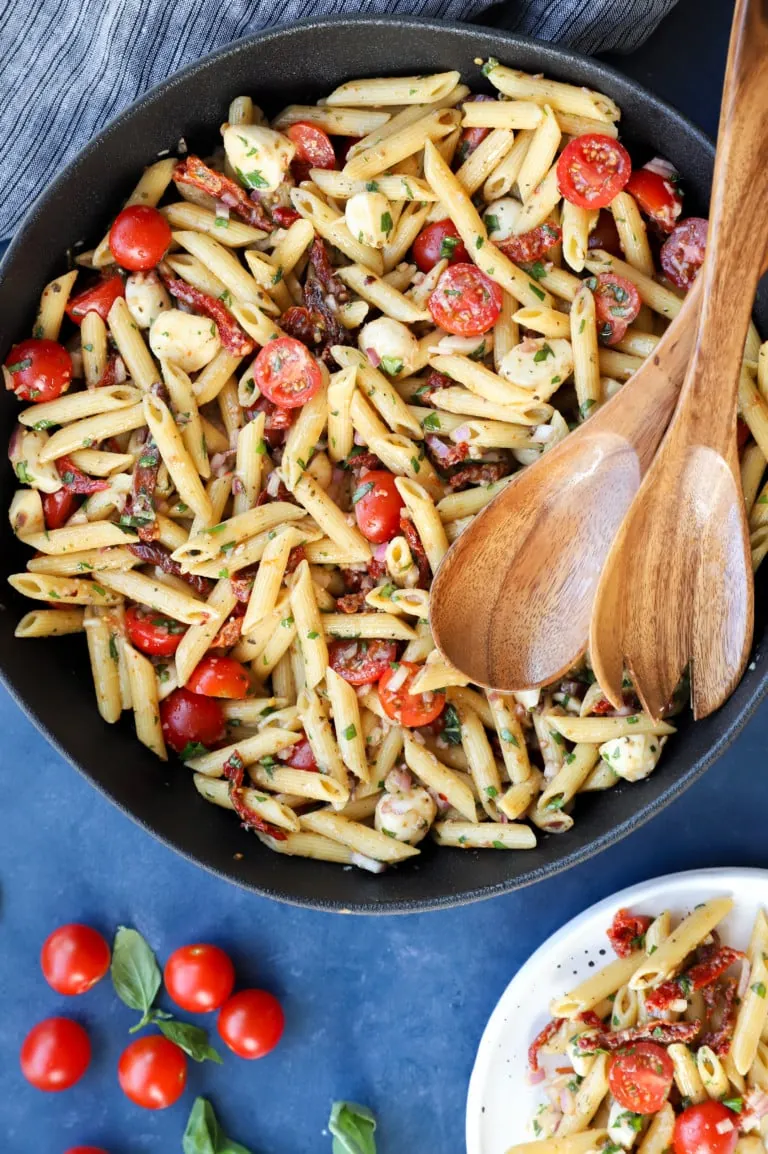 Sun Dried Tomato Pasta Salad
Satisfy your summer cravings with this quick and easy Sun-Dried Tomato Pasta Salad recipe! This vibrant and refreshing dish combines al dente pasta, tangy sun-dried tomatoes, crisp vegetables, and a zesty dressing, creating a symphony of tastes and textures. Perfect for picnics, barbecues, or a quick lunch, this pasta salad is a surefire way to get a flavorful dish on the table.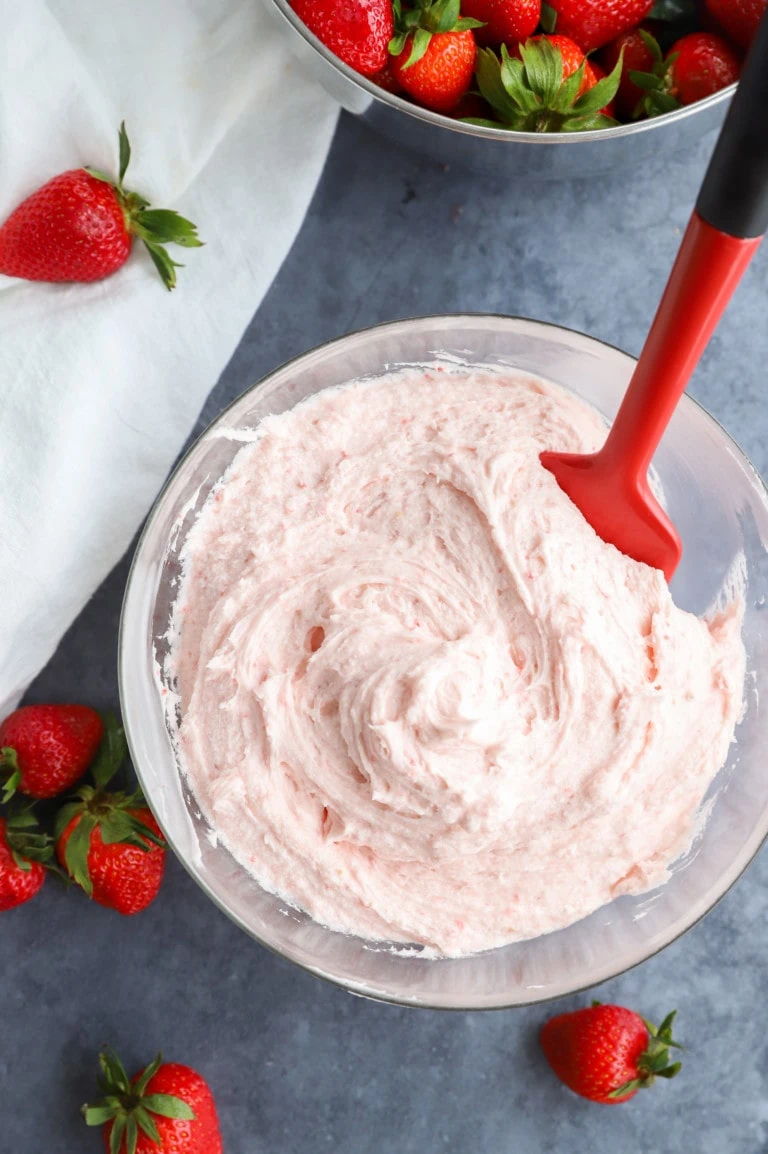 Perfectly Creamy Strawberry Buttercream Frosting
Strawberry Buttercream Frosting is a must during strawberry season! Using fresh strawberries, this recipe makes the dreamiest, creamiest buttercream frosting ever. From the right ingredients to insider tips and tricks, you'll have everyone begging you for the recipe.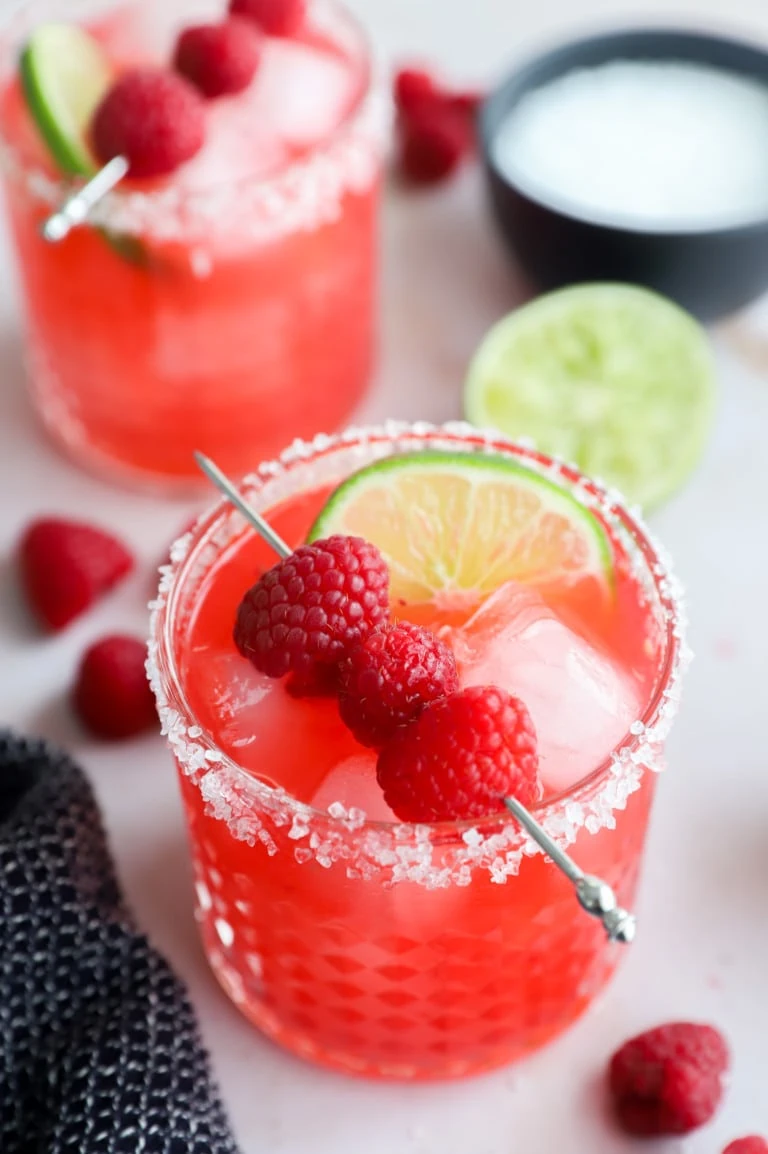 Raspberry Margarita
A refreshing Raspberry Margarita is some special, easy, and delicious to whip up this week! With only four ingredients, it's sure to be a hit with your friends and family. Grab your key ingredients and join us in making this classic cocktail with a fruity twist.
Whipped Goat Cheese Salsa Dip
Whipped Goat Cheese Salsa Dip is the perfect no-fuss appetizer for any summer gathering! It's quick and easy, and you can even make it ahead of time. Topped with fresh chunky salsa (or store-bought if you are in a rush!) and candied bacon, everyone will be in the party mood!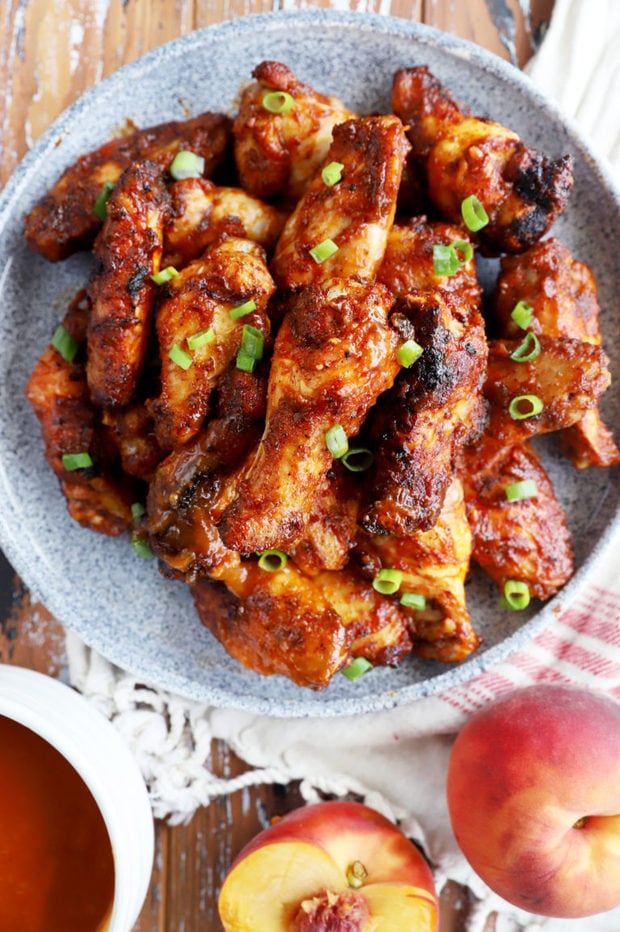 Bourbon Peach Grilled BBQ Wings
Tangy, sticky, sweet, and a little heat, these are the best wings for summer!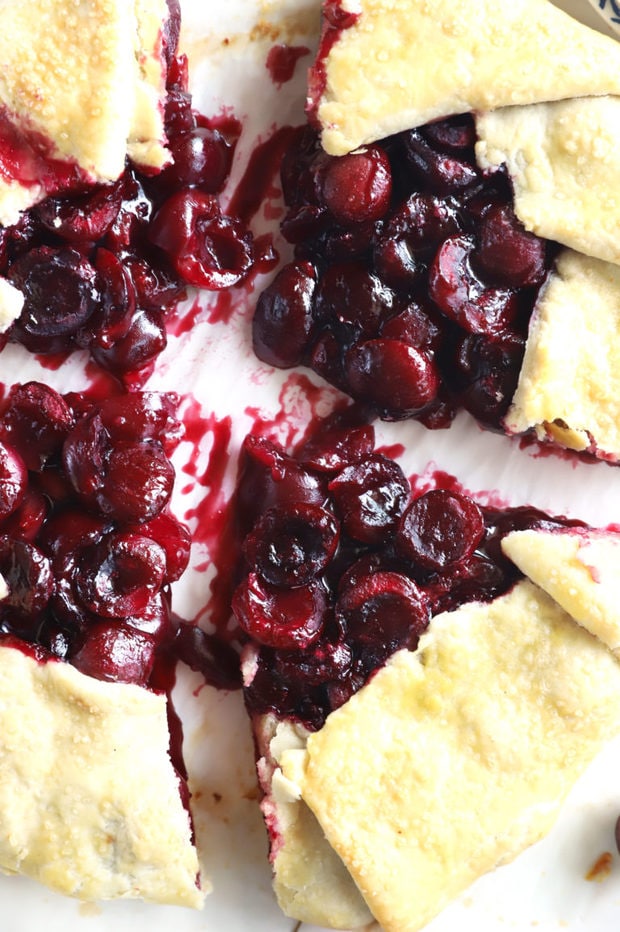 Brandy Cherry Galette
Fresh cherries and a dash of brandy make this rustic dessert ideal for summer!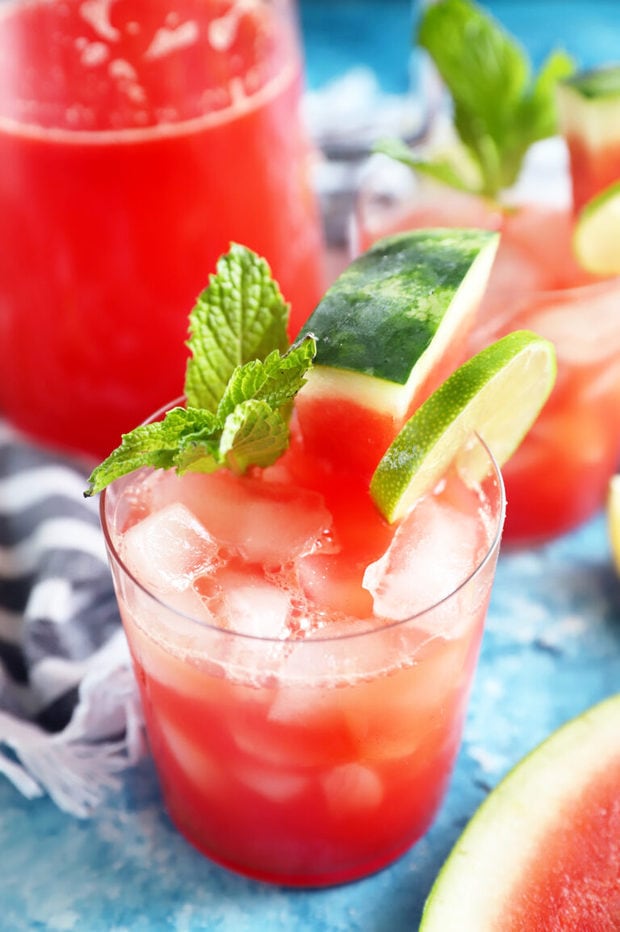 Watermelon Lime Agua Fresca
Watermelon Lime Agua Fresca is a refreshing mix of sweet, fruity, and tangy for your summer sipping delight! Made with only four ingredients, it's fresh and easy to make all season long. If you want, you can even spike it with some vodka!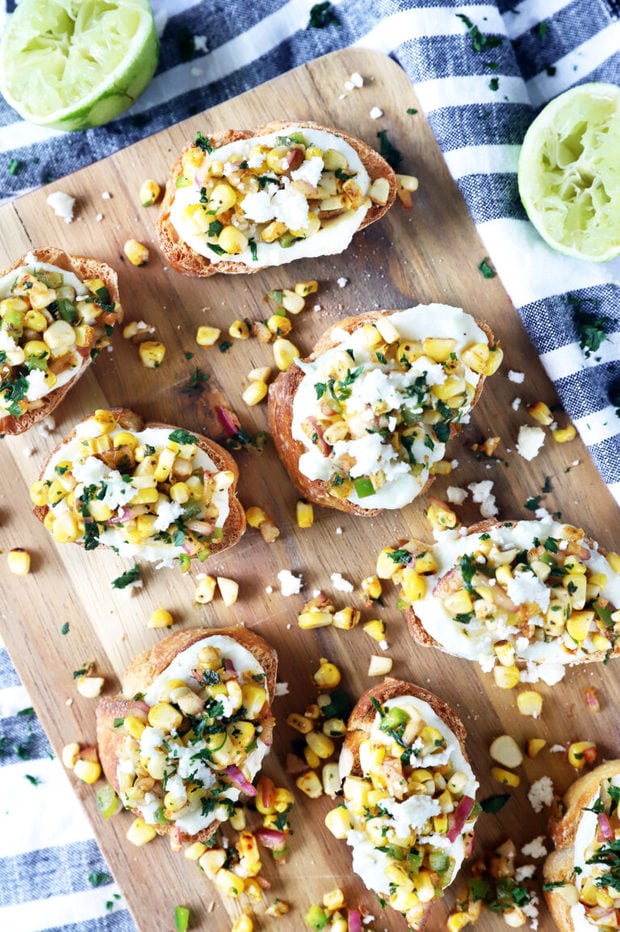 Grilled Mexican Street Corn Crostini
Grilled Mexican Street Corn Crostini is where your favorite summer corn flavors come together on toasted bread. The simple smoky mixture is a delightful appetizer for all your backyard BBQs! Serves 6.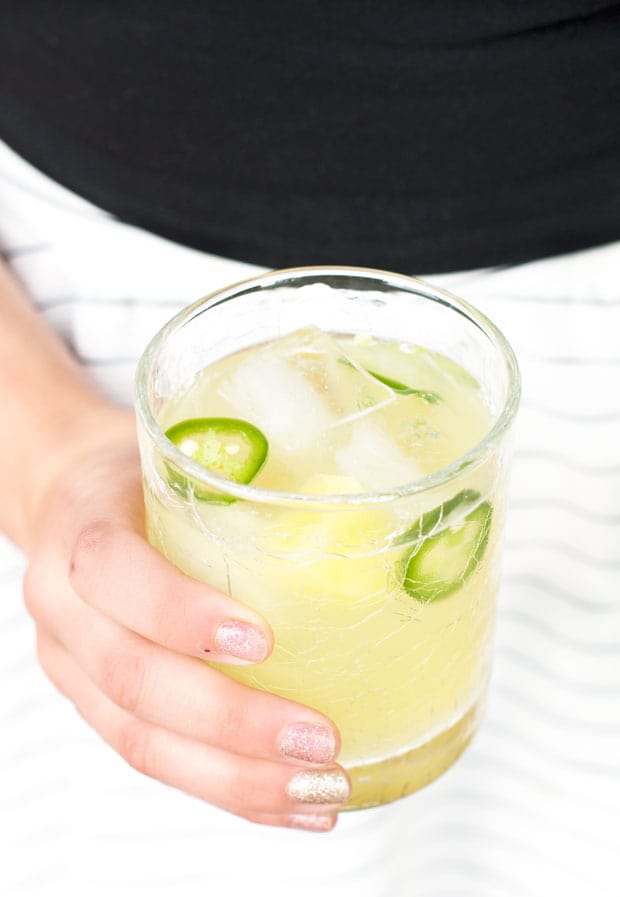 Pineapple Jalapeno Smash
Pineapple Jalapeño Smash is a sweet and spicy cocktail that's guaranteed to cool you off this summer. Pair it with your heavy grilled meats for a refreshing twist on your next backyard BBQ!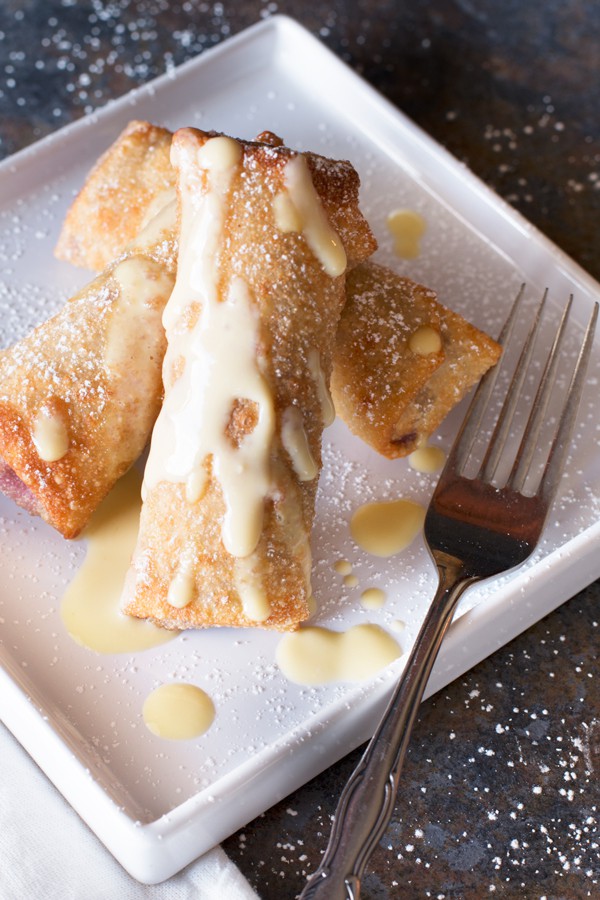 Berry Cheesecake Eggrolls
Crispy egg rolls are stuffed with berry cheesecake filling and served with a smooth, creamy creme anglaise. The perfect dessert in a pinch!
Need more inspiration for summer cooking/baking? Check out my summer recipes page!
what's in season in july? here's our pinnable produce guide!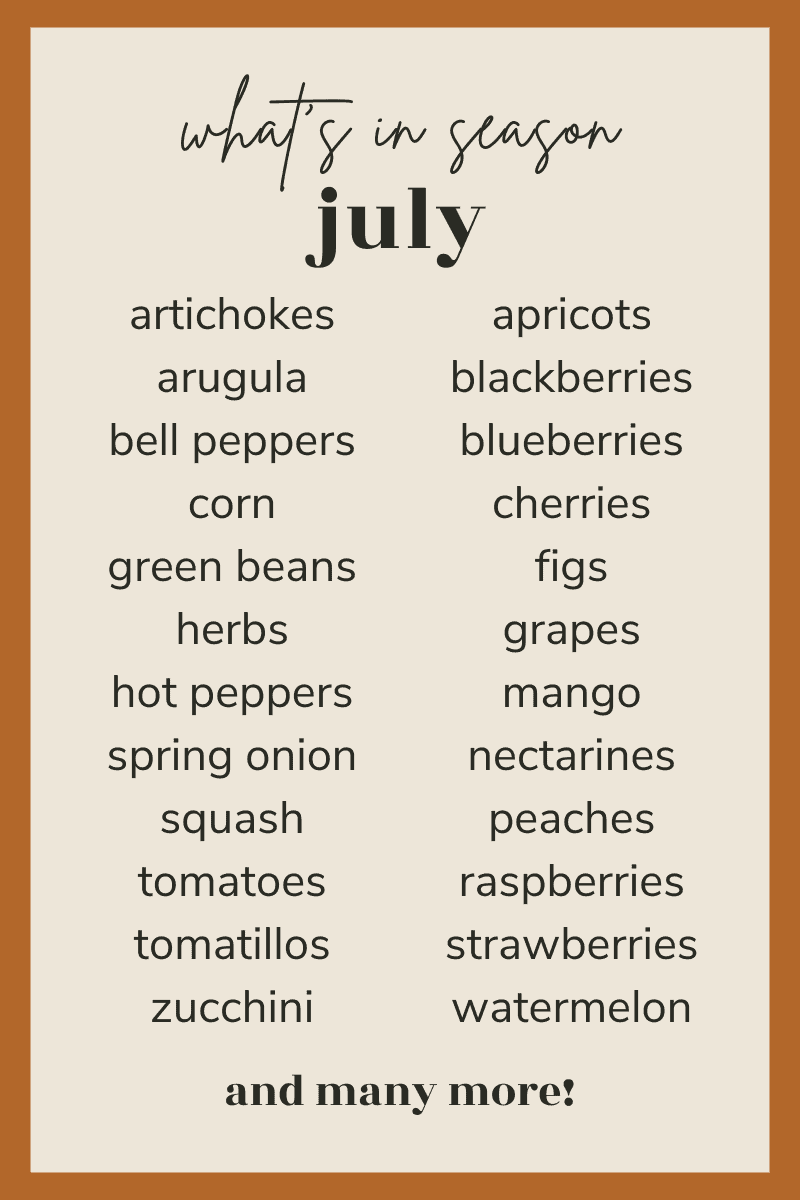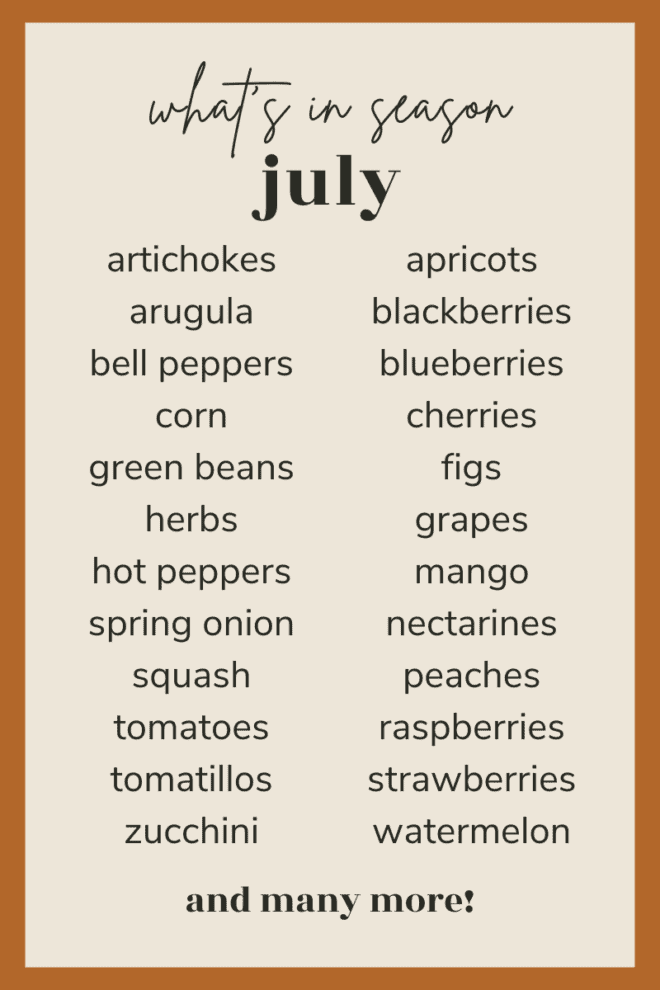 Looking for the next month's list?
Check out my august product guide!