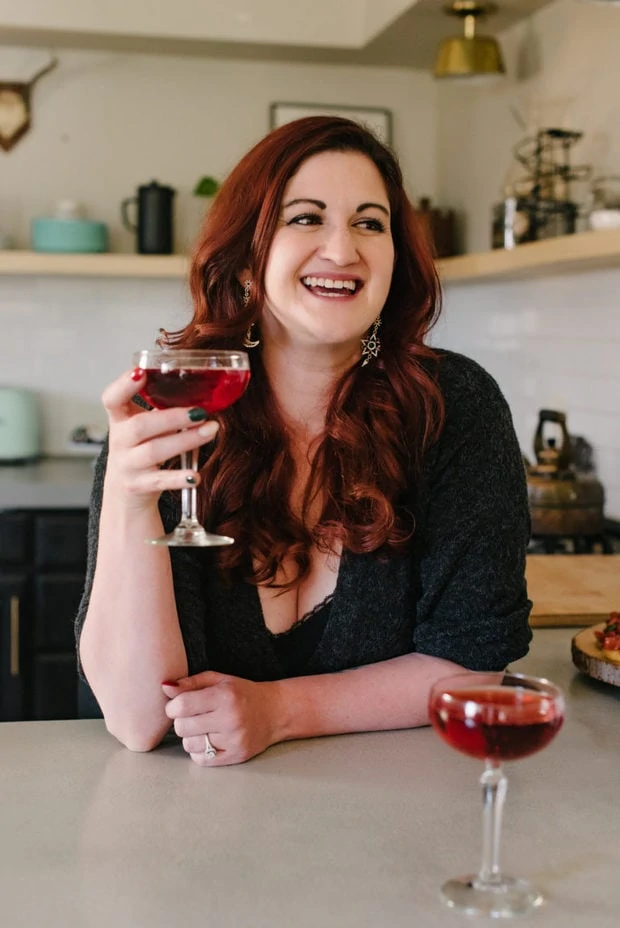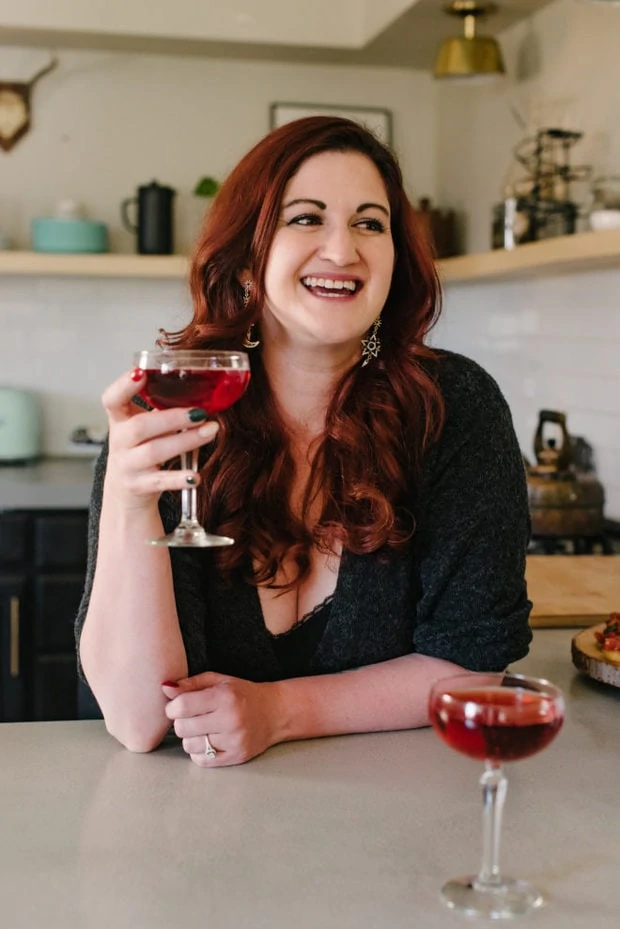 Whether it's with one other person or 50, gathering together is a part of what makes life worthwhile. To me, gatherings are a part of everyday joy because you can take something as simple as a weeknight meal or as extravagant as a holiday party, and make incredibly special memories around food and drink with the people you love most.
That's exactly how I was raised. Some of my favorite memories include brunches at my grandparents' house, as well as making dinner for my mom when she started a new job when I was a mere eight years old. So many of my memories and everything I cherish can be brought back to these moments and the food we shared.
Cake 'n Knife is all about creating recipes that celebrates life's moments, no matter how big or small. It's where I share winning, uncomplicated recipes that you can easily recreate at home, that you will want to share with others!
We're talking about real, down-to-earth yet adventurous food. The kind of food you want to take pictures of. Those recipes that make you moan with joy after every bite. But… easy.
In my kitchen, cooking jaw-dropping food isn't about making things complicated.
It's about approaching cooking in a way that doesn't stress you out or demand perfection. Fresh seasonal ingredients, unique flavor combinations and a love for gathering friends and family together around the table are exactly what you will find here.
If you are a curious home cook who is looking for something photo-worthy without having to spend the whole day in the kitchen, you've found the right place!
As I like to say, everyday moments deserve food worth sharing and flavor worth celebrating.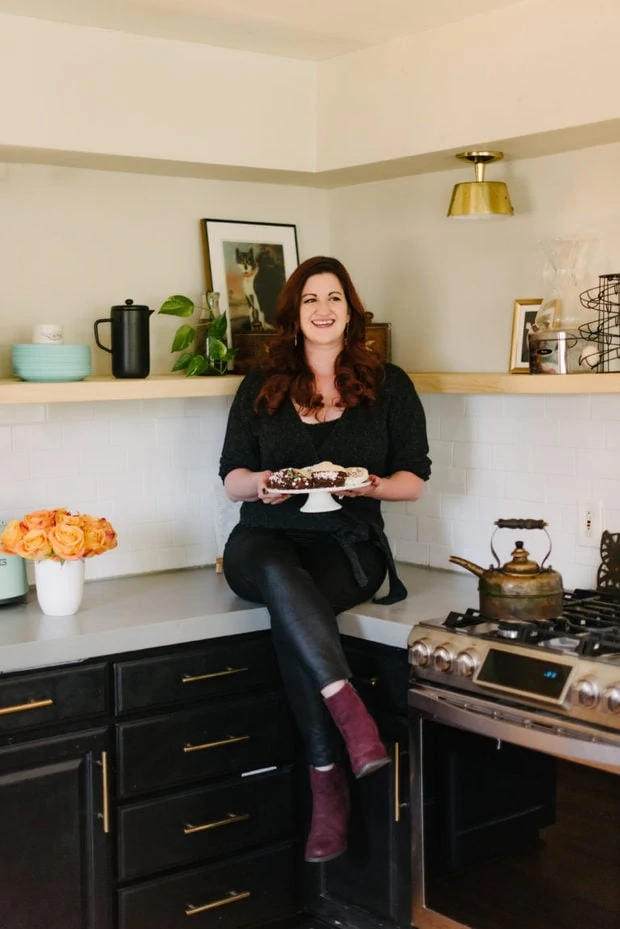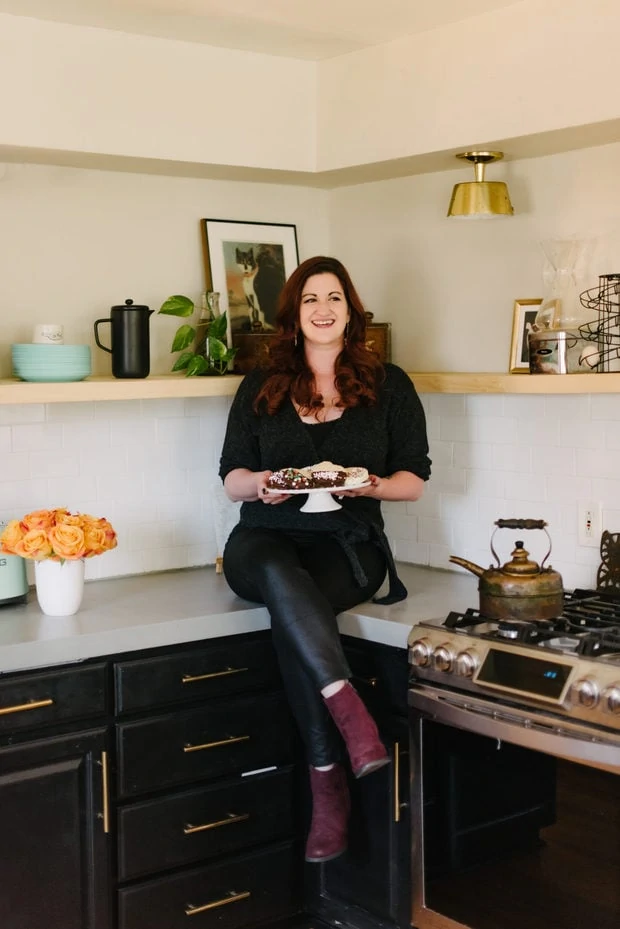 About Meghan
Hi there! My name is Meghan and I am a food addict. That's right, I'm a full-blown junkie. I can't seem to kick the habit and to be honest, I really don't want to. Therefore I cook. And bake. And eat. A lot.
I grew up in a family that LOVED food. My grandmother and mother taught me everything they know about food, and I've carried those traditions into my kitchen. I mean, my grandmother was my very own Julia Child – she went to Le Cordon Bleu, mastered every complicated recipe, and had hands made of steel (which I sadly did NOT inherit, as evidenced by the massive amounts of burn scars I bear). Her cooking was the best.
As a family, we would gather around the table in my grandparents' dining room every Sunday for brunch, and it was this gathering that I would look forward to every week. Cooking with my grandmother, doing dishes with my uncles and aunts, and playing games with my cousins hold a special place in my heart. The food that was served, the morning mimosas (one I was old enough to drink), and the time spent with family are simple joys that mean the world to me.
I have to admit, I am not my grandmother. I wish I was, but in reality, I am impatient, ornery and I don't like overly complicated recipes. Cooking shouldn't be difficult unless you are trying to make it difficult. It took me a long time to reach this little "aha!" moment, but when it did, well, that's about the time Cake 'n Knife came to be. Because life is all about gathering together around recipes that don't make you pull your hair out while you are trying to prepare them, isn't it?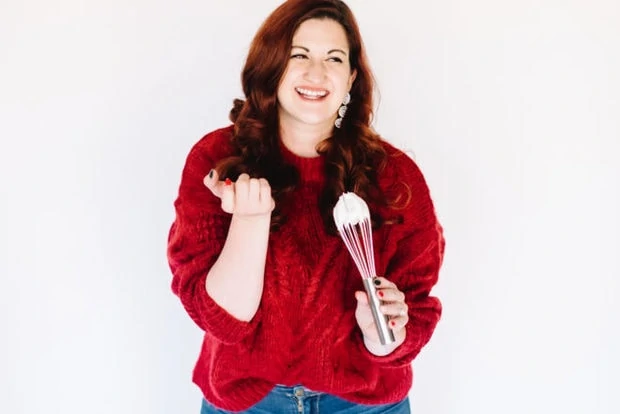 If you want to know a little more about me….
I'm from… Denver! I live in Denver with the Man (AKA my loving and adoring husband), our chubby cheek son, Babycakes, and our dogs, Mochi (a sassy corgi) and Otis (a lovable goof of a mutt)
My biggest culinary revelation… happened in Rome. I lived in Rome for a semester in 2007 and that is where my love for cooking for others truly came to life. I experienced food in a way I never had before and boy did the Romans know how to find a reason to celebrate any little thing!
I'm obsessed with… cookbooks! I will purchase anything and everything that sounds intriguing. It's gotten a little out of control, and I continue to buy more bookshelves to accommodate the obsession. It's a good thing I don't live in London, or my house would be this book shop (p.s. if you ever go to or live in London, go there. It's heaven).
I can't live without… music or an audiobook/podcast while I'm cooking. Music is a must whenever I'm cooking (really at all times if I can manage it), which almost always leads to dance breaks in the kitchen. I've also become hooked on audiobooks and Kim + Ket Stay Alive, Maybe since 2020 (pregnancy + pandemic = TOO MUCH TIME). All recommendations for music/podcasts/audiobooks are welcome. Seriously. Email me.
Maybe one day I'd really like to… write my very own cookbook. This might have something to do with my obsession… See above.
My go-to cocktail is… an old-fashioned. I used to HATE whiskey, but something changed in my late 20's (don't you dare ask me how long ago that was) and I've been an avid fan ever since.
My favorite food is… guacamole. Don't make me pick a favorite dessert. I inherited my grandfather's sweet tooth (who looked like Santa by the way, seriously red nose and all!).
To keep up with all my adventures in the kitchen and life behind-the-scenes, be sure to follow me! You can find me on Instagram, Twitter, Facebook, and Pinterest.
Questions?
If you have a question about a recipe, it's easiest to leave a comment on that recipe for me to respond to.
If you have other questions or just want to say hi, shoot me a note at meghan [at] cakenknife [dot] com.
The fine print… because we gotta have it.
All photography and recipes were created by myself for Cake 'n Knife, unless otherwise stated. Please never repurpose my content without expressed permission. If you do share my work, please link up to the site and cite credit appropriately.
Posts may contain affiliate links. If you purchase a product through an affiliate link, your cost will be the same but Cake 'n Knife will automatically receive a small commission. As always, I love your support!
There will be times when I feature sponsored content, but this will always be disclosed within the post. Know that I will never promote anything on my site unless I 100% stand behind the product. You'll always get an honest review from me.
For more information, please visit our Terms & Conditions.