An Apple Mojito is my fall inspired twist on the classic minty cocktail. This blend of summer and fall is the only way you'll want to say farewell to summer and hello to cooler temps.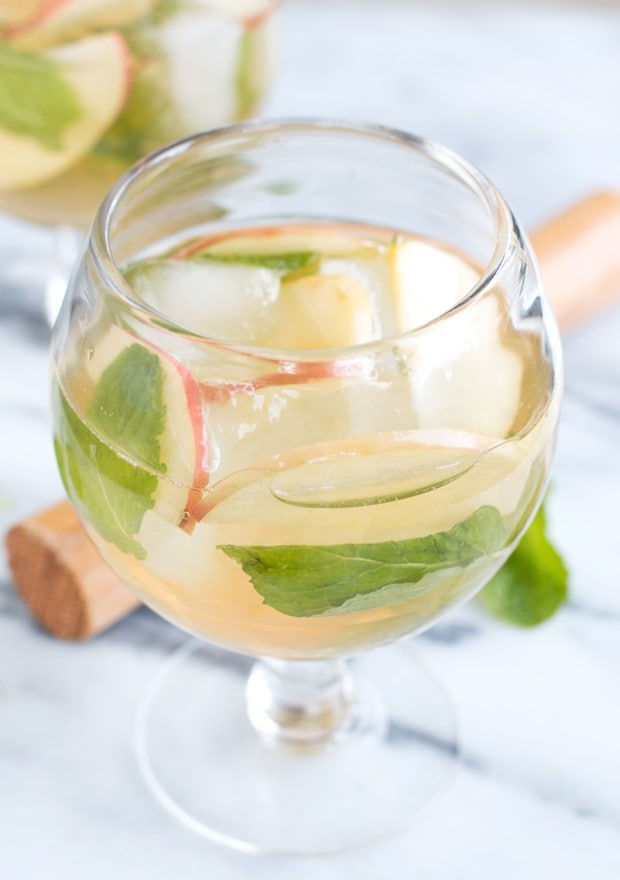 Fall has been amazing this year in Denver. The colored leaves are still lingering on the trees, the weather has been gorgeous and the snow has stayed in the mountains so far. We so rarely see fall last past Halloween here in Colorado that I'd forgotten how much I love this season. I've been taking insane advantage of it, getting outside practically every second that I can.
Then, the cold front rolled in yesterday afternoon, literally while I was desperately trying to wrap up photos of this apple mojito. I didn't even get a chance to try to run outside (yes, I'm still pretending that I can be a runner…). I suppose I could have sucked it up and run in the cold, but I tried that one night last week and I almost died. I got home teary eyed and experienced extreme cold to hot shock which had me heaving on the floor. Thankfully Kya was there to lick my entire face while I lay there defenseless.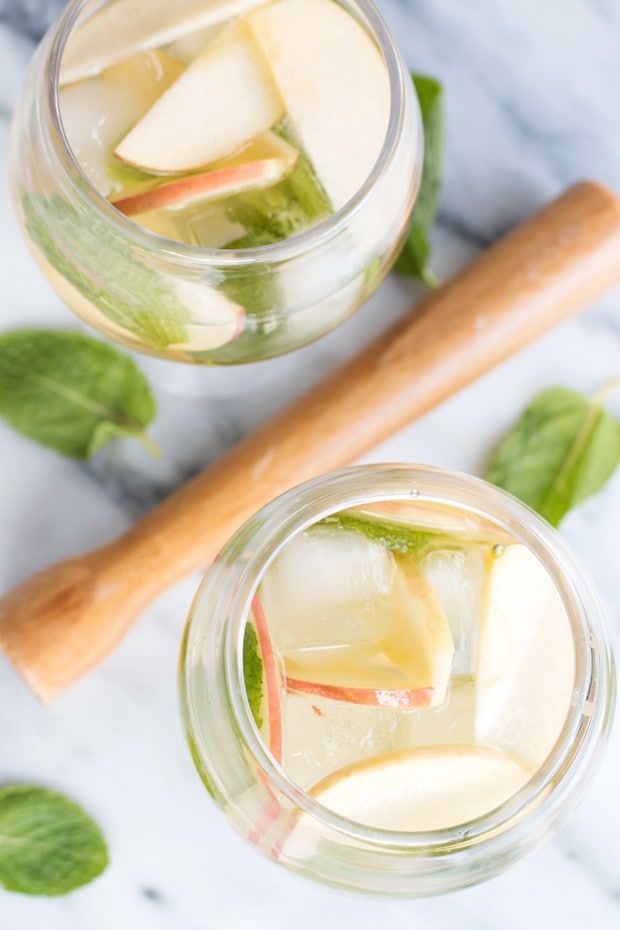 I know fall is in danger of being cut short any second, so I am clinging to all my fall favorites. Apple mojitos are my current addiction that I plan to cling to every evening until it snows (and the snow actually sticks). The crisp apple and mint pair so well together, with just the right hint of sweet and tart. It's unbelievably refreshing, but not in the way my most recent summery mojito was. It's the autumn refreshing "ahhhh" that follows each sip, a direct result of the apple and not the need to cool off on an unbearably hot day.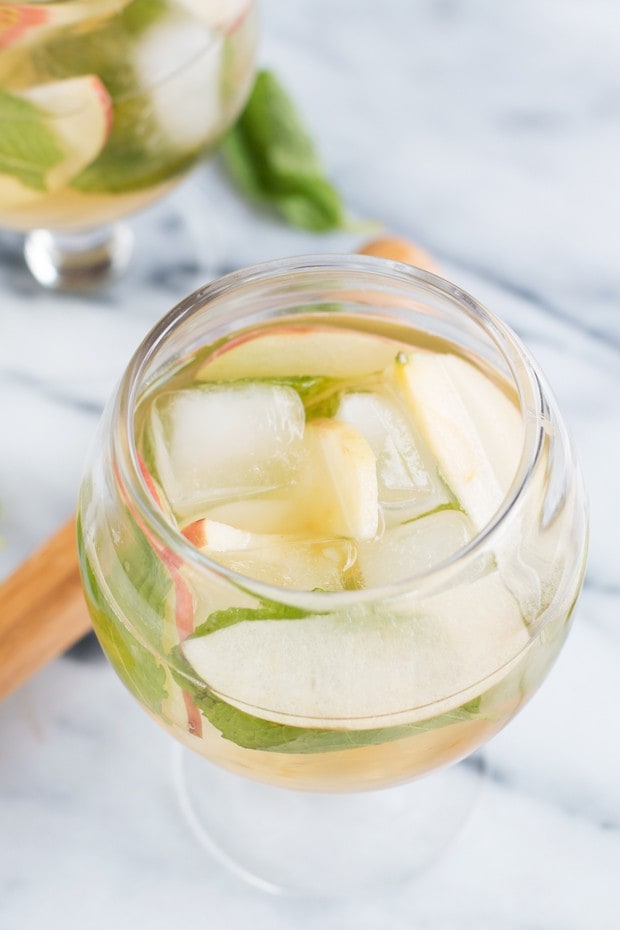 So here's the last month of fall. May yours be filled with perfect temps, crisp apples, boots and colorful leaves. Winter is coming… (sorry I just couldn't resist!)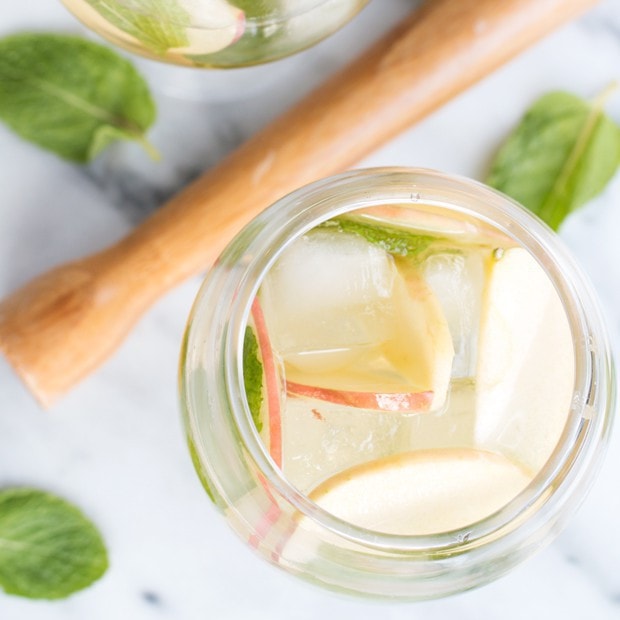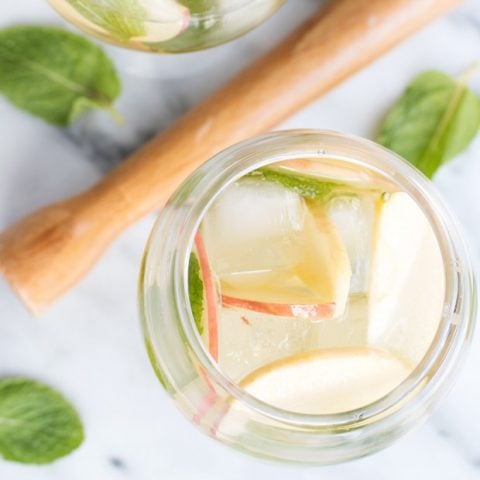 Apple Mojito
Crisp apple and mint make the perfect pairing in this fall-themed cocktail.
Ingredients
1 1/2 oz white rum
3 oz 100% apple juice
1 oz simple syrup
5-6 mint leaves
Club soda
Fresh apple slices (I used Gala)
Instructions
In the bottom of a glass, muddle together mint leaves and simple syrup. Add the rum and apple juice, stirring to combine. Fill the glass with ice. Top with club soda.
Garnish with apple slices and extra mint leaves as desired.