Please note this post contains affiliate links.
Tropical guacamole is a way to escape to the islands, but without that pricey plane ticket. A combination of pineapple, papaya, mango, and coconut makes this dip sweet and savory. It's an ideal snack or a killer topping for chicken and carnitas tacos!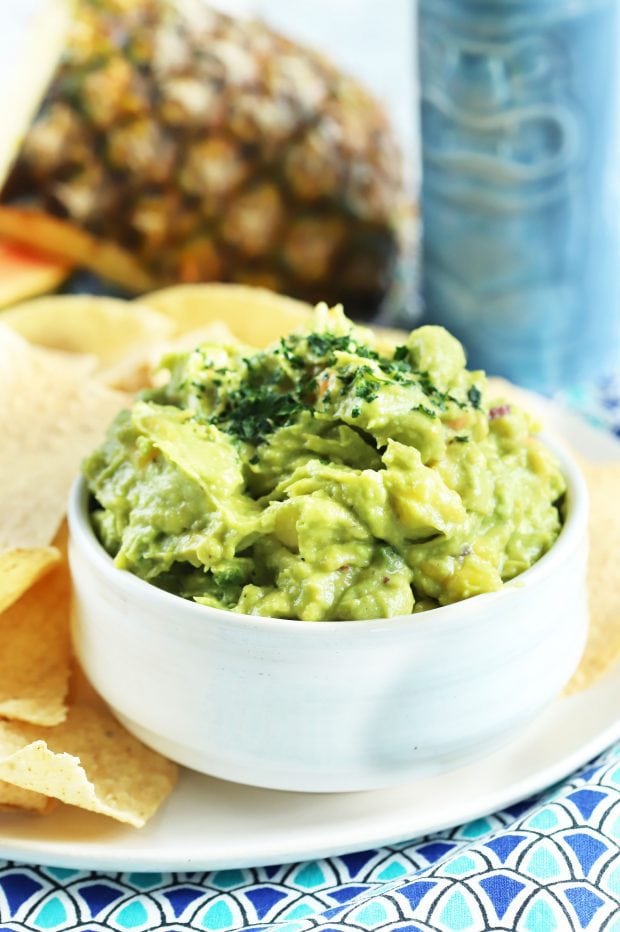 Please note that some of the links below are affiliate links. If you make a purchase through one of these links, I will receive a small commission.
We are back to tailgating season and I am a gal that's over-the-moon with happiness.
You all know that I love my football, but let's face it. The real thing I love about tailgating season is the actually tailgating. The food. The drinks. The excitement of a game that the home team could win.
I look forward to the weekends so much more because of it all.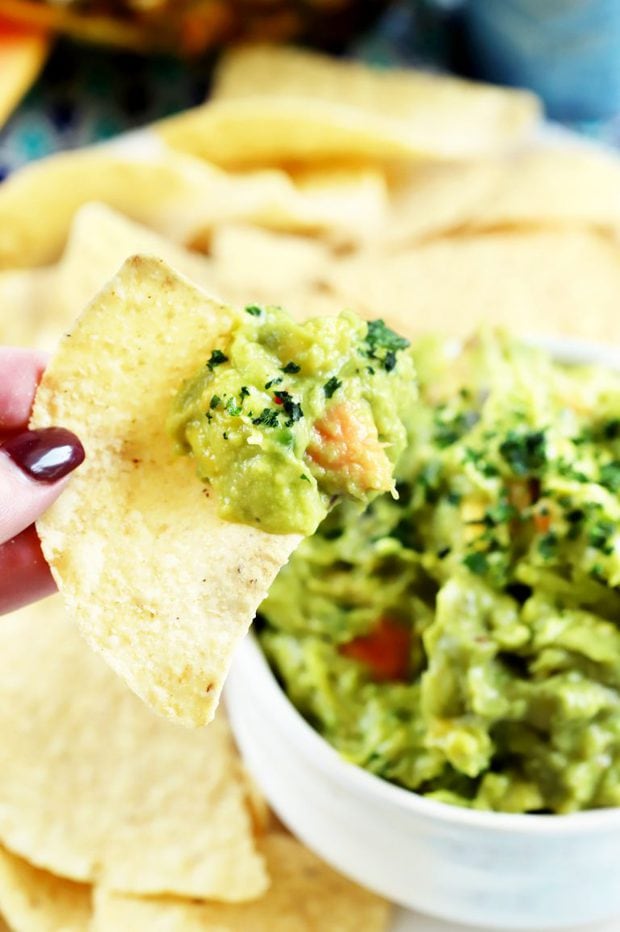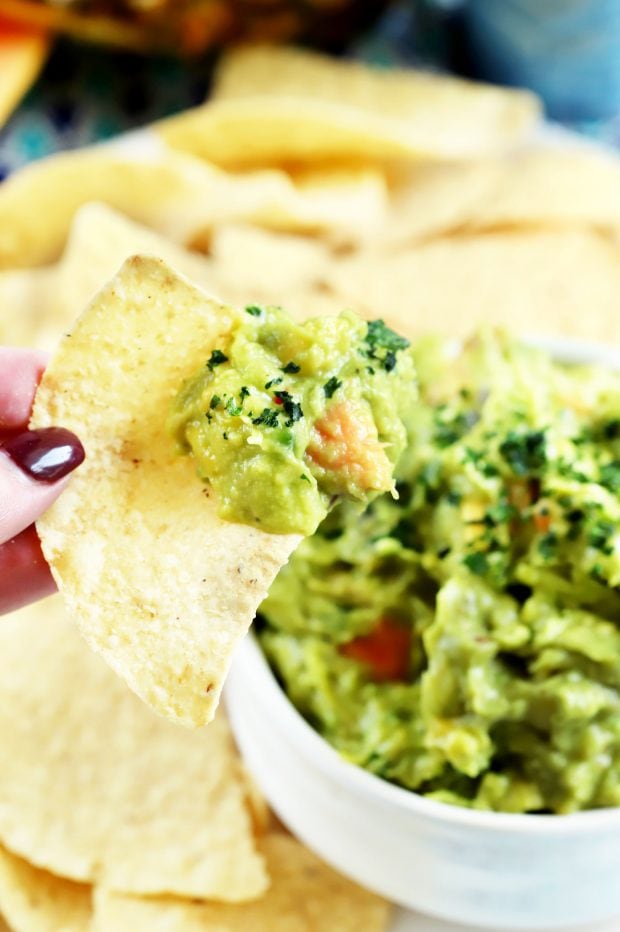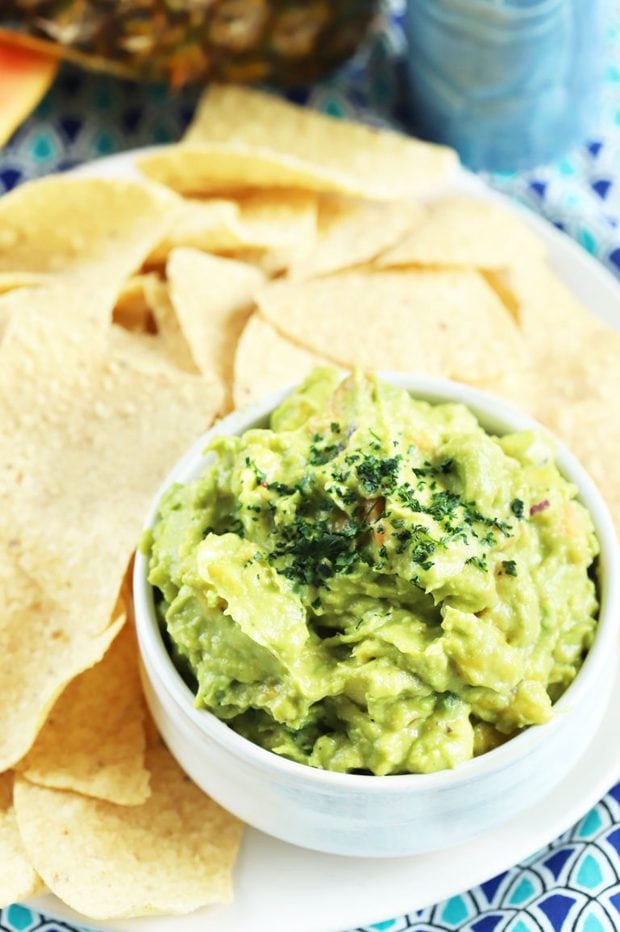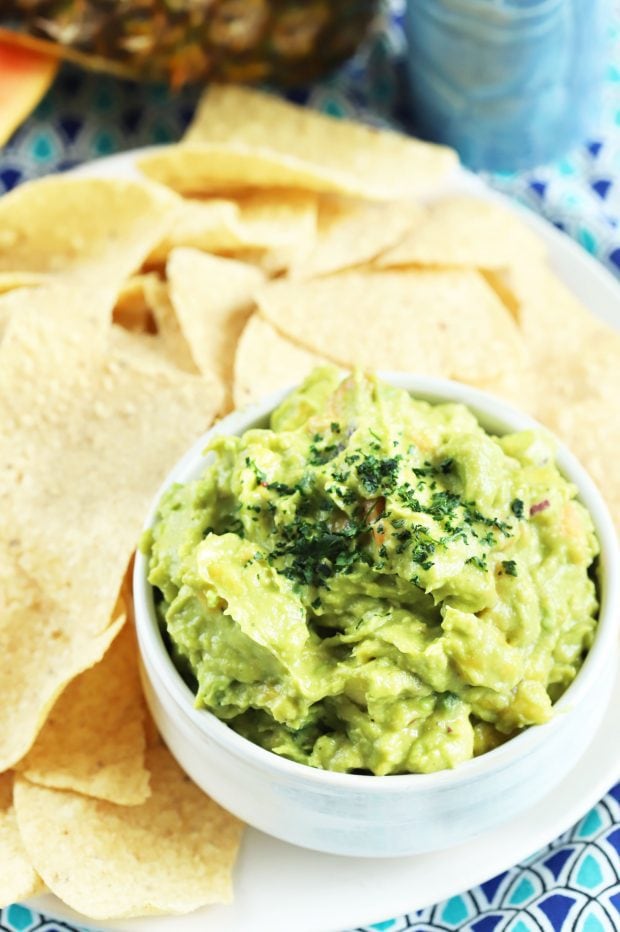 To me, tailgating wouldn't be complete without one thing (and no, I'm not talking about beer.
Guacamole.
Yes, guacamole. That one dip that I would write odes to if I knew how to compose music.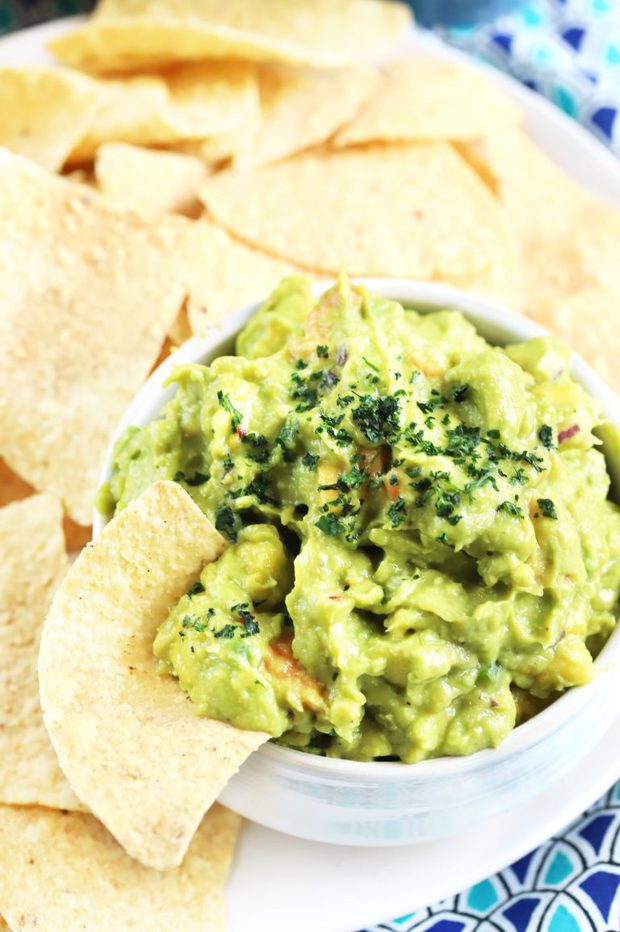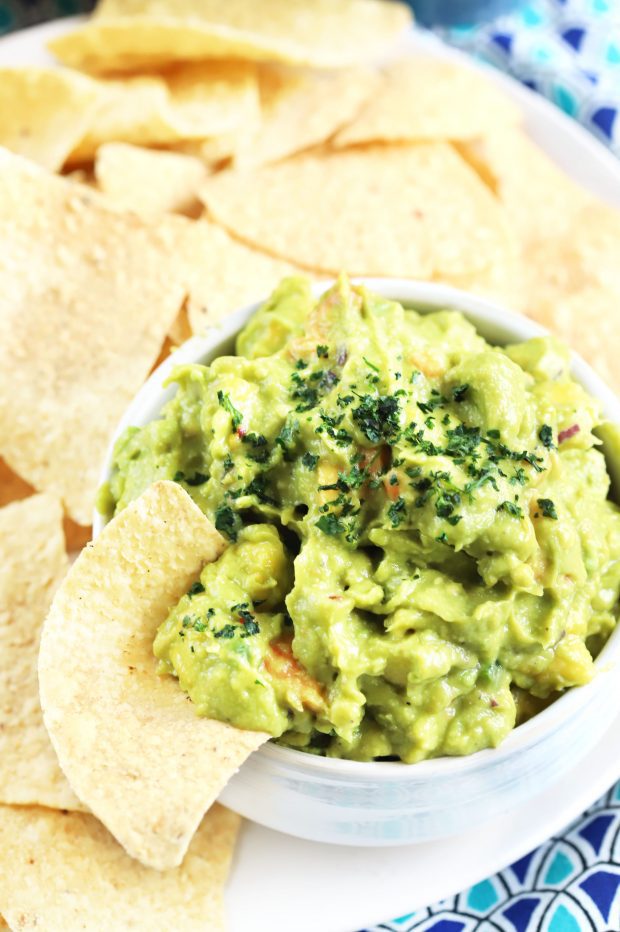 It's the one food that I will tell you over and over again, without fail, is my absolute favorite food in the entire world. I will never get sick of it, even if I am eating the same guacamole recipe for years.
However, why limit us to just one guacamole recipe?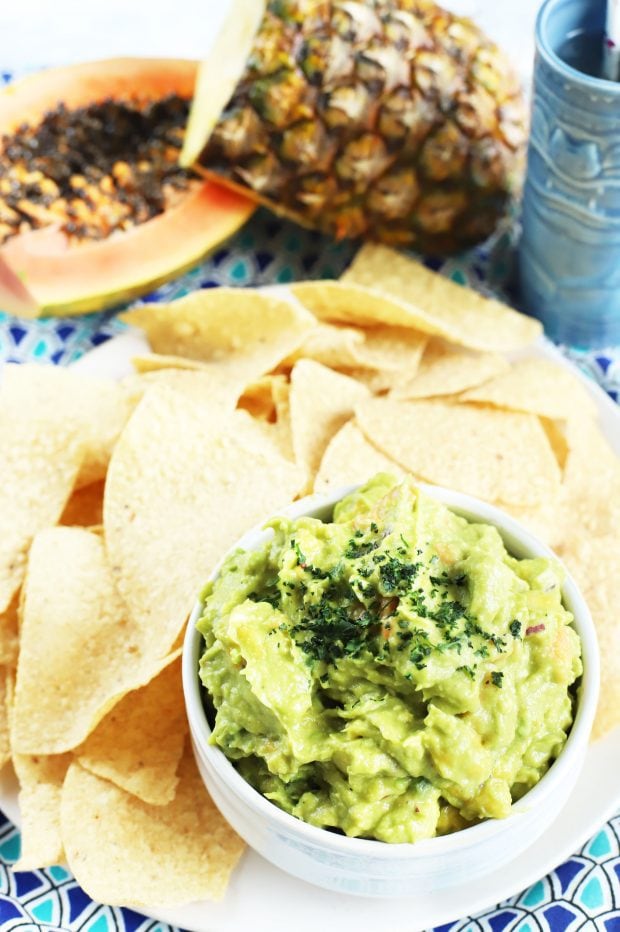 With this new twist on guacamole, I am taking you to the tropics. When I was in the Caribbean last year, I loved savoring all the tropical drinks while on the cruise. I was eating pineapple, mango, and any other fruit I could get my hands on for breakfast.
To me, that combination of flavors is just like a sunset in your mouth. A sunset on the beach with endless warm waters, as far as the eye can see.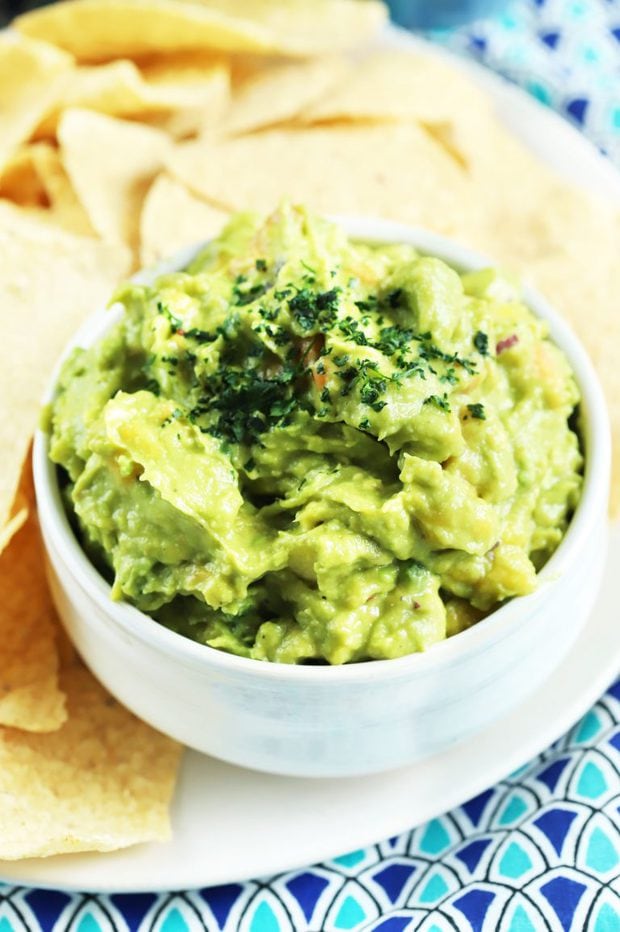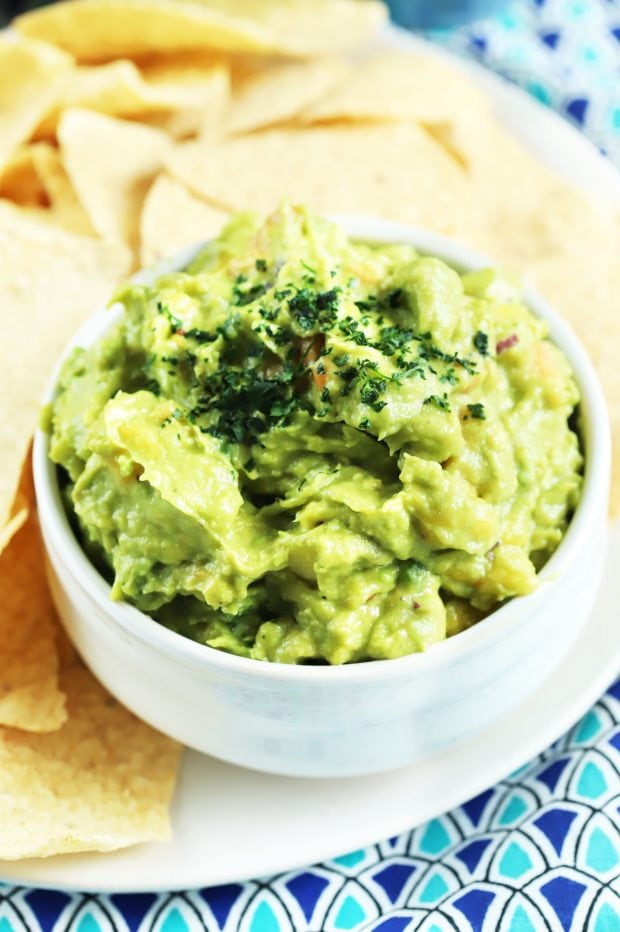 So I took those flavors and I put them in guacamole. Avocado is such a supple ingredient; it lends itself well to savory and sweet flavors. So loading up this guacamole with papaya, mango, and pineapple really makes the avocado come alive.
There's a little bit of spice from jalapeno and zing of acid from lime juice as well, to help balance it all out.
When you load it up on a salty tortilla chip, BOOM. It's the one dip you won't get tired of making all season long.
Happy eating, my friends!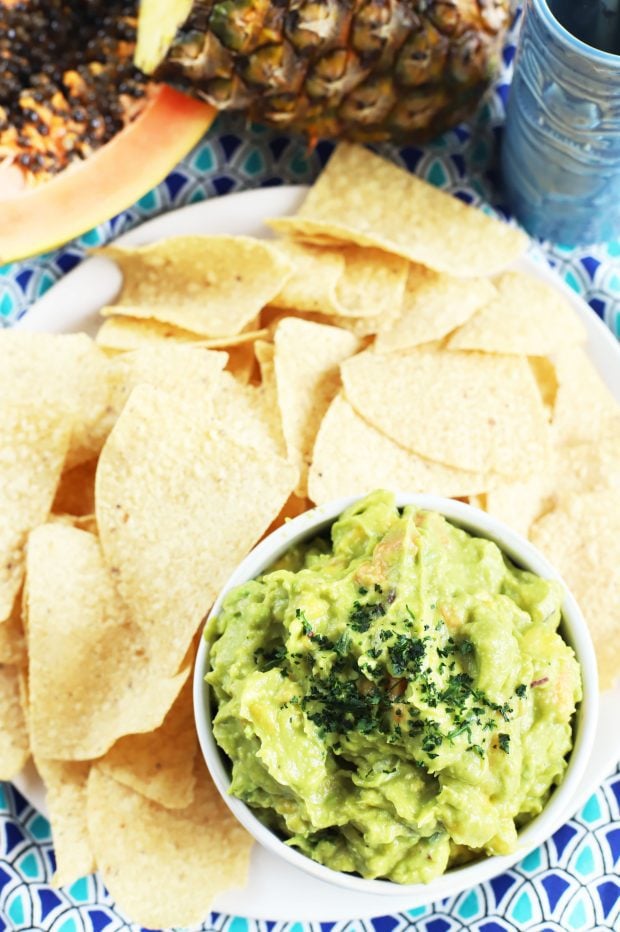 This Recipe Must Haves
Looking for a tasty cocktail to pair with this guacamole? Check out this tropical skinny piña colada!