Please note this post contains affiliate links.
Chipotle Chili Cheese Dip is a gooey masterpiece of smoky and subtle spicy flavor. The 6-ingredient recipe is wrapped up in just 10 minutes, making it ideal for gatherings of any size. It's a fantastic way to use up any leftover chili you have! Serves 6.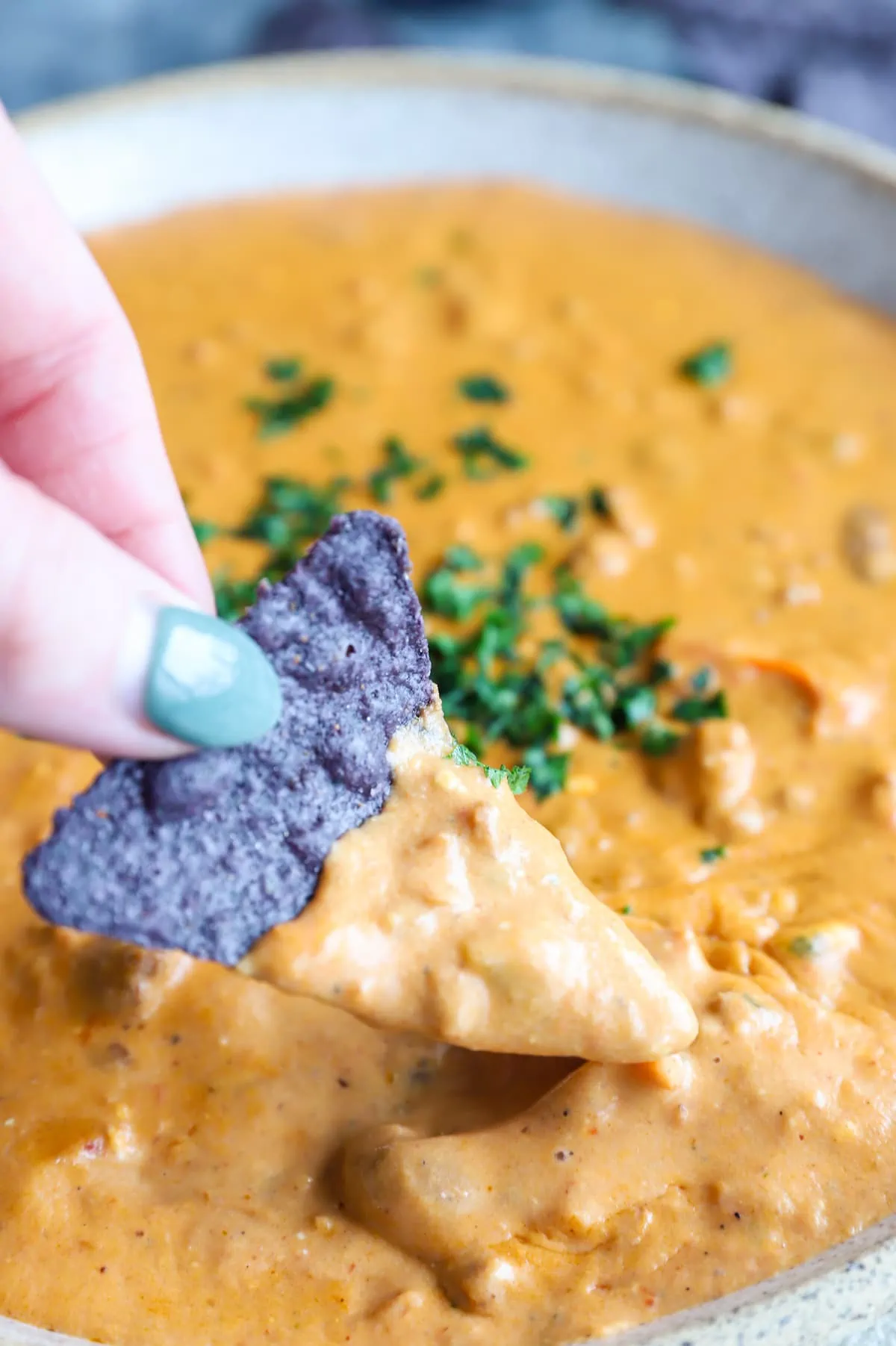 When it comes to chili, you all know I have a thing for it.
It's one of those signature dishes that I love to make, and I love to eat even more.
Usually, we have some sort of leftover chili in the house, and that made me wonder… what if I put it into a dip?
With Cinco de Mayo tomorrow, I wanted a quick and easy dip with limited ingredients, quick cook time, and a whole lot of flavor.
This chipotle chili cheese dip is exactly that. There's only 6 ingredients and it takes just 10 minutes to whip up (this is assuming that you have leftover chili already, just to preface that!).
I love the creaminess of this dip that comes from a combination of cheddar cheese and cream cheese. There's a smoky flavor with a little bit of heat from the chipotles and adobo sauce. Plus just the right amount of chili to give you texture and extra flavor.
The simplicity of this recipe makes it a must-make for any gathering, whether it's cinco de mayo, game night, or whatever other gathering you might have lined up!
ingredients
leftover chili – any kind of classic chili will do! I use my favorite spicy taco chili since I make it frequently, but you could also use chipotle chili or carne asada chili. Basically any red chili will fly whether it's made with beef, ground turkey, chicken or even vegetarian. Avoid using a white chili!
cream cheese – it makes the dip extra creamy! You can use full-fat or low-fat – the choice is yours.
cheddar cheese – I used just sharp cheddar cheese for this recipe because I think it's a great pairing for the smoky and rich flavors in the other ingredients. You can also use a mix of cheddar and monterrey jack cheeses if you prefer.
salsa – any tomato-based salsa will do! I personally like to use Pace because I'm a Pace-girl at heart.
chipotle peppers – I buy one can of chipotle peppers to get enough peppers and adobo sauce (see next ingredient!). They bring a lovely smoky flavor to the dip with just the right amount of heat.
adobo sauce – I just use the sauce that's in the can of chipotle peppers in adobo! You can also buy the adobo sauce separately if you want to have some on hand for other recipes.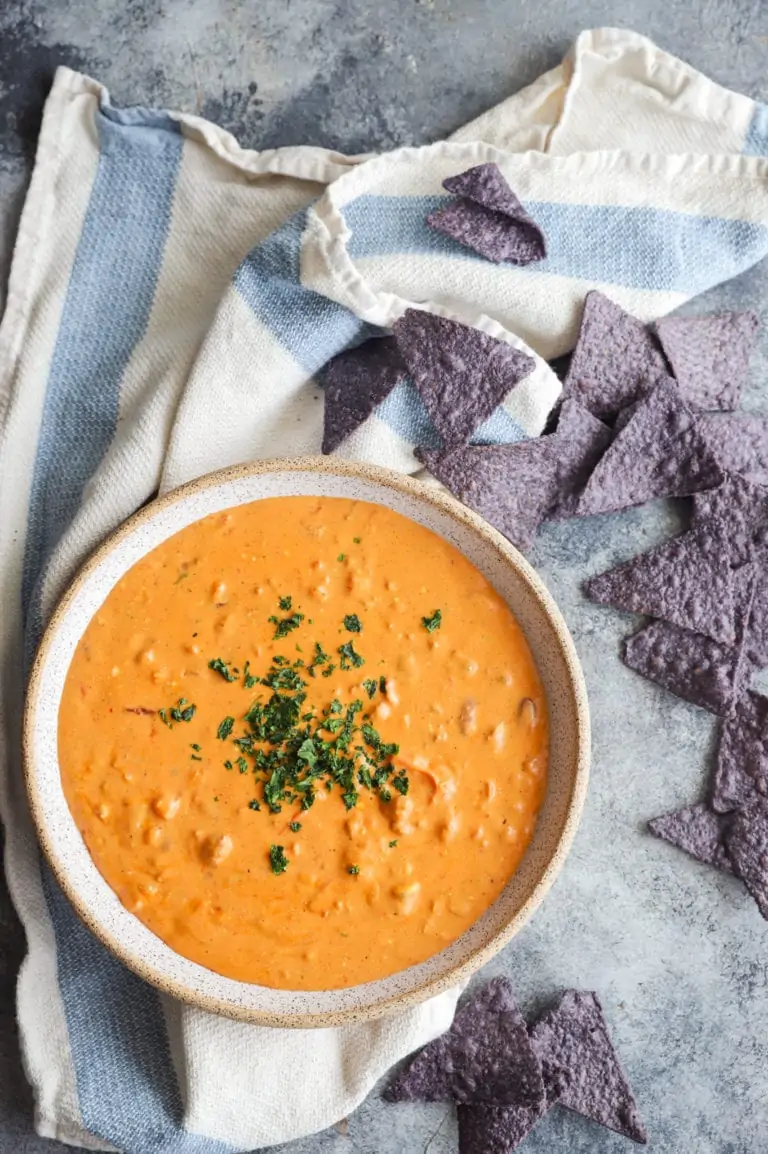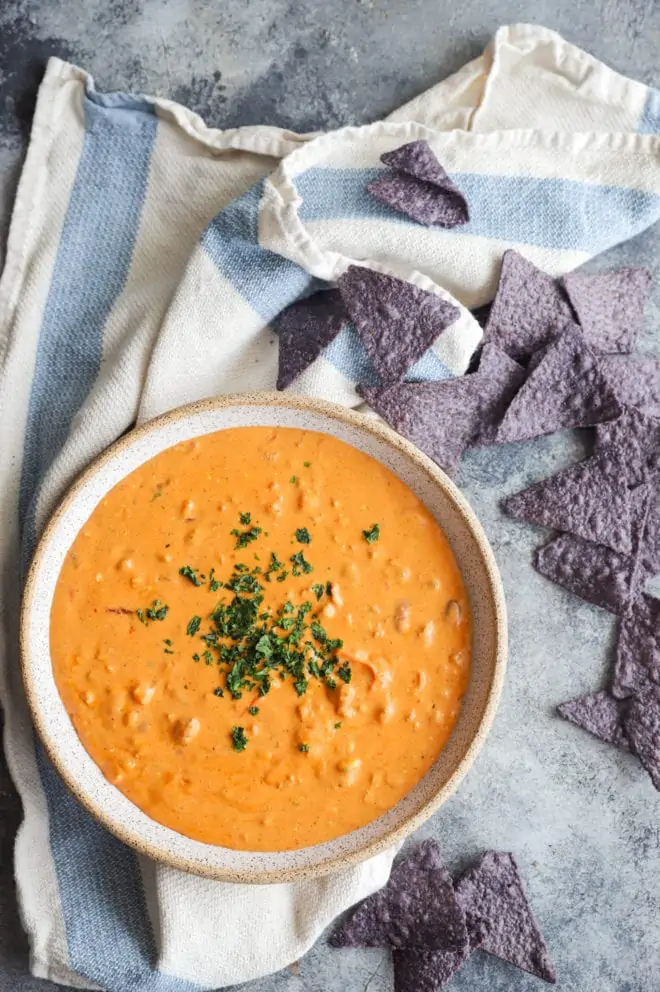 this recipe's must haves
All you need for this recipe is a saucepan and a wooden spoon or spatula for stirring.
You can also make this in the crockpot or slow cooker if you prefer. I have instructions included in the recipe card for this method and stovetop cooking!
here's how to make chipotle chili cheese dip
melt it all together
This is truly a one-step recipe! Dump all of the ingredients into a medium saucepan over medium low heat.
Stirring frequently, cook the mixture until all the cheese is melted and the mixture is bubbling. This will take about 5 to 10 minutes. Serve with tortilla chips!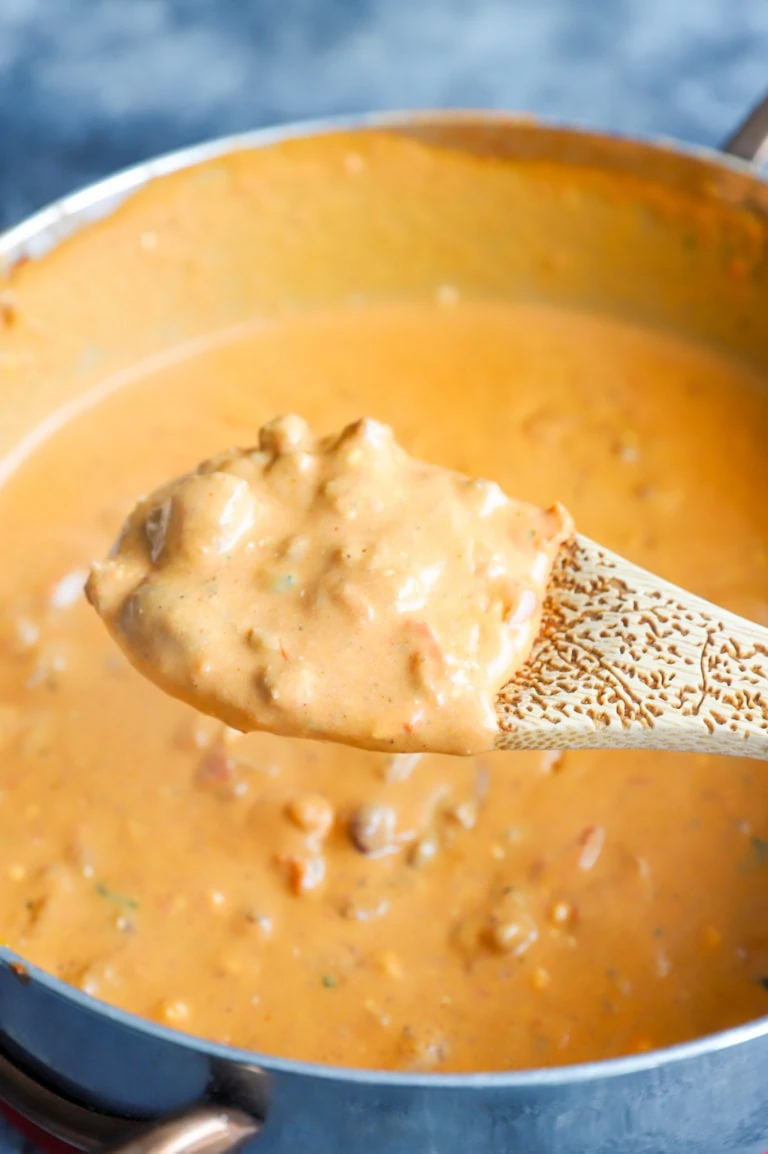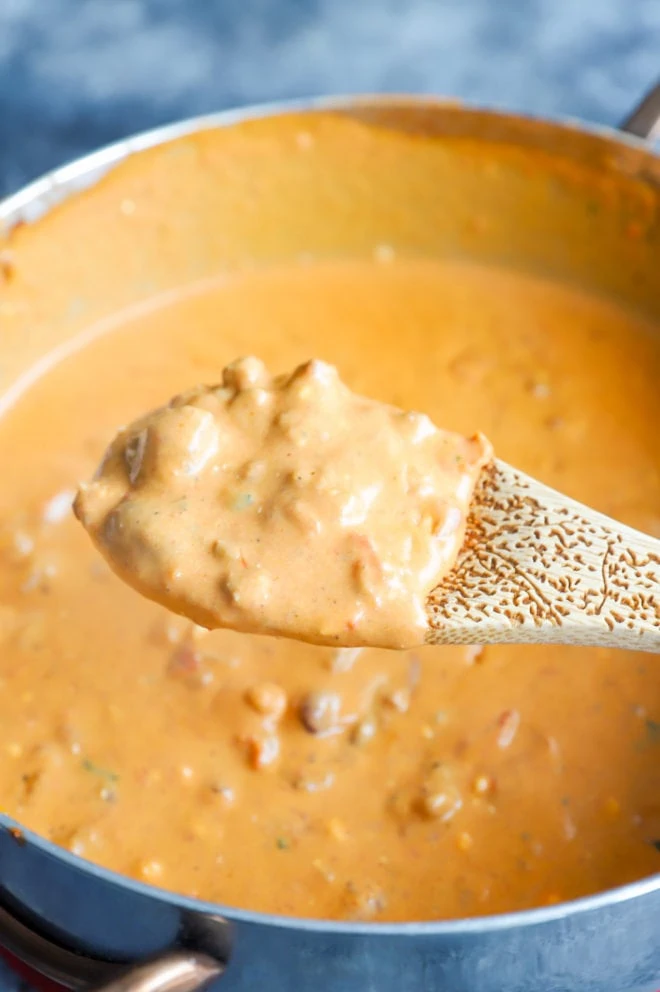 tips for success
use room temperature cream cheese. This will make the melting process faster! You can use cold cream cheese, it just might take a bit longer to melt everything down.
keep stirring. The cook time isn't long so stirring constantly isn't too taxing for this recipe, I promise. Stirring is key to make sure it melts evenly.
More cheesy dips to get your creamy craving satisfied: Tear-Apart Sourdough Cheese Dip | Skillet Southwestern BBQ Chicken Dip | Avocado Ricotta Tomato Pesto Layer Dip | Spicy Lasagna Dip
can I make it spicier?
This dip isn't too spicy, it just has a small kick to it. If you really like to pack in the heat, you can add 1/4 tsp to 1/2 tsp red pepper flakes to the mixture as it cooks. Be sure to taste and adjust for heat before just adding a whole bunch in!
can I make this vegetarian?
You sure can! All you need to do is use a chili that is vegetarian.
can I make this in the crockpot or slow cooker?
This dip is fantastic when made in the crockpot or slow cooker! I have included instructions for this process in the recipe card below.
how do I thicken chili cheese dip
I really like the consistency of this dip because it's thick enough to easily dip chips in it, but still melted and a little runny.
If you like your chili cheese dip really thick, you can always add more shredded cheddar cheese to thicken it up. Once everything is melted, adding more cheese, about 1/4 cup at a time, until it's the consistency you desire. I recommend tasting it to see if you need more chipotle peppers or adobo sauce since adding more cheese can tone down the smoky and spicy flavor.
Need some more inspiration for appetizer? Check out my appetizers recipe page!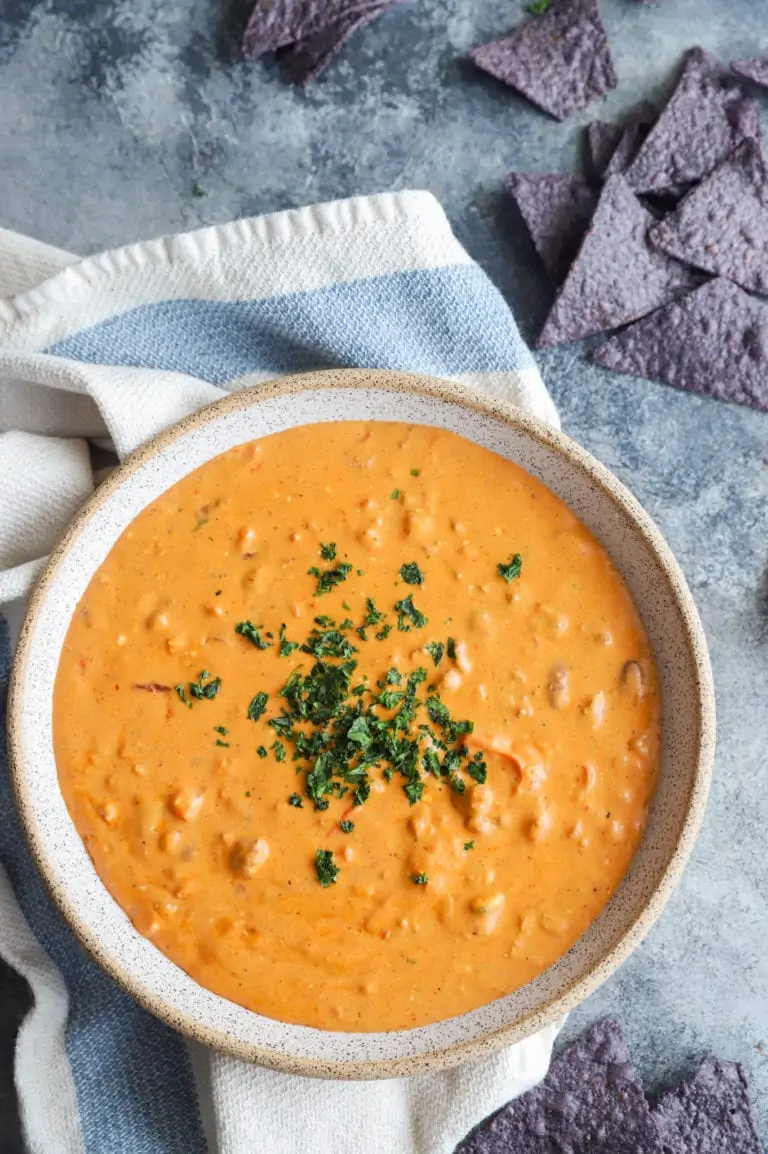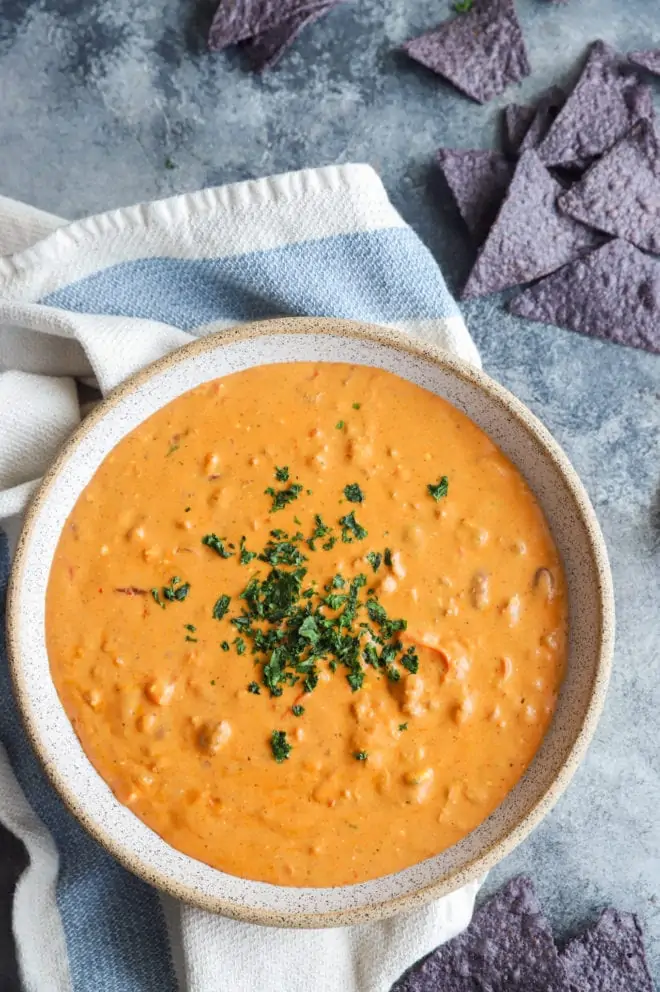 how to serve chipotle chili cheese dip
There are lots of things you can serve with chipotle chili cheese dip for dipping! Here's my top favorites:
Tortilla chips
Potato chips
Corn chips
Fritos scoops
Crackers
Fresh veggies (carrot sticks, celery sticks, cucumber slices, etc)
Cubes of bread or toasted slices of baguette
Usually I'm serving this dip as part of a spread, whether that's for Cinco de Mayo, game day, or a casual get-together with friends in the backyard. If you need some additional apps to serve that are simple and flavorful, here's some to consider!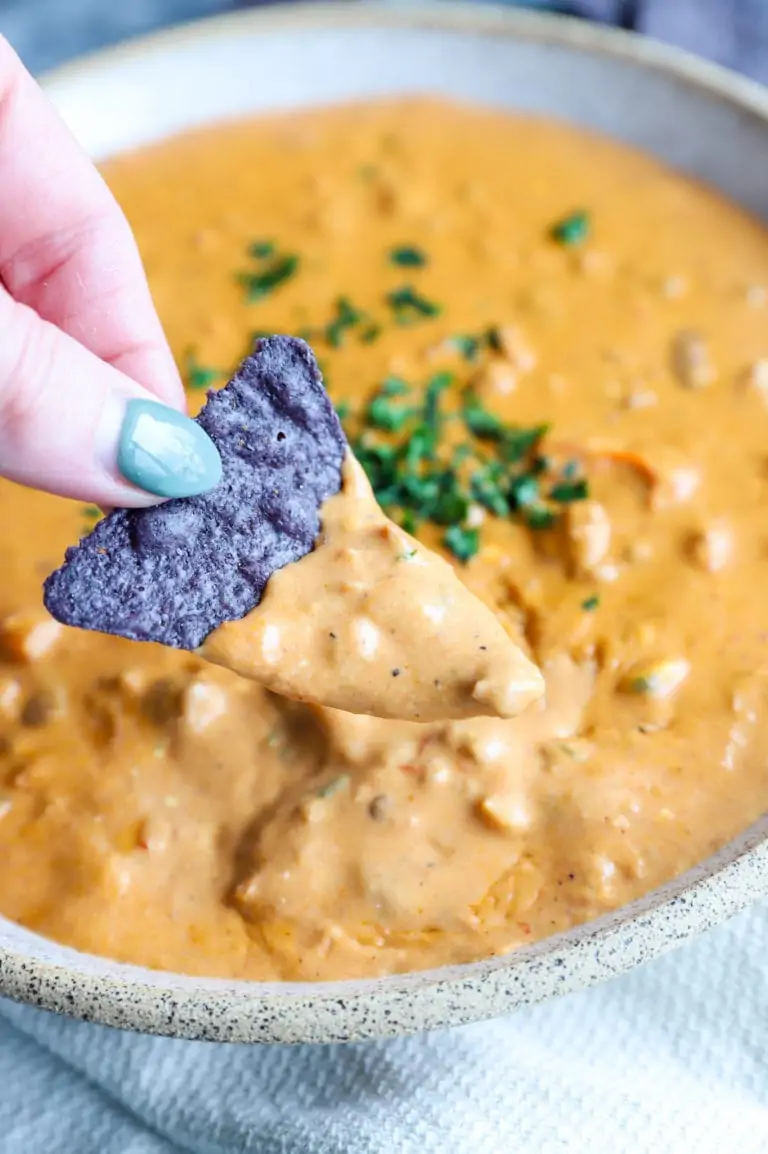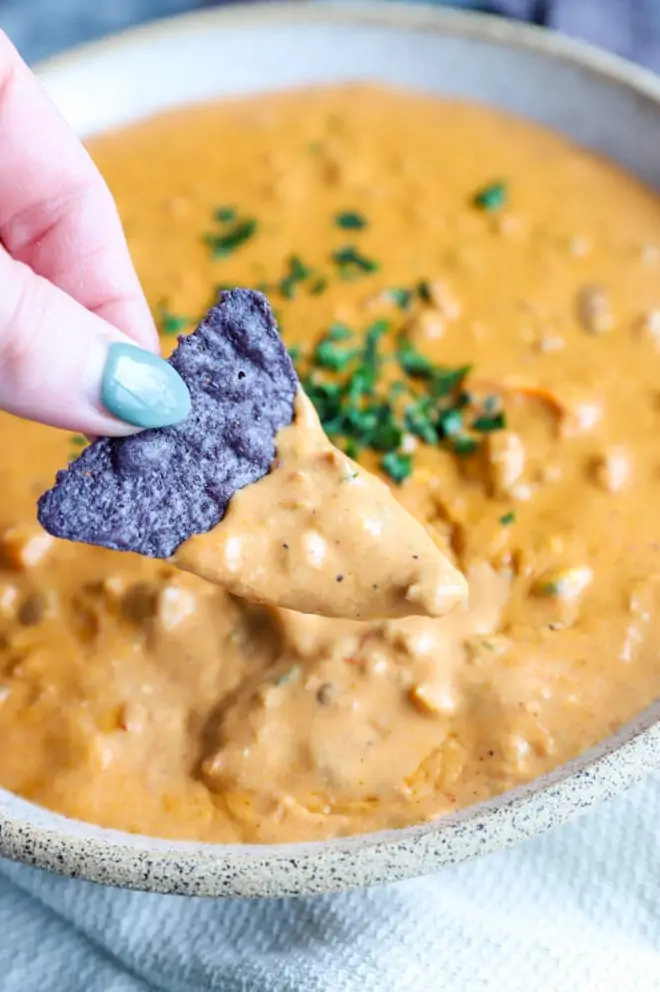 how to store and reheat chipotle chili cheese dip
To store this chili dip, let it cool completely then place in an airtight container in the refrigerator for up to 3 to 4 days.
I recommend reheating the dip on the stovetop over medium-low heat in a medium saucepan. Stir it frequently until it's bubbling.
You can also freeze this dip! Let it cool completely before placing in a freezer safe container. Store in the freezer for up to 3 months. Reheat on the stovetop with the same instructions listed above.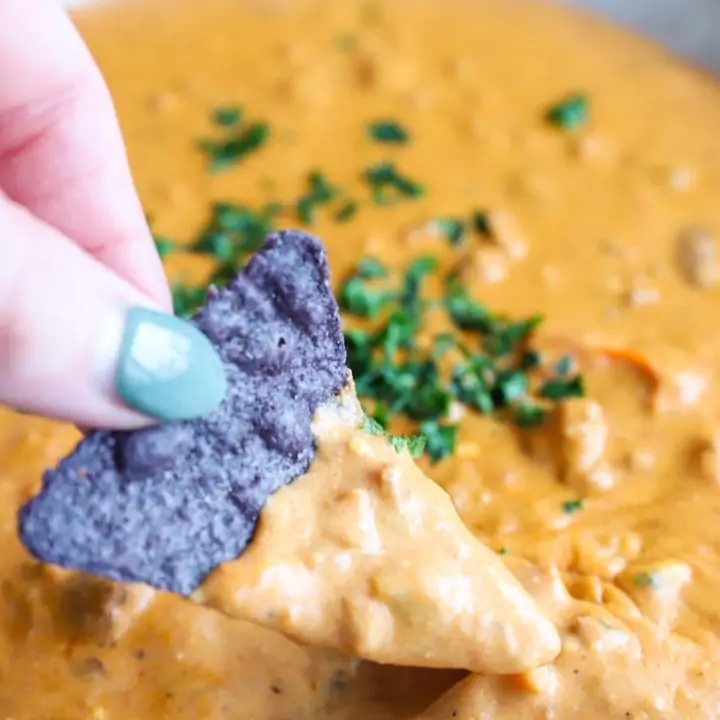 Chipotle Chili Cheese Dip
Smoky, a little spicy, and oh-so creamy, this dip is easy and flavorful!
Ingredients
4 oz cream cheese, room temperature and cut into cubes
2 cups shredded cheddar cheese
1/4 cup salsa
2 chipotle peppers
1 Tbsp adobo sauce (from chipotles in adobo can)
Salt and pepper
Instructions
Stovetop: Add all ingredients to a medium saucepan over medium-low heat. Stirring constantly, cook until the cheese is melted and everything is combined, about 5 to 7 minutes. Serve with tortilla chips.
Crockpot: Spray the bottom of the slow cooker with non-stick spray. You can also use a liner. Place cream cheese cubes on the bottom, then top with remaining ingredients. Cook on Low for 1 to 3 hours, stirring occasionally, until smooth and combined. Serve with tortilla chips.
Recommended Products
As an Amazon Associate and member of other affiliate programs, I earn from qualifying purchases.