This Bacon Butternut Squash Risotto recipe is a comforting, cozy dish to highlight the best flavors of fall. The roasted squash with fresh sage and crispy bacon makes this a lovely side dish for any protein! Serves 4.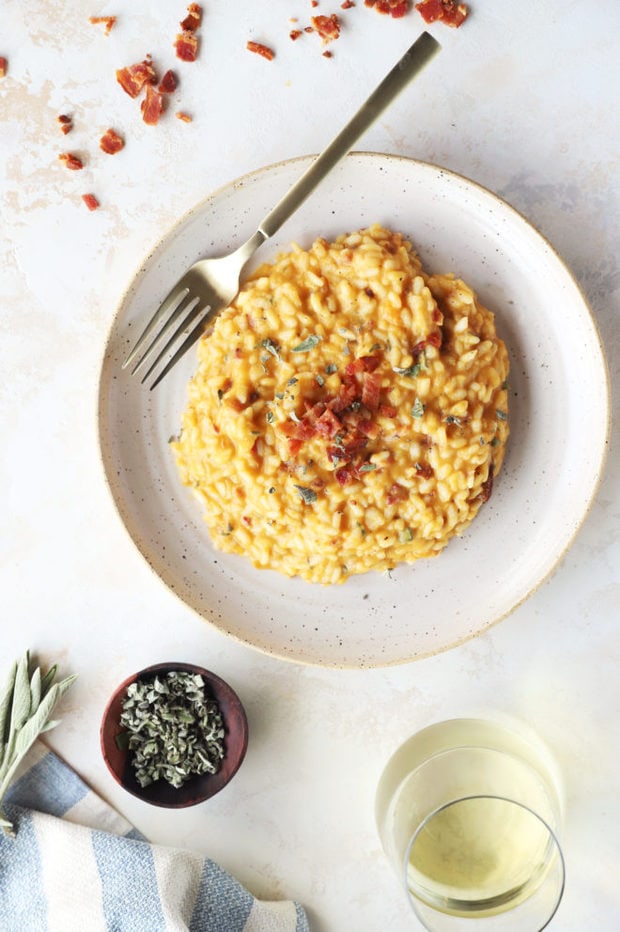 I'm back on the risotto train with a new fall version to tickle your taste buds with!
You all know that risotto is one of my food love languages, and this year after making my How to Make Risotto post, I wanted to whip up four seasonal recipes.
We are deep into fall now (I daresay it's feeling like winter with all the holiday decor and freezing temps at this point!), so I have to squeeze in some more fall goodness before it's all Christmas cookies and turkeys!
[Read more…]