Jalapeño Avocado Cream Cheese Wontons
Jalapeño Avocado Cream Cheese Wontons are essentially a fried, amped up version of your favorite jalapeno cream cheese poppers appetizer! The creamy and spicy filling wrapped in a fried wonton wrapper makes these poppers a fantastic party appetizer or even an afternoon snack.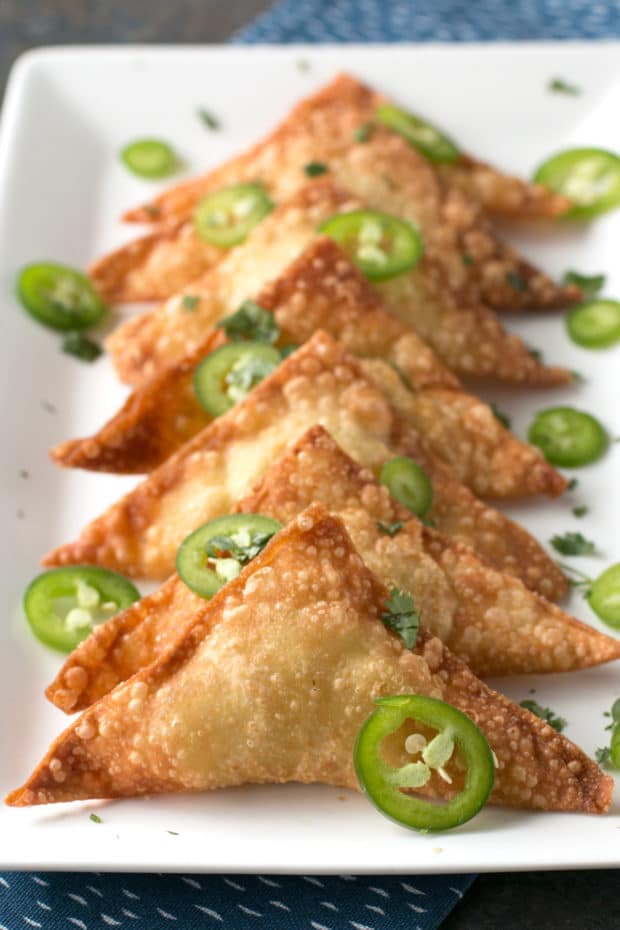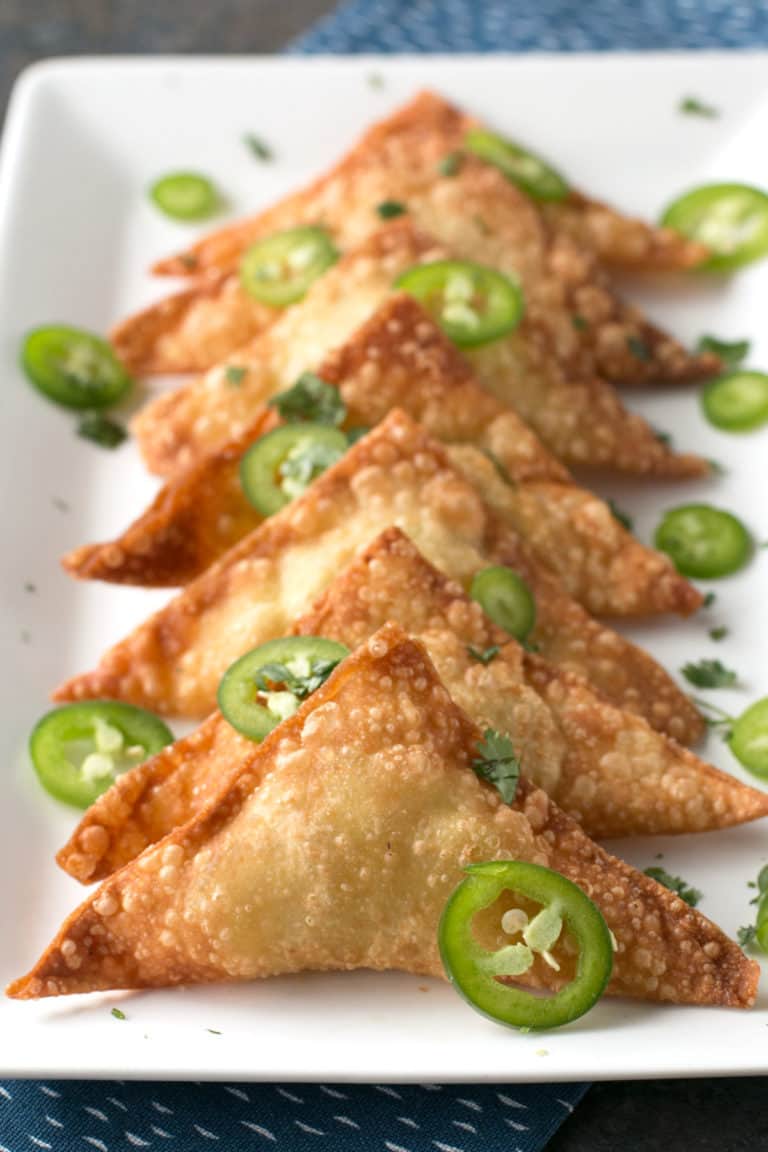 I am a BIG fan of all things spicy (as you've seen with my Big 'n Smoky Five Alarm Burger and my Spicy Green Bloody Mary… and many more, haha!). That's why cream cheese jalapeno poppers are one of my favorite appetizers, like, EVER.
The cream cheese and the spice of the peppers are just the right combination to light your tongue on fire and soothe the burn all in the very same bite. It's one of those appetizers that isn't too filling and pairs perfectly with a chilled beer.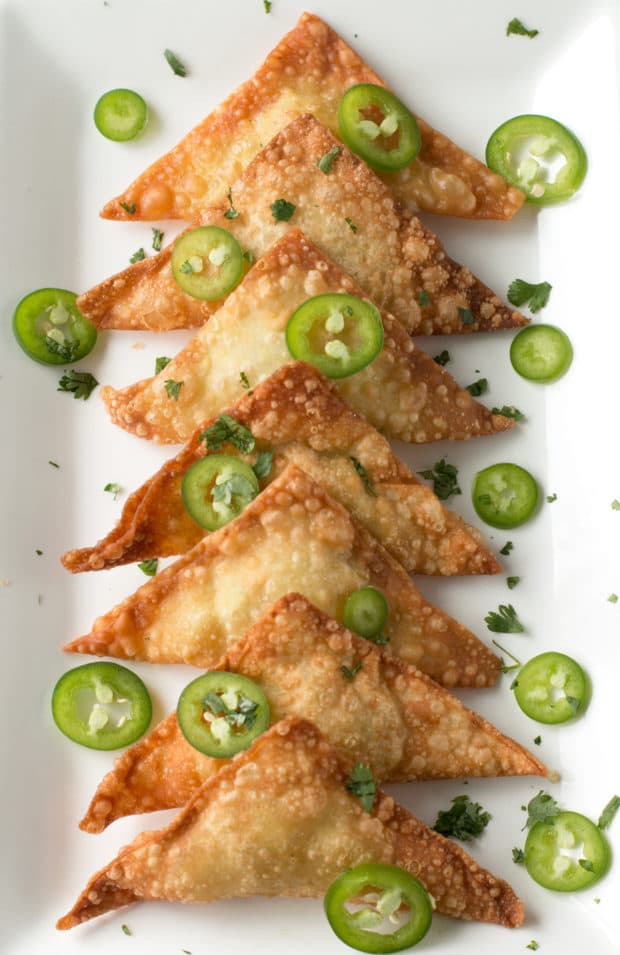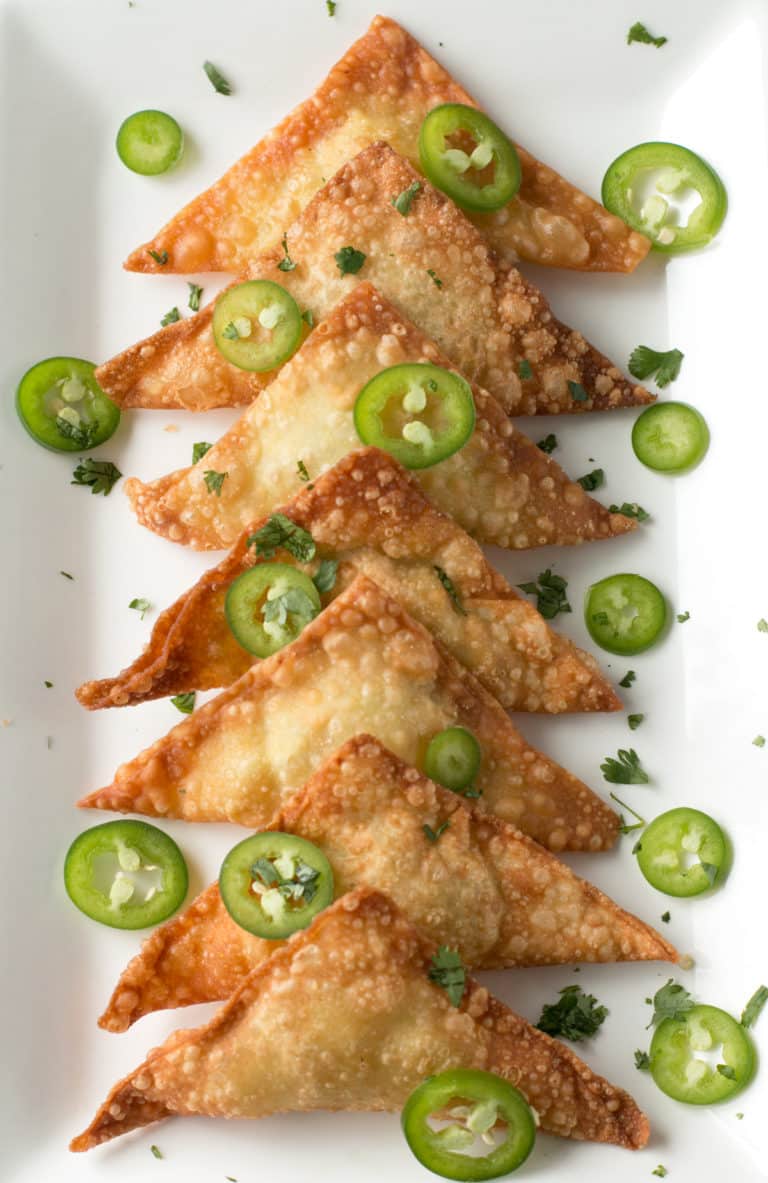 Finding appetizers to serve for a backyard BBQ can be a little challenging from time to time. While I love to grill ALL the things in the summer, sometimes the grill is being taken over with meats and sides and desserts, so there simply isn't room for an appetizer to get thrown in the mix.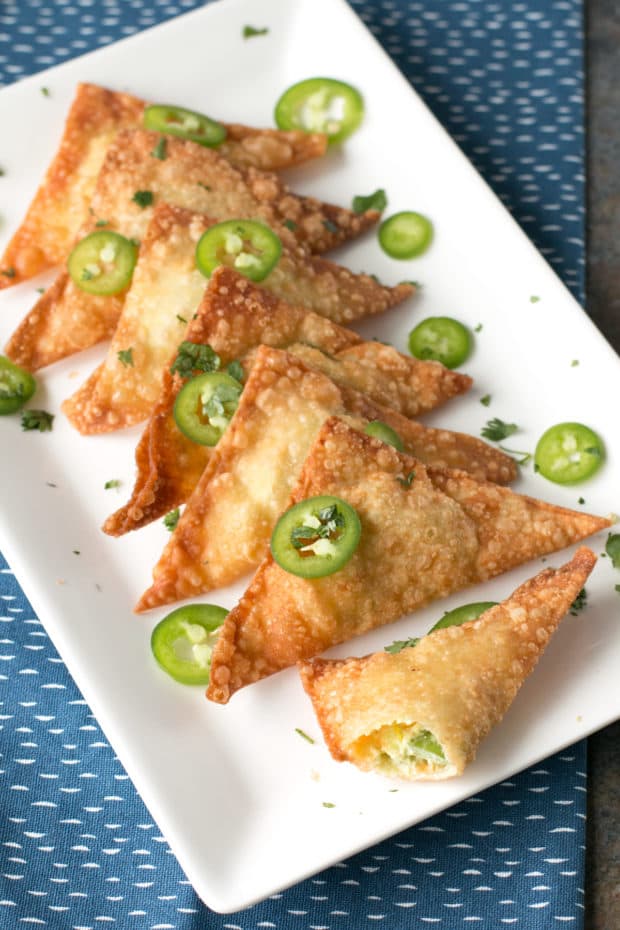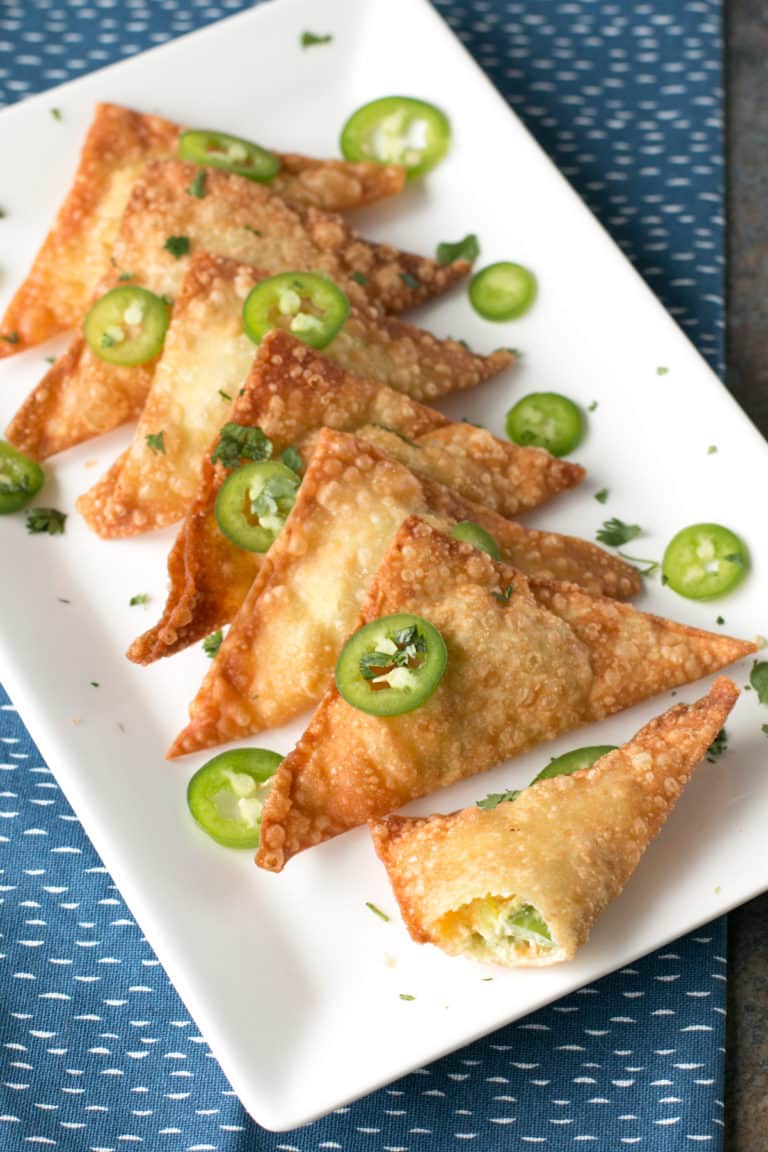 Please note that some of the links below are affiliate links. If you make a purchase through one of these links, I will receive a small commission. Thank you for supporting Cake 'n Knife!
If I can't grill my jalapeno poppers, then why not stuff all the ingredients inside a wonton wrapper and fry them?
Say hello to my oh-so easy version of a jalapeno popper that isn't a jalapeno popper, technically. The filling has all the ingredients you know and love, including jalapeno, cream cheese (plus two other types of cheeses), and a special guest… avocado!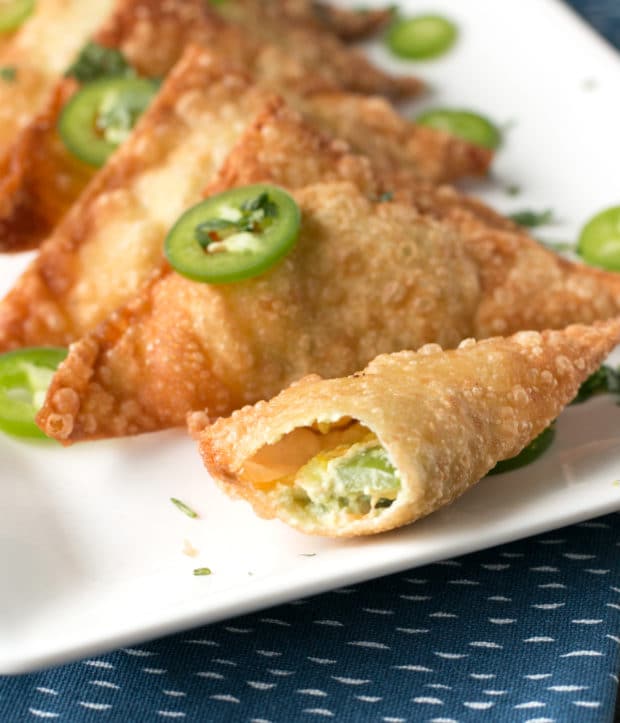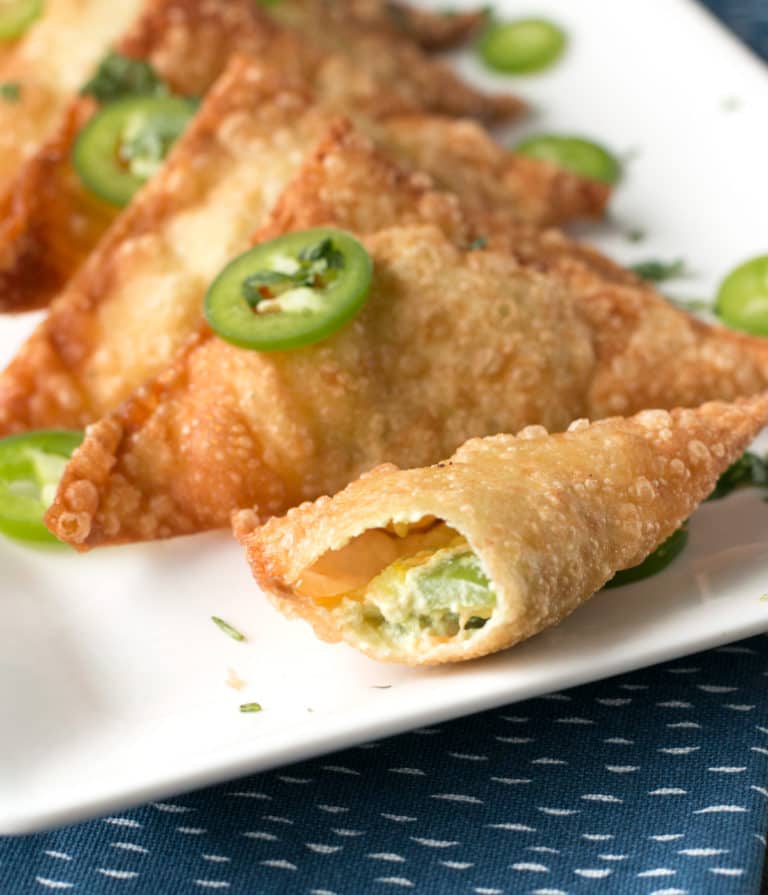 I know it seems a little weird to be throwing an avocado in the mix, but hear me out! The creaminess of the avocado pairs wonderfully with all the other ingredients in the wonton fillings, but you also are getting an extra hit of flavor and protein.
Not to mention, it's hilarious watching people do a double take when they see the filling is green!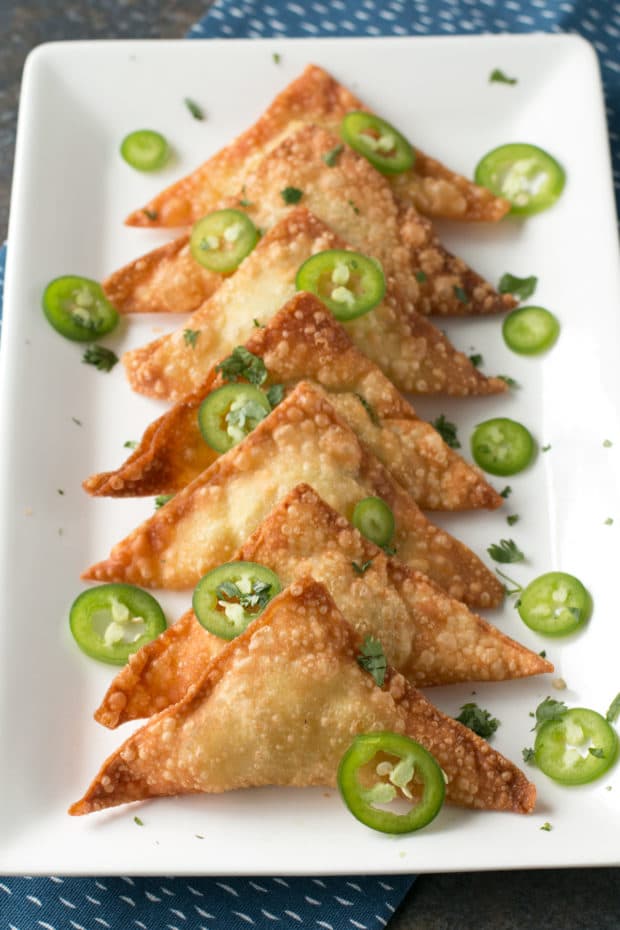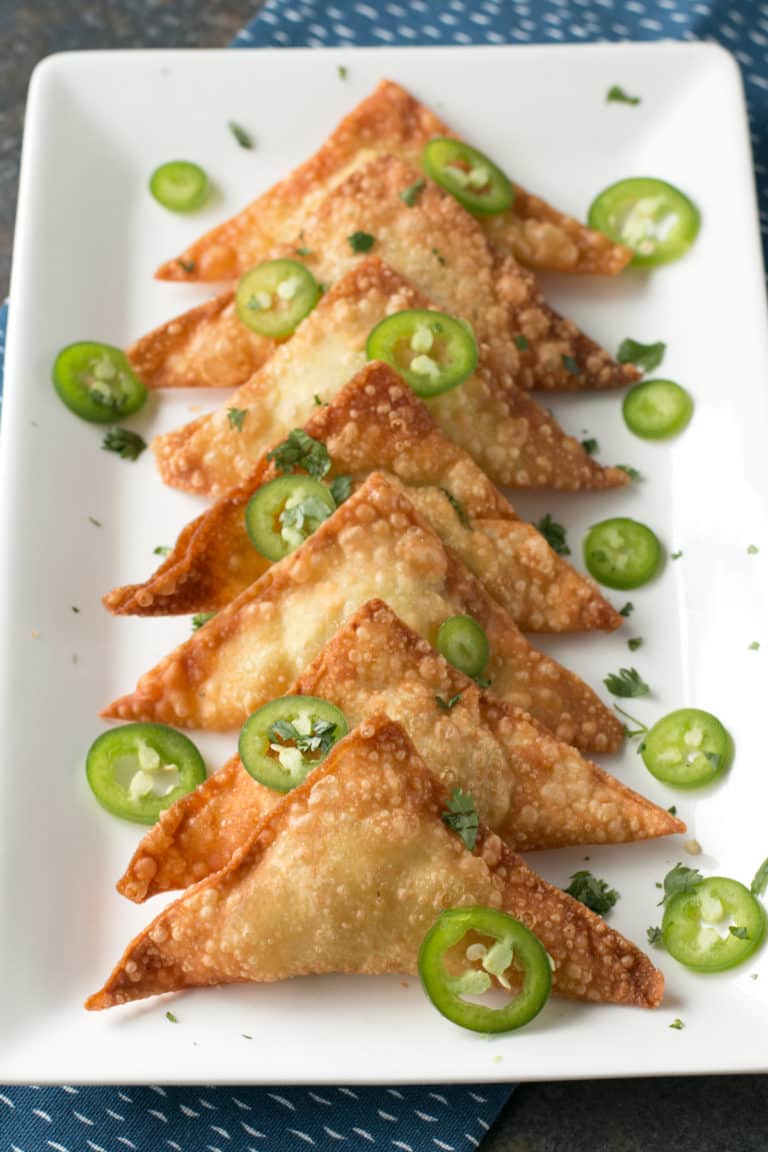 Green = healthy, right? So having a handful of these golden-fried bad boys is totally justifiable.
This Recipe's Must Haves
Pin this Jalapeño Avocado Cream Cheese Wontons recipe for later!


Yum
3 Responses to "Jalapeño Avocado Cream Cheese Wontons"
Pingback: Jalapeño Avocado Cream Cheese WontonsFollow for recipesGet your… by foodffs via Tumblr – Viralpics