Smoked Beer Brined Turkey is hands down the best way to cook your bird for Thanksgiving. This is my super secret most flavorful brine recipe that gives you the juiciest bird EVER. You smoke it low and slow, getting that perfect crispy skin on the outside. Literally the best turkey I've ever made.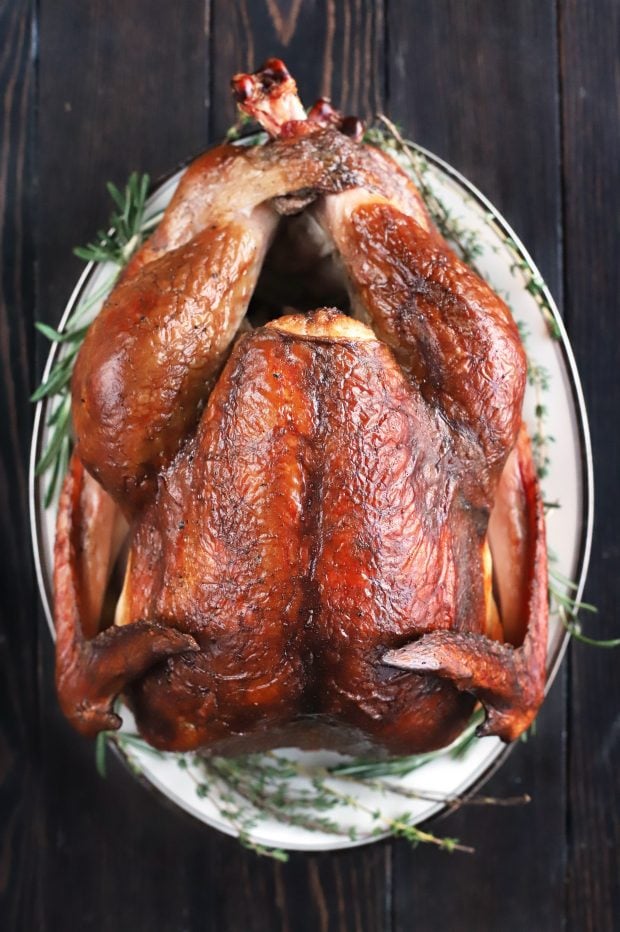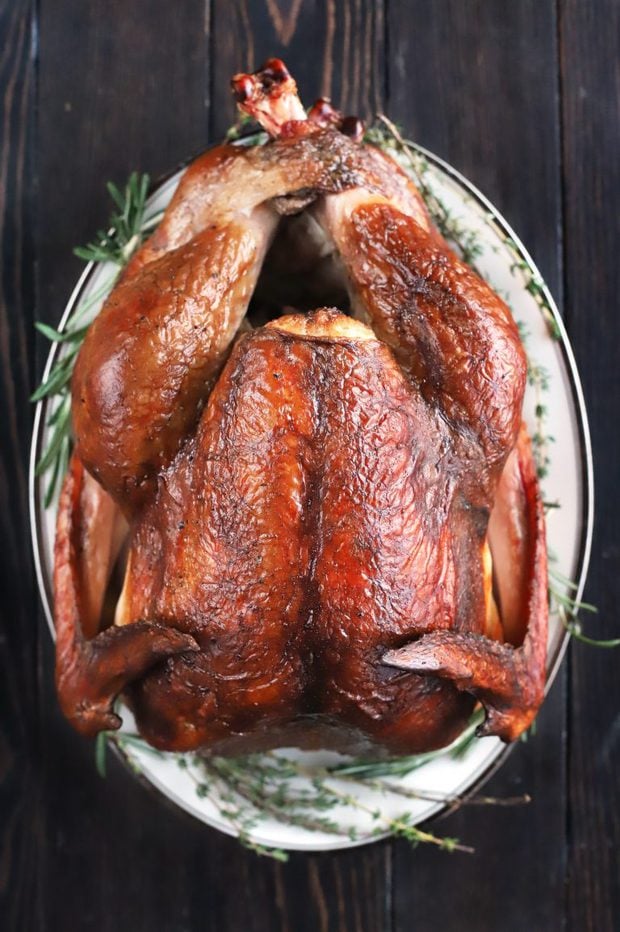 Please note that some of the links below are affiliate links. If you make a purchase through one of these links, I will receive a small commission.
If you need to know how to cook a turkey, this is the way to do it. Every time.
I swear you will get perfect results. The meat is nice and moist (I still hate that word, but I have to use it here…. that's how good this bird is), the skin is crispy and brown, and the whole things gets a subtle infusion of smoky flavor.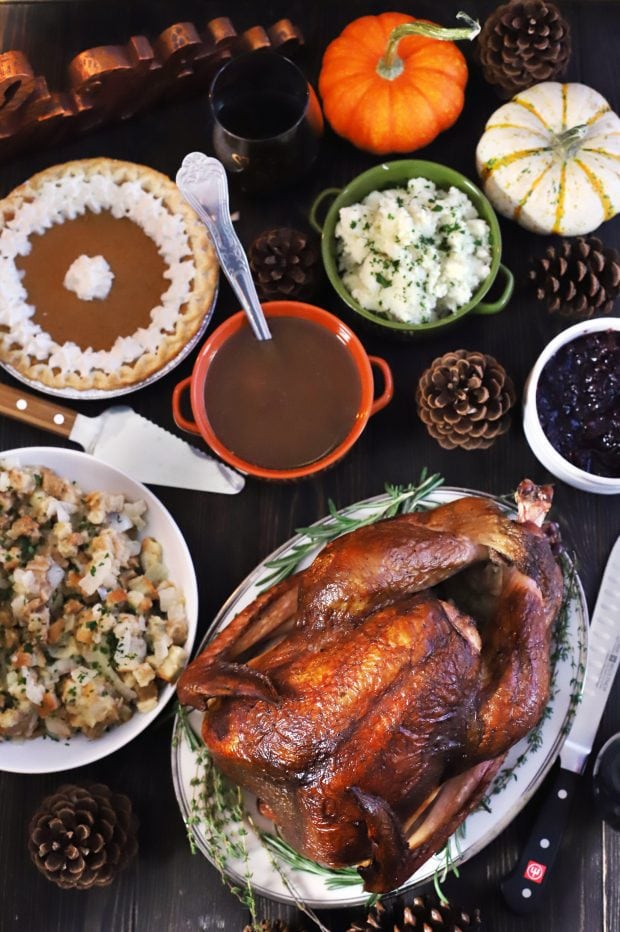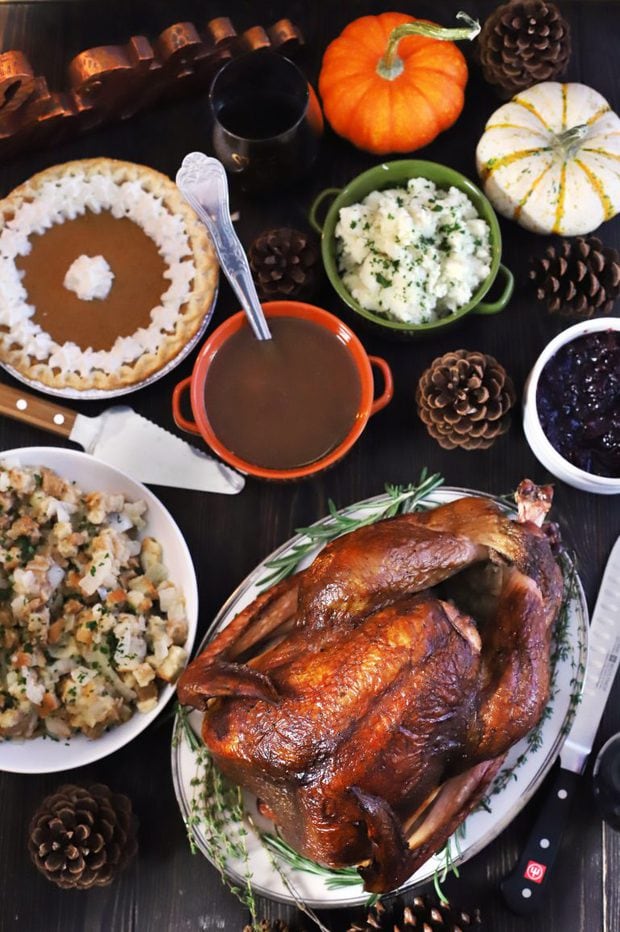 It is so so so soooooooo good.