Chili Coffee Rubbed Steak served with a red wine jus and homemade steak fries is the elegant dinner you need to indulge in this week. The flavorful rub enhances the juicy meat, and with a savory, slightly tangy jus you are going to melt with every bite. Isn't it time you treated yourself and someone you love to a special dinner?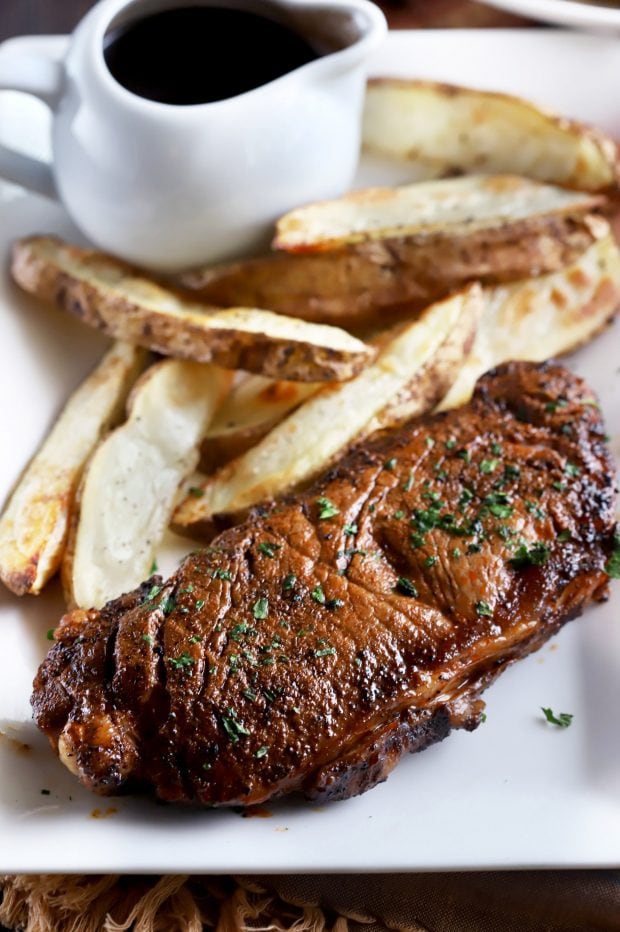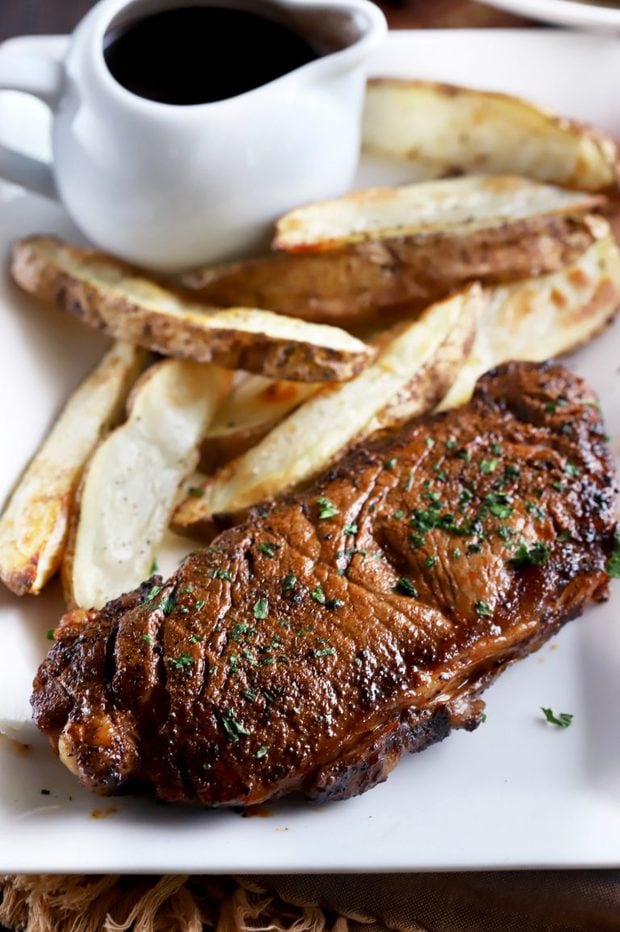 Please note that some of the links below are affiliate links. If you make a purchase through one of these links, I will receive a small commission.
Every year I try to treat myself to a special recipe for my birthday. I like to make a recipe I've been thinking about making, and have really been craving.
This year, I wanted STEAK.
Not just any steak though, I wanted a coffee rubbed, oh-so juicy steak.