Grilled Vegetable Egg Rolls are the perfect summer appetizer to break out the grill for! Hearty charred vegetables and a spice blend fill these golden fried egg rolls, making them a flavorful recipe that's full of texture.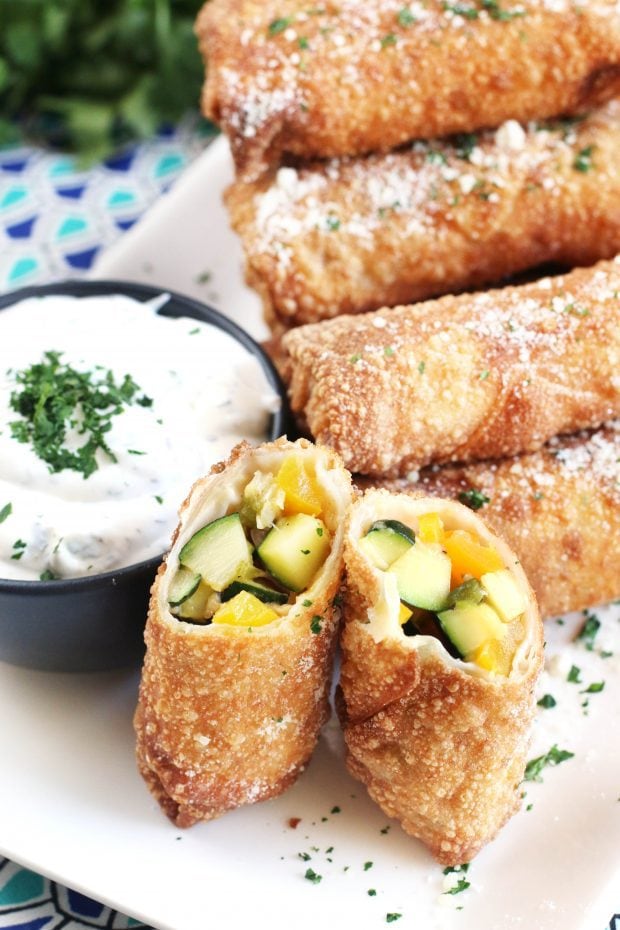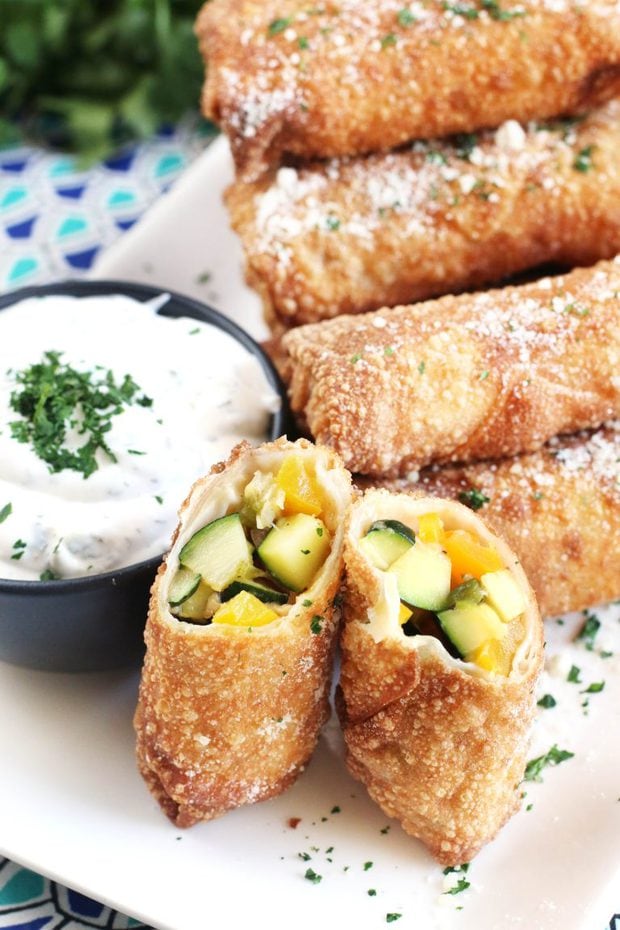 Please note that some of the links below are affiliate links. If you make a purchase through one of these links, I will receive a small commission.
You know what I just realized? This is the first time in a couple of years that I've had a patio of my very own to enjoy.
Every time I sit down to write about something I grill or spending time on the back patio, I keep wondering why I am so obsessed with it.
I find myself popping outside several times a day now just to sit in a lounge chair in the shade and watch the dogs run around while I answer emails or stare at the breeze running through the Aspen trees.