Stuffed Baked Apples With Dates & Granola are like a warm hug. The soft and tart apples are filled with warming spices, dates, granola, and a touch of dark rum, making for a crunchy and chewy delight of a dessert. They are perfect for bringing your loved ones into the kitchen to create special memories this season!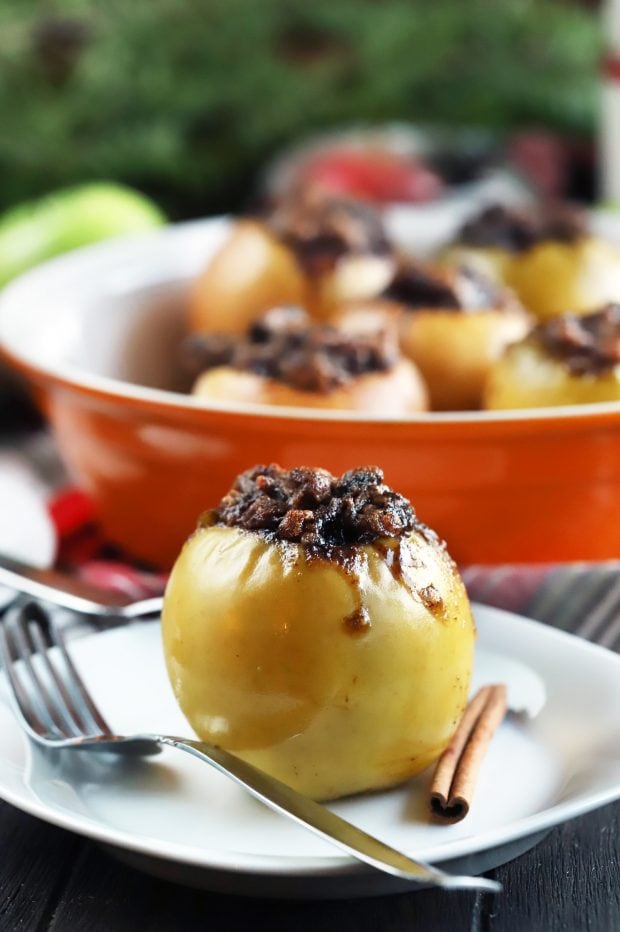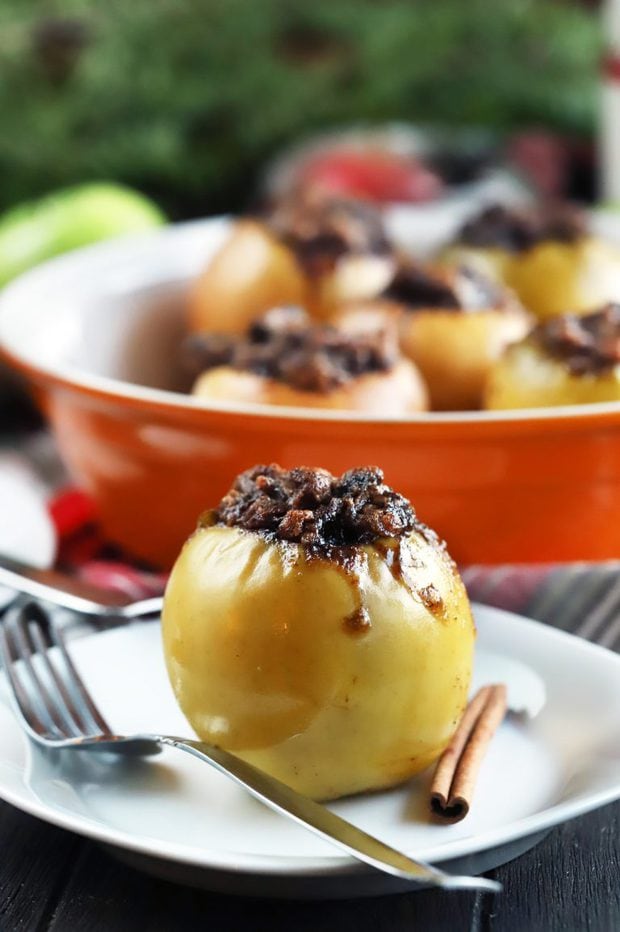 Please note that some of the links below are affiliate links. If you make a purchase through one of these links, I will receive a small commission.
Fair warning, I might be getting a little sappy in this post, but bear with me.
One of the things I love most about my husband is how passionate he is about Cake 'n Knife. He is always curious to know what I'm working on. He constantly wants to watch and help me cook/bake. He's told me several times that he loves seeing me bring recipes to life right here on the blog.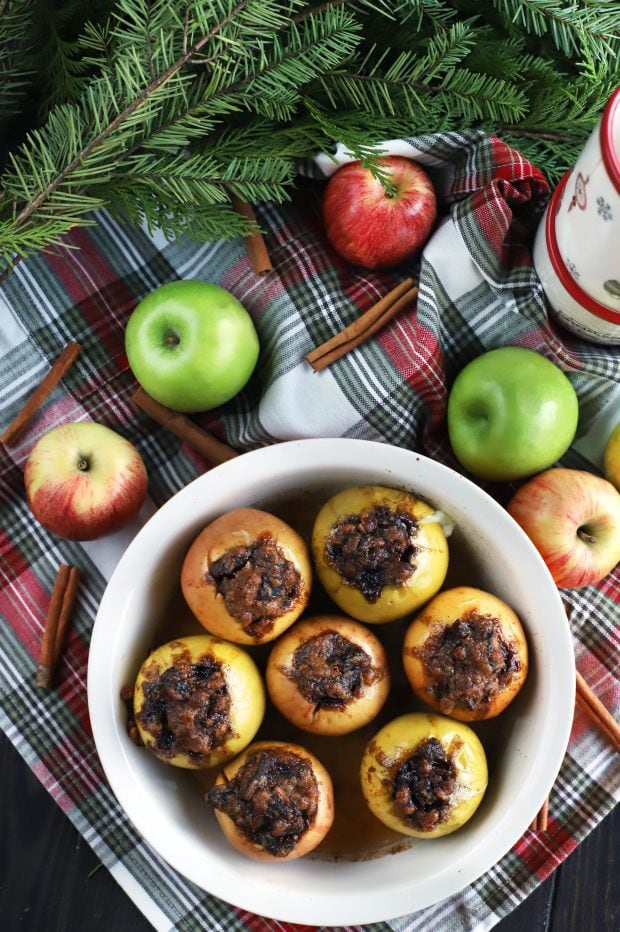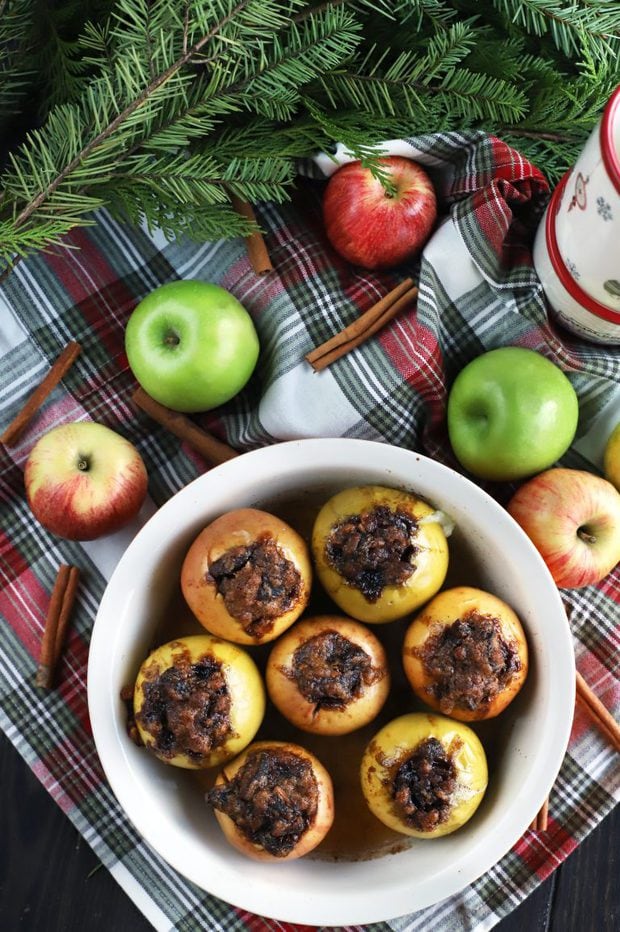 He is so supportive, so when he suggested that he sponsor one of the 12 Days of Jolly Giveaways, I jumped at the chance.