A Serrano Cilantro Gin and Tonic is a spicy flavor explosion of boozy perfection. The delicious heat of the serrano pepper with herbaceous cilantro and floral gin come together in this highball glass to make a wonderfully balanced drink that will be the star of your next cocktail party!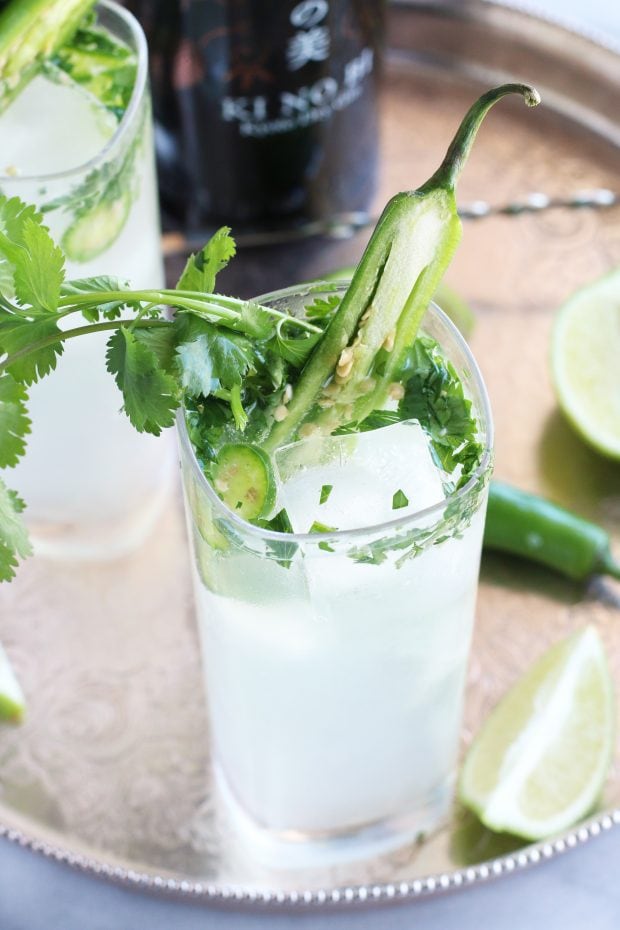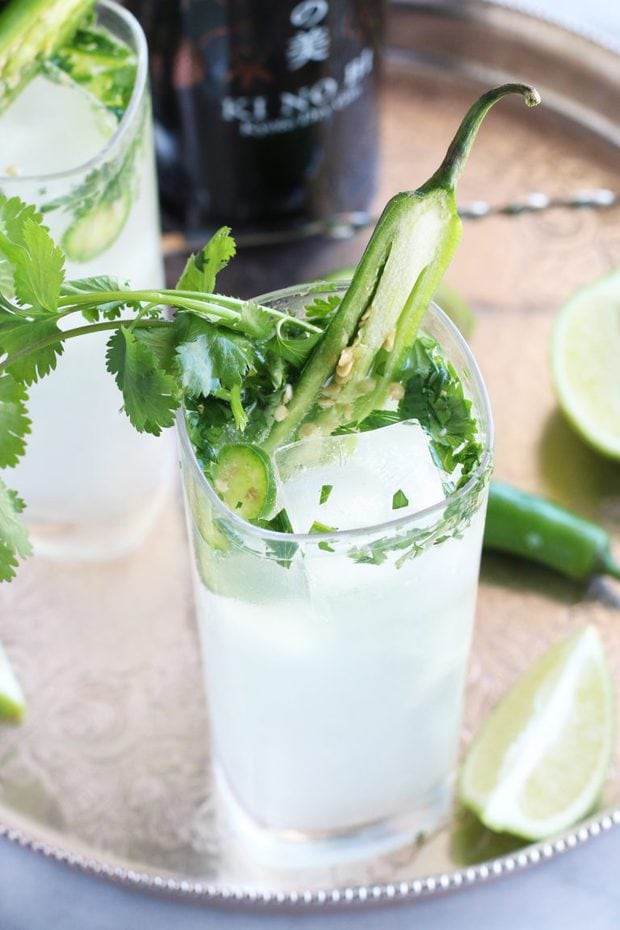 Please note that some of the links below are affiliate links. If you make a purchase through one of these links, I will receive a small commission.
Cinco de Mayo is coming up fast, and as it's one of my favorite days to make all the Mexican-inspired food and drinks, I thought it was high time I made a version of one of my favorite cocktails with a spicy twist.
When I went to Dublin a handful of years ago, I was inspired to make ALL the gin and tonics after having a cilantro gin and tonic. I came back immediately and made my own version of a Cilantro Lime Gin & Tonic to indulge in – long story short I've been addicted ever since.
Now I know there are some of you out there who think cilantro tastes like soap. If you are reading this you should probably stop now, unless you want to hear all about my ode to cilantro. It might make you puke. 😉