Homemade Strawberry Rhubarb Simple Syrup is the best way to take advantage of rhubarb season, and help it last even longer! Strawberries and rhubarb naturally complement each other in this easy-to-make recipe for a simple syrup that can be used in a variety of ways. From cocktails to spritzers, lemonades to homemade sodas, you'll be surprised how many ways you can enjoy this flavorful liquid!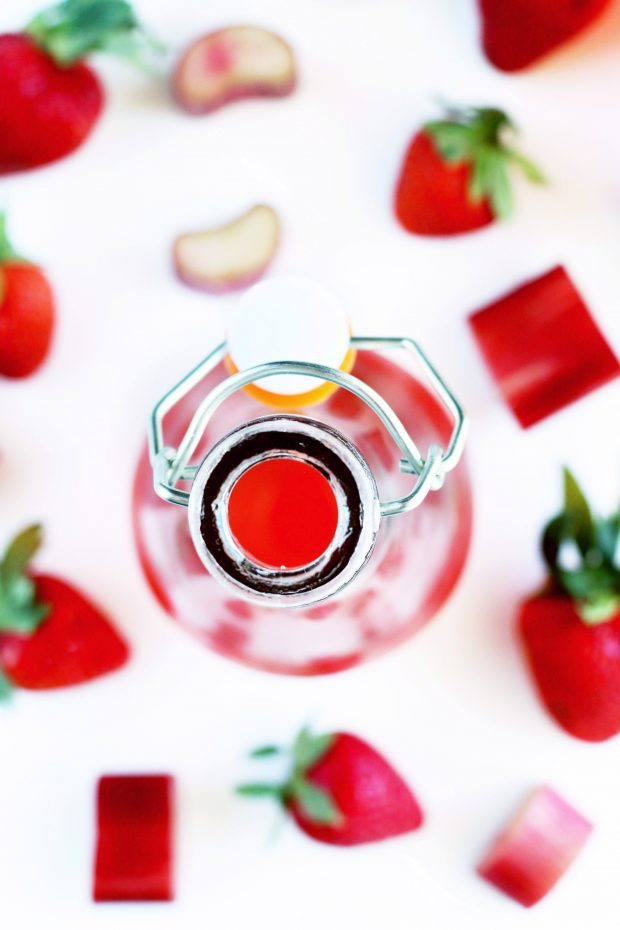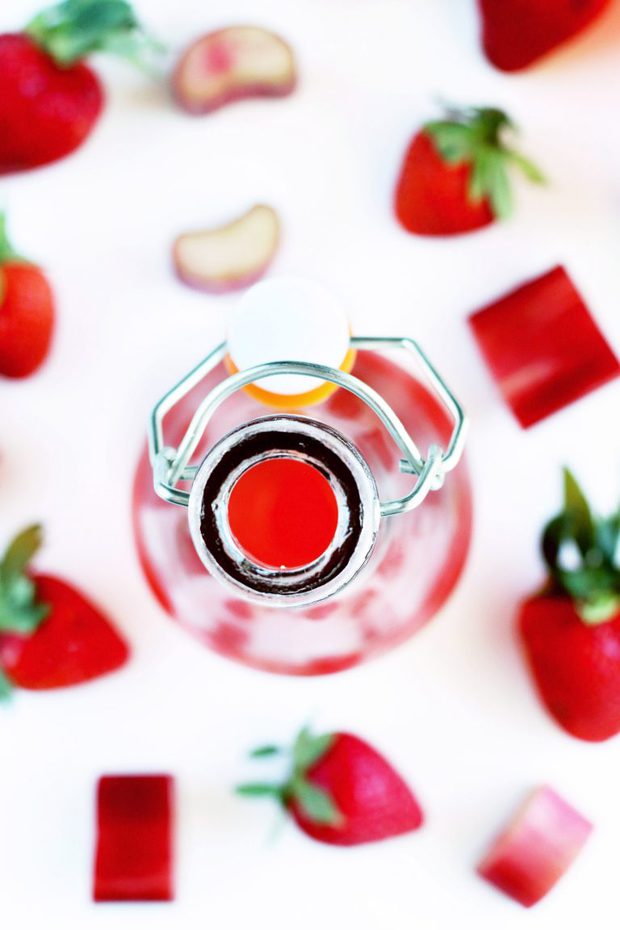 Please note that some of the links below are affiliate links. If you make a purchase through one of these links, I will receive a small commission.
For me, the most powerful ingredient when it comes to cocktails is a homemade simple syrup.
I've used simple syrup in a ton of different cocktails as you may have seen before, but I just realized that I've never dedicated a post to a homemade simple syrup!
So, I'm hear to chat with you about the best way to celebrate rhubarb season and to keep that rhubarb goodness going strong all summer long.