Red White And Blue Brunch Punch is a new patriotic cocktail favorite for you and the gang. Who says July 4th celebrations can't start in the morning, am I right? Bubbly prosecco and vodka are combined with fresh fruit juices and berries, making this cocktail recipe an easy punch recipe for Independence Day!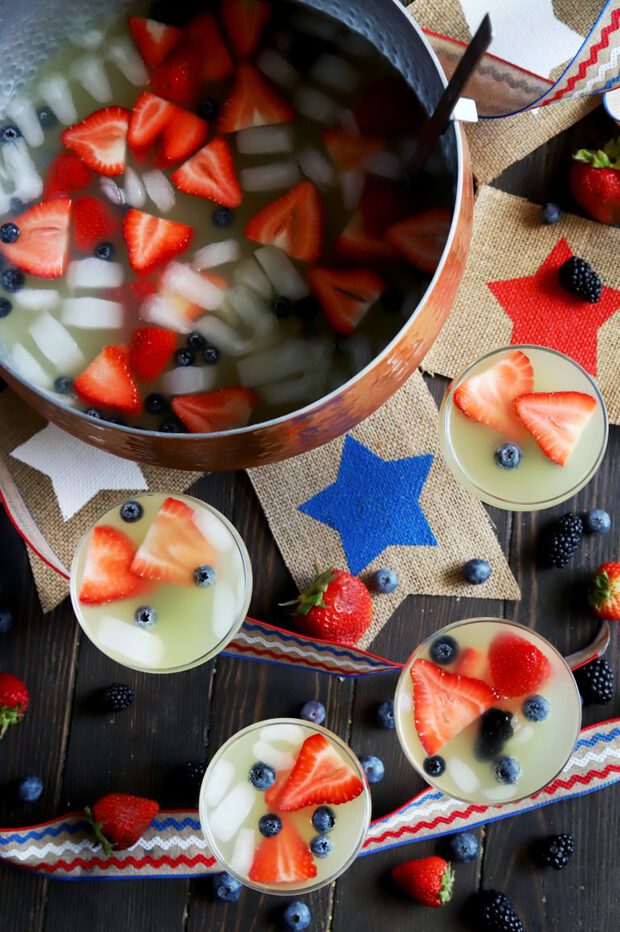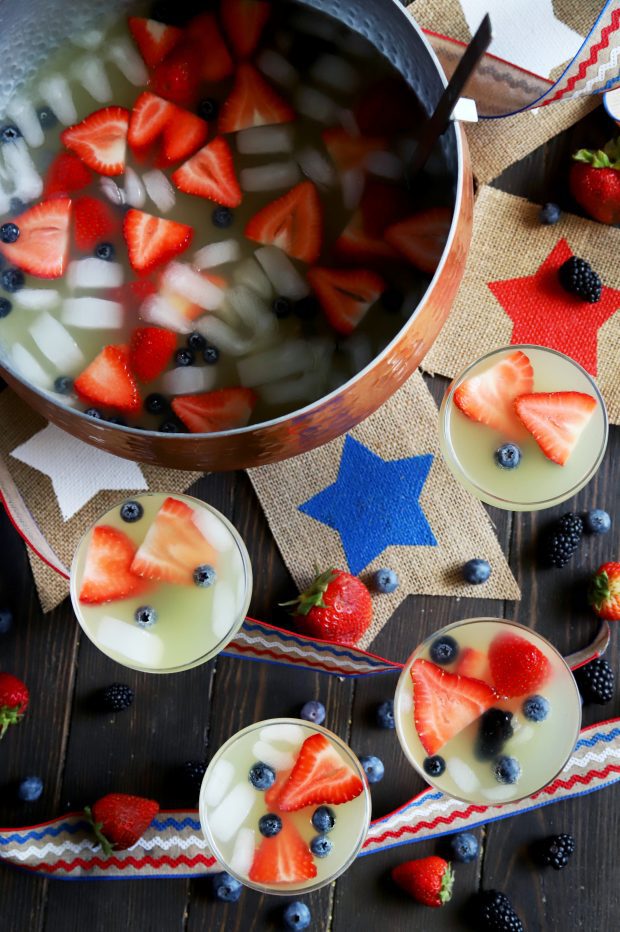 I honestly feel kind of weird posting right now… A little while ago, I made this killer recipe, before I left for Chicago last week. And I really want to share it with you all.
On the other hand, if you happened to catch on Instagram, I am currently struggling with the loss of my (fur) baby girl Kya.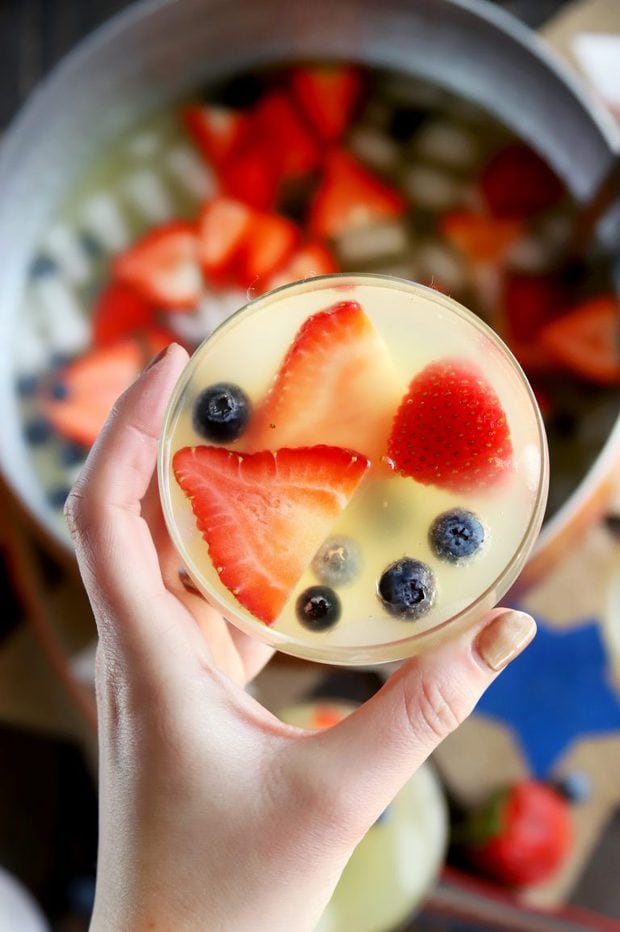 There's a lot of things going on behind the scenes over here and all I can say is that… I am struggling. Big time.
I have found that I need to be in my own little hole this week, but I am trying to do little things here and there that bring me joy.