Chipotle Coffee Crusted Rack of Lamb is a smoky, savory stunner of an entree that's doused in an easy red wine sauce. The crust locks in all the juiciness of the meat, and you'll be shocked just how easy it is to create. It makes for an amazing Spring dinner, especially for Easter!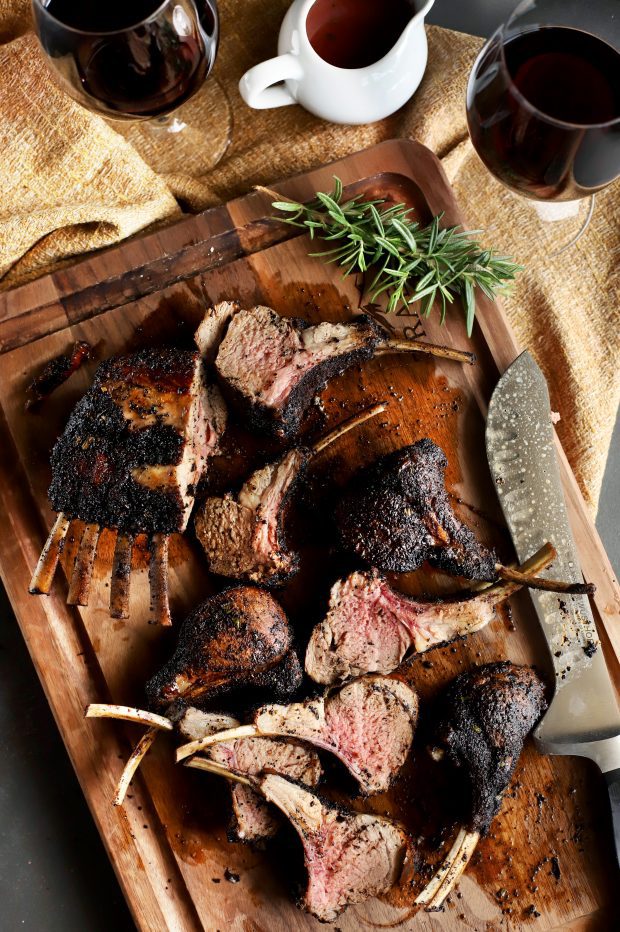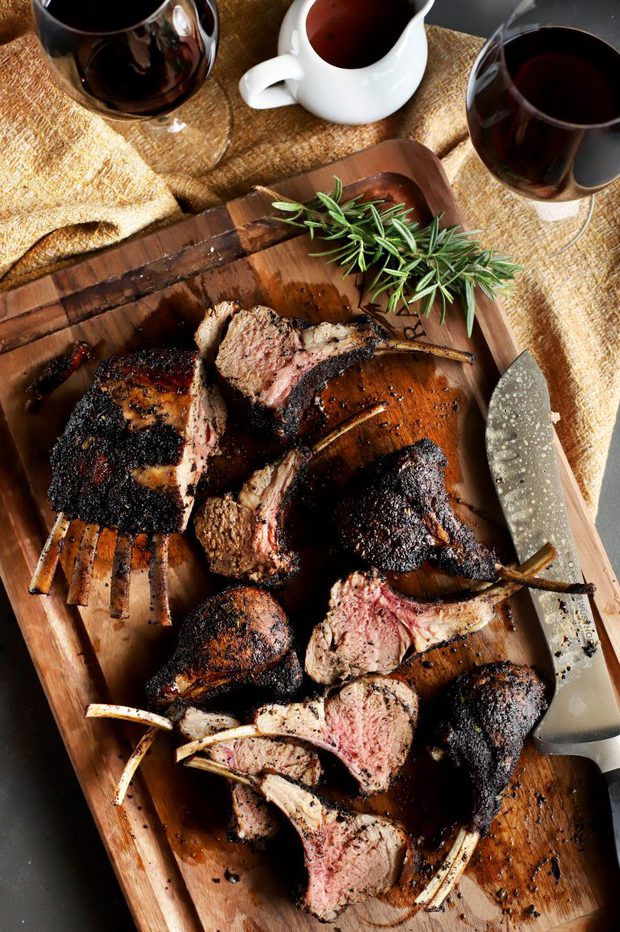 Please note that some of the links below are affiliate links. If purchases are made via these links, I will receive a small commission.
Rack of lamb is an indulgence that I love to give into at least once a year, if not twice.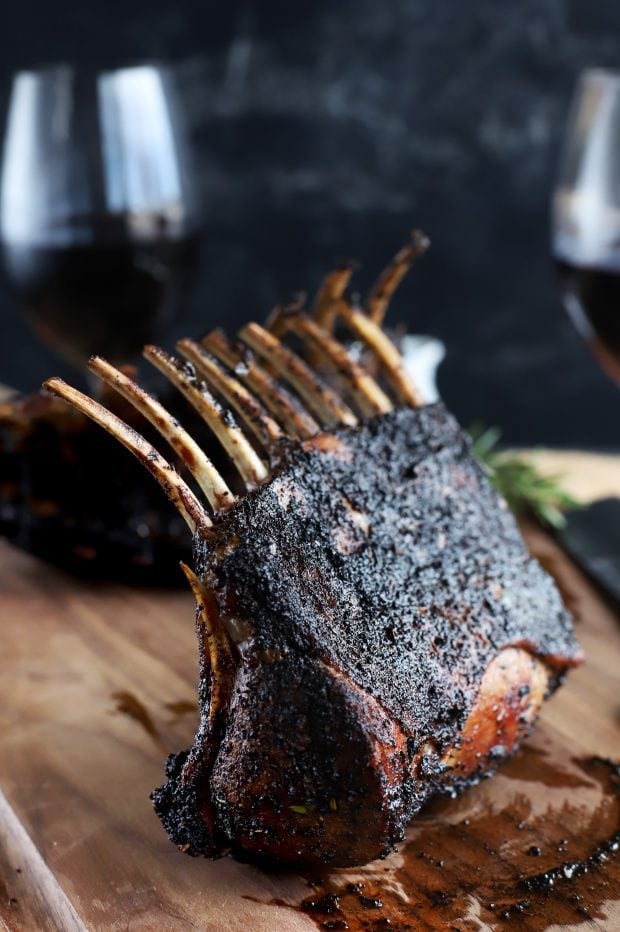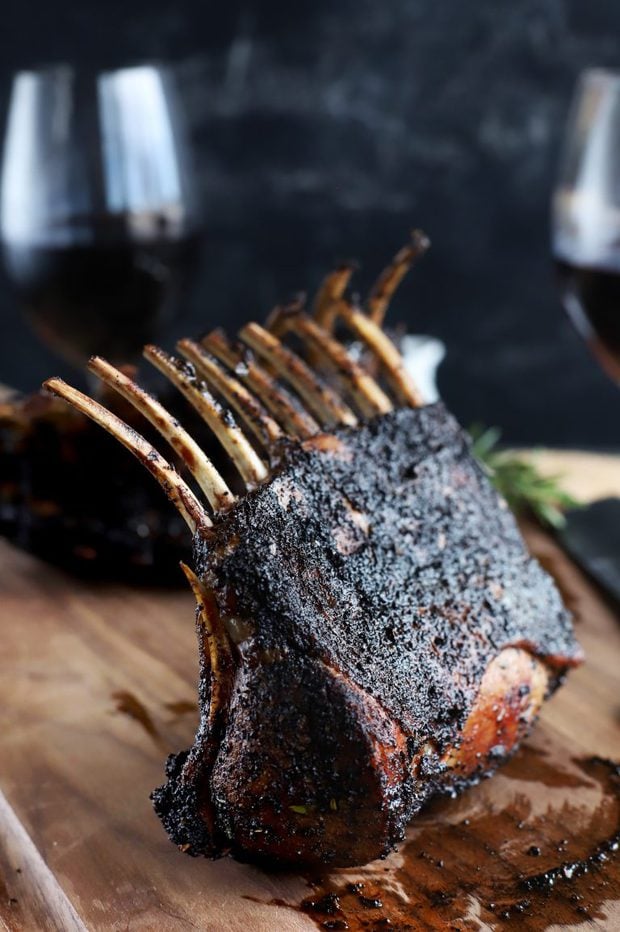 I remember the first time I made rack of lamb was years ago when my blog was just a wee nugget of an idea.
There was a lot of Iron Chef America episodes going on in the background of my work-from-home days at that time. I kept seeing hearing about rack of lamb this and rack of lamb that.
Obviously, I felt the need to accept the challenge the universe was giving me and make it for myself. I threw together a simple savory herb crust with what I had in the kitchen. WOWZA, it was pure perfection.