A Spiced Plum Smash Cocktail is a smart cocktail with a bubbly finish that'll tickle your tastebuds with fall flavor. The simple homemade spiced syrup brings the vodka and prosecco combination to all new heights. It'll be your new favorite seasonal cocktail!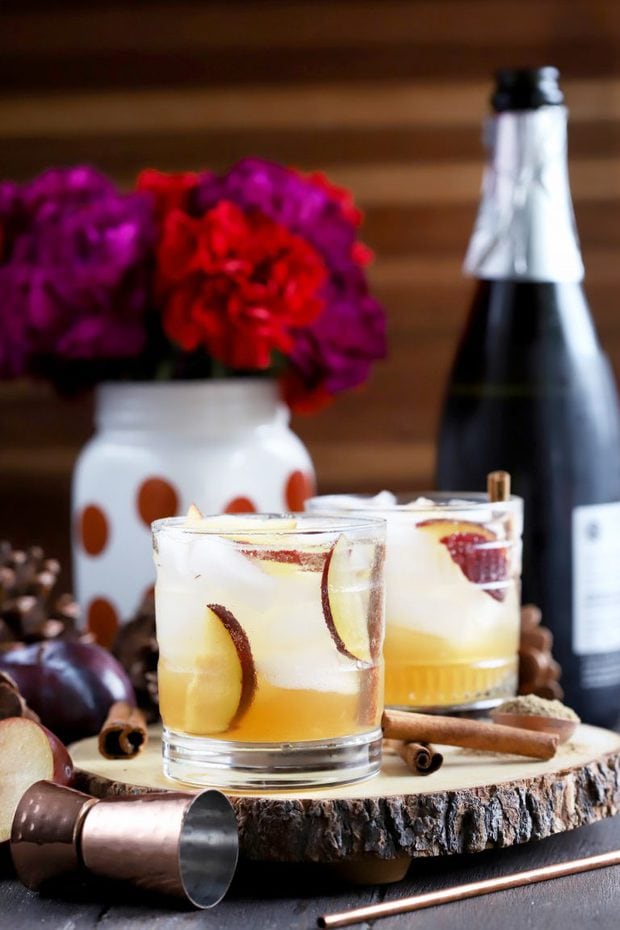 Please note that some of the links below are affiliate links. If you make a purchase through one of these links, I will receive a small commission.
I am all about prosecco right now.
Really, I am all about sparkling wine right now.
GIVE ME ALL THE BUBBLES!
The bubbly light wine is exactly what I need to uplift my spirits at the end of the day. Especially when I am soaking in the bathtub catching up on the latest episode of Peaky Blinders (seriously such a good freaking show).