Miso Glazed Sriracha Burgers with Asian Cucumber Pickles are my twist on a thick and juicy sandwich of beefy goodness. The grilled patties are spicy and savory, with a rich miso glaze that brings out the savory flavors in the meat. Time to fire up the grill!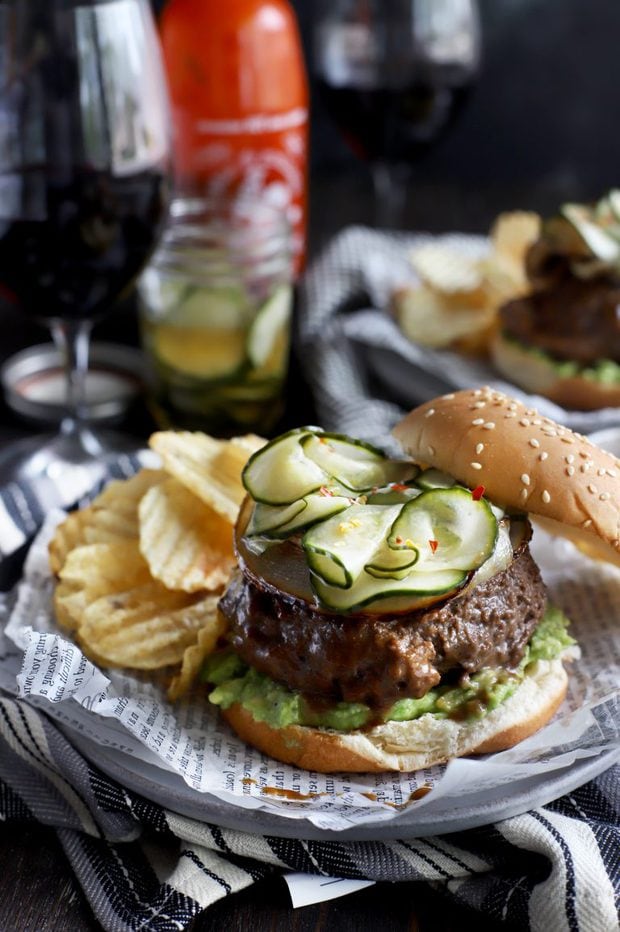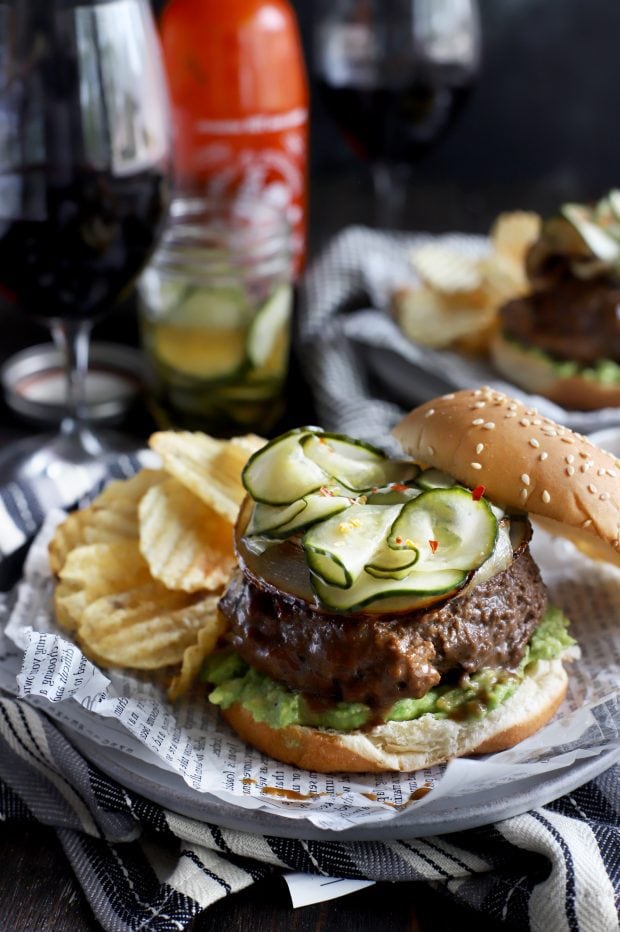 If you don't have any plans for your Memorial Day menu, you do now.
Can I just tell you, I freaking love these sriracha burgers. There's something about a savory and hearty burger that is simply irresistible, isn't there?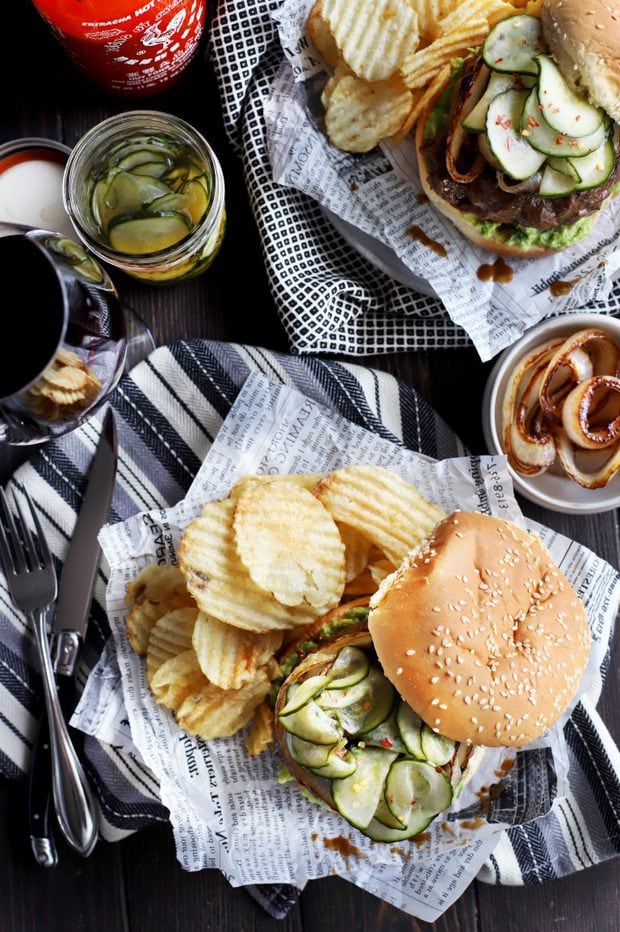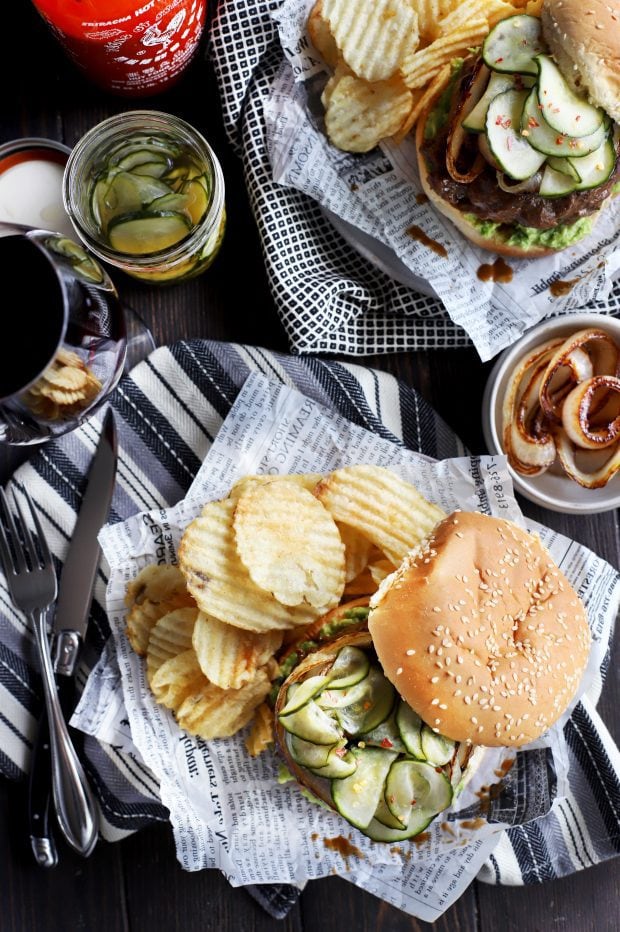 The juicy beef sandwiched between two toasted bun halves and topped with a variety of toppings make for the base of so many recipe possibilities!
This recipe is one that will totally change your world.