A Cherry Blueberry Mojito is just the red, white, and blue cocktail you need to bust out to celebrate July 4th this year! Featuring an easy homemade cherry simple syrup and fresh blueberries, this minty fresh drink will quench your thirst and get everyone into the mood to celebrate. It's a fantastic drink to take advantage of those ripe cherries and blueberries!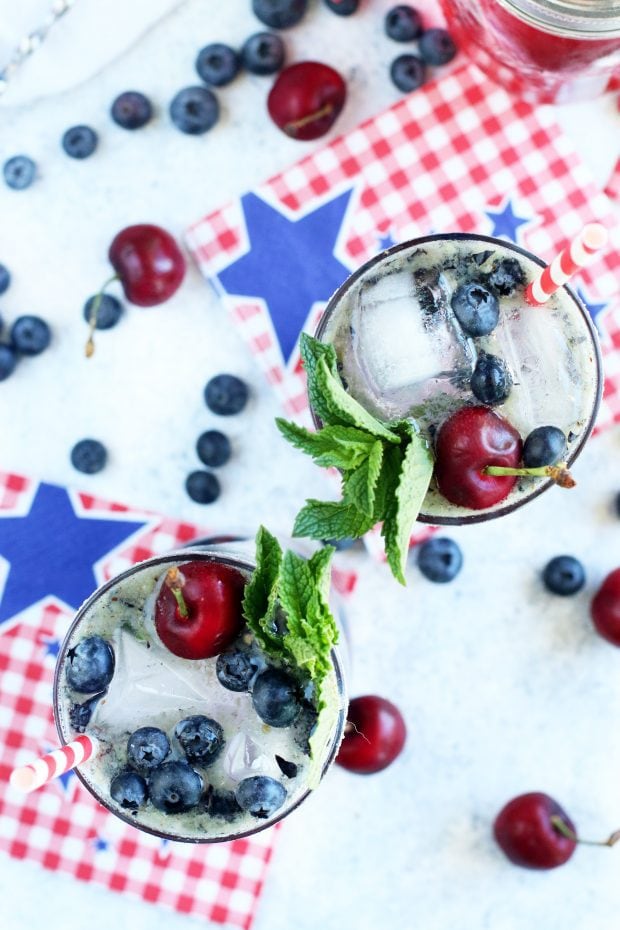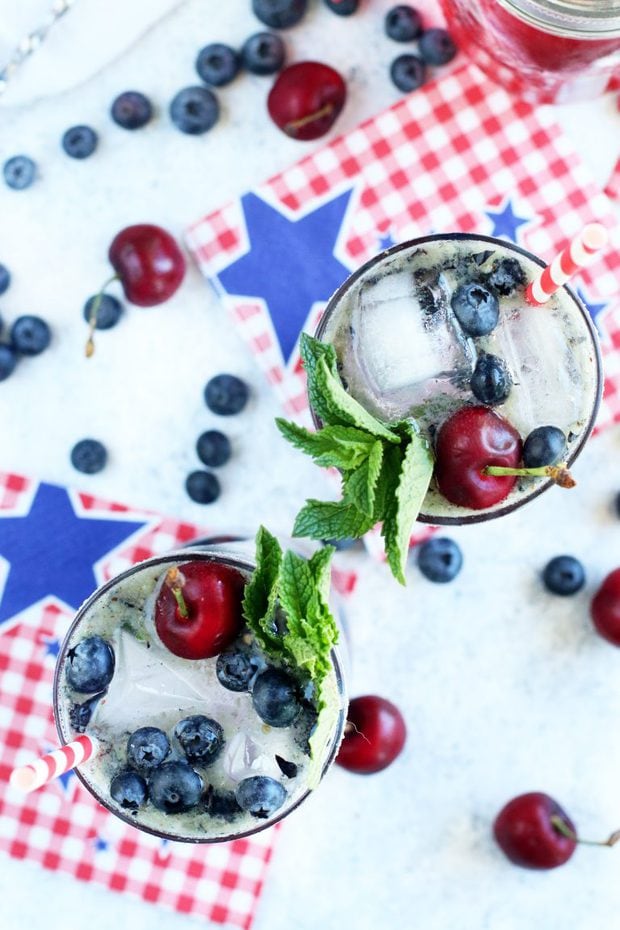 Please note that some of the links below are affiliate links. If you make a purchase through one of these links, I will receive a small commission.
It's about that time of year…
The sun is out in full force, the grills are firing up, and the red, white and blue recipes are about to pour all. over. us.
Now I am normally not one to go to the red, white, and blue themed recipes, but this year, I got inspired when I tried this cherry blueberry cocktail while I was out and about in Denver.