A Roasted Peach Gin Fizz is a slightly sweet, tart, and bubbly sipper that's ideal for late summer. The floral notes of the gin mixed with the ripe, sweet peaches explode over your taste buds in the most refreshing way. It's time to end the summer on a high note!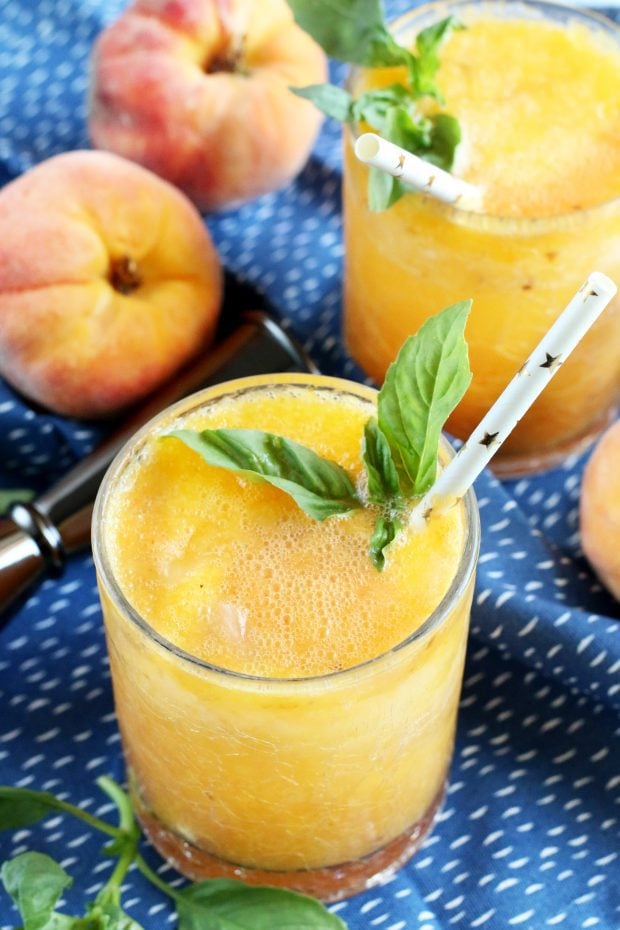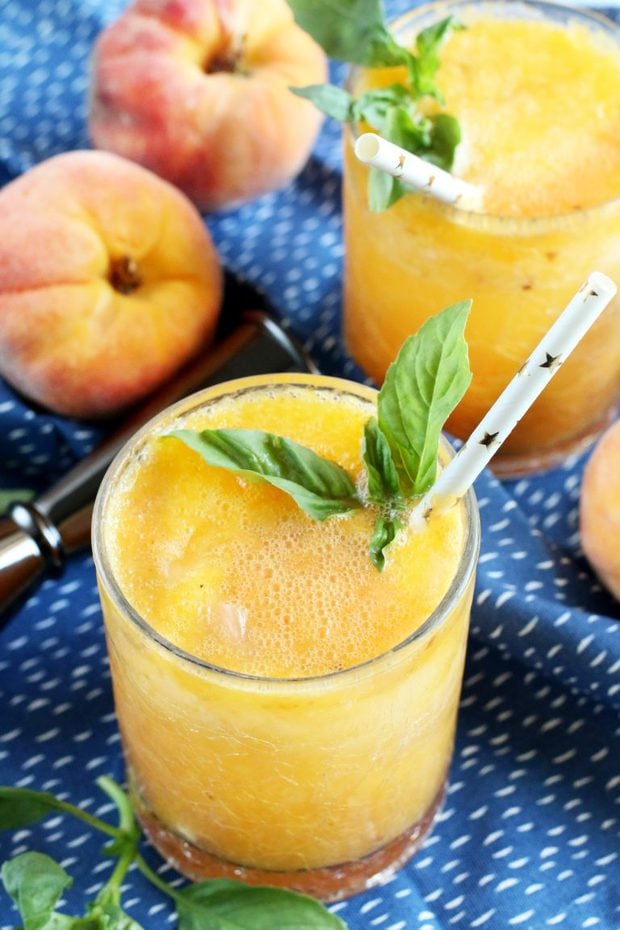 Please note that some of the links below are affiliate links. If you make a purchase through one of these links, I will receive a small commission.
The final days of summer are upon us and you already know where I'm going with that…
It's all about the PEACHES.
This cocktail was actually made with the last of the Palisade peaches I brought back from Fruita. I can't believe they are all gone…