Cajun Poutine is my take on the classic recipe, with an oh-so spicy cajun twist. Topped with shredded chicken, andouille sausage, and a cajun gravy, this pile of deliciousness is simply irresistible. It has just the right kick to light up everyone's taste buds!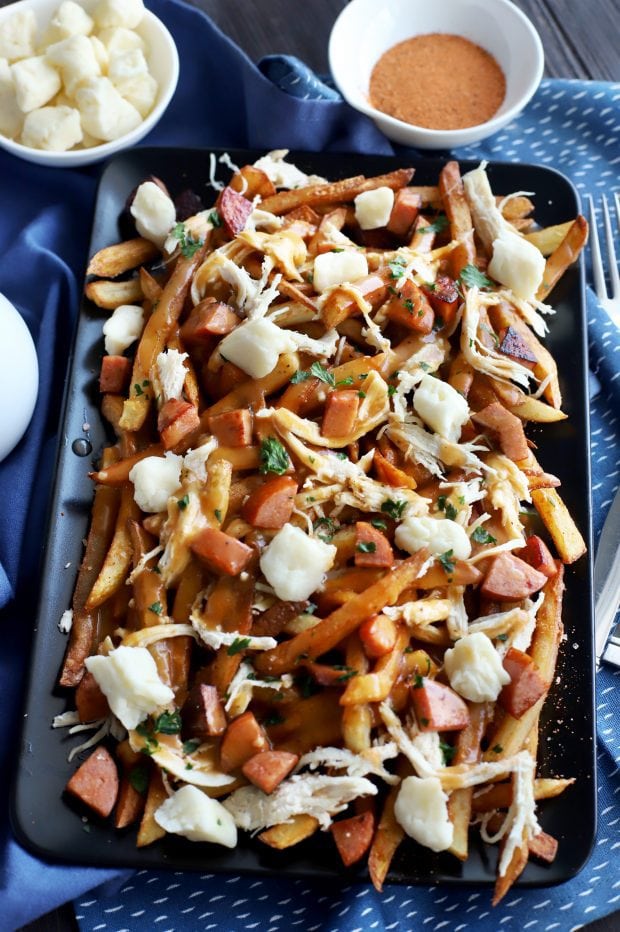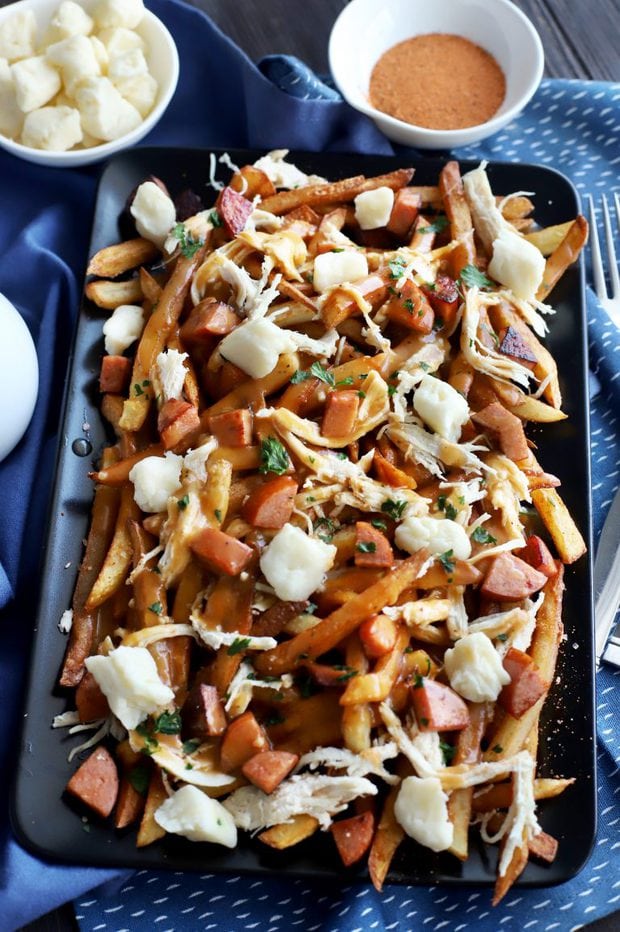 Please note that some of the links below are affiliate links. If you make a purchase through one of these links, I will receive a small commission.
I'M BACK WITH MORE POUTINE, PEOPLE.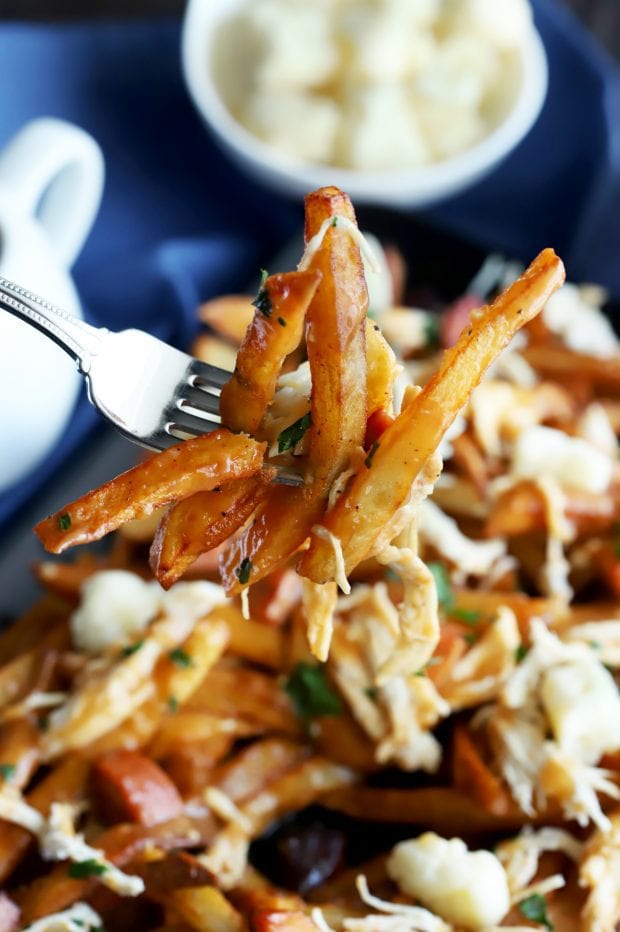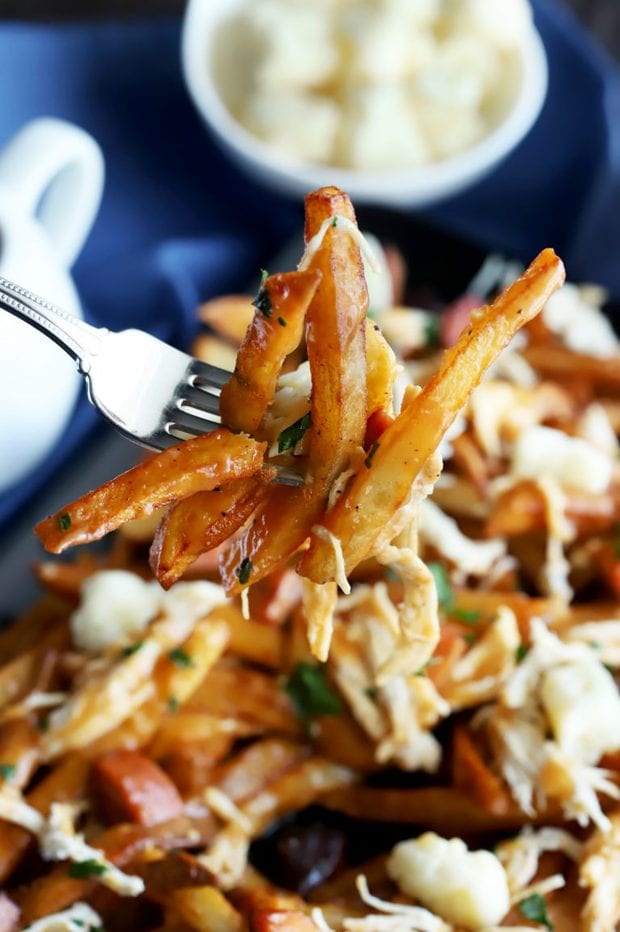 *excuse me while I do my little happy dance here*
Poutine is still one of my favorite things to eat. If I could chow down on it every day, I totally would, and I would not be made about all the weight I would gain by doing so.