Leftover Thanksgiving Enchiladas take your leftover turkey to a whole new level of flavor. The unique combination of turkey, sweet potato, black beans, and cranberries makes for a savory and tangy filling for the spicy dish. It's the best way to keep Thanksgiving going throughout the weekend!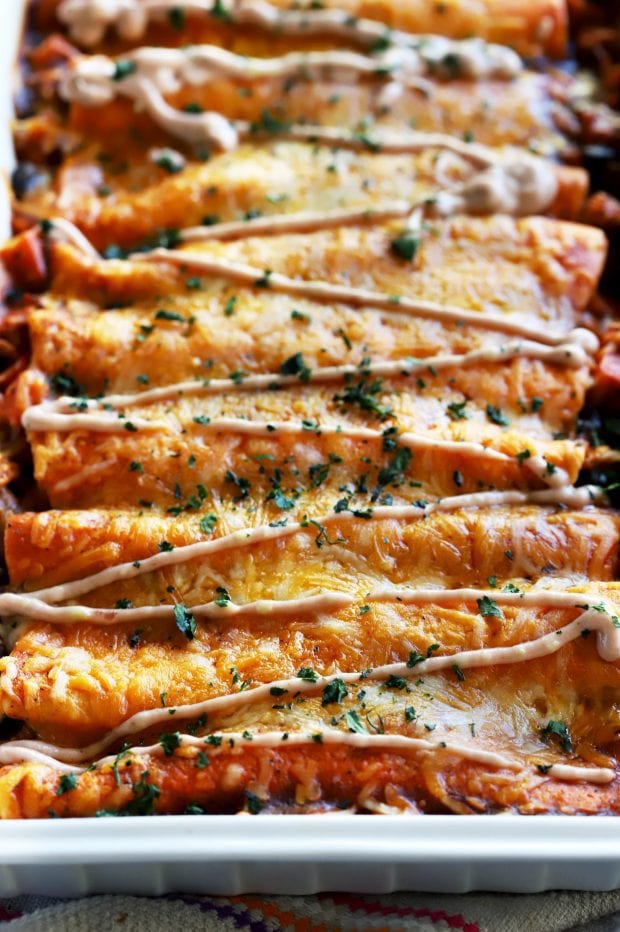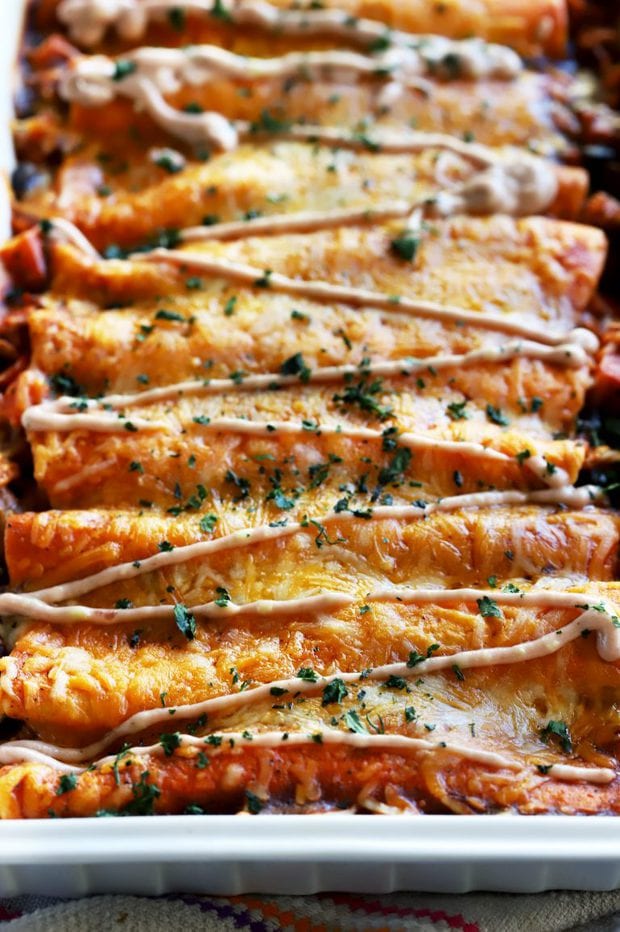 Please note that some of the links below are affiliate links. If you make a purchase through one of these links, I will receive a small commission.
I'm back at it again with the Thanksgiving leftovers recipes!
As you all know, I love getting down on some Thanksgiving leftovers. For some reason, on the actual turkey day, I don't eat as much as most people. After a day of cooking and grazing as I cook, I somehow end up not as hungry as I want to be when the big dinner rolls around.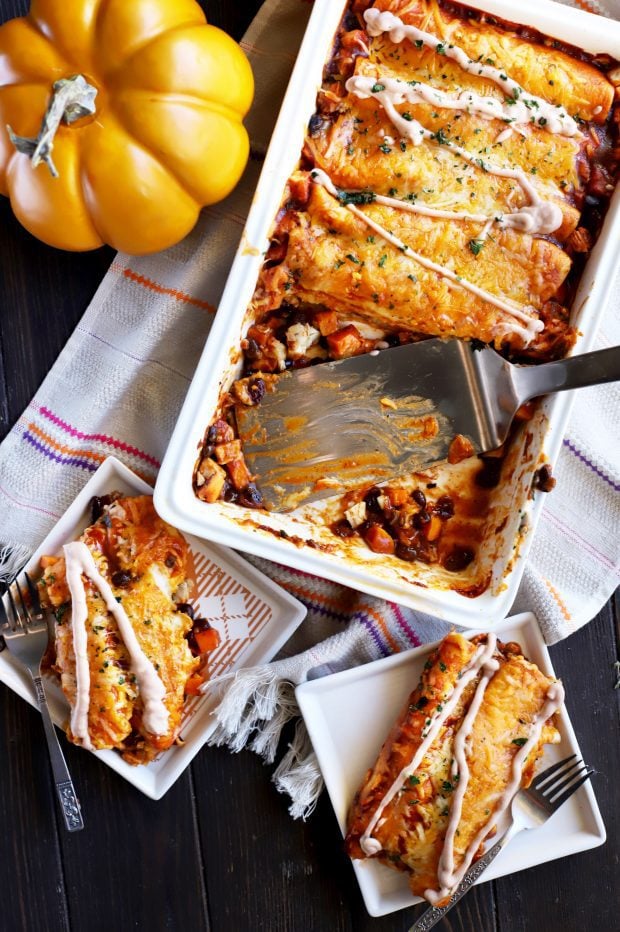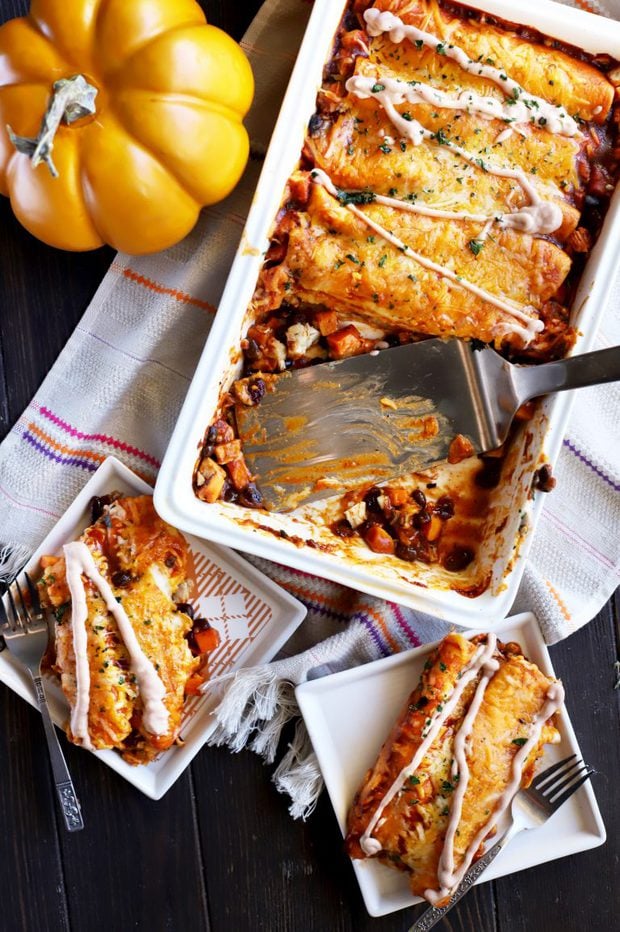 I don't end up gorging myself on the meal and instead, I spend Black Friday eating to my heart's content as I set up the Christmas tree, per my usual tradition.