Everything Avocado Turkey Bagel Sandwich are the loaded lunch that you have been dreaming of this week. Flavorful everything bagels are piled high with meat, avocado, roasted tomatoes, and a chipotle cream cheese that brings the creamy spice. It's my new bae(gal).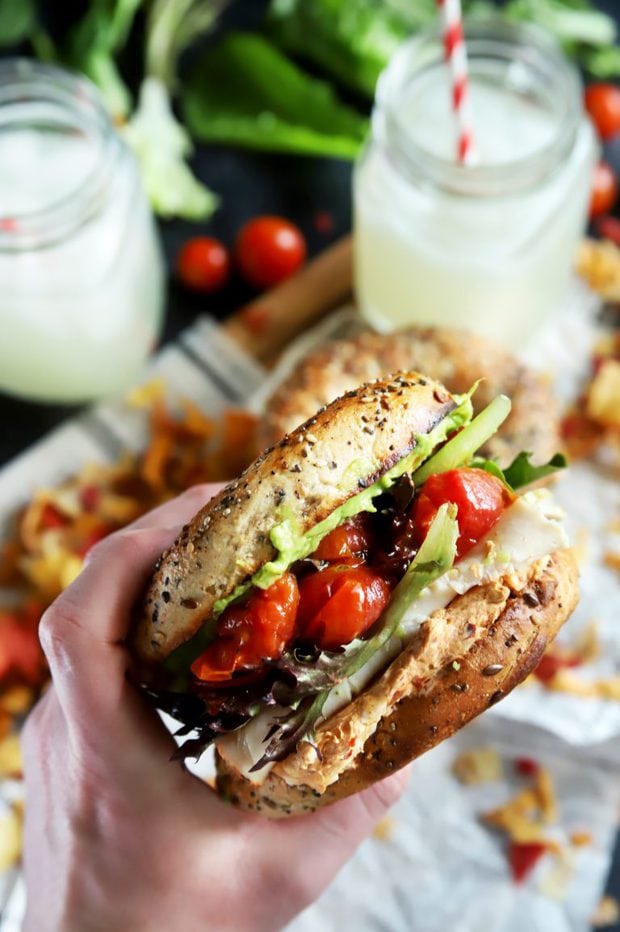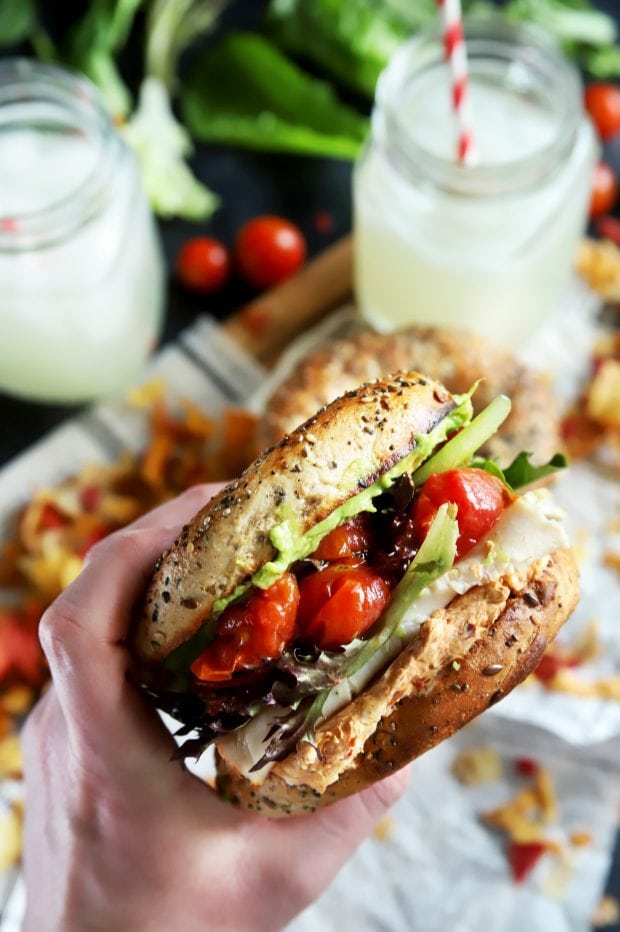 I followed my heart and it led me to the fridge.
Ok, well I suppose it was technically my stomach…
It just so happened to be on a day when I was STARVING and there was literally nothing leftover in the refrigerator…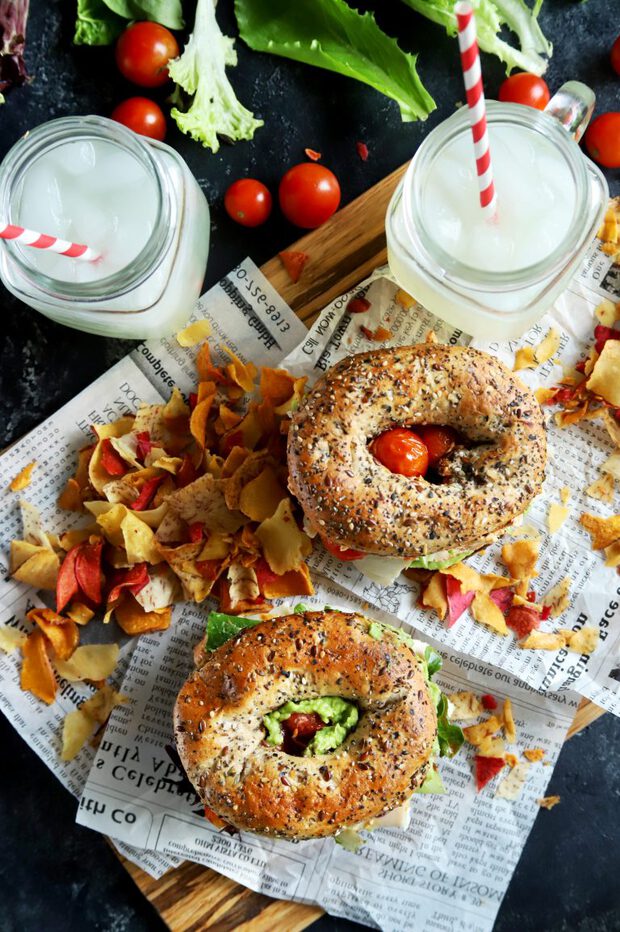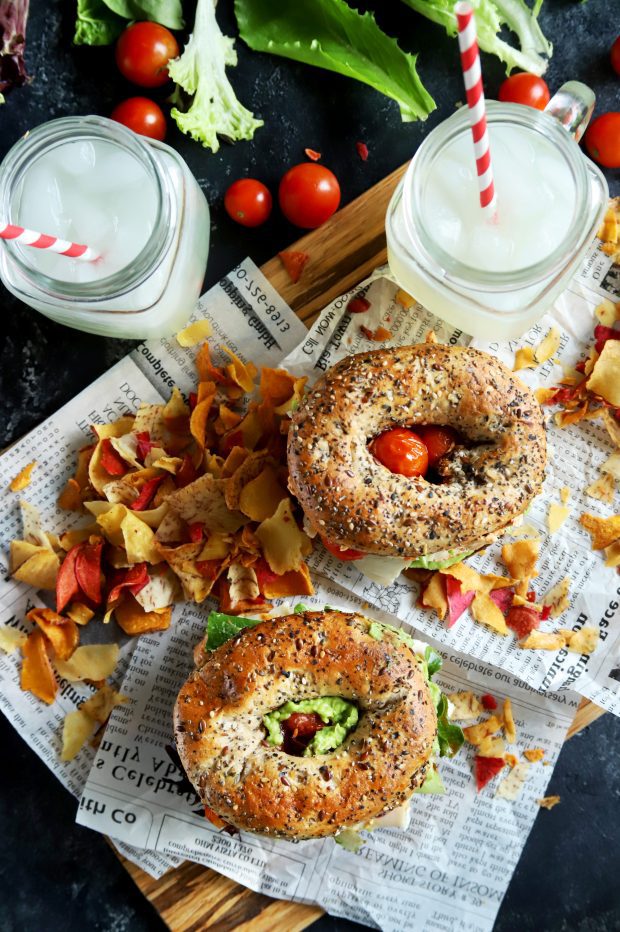 The problem with being a food blogger is that you get so used to having food ready to be reheated in the snap of a finger, you forget how to handle yourself when you run out of ready-made food.