Very Cherry Amaretto Sour
Please note this post contains affiliate links.
Very Cherry Amaretto Sour is a summery twist on the classic cocktail that's great for backyard BBQs and picnics. It's exactly what you need to balance out all those grilled meats!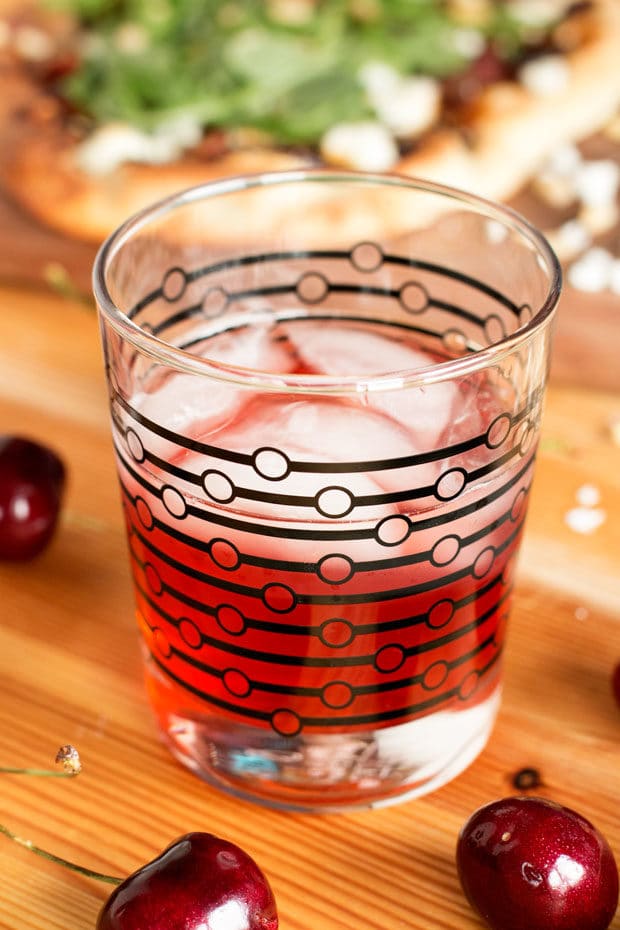 Hey you guys… I'm back with the other half of my picnic collaboration!
I mean, you can't have a picnic without a cocktail, right? With all that food and sunshine, you need a smart cocktail to balance all those lovely flavors out.
You really can't have a good day without a cocktail… But I digress.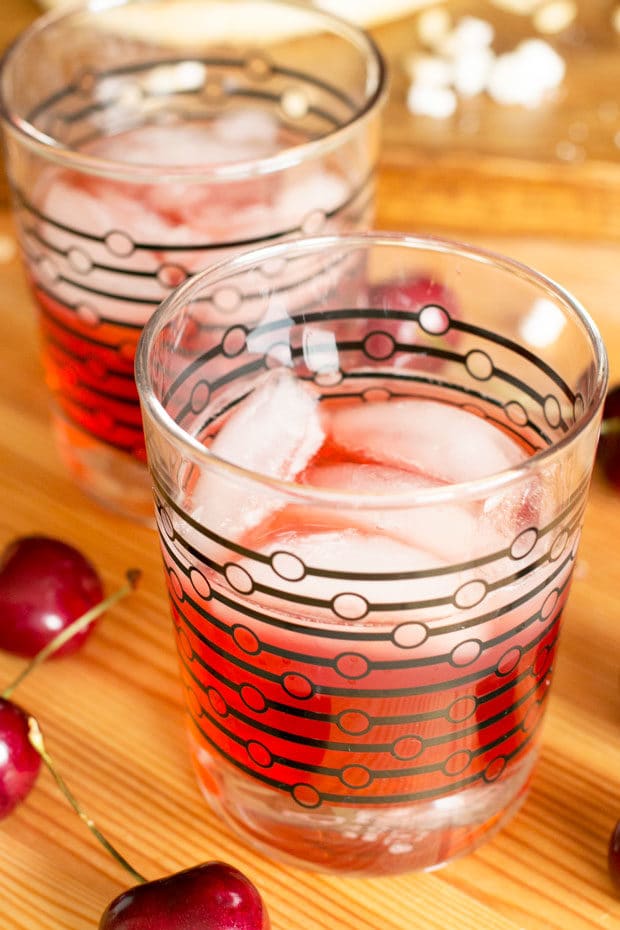 You know that refreshing feeling when you get out of your normal routine and get all inspired again?
That's exactly what this collaboration with Stephanie over at Sustaining the Powers did with me. And it was such a saving grace!
There's something about being in someone else's kitchen, without the normal stressors (ahem, no air conditioning being one…), and cooking with someone else.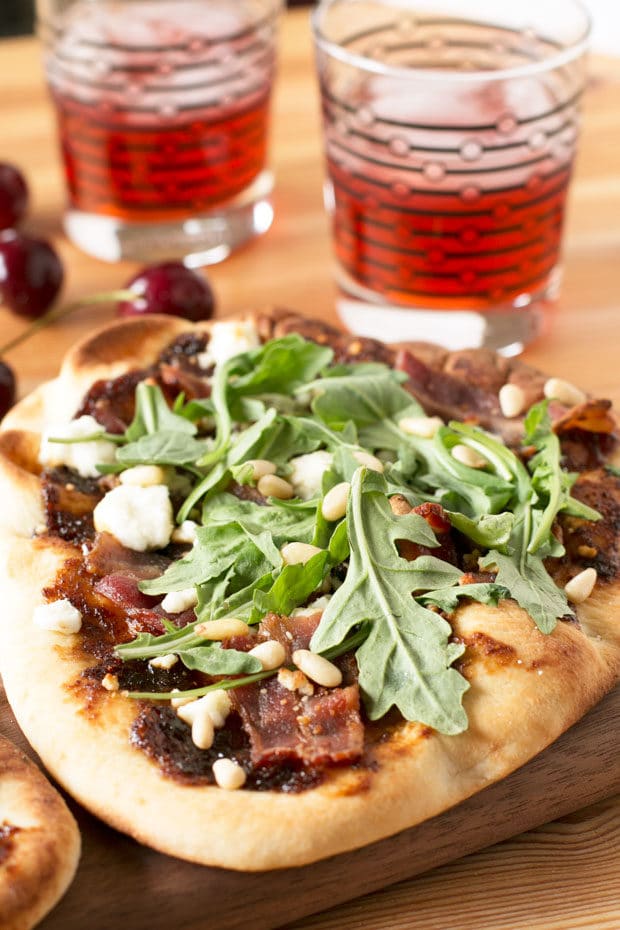 Even making a cocktail becomes an exciting task once again!
Especially when paired with this Fig & Pig Flatbread she busted out… I'll be sharing that link on social so keep up on Facebook, Twitter and Pinterest to catch it, because it's BOMB.
Just like this very cherry amaretto sour. Who doesn't love cherry things when it comes to a picnic?!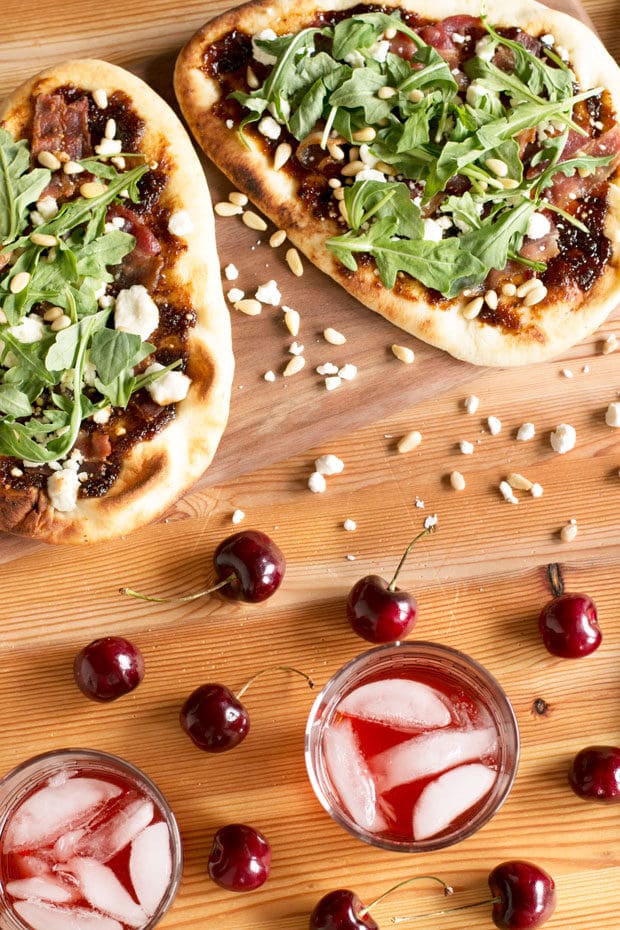 I don't know if you've ever had a traditional amaretto sour, so if you haven't let this be your intro. Amaretto is a liquor that I love to drink on the rocks, but when you put it in a sour it is taken to an entirely new level.
I love the sweet and sour flavor in the classic cocktail, but a splash of grenadine gives you a little more of a summery pop that goes well with any meats (especially bacon, just sayin'). The cherry flavor smooths out the sour flavor, so you get just the right balance. It's just the summery cocktail that is ideal for picnic!
You can easily throw it in a thermos after doubling (or quadrupling, because #letsbereal) the batch and serve it up at your next picnic.
Don't forget to add a Nutella Cherry Tart to the cooler and you will have a cherry celebration on your hands! It's one of my favorite desserts, plus it doubles up the cherry flavor. Talk about summer perfection!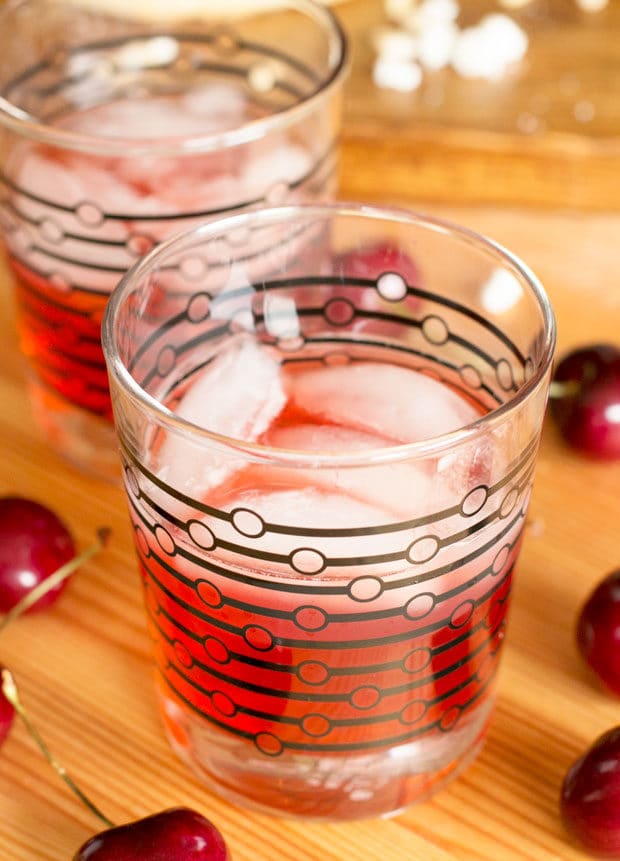 And no, I don't care how food nerdy that sounds. I am a food nerd, and SO proud of it.
Seriously you guys, I don't think I could put together a better picnic ever again.
This Recipe's Must Haves
For this cocktail recipe, you only need a few simple tools. First you need a cocktail shaker like this Boston cocktail shaker that I love to use.
You will also need a cocktail strainer to strain the cocktail before adding it to double old fashioned glasses.
If you want to take the cocktail with you, just make sure you have a good thermos that will keep the cocktail cold. I like to chill the cocktail without ice in the refrigerator before I add it to a thermos. No need for ice!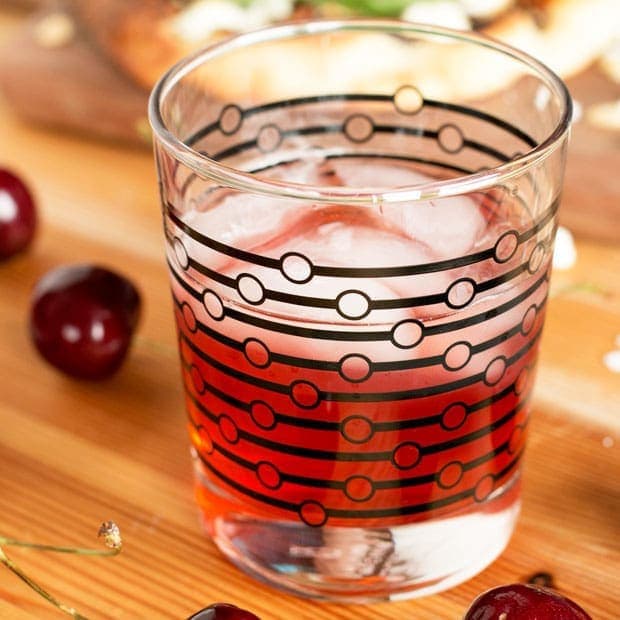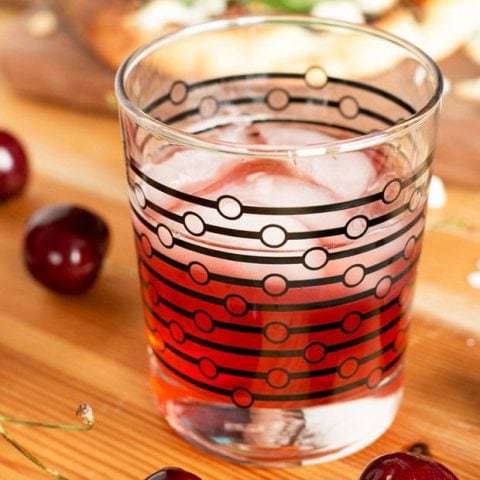 Very Cherry Amaretto Sour
A delicious blend of sweet, sour and cherry!
Ingredients
2 oz amaretto
1 1/2 oz sweet & sour mix
1/2 Tbsp grenadine
1/2 oz tart cherry juice
Ice
Instructions
Add amaretto, sweet and sour mix, grenadine, and tart cherry juice to a shaker filled with ice. Shake well.
Strain into a rocks glass filled halfway with ice.
Recommended Products
As an Amazon Associate and member of other affiliate programs, I earn from qualifying purchases.