Pineapple Jalapeño Smash
Pineapple Jalapeño Smash is a sweet and spicy cocktail that's guaranteed to cool you off this summer. Pair it with your heavy grilled meats for a refreshing twist on your next backyard BBQ!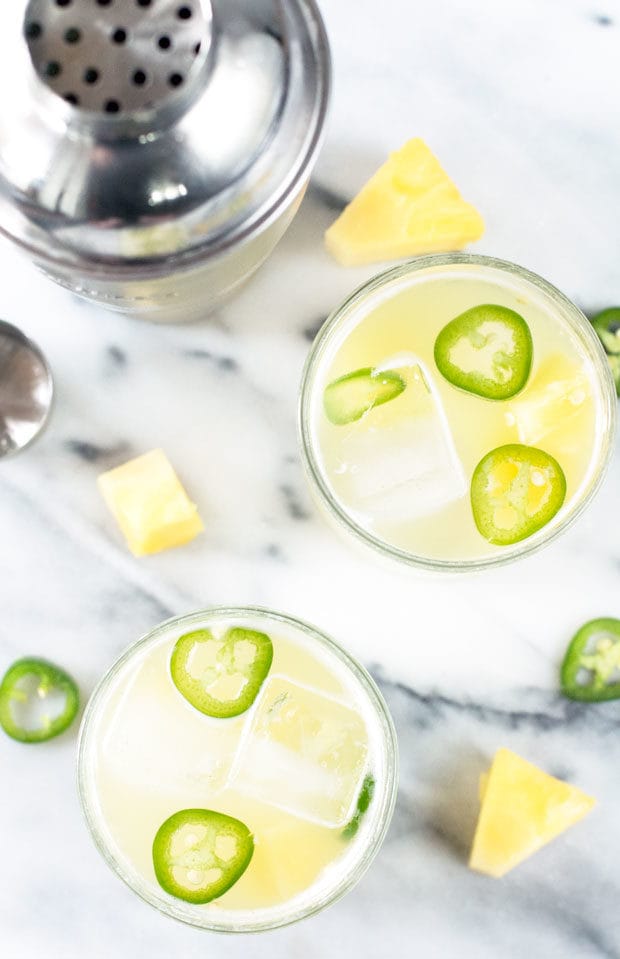 I'm back to a "normal" routine again after my trip to Charleston last week. Of course, there's no way in hell I was going to get there without a cocktail (you do know me, don't you?).
Getting back into the swing of things after a vacation is probably my least favorite feeling in the world. Usually I build in an extra day of vacay after I get home to compensate for all the unpacking, laundry, time change, etc. Alas, the woes of a self-employed gal kick in and I did not have the luxury to spend a day in bed sleeping and continuing my marathon of Supernatural (Sam and Dean though… I just can't).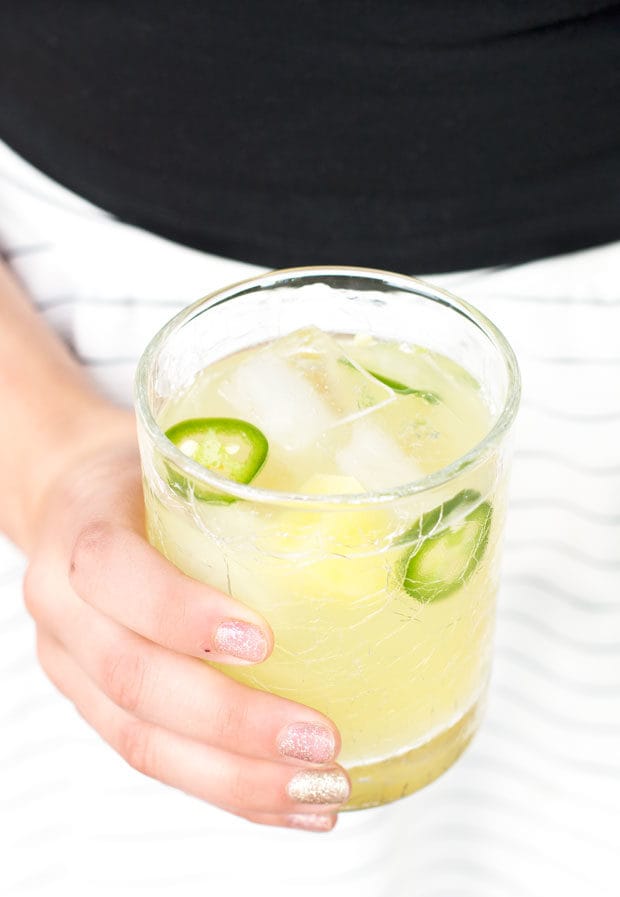 It took me getting back into the kitchen for me to feel normal again this week. I spent an entire afternoon cooking (with the help of my ridiculously awesome girl, Bridget), chatting and dancing around the kitchen so I feel like a brand new woman now.
Granted, it could also have been the buzz I got off this cocktail and a glass of wine. Food blogging life is SO hard, I know.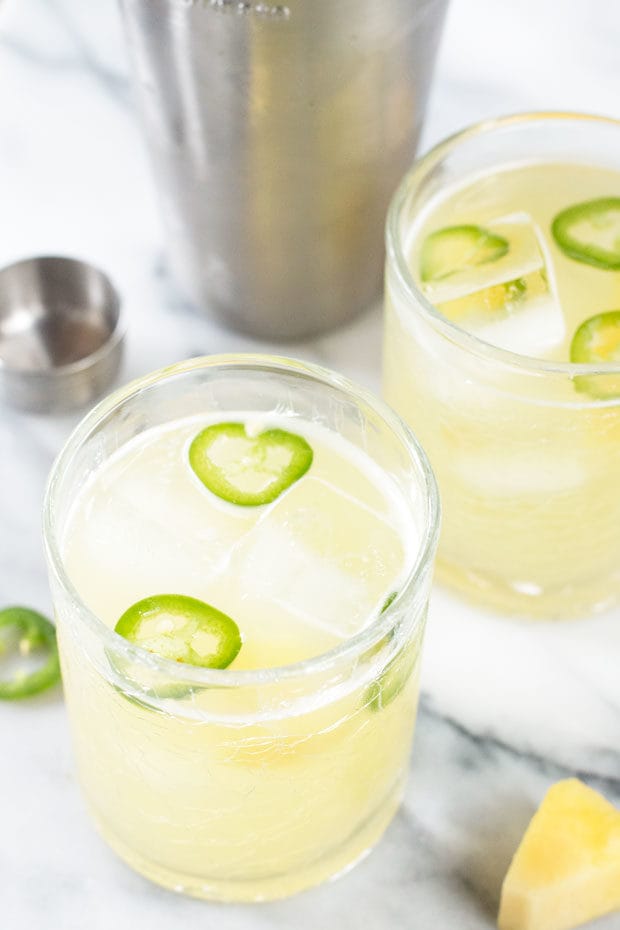 I've been sooooo into the spicy cocktails lately. I had one in Charleston that I am attempting to recreate soon for you all, but in the meantime, pineapple and jalapeño make a damn good drink to distract you with.
This sweet and spicy cocktail packs the heat, especially if you happen to grab a particularly hot jalapeño, but it's not so spicy that it's off-putting. Instead, you feel the slow burn tickle your tongue and once the sensation fades away, you have to have another sip. And another. And another.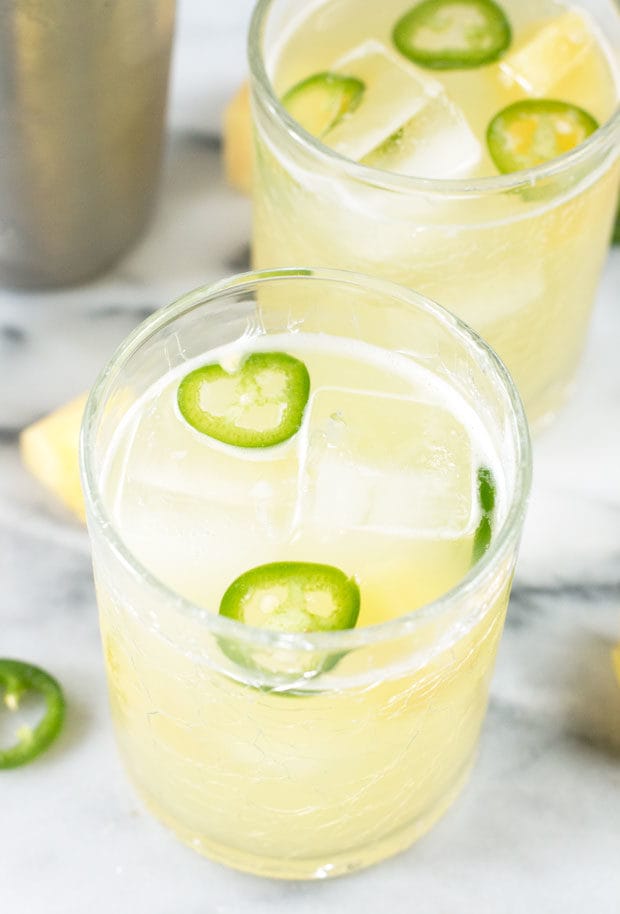 Before you know if you are a couple of cocktails in and wondering if the gym is REALLY worth it tonight…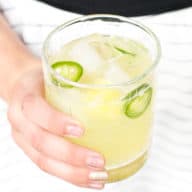 Pineapple Jalapeño Smash
Sweet, spicy and ridiculously refreshing.
Ingredients:
1/2 jalapeño, sliced
1 oz fresh lime juice
4 oz silver rum
6 oz pineapple juice
Garnish: jalapeño slices, pineapple chunks
Directions:
In the bottom of a shaker, muddle together jalapeño slices and lime juice.
Add rum and pineapple juice. Fill the shaker with ice and shake for 5 seconds.
Strain into two rocks glasses filled with ice. Garnish with jalapeño slices and pineapple.
Yum
2 Responses to "Pineapple Jalapeño Smash"
Leave a Comment