Please note this post contains affiliate links.
This is the BEST homemade vodka lemonade you will ever taste. With just four ingredients (and one of them is water!), you can enjoy this fresh and tart boozy treat all summer long. My version is plenty boozy, but you can adjust it to your taste as desired. Serves 4 to 6.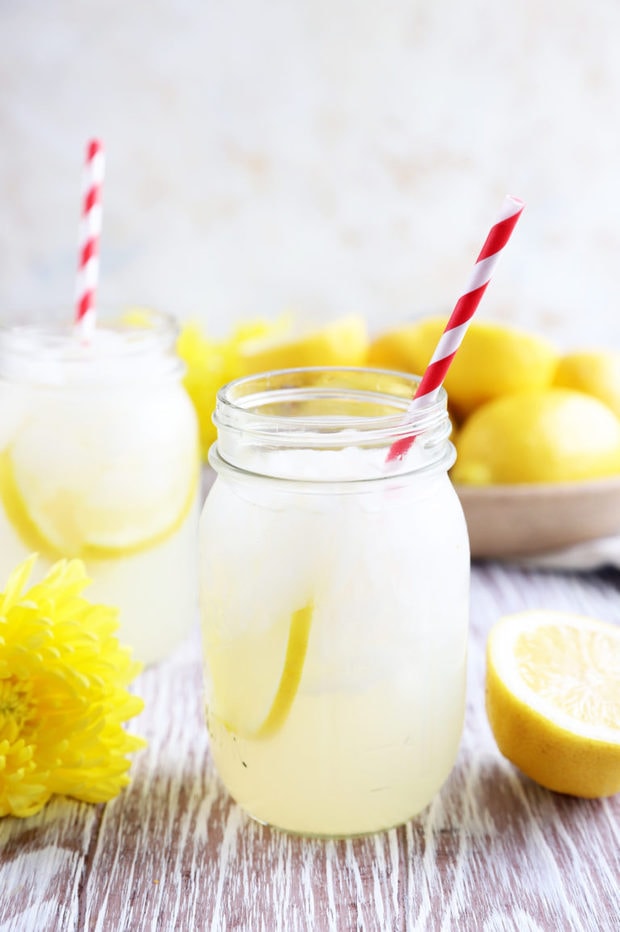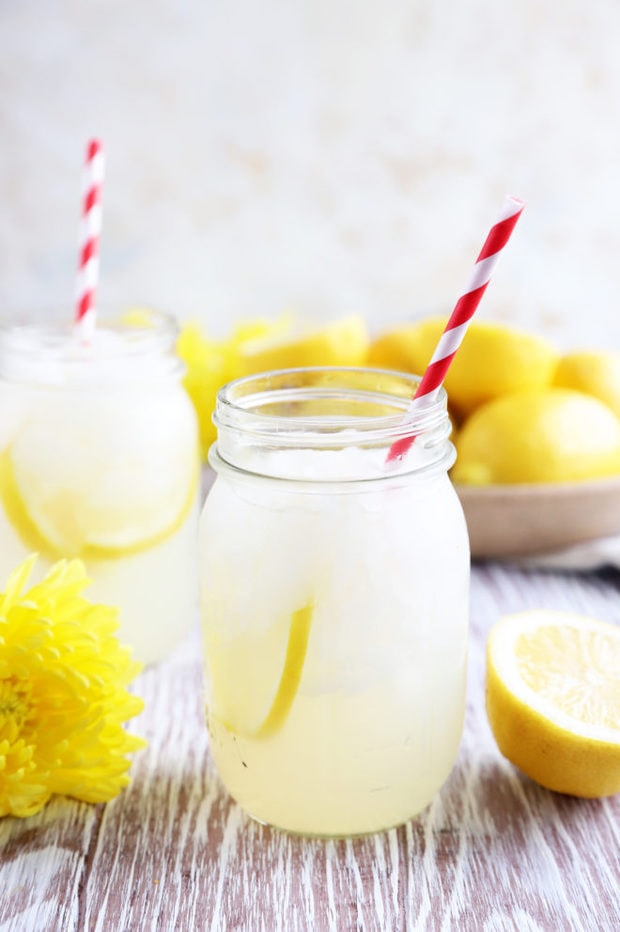 A cold glass of lemonade is just what I need on a hot summer afternoon.
Not that we have been having many of those in Denver lately… It's been pretty dang chilly and I am NOT a fan.
I mean, it's almost the end of May! Shouldn't we be able to count on warm sun-filled days at this point?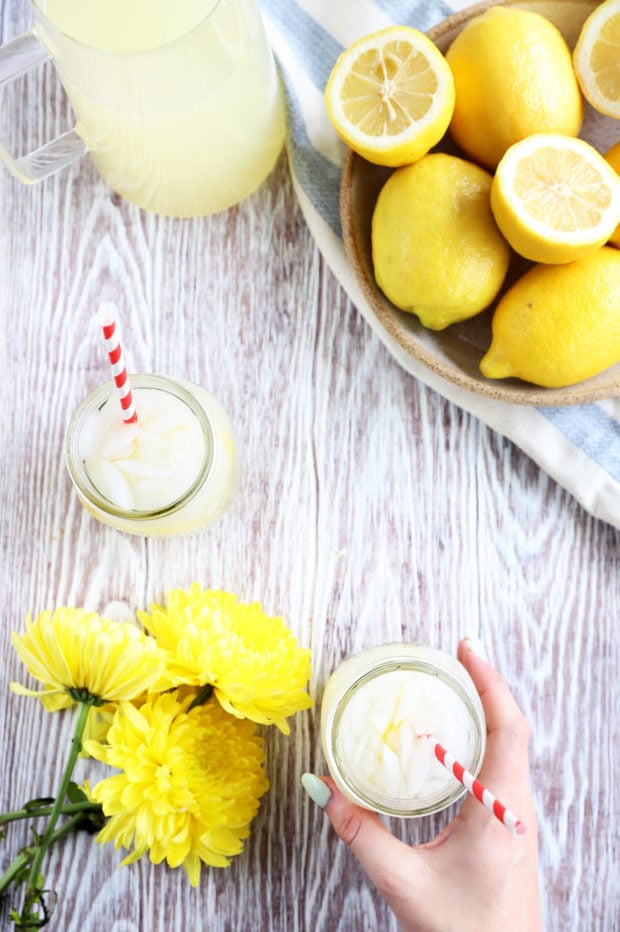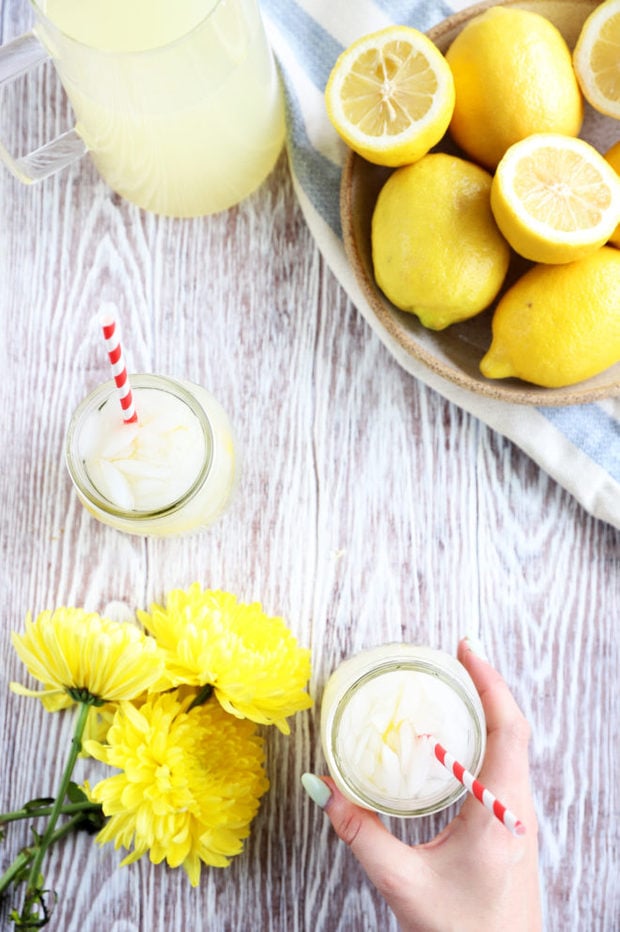 Apparently not… The rain is lovely, but this much has been really cramping my style when I want to take Babycakes outside for a walk.
All I want is extra sunshine, warmth, and a big glass of vodka lemonade over ice.
Homemade lemonade brings back so many memories from my childhood. The days of lemonade stands at the corner of our cul-de-sac. The tart flavor of my favorite summer drink. Cooling off with a glass and a giant slice of pizza at my favorite pizza place.
As an adult, I want to add a little something something to my glass of lemonade, so I add in the vodka.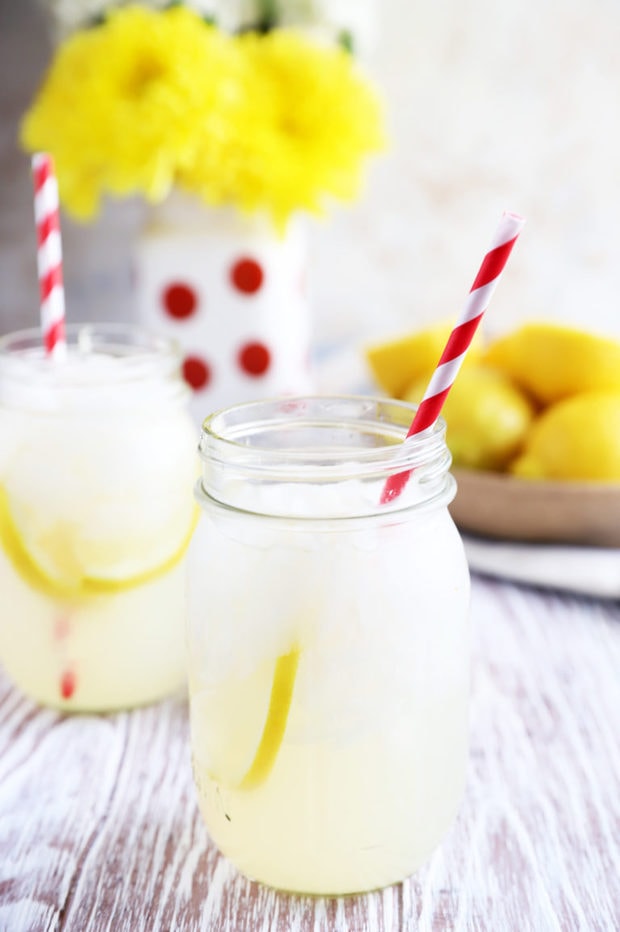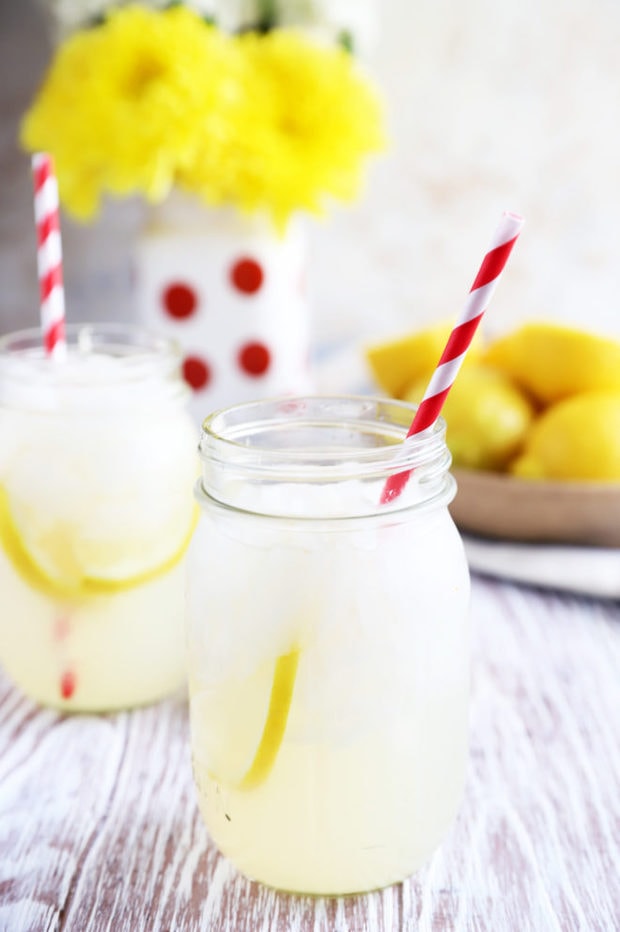 If only I could make a lemonade stand selling this deliciousness all summer long… Pretty sure the neighbors would LOVE it.
This vodka lemonade is absolutely perfect for a summer afternoon. It's tart and just the right amount of sweet, with a little boozy kick at the end. Before you know it'll, you'll have slurped down a couple of glasses!
You can even make this ahead of time for either a party or just to have in the fridge over the weekend. Details on that below!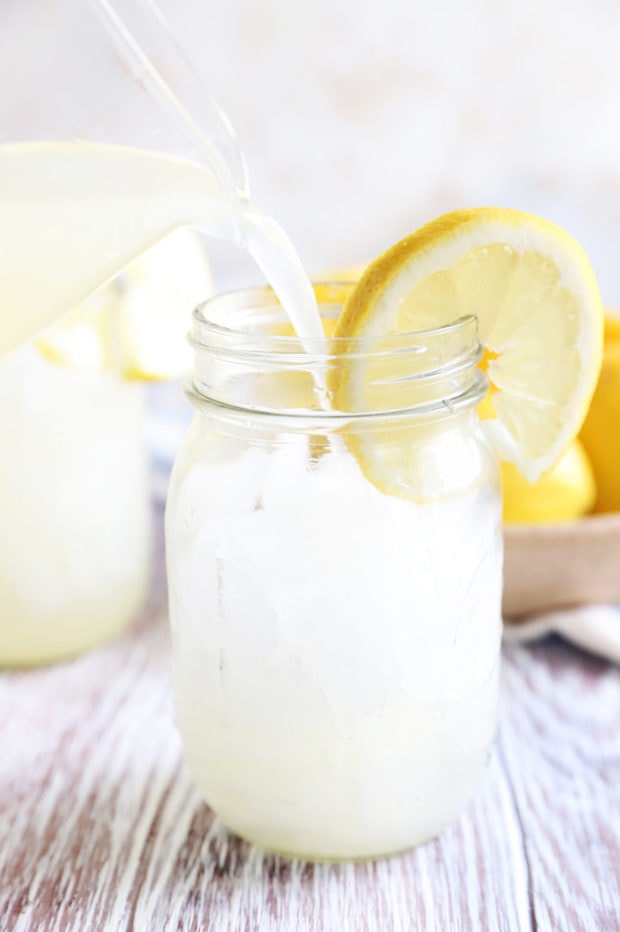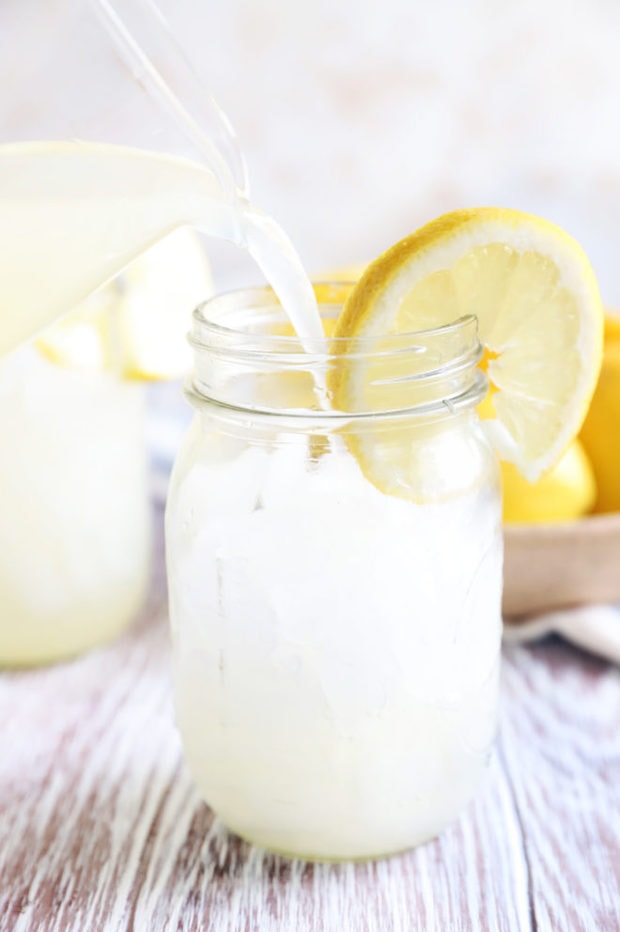 this recipe's must-haves
All you need for this recipe is a set of measuring cups, a large pitcher, and a wooden spoon for stirring.
I used mason jars for serving because they are just classic 🙂
let's make tasty vodka lemonade!
Mix
This entire recipe comes together in one pitcher! It's so simple.
All you have to do is add the ingredients to a pitcher and stir until the sugar has dissolved. Make sure you stir it together well so the sugar dissolves or else it'll just sink to the bottom. Fill with ice and serve!
Need some more inspiration for cocktails? Check out my booze recipe page!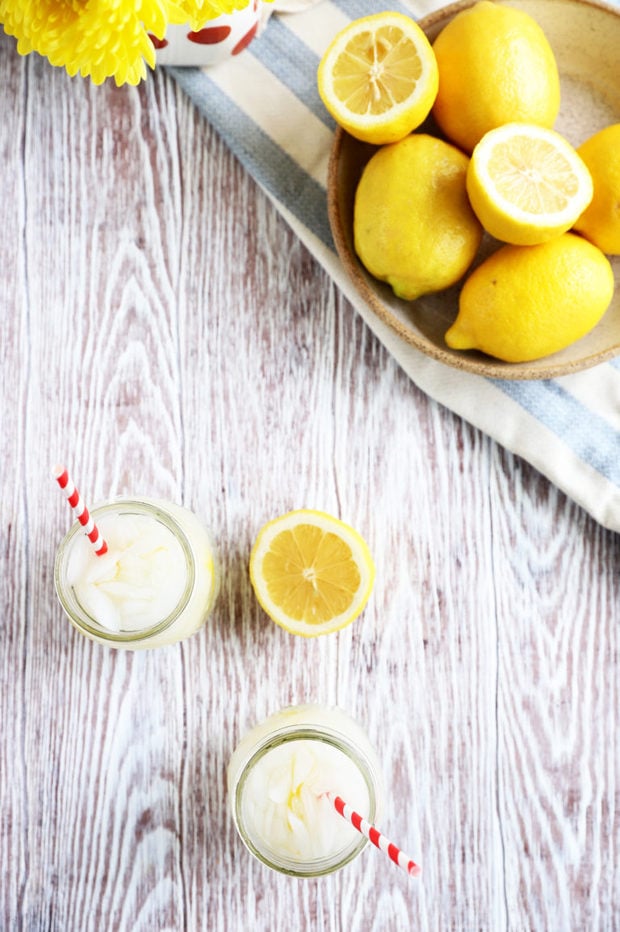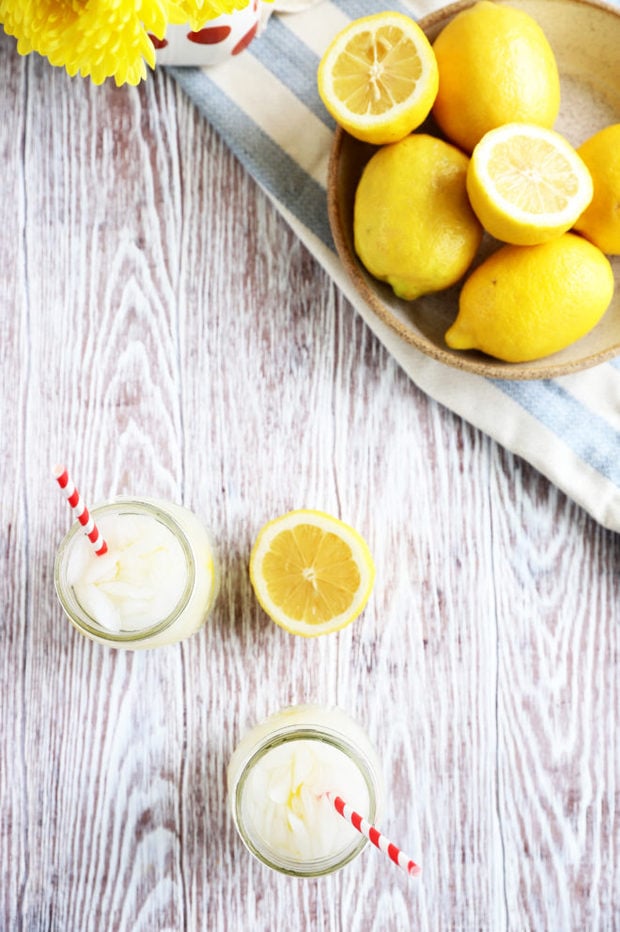 can I make this ahead of time?
You can make this vodka lemonade up to two days ahead of time. Just be sure to chill it in the refrigerator without ice until ready to serve so you don't dilute the mixture.
can I use bottled lemon juice?
I encourage you to use fresh lemon juice because it just tastes better! However, if you need to reach for the bottled stuff, just make sure it's 100% juice without any added sugar or other ingredients.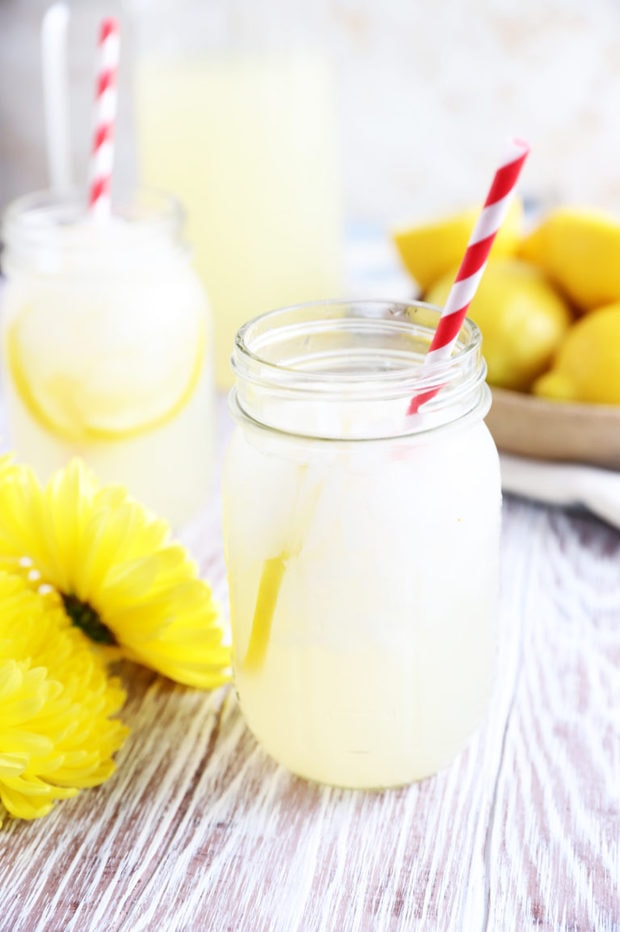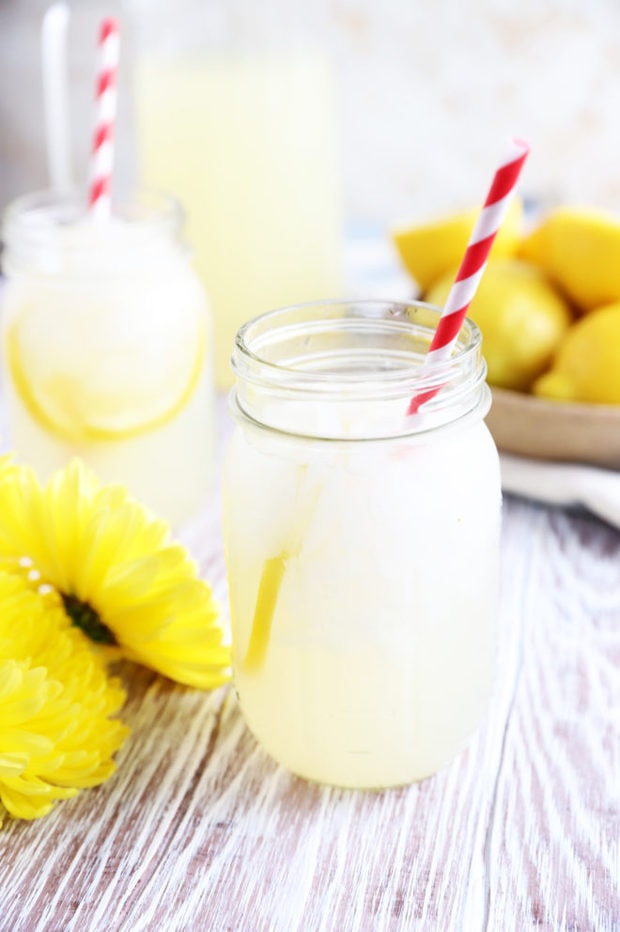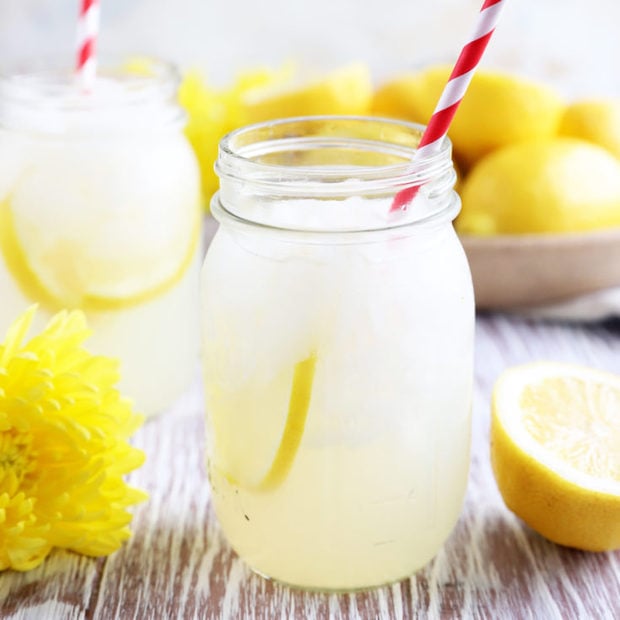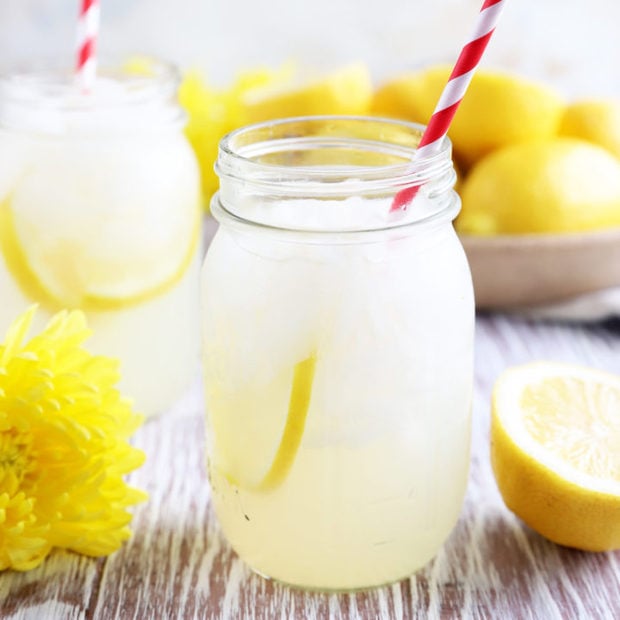 Homemade Vodka Lemonade
The BEST homemade vodka lemonade to serve on a hot summer day!
Ingredients
1 1/2 cups freshly squeezed lemon juice
3/4 cup sugar
2 cups vodka
5 cups water
Instructions
Add lemon juice, sugar, vodka and water to the large pitcher.
Stir well until the sugar is completely dissolved.
Serve in glasses with ice.
Recommended Products
As an Amazon Associate and member of other affiliate programs, I earn from qualifying purchases.