Please note this post contains affiliate links.
An Orange Dreamsicle cocktail is just the dreamy cocktail you need to dive into on a summery day. It tastes JUST like an orange creamsicle, and goes does just as easily so be careful before you inhale 4 or 5 of them!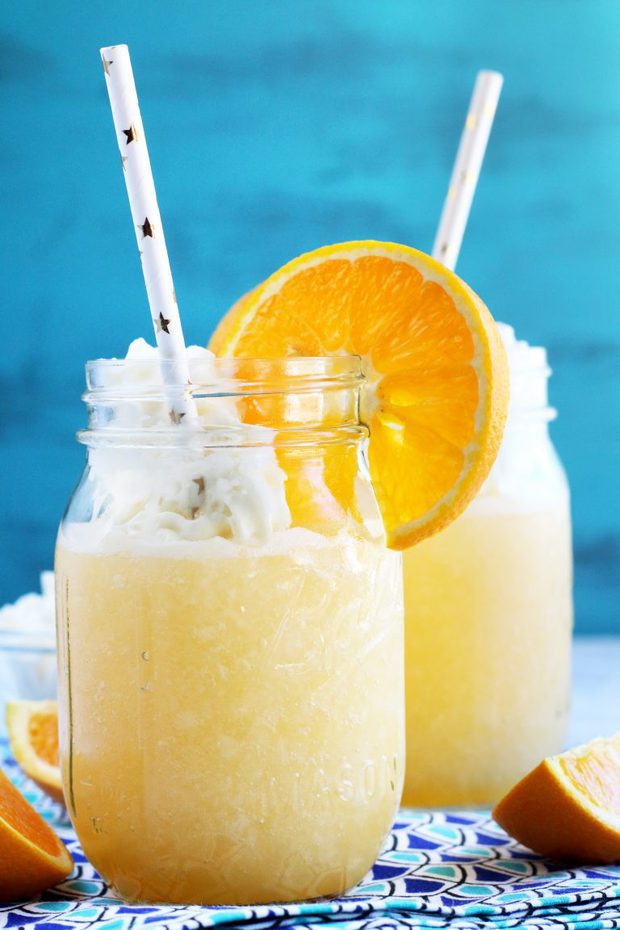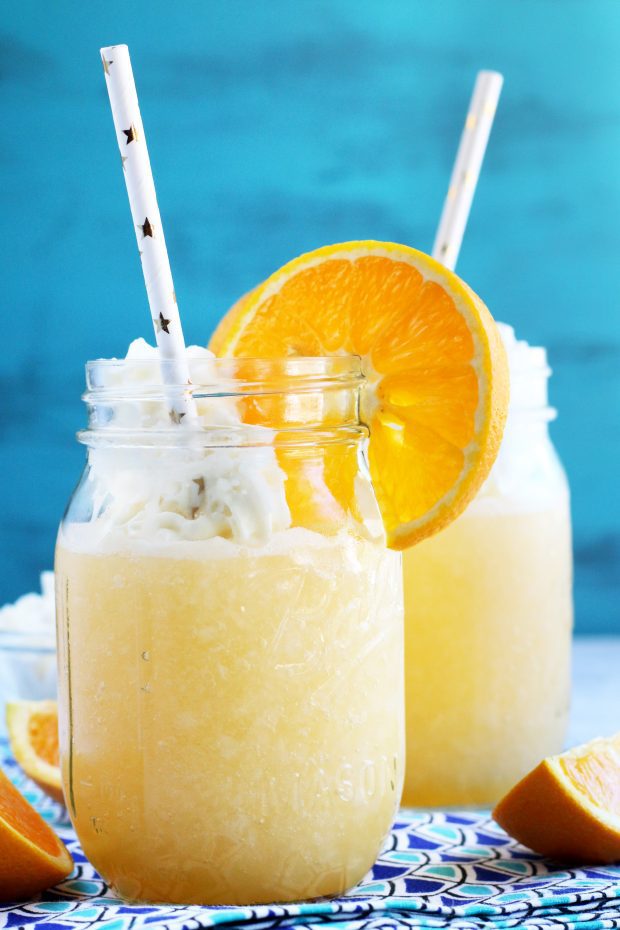 I am coming to you a wee bit frustrated today…
I am slowly (oh-so slowly) recovering from my PRK eye correction procedure and I am getting very impatient.
Yes, I can see overall and I can get around (at least during the daytime, nighttime driving is still a little dicey), but photography, editing, and some reading is still strains my eyes after a little bit.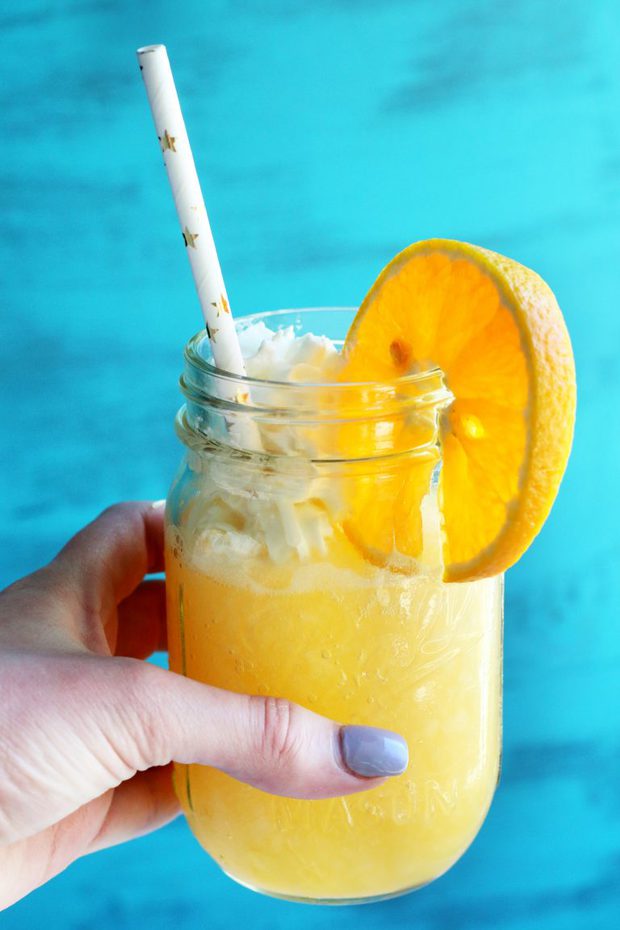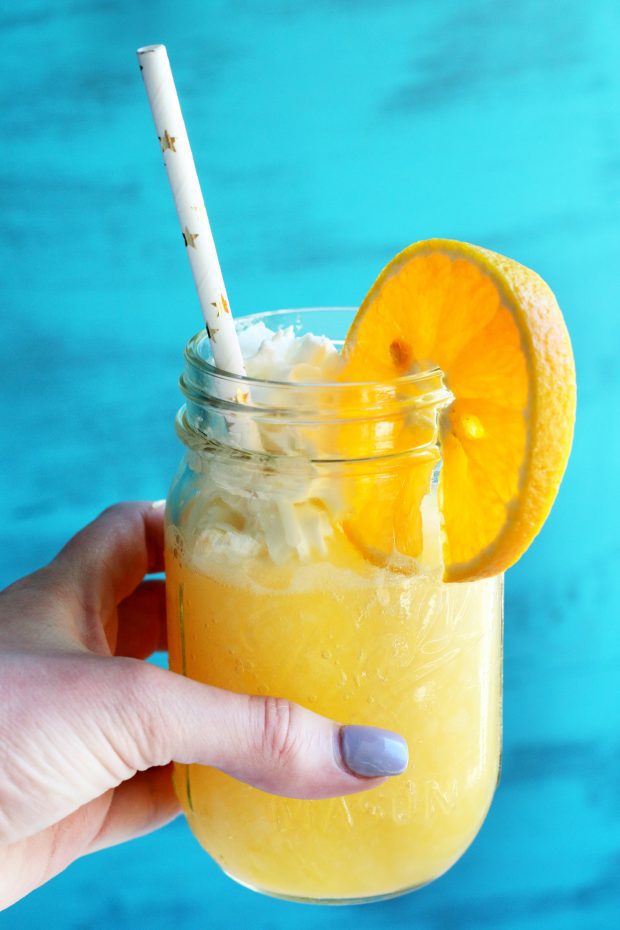 What I want to be doing right now is cooking up a storm, recipe testing and creating amazing posts for you all. However my eyes are preventing me from doing what I so desperately want to be doing… Per usual.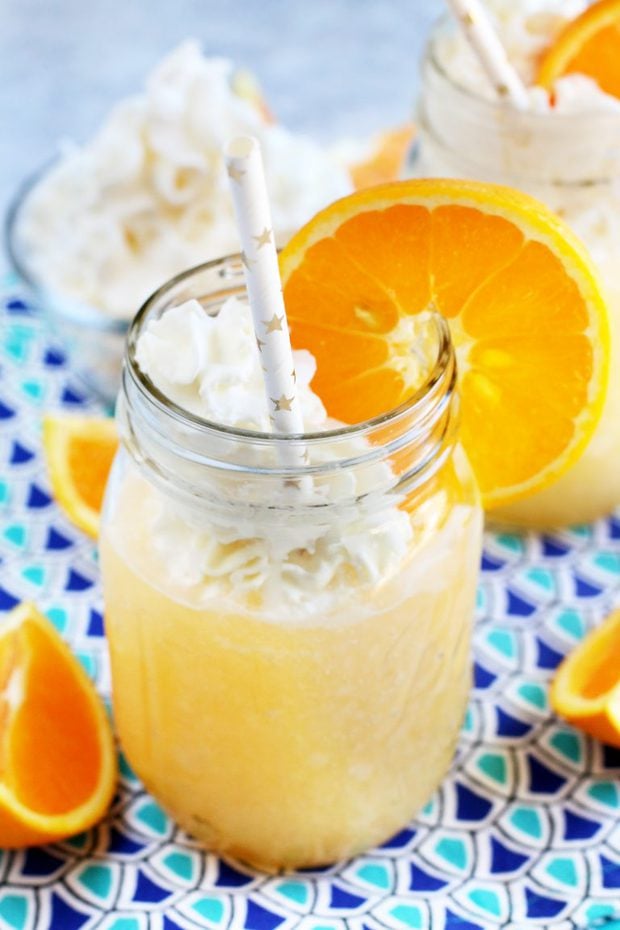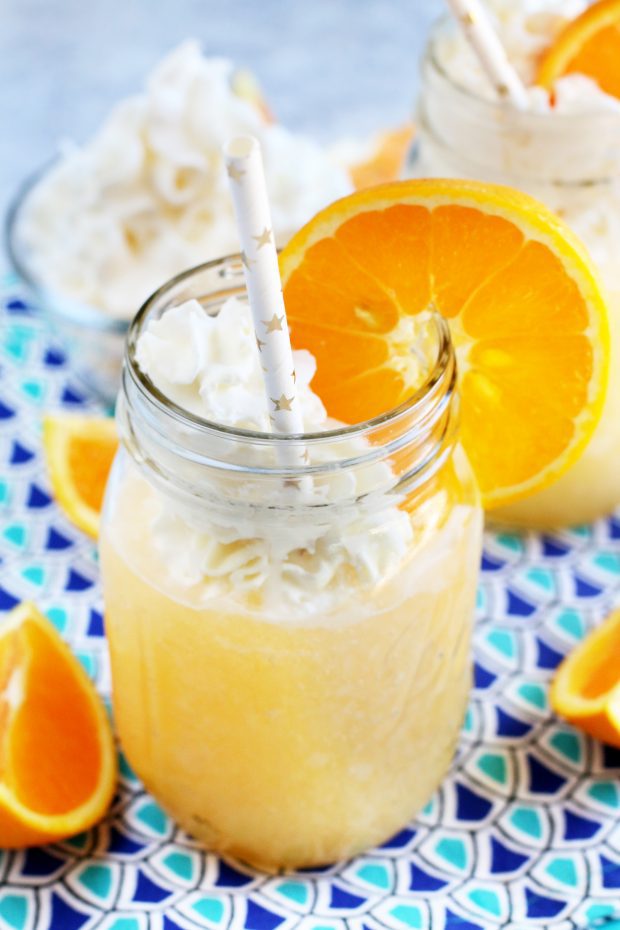 It's extremely frustrating to say the least…
I am told I am on track as far as recovery goes, I just wish it would hurry up already!
The good news is I am already starting to see improvement so it's pretty exciting to know that I am on the road to never dealing with glasses or contacts again.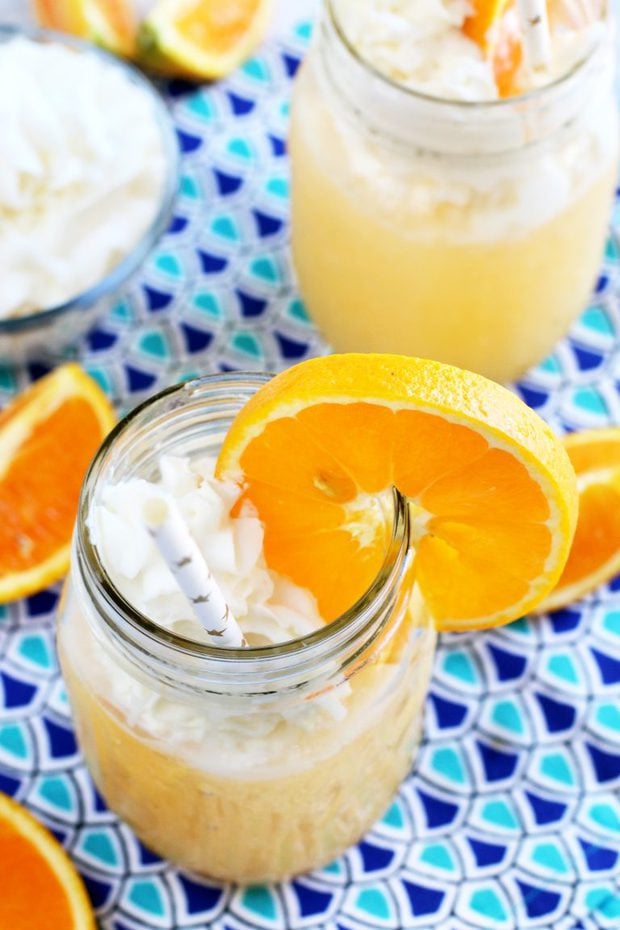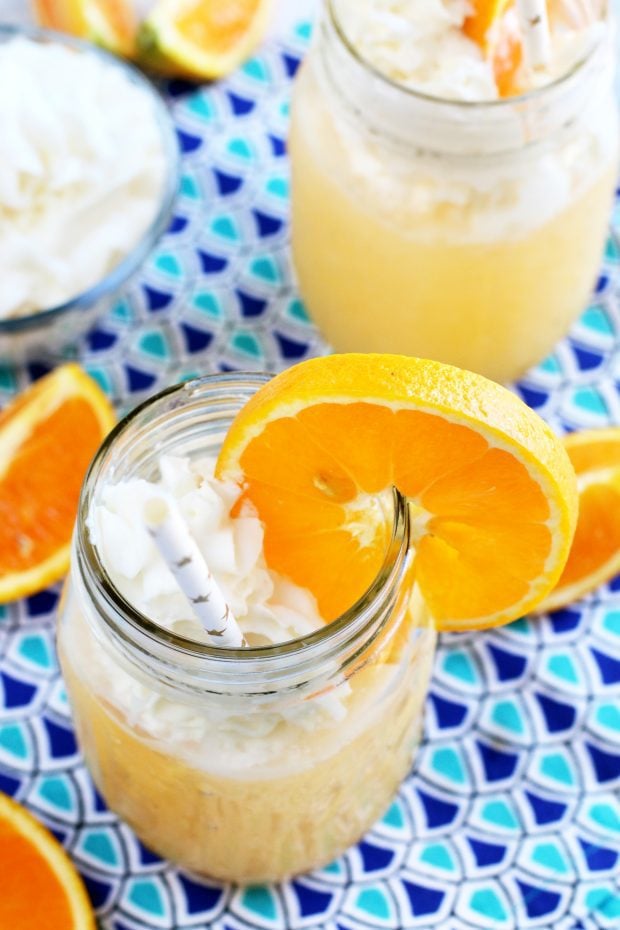 Isn't that crazy?! Never did I think in a million years that I would be able to see without the help of glasses or contacts. It's just about the best thing in the world. I can't wait until the day that I can see perfectly.
It's going to be BOMB DOT FREAKING COM.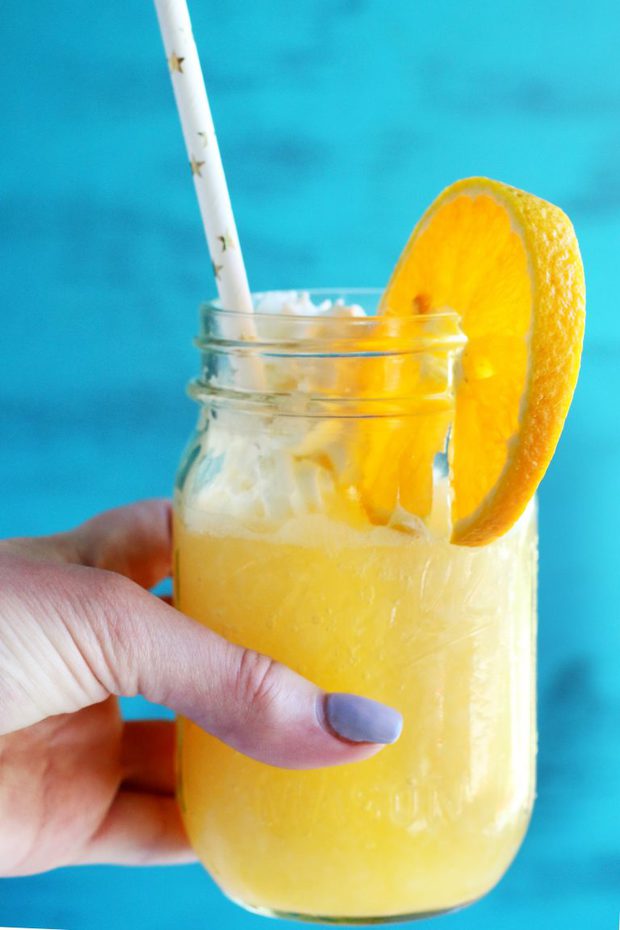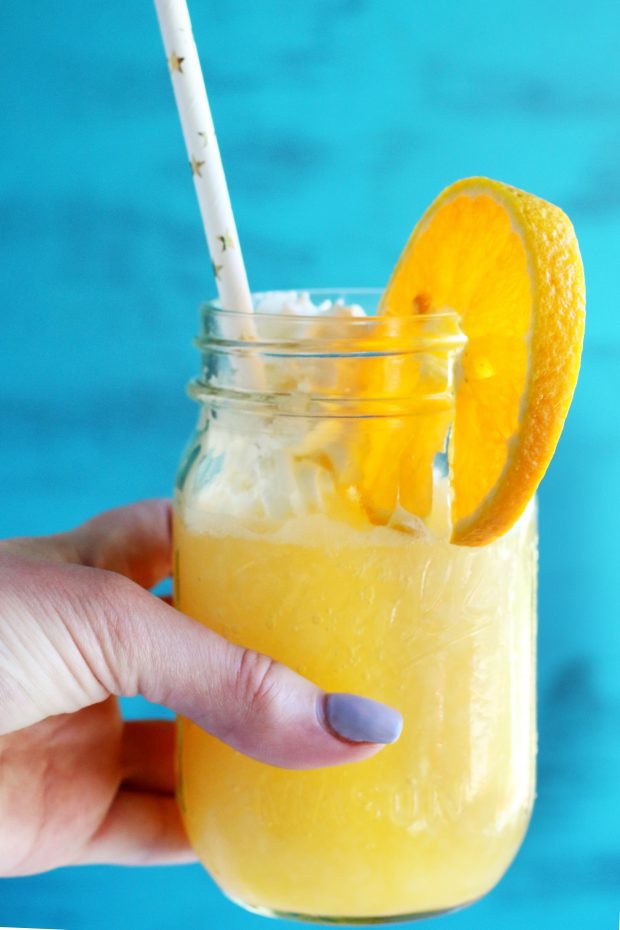 Thankfully, I already have this orange dreamsicle ready and waiting for you…
TGIF TGIT (yea, it's a thing now), amIright?
If not, it really needs to be.
Immediately.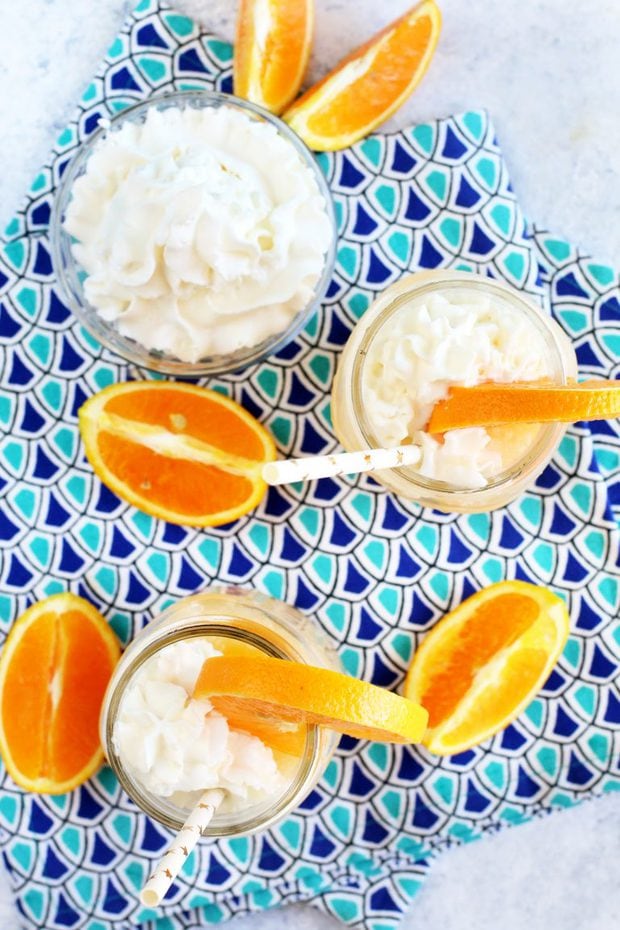 This cocktail tastes just like an orange dreamsicle (and goes down just as easily so be careful before you inhale 4 or 5 of them!). SERIOUSLY.
It's filled with fresh orange flavor and the flavored vodka is what gives it the dreamy kick.
Be warned though, the whipped cream vodka I used with the freshly squeezed orange juice don't make this cocktail taste like it's a strong drink.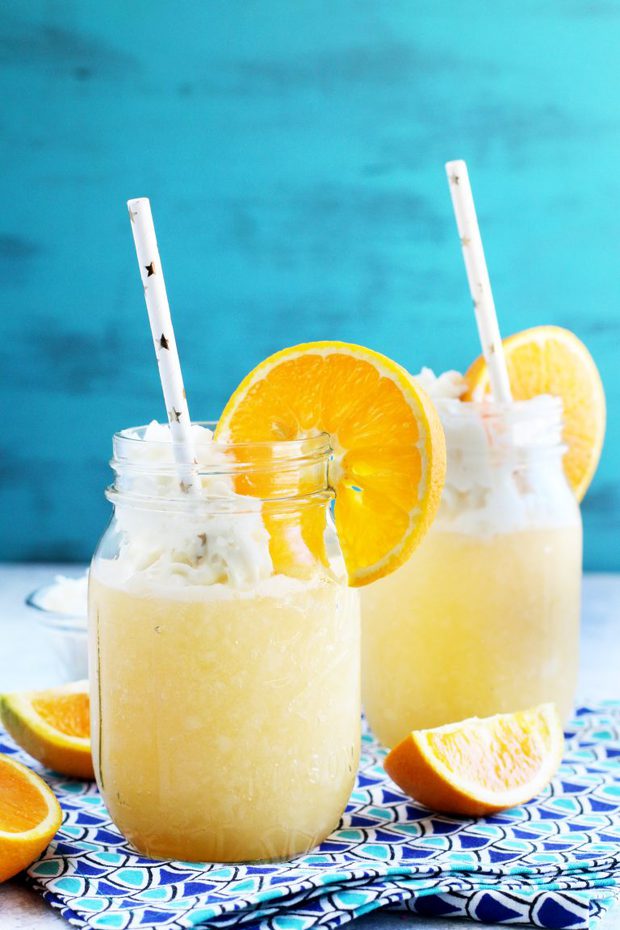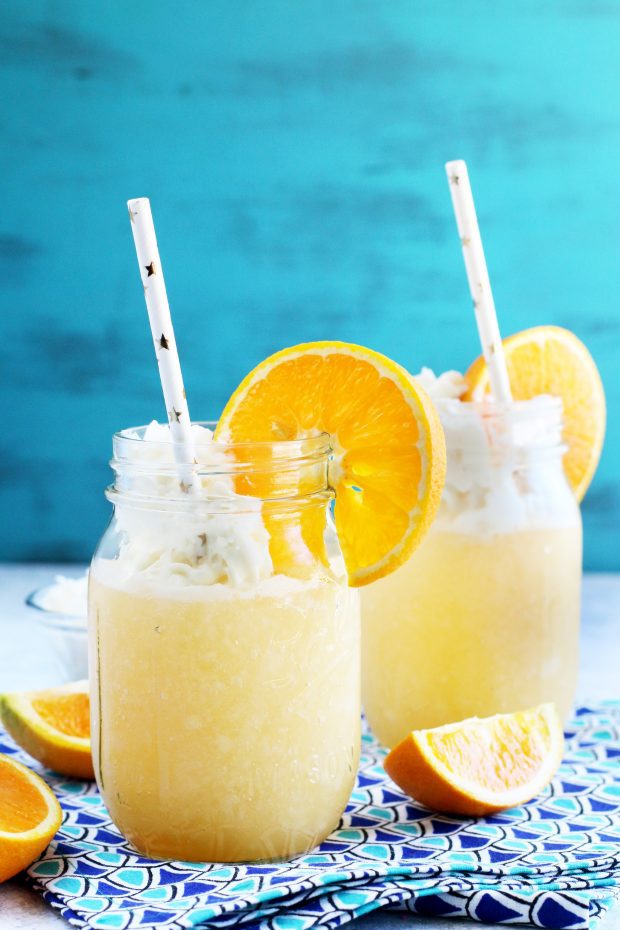 It will sneak up on you before you know it (otherwise known as the best way to enjoy a lazy Sunday summer afternoon…)!
Kick back, relax and enjoy the day before the last day of the week…
That just sounds like torture doesn't it? Hurry up weekend!

How do you make a dreamy frozen cocktail?
It is SO. Freaking. EASY. You literally just throw everything is a blender and blend, blend, blend.
Top with some whipped cream and a wheel of orange for extra pizzaz!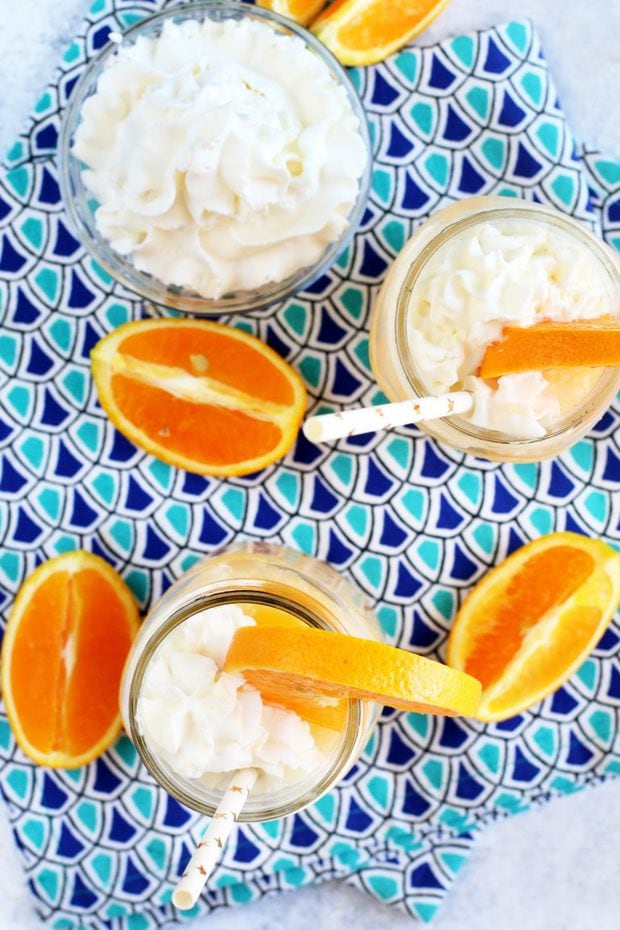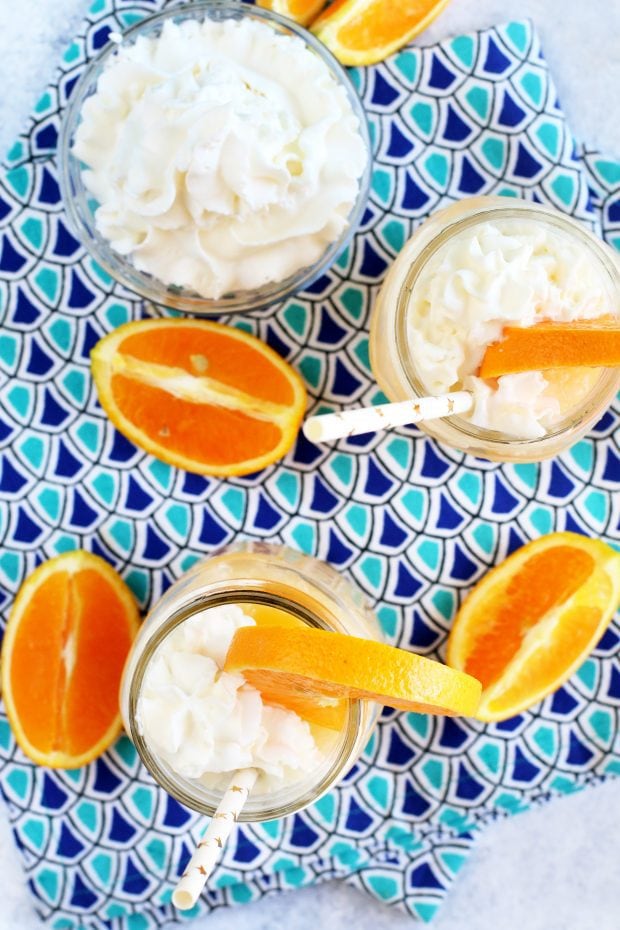 Have some friends who can't partake in alcoholic beverages? Serve up this oh-so easy Sparkling Cider Blackberry Peach Bellini!
This Recipe's Must Haves
You can serve these up in either highball glasses or mason jars!
My favorite Vitamix so you can get the best creamy texture for the cocktail. It's the one blender I rely on and I've had it for years!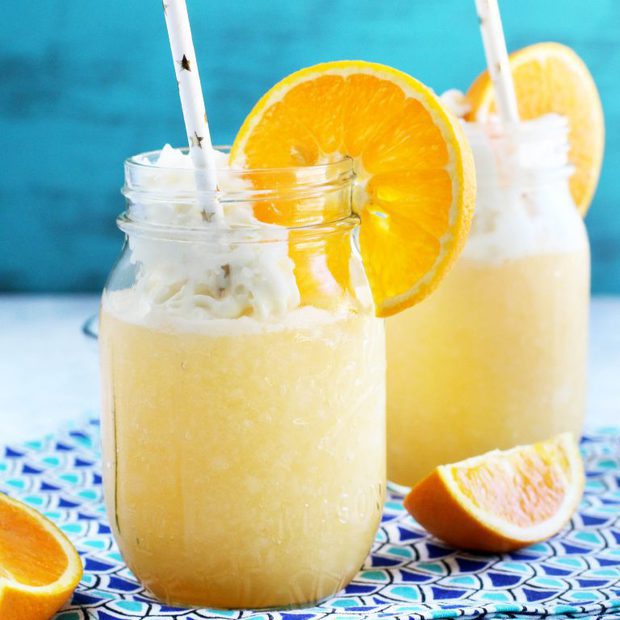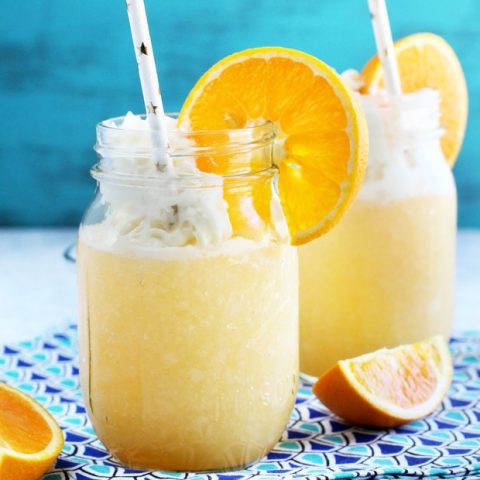 Orange Dreamsicle
A boozy orange dreamsicle cocktail that tastes just like the classic dessert.
Ingredients
3 cups ice cubes
1/2 cup freshly squeezed orange juice (no pulp)
2 oz whipped cream vodka (Pinnacle is my personal favorite!)
Garnish: whipped cream, orange slices
Instructions
Add the ice cubes, fresh orange juice and whipped cream vodka to a blender.
Blend until the ice is completely crushed and the mixture is thick and smooth.
Garnish with a slice of orange and some whipped cream.
Serve immediately!