Please note this post contains affiliate links.
An Orange Dreamsicle cocktail is just the dreamy cocktail you need to dive into on a summery day. It tastes JUST like an orange dreamsicle (or creamsicle). Plus it goes does just as easily, so be careful before you inhale 4 or 5 of them!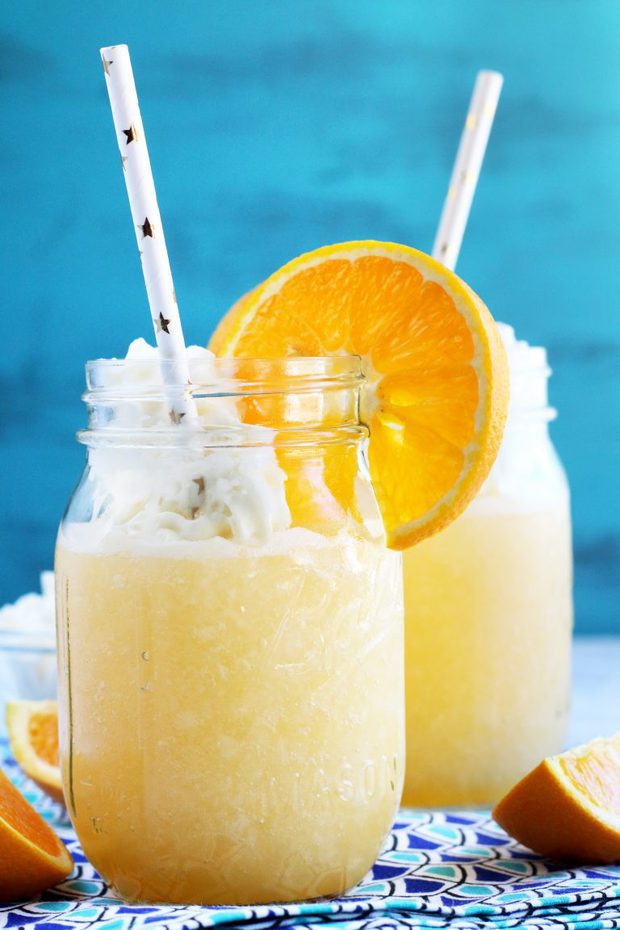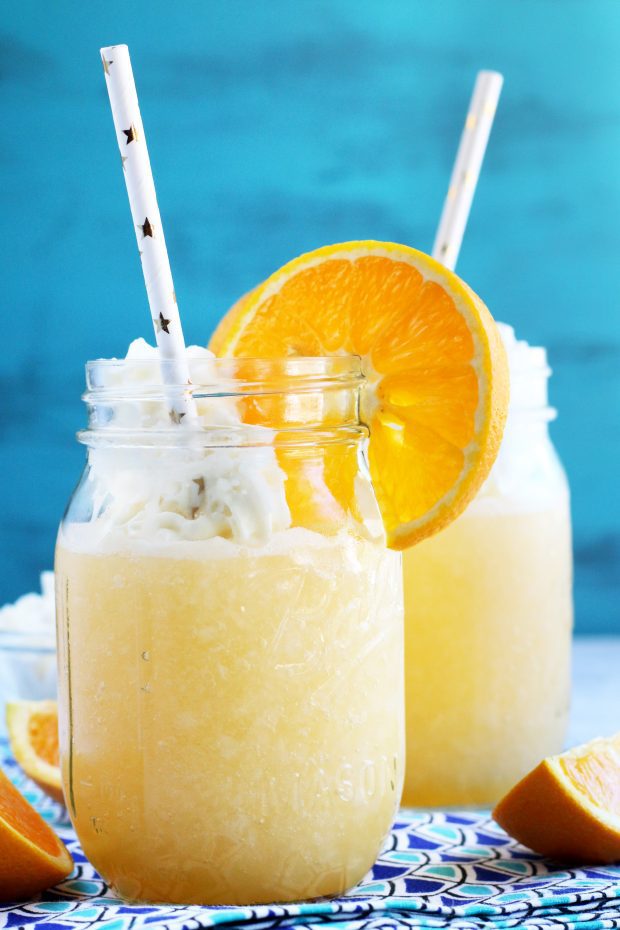 about this orange dreamsicle
This orange dreamsicle is such a revelation.
This cocktail tastes just like an orange dreamsicle (or orange creamsicle if you prefer). It goes down just as easily so be careful before you inhale 4 or 5 of them!. SERIOUSLY.
It's filled with fresh orange flavor! It's the flavored vodka is what gives it the dreamy kick, reminding me of the classic frozen treat I used to love getting as a child.
Be warned though, the whipped cream vodka I used with the freshly squeezed orange juice does make this cocktail taste like it's a strong drink.
It will sneak up on you before you know it (otherwise known as the best way to enjoy a lazy Sunday summer afternoon…)!
Kick back, relax and enjoy the day before the last day of the week…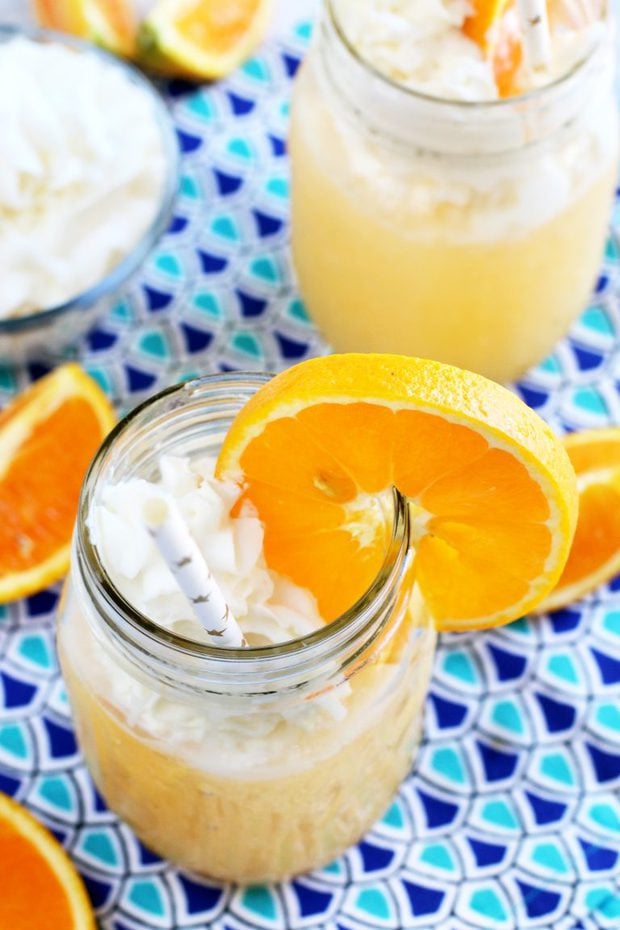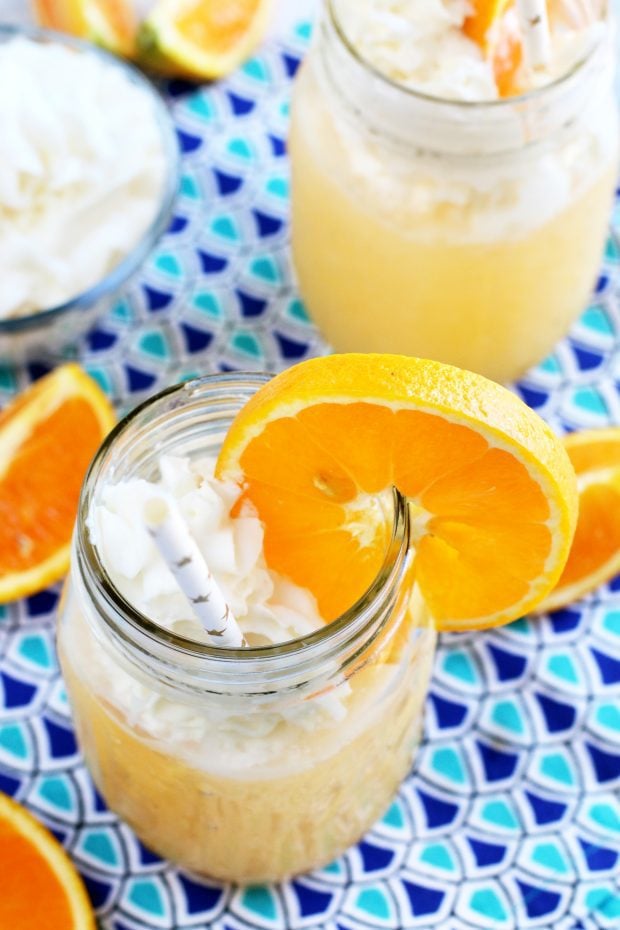 wait… is it dreamsicle or creamsicle?
Did you know that a dreamsicle is made with milk and ice, whereas a creamsicle is made with ice cream? Honestly, both of them are used interchangeably so it doesn't really matter too much what you call them! I have to say that I prefer dreamsicle, especially for this drink, because the flavor is downright DREAMY.
The original creamsicle was a vanilla ice cream popsicle covered in iced orange juice. It's one of those desserts I vividly remember enjoying as a child.
Then there's the Dairy Queen Dreamsicle that is a soft serve ice cream with an orange coating. Yet another memory from childhood comes roaring back when I think about it. How about you?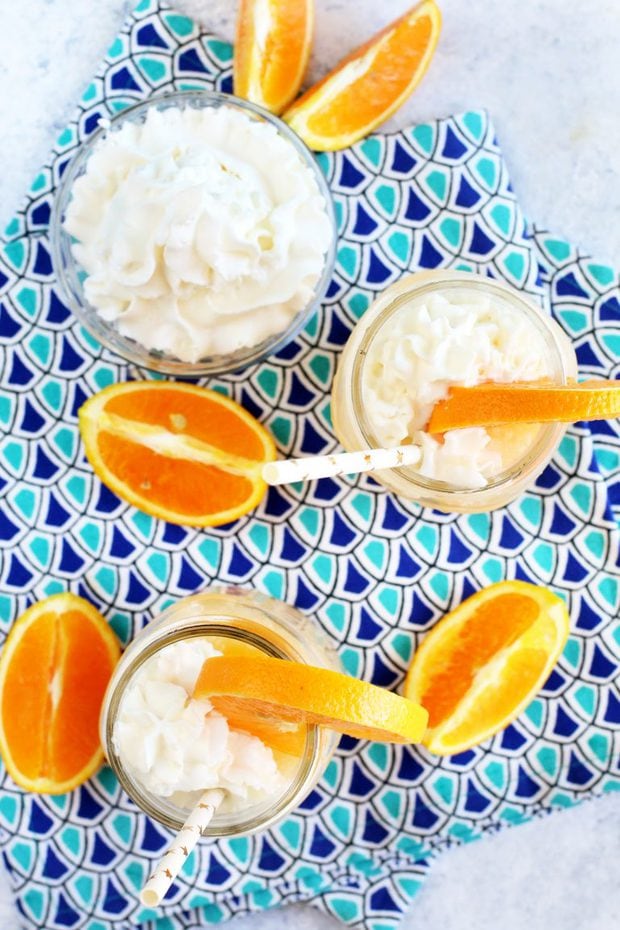 ingredients
ice. You will need about 3 cups of ice for this recipe so make sure you have some made already!
orange juice. I highly recommend using freshly squeezed orange juice if you can! If not, be sure to get 100% orange juice that is pulp-free.
whipped cream vodka. Choose your favorite brand here, just make sure it's the whipped cream flavor! You could also use vanilla vodka if you can't track down the whipped cream vodka. It'll taste a little different than the intended recipe but it'll still be delightful!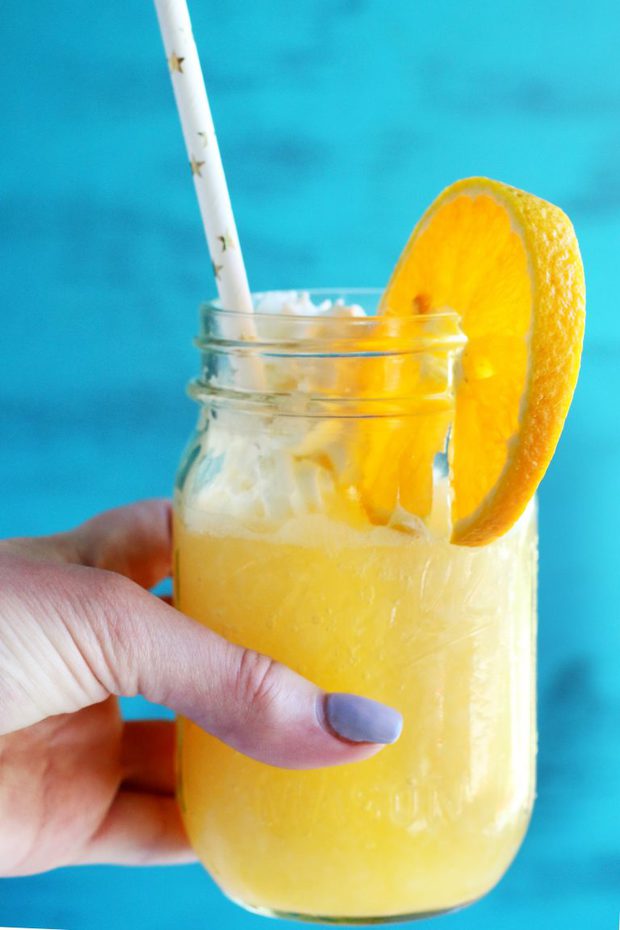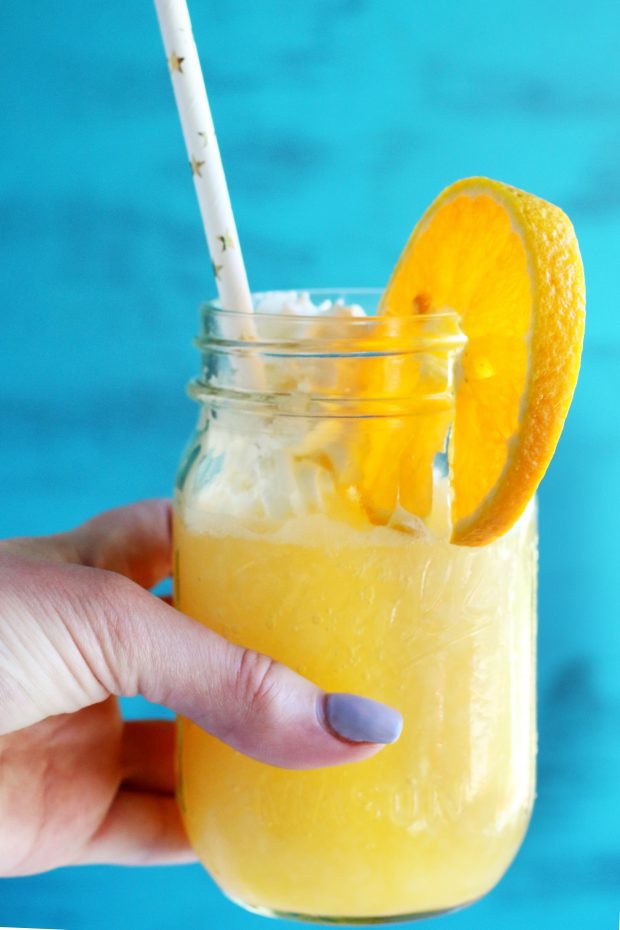 this recipe's must-haves
You can serve these up in either highball glasses or mason jars! Even a simple pint glass will work.
My favorite Vitamix so you can get the best creamy texture for the cocktail. It's the one blender I rely on and I've had it for years! If you are making this in a big batch (instructions on that below), you will need to use a larger blender to fit in all in one go, so if you have a smaller blender, you may need to work in batches and combine it all at the end in a pitcher.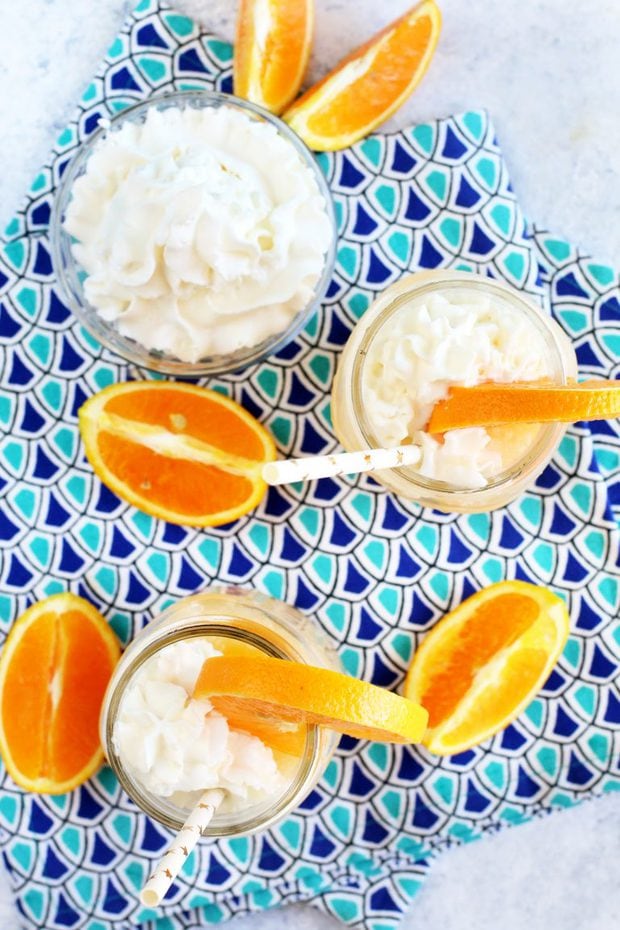 how to make an orange dreamsicle cocktail
It is SO. Freaking. EASY. You literally just throw everything is a blender and blend, blend, blend.
Top each glass off with some whipped cream and a wheel of orange for extra pizzaz!
tips for success
turn them into popsicles. Want a fun summer treat for the adults? Pour this drink into popsicle molds and freeze overnight!
use fresh juice. Try to use fresh orange juice because the flavor really cannot be beat in this cocktail.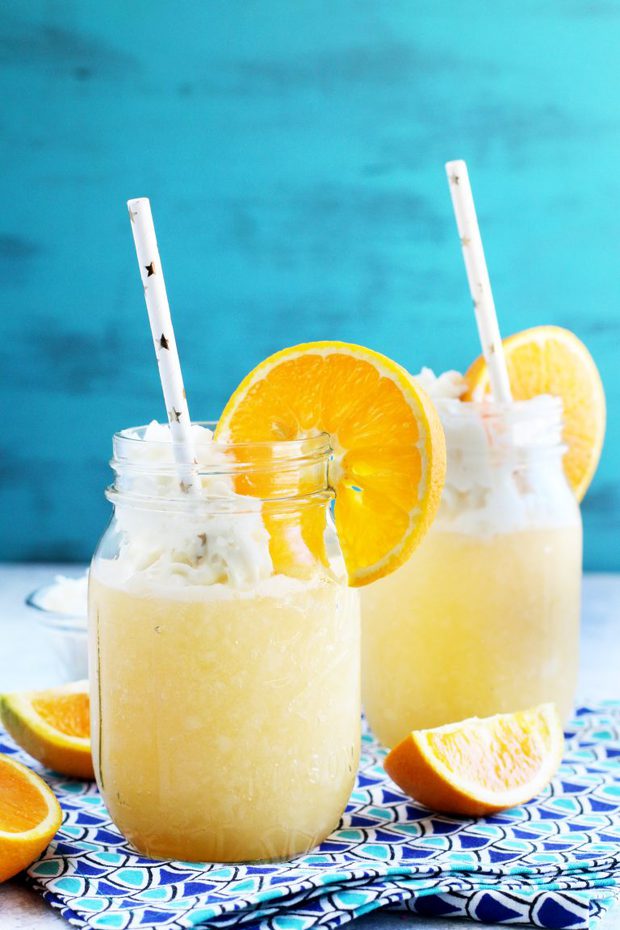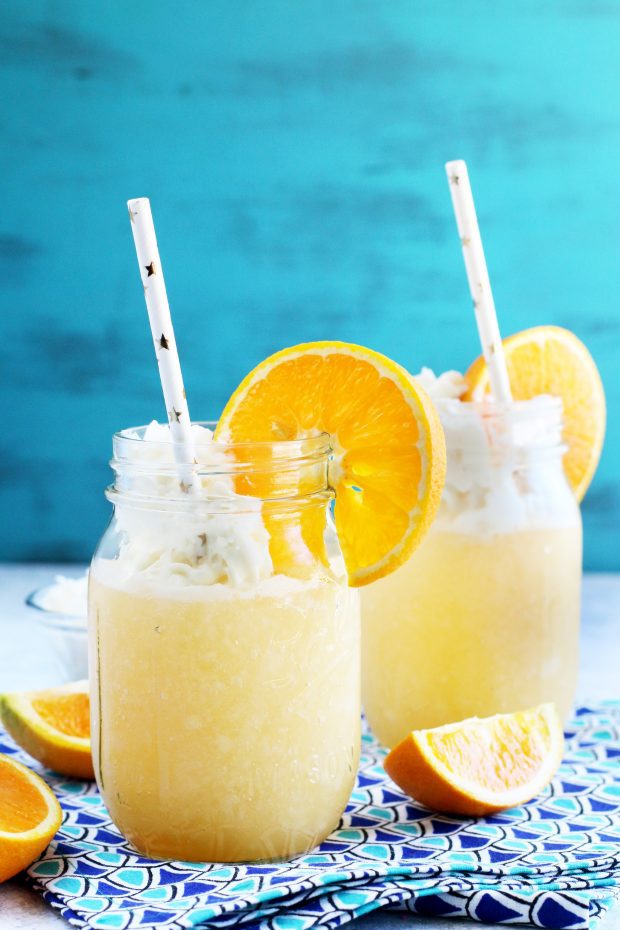 what flavor is orange dreamsicle?
An orange dreamsicle is a classic frozen treat that is the ideal blend of both orange and vanilla. The orange juice gives you the orange flavor and you get the magical vanilla bean element with the whipped cream vodka.
can I make this without the alcohol?
I do not recommend making this recipe without the vodka because that's what gives this orange dreamsicle drink a lot of its flavor! The whipped cream vodka is what makes the drink taste like the classic treat you know and love. Without it, it's basically an orange slushie.
how do I make this for a group?
You sure can! To make this for 4 people, you will need 12 cups of ice, 2 cups orange juice, and 1 cup whipped cream vodka. Blend it all together in a large blender and serve!
how strong is this cocktail?
I don't find this cocktail to be very strong as it has the standard 2 oz pour that many cocktails have. With the amount of juice and ice in there, you honestly won't feel like it's that strong. While it doesn't TASTE strong, you can easily drink a few of these so don't guzzle them down too quick!
Need more inspiration for boozy drinks? Check out my cocktail recipe page!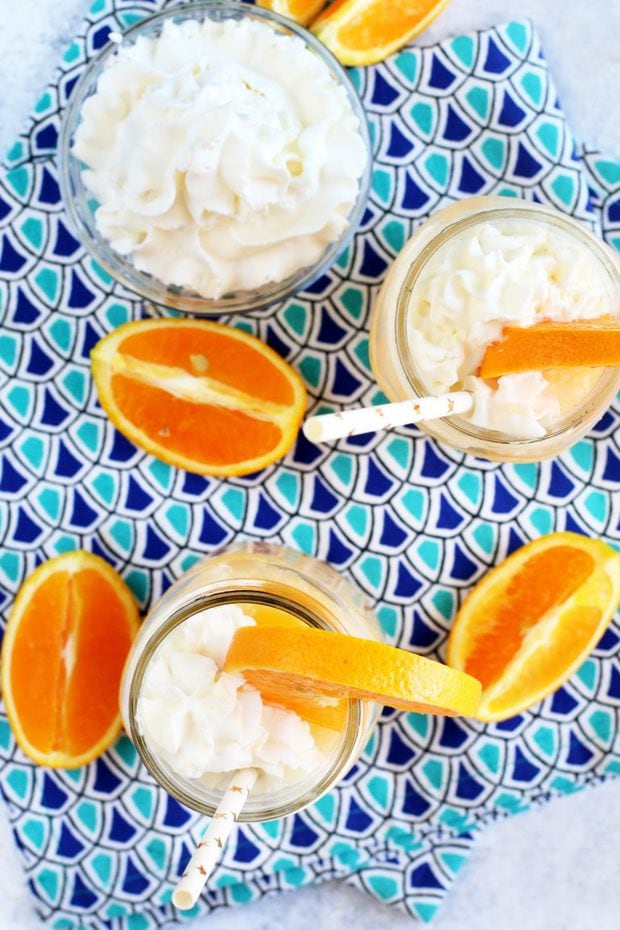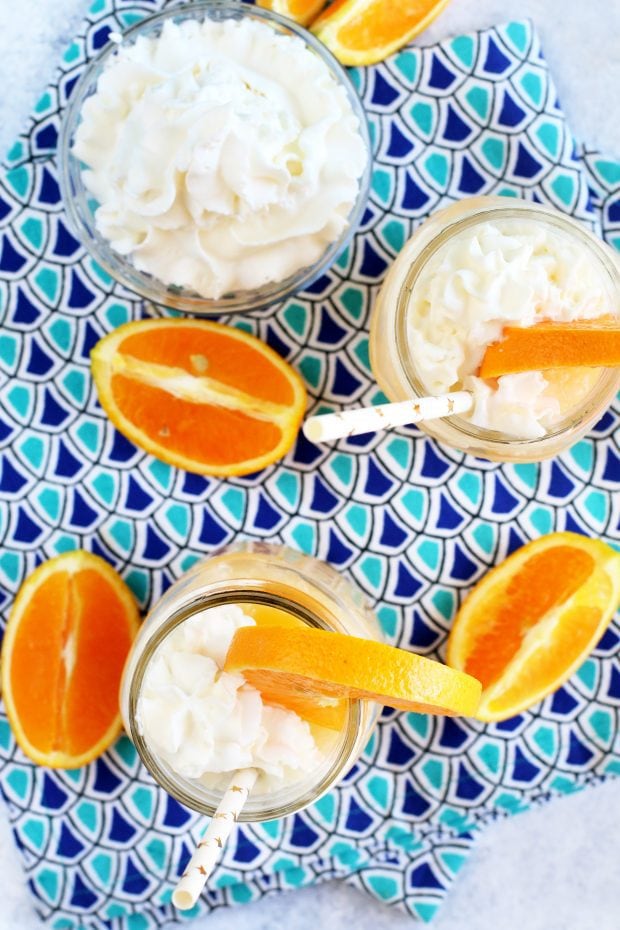 what to serve with an orange dreamsicle
With a creamy drink like this, I always think of a party! This cocktail is ideal to serve at a warm gathering during the spring or summer, so that means you need a savory snack to serve alongside it.
Jalapeño avocado cream cheese wontons are a fried, amped up version of your favorite jalapeño popper appetizer! You can fry them, bake them, or even air fry them.
Want an easy slider recipe? If you have leftover pulled pork, these bbq pulled pork sliders with apple coleslaw are always a hit. Even if you don't have leftover pulled pork, you can easily make this Instant Pot pulled pork!
For an easy dip, this chipotle chili cheese dip is spicy and savory, perfect for dipping into and ready in just 10 minutes.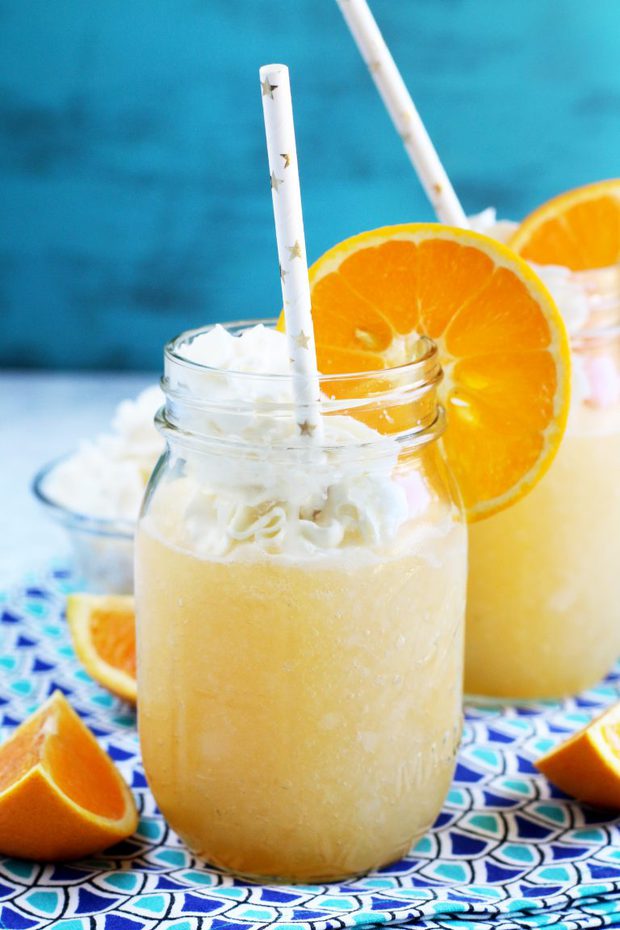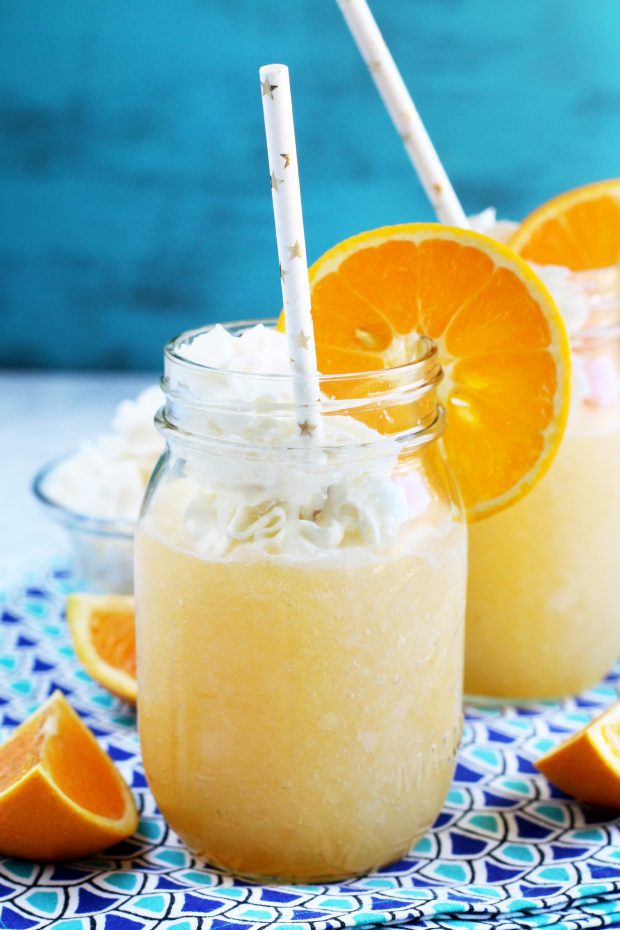 Finally, if you make this orange dreamsicle cocktail recipe, please be sure to give this recipe a rating or leave a comment! I love to hear when you all make recipes, and I do take the time to respond to every single comment. Feel free to drop questions below too, if you have them!
Oh and be sure to tag me on Instagram if you make the recipe! I love being able to see these recipes come to life in your homes – it's my favorite thing to look through those photos. It really means the world to me!
everyday seasonal cookbook
With seasonal produce guides, recipes, and more, this cookbook is filled with seasonal food for every occasion.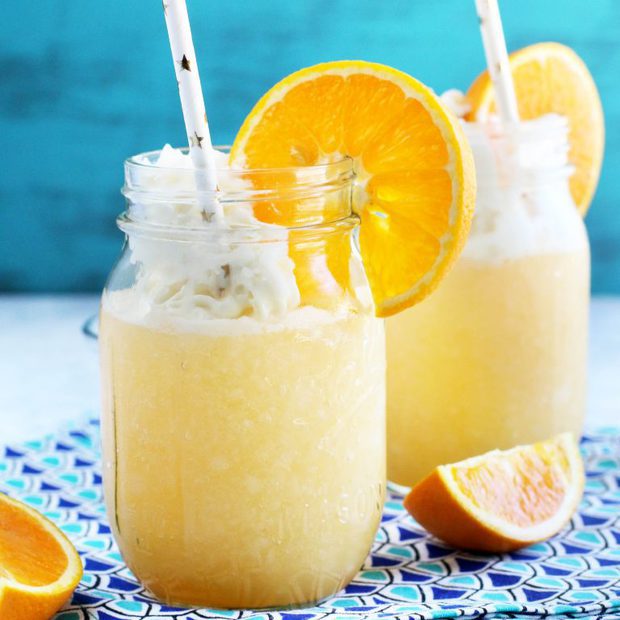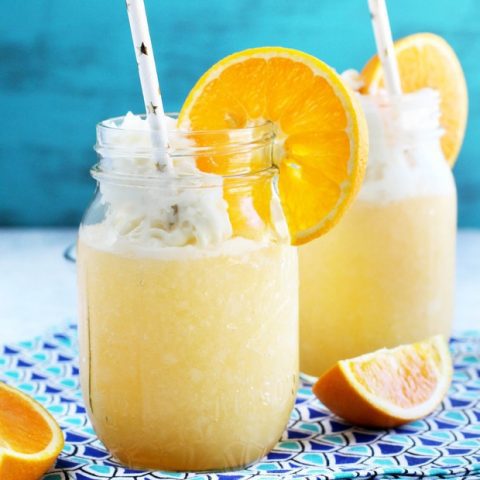 Orange Dreamsicle
A boozy orange dreamsicle cocktail that tastes just like the classic dessert.
Ingredients
3 cups ice cubes
1/2 cup freshly squeezed orange juice (no pulp)
2 oz whipped cream vodka (Pinnacle is my personal favorite!)
Garnish: whipped cream, orange slices
Instructions
Add the ice cubes, fresh orange juice and whipped cream vodka to a blender.
Blend until the ice is completely crushed and the mixture is thick and smooth.
Garnish with a slice of orange and some whipped cream.
Serve immediately!
Recommended Products
As an Amazon Associate and member of other affiliate programs, I earn from qualifying purchases.