Please note this post contains affiliate links.
Explore a refreshing roundup of watermelon-inspired cocktails and drinks that embody the essence of summer! From vibrant cocktails to mocktails to smoothies bursting with flavor, we are sharing a variety of ways to quench your thirst and embrace the season's juiciest fruit.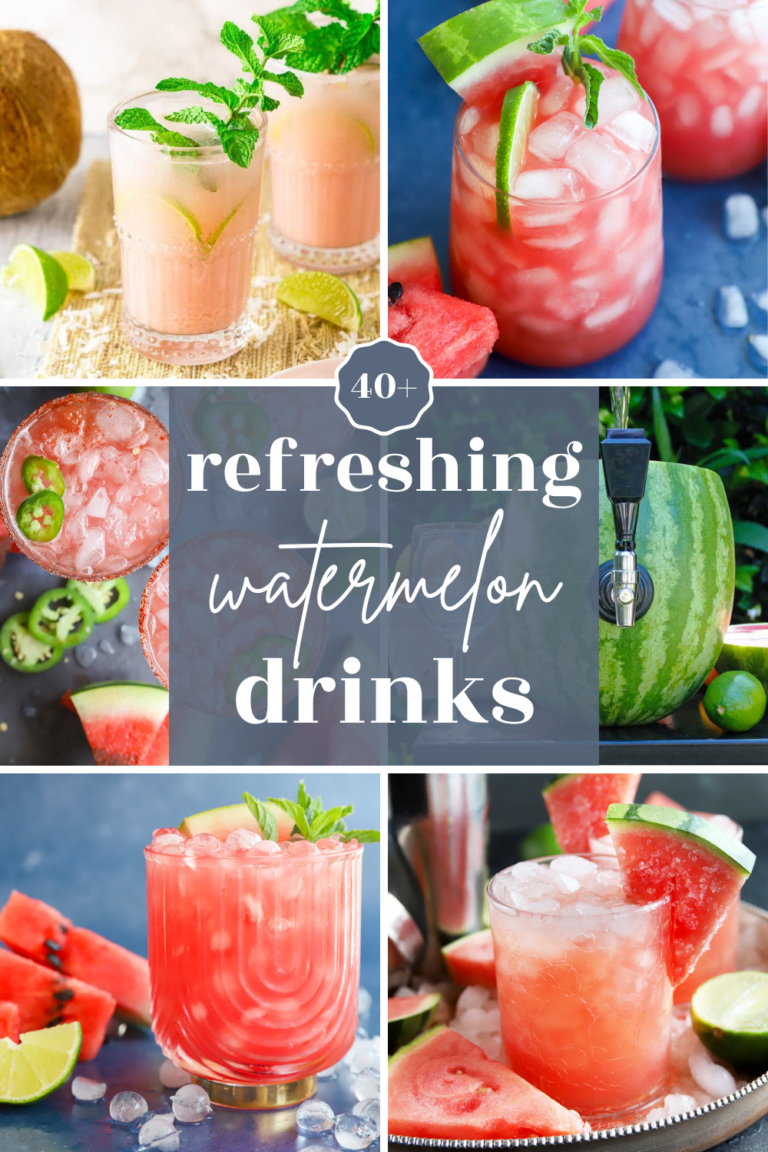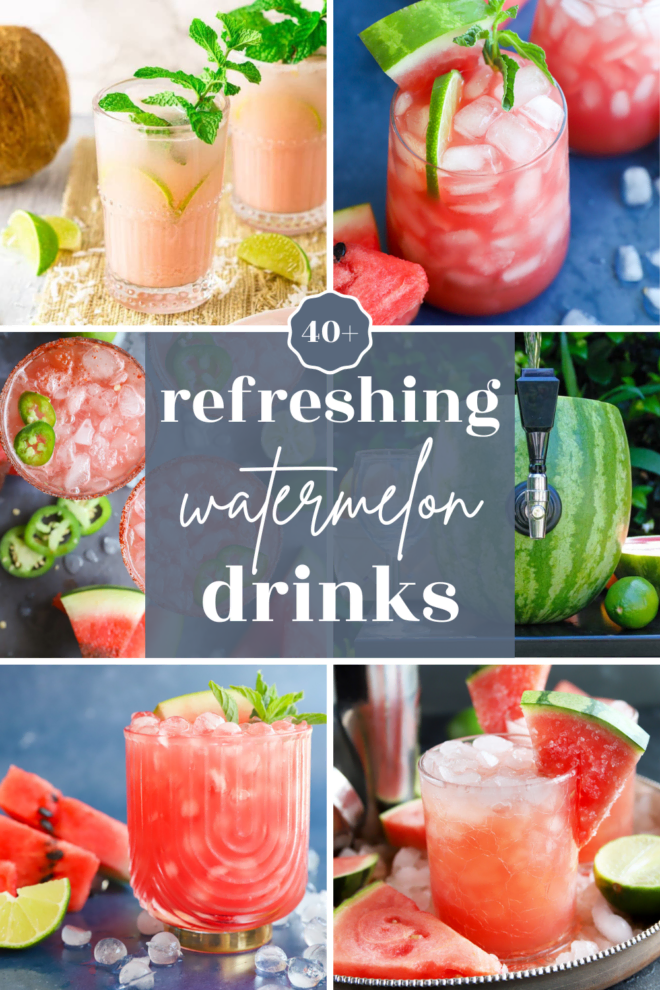 Watermelon is the fruit of the summer, and if you aren't putting it into drinks, you are seriously missing out. Watermelon juice is one of those drinks that I could sip on any day, but it's also a fantastic base for so many drinks.
Where can you serve any of these tasty watermelon drinks? The options are endless! There are cocktails to sip on by the pool, smoothies to start your day with, mocktails that the whole family can sip on, and big batch party drinks for your next party.
It doesn't matter if you are looking for watermelon cocktails or non-alcoholic watermelon drinks, this round up has it all. From classic recipes to unique twists, you are guaranteed to find something to enjoy in this list!
my must-haves for watermelon cocktails
If you are making watermelon juice for any of the recipes above, you will definitely need a blender (like a Vitamix) or a food processor. This is the easiest way to make watermelon juice without getting a juicer! Simple blend the fruit until smooth, then strain through a fine mesh strainer to get the juice.
You could also use a juicer, but it is a big bulky appliance so only grab it if you have room and plan to drink a lot of juice!
For cocktails, pick up a jigger, cocktail shaker, cocktail strainer, and cocktail stirring spoon. I love to have a classic set of glasses on hand like these Gatsby glasses because you can serve so many different drinks in them!
Don't forget to grab a set of these ice sphere molds to make ice for those drinks too! The larger ice cubes are ideal because they don't melt as quickly.
just one more thing…
If you are serving any of these watermelon cocktails or watermelon drinks, you will need some tasty summery food to go with them! Personally, I feel like seasonal summer recipes or grilling recipes go best with watermelon beverages.
Here are a few of my favorite meals to serve with a juicy watermelon drink:
If you love BBQ pulled meat, try an easy bbq pulled chicken burger or pulled pork burger!
A savory French onion burger melds together the juiciness of a grilled burger with the flavors of French onion soup.
Get ready to lick your fingers when you grab a rack of bbq apple cider ribs!
For more charred recipes, you can always check out my grilling recipes page. Don't forget to get more seasonal inspiration with these summer recipes, as well.