Please note this post contains affiliate links.
Make your summer cookouts even more special this year with these delicious backyard BBQ dishes. From wings to burgers, these recipes will take your BBQ game to the next level. Get ready to start grilling for your summer backyard bash!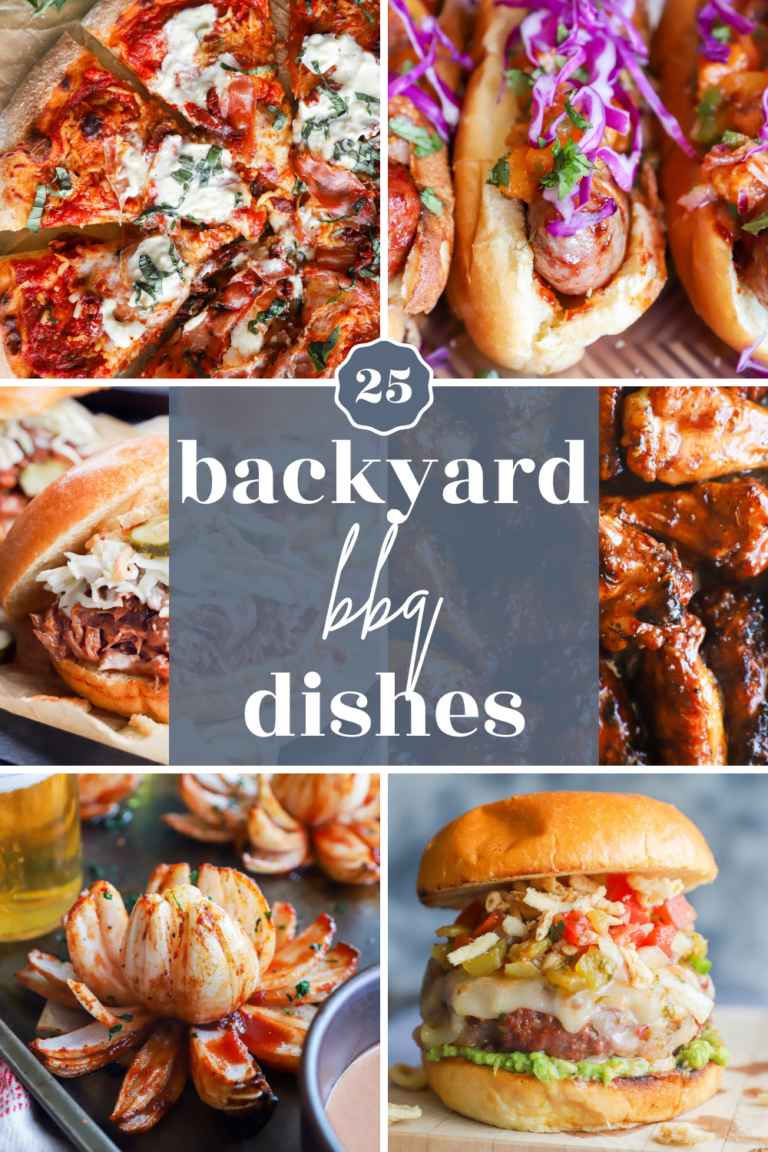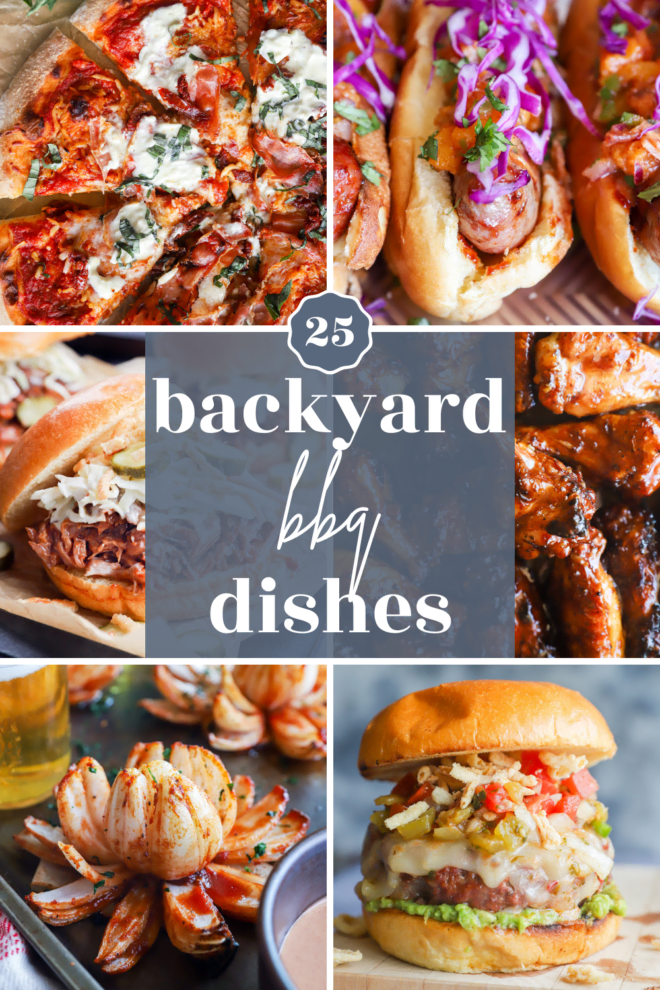 my must-haves for backyard bbqs
A lot of the recipes above include a grilling element! If I had to choose my favorite grill, it would hands down be this Traeger grill. I love a wood pellet grill because it allows you to grill AND smoke recipes. You can use so many different flavors of pellets too, but if you are unsure where to start, I recommend trying the Traeger grill signature pellets.
Additional grilling favorite items are below!
You will also need basic cooking supples handy like a cutting board or carving board, a chef's knife, metal mixing bowls, measuring cups, and measuring spoons.
just one more thing…
If you are hoping to throw a party, you will definitely need some cocktails to go with all this amazing food. To keep with the theme of the backyard bbq, these are some of my favorite cocktails to serve when it is hot outside.
For more cocktails, you can always check out my cocktails recipe page!
If you need a tasty appetizer for your gathering, consider a summer charcuterie board so everyone can graze while the grill is going.