Please note this post contains affiliate links.
Kick back and sip on a Salted Watermelon Grapefruit Paloma! The combination of sweet and tart fruit, plus a bit of salt, come together to make the perfect summer sipper. Bust it out for your Cinco de Mayo celebrations or any backyard summer cocktail hour!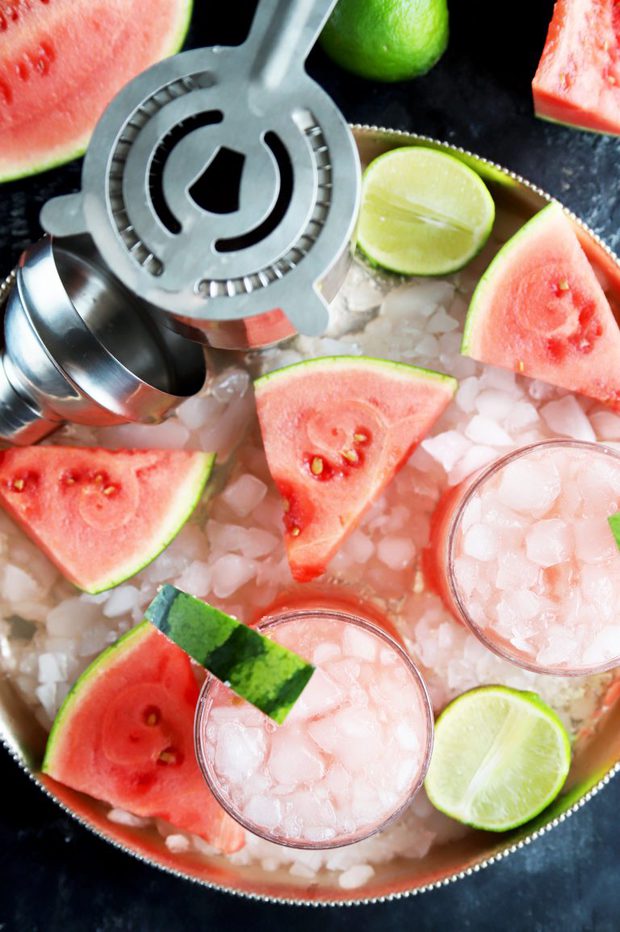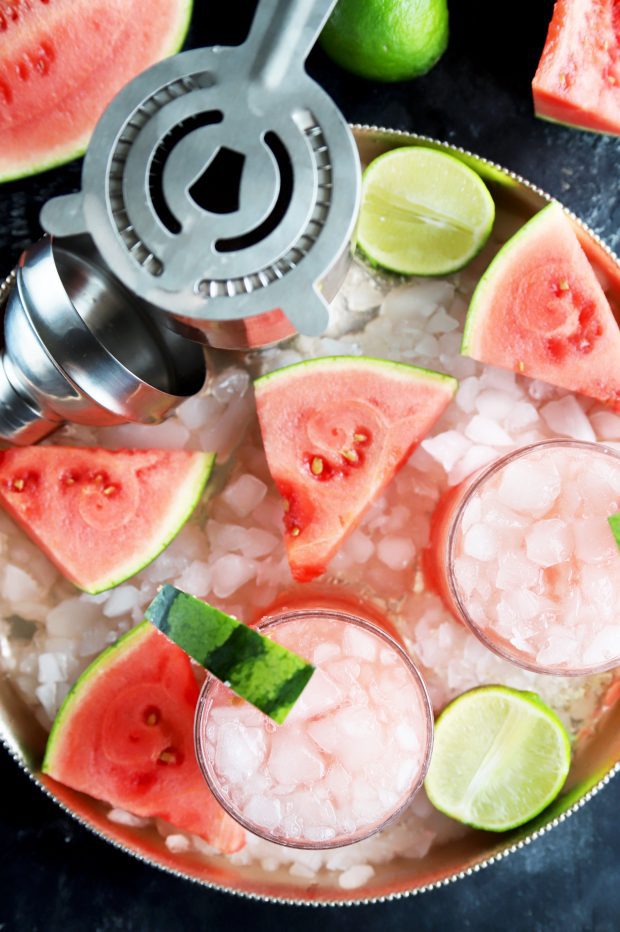 Please note that some of the links below are affiliate links. If purchases are made via these links, I will receive a small commission.
OMG OMG OMG OMG OMG.
THIS COCKTAIL THO.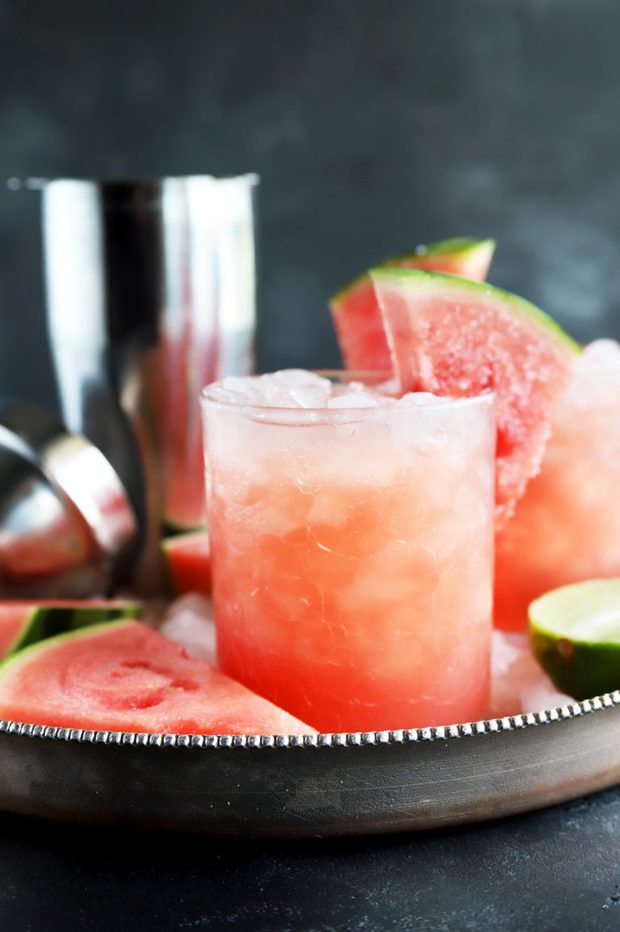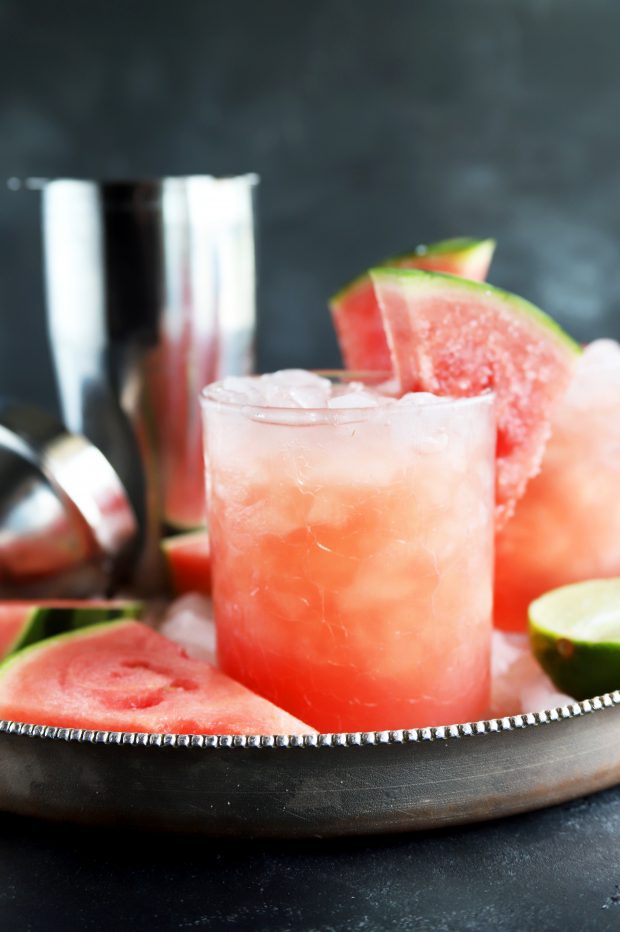 When I made this cocktail, I had to physically restrain myself from gulping the entire thing down in one go.
Now that the sun is out and the weather is warm, I'm fully loving our back patio again. Sitting in a chaise lounge chair with a cocktail in hand is just how I want to unwind every evening from now until fall.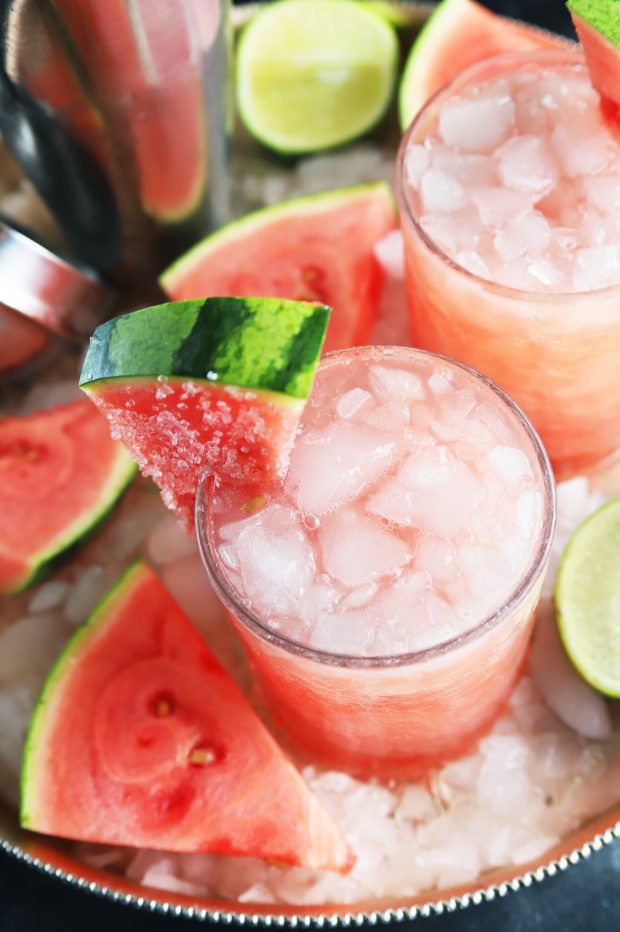 From our patio, I can see the sky light up with the colors of the sunset, and it's pure happiness.
When this time of year comes, I'm all about finding the best summer sippers. For me, it needs to be something light and strong, while also having that refreshing effect after each sip.
You know, the feeling that makes you go "ahhhh" in between each sip gulp.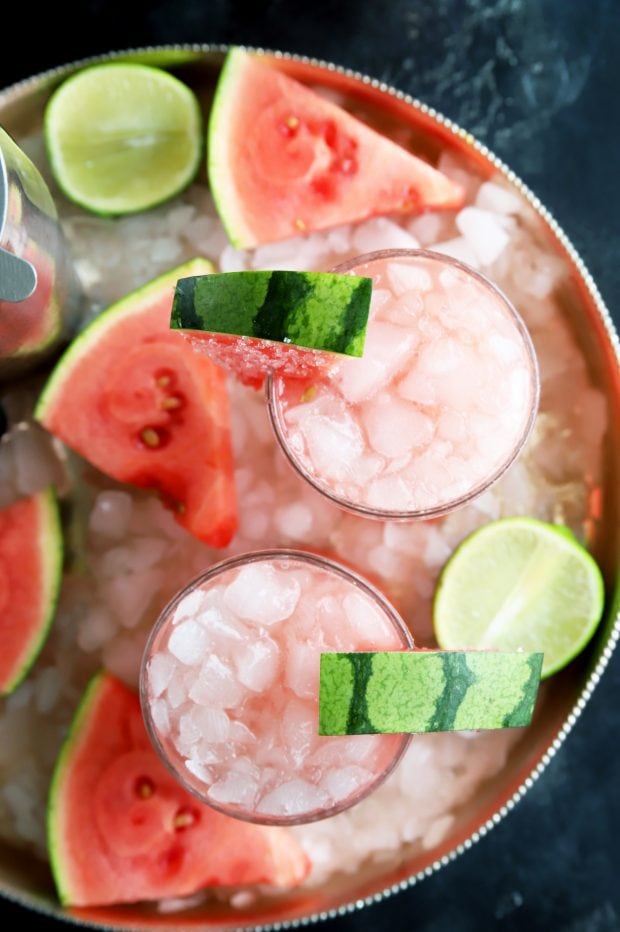 This cocktail has literally everything you could want, not only for the summer, but also for Cinco de Mayo.
It is bright and light, while also being extremely refreshing.
With fresh watermelon juice for the sweet cooling element, it pairs perfectly against the tang of the grapefruit.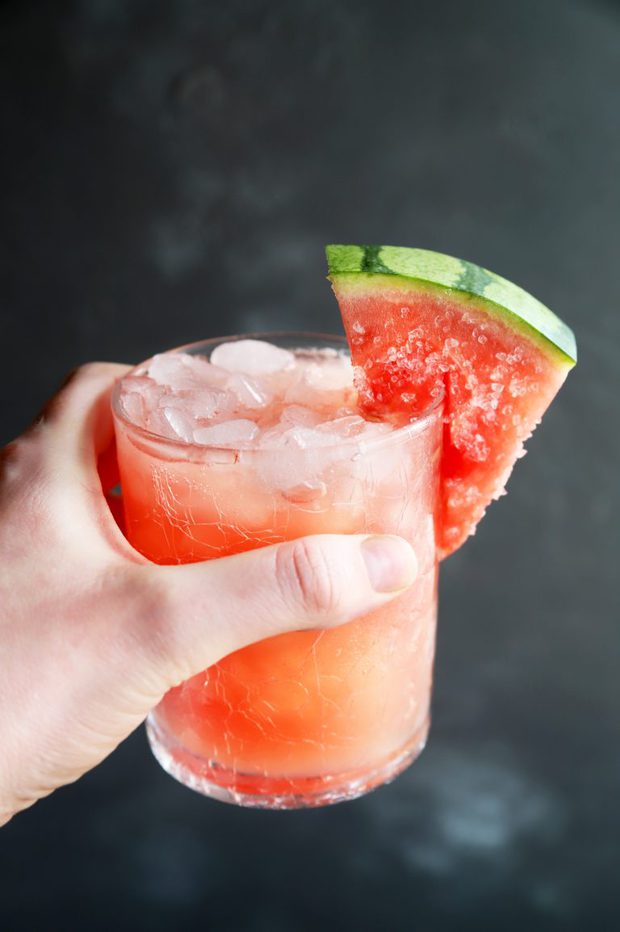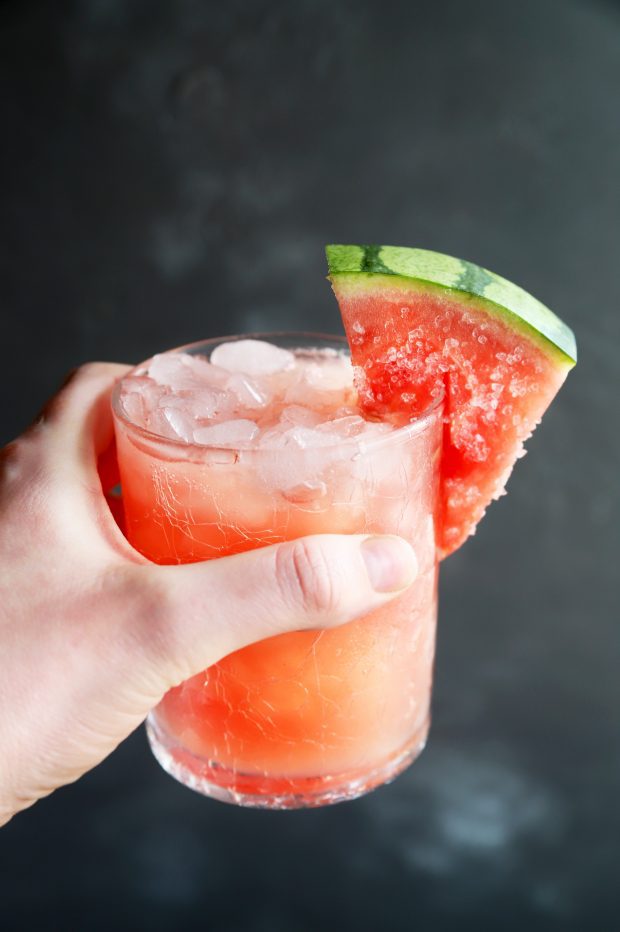 The silver tequila is just the boozy note that you want to pair with these flavors (and coming from someone who doesn't LOVE tequila, that's saying something).
The final piece is a garnish of salted watermelon. When you dip half of the salted watermelon wedge into the drink to garnish the glass, you get a dash of salt in the cocktail. That little touch of salt is a delightful added element for the cocktail, making it downright addictive.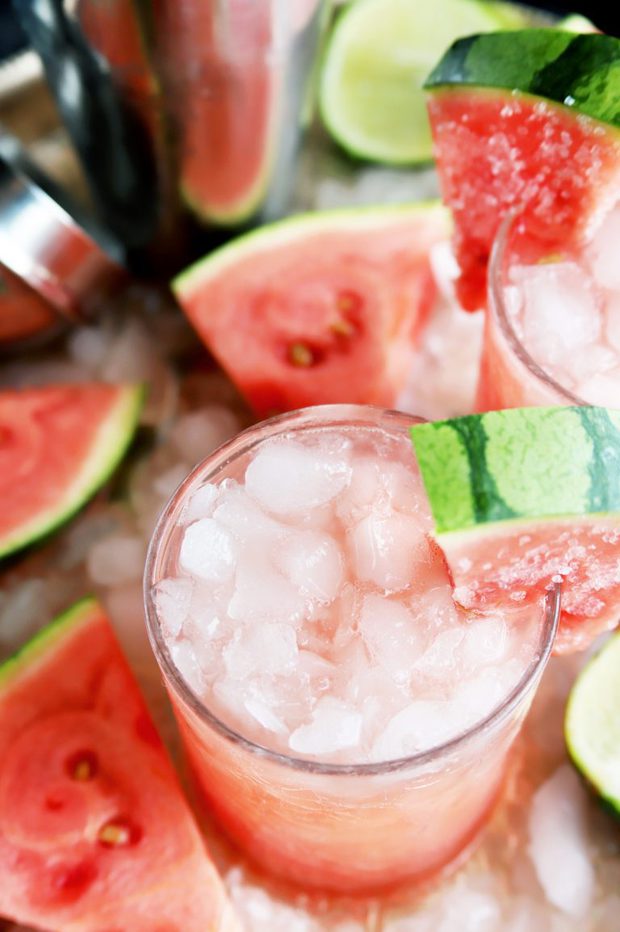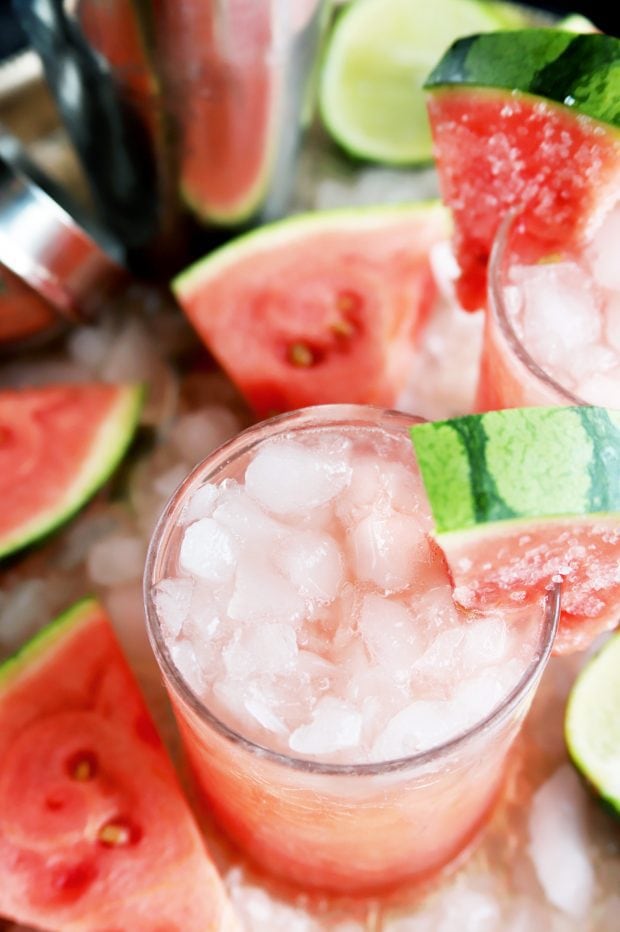 It goes with anything you could possibly be craving throughout the season. It can be paired with everything you might be eating on Cinco de Mayo, from tacos to nachos to burritos. You can pair it with anything you plan to make on the grill, like hot dogs, burgers, and wings. Essentially it's the most versatile cocktail of the summer!
If you love watermelon, this watermelon agua fresca is a delicious non-alcoholic option!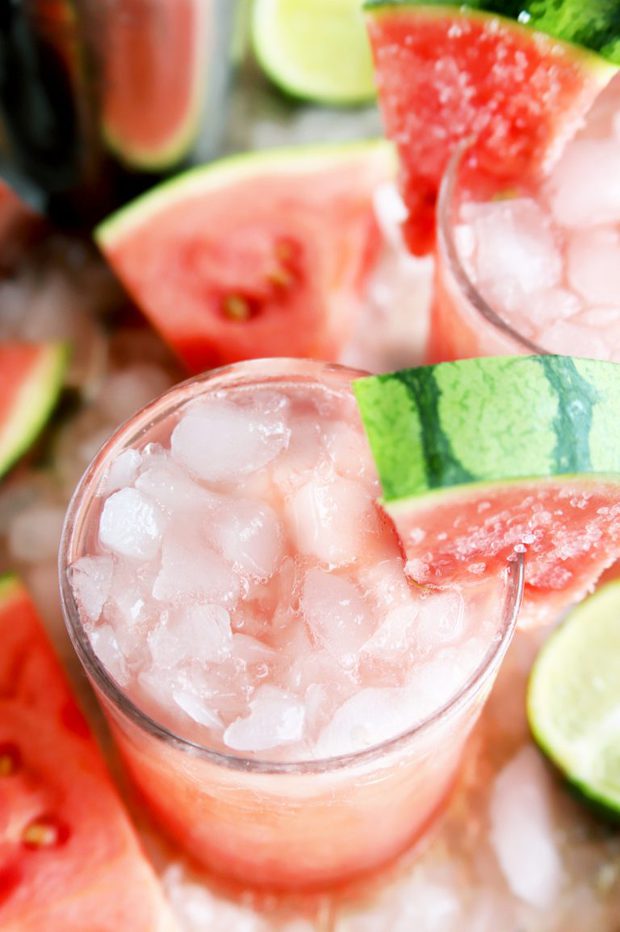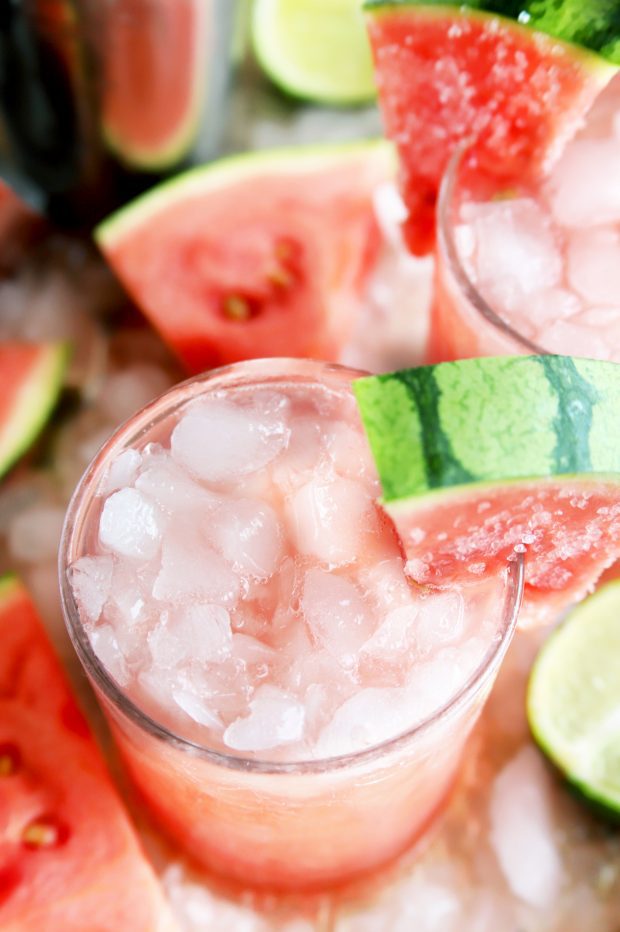 Are you going to make one tonight too?!? Because I'm ready for one already… And it's not even 8am…
#NOSHAME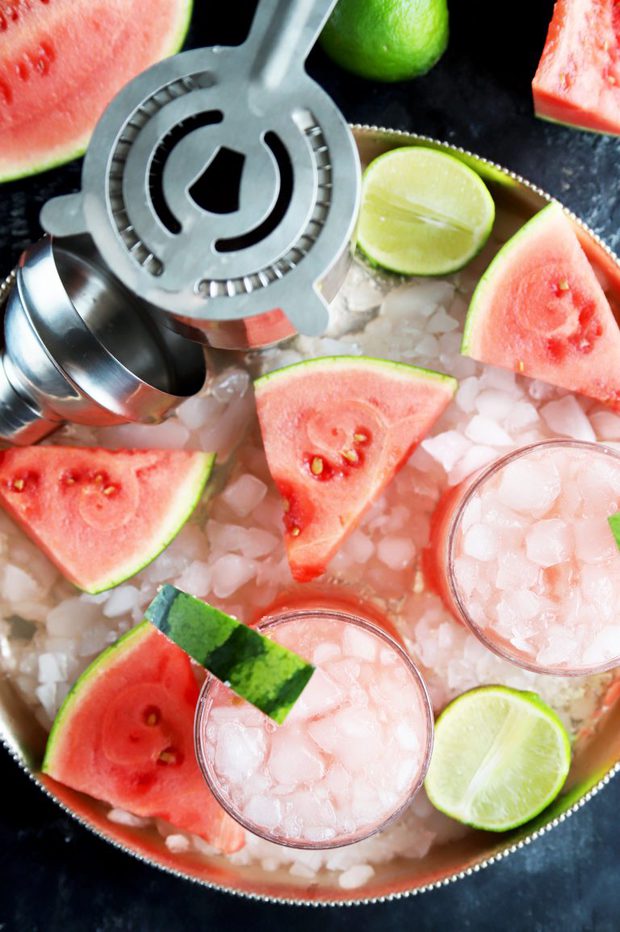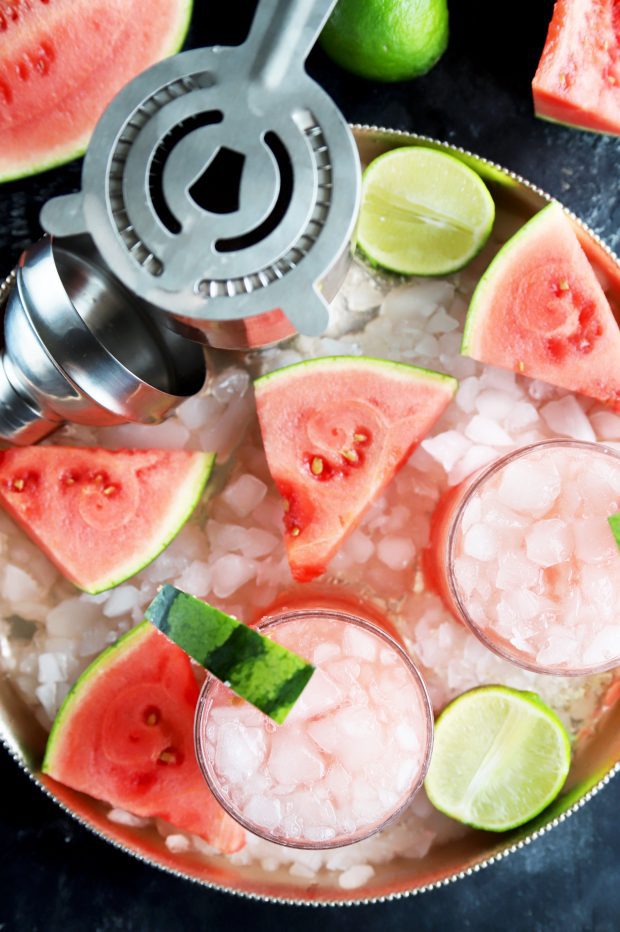 This Recipe's Must-Haves
This Boston cocktail shaker is one that I use constantly for my cocktails. It's a simple shaker, but it's got great capacity!
You will need a fine mesh strainer to get the juice from the watermelon for this cocktail. The fresher the juice, the better the cocktail will be, after all.
This easy cocktail strainer is ideal for straining out the liquid for the cocktail into the ice-filled cocktail glasses!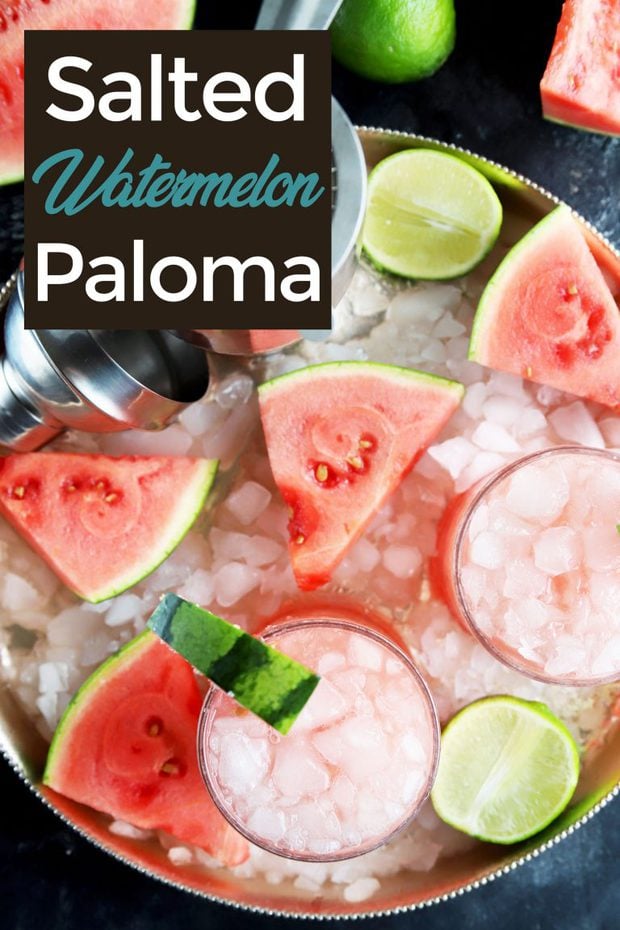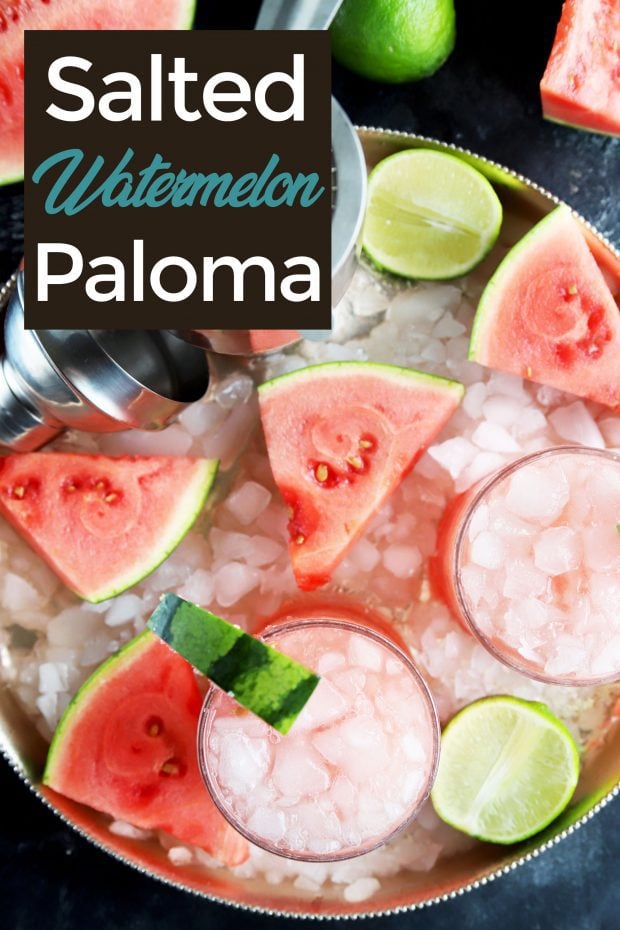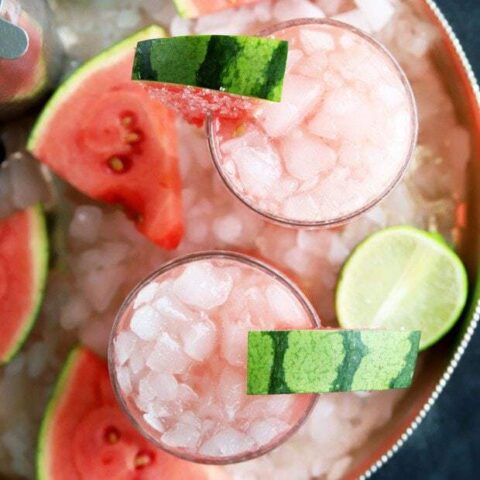 Salted Watermelon Grapefruit Paloma
The sweet and salty combination of salted watermelon, grapefruit and tequila is ideal for your summer sipping plans!
Ingredients
1 cup cubed watermelon
1/2 cup grapefruit juice
4 oz silver tequila
1 1/2 Tbsp fresh lime juice
Club soda
Garnish: watermelon wedges, coarse salt
Instructions
Add watermelon cubes to a blender or food processor and puree until smooth. Use a fine mesh strainer to strain to mixture into a cocktail shaker filled with ice.
Add grapefruit juice, tequila, and lime juice to the shaker. Shake well for about 15 seconds.
Strain into two cocktail glasses filled with ice. Top with club soda.
Garnish with watermelon wedges dipped in coarse salt.
Notes
If you like extra salt, you can rim the glasses with salt as well!
Recommended Products
As an Amazon Associate and member of other affiliate programs, I earn from qualifying purchases.