Please note this post contains affiliate links.
This Easy All Purpose Marinade makes summer grilling oh-so simple. You can use it with any protein from beef to pork to chicken. The marinade makes the protein nice and juicy, with a tangy and hearty fresh flavor in every bite. Fire up the grill, it's time to cook!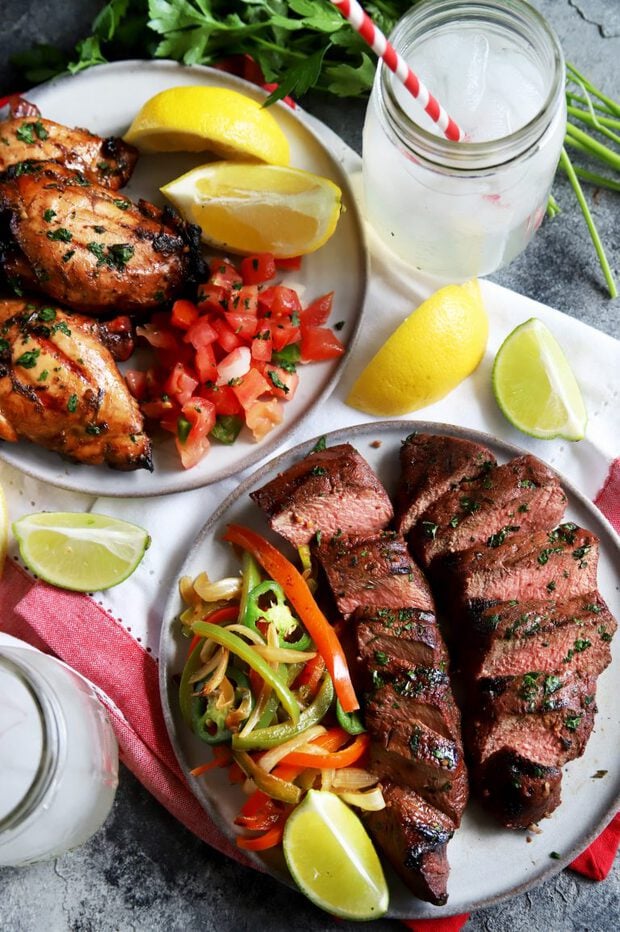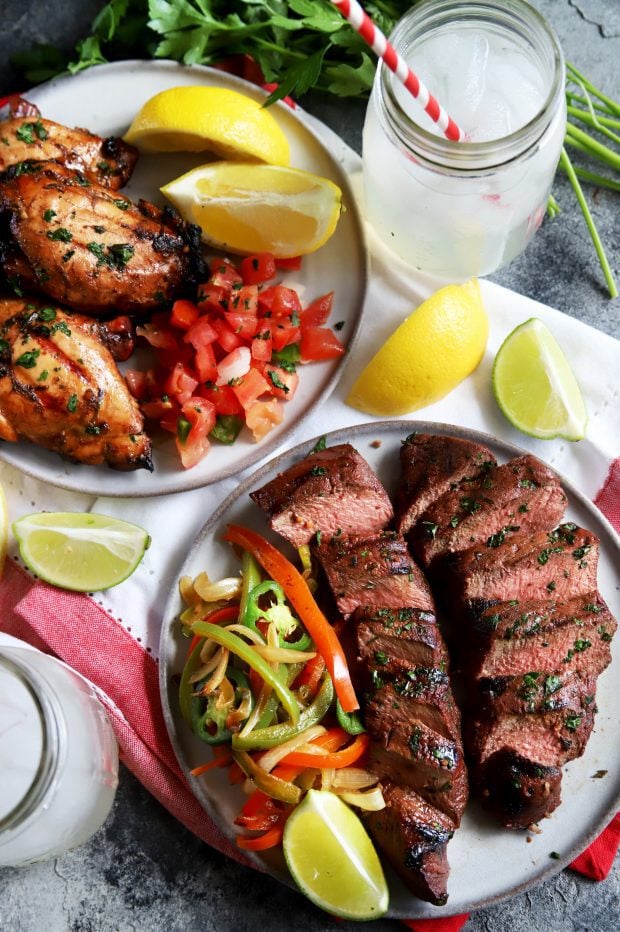 Disclosure: This post is sponsored by ButcherBox. As always, all opinions are my own. Thanks for supporting the brands that support Cake 'n Knife!
Summer is in full swing over here and I have to tell you, my grill is getting a serious workout.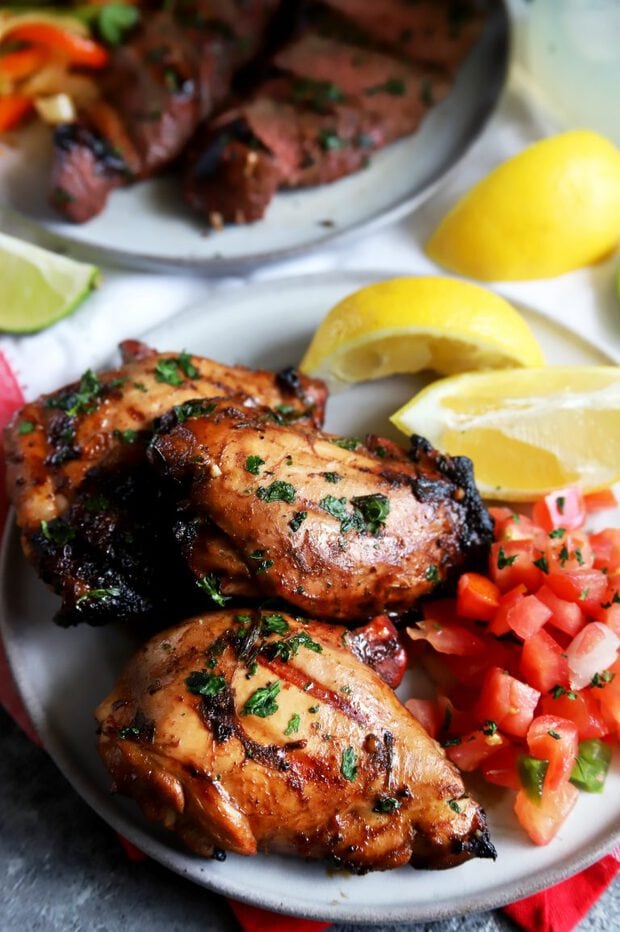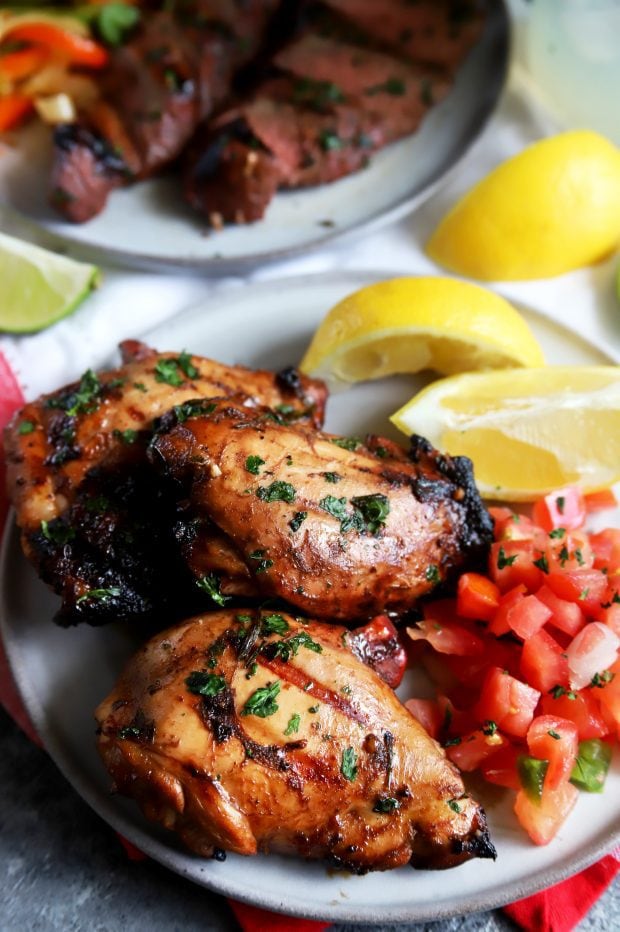 From beef to pork to chicken to fish, all of the proteins have been hitting the grates on a weekly basis at the very least.
I don't know if you follow me over on Instagram, but when I was going through the most difficult weeks, there was one thing that totally saved me and the Man in terms of cooking.
Simply put, it was ButcherBox.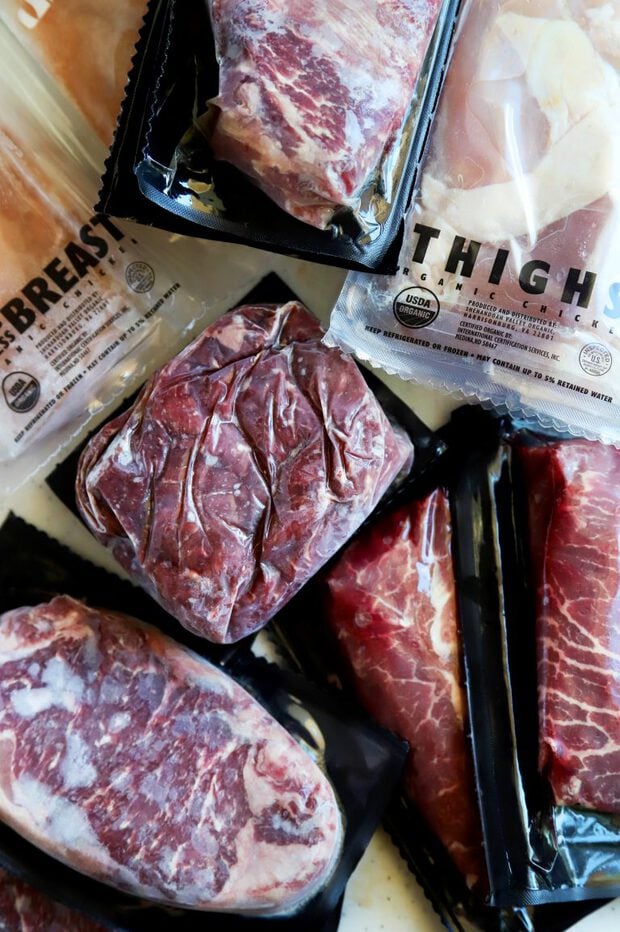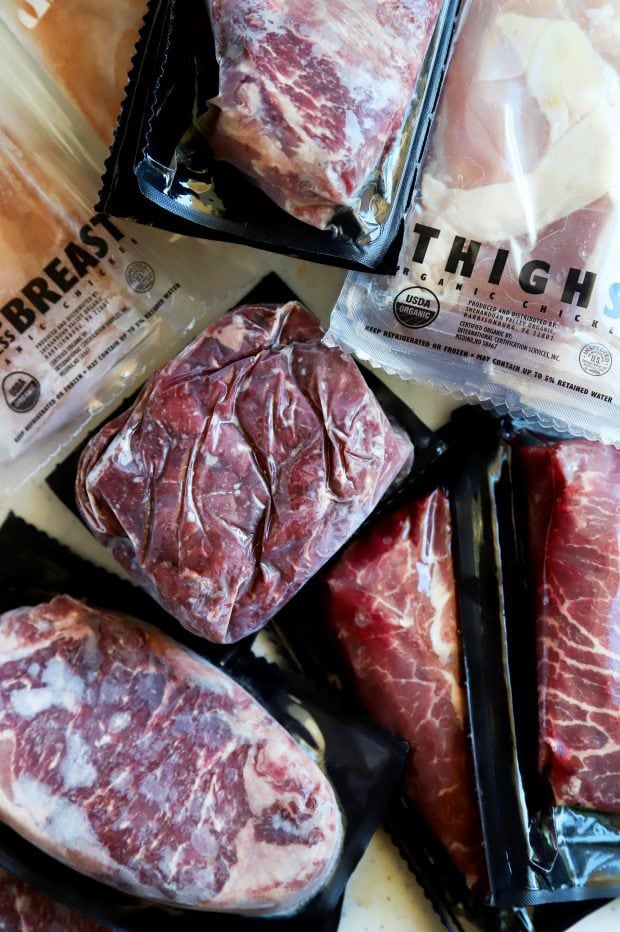 I've included a master list of recipes that you can make with the help of ButcherBox at the bottom of this post too! Be sure to scroll all the way down to check it out.
We really leaned heavily on the mail-ordered meats because they are so easy to create recipes from, and the flavor of the beef, pork, and chicken is downright tasty. I have made everything from burgers to BBQ chicken to fancy steak frites, and I'm not stopping there!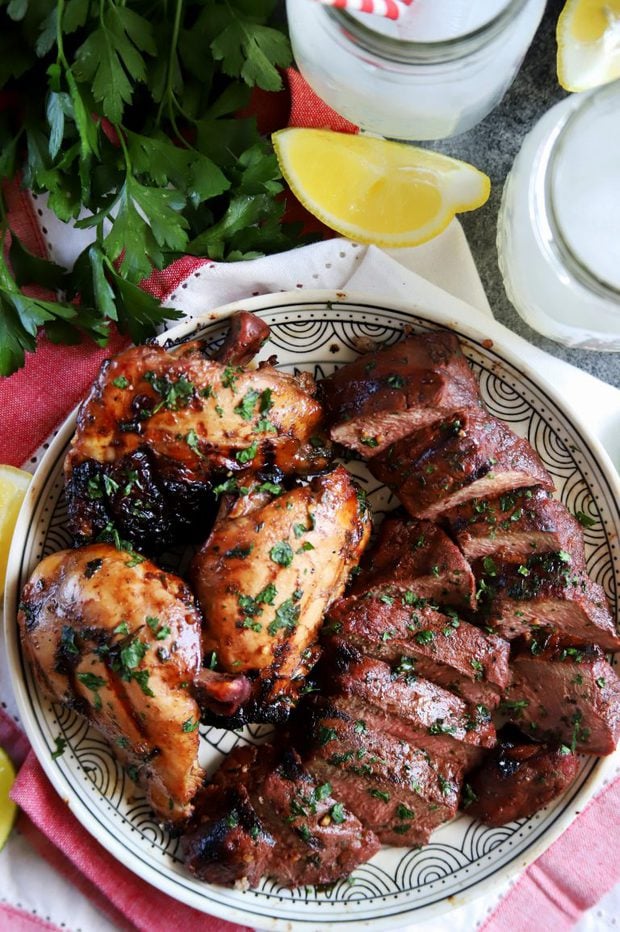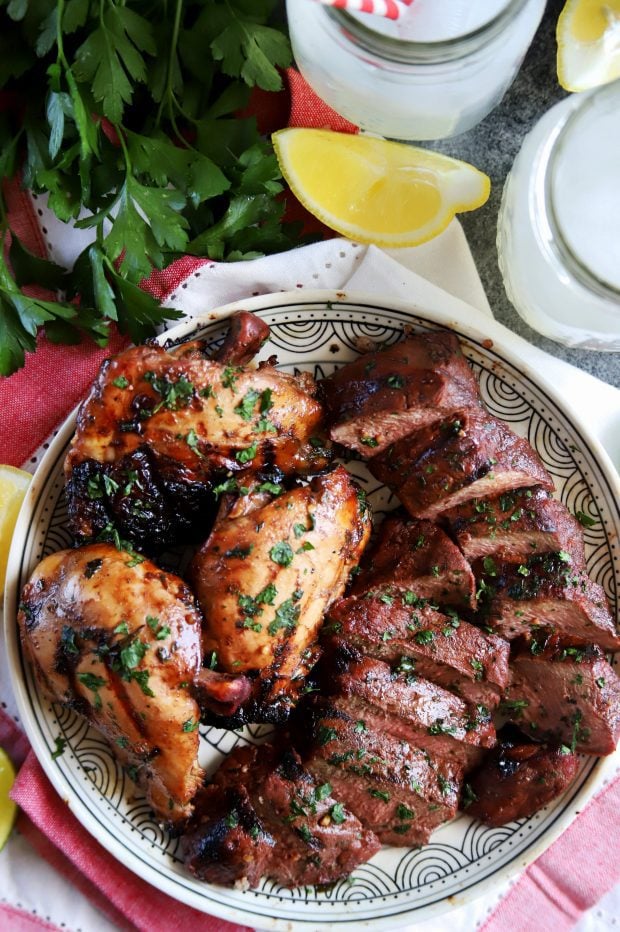 Now I'm sure that you've heard of a bunch of different meat delivery or meal delivery services out in the world, but I can honestly say that ButcherBox has become an instant favorite for the Man and I.
We've tried others, but this is the one that really stands out in a sea of options.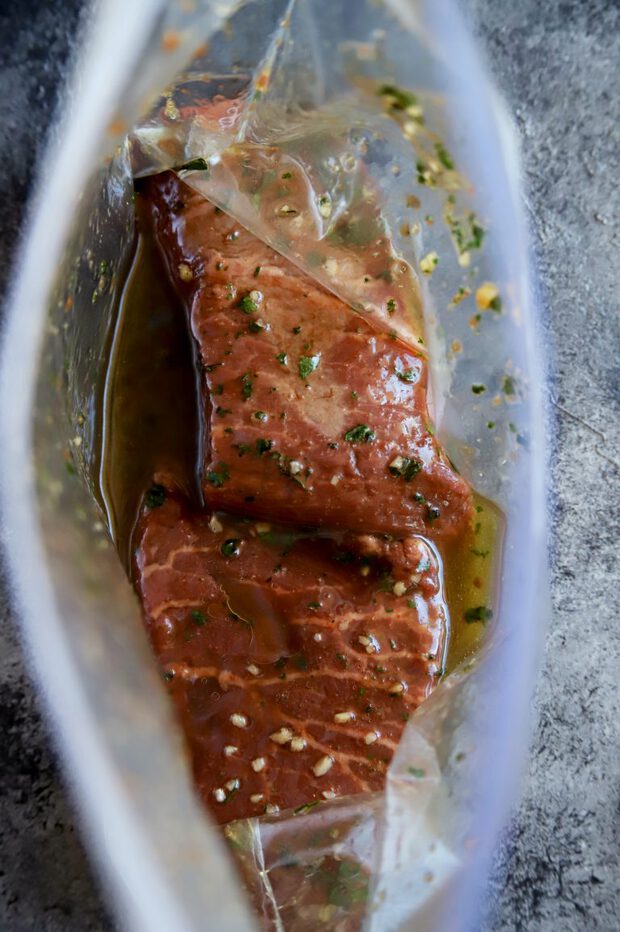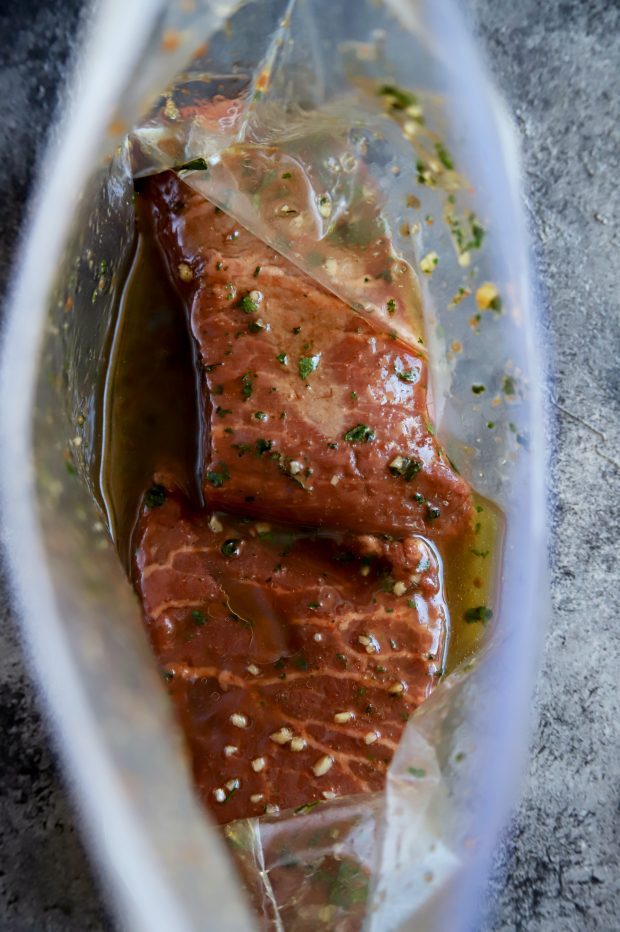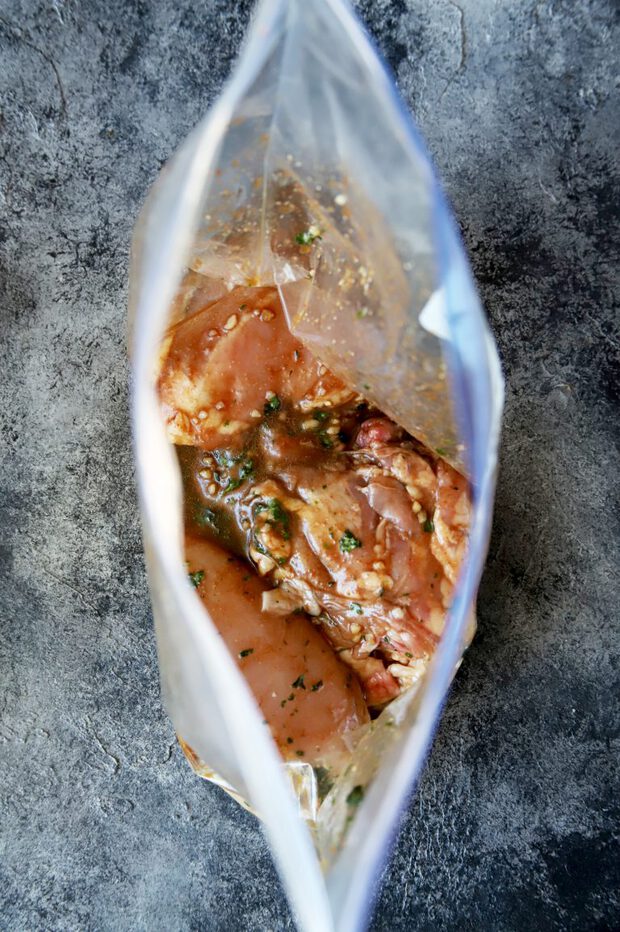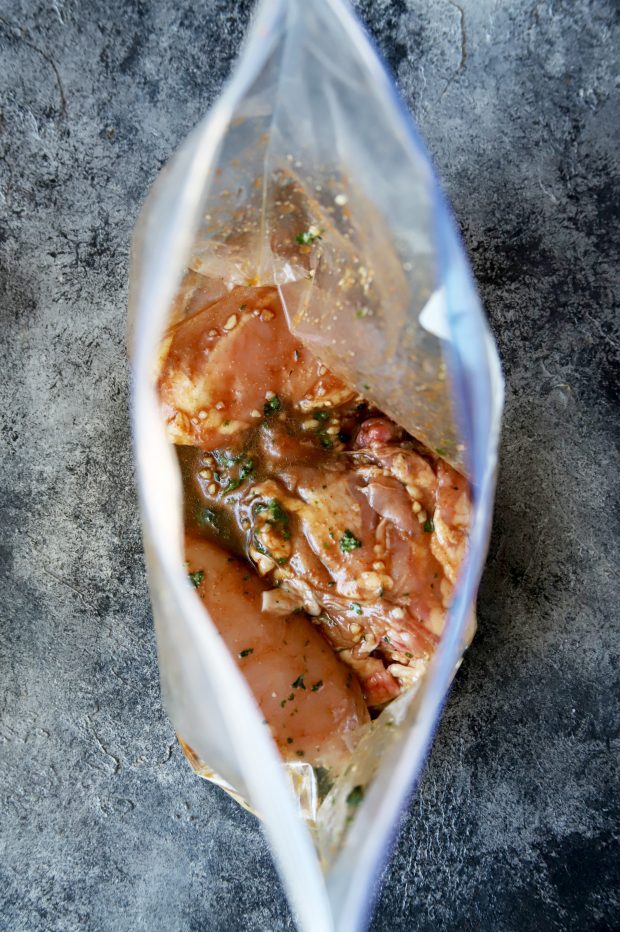 All of the beef from ButcherBox is 100% grass-fed, grass finished. They also have heritage breed pork and free-range, organic chicken.
Not only do they have incredible product and a wide variety, they are striving to make it more accessible to US consumers.
Honestly, this is one of those companies that you can feel good about purchasing from, but you can also taste the difference in their products. I know that sounds kind of corny, but the quality of meat is really above and beyond anything you can grab at your supermarket.
Fun Fact: The ButcherBox boxes are 100% curbside recyclable and made from 95% recycled materials! For me that's a big bonus because not only is the product sustainably sourced, ButcherBox puts sustainable practices in everything right down to the box they send to you!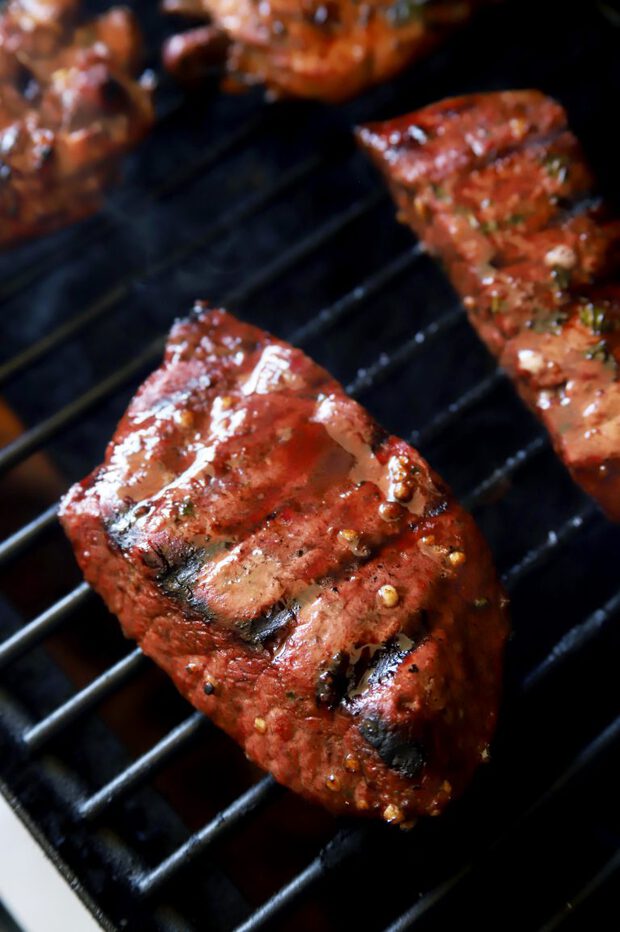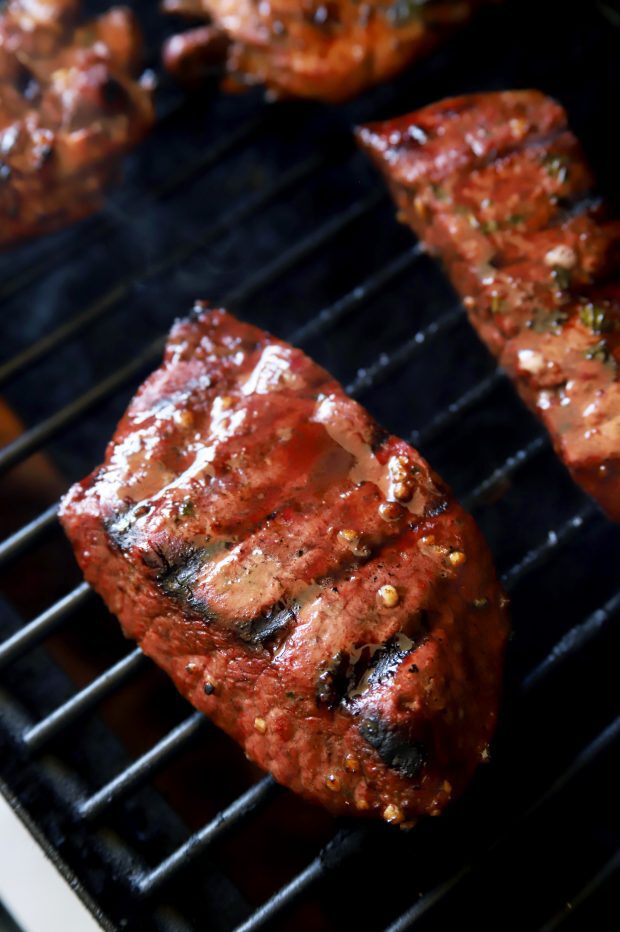 When it comes to summer grilling, ButcherBox really comes in handy. You can order a box based on the kind of proteins you like to eat the best, then you whip out what you need when you need it.
That's why you need this easy all purpose marinade in your life for your summer grilling. It's ideal for literally any protein, bringing in tangy and fresh flavor while also keeping all the proteins super juicy.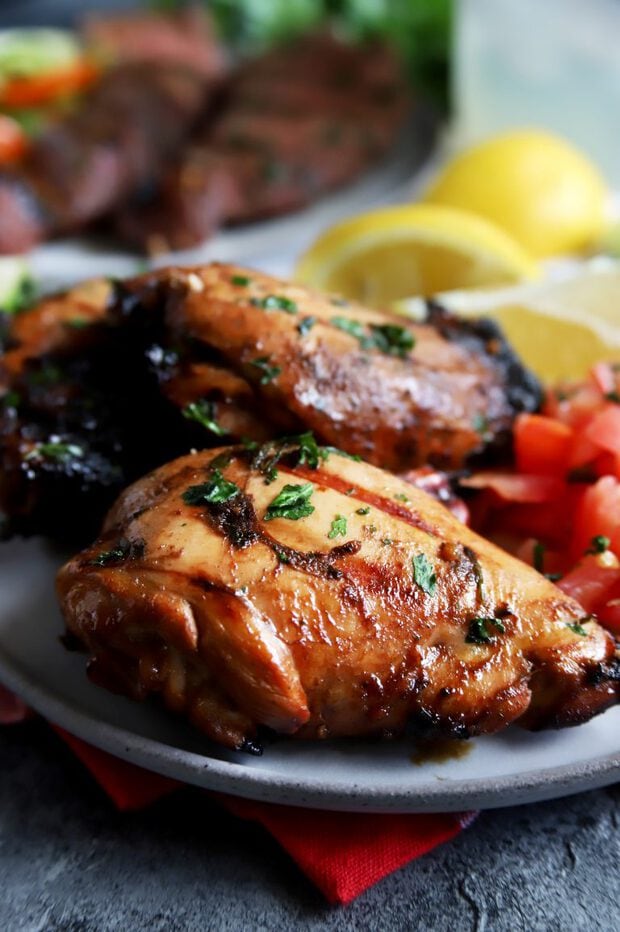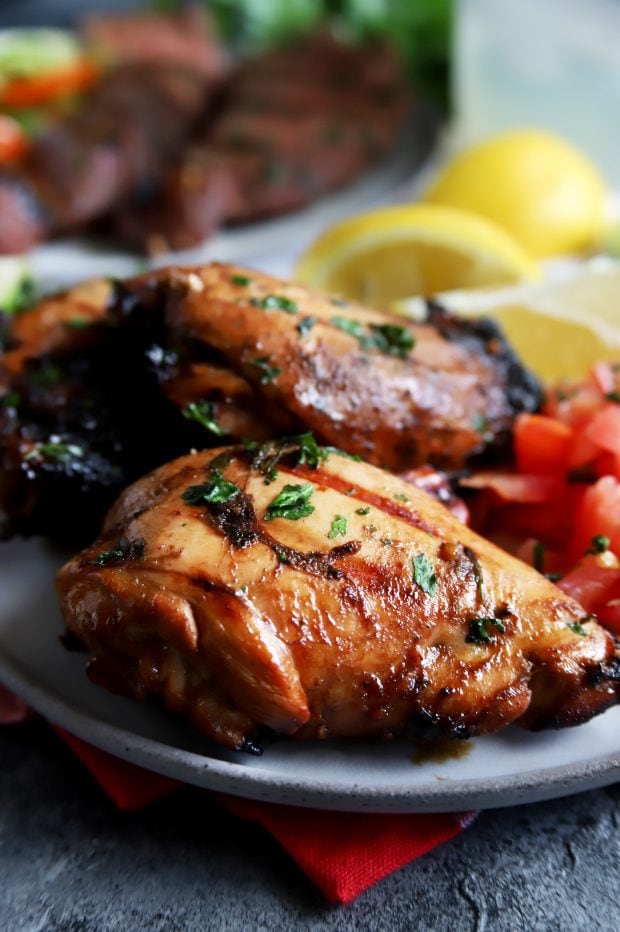 The best part is, you most likely have all the ingredients for this marinade in your pantry and refrigerator already!
What You'll Need To Make This Easy Marinade
All you need is a bowl from your set of mixing bowls and whisk to make the marinade.
Obviously, you need your preferred ButcherBox package so you can select whatever protein you plan to enjoy tonight.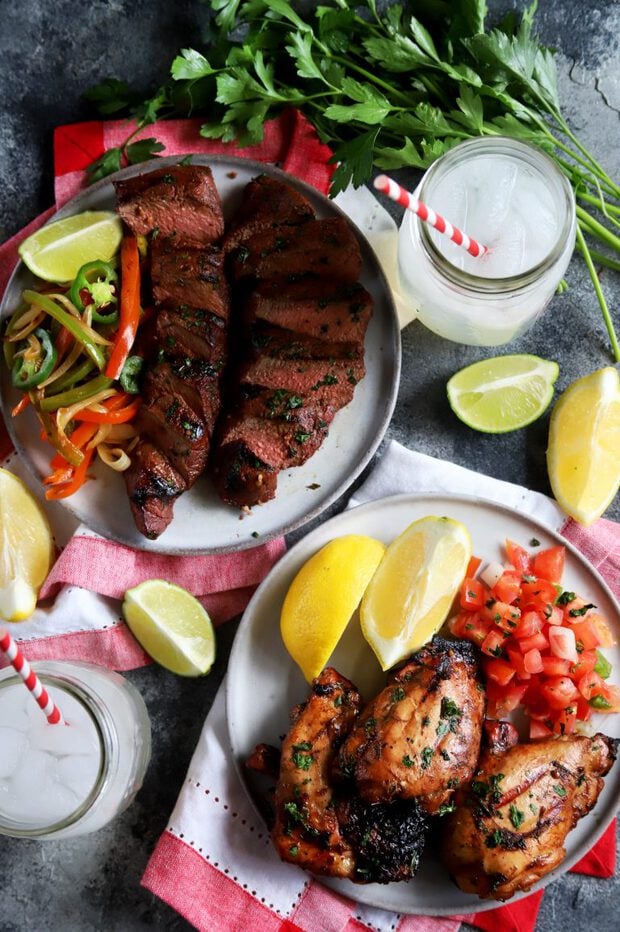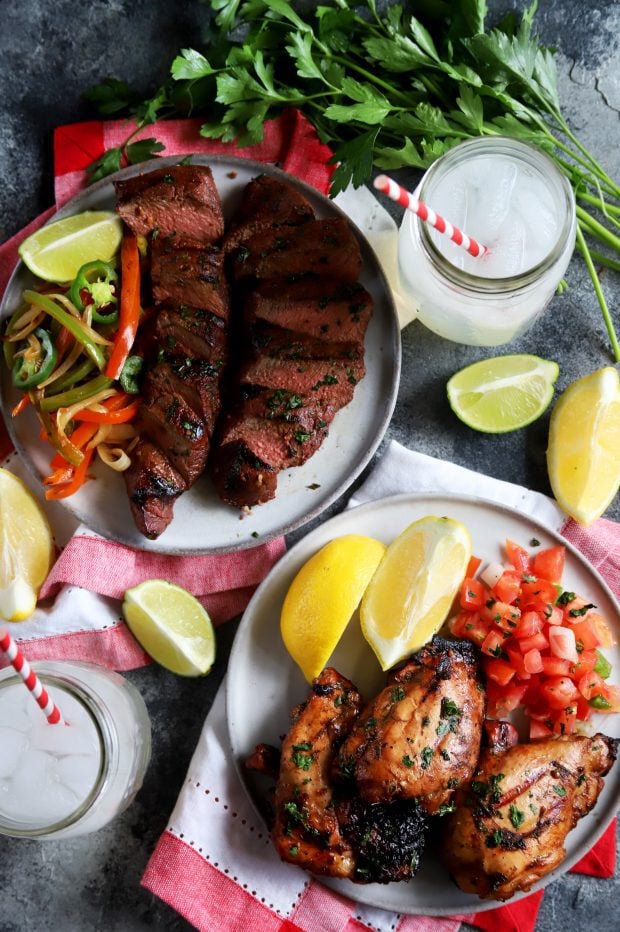 Quick Tips For Making This All Purpose Marinade
You can easily use lime juice instead of lemon juice if that's all that you have.
Don't like parsley? Use freshly chopped cilantro instead.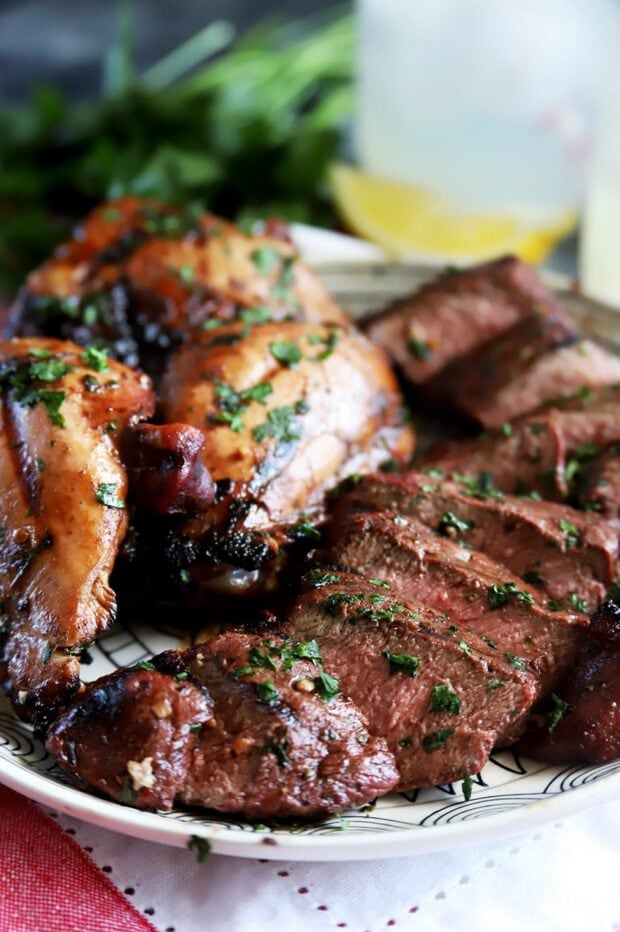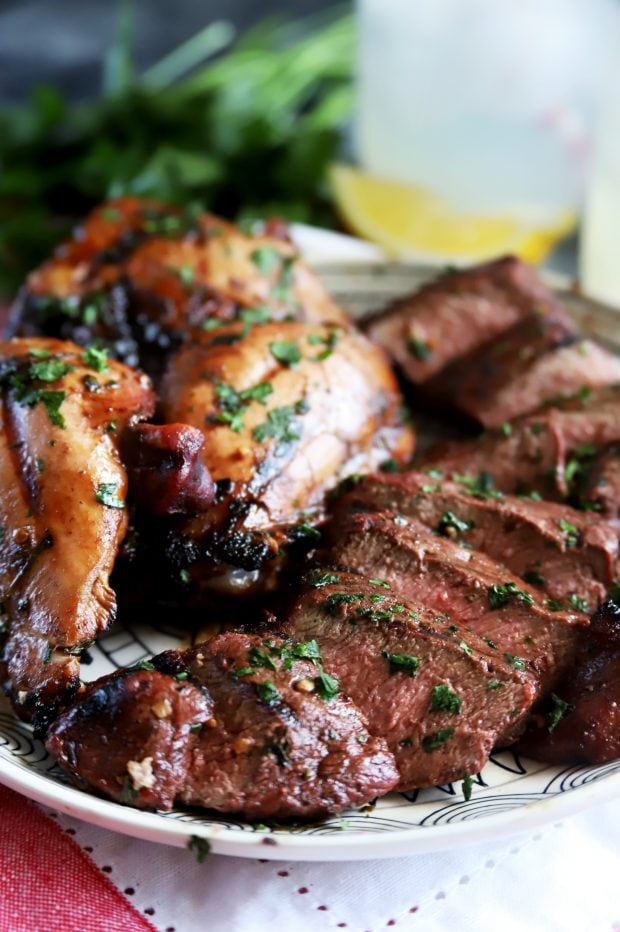 Make sure that you give your protein a solid two hours for the marinade to seep into the meat. However, the longer you leave it the better it will taste. I always recommend marinating proteins overnight.
You can also whip it up in the morning so all you have to do is throw the meat on the grill when you get home from work!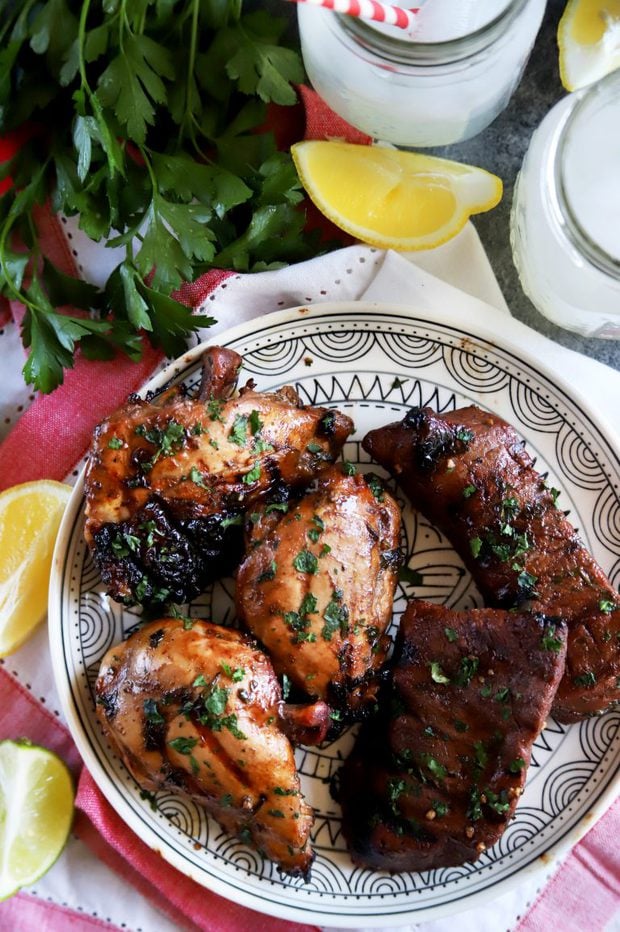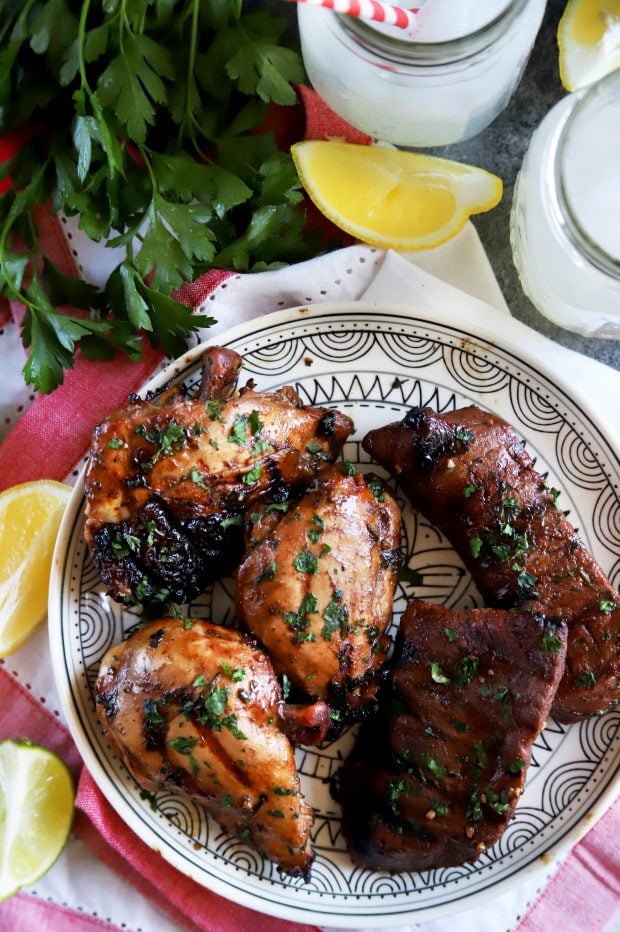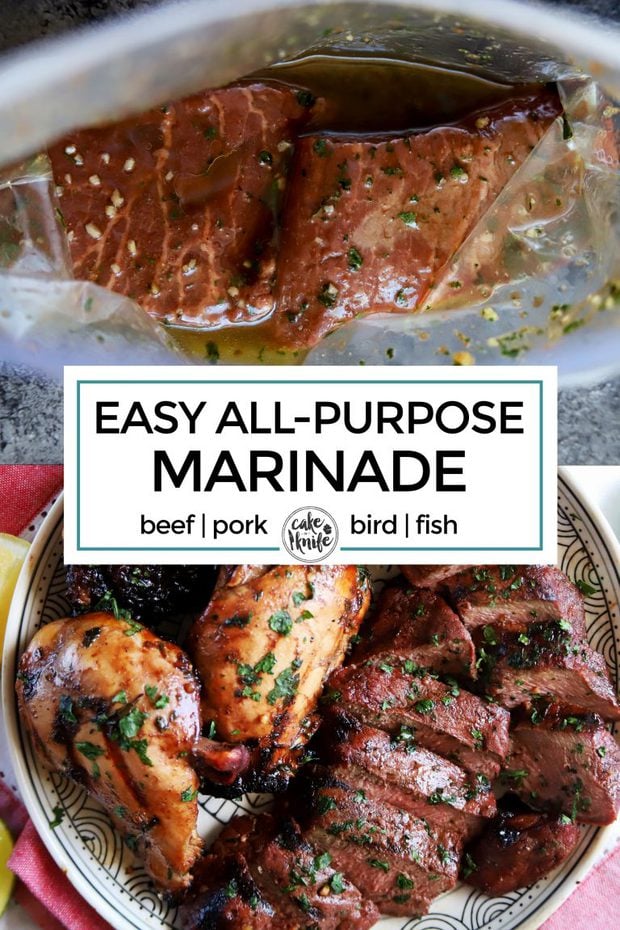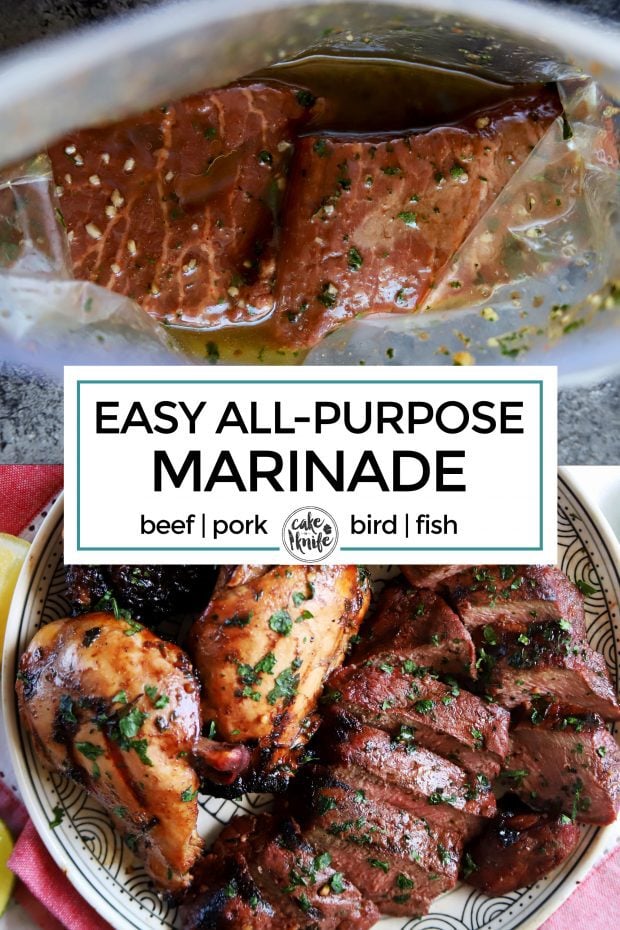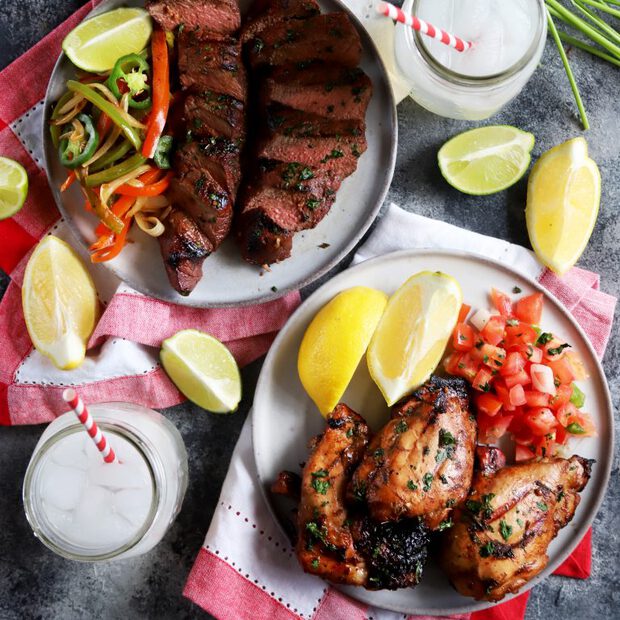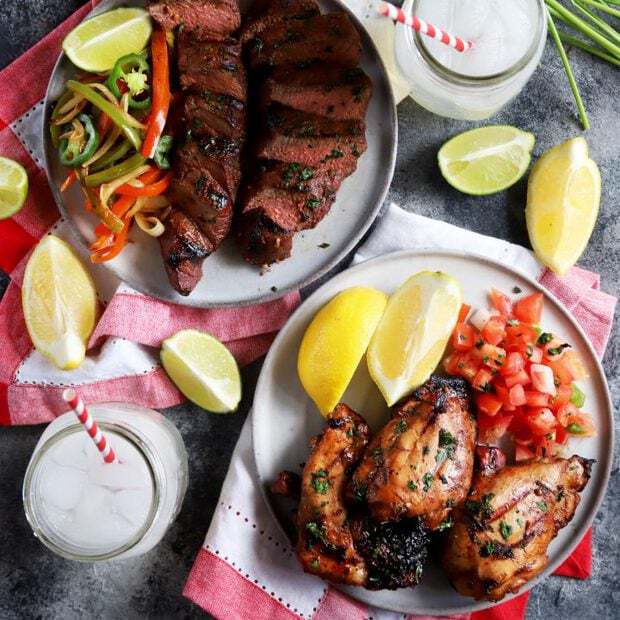 Easy All Purpose Marinade
Yield:
1 1/4 cups marinade
Total Time:
2 hours
5 minutes
The easiest marinade in the entire world, that can be used for any protein including beef, pork, chicken and even seafood!
Ingredients
2 lbs your chosen protein (beef, pork, chicken)
1/2 cup soy sauce
1 Tbsp Worcestershire sauce
2 Tbsp balsamic vinegar
2 tsp honey
2 cloves garlic, minced
1/2 tsp onion powder
1/4 tsp cayenne pepper
1/3 cup olive/vegetable/canola oil
2 Tbsp lemon juice
1 Tbsp fresh parsley leaves
Garnish: fresh parsley leaves
Instructions
Add soy sauce, Worcestershire sauce, balsamic vinegar, honey, garlic, onion powder, cayenne pepper, oil, lemon juice, and parsley leaves to a medium bowl. Whisk to combine.
Add the mixture to a large sealable bag along with your desired protein. Seal and place in the refrigerator for at least 2 hours or up to overnight.
Remove from marinade and cook as desired on the grill. You can also use this marinade for proteins that you would like to cook on the stove or in the oven. Garnish with a sprinkle of fresh parsley and serve.

Recommended Products
As an Amazon Associate and member of other affiliate programs, I earn from qualifying purchases.
ButcherBox Recipe Inspiration