Please note this post contains affiliate links.
A Vodka Cherry Limeade is the homemade adult version of your favorite summer refreshment! The combination of lime, cherry, and vodka is refreshing and tangy, with just the right hint of sweetness. It'll make you feel like a kid again, but with the perks of being an adult 😉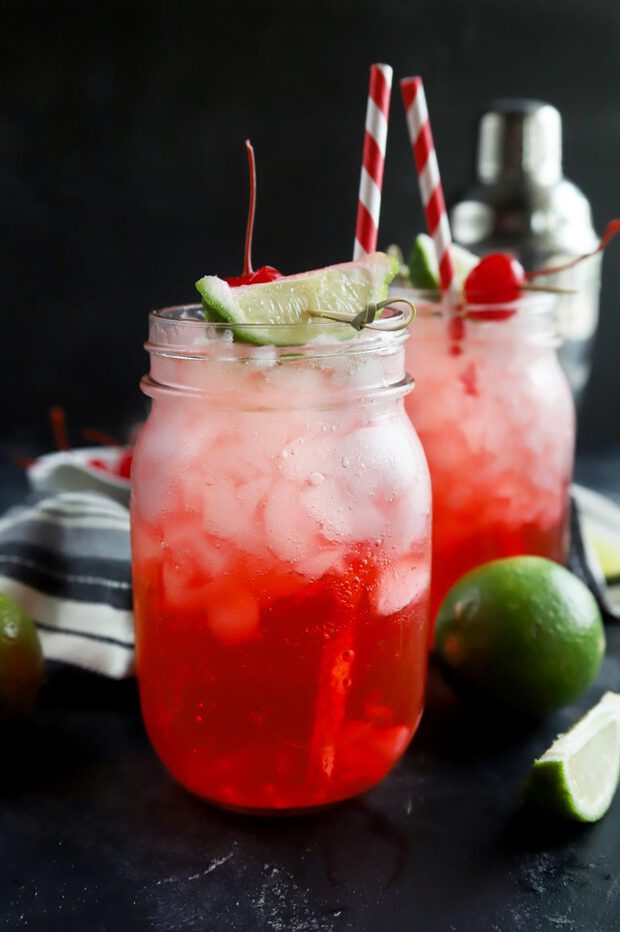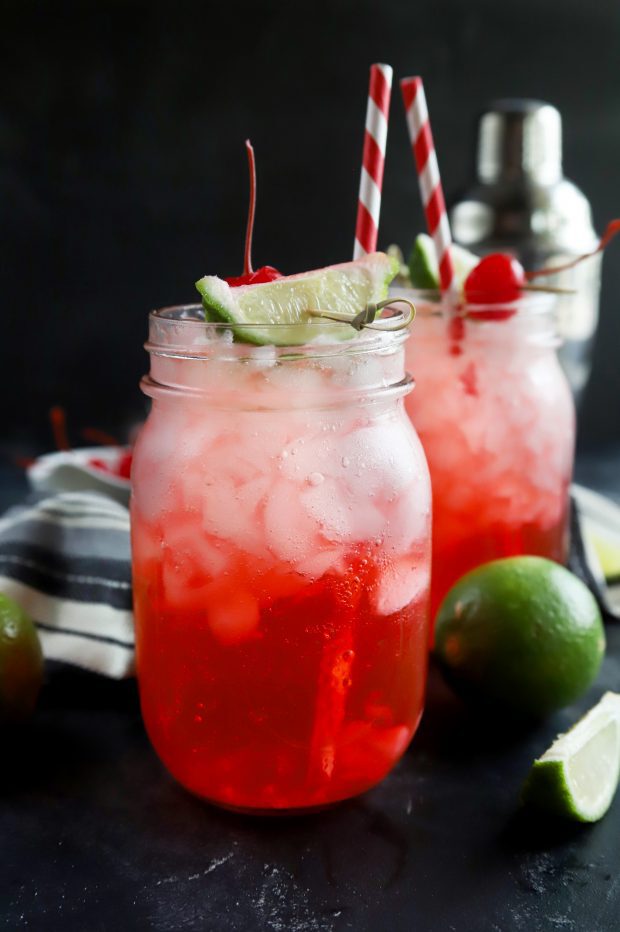 Do you ever get into those modes where you seem to reminisce every five seconds?
I don't know if it was seeing one of my best friends get married a couple weeks ago or simply the summer kicking in, but I feel like memories are flooding me at every single turn.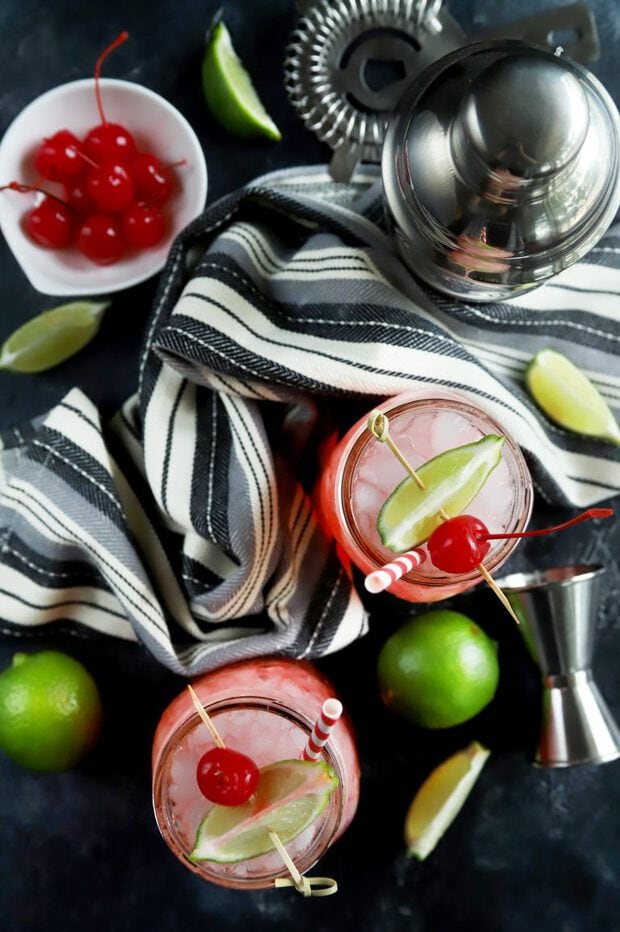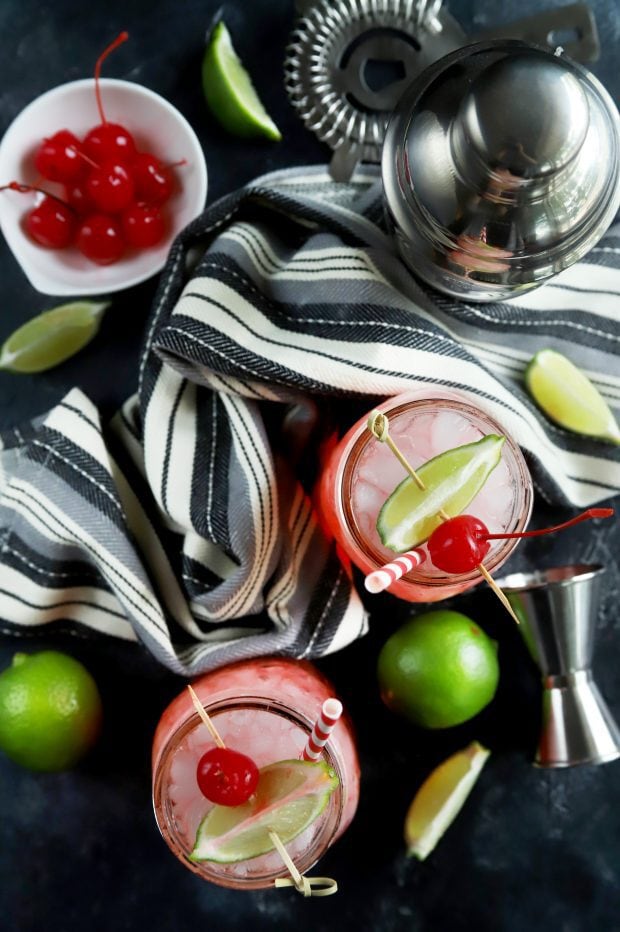 Lately, I have been dreaming about those lazy summers that I would spend out of school but not old enough to have to worry about working.
Back then, Sonic was THE place to go and I was ALL about the cherry limeade that came in the biggest size possible (alongside a burger and fries of course). We would sit around their benches and tables, giggling about what happened at the pool that day or gossiping about our latest crushes.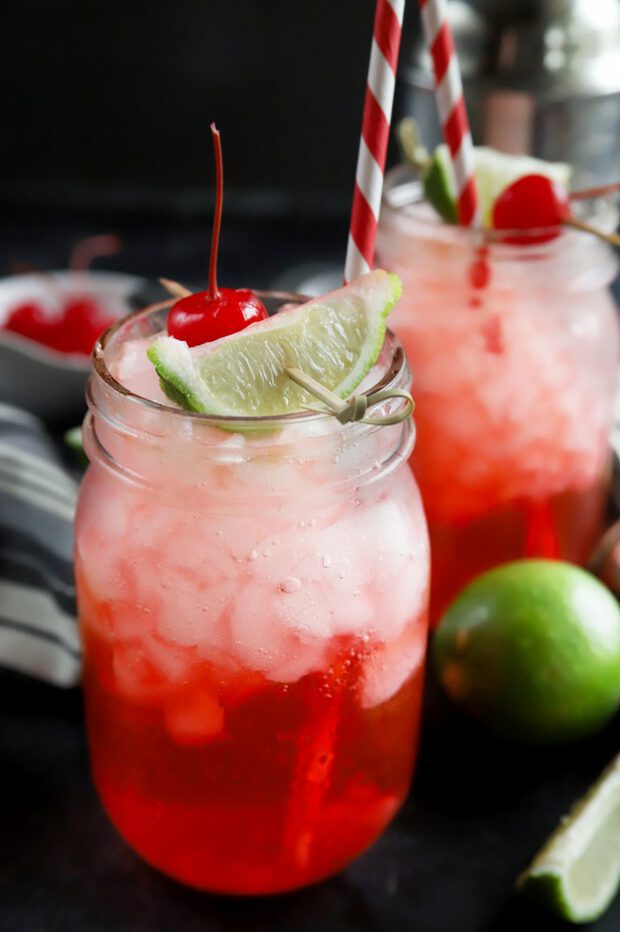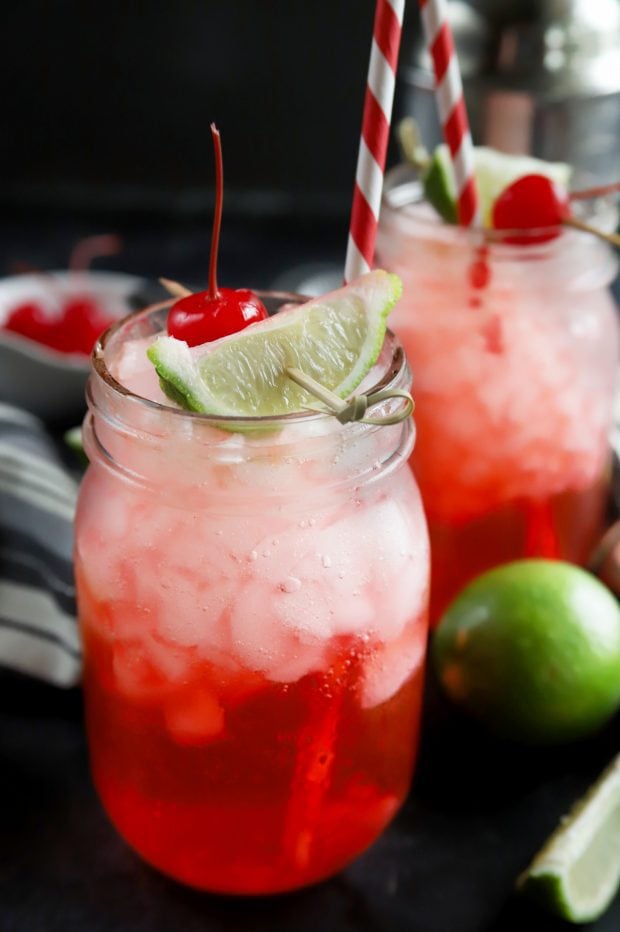 I just remember vividly being SO refreshed by that drink… So I'm revamping the favorite recipes, just for us adults!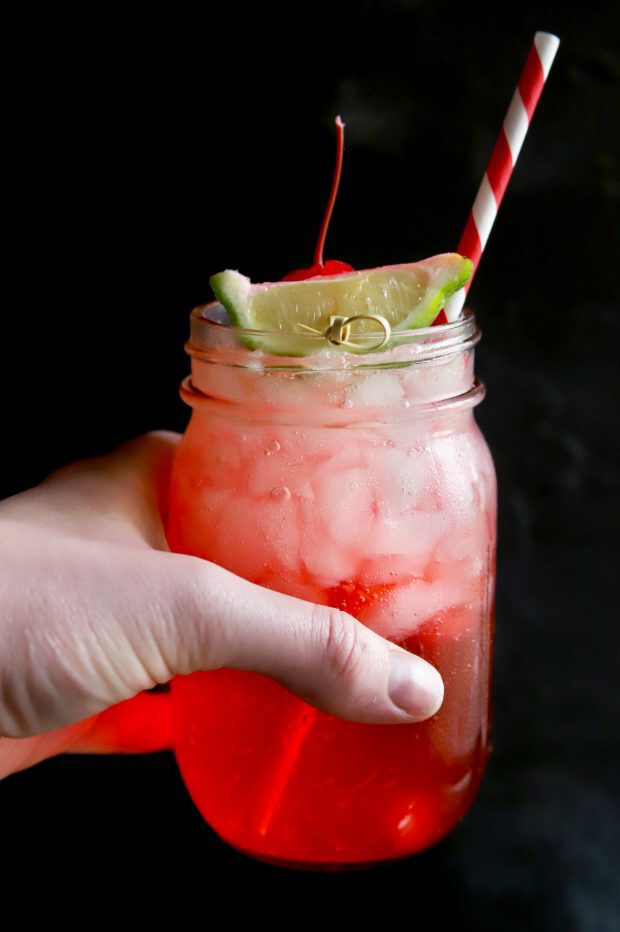 This Recipe's Must-Haves
As you'll see below, you need to literally shake things up to make this cocktail! I personally recommend a sturdy Boston cocktail shaker if you're looking for something to add to your home bar.
Be sure you have a cocktail strainer to strain the drink into a glass and a bar spoon to stir it all up with.
I like to serve these cocktails in mason jars because it's a simple, yet rustic presentation that always looks awesome.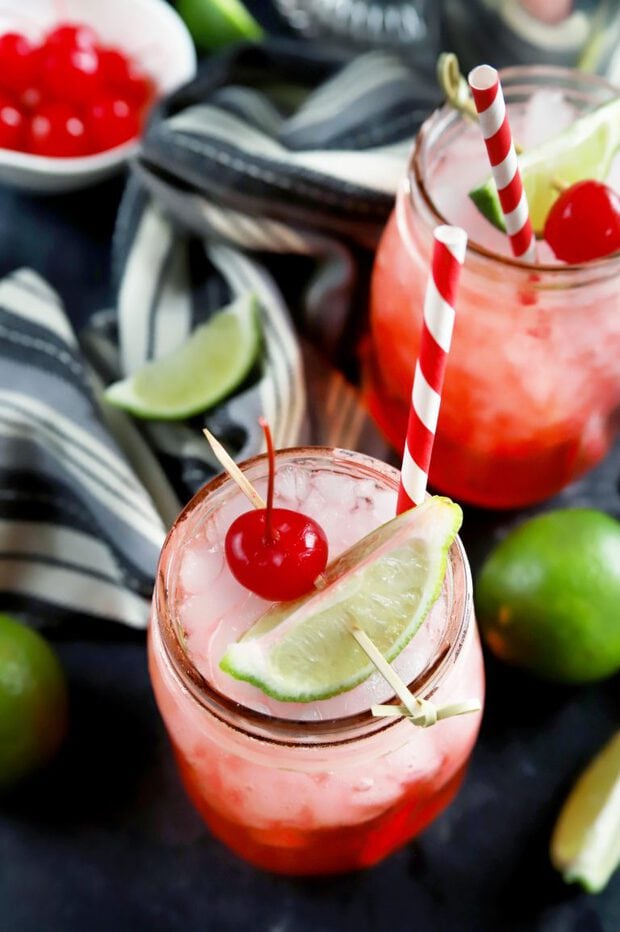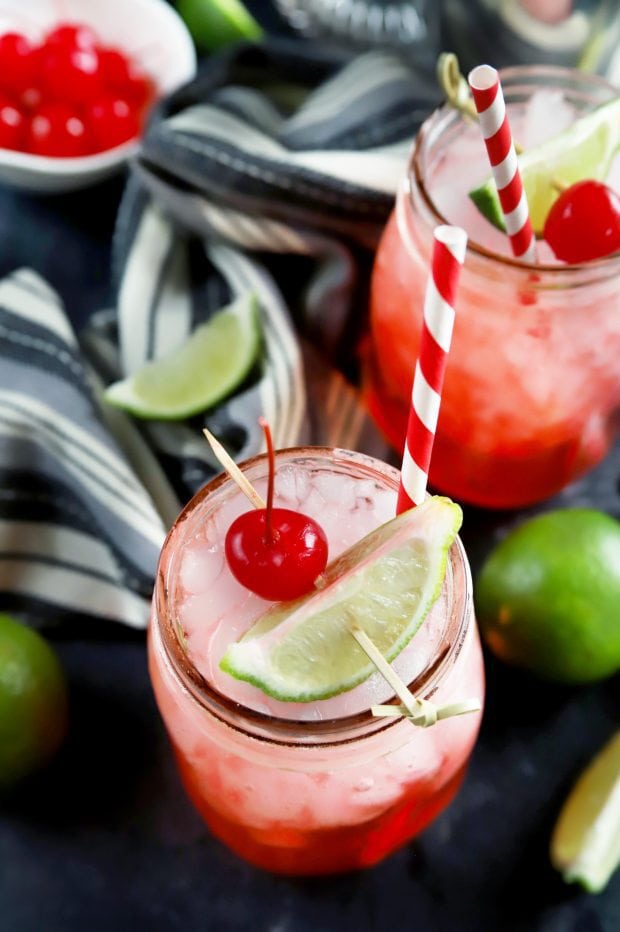 How To Make The Very Best Boozy Cherry Limeades
Shake
First, you start with shaking up the base ingredients for the cocktail up with some ice to get the ingredients nice and chilled. Not to mention well combined.
Strain
Next you strain that mixture into a mason jar filled halfway with crushed ice. I mean, crushed ice is kind of a must when it comes to making a cherry limeade right? It's oh-so Sonic 😉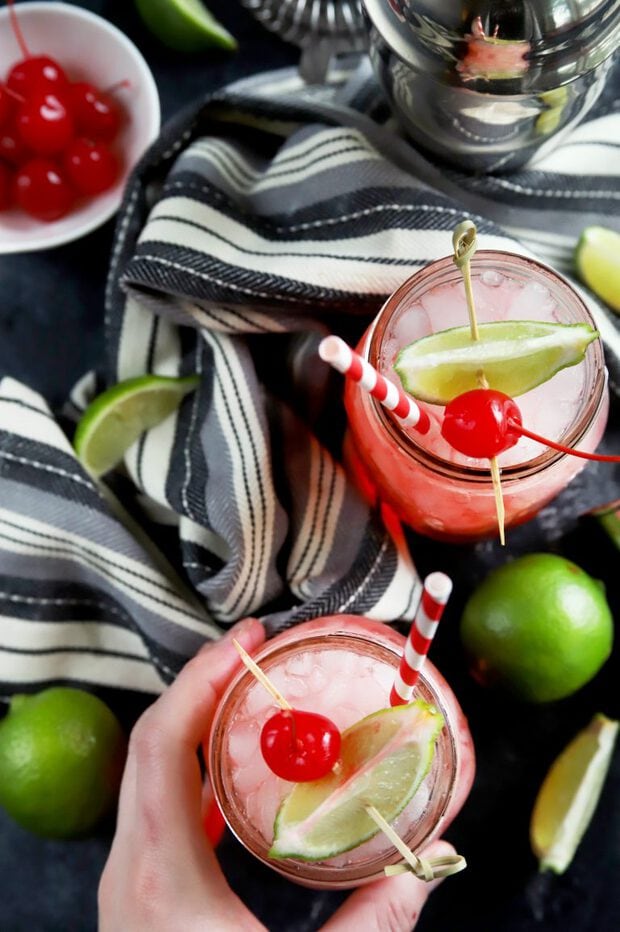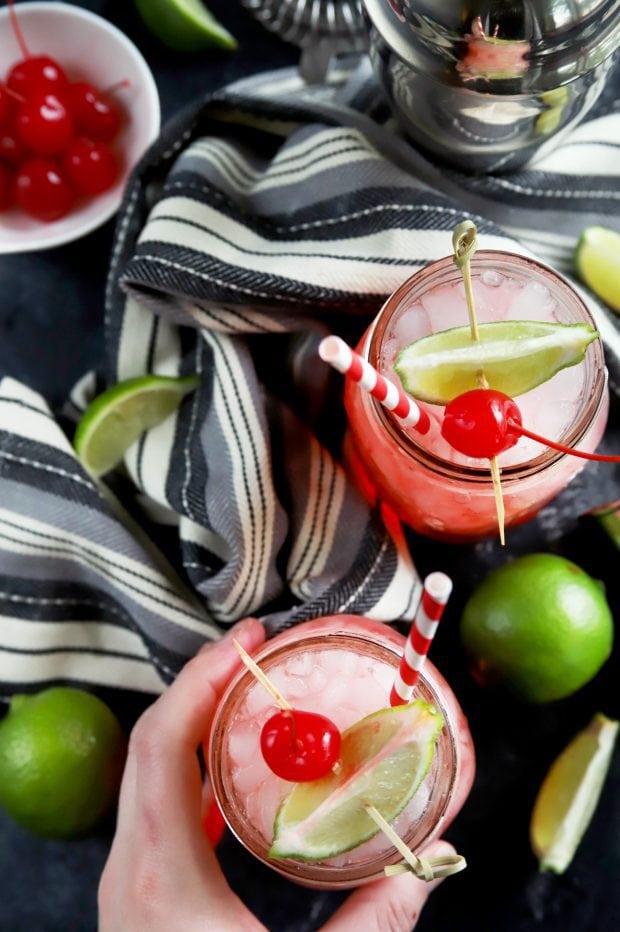 Add Bubbly
The finishing touch is the bubbly lemon-lime soda to give the cherry limeade that final burst of refreshing coolness. Finish it off with some more ice and a pretty cherry & lime wedge garnish!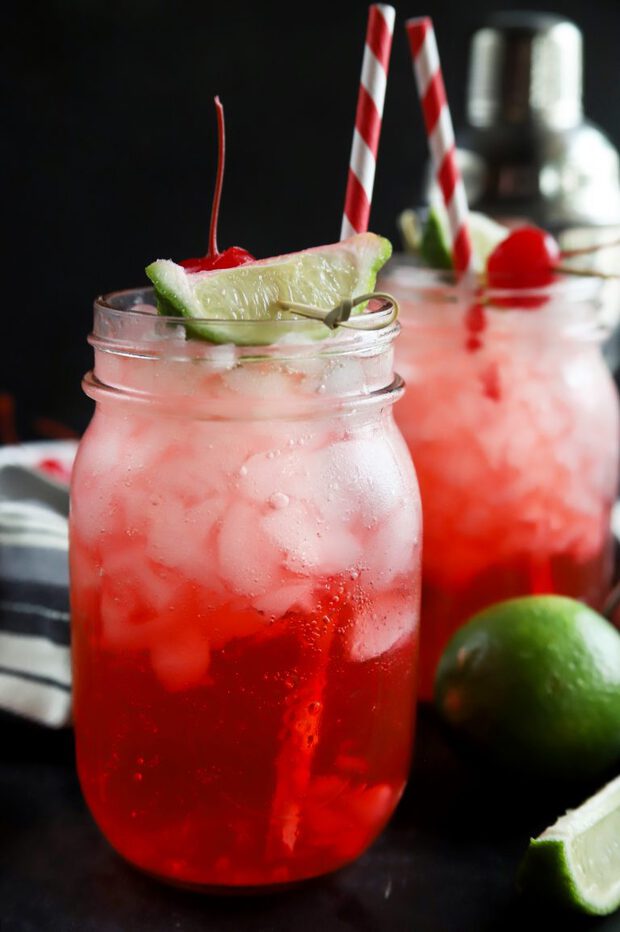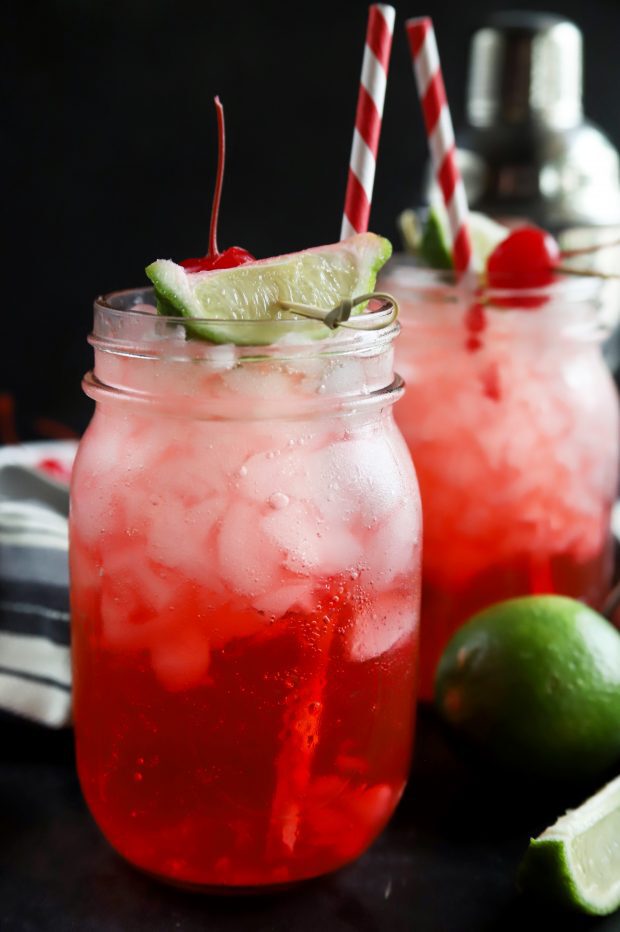 What kind of limeade should I use?
My personal favorite brand is Simply Limeade (i.e. the peeps who make Simply Orange). It's refreshing, really flavorful, and it has all-natural ingredients. You can use any brand you like of course, or you can make homemade limeade if that's your jam!
Can I make this recipe non-alcoholic?
Yes you can! Simply skip the vodka and add a couple extra ounces of soda to balance it out. Perfect for the days when you don't want to drink, or if you want something fun for the kiddos to drink!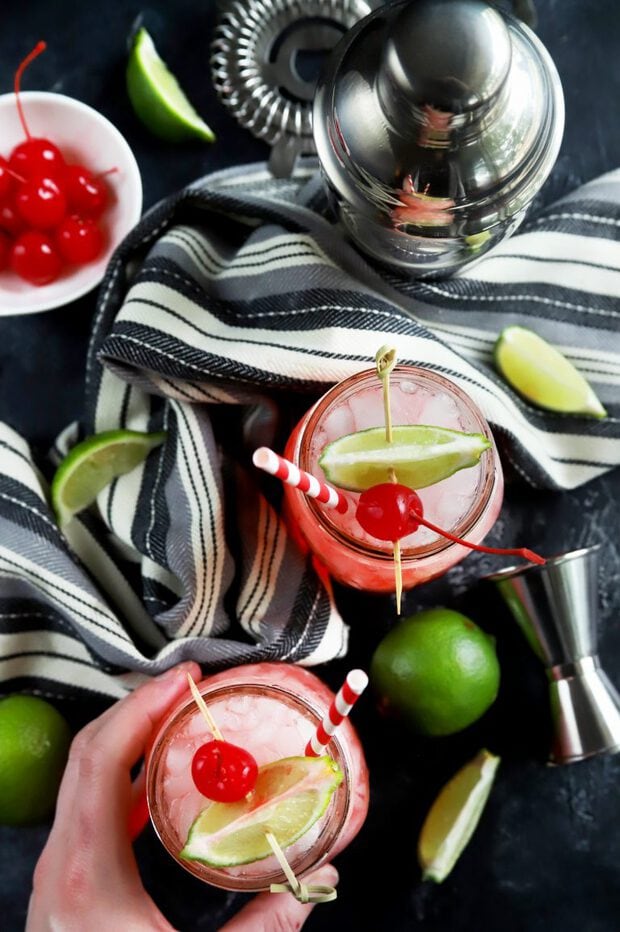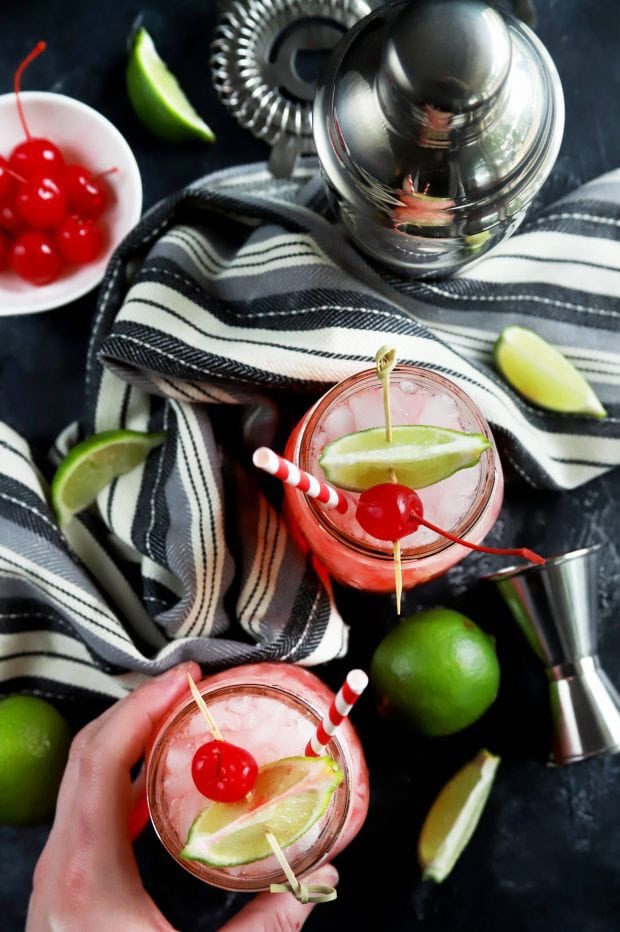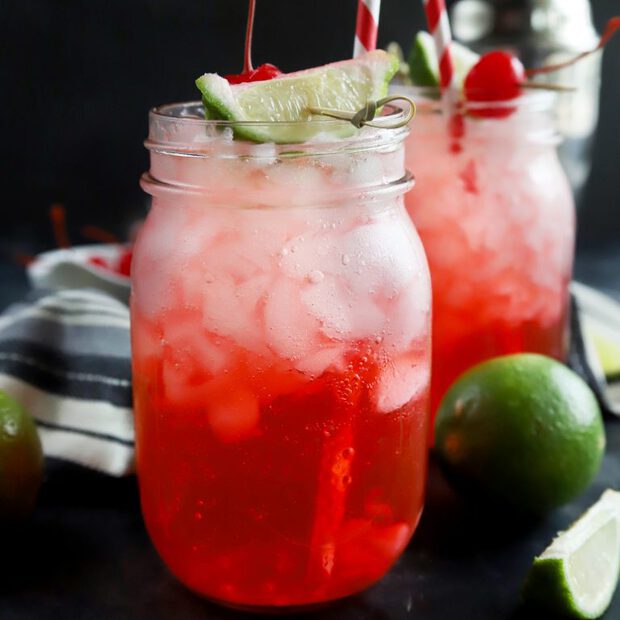 Vodka Cherry Limeade
Just like the cherry limeades you used to drink as a kid, except boozy!
Ingredients
4 oz vodka
4 oz limeade
2 oz grenadine
Lemon lime soda
Garnish: lime wedges, maraschino cherries
Instructions
Add vodka, limeade, and grenadine to a shaker filled with ice. Shake well.
Strain into a cocktail glass filled halfway with crushed ice.
Top with enough soda to almost fill the cocktail glass.
Top with more crushed ice.
Garnish with lime wedges and maraschino cherries.
Recommended Products
As an Amazon Associate and member of other affiliate programs, I earn from qualifying purchases.