Salad
Tasty salads should be a part of your life, but with actual FLAVOR in them. I like to make them a part of any meal and it's an easy way to use up whatever might be leftover in your fridge!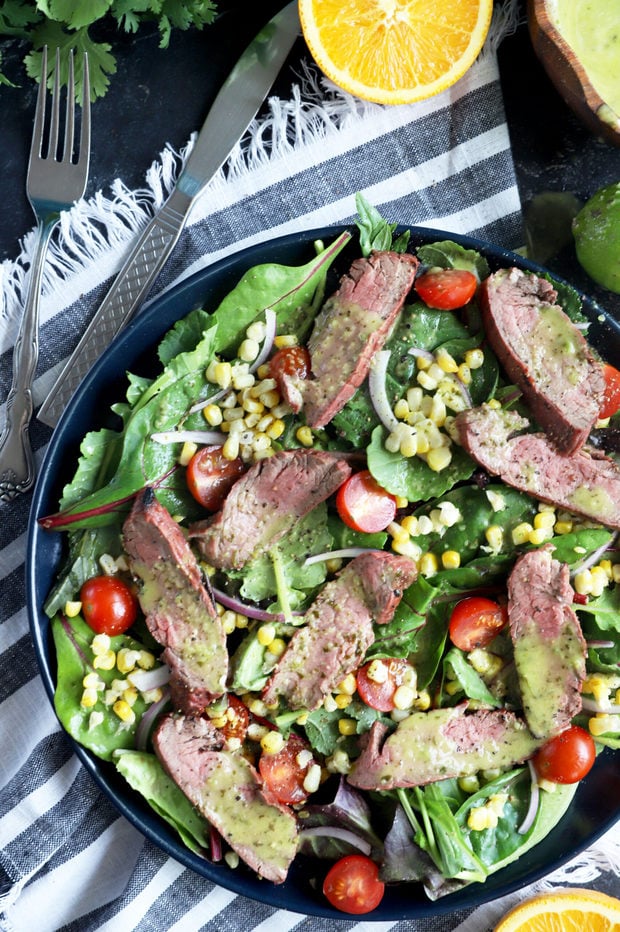 Mojo Steak Salad With Grilled Corn
A Mojo Steak Salad with Corn is the ultimate combination of summery flavors. The citrusy flavor of the marinade makes the beef sing on top of a bed of spring greens. The addition of grilled corn gives the entire dish a pop of summer deliciousness.
recent posts