Sparkling Bourbon Peach Lemonade is a fizzy, summery cocktail that goes with those picnics and BBQs you're already planning. The fruity cocktail packs a kick and goes with any food you can think of!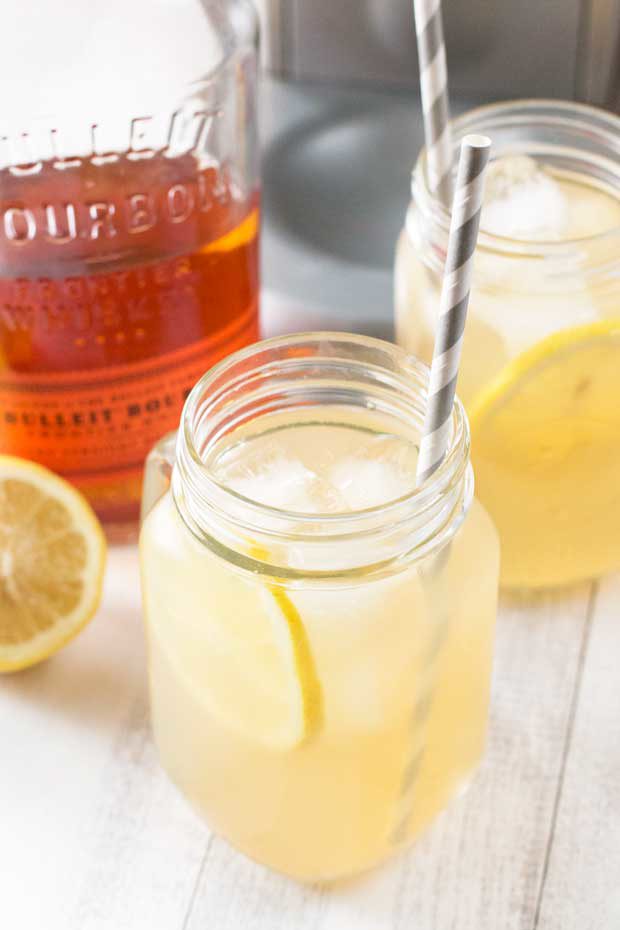 It's about time we started thinking about what we're going to drink at summer picnics and BBQs, isn't it? Really, it's never too soon to start thinking about this if you ask me. You all know how firmly I believe cocktails are an important part of my everyday survival, and they are even more important when there's food involved.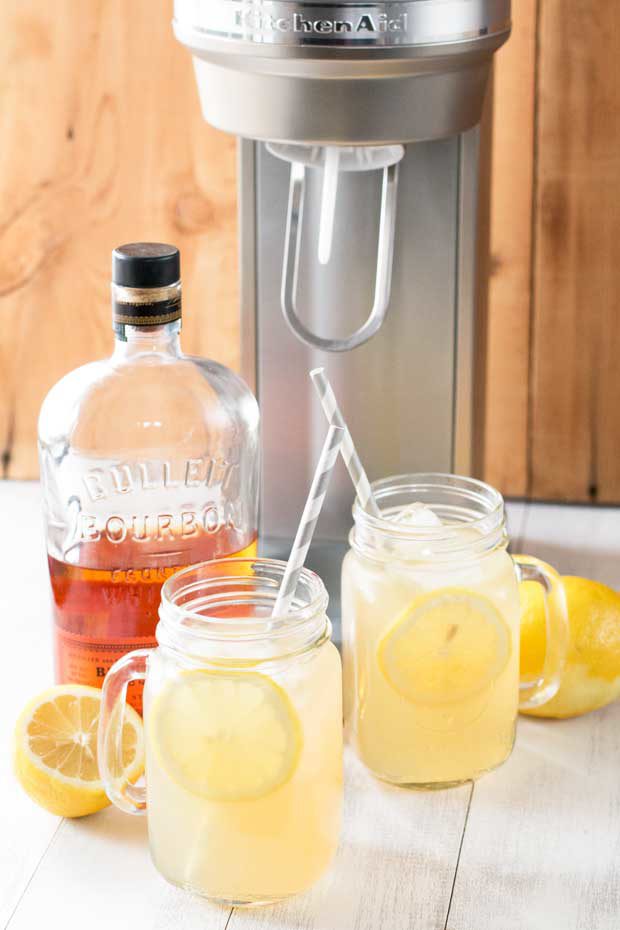 The source of this cocktail actually starts out with an old old old obsession with soda. I was brought up on Diet Coke (which I can no longer stand, funny enough) and in my teenage years I worked my way over to normal Coke, then back to the diet sodas once I gained about 10lbs. Of course it wasn't too long before everyone started telling me how horrible diet sodas are for you because of the chemicals involved. I tried and tried to give it up, but those bubbles had me hooked and I knew no other way to get them into my diet without getting yelled at.
It was around this time that I met one of my besties, Jen, who had an addiction to sparkling water. Everywhere we'd go, she's order a soda water with lime. I finally tried it and I was hooked. I ditched the soda almost immediately and flavored soda water became a new obsession that I still cling to today. It was only a matter of time before that sparkling water worked its way into my cocktails, right? However, after a while, you start adding up the cost and phew, I'm still spending just as much on soda water as I was on soda.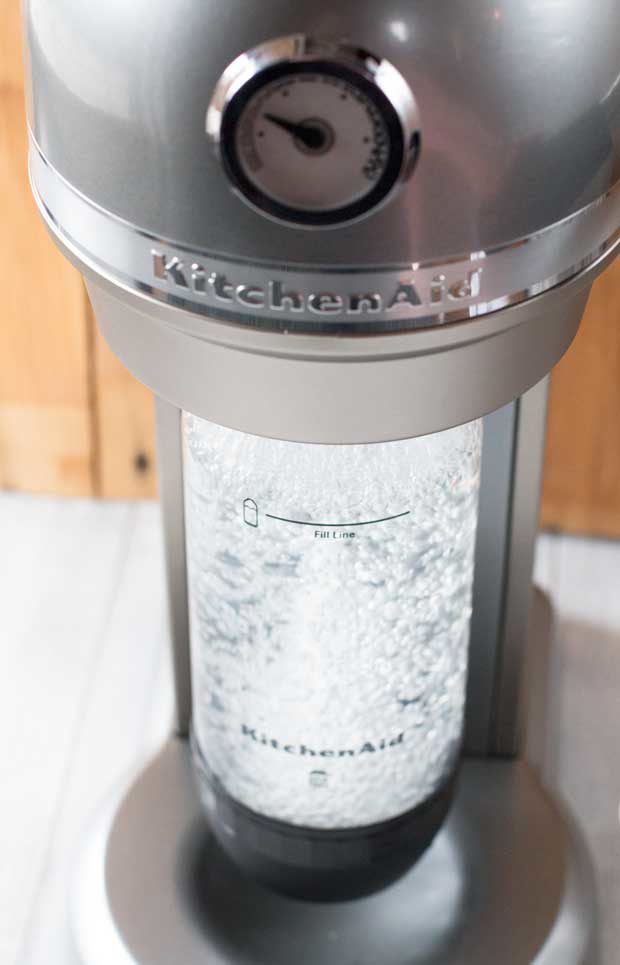 Enter the KitchenAid® Sparkling Beverage Maker – aka my sparkling beverage fix that is cost effective! My friend Jen already has one of these bad boys and when she first showed me its magic, I knew I had to get one.
Now, in seconds, I have sparkling water (extra bubbly for my taste buds) and I can flavor it any way I please. It's genius! I'm no longer paying bonkers money to get my soda water fix plus I can experiment with SO many different flavors. Even a clumsy dork of a girl like myself can use it, which is saying something.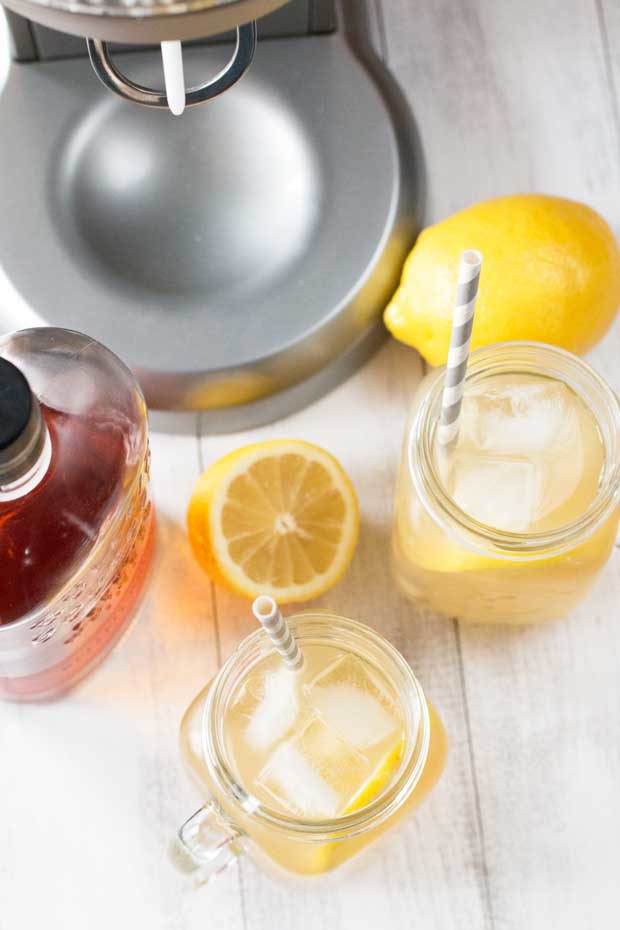 Anyway, as soon as I got this KitchenAid® Sparkling Beverage Maker I knew one thing had to happen – a cocktail. DUH.
The sparkling peach water is perfect accent for the sour lemon and sharp bourbon in this cocktail. It brings just the right amount of sweetness to the party and it's lip-smackin' refreshment in every sip. You can't help but say "ahhhh" after every crispy and fizzy sip.
Every year I inevitably come up with something to sit on the porch in a rocking chair with, and this is the best one I've made this year.
There's a little Southern girl in me somewhere, I swear.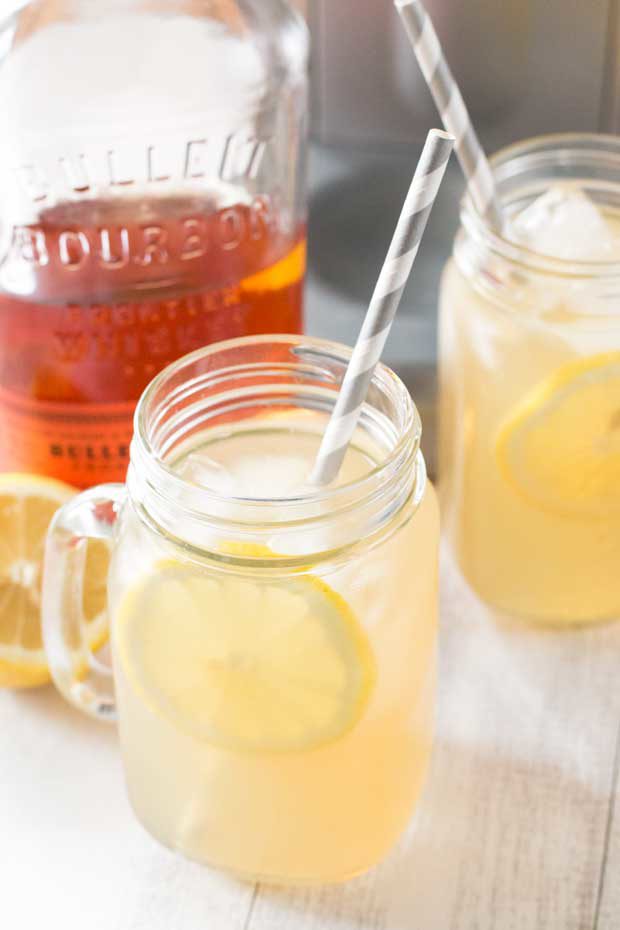 Today I'm offering you a chance to win your very own KitchenAid® Sparkling Beverage Maker! For anyone who's obsessed with sparkling water or soda of any kind, especially for use in cocktails, you won't want to miss out on this giveaway. Enter below the recipe!
Disclosure: I received free product from KitchenAid® as part of this giveaway and post. As always, all opinions and recipe are my own. Thanks for supporting the brands that support Cake 'n Knife!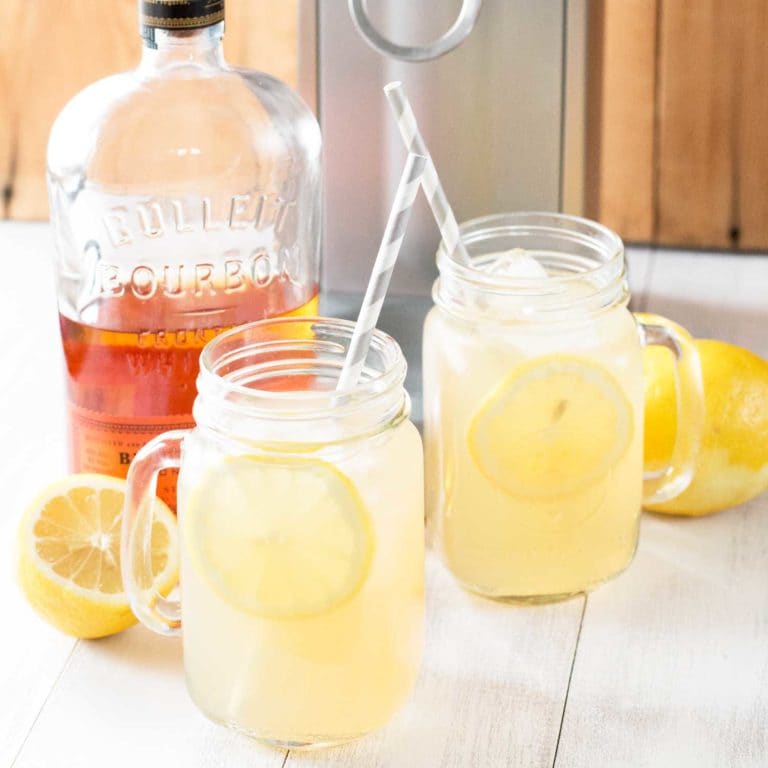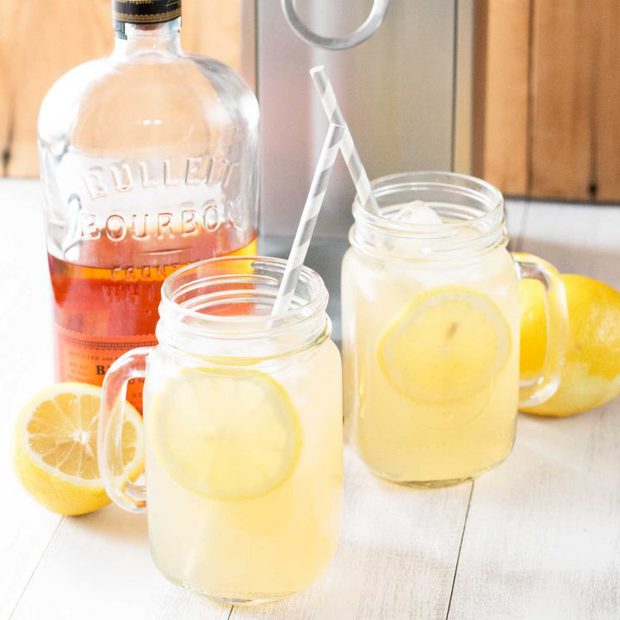 Sparkling Bourbon Peach Lemonade
Just the right amount of sweet, sour and kick of bourbon to give your summer day the boozy love it needs.
Ingredients
1 oz fresh lemon juice
1 oz simple syrup
2 oz bourbon
1 cup SodaStream Waters Peach Sparkling Water
Lemon wheels for garnish
Instructions
Add lemon juice, simple syrup and bourbon to a rocks glass filled with ice.
Stir to combine and top with the sparkling peach water.