Please note this post contains affiliate links.
Watermelon Lime Agua Fresca is a refreshing mix of sweet, fruity, and tangy for your summer sipping delight! Made with only four ingredients, it's fresh and easy to make all season long. If you want, you can even spike it with some vodka! Serves 6.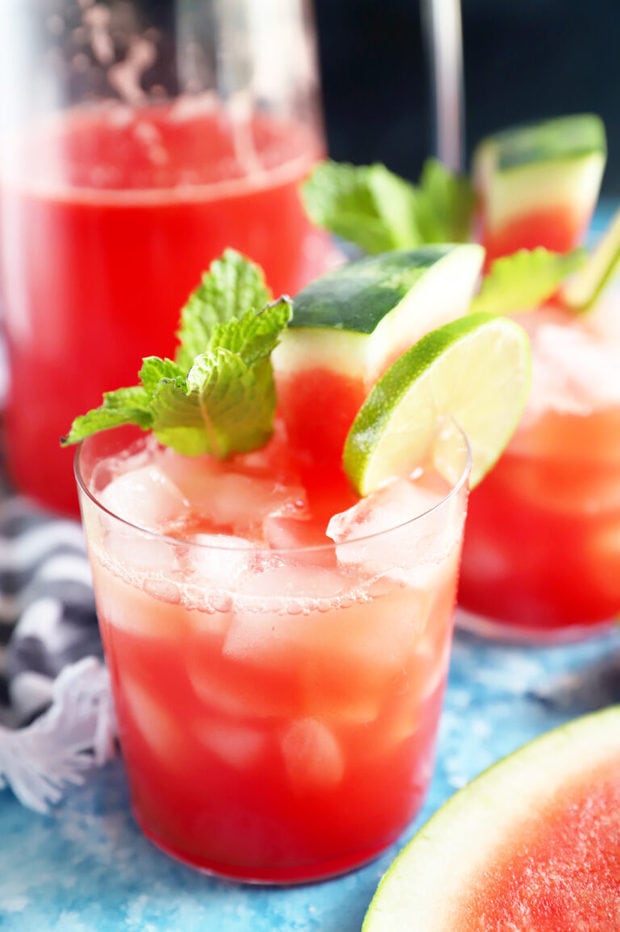 I think the most challenging part of this pregnancy for me is being thirsty ALL THE TIME.
The amount of water I drink feels insane (close to 100 oz a day!) and I am still thirsty after all of that.
The one issue?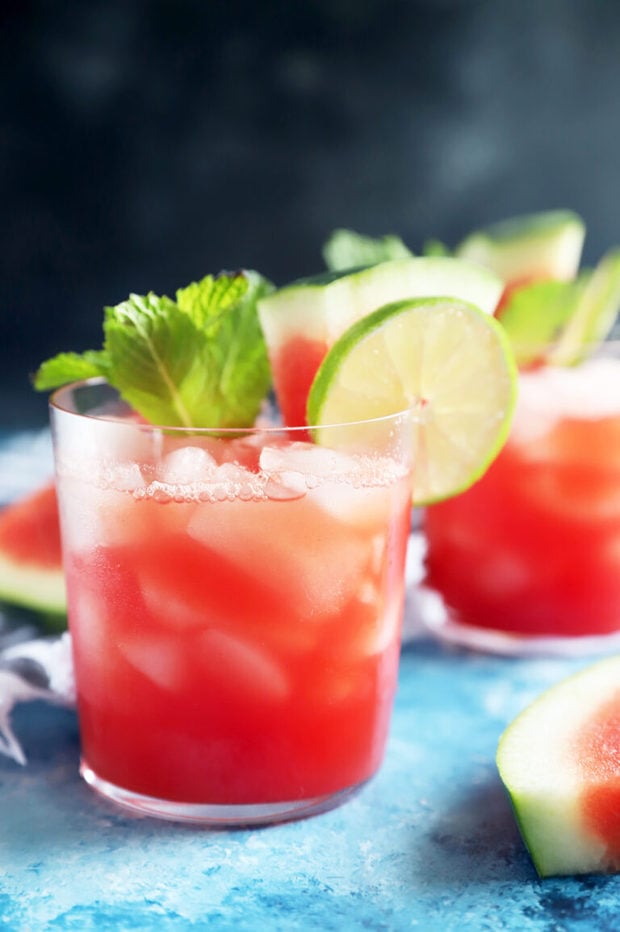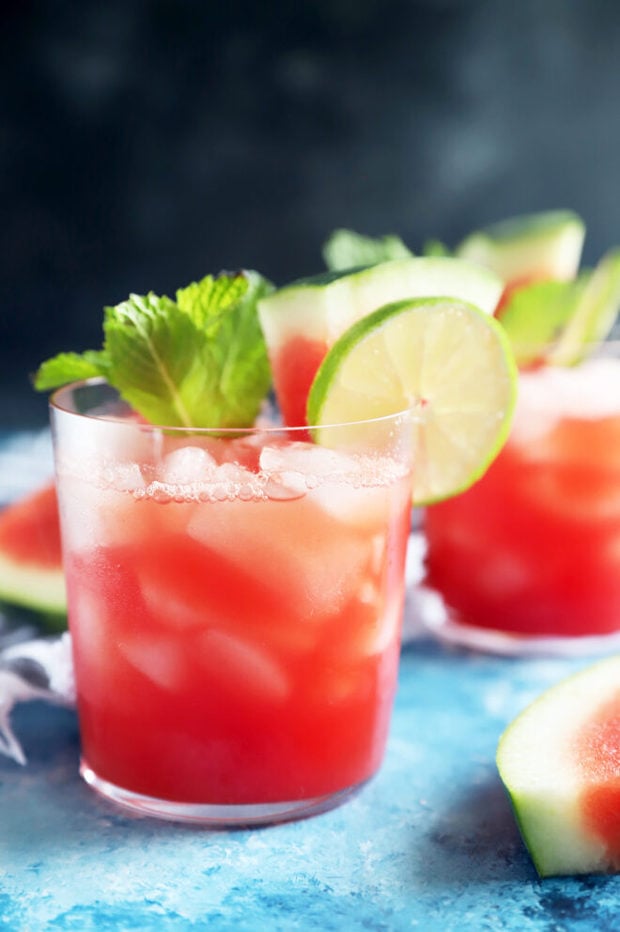 You know, aside from having to go to the bathroom five hundred times a day…
I get bored with drinking the same thing again and again and again.
So I've been desperately trying to find alternatives! You might have seen my sparkling arnold palmer last week, which I am still super into drinking.
However, since it's summer, I want to celebrate the WATERMELON.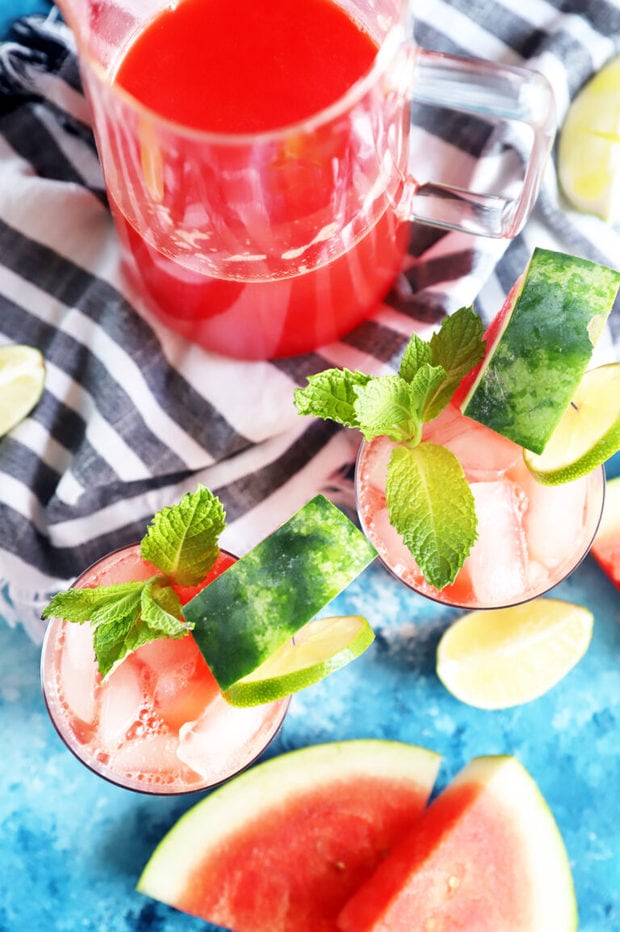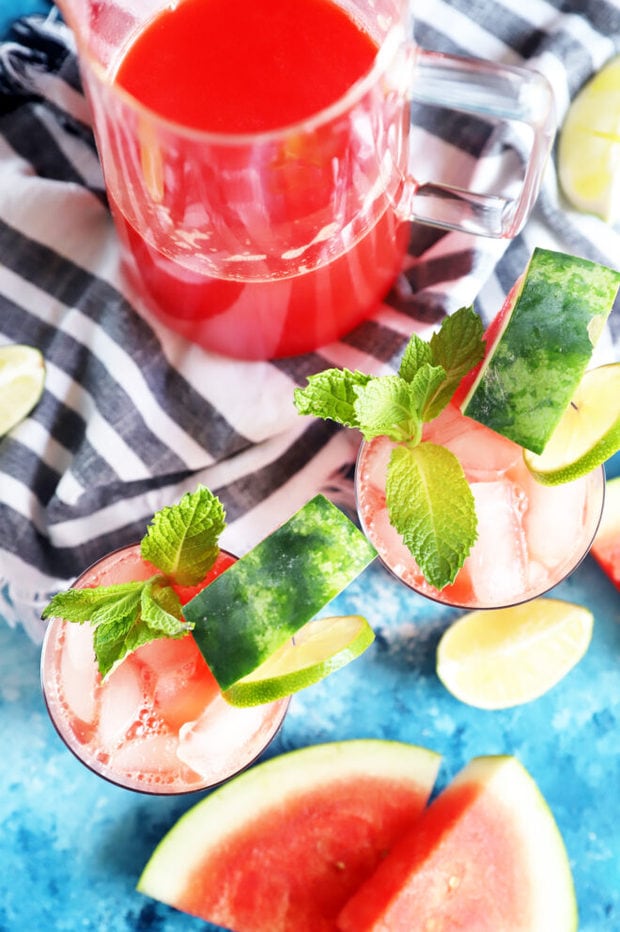 This watermelon lime agua fresca is only a handful of ingredients and it is SO refreshing.
Made with fresh watermelon, it's the easiest drink you could possibly make and you might just not share it with anyone else.
I am kind thankful that the Man isn't a big watermelon fan… This entire pitcher was for me and only me!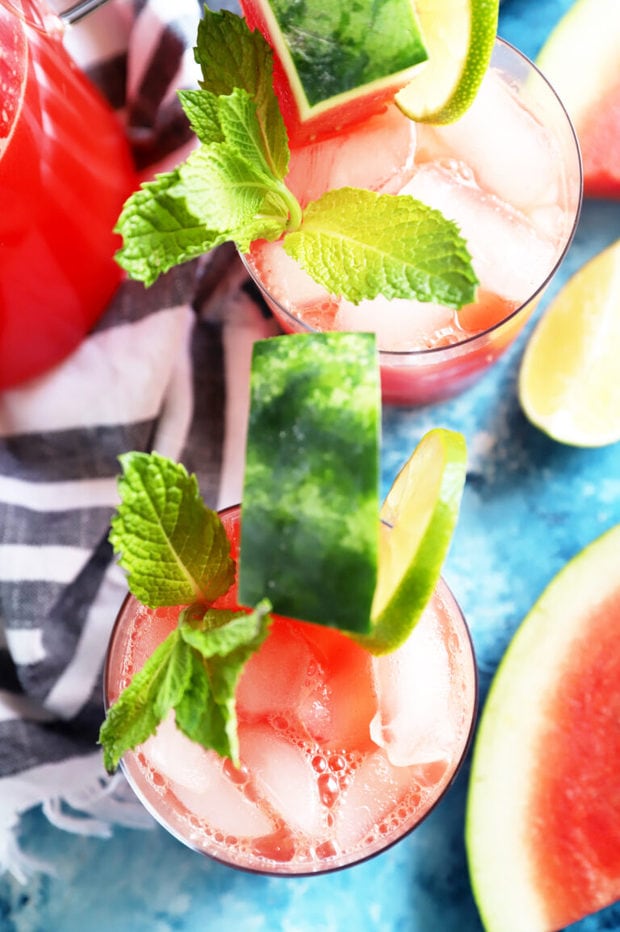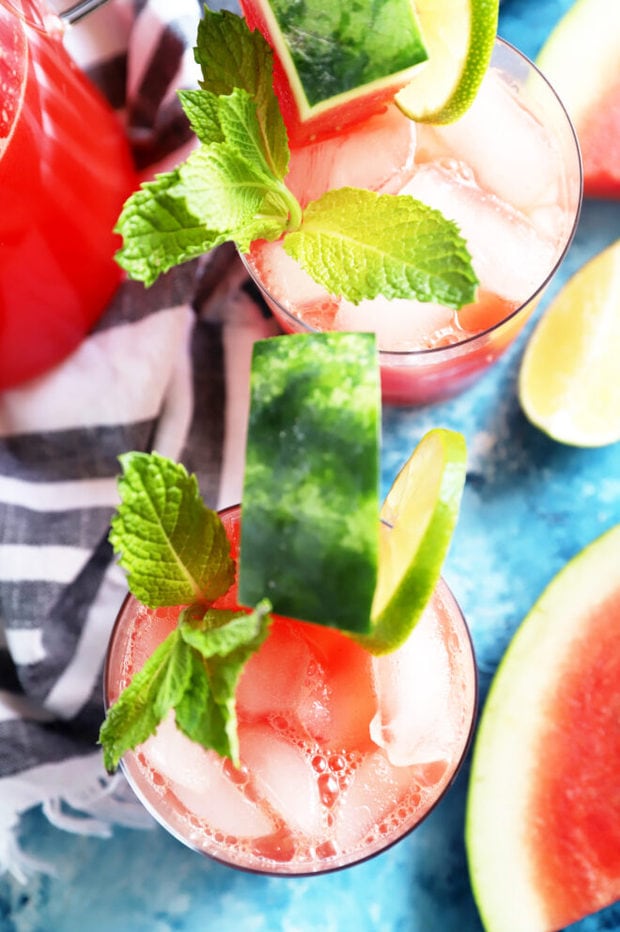 this recipe's must-haves
I like to use my Vitamix blender to whip this agua fresca up, but you can also use your food processor if that's what you have readily available. Just make sure that it's large because you are using a lot of watermelon that turns into a good amount of liquid.
You will also need a fine mesh strainer to strain out the solids to get a smooth drink as an end result.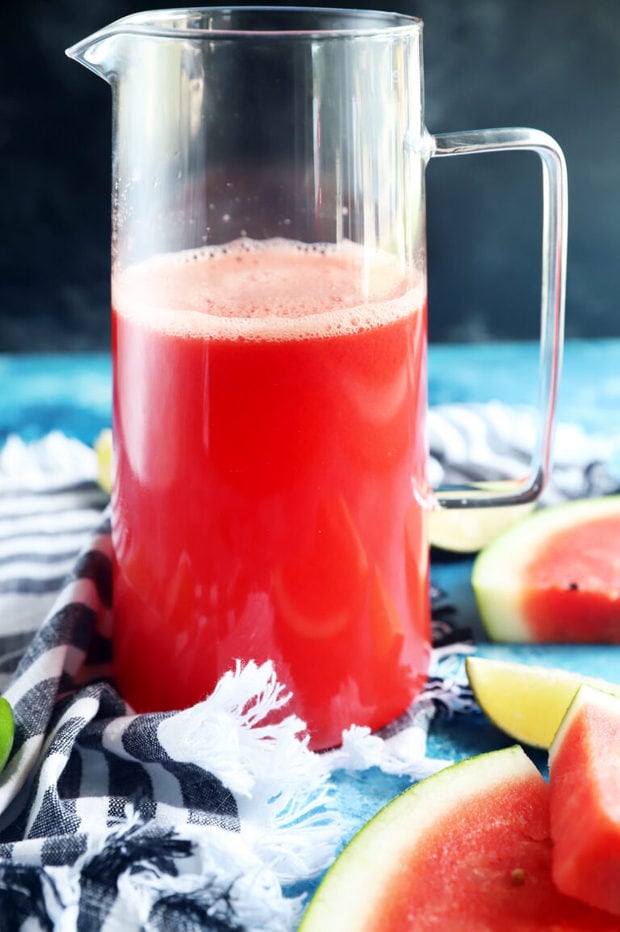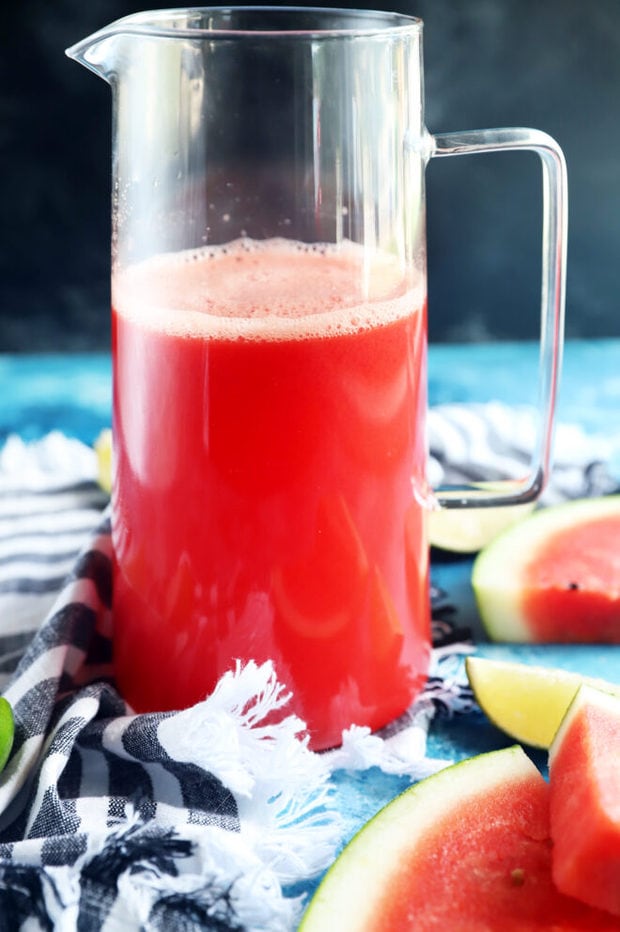 here's how to make watermelon lime agua fresca!
Blend
Add the watermelon, lime juice, agave, and half the water to a large blender or food processor and blend until well combined. You want to make sure it's smooth so the watermelon is completely broken down!
There should be no chunks of watermelon left.
Strain
Strain the mixture into a pitcher so you remove all the solids. Discard the solids, you won't need those anymore!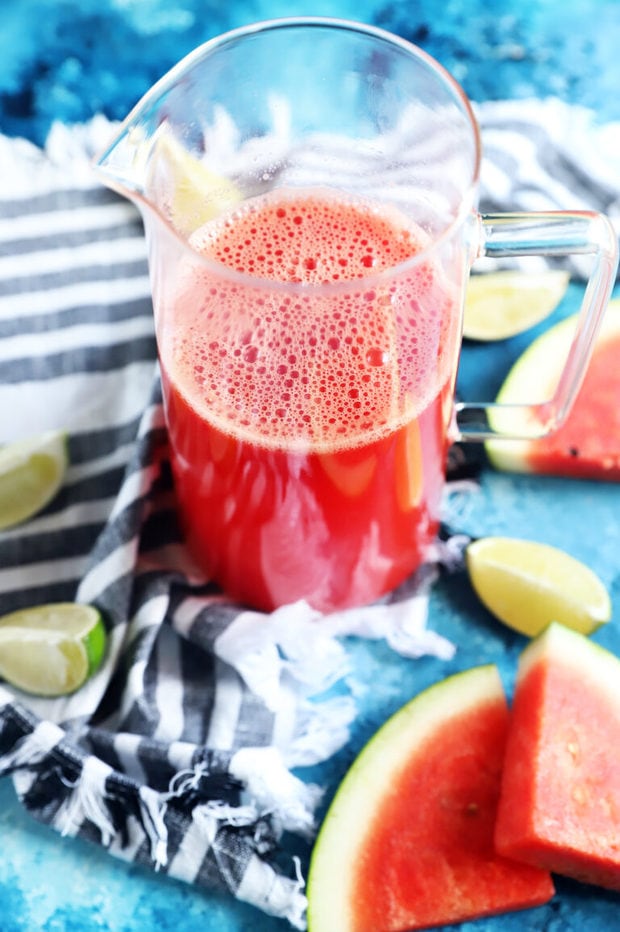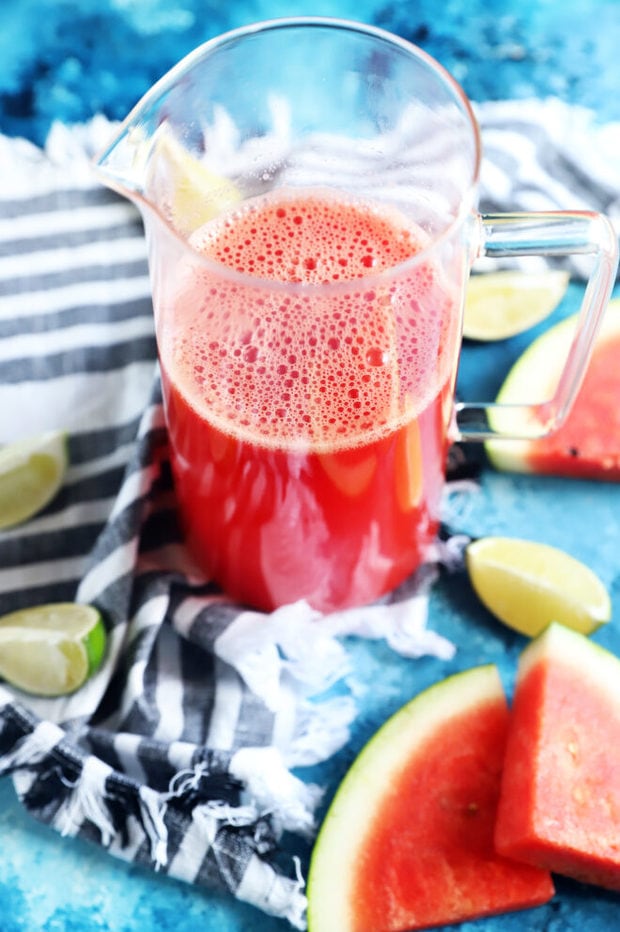 Mix
Stir in the remaining water and chill until you are ready to serve it up. Be sure to serve it over ice. If you want to serve it boozy, check out my note in the recipe card below with instructions on amounts.
I like to use lime wheels, a wedge of watermelon, and a mint sprig as garnish because it's so festive!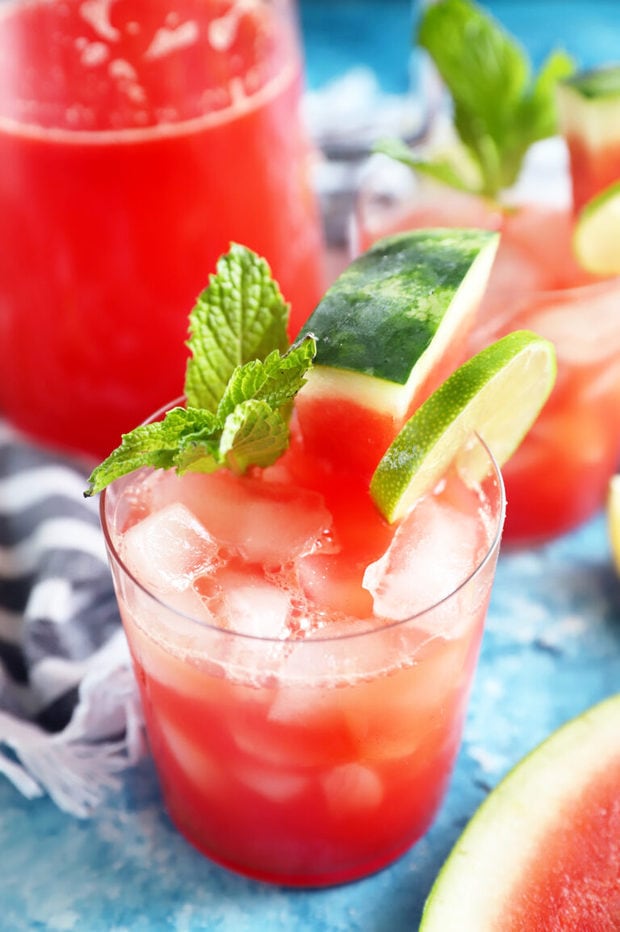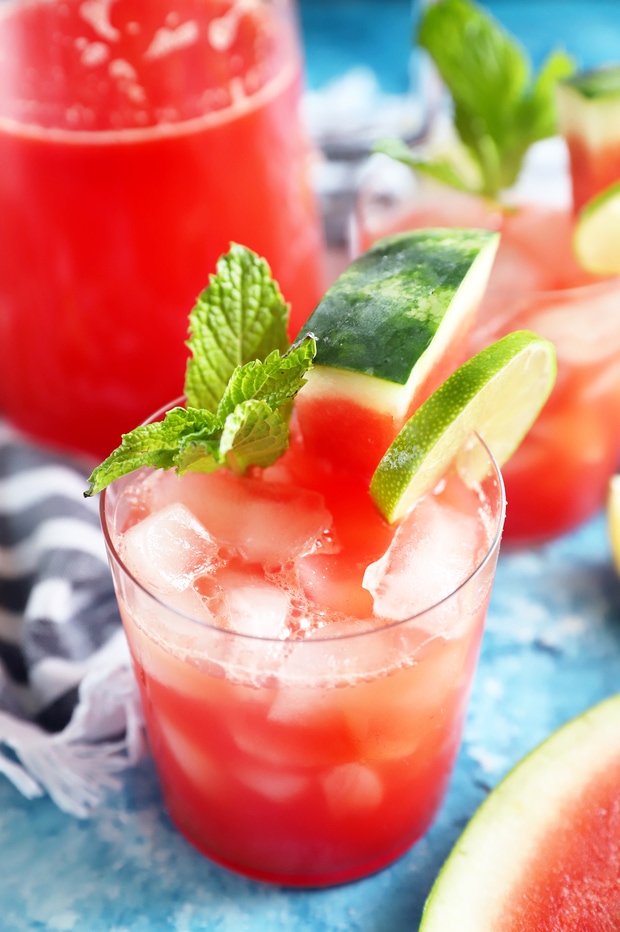 got questions?
Can I use honey or simple syrup?
Sure! I just like the way agave tastes, but both honey and simple syrup work well too for this recipe.
Does this last if you make it ahead of time?
I find that drinking this agua fresca is best when it's fresh! You can also make it a handful of hours ahead of time if you like. If it separates as it sits, simply stir it all up vigorously before serving over ice.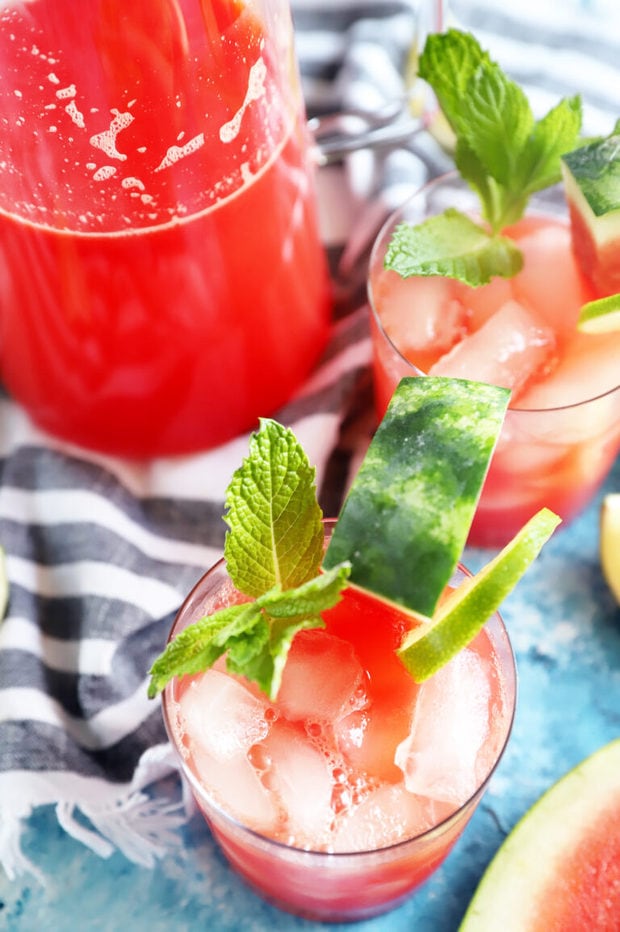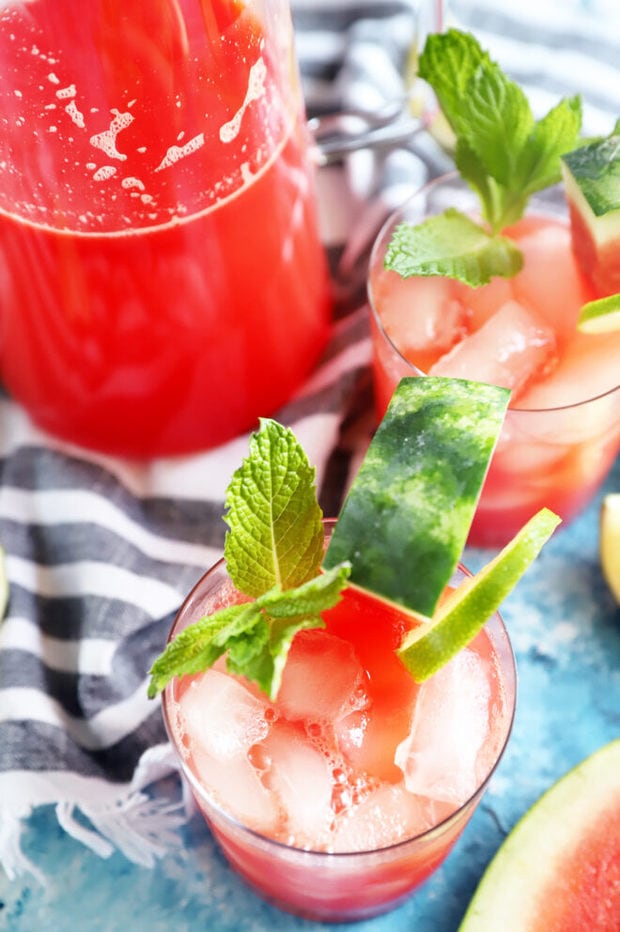 Watermelon Lime Agua Fresca
Refreshing watermelon agua fresca with a hit of lime!
Ingredients
6 cups diced watermelon (about 1/4 medium watermelon)
Juice of 1 1/2 limes
3 Tbsp agave (plus more to taste, if desired)
4 cups cold water
Garnish: lime wedges, mint sprigs, watermelon wedges
Instructions
Add diced watermelon, lime juice, agave, and 2 cups cold water in a food processor or large blender. Blend until smooth.
Strain with a fine mesh sieve into a pitcher. Discard solids.
Stir in remaining water. Chill until ready to serve.
Serve over ice. Garnish with a lime wheel, wedge of watermelon, and mint sprig as desired.
Notes
To make it boozy, mix 2oz vodka with each serving!
Recommended Products
As an Amazon Associate and member of other affiliate programs, I earn from qualifying purchases.