Butternut Squash Goat Cheese Empanadas with Avocado Dipping Sauce
Butternut Squash Goat Cheese Empanadas with avocado dipping sauce are the ideal hearty, warm, and cheesy vegetarian handheld pies. Filled with plenty of vegetables and tangy goat cheese, the flavors dance across your taste buds in the best way! Going vegetarian for a night has never been tastier.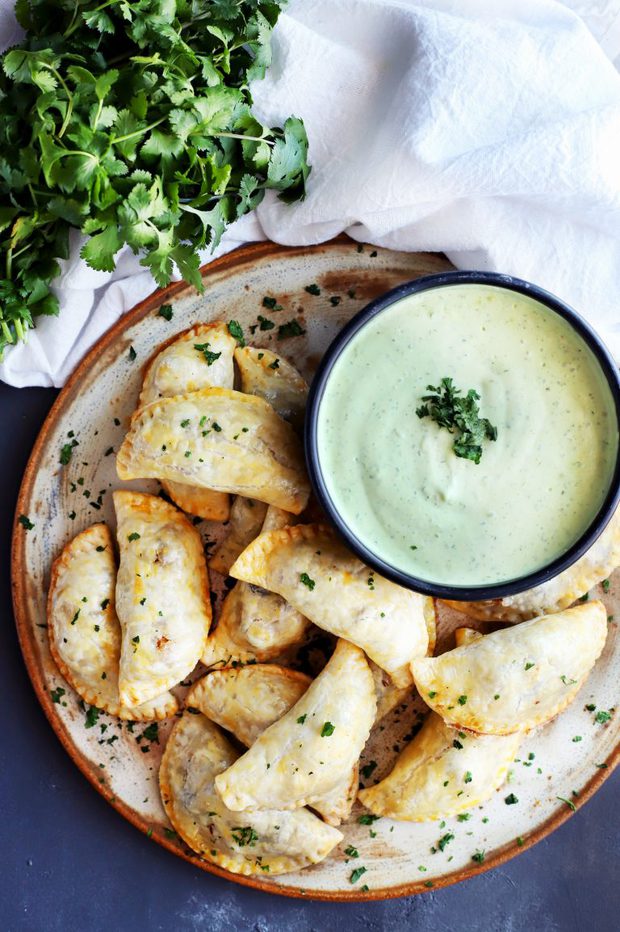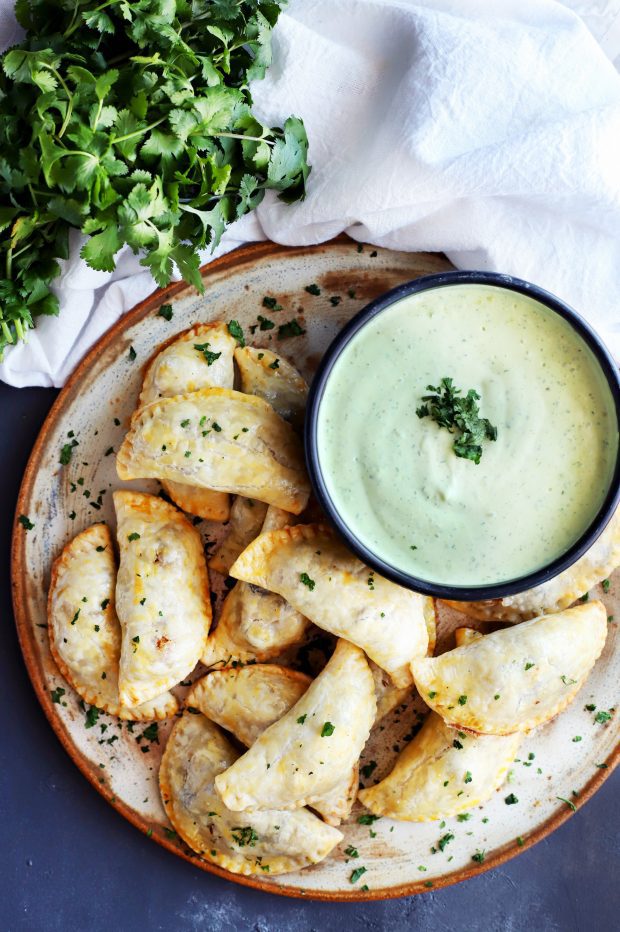 Please note that some of the links below are affiliate links. If purchases are made via these links, I will receive a small commission.
For me, butternut squash is not just one of those vegetables I bust out when it first comes in season back in fall.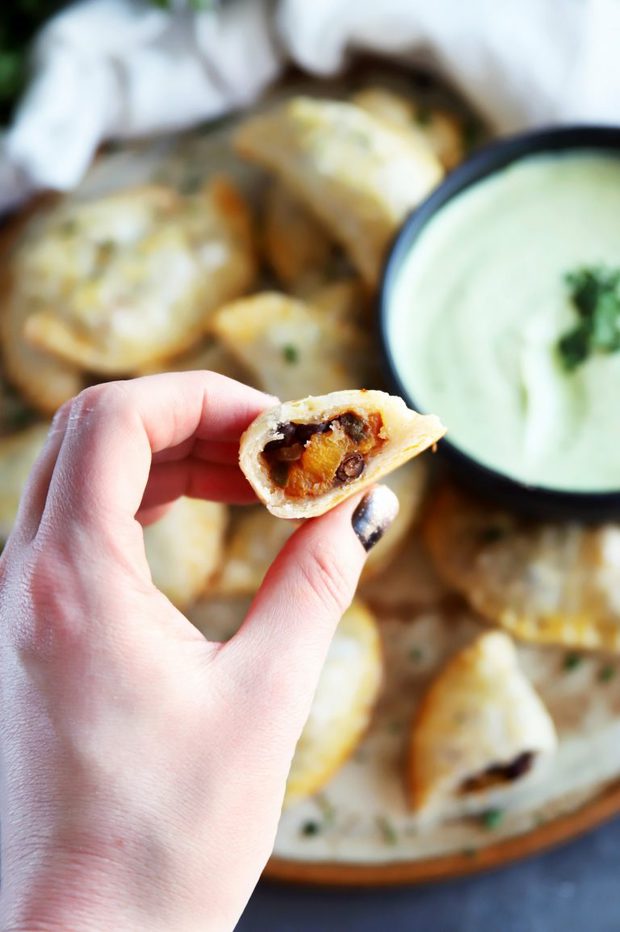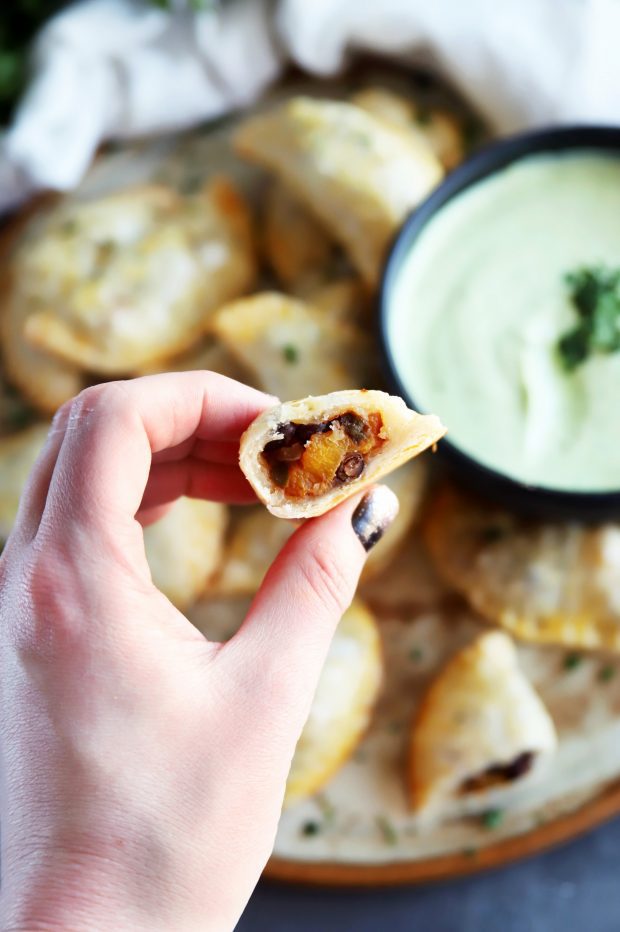 I am a HUGE fan of butternut squash, particularly when I am going for a vegetarian option for lunch or dinner. It's hearty and flavorful, with just the right amount of sweetness.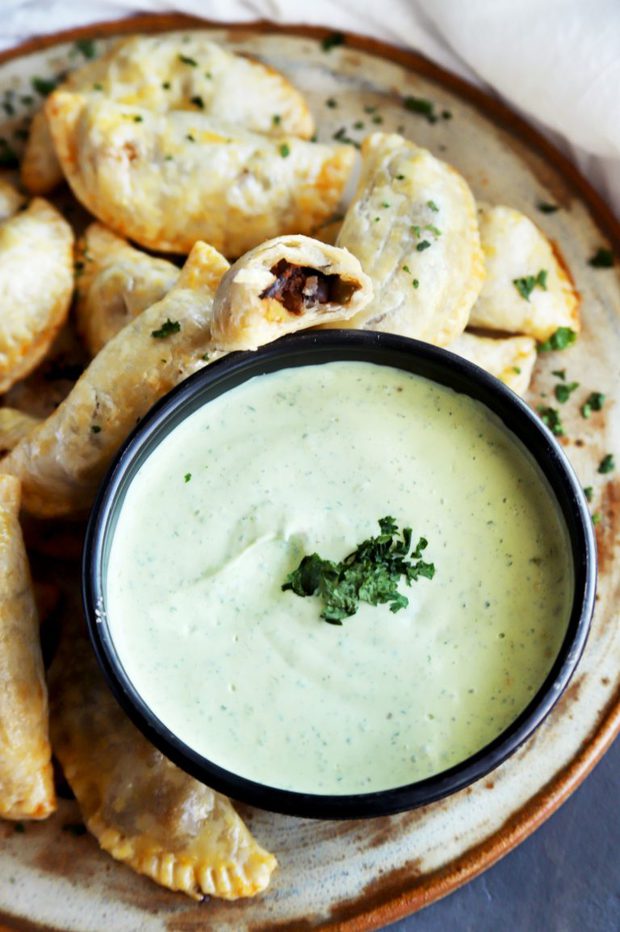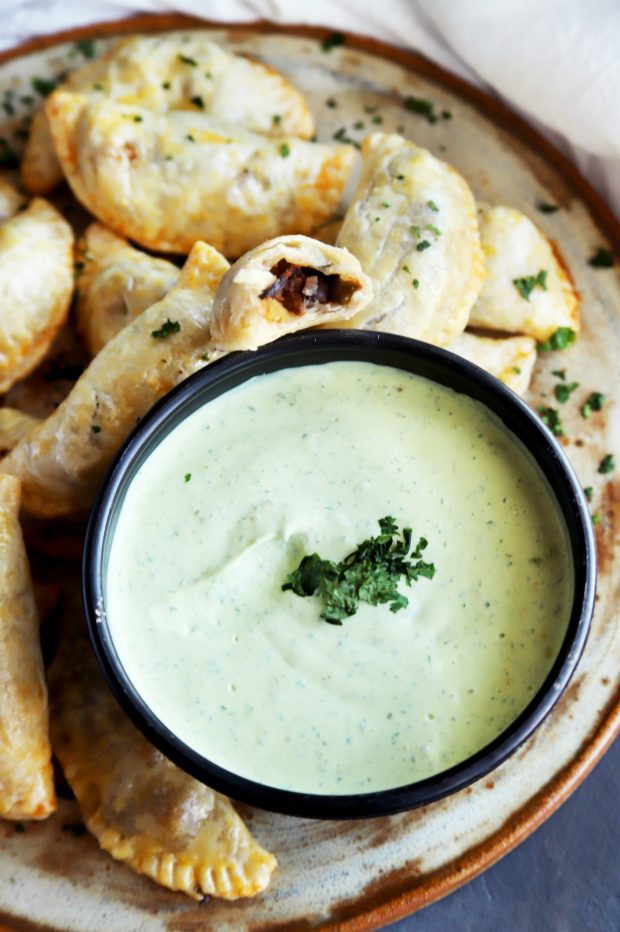 Not to mention the squash pairs so well with so many different preparations and ingredients, it's quite versatile.
You get a whole lot of that butternut squash goodness in every bite of these tangy and savory empanadas!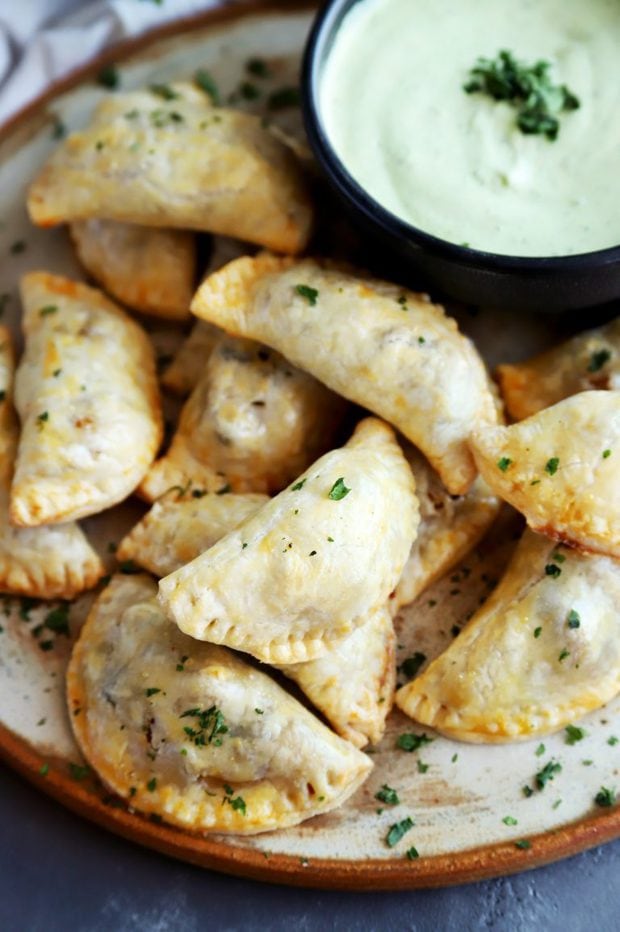 This is quite honestly my favorite vegetarian meal option I've made in a long time. The squash and beans pair together in a hearty way (just like these roasted butternut squash black bean tacos!) so you feel nice and full once you gobble them up.
However, with the jalapeno and spice mixture that's inside, you get a tasty punch of spice and a heat that lingers on the back of your tongue between bites.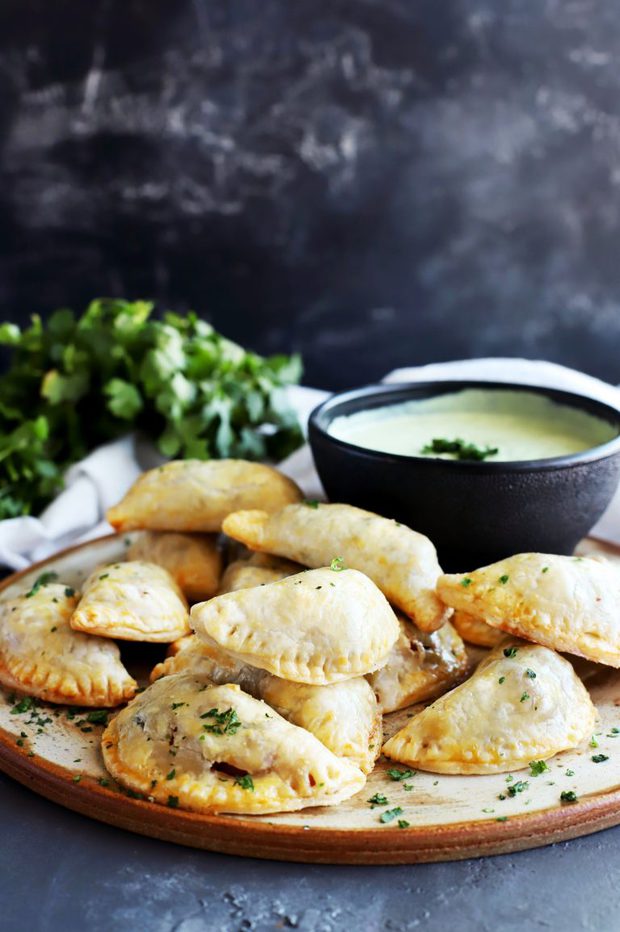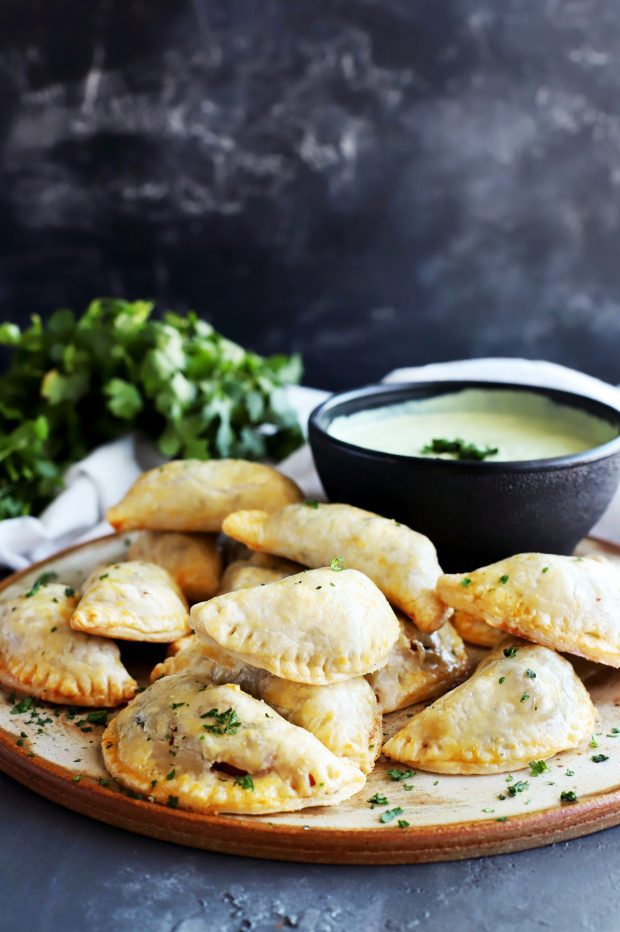 Then there's the goat cheese. Now you all know I LOVE goat cheese, so that tang is oh-so addictive to shake things up inside these baked empanadas .
Seriously, it's so so good. Then it's pushed over the top of goodness with the avocado dipping sauce. The sauce provides the right cooling elements to balance out the heat of the spices and jalapeno inside.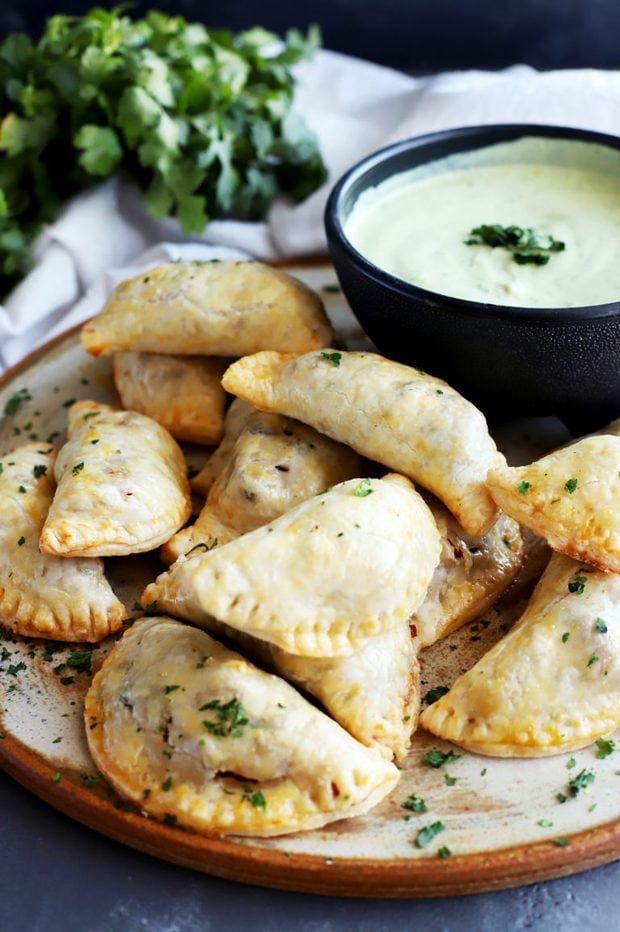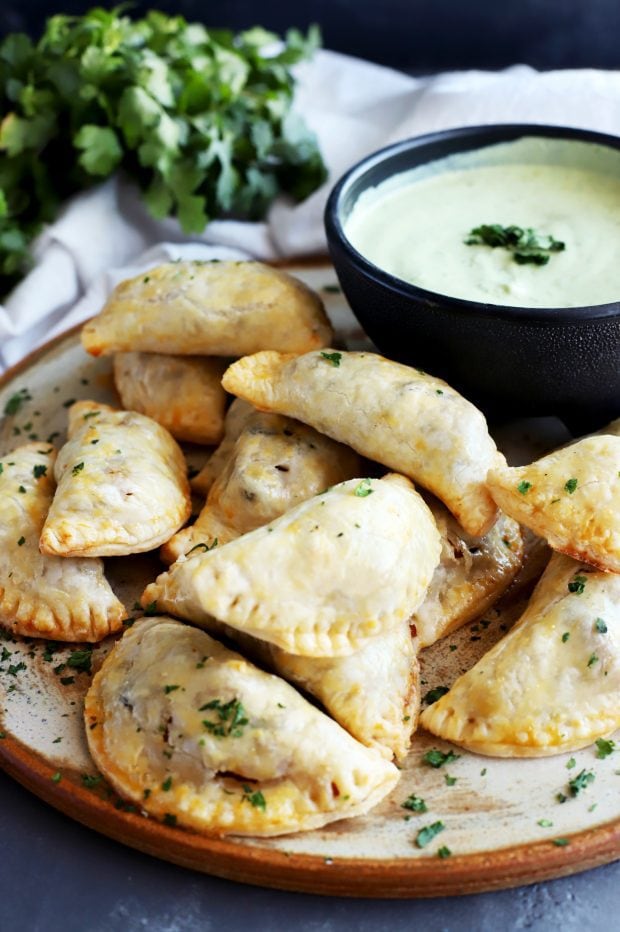 When it comes to making an easy dinner, this is definitely the one to make. It's so easy and comes together in about an hour, with about 50 minutes of that being passive cooking time.
That means you get to sit down and enjoy a glass of wine with a good book!
Who says you can't get a little "me time" while you cook?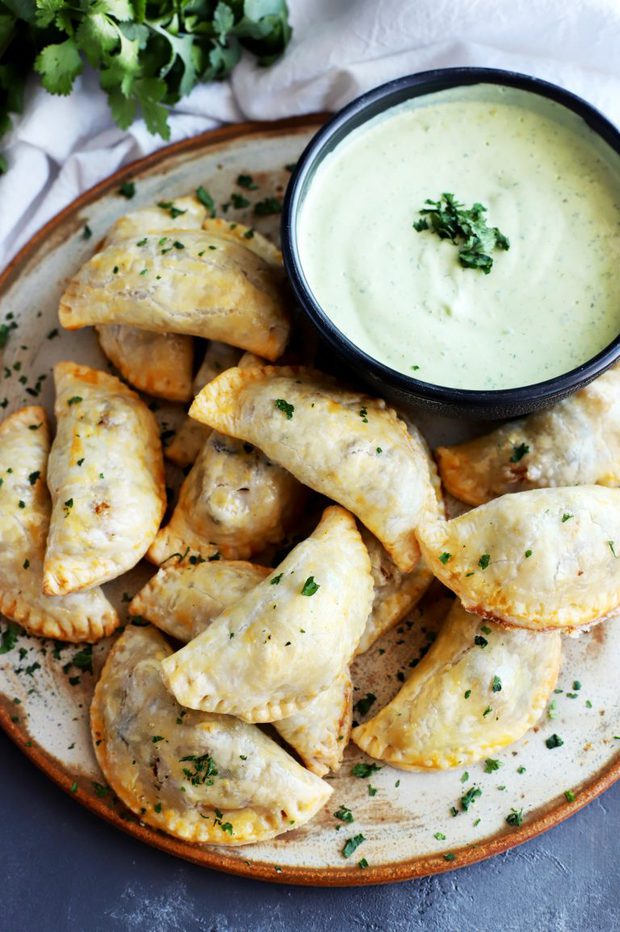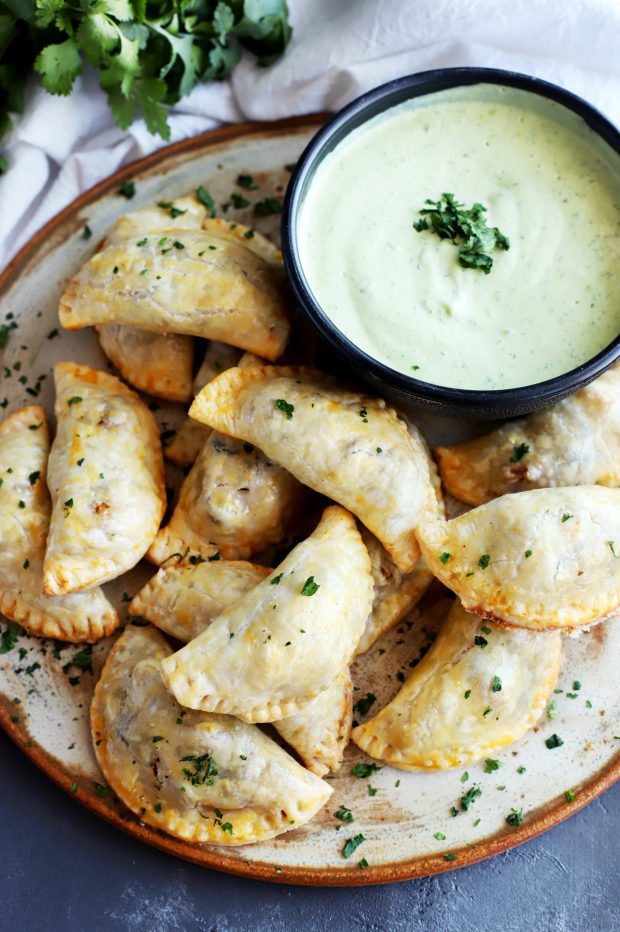 This Recipe's Must-Haves
To make the avocado dipping sauce, I love to use my KitchenAid 11-Cup Food Processor with ExactSlice System. It's great for big batch things like this sauce, but also has an insert for smaller jobs!
I love my Cuisinart Chef's Classic Nonstick Hard-Anodized 3-1/2-Quart Sauté Pan and I've used it for years. It's a workhorse of a pan!
Ultra Cuisine Round Cookie Biscuit Cutter Set is all you need to cut perfect sized cookies, biscuits, and the circles for these empanadas!
USA Pan Bakeware Half Sheet Pan = my favorite pan for all my baking, both sweet and savory!