Bacon Aioli
Oh yes you read that right. BACON AIOLI.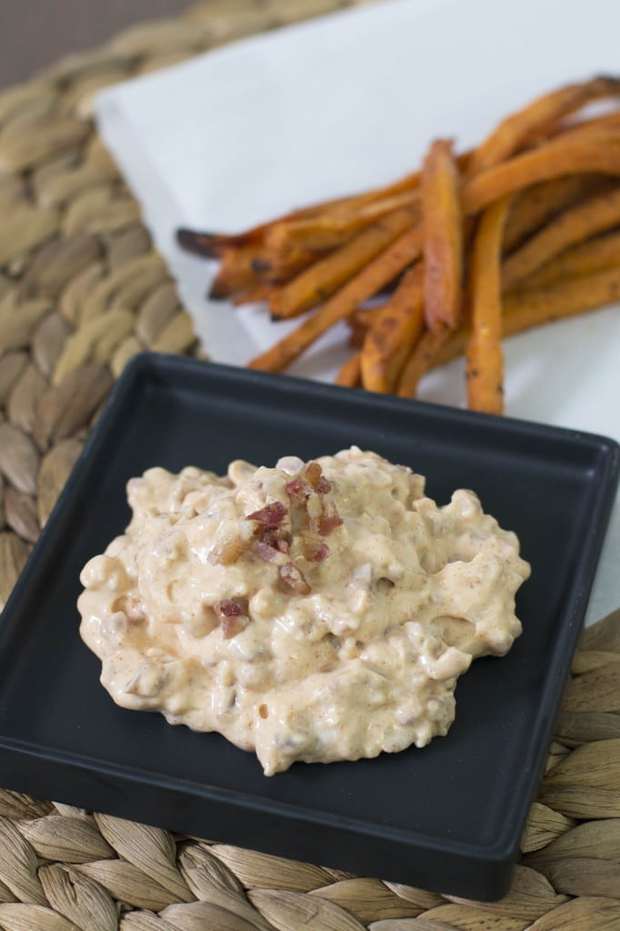 It was our first day in London and after an 8 hour flight, 45 minute ride on the underground, and dragging luggage up several flights of stairs, I was starving. As soon as we walked passed Gourmet Burger Kitchen in South Kensington, I knew I was going to chow down on a massive burger that night. That's where I saw it, in between choosing what kind of fries I wanted, there it was – bacon aioli.
With that first taste, I was down the rabbit hole and into (yet another) bacon obsession. This is my new absolute must-have condiment. It's even better than bacon bits or bacon dust. Like ten million billion times better.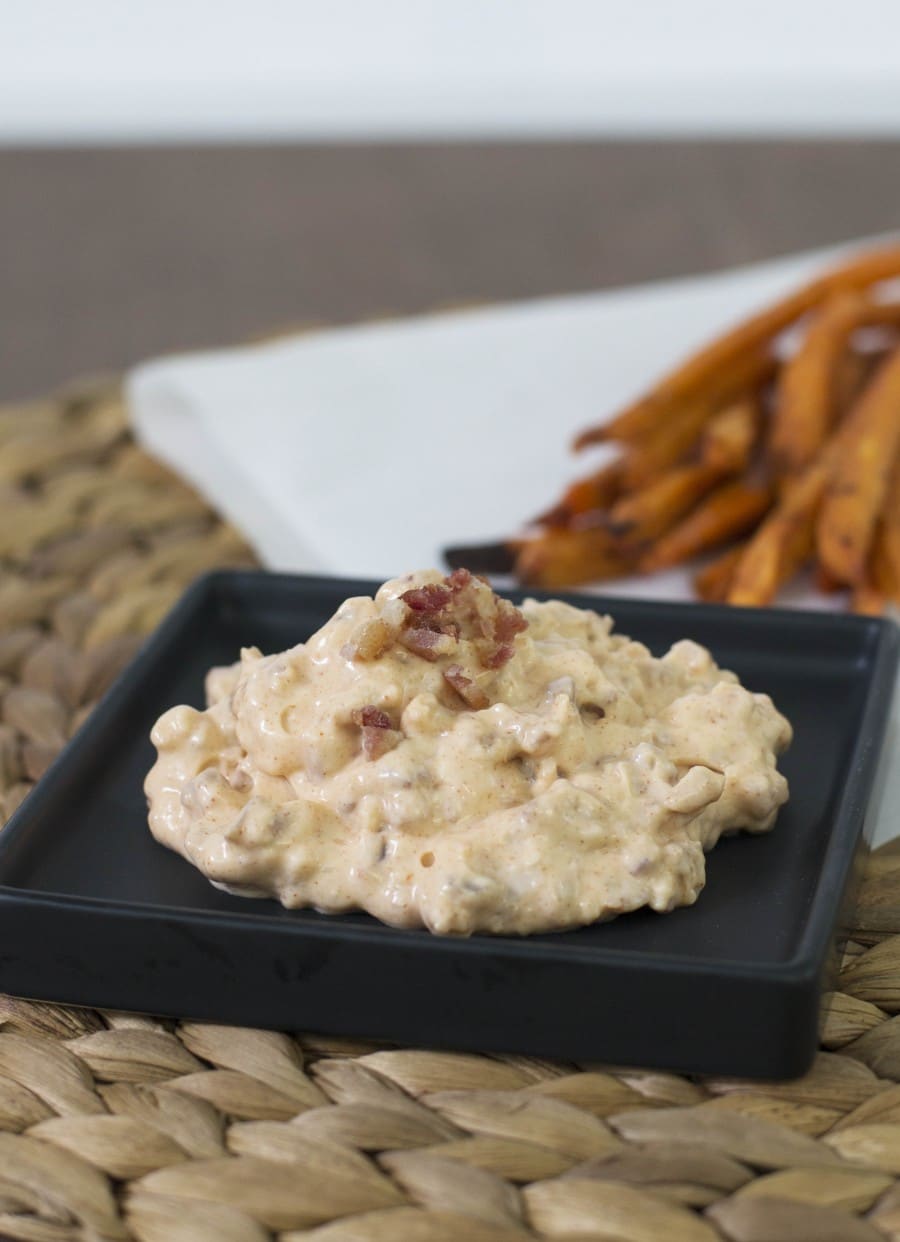 Of course discovering bacon aioli on the first day of a two week vacation in Europe was completely unfair. Every time we went out following that meal, I was scanning the menu for bacon aioli. Have I mentioned I am highly susceptible to honing in on one thing and not letting go of it until I feel darn well ready to? See Gangnam Style, Olaf from Frozen, red onion jam (to appear on this blog in the very near future), and gin and tonics.
I've said it before and I'll say it again – I might as well be a five year old.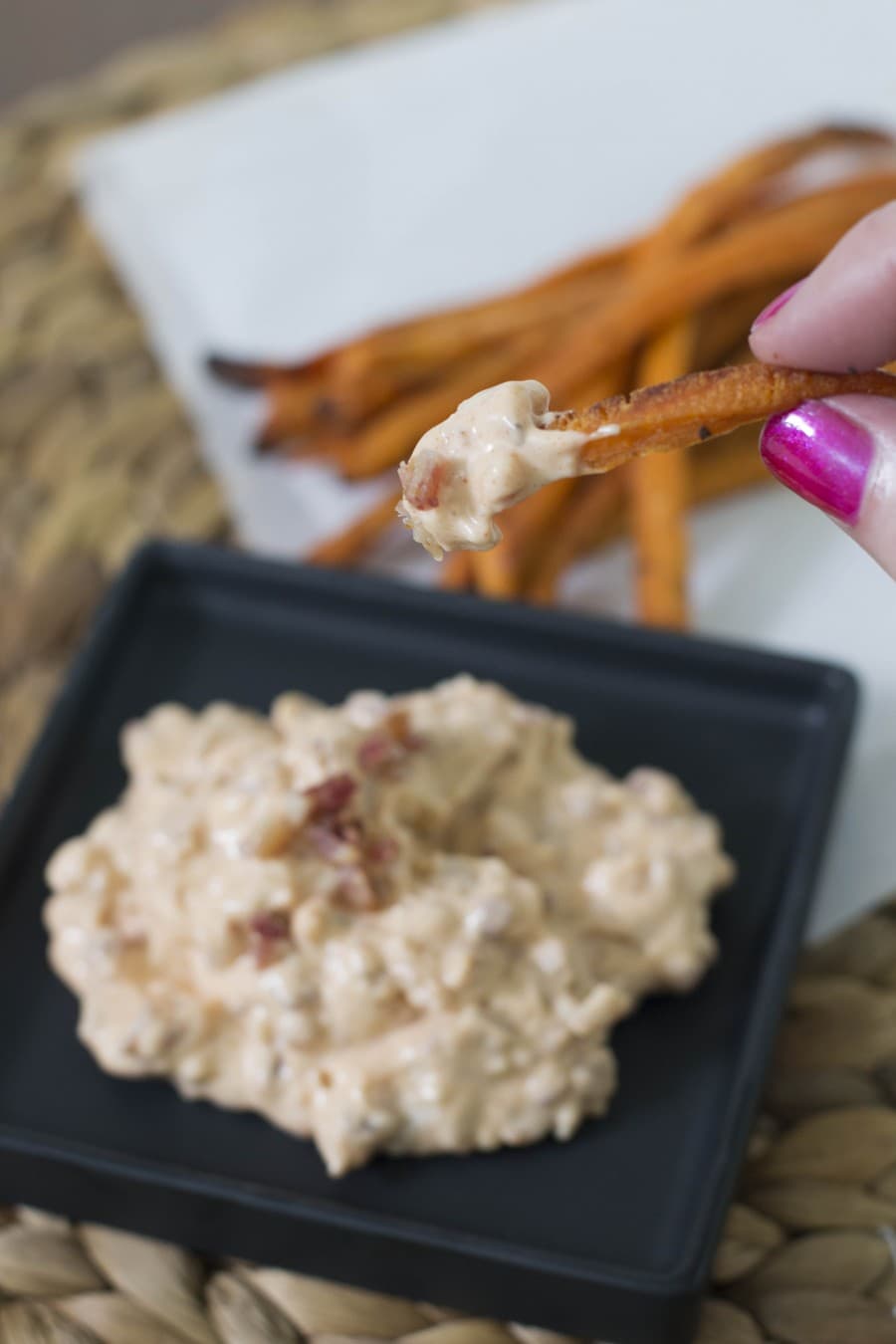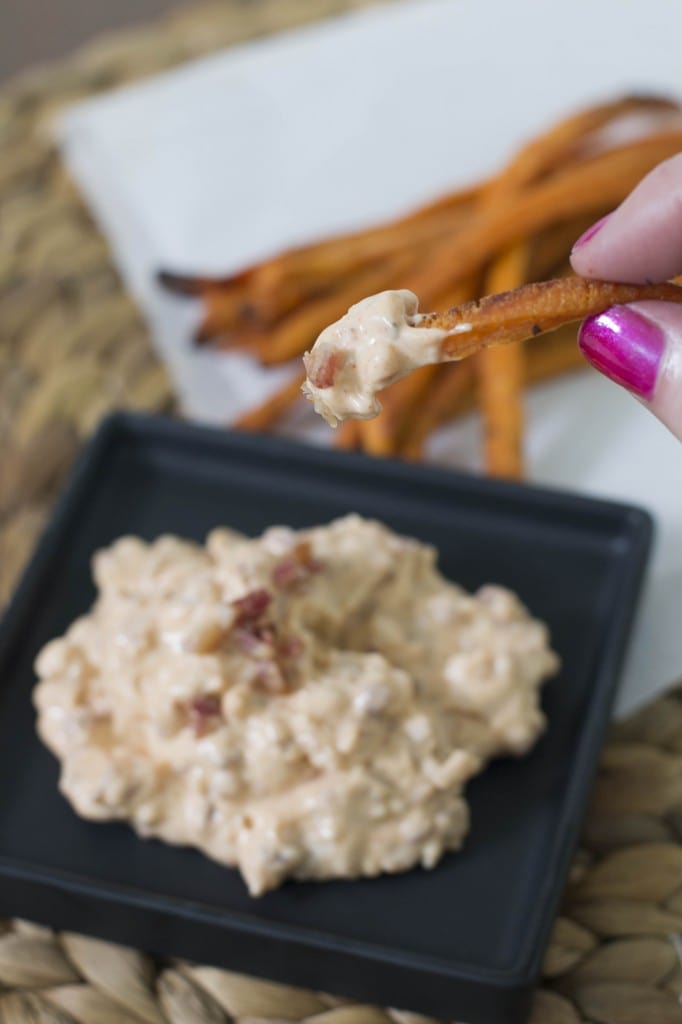 Just make this bacon aioli and love it. Dip your fries in it, spread it on a burger bun, use it with your favorite sandwich, toss a dollop on top of a salad, eat it straight off a spoon, no matter what you do with it, you will do no wrong.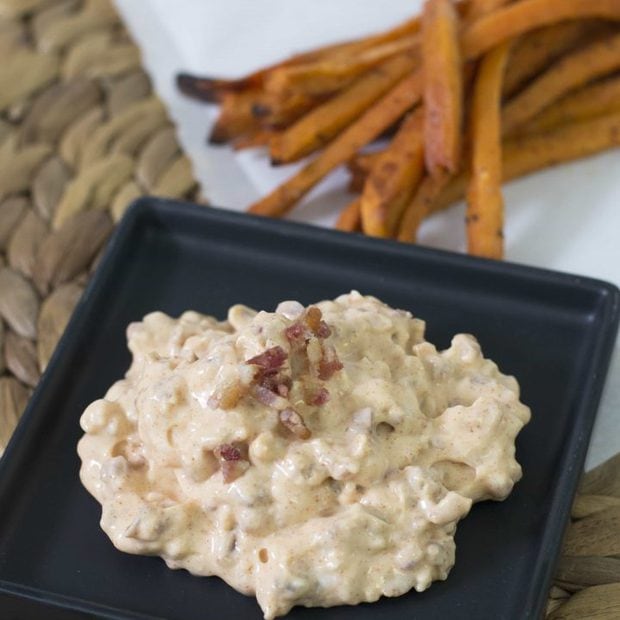 Bacon Aioli
Yield: 3/4 cup
Prep Time: 5 minutes
Additional Time: 5 minutes
Total Time: 10 minutes
My new favorite condiment, discovered in London. Amazing on burgers, sandwiches, salads, and fries.
Ingredients
1/2 cup mayonnaise
2 tsp fresh lemon juice
1 clove garlic, minced
1/4 tsp salt
1/4 tsp pepper
2 sliced bacon, cooked and finely chopped
Instructions
Add mayonnaise, lemon juice, garlic, salt and pepper to the bowl of a food processor. Puree to combine.
Remove mixture from the food processor to a bowl and fold in the chopped bacon. Serve immediately or store in the refrigerator in an airtight container for up to 1 week.