Please note this post contains affiliate links.
A Limoncello Spritz is delicious, easy, and refreshing! With just three ingredients, you can craft this classic Italian cocktail for a sunny day spent on the patio. It's a hit for any gathering and can easily be made to serve a crowd.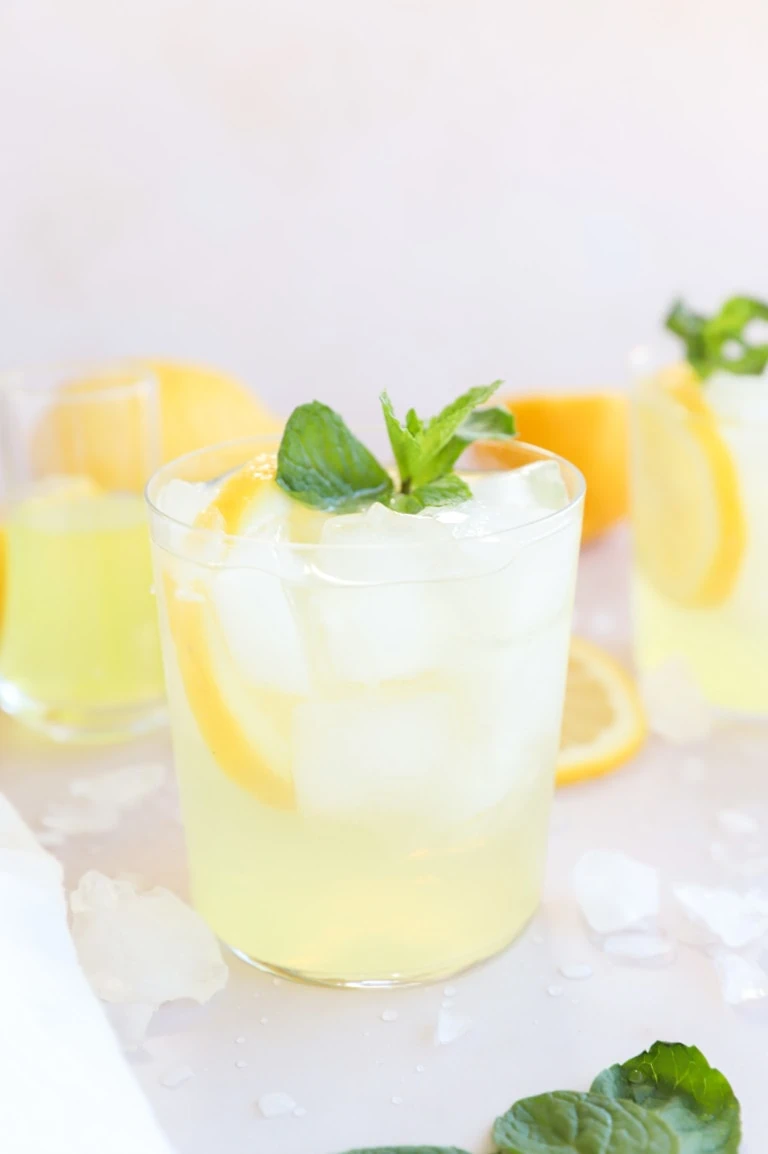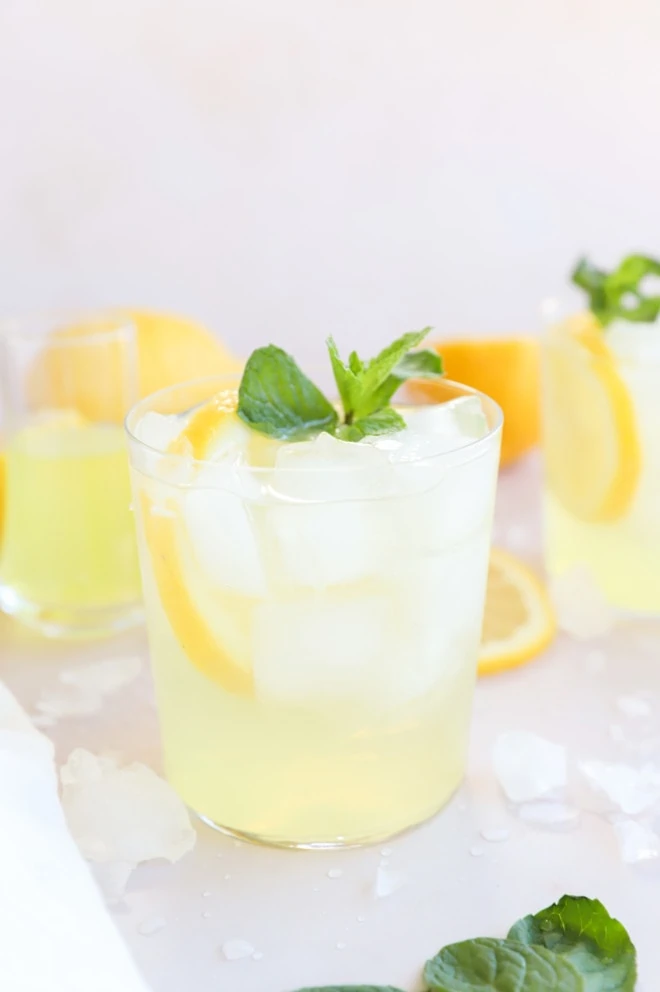 about this limoncello spritz cocktail
The art of apertivo is one of the things I miss the most about Italy. Apertivo is a light drink before dinner and it's a custom in Italy that's all about relaxing and unwinding at the end of a busy day.
This limoncello spritz is a bubbly and citrus-forward cocktail that will take you straight to Italy with your first sip.
I thought the only spritz I could fall in love with was an aperol spritz, but there's a new leader in the pack for me. This limoncello spritz is only three ingredients and it is my favorite way to end the day.
If I could have it my way, every single busy day would end with a quiet moment spent with this cocktail in one hand as I graze over a charcuterie board with my feet up.
Since I have a toddler, this is not exactly something I can bring into existence every day. This limoncello prosecco cocktail on the other hand is. You'll find that this simple cocktail is something you can easily make whenever the mood strikes you. There's no fancy ingredients, no complicated techniques required to make it, and it's impressive enough to serve to a crowd when you need to impress your guests.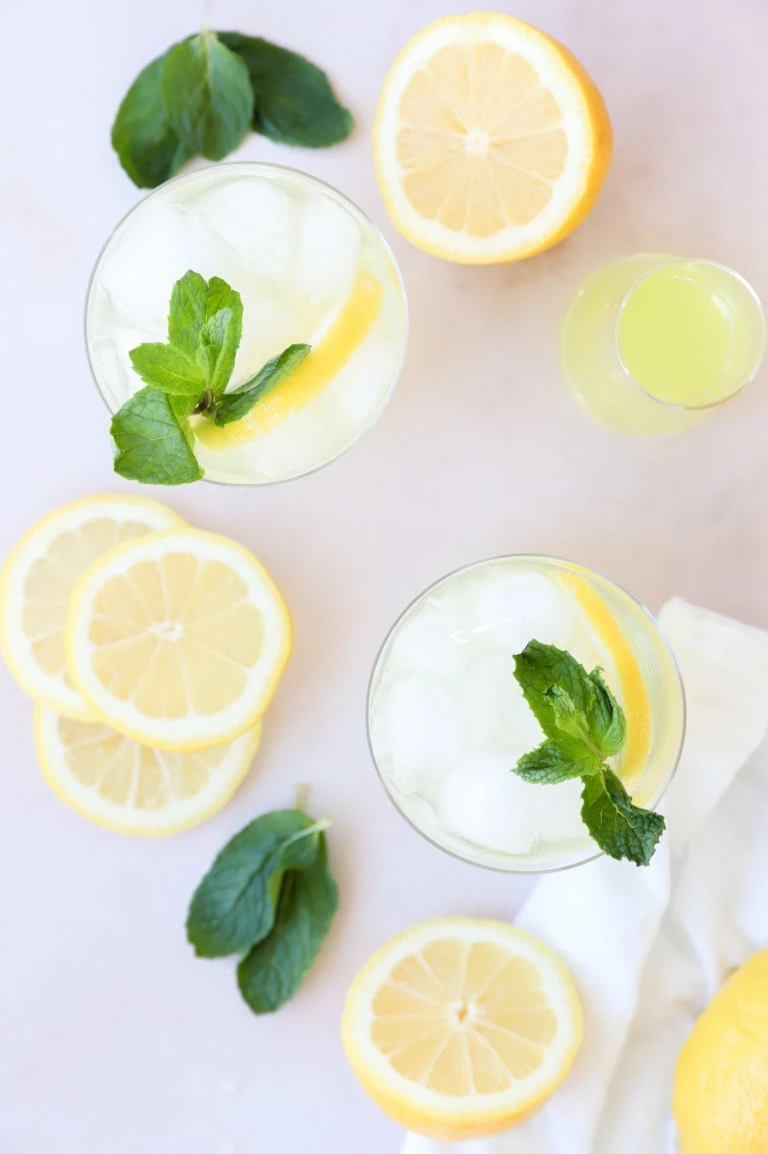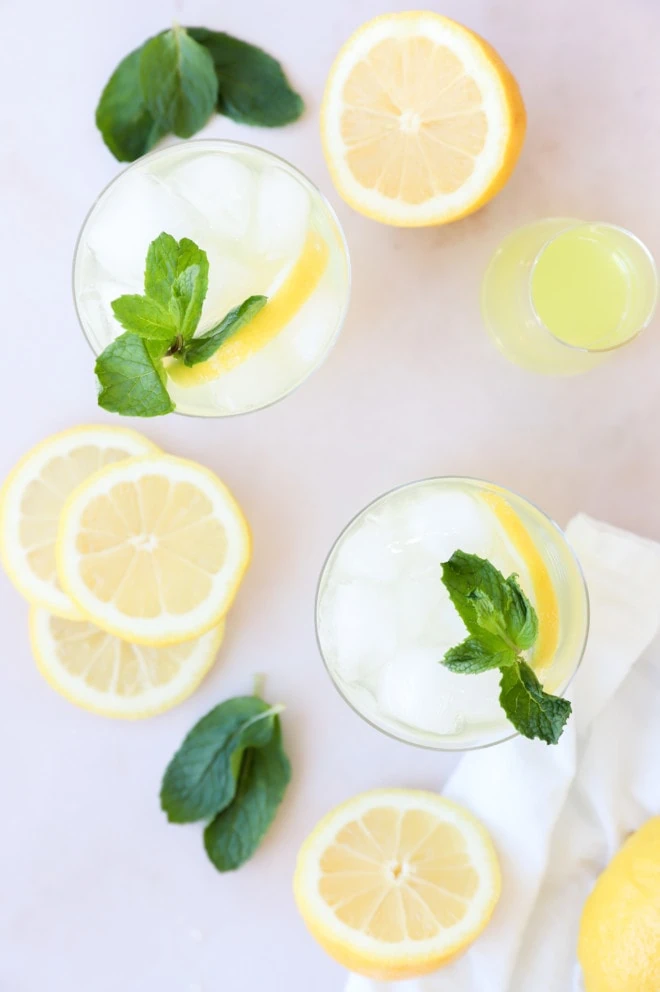 so, what is limoncello?
Limoncello is a lemon liqueur that is fresh, citrusy, and sweet. The liqueur is made by macerating lemon peels in alcohol. True limoncello begins with lemons from the Amalfi Coast or the island of Capri. It's the perfect summer sipper! The lemon flavor is so refreshing.
The first time I had limoncello was just before my study abroad time in Rome. My mother and I were exploring the Amalfi Coast and in every restaurant at the end of the meal we would be served a small glass of limoncello. It was such a lovely indulgence and the ideal way to end the meal.
It's a drink that you can totally sip on its own, but it's also an ideal ingredient for a simple spritz. You can even use it to flavor frosting or puddings, or to brush on your favorite cakes before frosting them. Honestly, if you haven't tried it before, I highly recommend grabbing a bottle and pouring yourself a chilled glass this evening!
For another limoncello cocktail, check out this simple four ingredient limoncello martini recipe!
ingredients
limoncello. This Italian lemon liqueur is from the Amalfi coast and is usually served as an apperitivo (before a meal) or digestivo (after a meal). It's the essential ingredient in this cocktail! I recommend buying a brand that is a mid-quality to high-quality to make sure that the flavor of this cocktail is on point.
prosecco. Prosecco is a white sparkling wine from Italy. Use your favorite prosecco brand! I recommend using a prosecco that isn't overly sweet as it's a drink that tends to be on the sweeter side anyway.
sparkling water. Club soda is all you need to add an extra splash of bubbles to this drink!
garnish. The best garnish for this cocktail is simple! Fresh mint sprigs and fresh lemon slices.
this recipe's must haves
You will need a jigger to measure out the ingredients for this cocktail. All you need to do to bring this drink together is a cocktail stirring spoon.
I recommend using whatever cocktail glass you prefer for this cocktail recipe! It could be a wine glass (stemmed or stemless) or whatever cocktail glass you prefer to drink out of.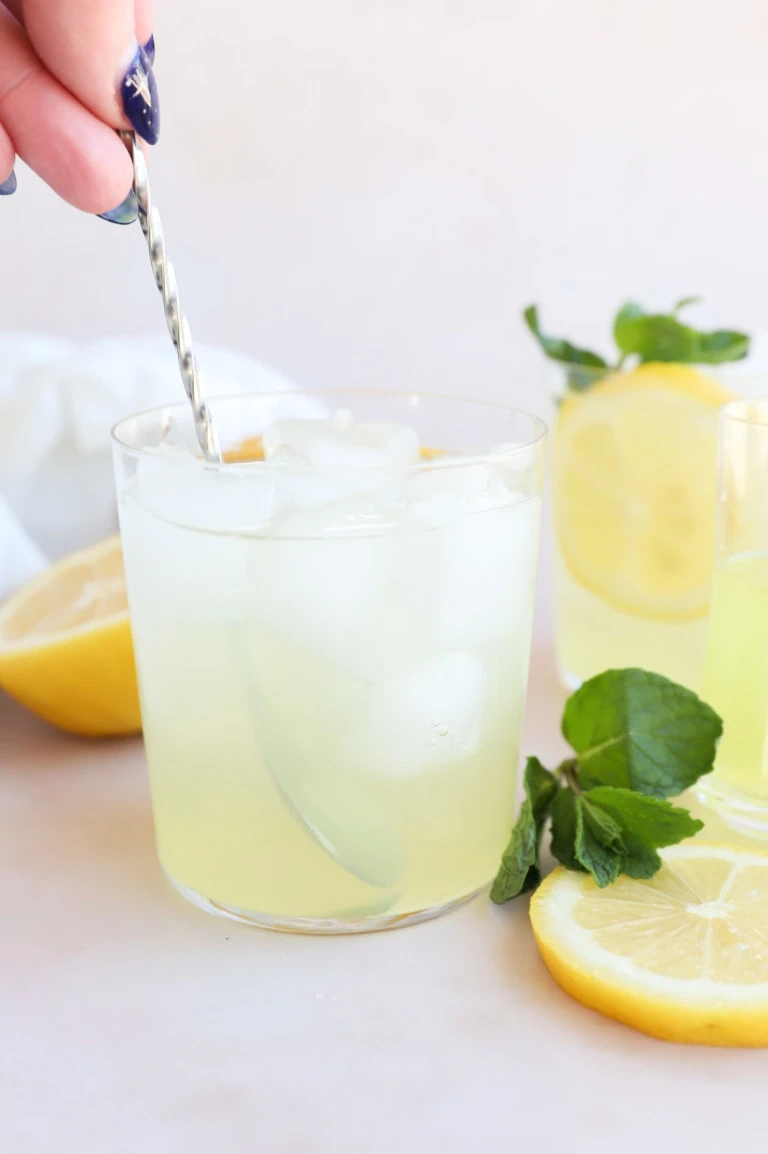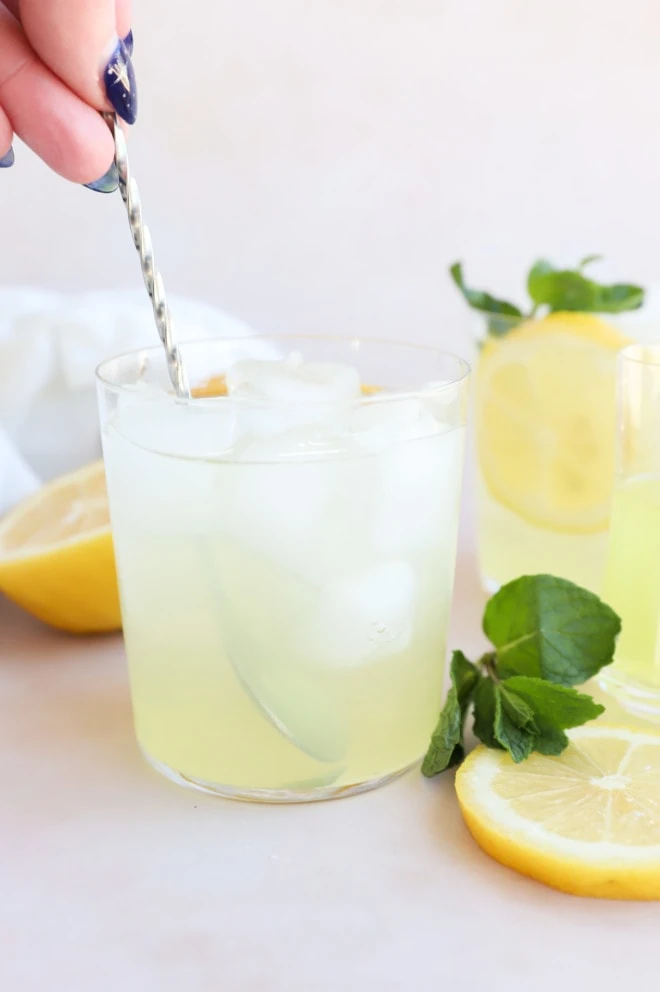 here's how to make a limoncello spritz
gather ingredients
Measure out 2 ounces limoncello, 3 ounces prosecco, and 1 ounce club soda. Be sure to also have your cocktail glasses and ice handy.
assemble
Fill your cocktail glass with ice. Pour over limoncello, prosecco, and club soda. Stir together to combine.
Garnish with mint sprig and lemon slice. Serve.
Pro Tip: Chill the glass! If it's really hot outside, place the cocktail glass in the freezer for about 10 minutes to frost it before assembling.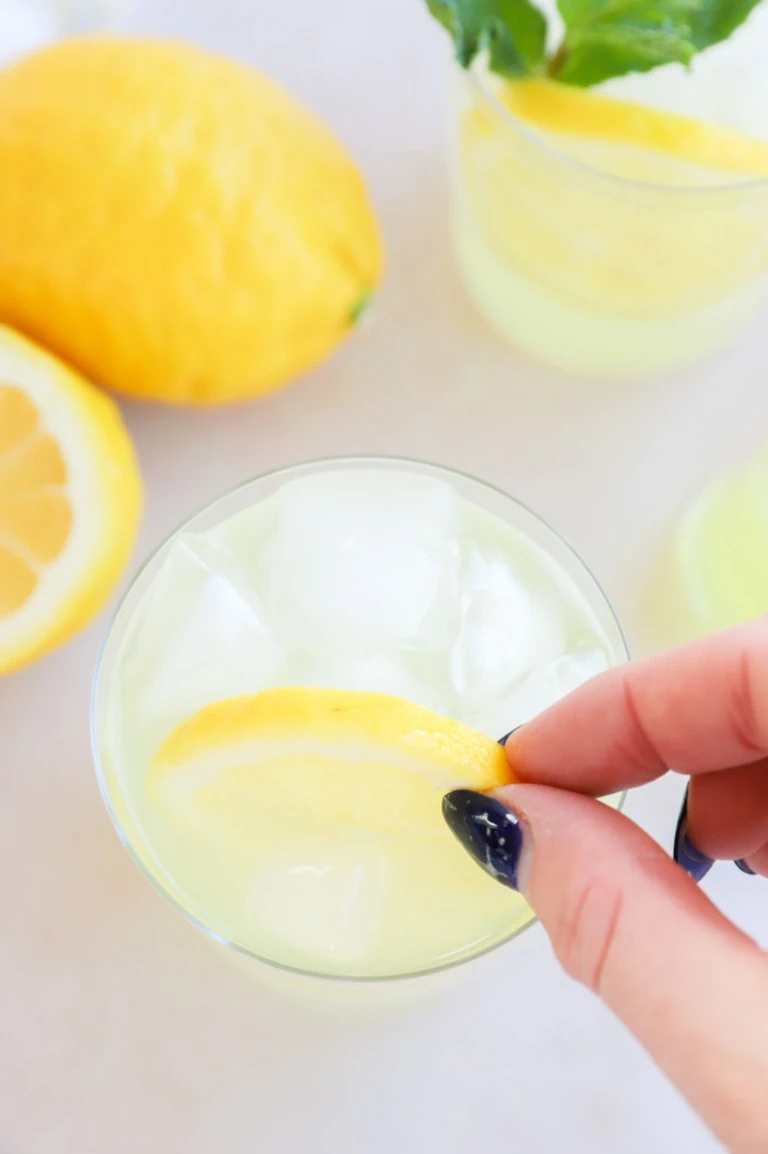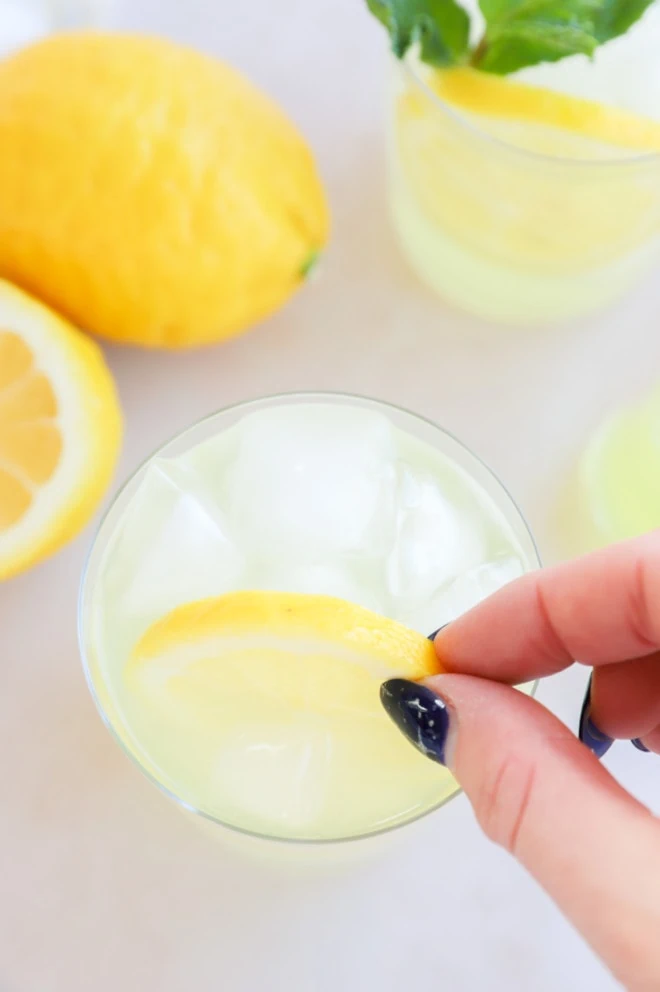 variations
add berries. I love adding berries to this drink to make it a little more fruity and fun! You can simply add in berries to the bottom of the cocktail glass and muddle them lightly. Add ice and make the cocktail as directed. This is especially good with raspberries and strawberries!
use different herbs. Don't have mint? There are other herbs you can use to finish the garnish! I recommend rosemary, thyme, or basil.
More tasty lemon cocktails to explore: Lemon Agave Margarita | Lavender Lemonade Cocktail | Homemade Vodka Lemonade | Grilled Lemon Lime Mojito
can I make this in a big batch?
To make this in a big batch, you will need 1 bottle of prosecco, 2 cups limoncello, and 1 cup soda water. Combine these ingredients in a pitcher over ice. Serve cold!
I recommend chilling the cocktail ingredients ahead of time before combining and serving.
can I make this cocktail ahead of time?
Since this cocktail is bubbly, I do not recommend making it ahead of time! It's so easy to make, there's no need to anyway.
If you are making it for a party, simply chill all the ingredients before combining in a pitcher over ice. This will ensure that your ingredients are cold when you are ready to serve without watering it down or losing the bubbles by preparing it ahead of time.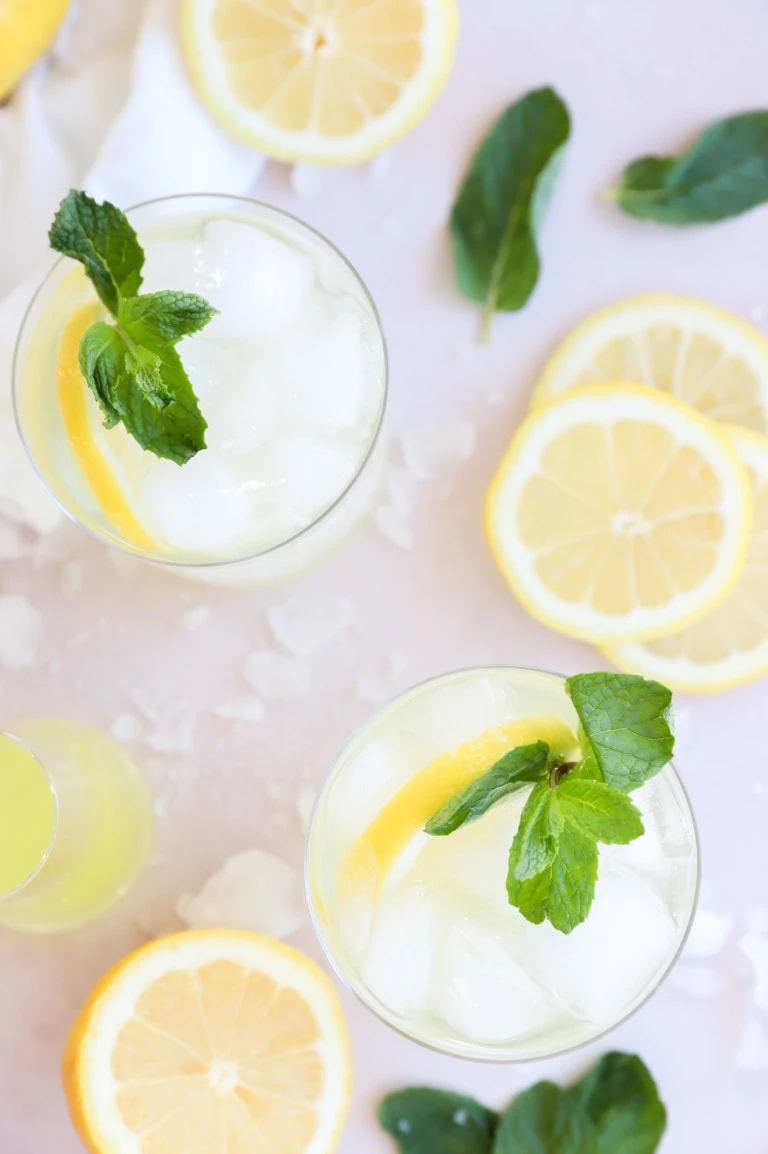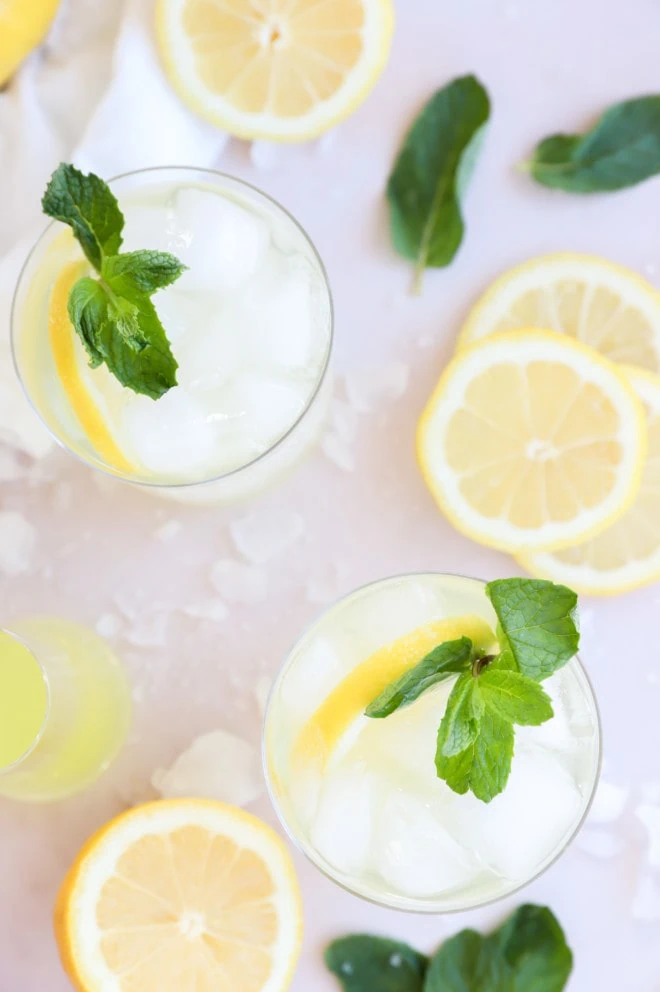 what is the best way to drink limoncello?
While limoncello doesn't have to be refrigerated, I recommend chilling it if you are going to sip on it straight! It's absolutely delightful when chilled and served in a small snifter.
Otherwise, simply enjoy it in this spritz recipe.
Need more inspiration for cocktail hour? Check out my cocktail recipes page!
what to serve with a limoncello spritz
Since a limoncello spritz is typically served ahead of a big meal, I recommend pairing it with small bites or a seasonal charcuterie/cheese board! Here are some of my favorite lighter Italian bites to pair with this simple cocktail if you are serving guests:
In the springtime, this roasted asparagus herb ricotta crostini is a lovely pairing with the lemon in the cocktail. In the summer, caprese bruschetta makes the most of ripe, juicy tomatoes.
If you are firing up the grill already for dinner, open up the meal with these cacio e pepe grilled wings!
Summertime calls for peaches so either of these crostini recipes are ideal for serving on a hot summer evening alongside this summer cocktail – salame peach ricotta crostini or tomato peach bruschetta.
Love all things limoncello? I've got a whole list of limoncello cocktails for you!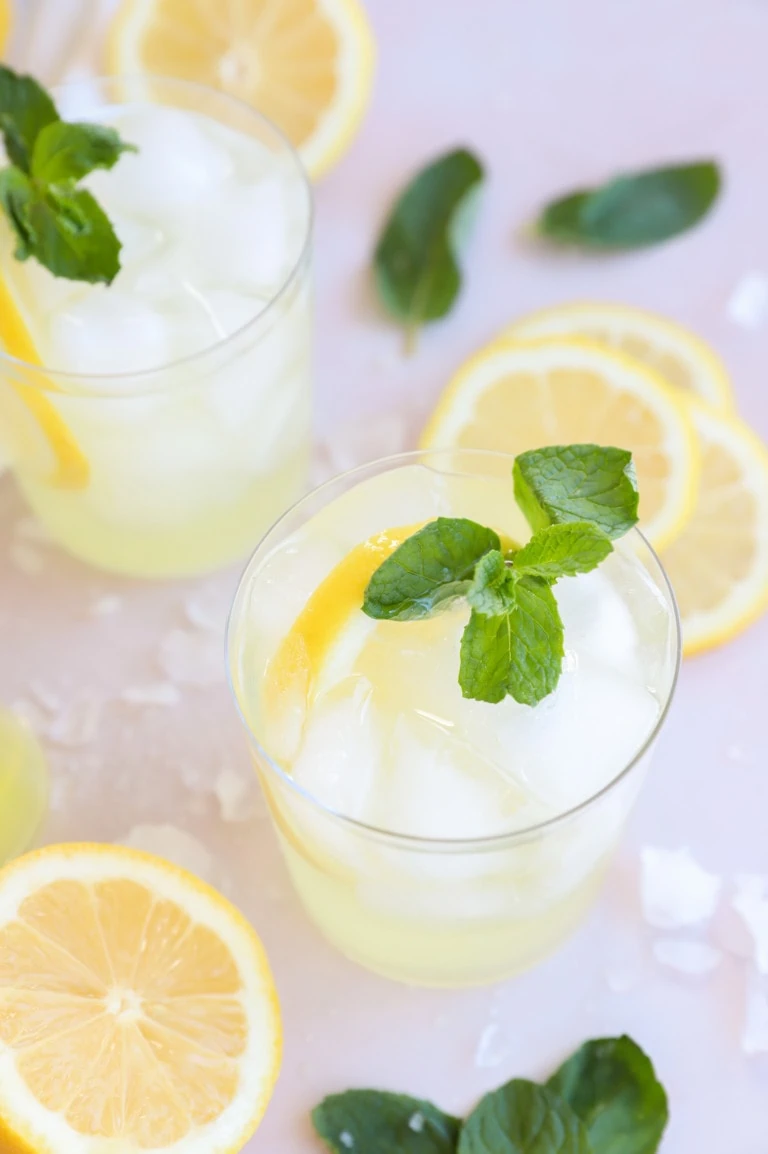 Finally, if you make this limoncello spritz recipe, please be sure to give this recipe a rating or leave a comment! I love to hear when you all make recipes, and I do take the time to respond to every single comment. Feel free to drop questions below too, if you have them!
Oh and be sure to tag me on Instagram if you make the recipe! I love being able to see these recipes come to life in your homes – it's my favorite thing to look through those photos. It really means the world to me!
Limoncello Spritz
Bright, tart, and sweet, this bubbly cocktail is delicious!
Ingredients
2 oz limoncello
3 oz prosecco
1 oz club soda
Ice
Garnish: mint sprigs, lemon slices
Instructions
Fill a cocktail glass with ice.
Add limoncello, prosecco, and club soda. Stir together to combine.
Garnish with a sprig of mint and a lemon wheel. Serve immediately.
Notes
Big Batch Option: To make this in a large batch, you will need one bottle prosecco, 2 cups limoncello, and 1 cup club soda. Pour over ice and garnish. Serve cold.
Recommended Products
As an Amazon Associate and member of other affiliate programs, I earn from qualifying purchases.