Instant Pot Bolognese is the easy comfort food solution for any night of the week. The rich, meaty sauce tastes like you've been cooking it for hours, but it comes together in less than an hour! This is homemade meat sauce made easy.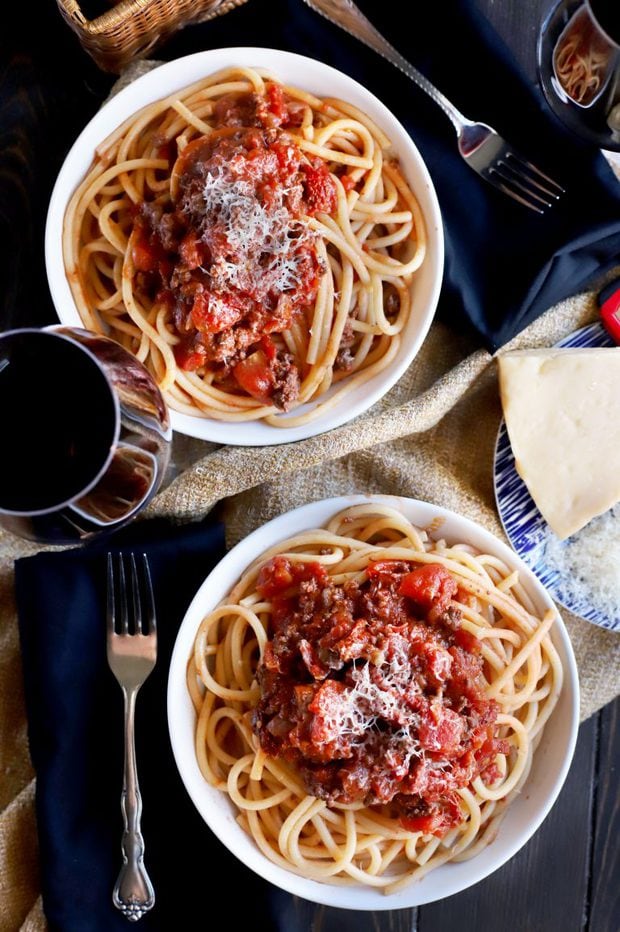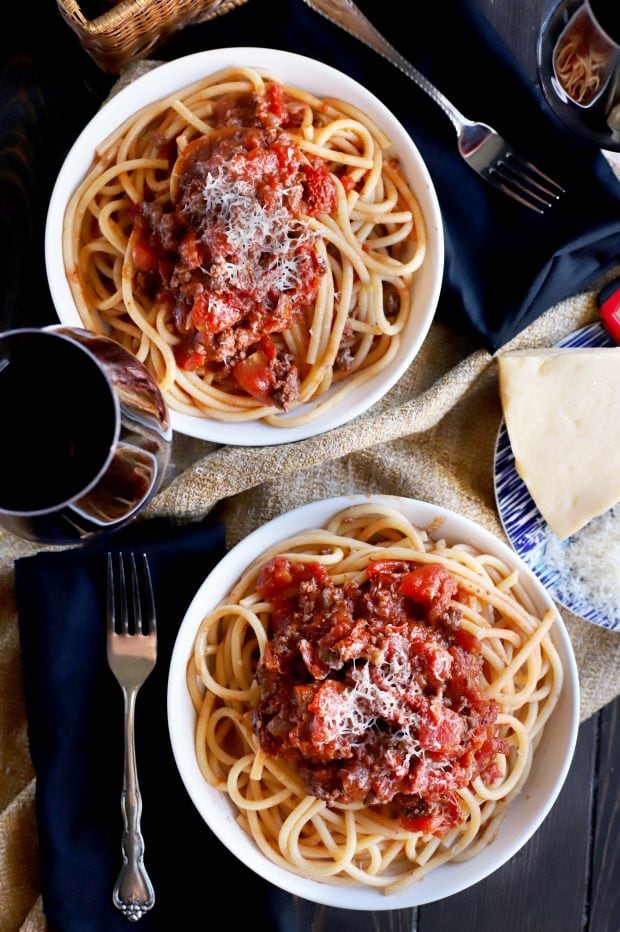 Please note that some of the links below are affiliate links. If you make a purchase through one of these links, I will receive a small commission.
Oh boyyyyyyyyy…. You are going to LOVE me for this recipe.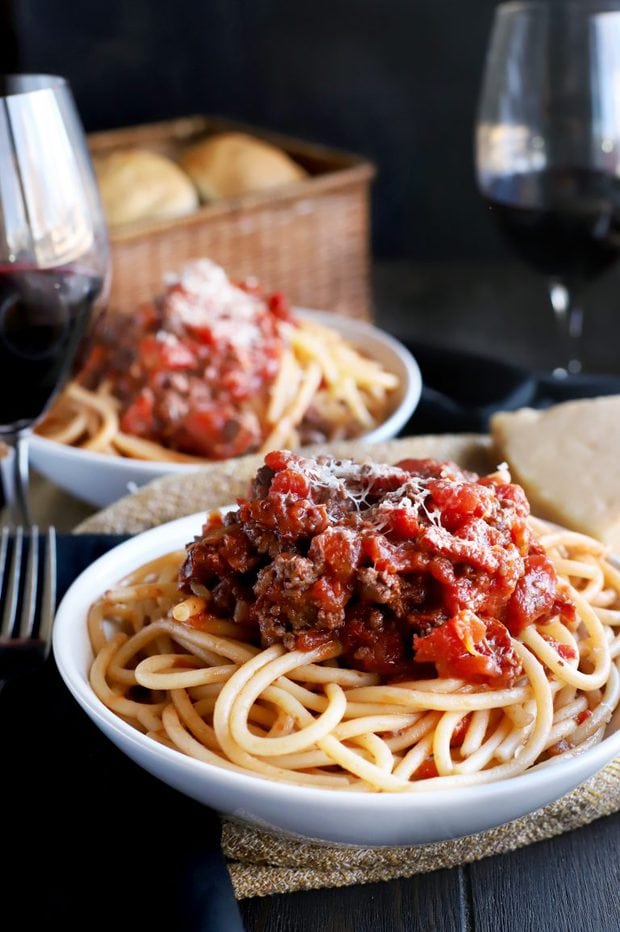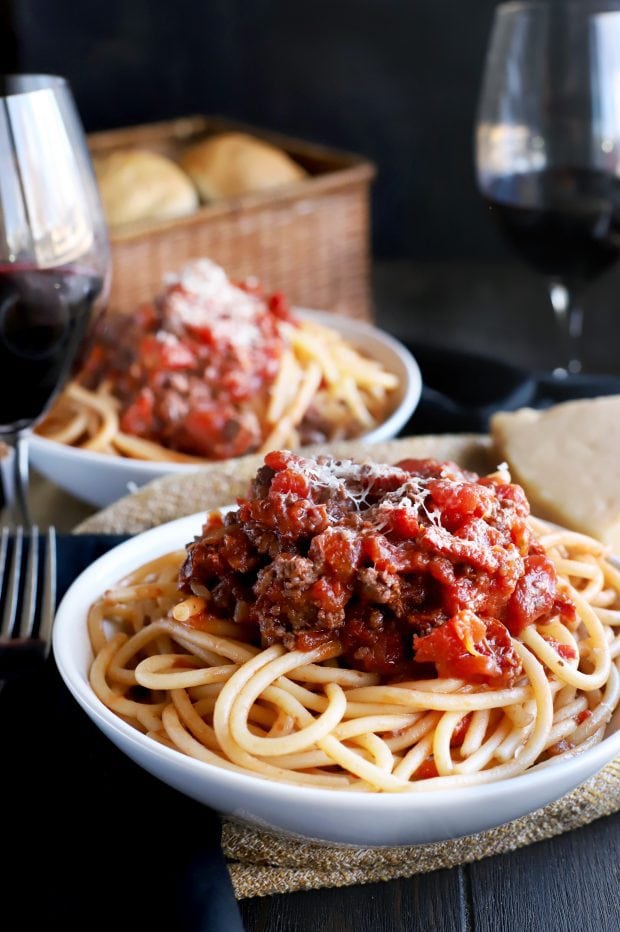 Like, really truly fall in love with the recipe in a soul-shaking, earth-shattering way.
There are few recipes that speak to my soul on such a real level, but this is one of them. It's a recipe that clings to your heart in such a way that you will always turn to it, time and time again, whenever you need a truly comforting meal.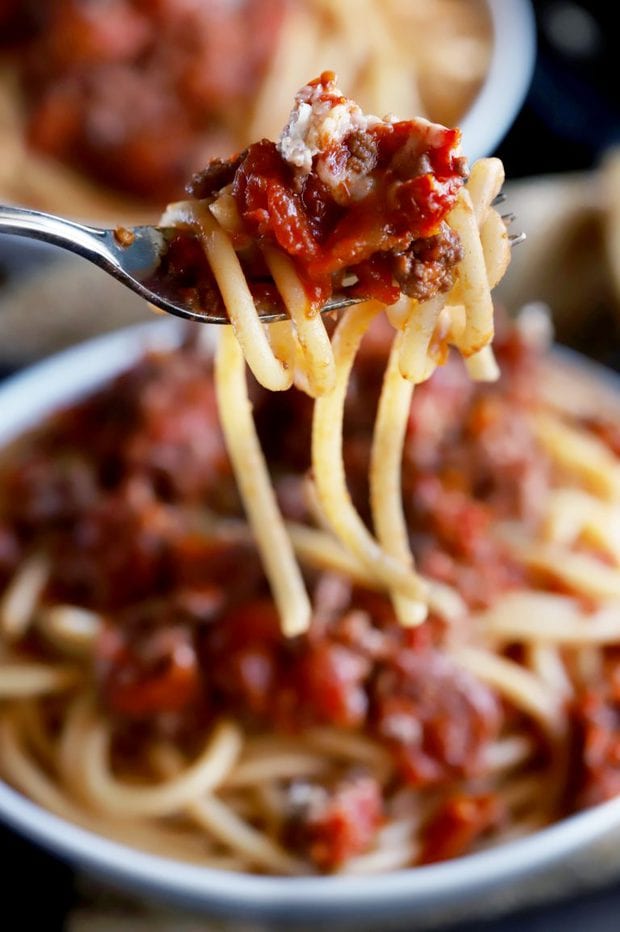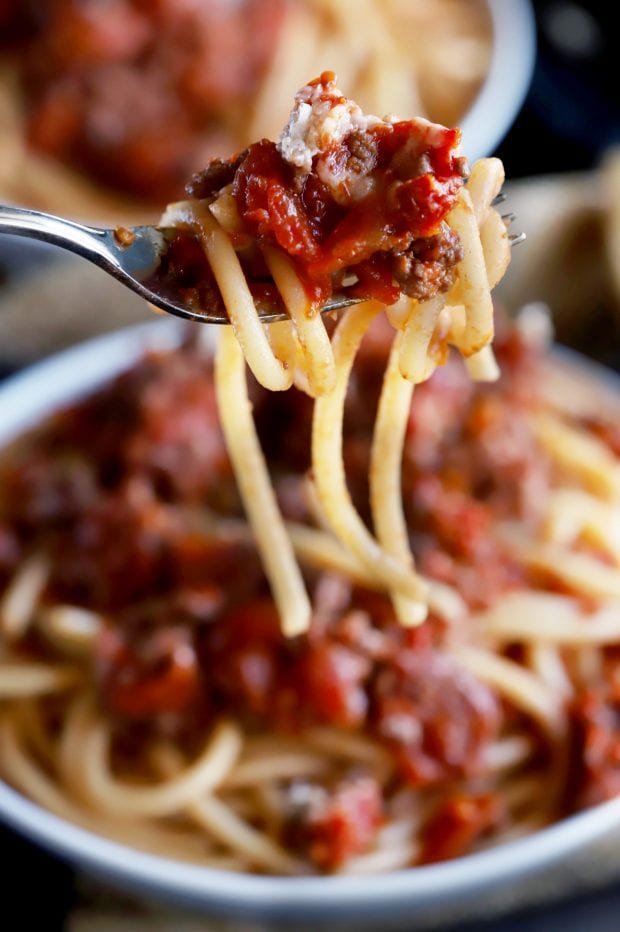 And that's exactly what this time of year is all about, isn't it?
I know many of you out there might be trying to go for a Whole30 January or are trying a new diet, but there's always a part of you that just wants to reach for something hearty on a chilly day.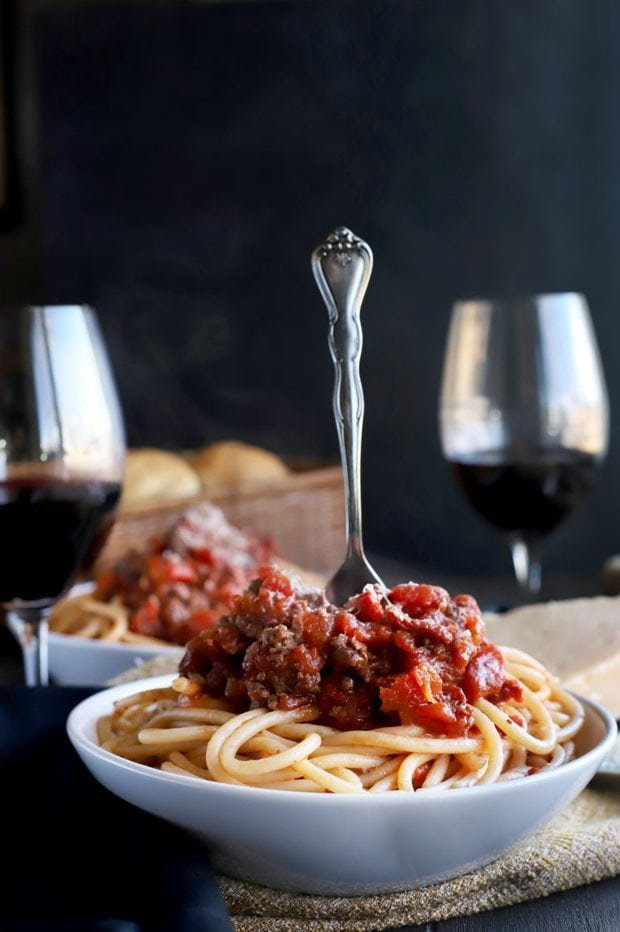 When it comes to comfort food, I used to have a love/hate relationship with it. I used to think that I had to eat healthy the month of January, but when it's so cold outside, all I would crave would be hearty comfort food.
This year, I decided I would stop trying to fit my food habits into a box and eat healthy when I could. However I would not stop myself from enjoying the comfort food that brings me such joy!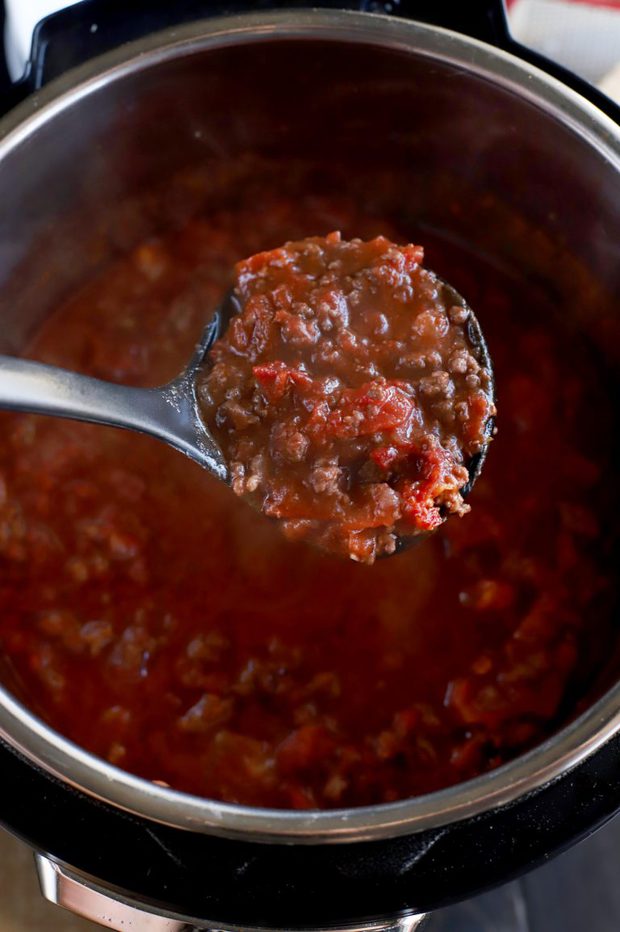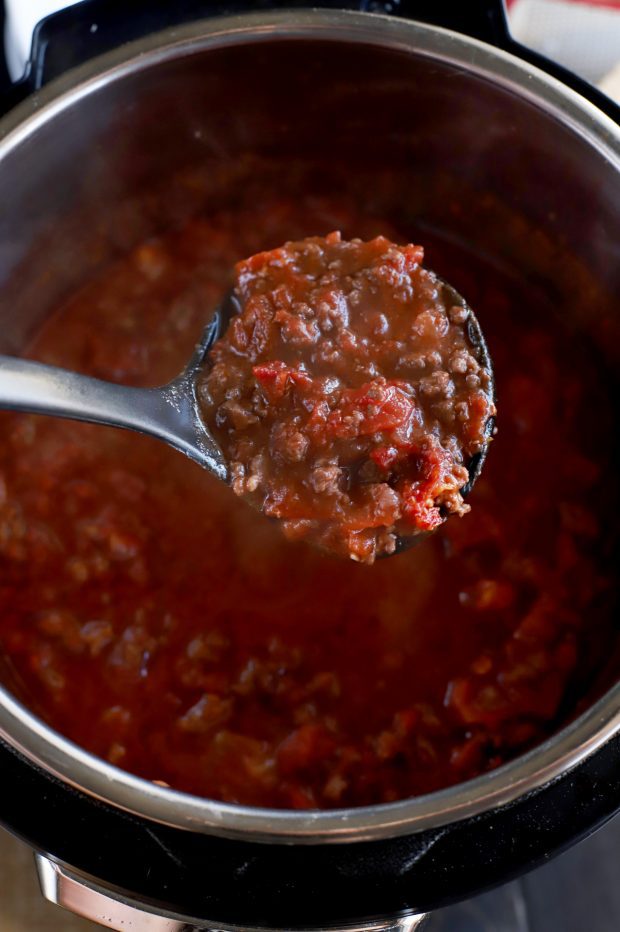 Best. Decision. Ever.
The guilt has flown away from me and now I enjoy healthy food, along with some hearty comfort food when the mood strikes me. I have never felt more free and happy, not to mention healthy!
So when there are times that you just NEED a bowl of pasta, this is the recipe to give into your cravings with.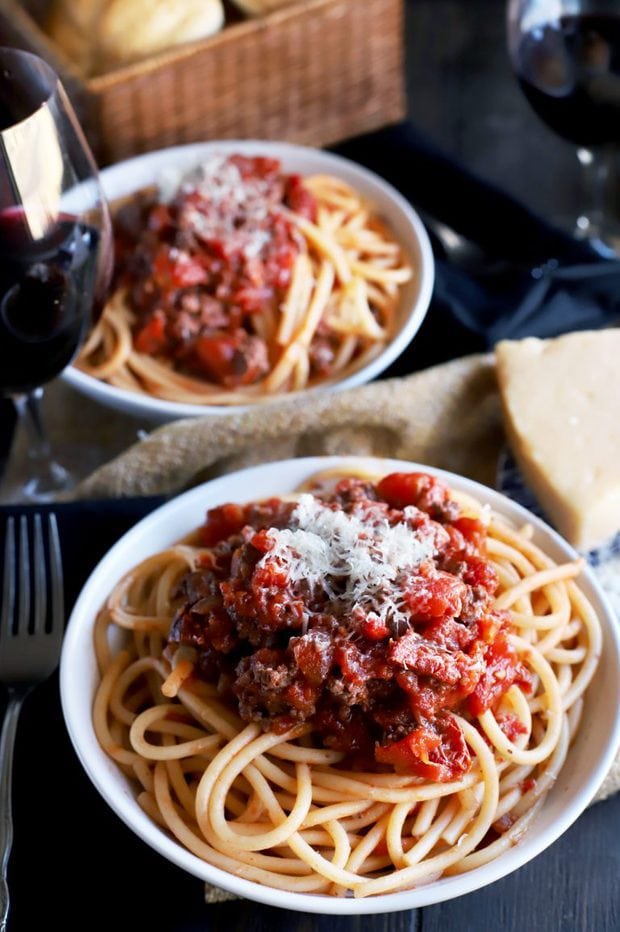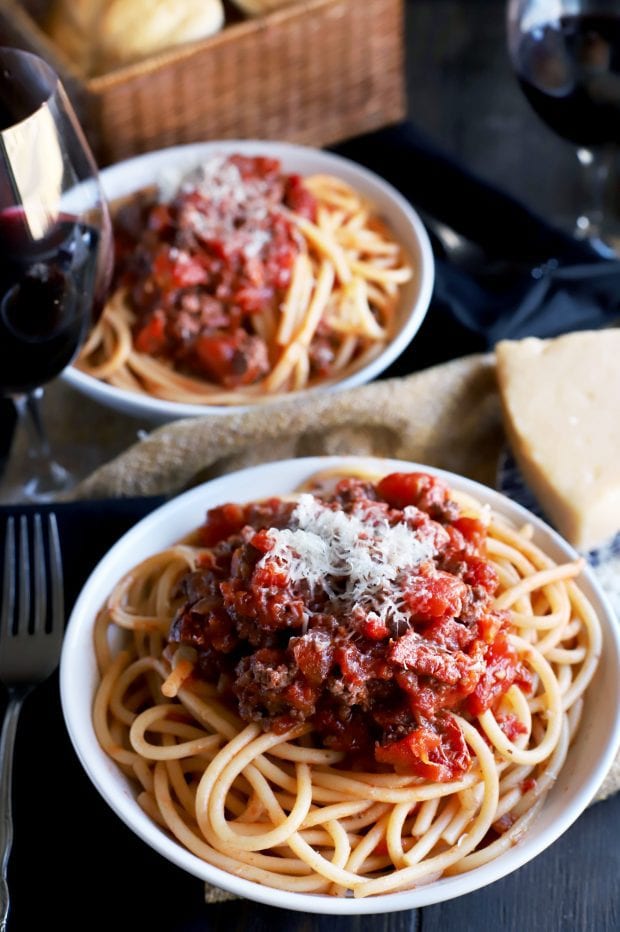 Yes, it's a pasta sauce recipe, but it's a pasta sauce recipe that is beyond what you could ever get out of a jar.
Instant Pot Bolognese is pure magic and perfection.
This sauce literally tastes like it's been simmering on the stove all day, but in truth, the recipe is all wrapped up in less than an hour.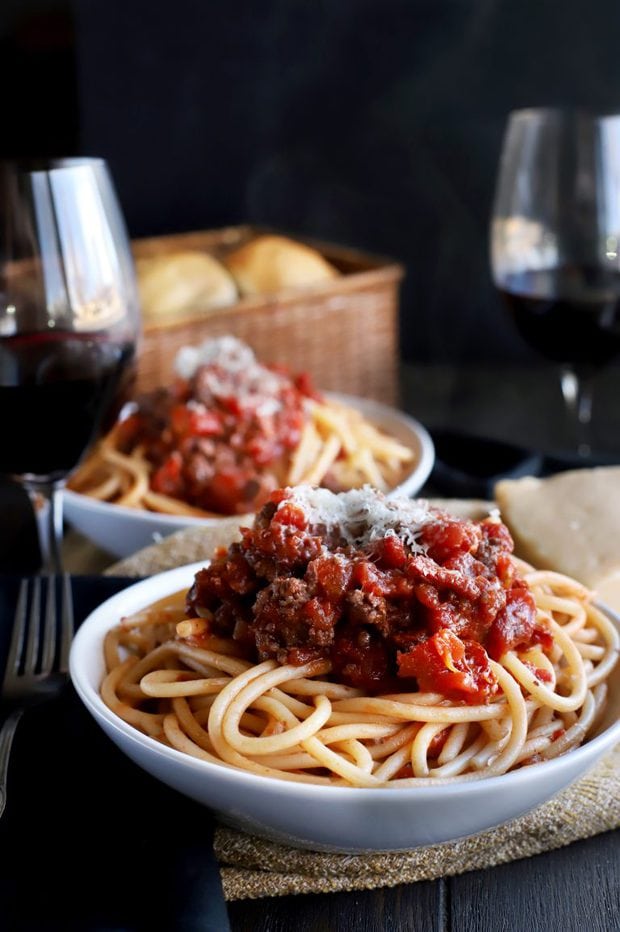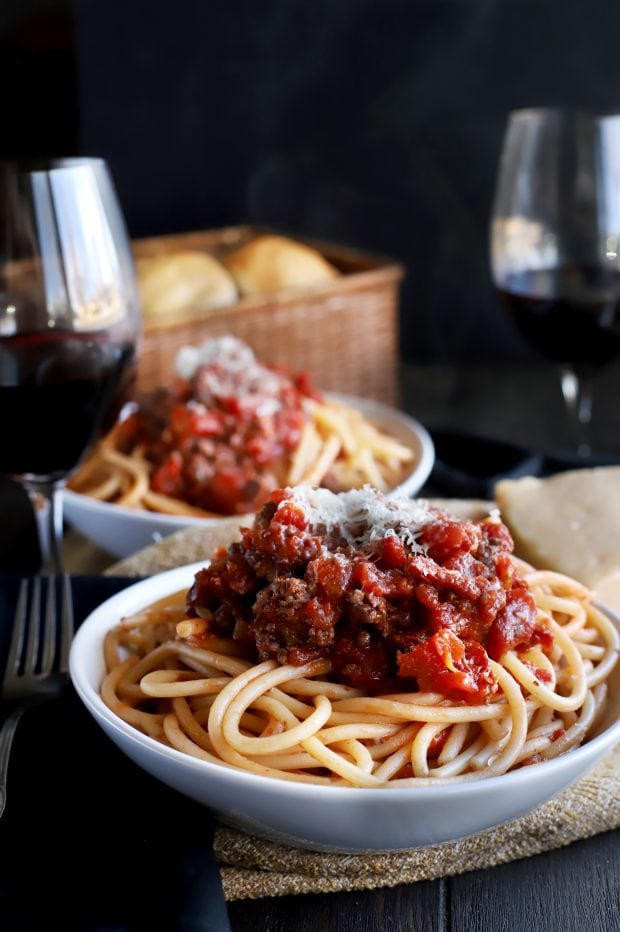 FOR REAL.
My mouth is literally watering just thinking about making this dish one more time… You are going to add it to your comfort food rotation from now until forever, trust me.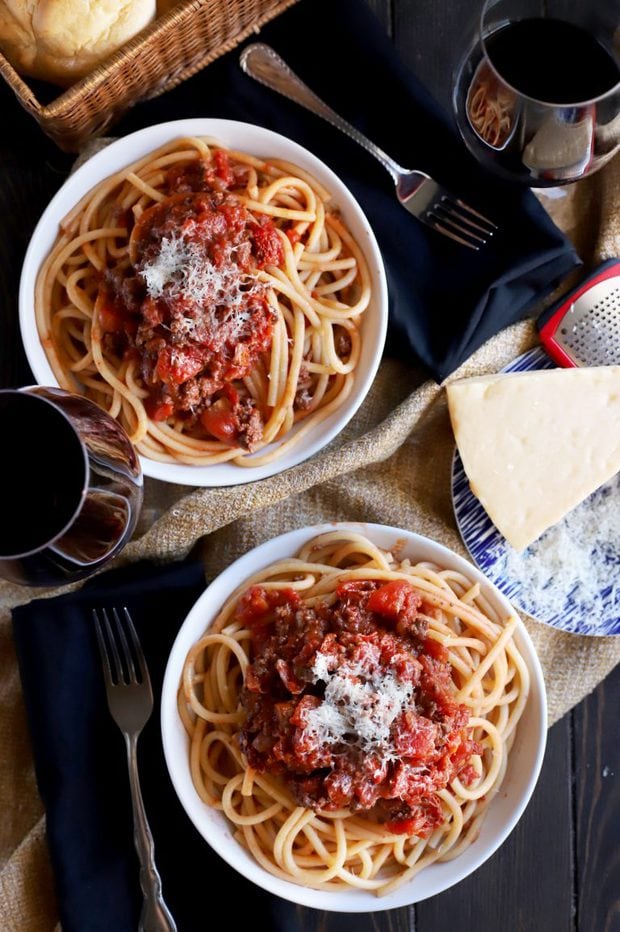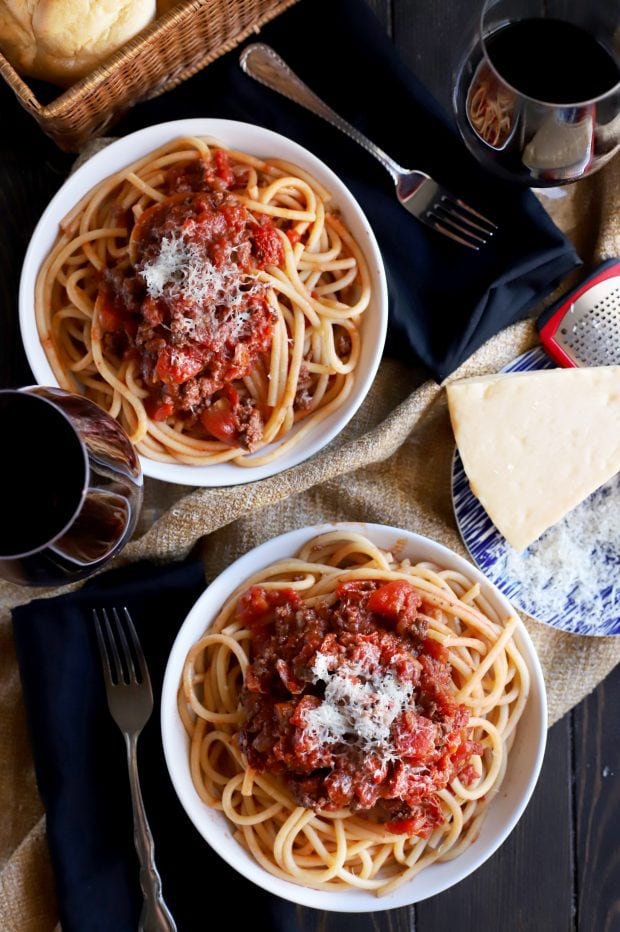 This Recipe's Must-Haves
I recently started using the Instant Pot Ultra 6 Qt 10-in-1 Multi- Use Programmable Cooker
and I LOVE IT! The LCD screen and additional settings make cooking so unbelievably easy. You won't believe how much it'll change your daily life in the kitchen.
For my favorite ladle, check out the inexpensive and durable OXO Good Grips Nylon Ladle
. It's the one you see pictured here!
Need a new stock pot to cook your pasta in? I use this Le Creuset Enamel-on-Steel Covered Stockpot, 10-Quart
all the time for all my pasta cooking needs!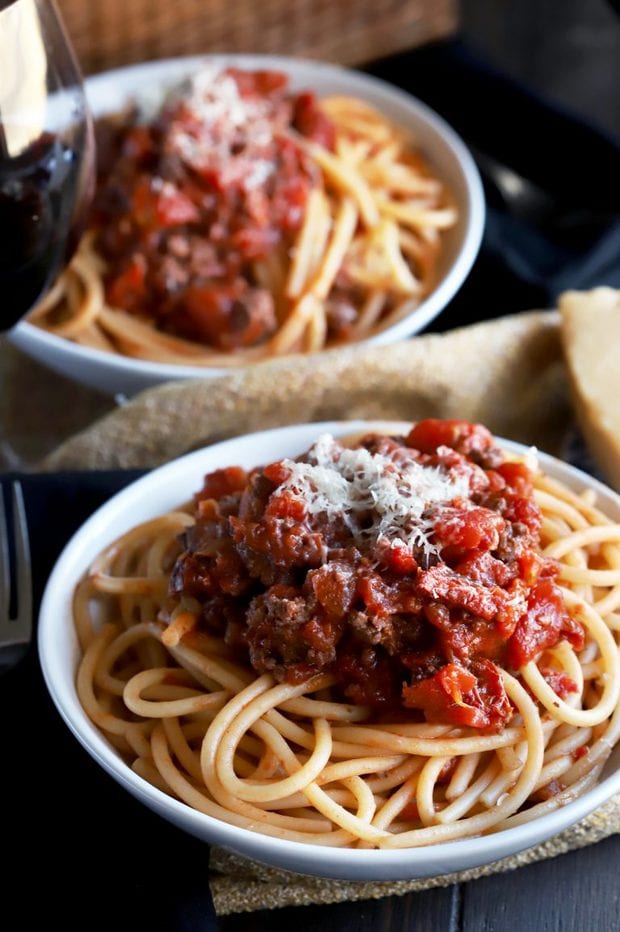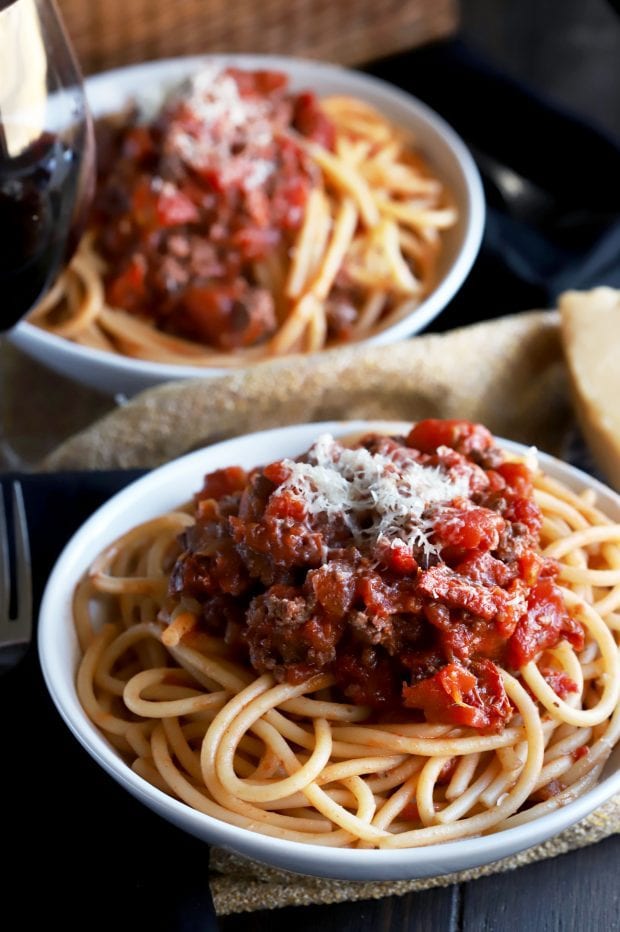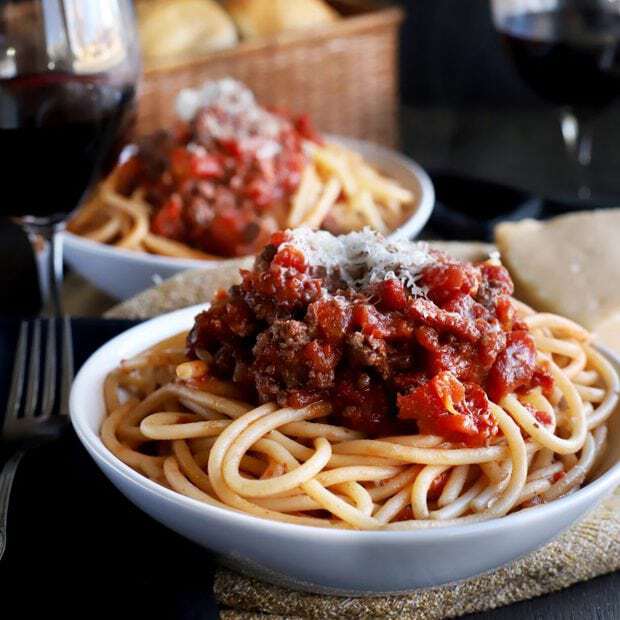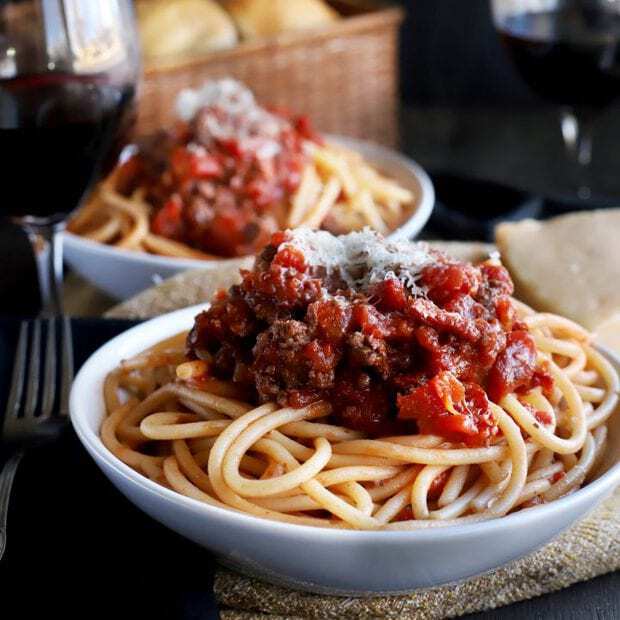 Instant Pot Bolognese
Rich and savory bolognese sauce has never been easier to make! The Instant Pot does the work, and you will never want to stop making this recipe.
Ingredients
1 Tbsp vegetable oil
3 Tbsp butter plus 1 tablespoon for tossing the pasta
½ cup chopped yellow onion
3 cloves garlic, minced
6 slices thick-cut bacon
2 sprigs rosemary
1/4 lb ground pork
1/2 lb ground beef chuck
1/2 tsp salt + more to taste
1/2 tsp black pepper + more to taste
1 cup red wine
One 28 oz canned chopped San Marzano tomatoes
One 14.5 oz canned chopped San Marzano tomatoes
1/2 cup chopped sun-dried tomatoes, drained
1 lb pasta (I love to use bucatini but you can use whatever your favorite is)
Freshly grated parmigiano-reggiano cheese
Instructions
Set Instant Pot to Sauté and add oil and 3 Tbsp butter. Once the oil is hot and butter is melted, add onion, garlic, bacon slices, and rosemary. Cook until the onions are softened and the garlic is browned, about 3 to 4 minutes.
Remove bacon and rosemary. Add pork, beef, 1/2 tsp salt, and 1/2 tsp black pepper. Stir to combine, cooking for a couple of minutes until the meat is browned.
Stir in red wine and allow to cook for about 5 minutes. Stir in all tomatoes (chopped and sun-dried).
Cover and cook on Manual pressure, on High, for 30 minutes. Quick release when it is finished cooking.
When you are about 15 minutes out from the sauce finishing, cook pasta in a pot of boiling salted water for the time listed on the packet instructions.
Drain pasta and return to the pan. Add a few ladlefuls of the Bolognese sauce, tossing to coat. Divide pasta between bowl and serve with a large helping of Bolognese on top. Finish with freshly grated Parmesan.
Recommended Products
As an Amazon Associate and member of other affiliate programs, I earn from qualifying purchases.