Blackberry Gin Fizz
Spring is here!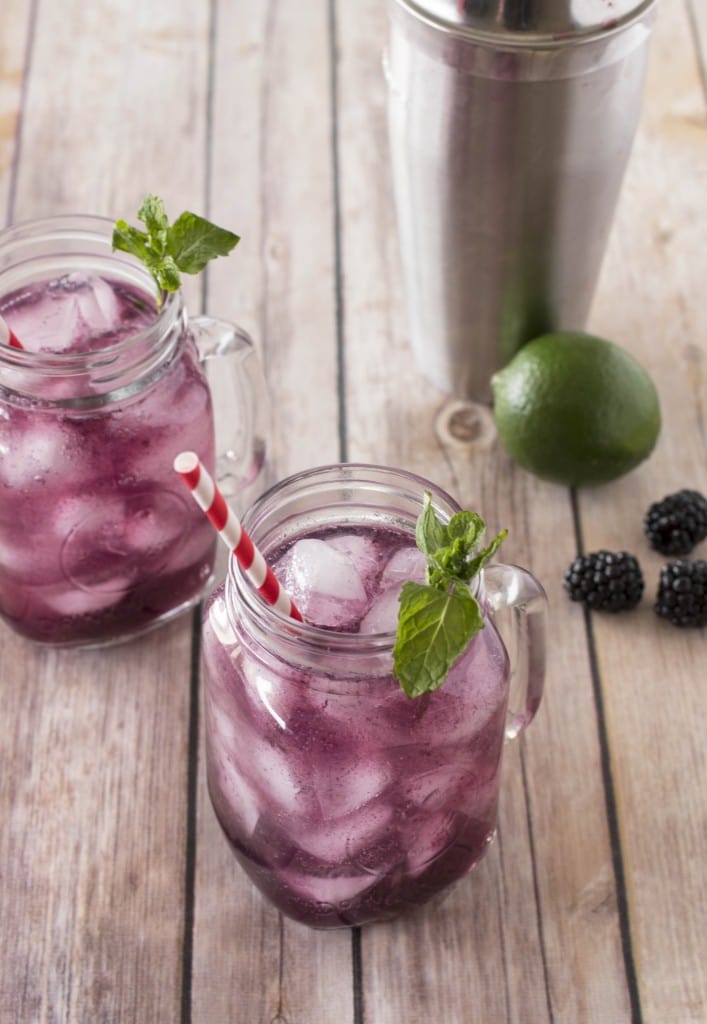 And it's gorgeous and full of fruit and gin fizzes. I realized this past week exactly what I miss most about warm weather – sitting on the porch and opening up the entire house to a warm breeze. Sitting on the back porch, even if it's only for a few minutes, with a cool gin fizz in hand is one of the best feelings ever. 
Usually warm weather here in Colorado motivates people to get outside and be active. Of course I am completely opposite. Warm weather makes me slow down and remember to enjoy the little things. Perhaps I am really Southern at heart. All I need are a couple rocking chairs on the front porch and a thick Southern drawl!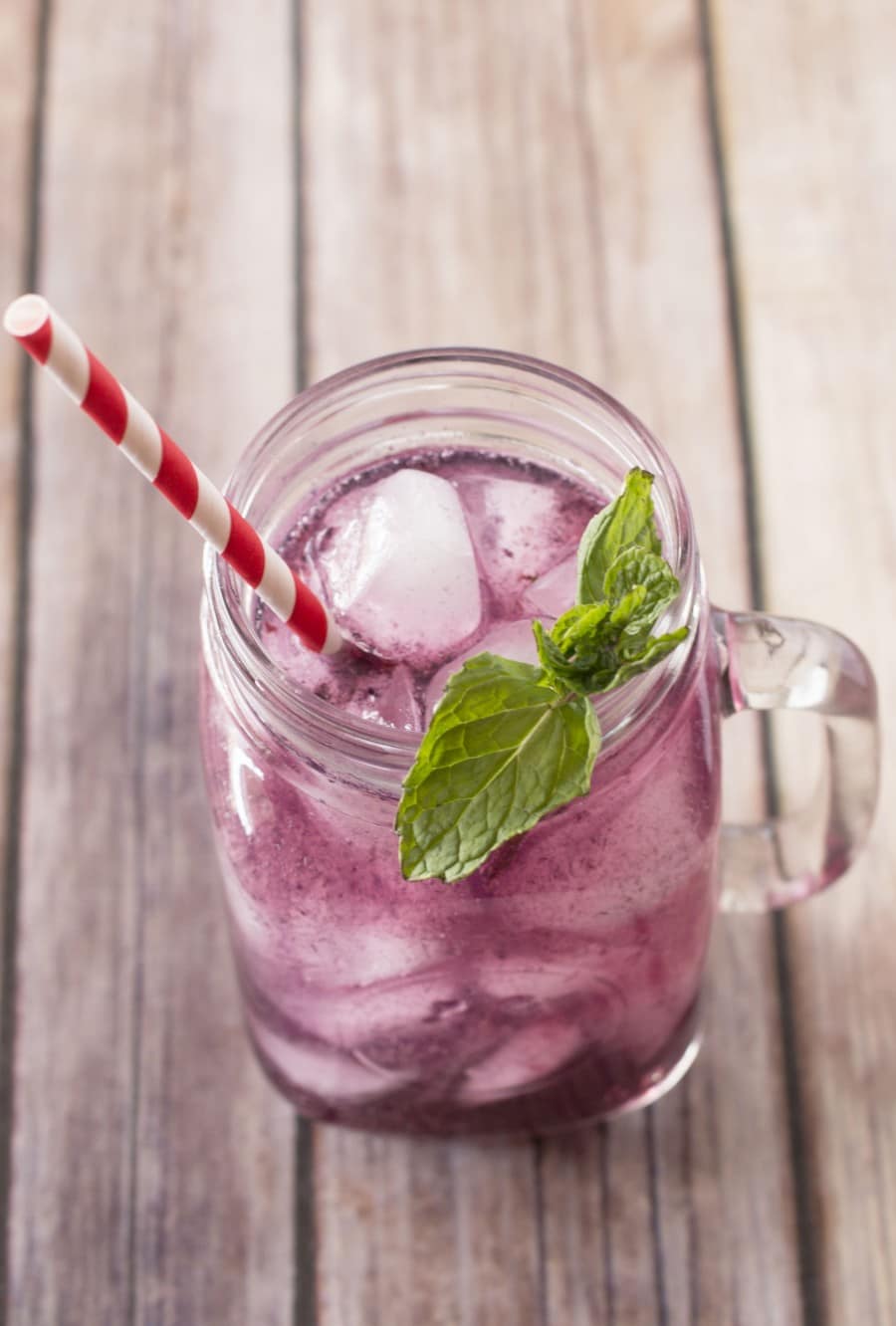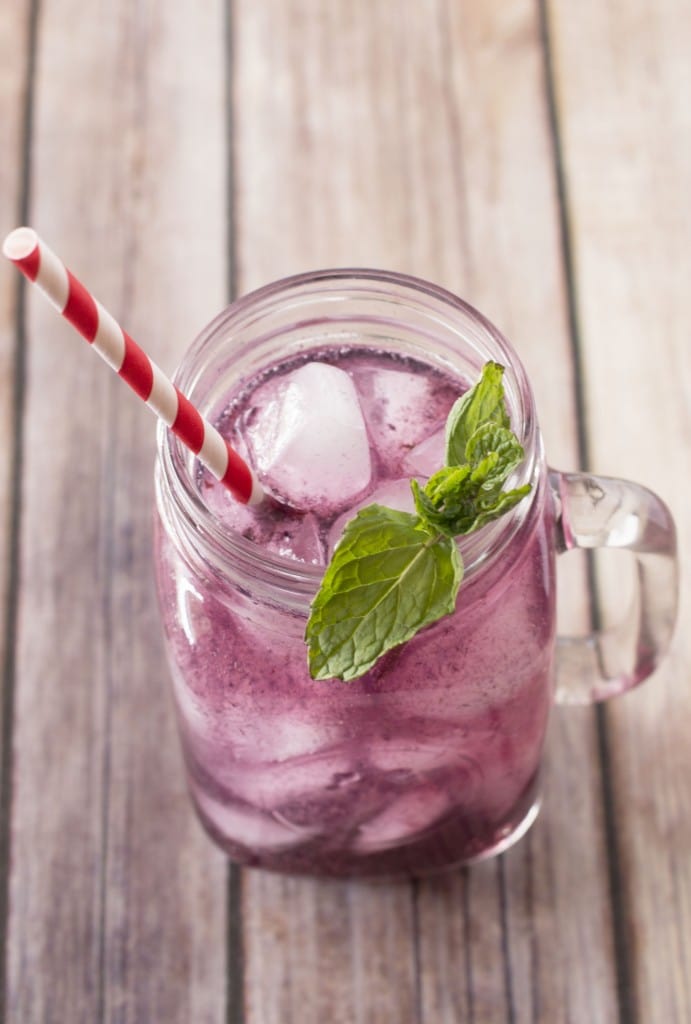 Oh and one of these gin fizzes in my hand. I can picture it now…
The flavors of the gin, blackberry, and mint in these cocktails is so mind-blowing. This is one of those drinks that isn't too sweet and isn't too tart, there is the perfect balance (which is my biggest challenge when I am cocktail testing!). You know, if I could put springtime in a glass, this would be it. It is just screaming for a lazy Sunday afternoon spent outside, watching children and puppies play in the backyard.
So now you share! What screams Spring to you??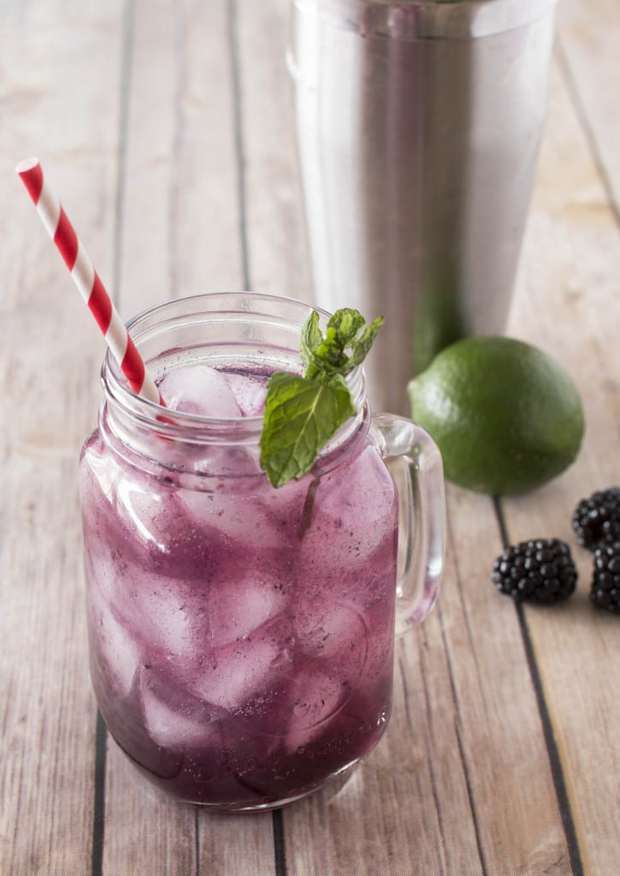 I'll be over here sipping on a gin fizz anxiously awaiting your response. 🙂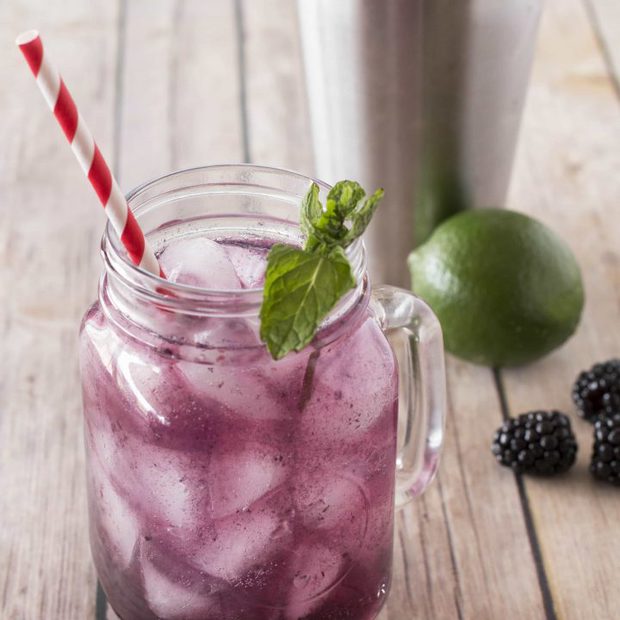 Blackberry Gin Fizz
My go-to springtime drink! Blackberries and mint blend with the gin in a subtle fizzy drink that will keep you cool even on the hottest day.
Ingredients
3 oz gin
16 blackberries
10 mint leaves
1 Tbsp sugar
Juice of 1/2 a lime
Club soda
Instructions
In a shaker, muddle mint leaves, blackberries, and sugar. Add the gin and lime juice and fill the shaker with ice. Shake and then strain into two glasses full of ice.