Please note this post contains affiliate links.
A Cherry Bourbon Sour is what every bourbon-lover should sip on during cherry season! Made with a fresh cherry simple syrup, bourbon, and lemon juice, this three-ingredient cocktail is simple and refreshing.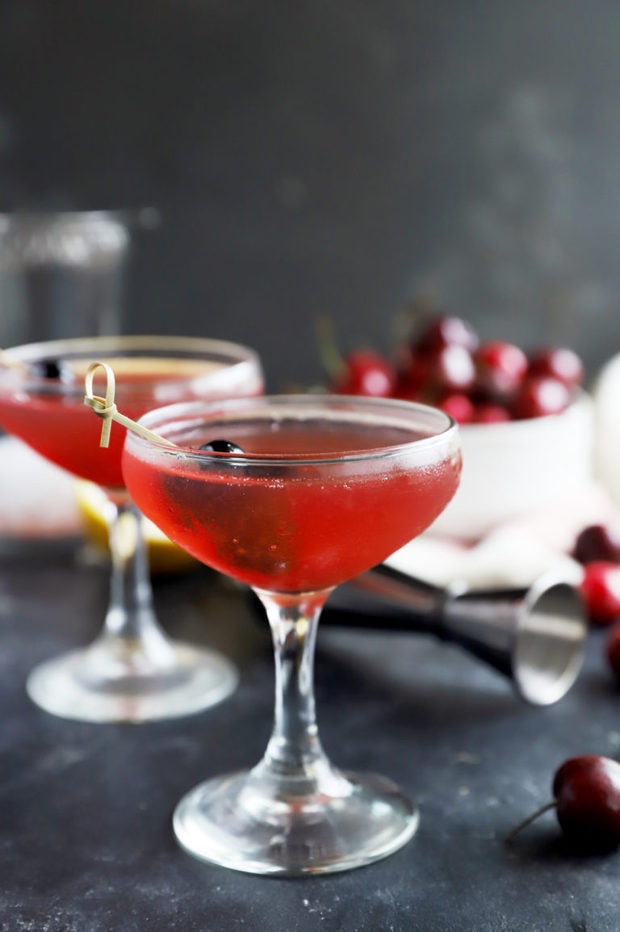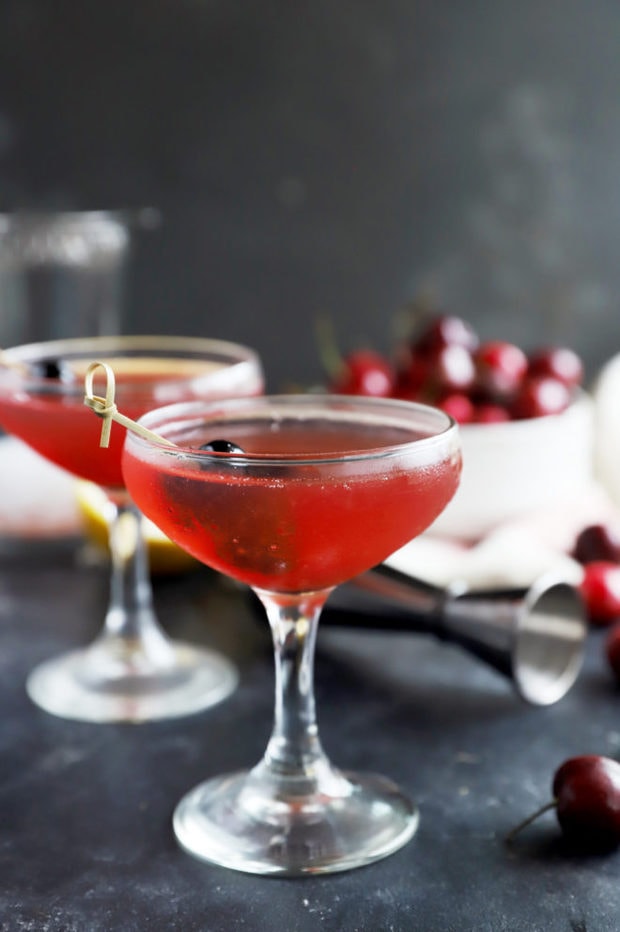 Summer is the best time to imbibe in sour cocktails. I love the sharp sour notes that dance across your tongue paired with a favorite spirit and sweetness to balance everything out.
If you remember last week I shared a homemade cherry simple syrup! This cocktail actually features that recipe as the star. It gives the cocktail a subtle sweet cherry flavor.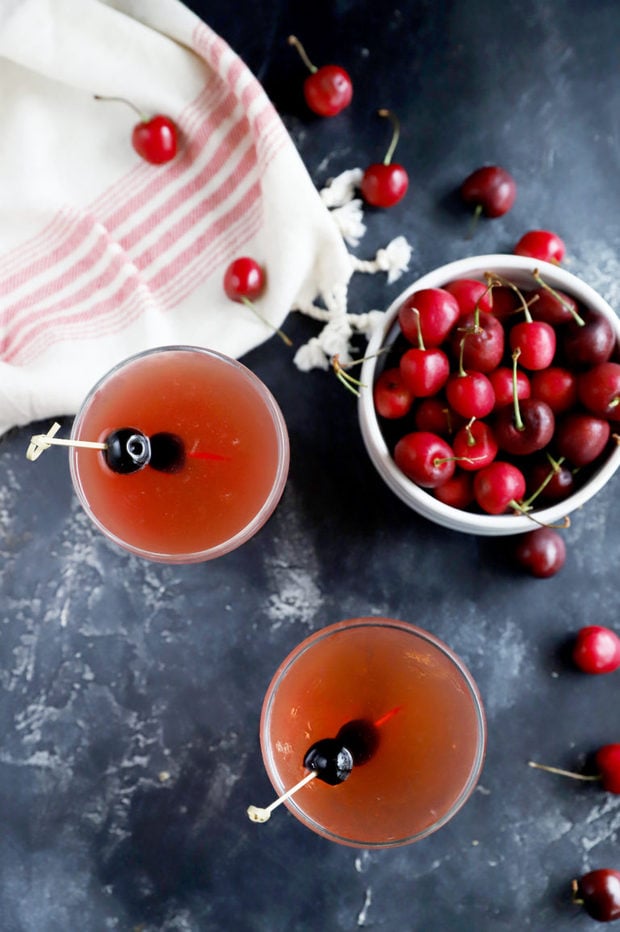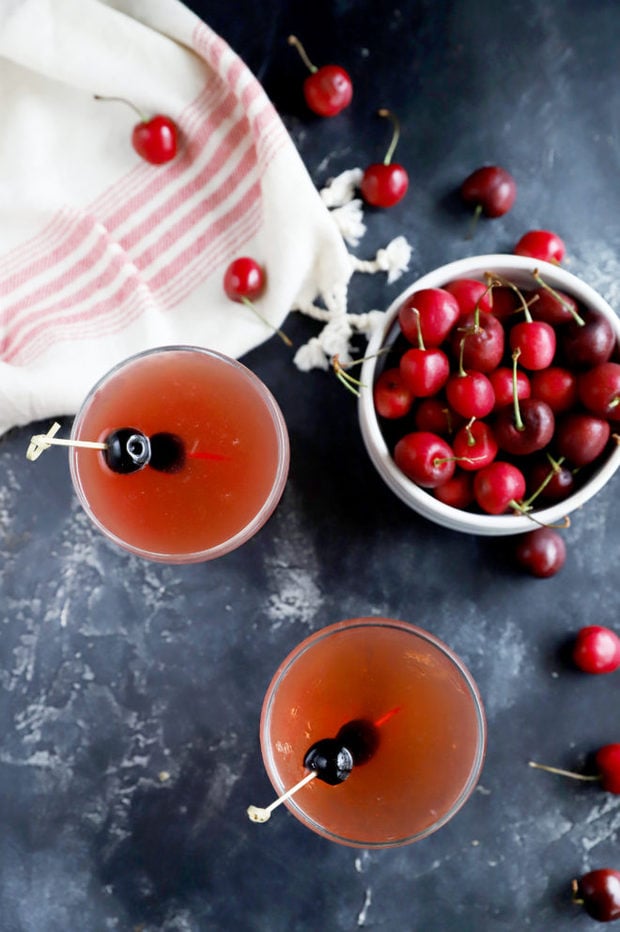 Bourbon is one of my favorite pairings for cherries. I use the pairing in cocktails and even in desserts like this bourbon cherry peach crumble (yummmm I missed summer fruits!).
If you are going to be grilling this summer, I highly recommend whipping out this recipe to go along with it. Whether it's to pair with some grilled appetizers for happy hour or to pair with your favorite succulent rib recipe, this cherry bourbon sour is delightful!
Do you remember being a kid and eating cherries, spitting the pits in the yard and running around with red-stained fingers? This is such a random summer memory in my mind and it just sticks with me, every time I pop a cherry into my mouth.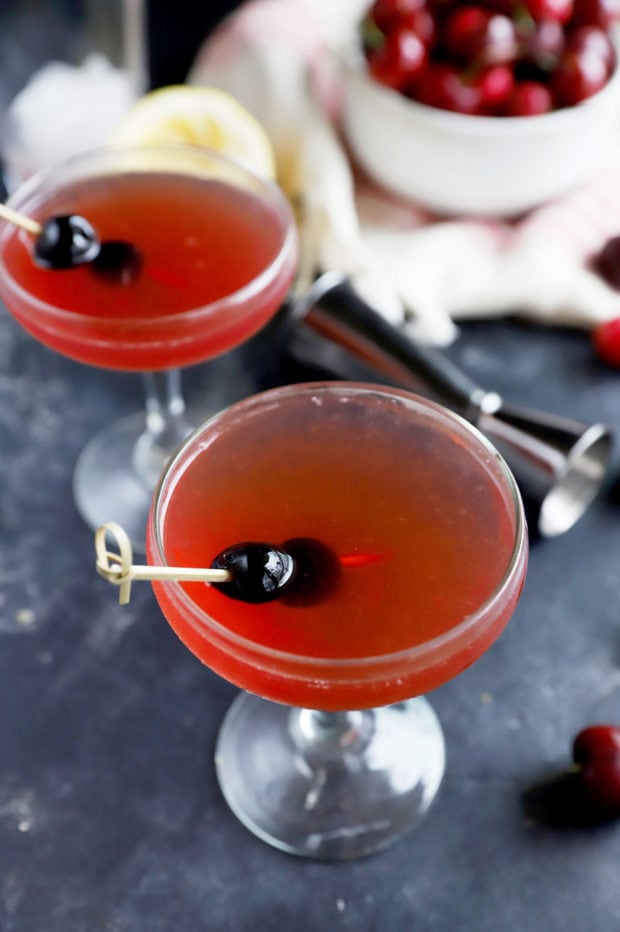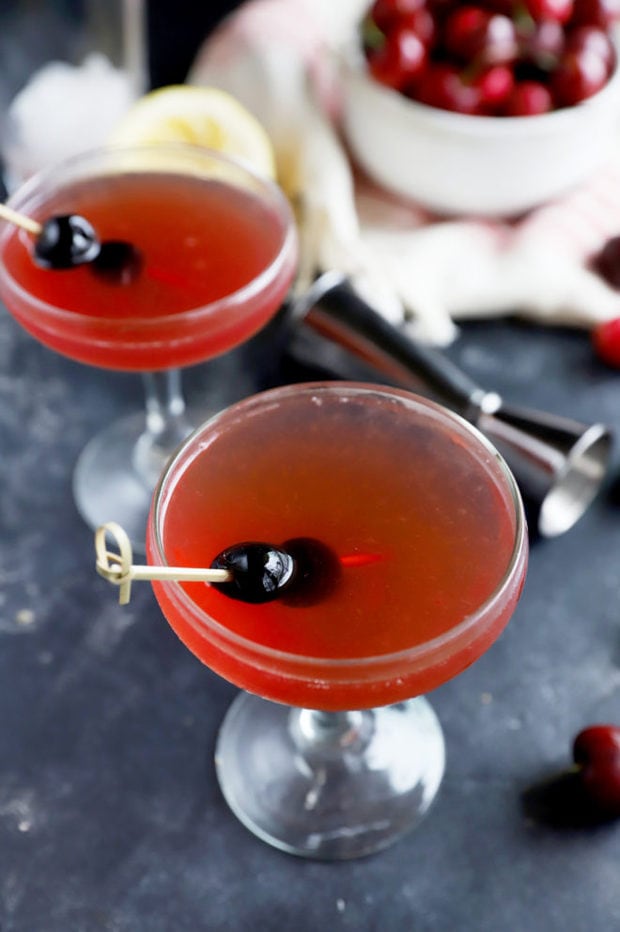 Pro Tip #1: when you make the cherry simple syrup, be sure to get a cherry pitter out to help you with the fresh cherries. It's a life-changing must-have for my kitchen!
For all you cherry lovers, you're gonna be so excited for this recipe! Also just to have an excuse to make more cherry simple syrup.. Just sayin'.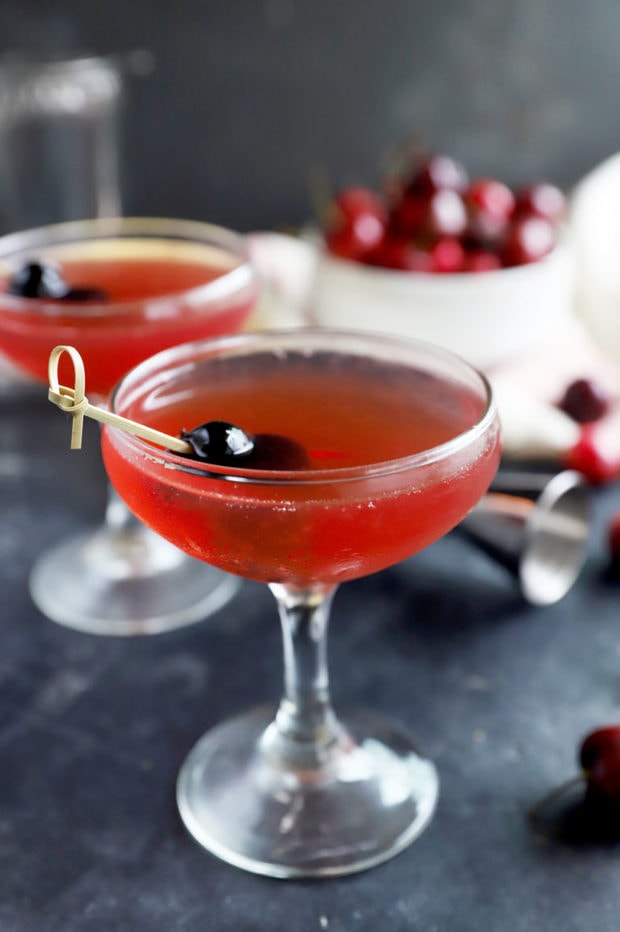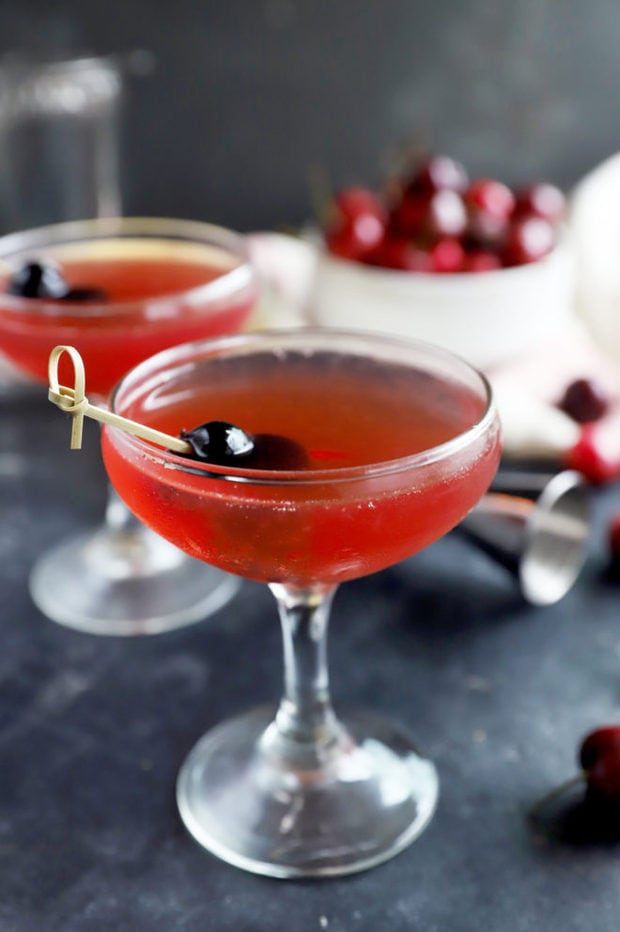 this recipe's must-haves
All you need to make this cocktail is a cocktail shaker and a strainer! Super simple, am I right?
I personally like to serve this cherry bourbon sour in coupe glasses because it looks so elegant. Then I garnish with some luxardo cherries (the absolute BEST for sure)! You can also simply serve it in chilled cocktail glasses like double old fashioned glasses.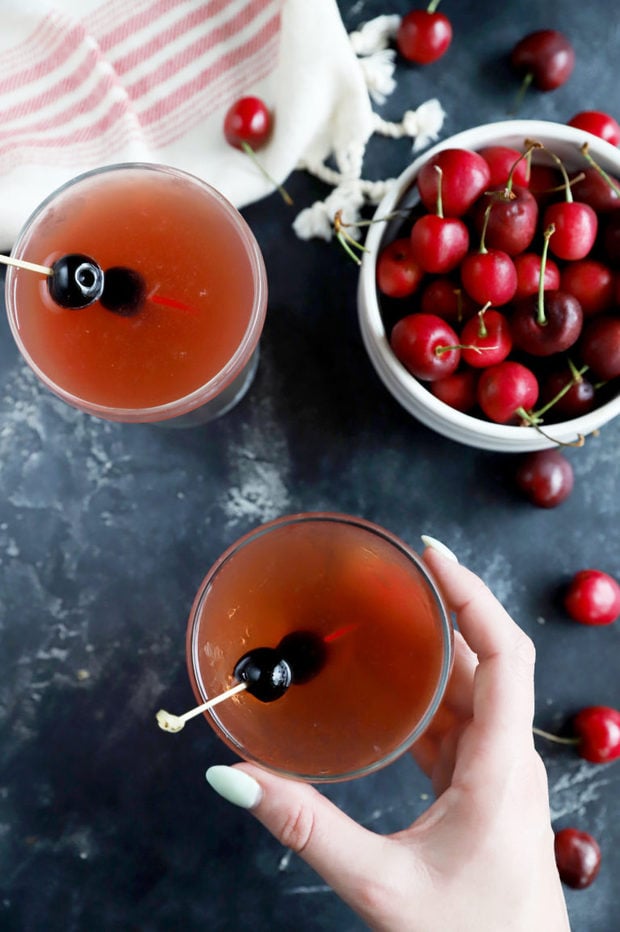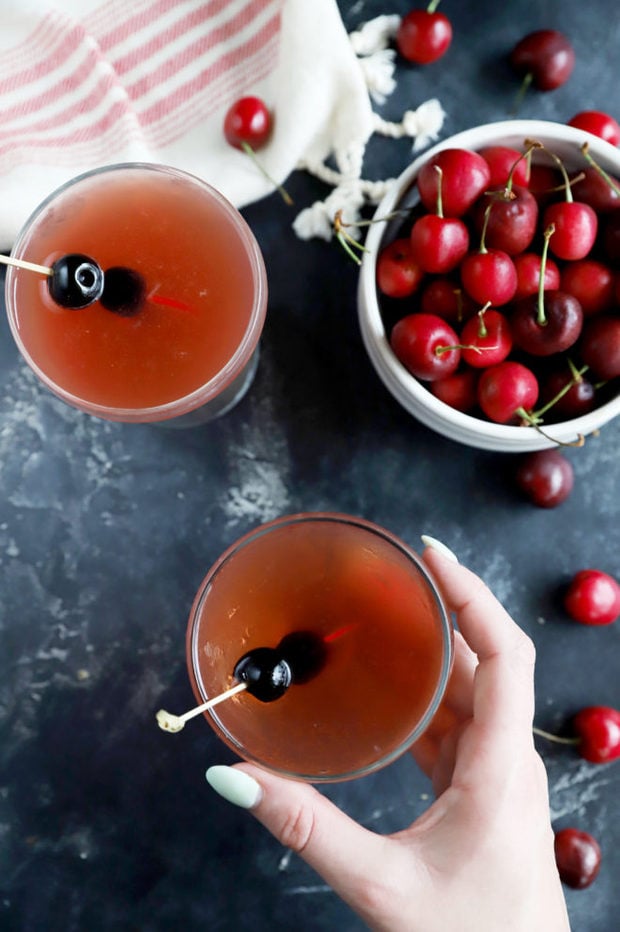 here's how to make a cherry bourbon sour!
Shake
Fill a shaker with ice and add in cocktail ingredients. Shake well. I usually shake it for about 20 to 30 seconds to cool the cocktail down sufficiently.
Strain
Strain the cocktail into a coupe glass, or your preferred cocktail glass. Serve immediately.
Pro tip: place your cocktail glass in the freezer before you make the cocktail to quickly chill the glass.
Need some more inspiration for seasonal recipes? Check out my summer recipes page!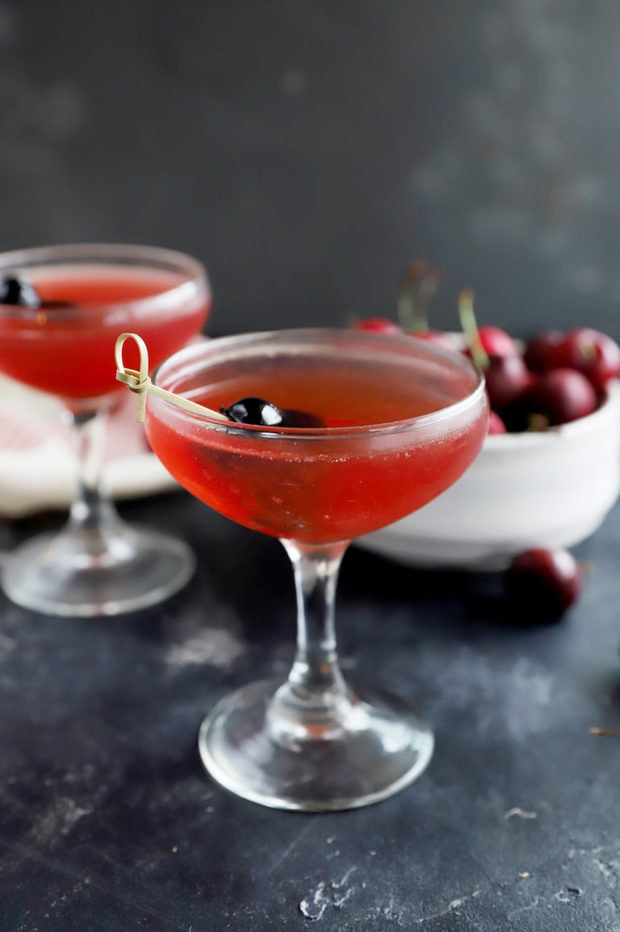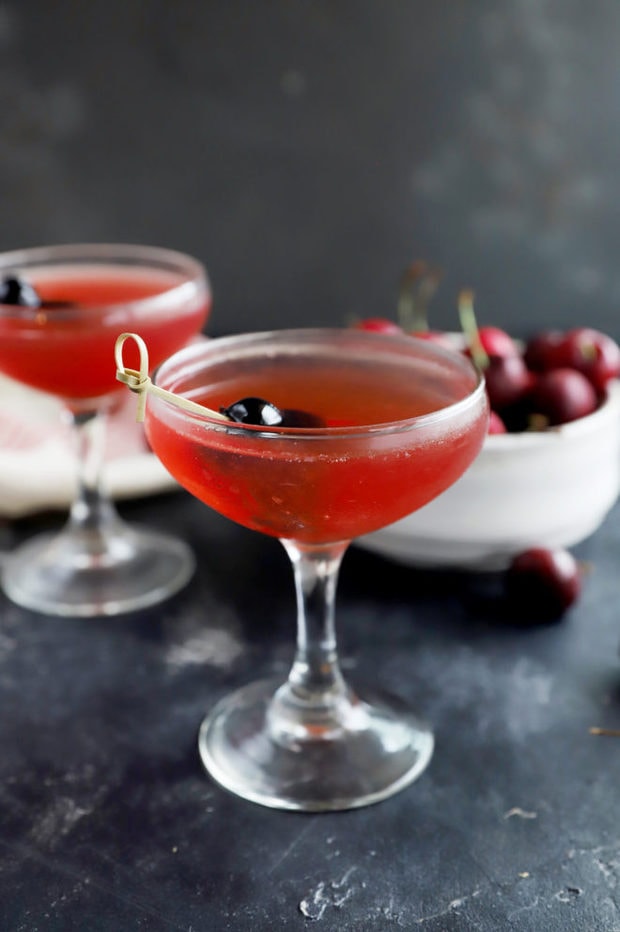 can you make a bourbon sour with whiskey?
When you use whiskey, the bourbon sour simple becomes a whiskey sour! The biggest difference is the flavor of bourbon compared to whiskey. Bourbon is inherently sweeter so it balances out the sour notes of the cocktail a little more, in my opinion. However, whiskey is just as delicious (I recommend using a rye), if that's what you have on hand!
If you are looking for another sour to try out, the classic Boston sour is a favorite for anyone who loves a good sour cocktail.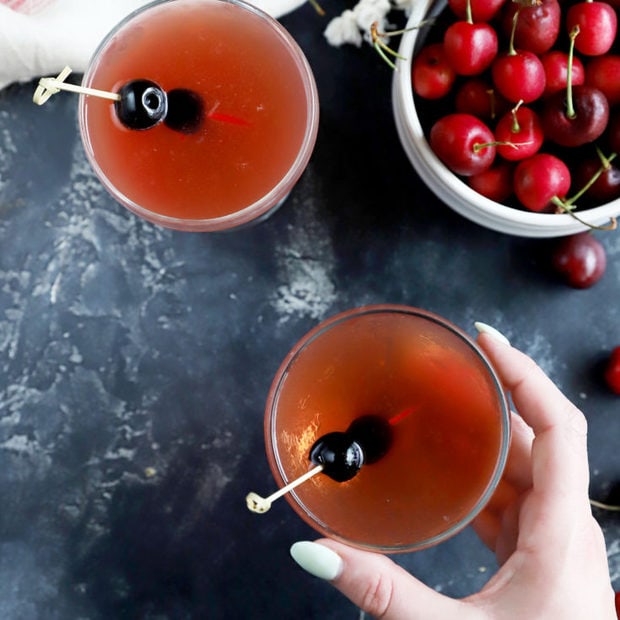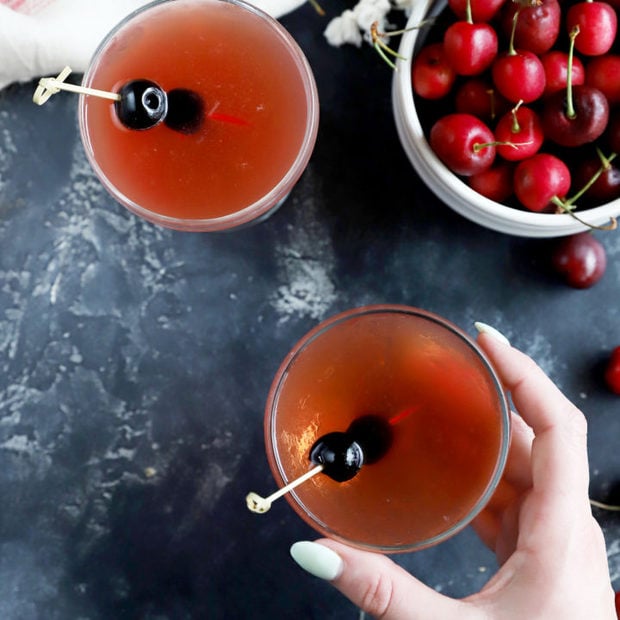 Cherry Bourbon Sour
Sour with a touch of fruity sweetness, this is an easy cocktail for summer!
Ingredients
2 oz bourbon
1 oz lemon juice
Garnish: cherries
Instructions
Fill a cocktail shaker with ice and add cocktail ingredients. Shake well.
Strain the cocktail into a coupe glass and garnish with cherries.
Recommended Products
As an Amazon Associate and member of other affiliate programs, I earn from qualifying purchases.