A Blackberry Mojito is how I'm kicking off all the spring things this year. The tart blackberries give this classic minty cocktail a refreshing, fruity twist that's perfect for sippin' on patios in the sun.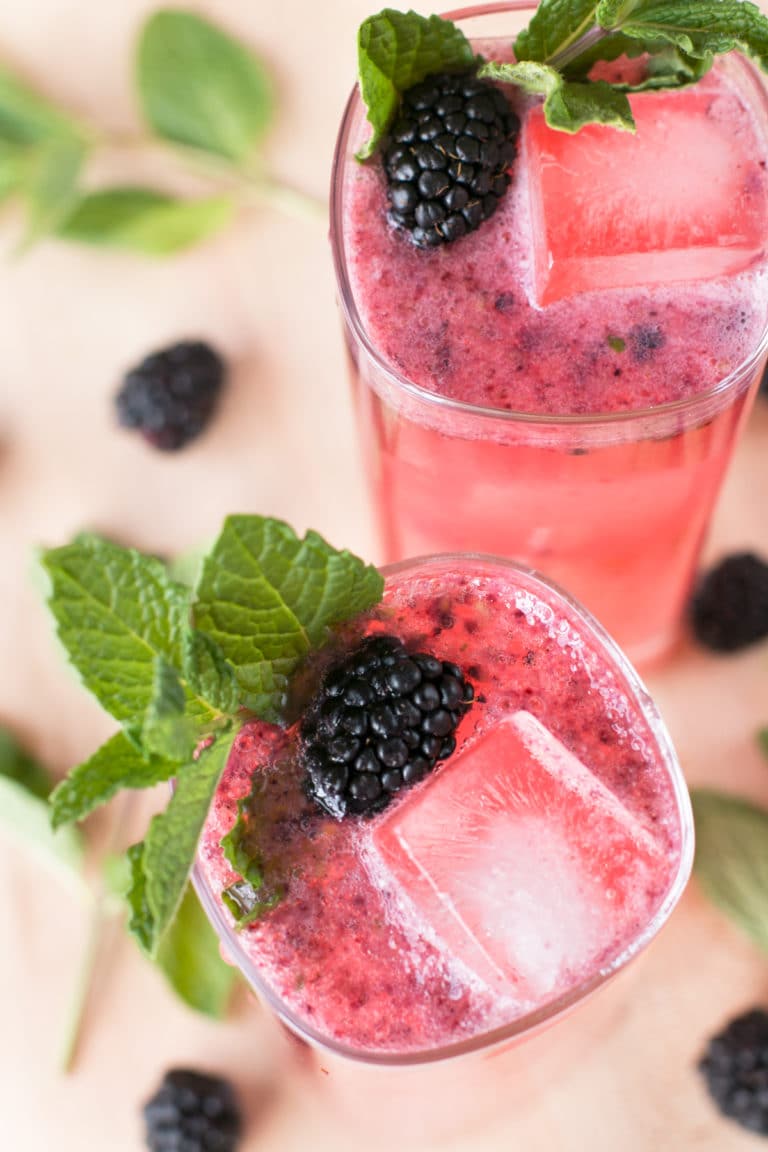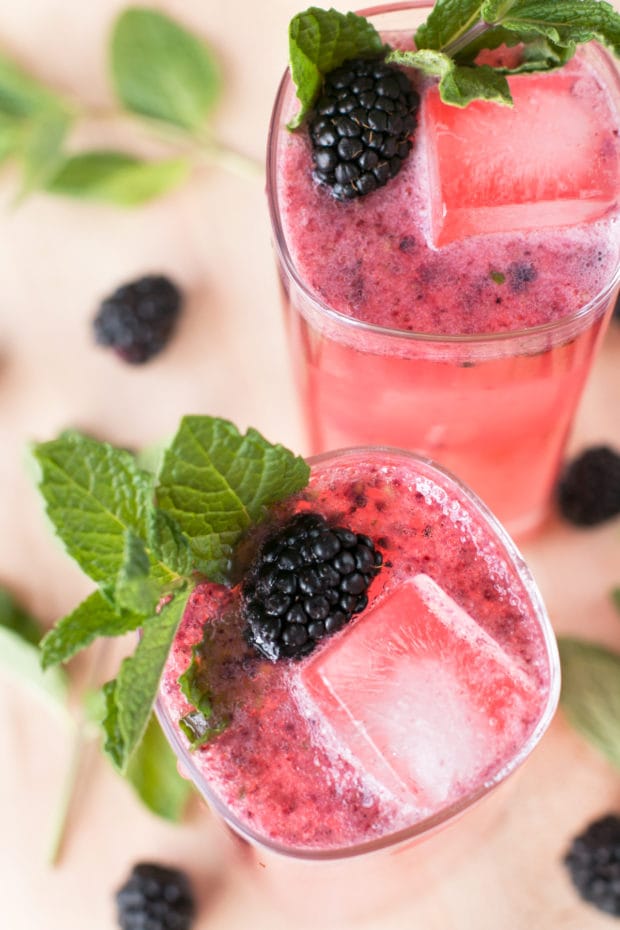 It's SPRING! The sun is shining, the temperatures are rising, and all I want to do is sit on the back patio sipping on this blackberry mojito all. dang. day.
Ever since I moved into my current place with the Man, we haven't had the best weather. I'm either out of town for the good stuff, it's raining, it's cold, or it's snowing.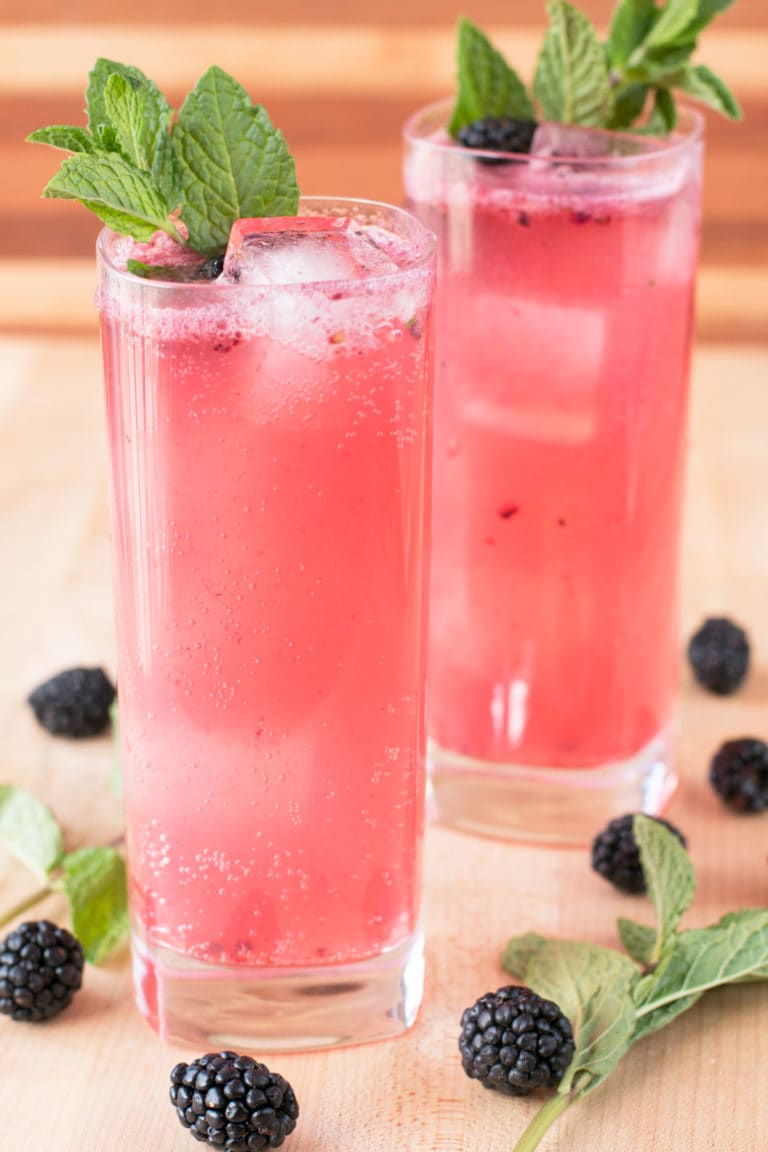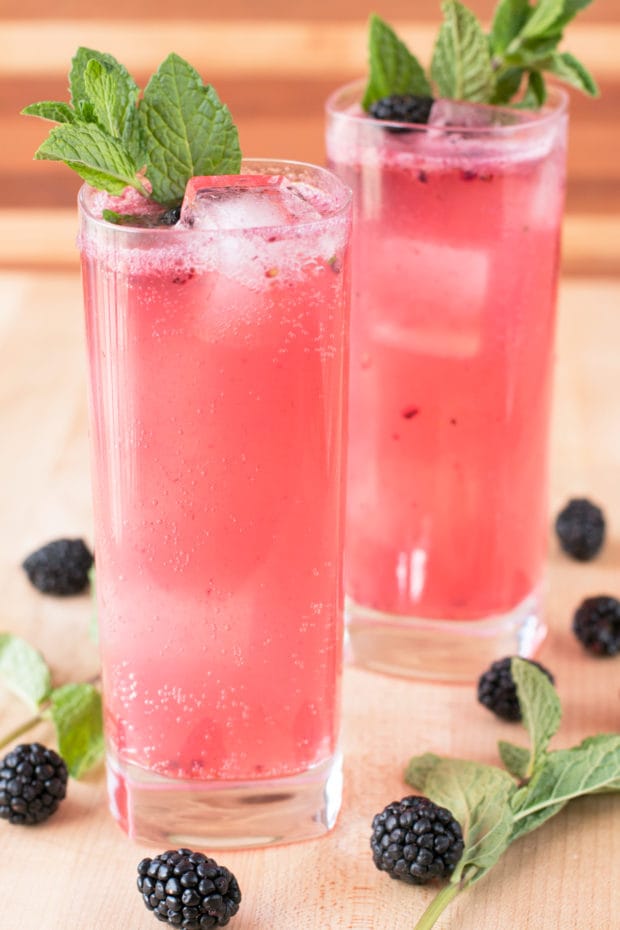 Well now, it's warm again. The warm-for-several-days-in-a-row kind of warm (something that we Colorado folks have to wait for before officially declaring it spring, you know).
With all the warmth just right outside my kitchen, those long lounge chairs are just calling my name.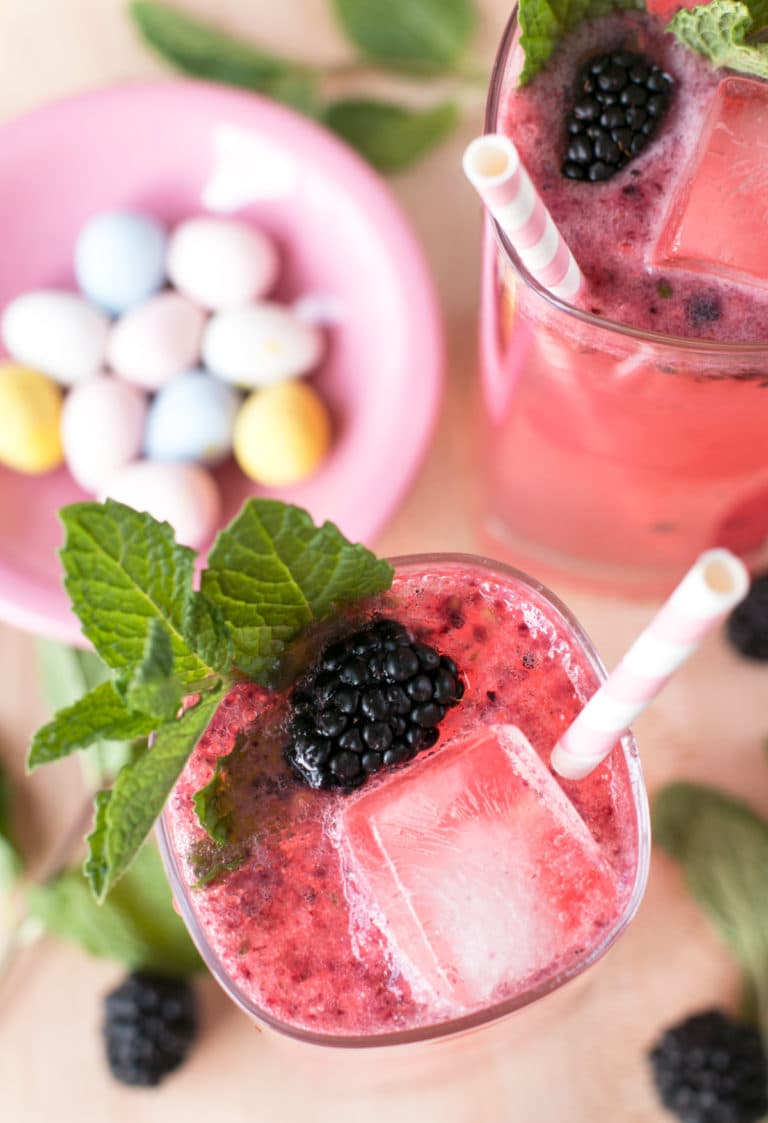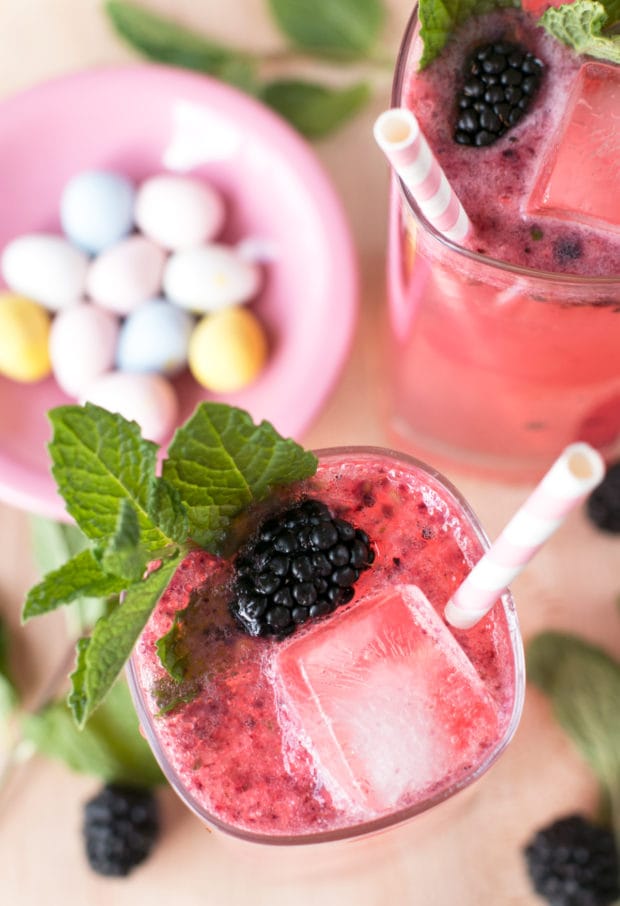 I can practically hear the siren song now.
Come outside. The weather's fine. We're comfortable. You could be doing NO work right now…
I have to actually quarantine myself in my upstairs office as soon as I am done cooking in the kitchen to save myself from getting distracted by the gorgeous Colorado sun.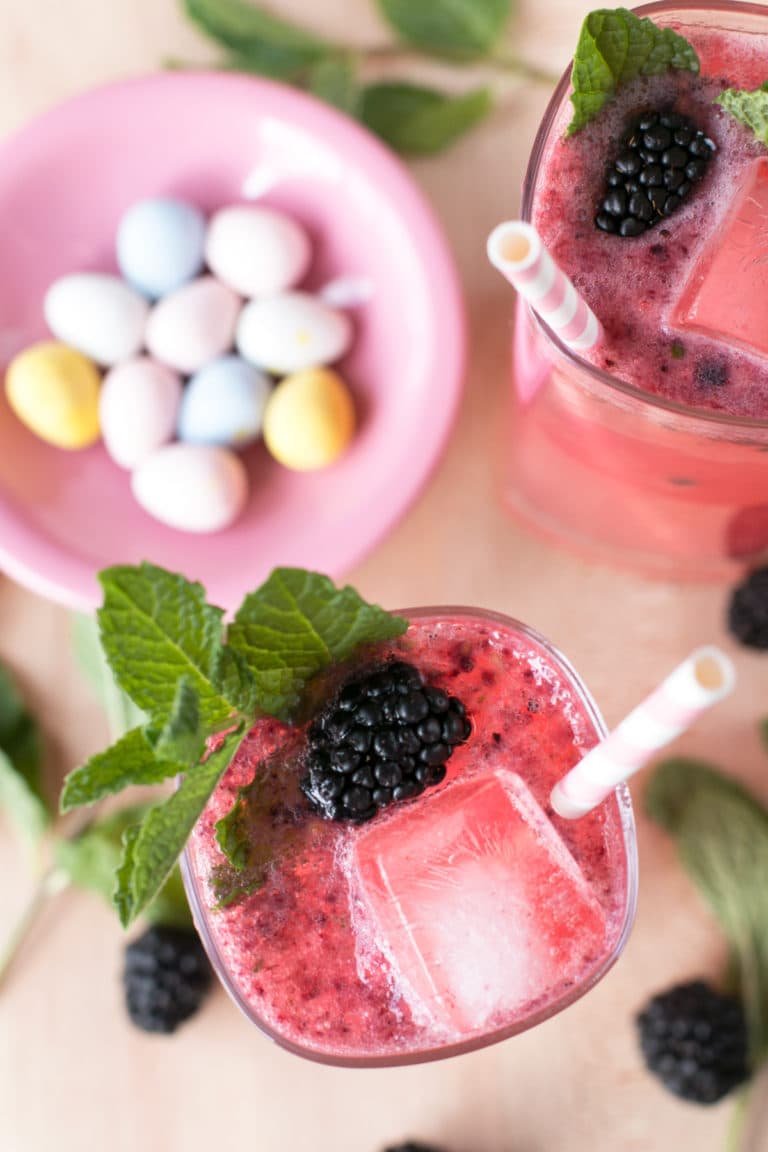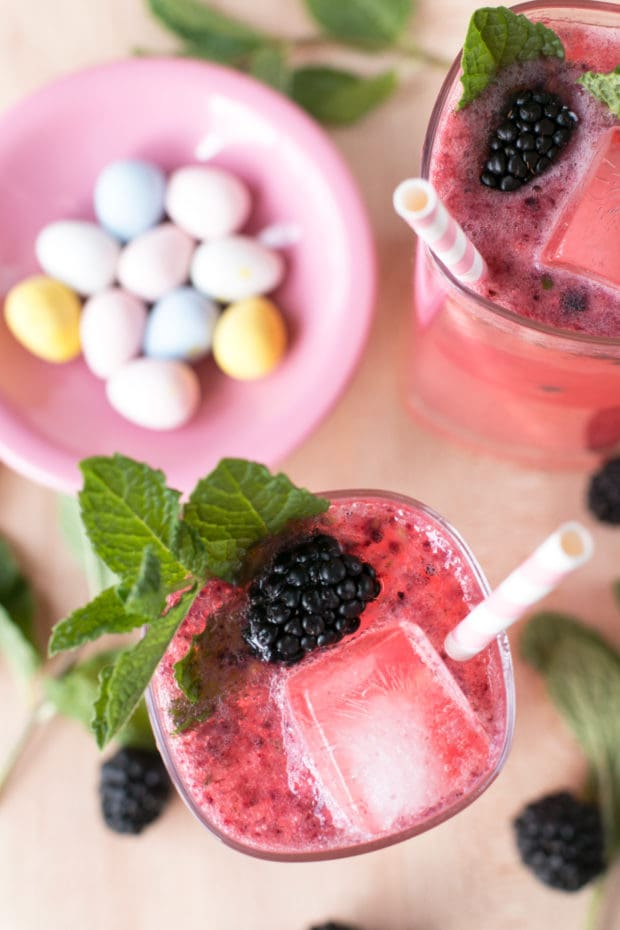 Can I just tell you how happy I am about the longer days for a second? The extra light is changing my WORLD in terms of happiness. Sun = happiness. True story.
The day that I made this cocktail for the first time, I definitely gave into the siren song. I mean, these blackberry mojitos are SO spring/summer patio drinking kind of drinks. The tart berries, the fresh mint, and the slight carbonation make it refreshing and oh-so flavorful.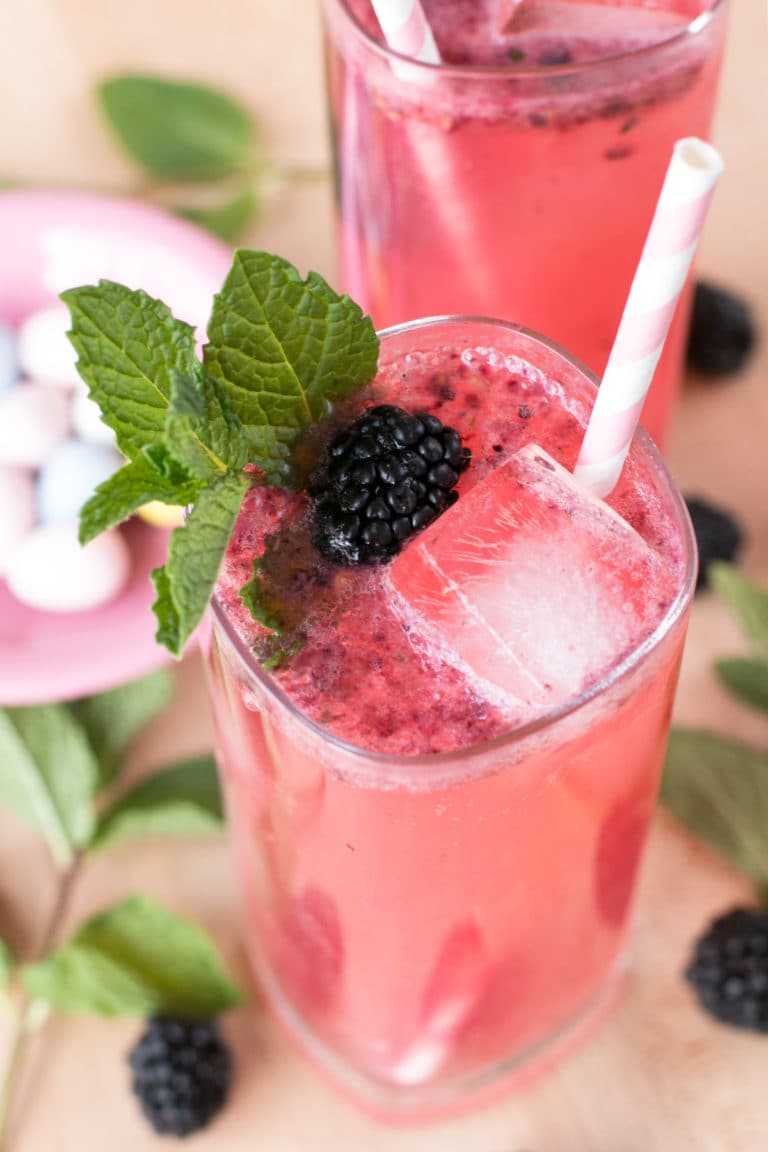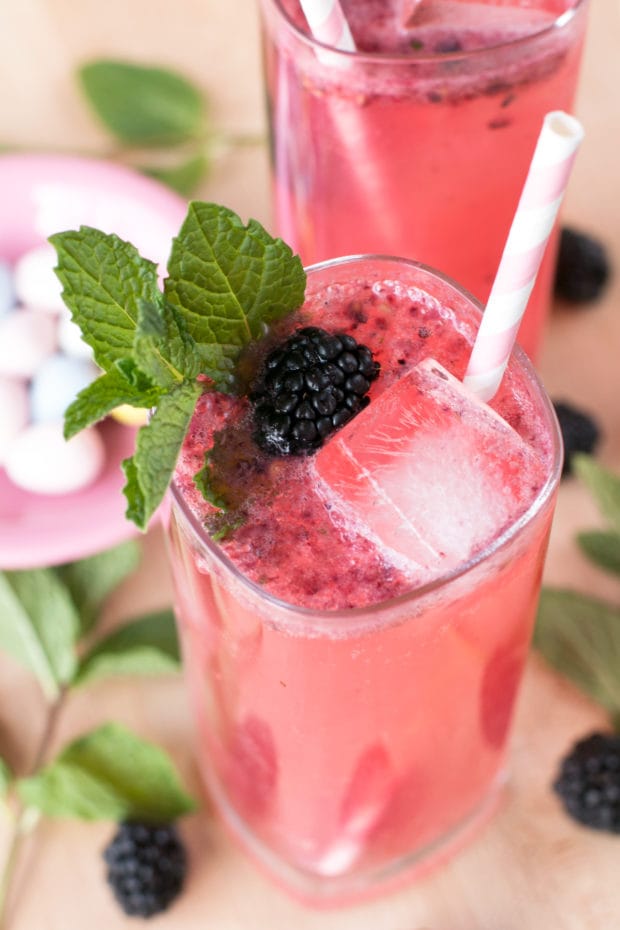 It's also a perfect cocktail for Easter brunch!
You will have a seriously hard time stopping at just one, especially on a warm afternoon.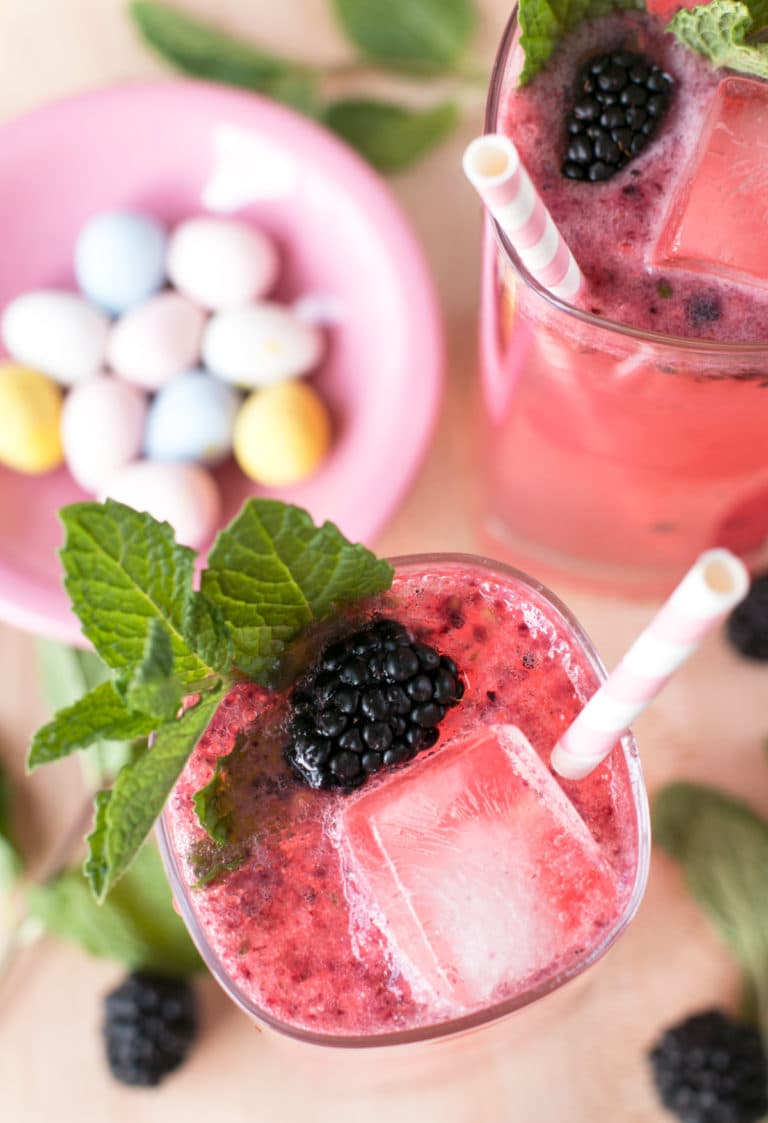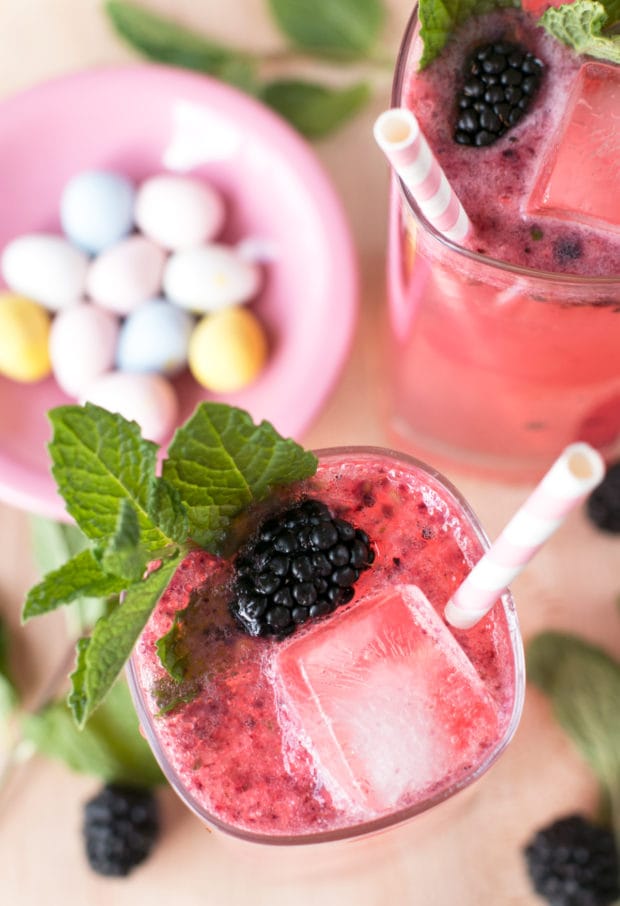 Let's cheers to the warm days and long afternoons we have coming our way already!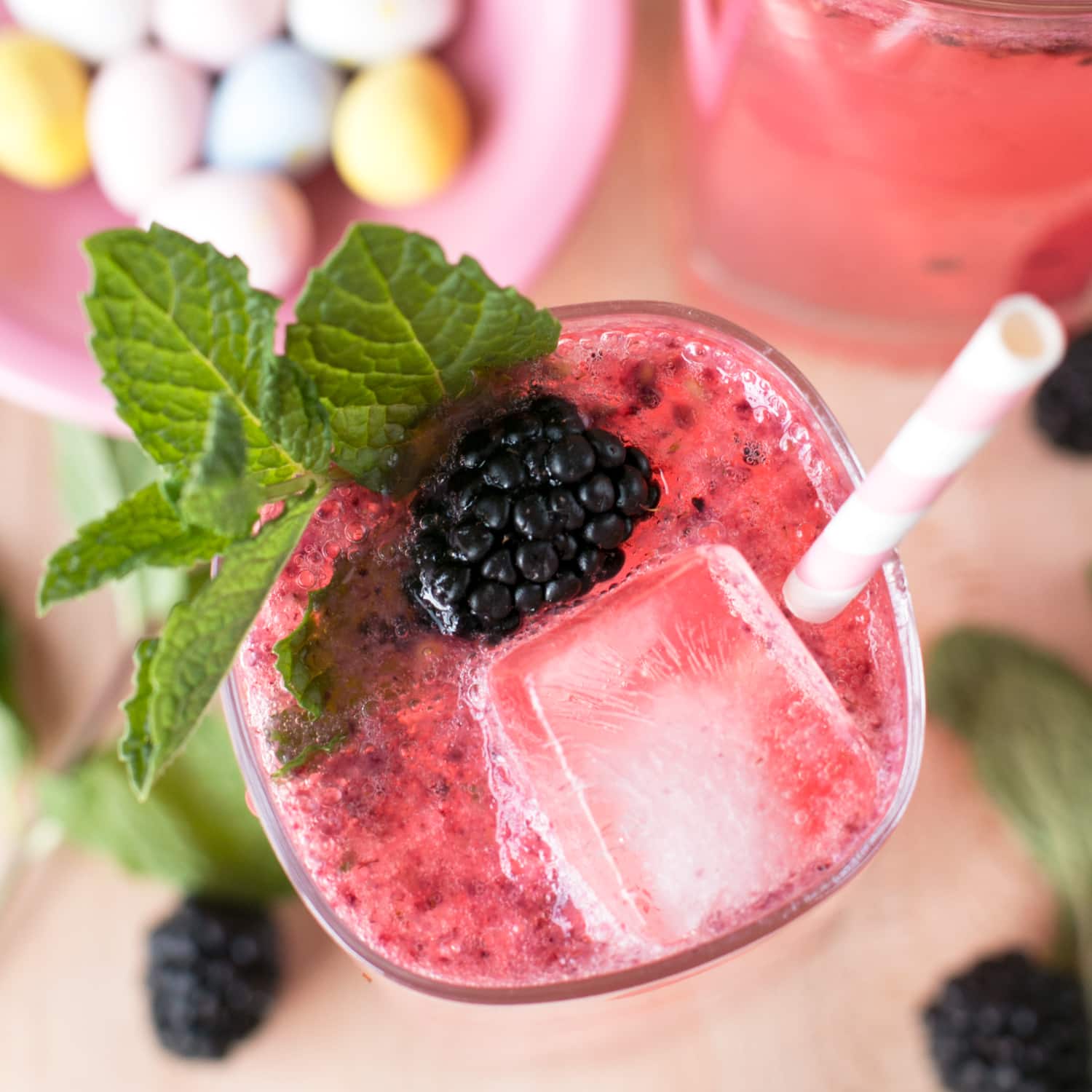 Blackberry Mojito
The tart blackberries give this classic minty cocktail a fruity boost of flavor to help you cool off!
Ingredients
5 blackberries
1 oz lime juice
1 tsp raw sugar
7-8 mint leaves
2 oz white rum
Soda water
Ice
Instructions
In a tall glass, muddle blackberries with mint leaves, sugar and lime juice.
Add rum. Stir.
Fill glass with ice.
Top with soda water. Stir to combine.
Garnish with mint leaves and extra blackberries as desired.
Pin this Blackberry Mojito recipe for later!