When you want to indulge but want to be a little healthier about it, try Baked Mini Chimichangas with Creamy Spicy Guacamole! The chicken and poblano filling makes for a spicy and savory filling that's totally addictive. These golden brown packages of goodness are exactly what you should be eating for dinner tonight!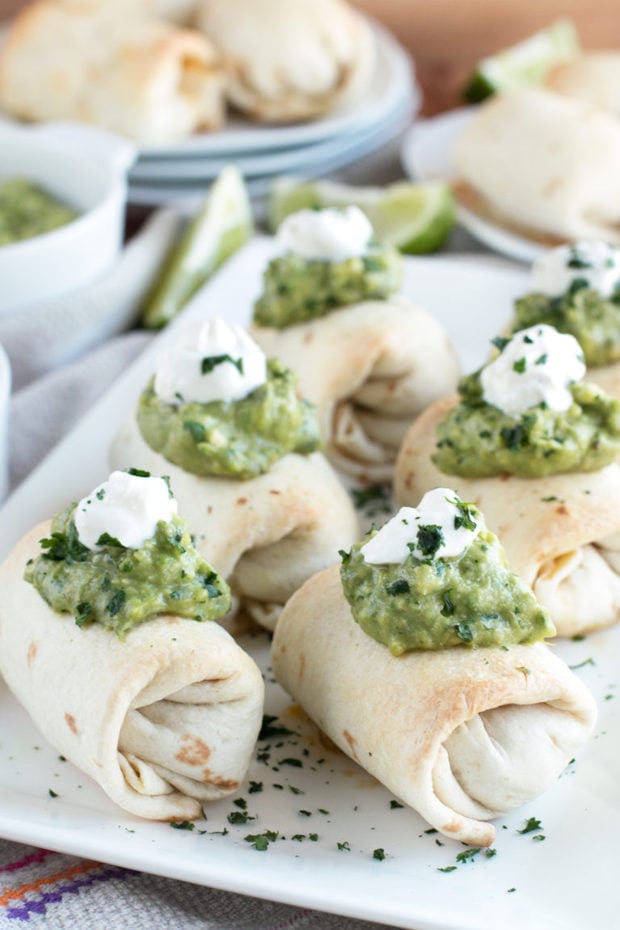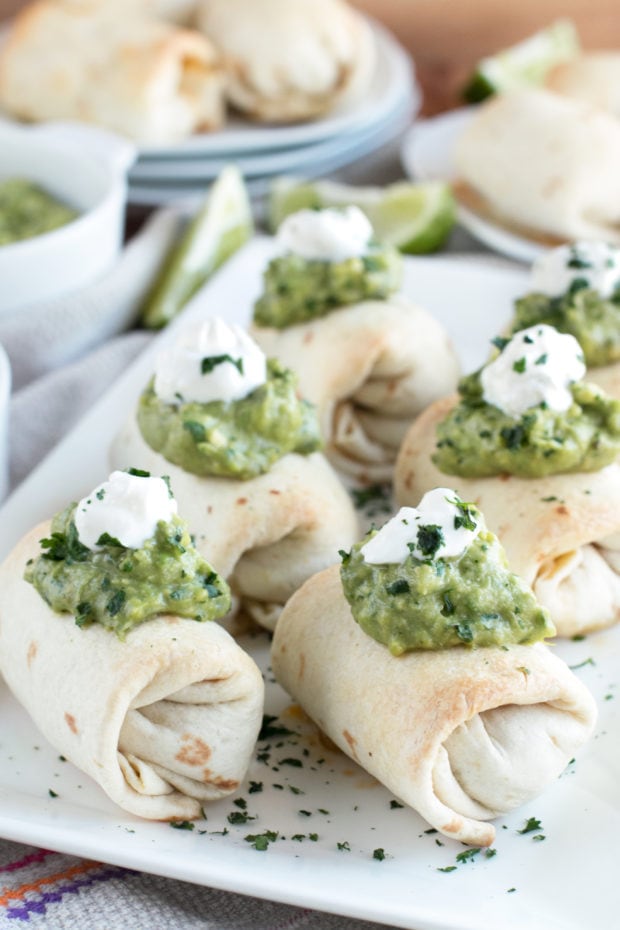 Please note that some of the links below are affiliate links. If you make a purchase through one of these links, I will receive a small commission.
So there's this place in Denver that serves up these adorable mini chimichangas… and I'm completely addicted to them. The first time I had them, alongside a GIANT margarita, I felt like I had died and gone to heaven.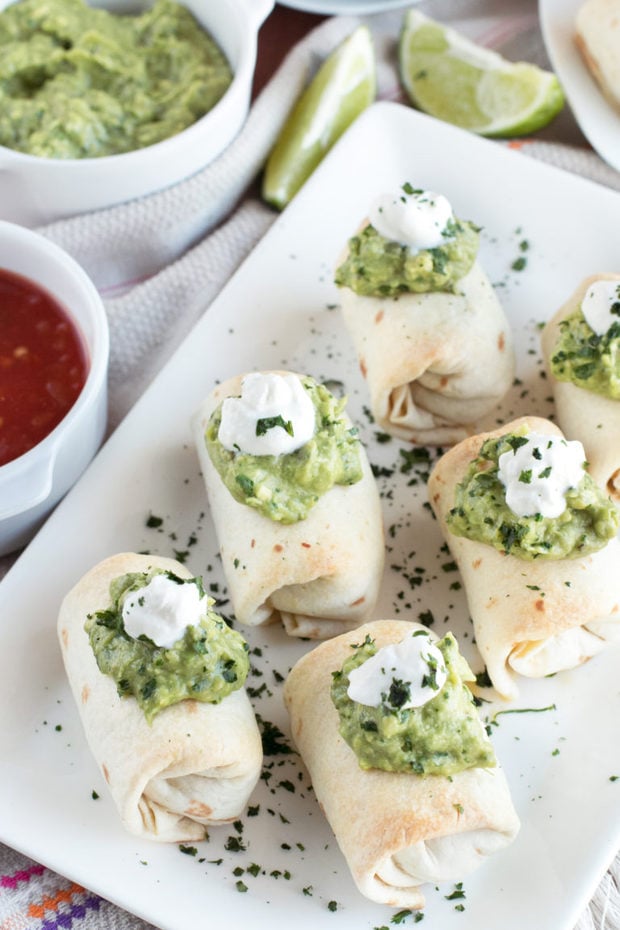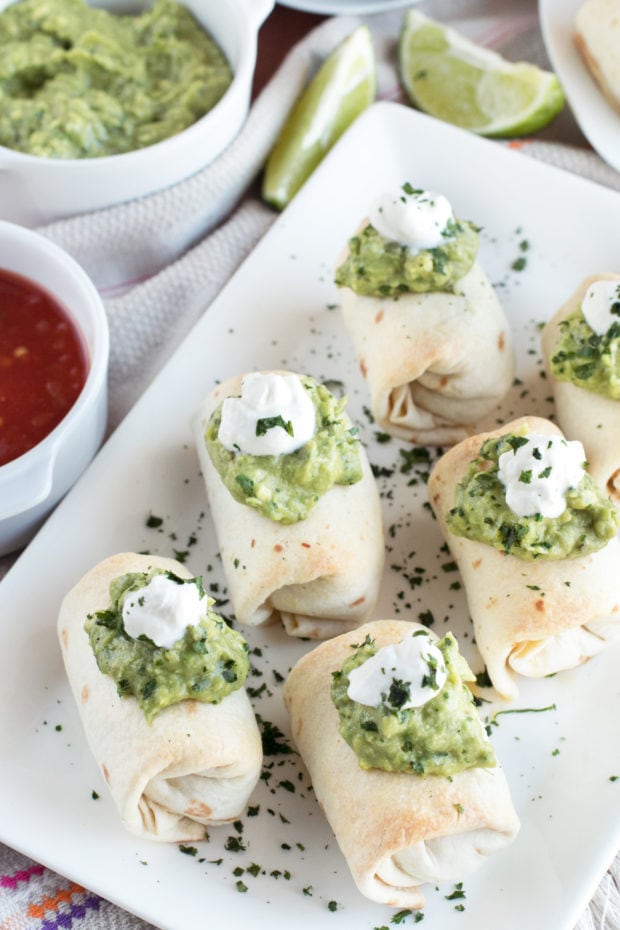 The crispy fried exterior and the warm, spicy filling of the small little packages of deliciousness are SO much better than a normal chimichanga.
Making chimichangas mini is totally the way to go – it's the better balance of filling to crunchy golden goodness!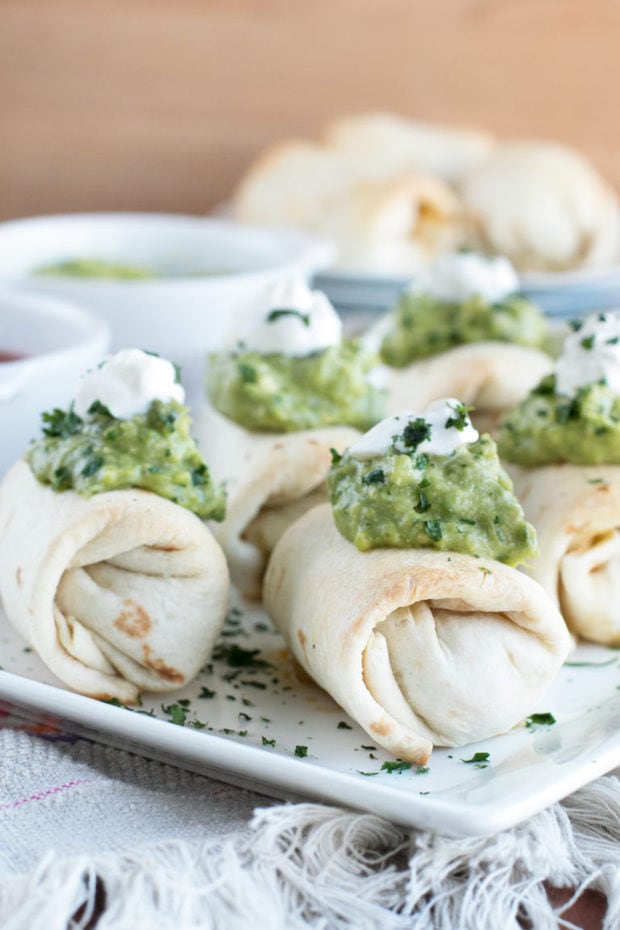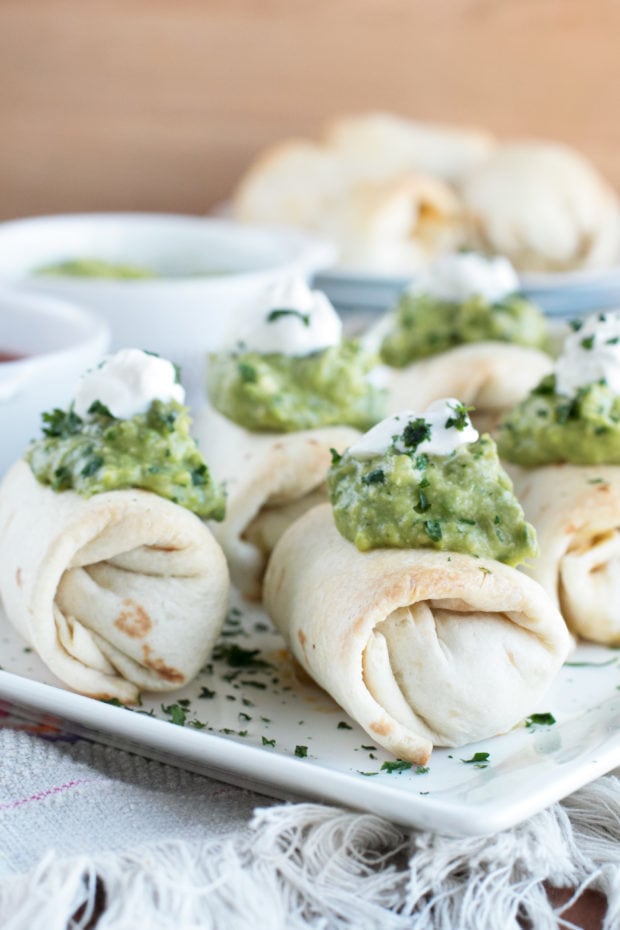 Of course, eating fried chimichangas isn't the healthiest choice to make every day. Yes, we all have our cheat days, but when it comes down to it, there are so many other indulgences to gobble up that you can't ONLY eat mini chimichangas for every cheat day.
Ok so maybe you could, but you wouldn't want to limit yourself that much, now would you?
Instead of heading to that same restaurant every time I have a craving for adorable mini chimichangas, I now head on over to my very own kitchen for the delicious treat.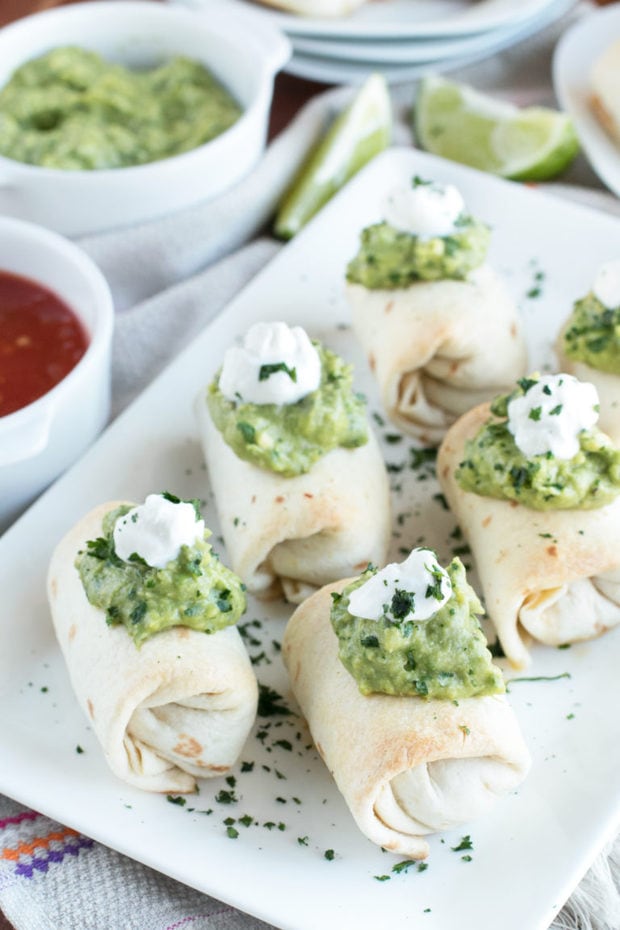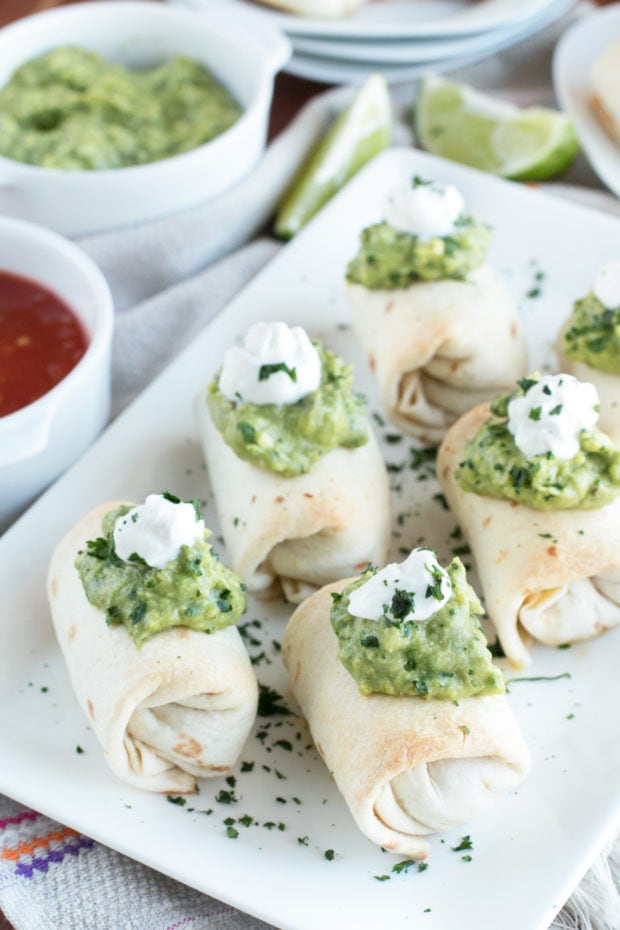 Not fried though…. THEY ARE BAKED!
Baking these little guys is a healthier take on the same deliciousness, making you feel a little less guilty about eating three…
or four…
heck even five of them in one sitting.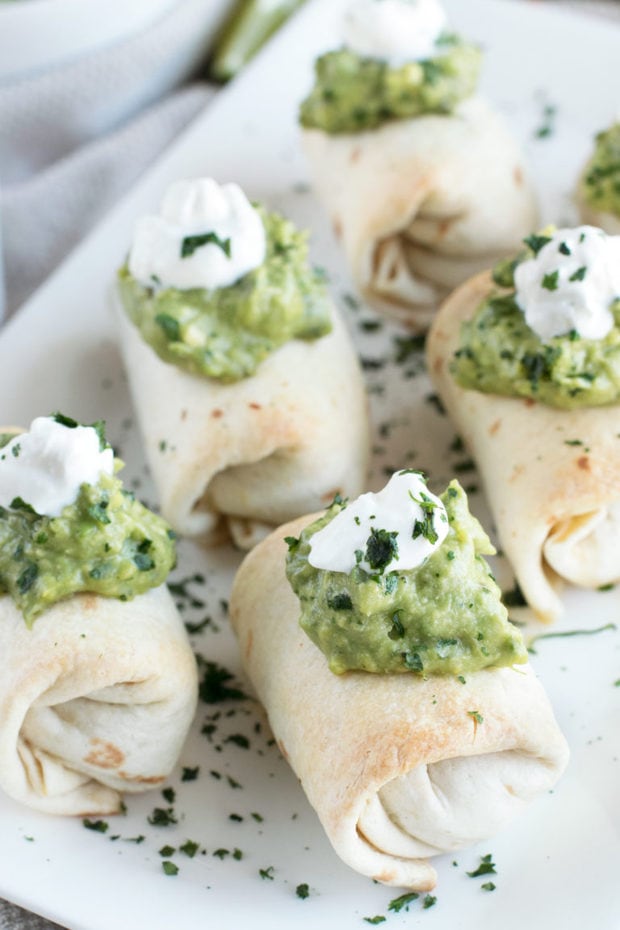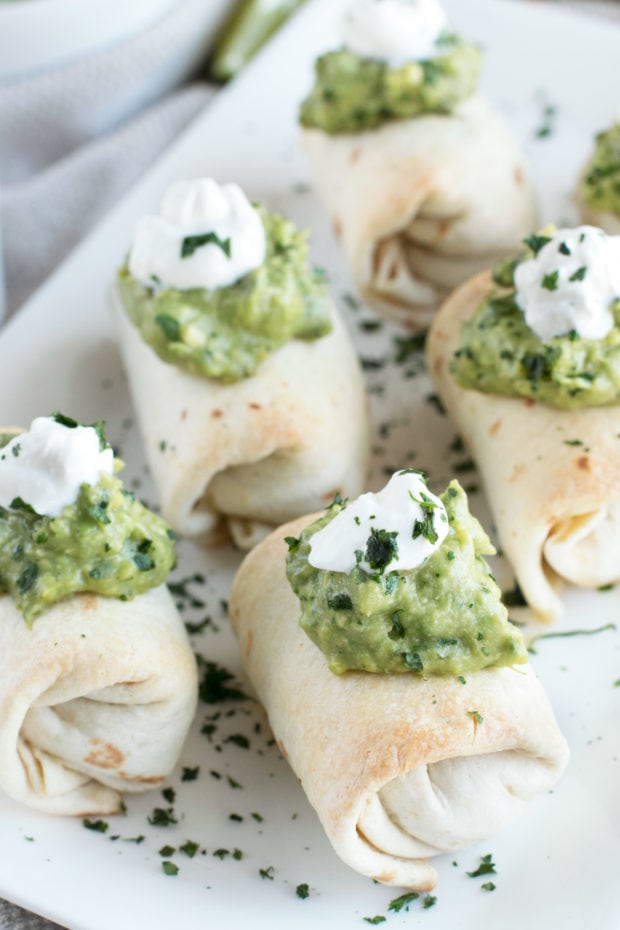 Served up with a creamy spicy guacamole, you get the heat from the peppers and chiles inside the chimichangas to start with, but it finishes with the cooling heat of the guacamole for every single bite.
This is going to become an instant classic in your house, trust me. 😉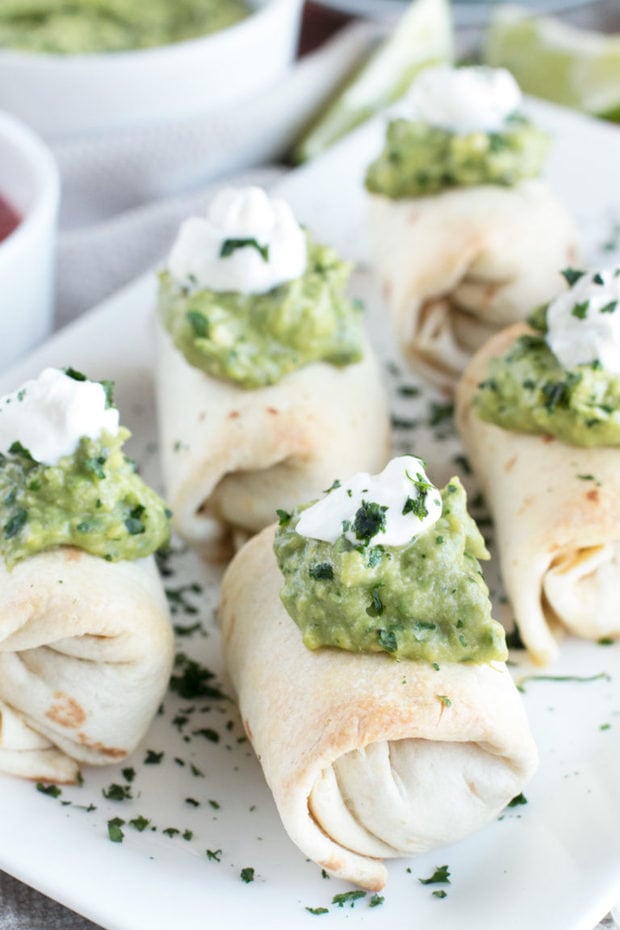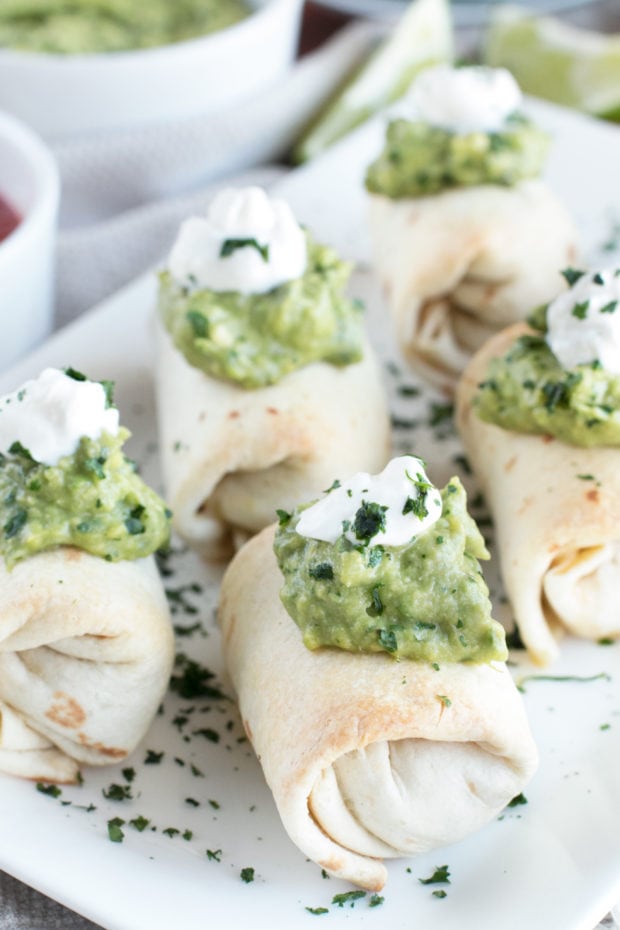 This Recipe's Must Haves