Today we are diving into the realm of seasonal on the rocks cocktails. These drinks are all about simplicity and enjoying classic flavor combinations, as well as seasonal twists. Whether you are looking for a new classic cocktail to try or want to imbibe with something in season right now, these cocktails have you covered!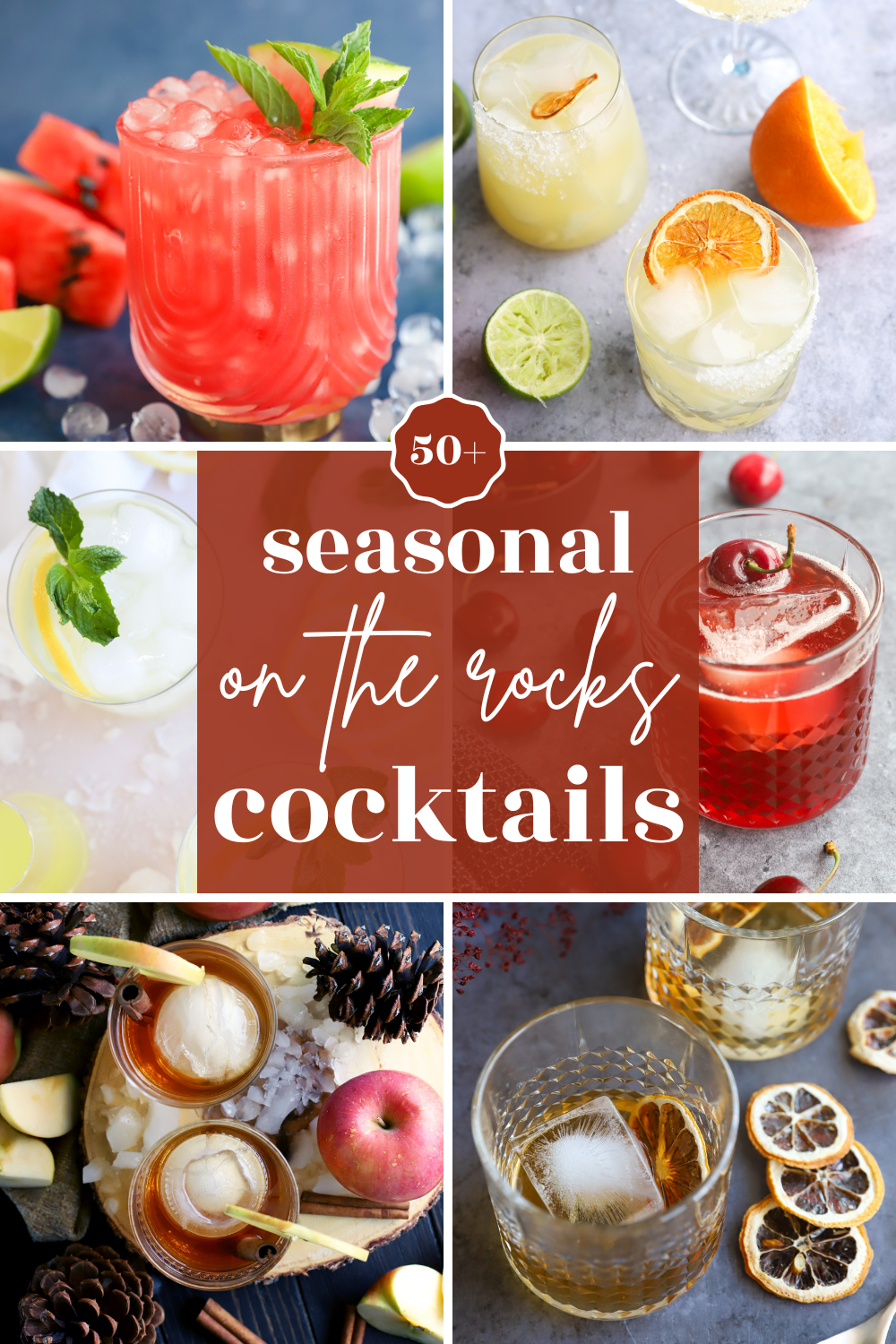 table of contents
about cocktails served on the rocks
about cocktails served on the rocks
Cocktails served on the rocks are cocktails served over ice. These include cocktails that we serve with one large ice cube like an Old Fashioned, or a drink served in a big glass of ice cubes like a margarita.
In the world of cocktails, we all know that classics never go out of style. However, this site is all about seasonal cooking, so you know we have to highlight the flavors of the seasons as well.
Therefore this post is broken into three separate sections, and therefore three distinct lists of cocktails. The first is the classics. This includes classic cocktails you are familiar with or variations of those cocktails that are enjoyed anytime of year. For those who are more traditional, this is the section for you as we'll be outlining iconic cocktails that have stood the test of time, perfect for sipping all year long.
But we don't stop there! As the seasons change, so do our cravings for something new and exciting. That's why we're delving into two different categories: spring and summer, and fall and winter. In the warmer months, you'll see an abundance of fresh fruits to imbibe with as the sun shines down. As the days get shorter and the air turns crisp, we'll cozy up with libations infused with spices and other fresh flavors.
So, whether you're in the mood for a timeless drink or an inspired seasonal creation, this post has you covered!
classic on the rocks cocktails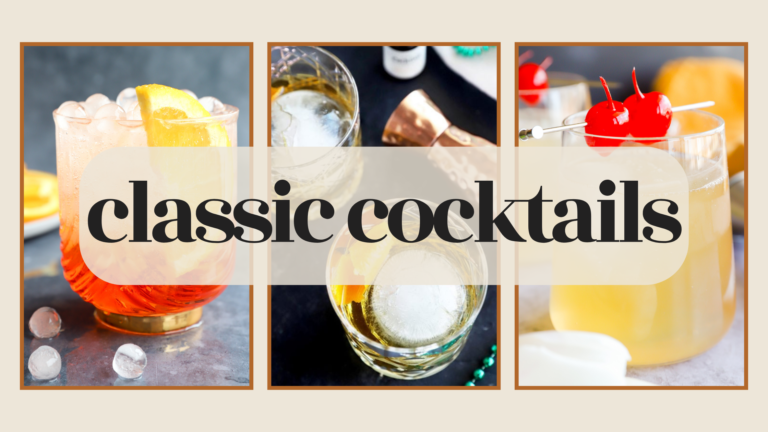 spring and summer on the rocks cocktails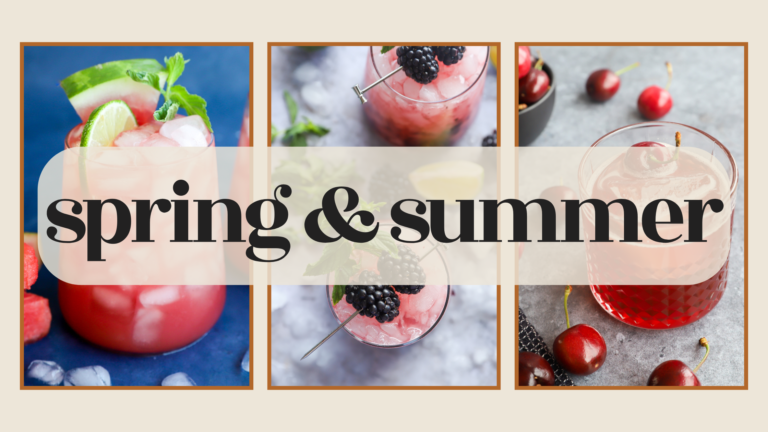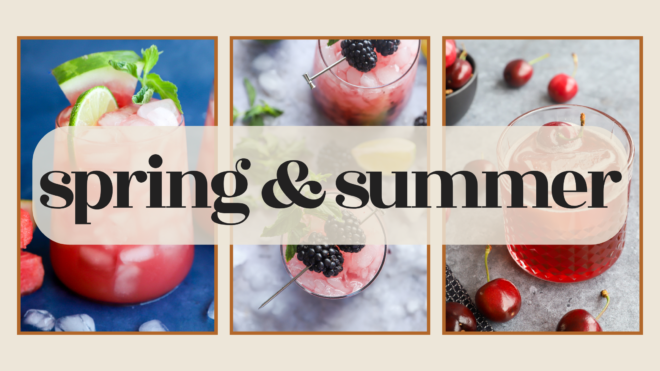 fall and winter cocktails