April is the first official full month of spring! The easiest way to upgrade your recipes this month is by knowing what's in season in April. From asparagus to strawberries, there are plenty of delicious fruits and vegetables to enjoy this month.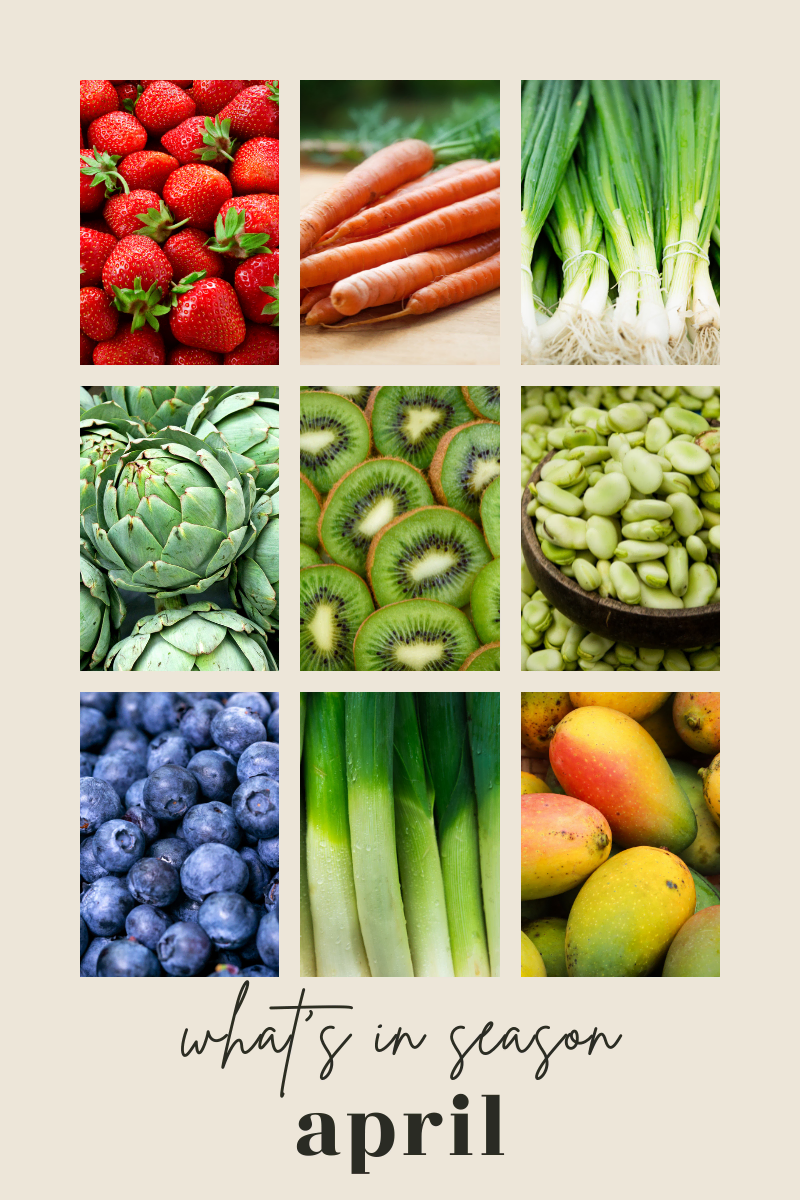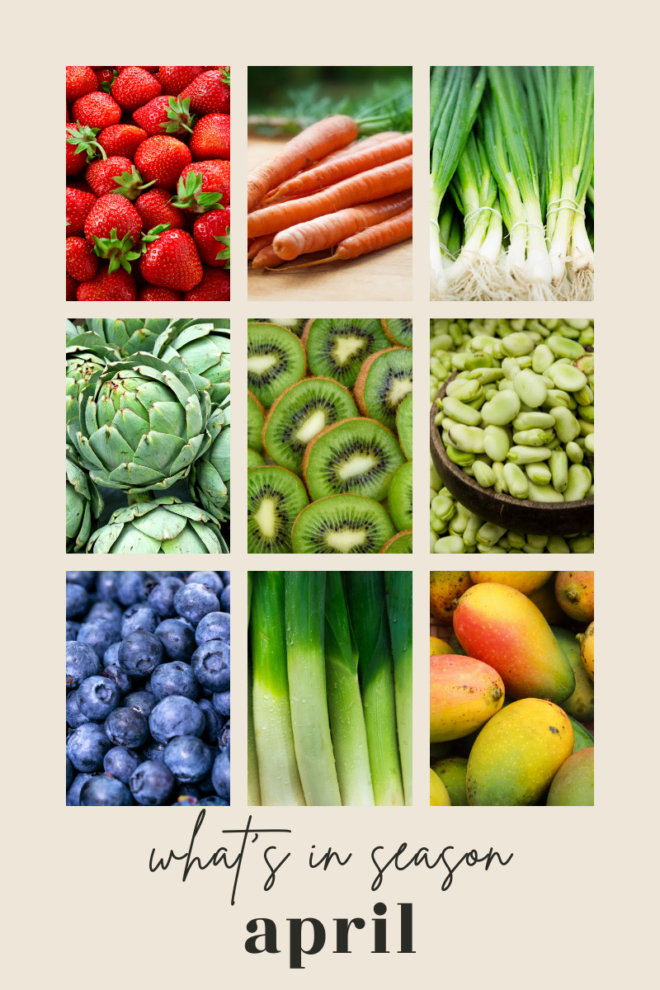 April is such a delicious month for produce! It's a month full of fresh spring options that we've been looking forward to since we started getting sick of winter. This is the first of 12 seasonal posts (one for every month of course) where we can chat about what's in season all year round.
These guides are your source for a full list of what's in season each month of the year. While local spring produce is slowly showing up at the beginning of this month, by mid-month you should see your local store shelves bursting with variety.
Of course, as we live in a modern world, a lot of these options will be on the shelves year-round. Note that this is a guide so you can pick the vegetables and fruits when they are in their peak season (i.e. when they have the most flavor and the most nutrients).
vegetables in season in April
Below is the ultimate list of everything that is in season in April. Think of this as your guide to shopping the produce section or your local farmers market for vegetables!
arugula
artichokes
asparagus
avocados
beets
bok choy
broccoli
cabbage
carrots
cauliflower
celery
celery root
chicory
cucumbers
endive
fava beans
fennel
horseradish

kale
leeks
lettuce
new potatoes
parsnips
peas
purple sprouting broccoli
radicchio
radishes
rhubarb
shallots
spinach
spring garlic
spring onions
sunchokes
turnips
watercress
fruits in season in april
I cannot tell you how excited I am to see some more fruit come onto the list as we get into the warmer months of the year!
apple
blueberries
cherries
grapefruit
kiwi
kumquats
limes
mangos
oranges
papayas
pineapple
strawberries
april seasonal recipes
With springtime being a time for new beginnings, I love to make sure I'm incorporating seasonal ingredients into fresh recipes as much as I can throughout April.
Below I'm sharing some of my favorite April seasonal recipes. All of these festive eats and sips are ideal for a party, but they are easy enough to make any night of the week for your friends and family. Don't just save one for later – make a plan to make it next week or this coming weekend! Life is too short to dream of making the recipes after all. Make them and enjoy them!
Be sure to scroll to the bottom of this post for a handy graphic to save so you always know what's in season in April!
Need more inspiration for spring cooking/baking? Check out my spring recipes page!
what's in season in April?