Please note this post contains affiliate links.
An Apple Pie Old Fashioned Cocktail encompasses all those fruity apple pie filling flavors in a glass. Made with homemade apple pie infused whiskey, this cocktail is the epitome of fall and made with only two ingredients. Bring it out for Thanksgiving or your next cocktail hour after work!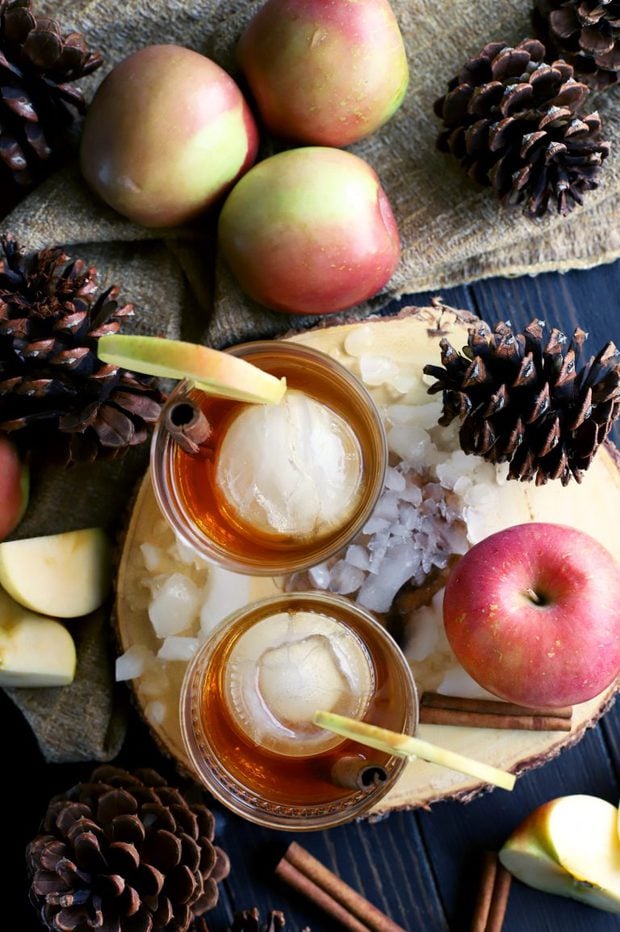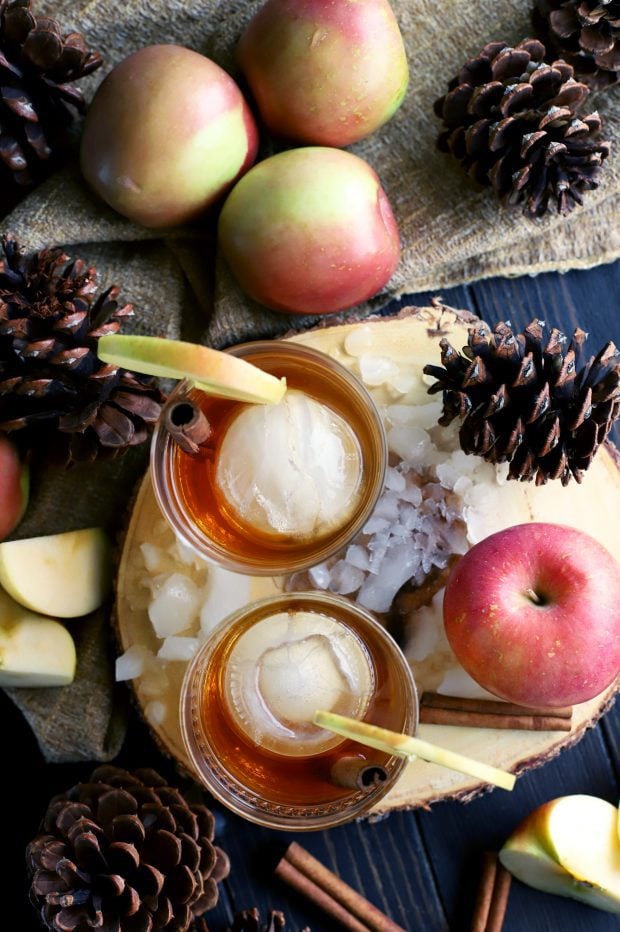 I am currently looking out the window at some cloudy skies with my little space heater blasting, a pup curled up at my desk chair, and lots of layers. All I can think about is how happy I am that it is finally cool outside!
Thankfully I am lucky enough to not have a long commute to work – it's only from my bedroom to my home office, after all 😉 I think that is why I appreciate the cooler weather so much more. Now, I don't actually have to be IN it, but I get to reap the benefits of snuggling up and feeling all cozy all day long.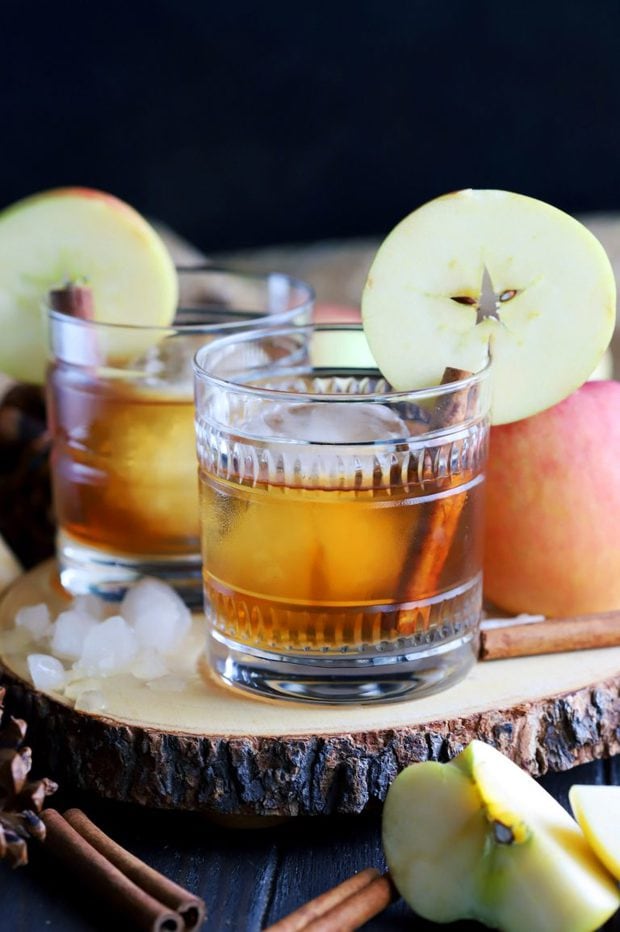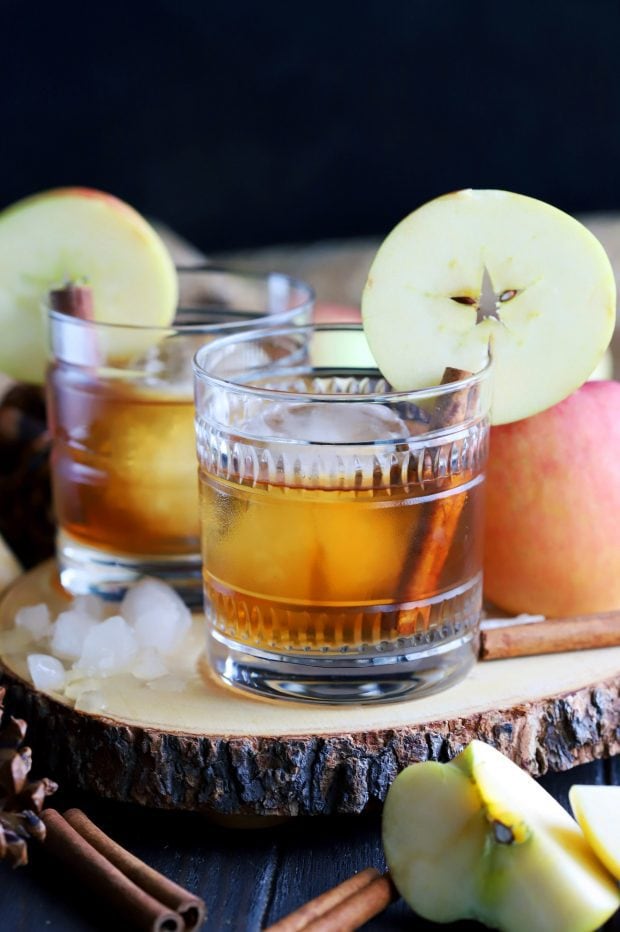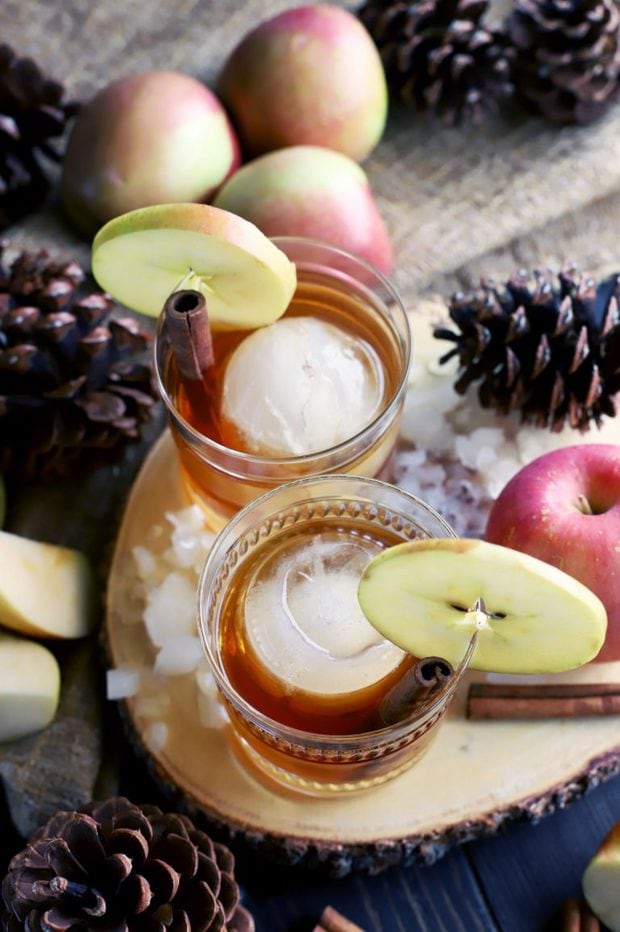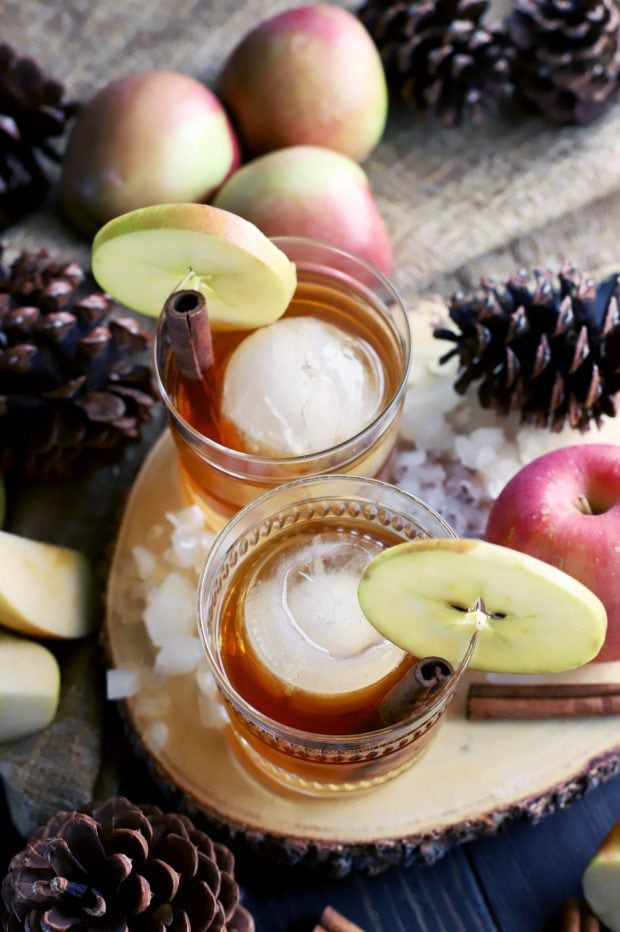 Should I stop bragging before you start throwing tomatoes or something at me?
ANYWAYS, one of the rewards on a chilly day is when I officially reach cocktail hour. Once I've done my workout, gotten cleaned up, finished the dishes and started on dinner, it's time for a proper cocktail.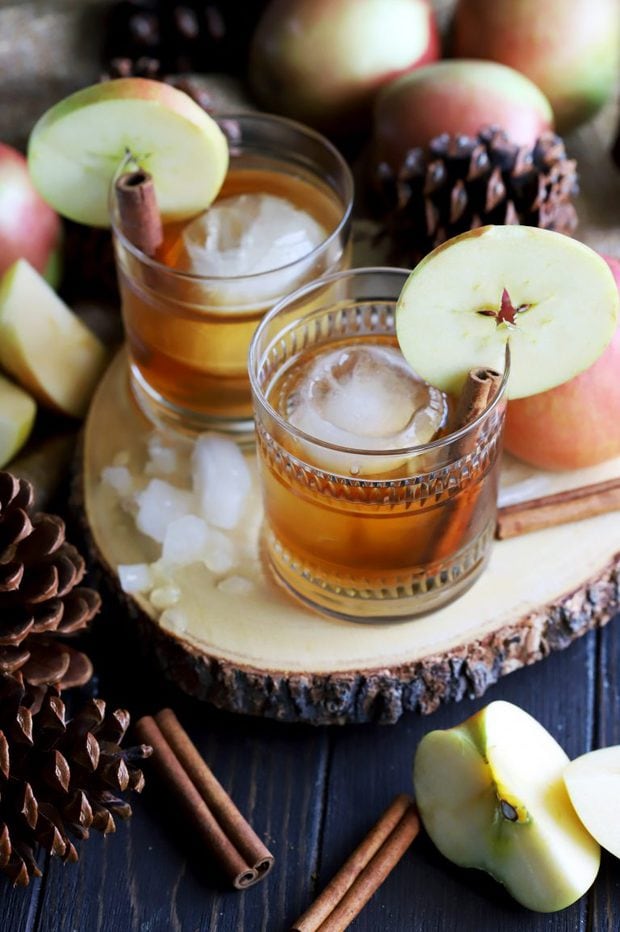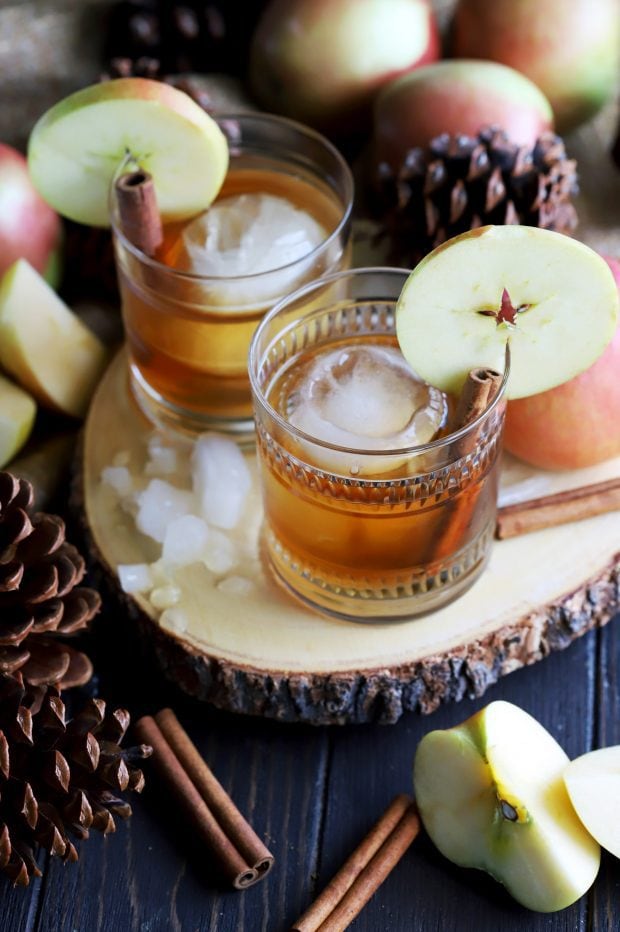 Ok, so you all know that I made this INSANE Apple Pie Infused Whiskey last week, and now I am going to show you how to use it!
I love the apple pie infused whiskey because it truly comes through in the cocktail, and it makes it easy to create. Heck, you only need two ingredients for this drink.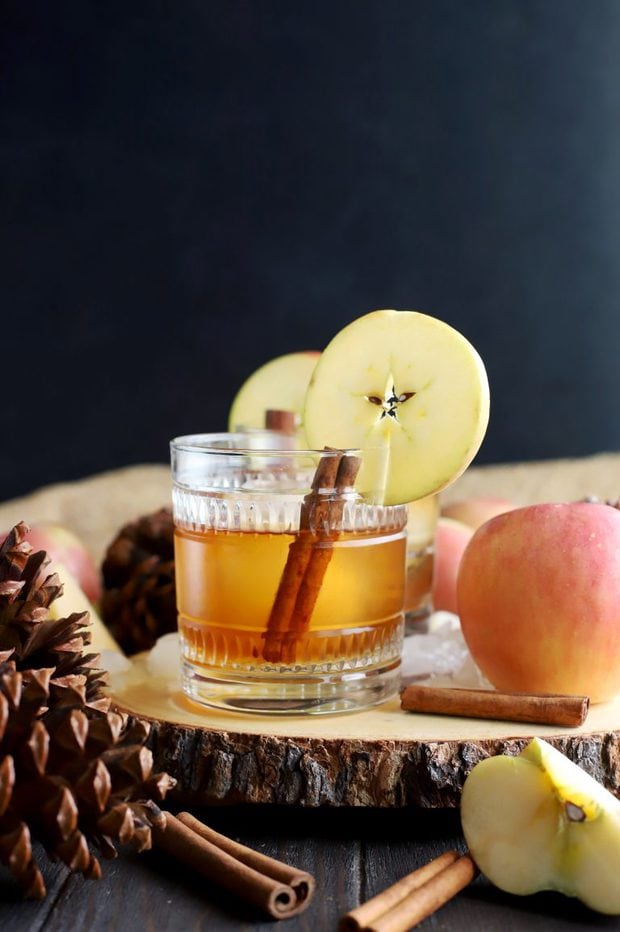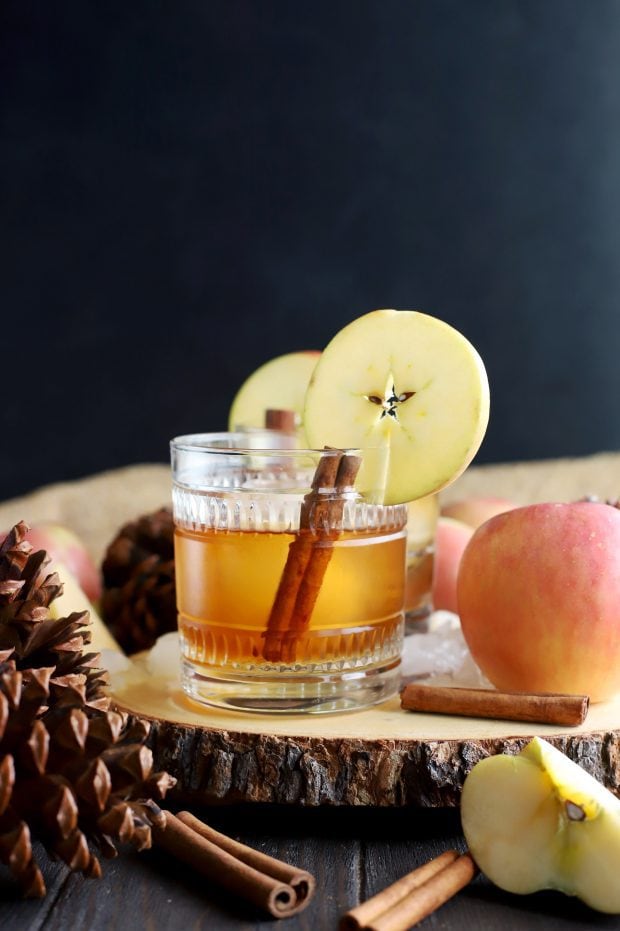 If that's not the epitome of simple, I don't know what is.
It's hard to believe that this flavorful drink only takes two ingredients to make. Of course, a lot of that flavor is because of the apple pie infused whiskey that you absolutely HAVE to make this fall.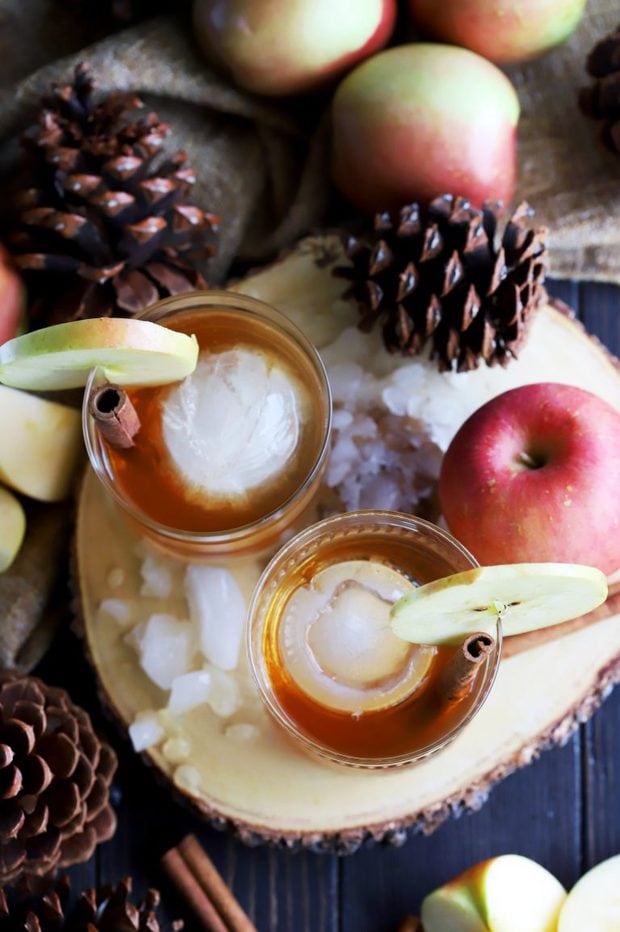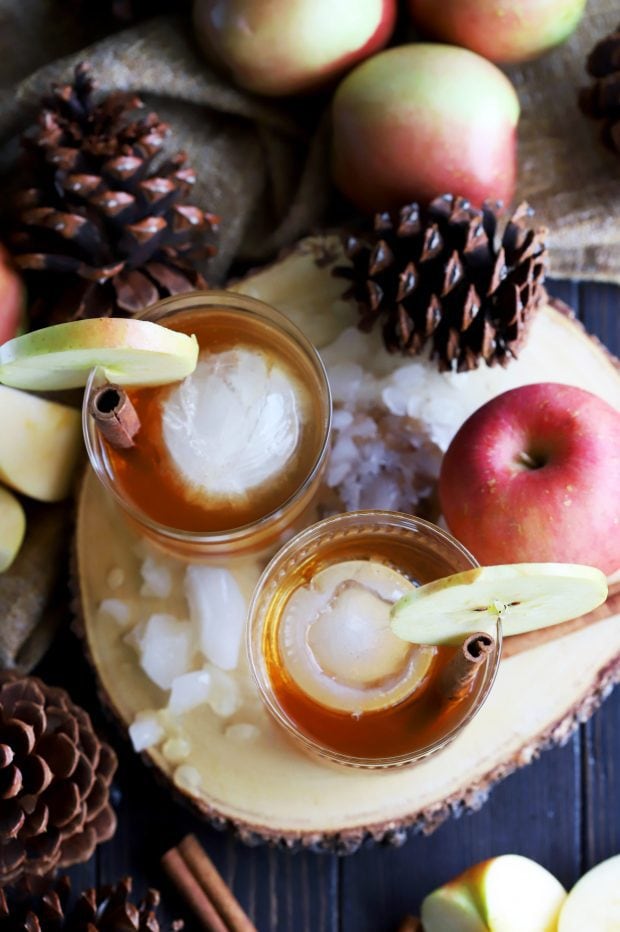 The flavors of apple pie come through in the cinnamon, clove, and apple-y notes that flow through the infused whiskey. Along with a dash of the bitters flavor, you get a slightly sweet, spirit-forward cocktail. Trust me when I say that you won't want to stop sipping on. Instead of needing to add in simple syrup, there's a small amount of sweetener in the infused whiskey. That along with the natural sweetness of the apples gives you just enough to cut through the strength of the alcohol.
Now my mouth is watering yet again…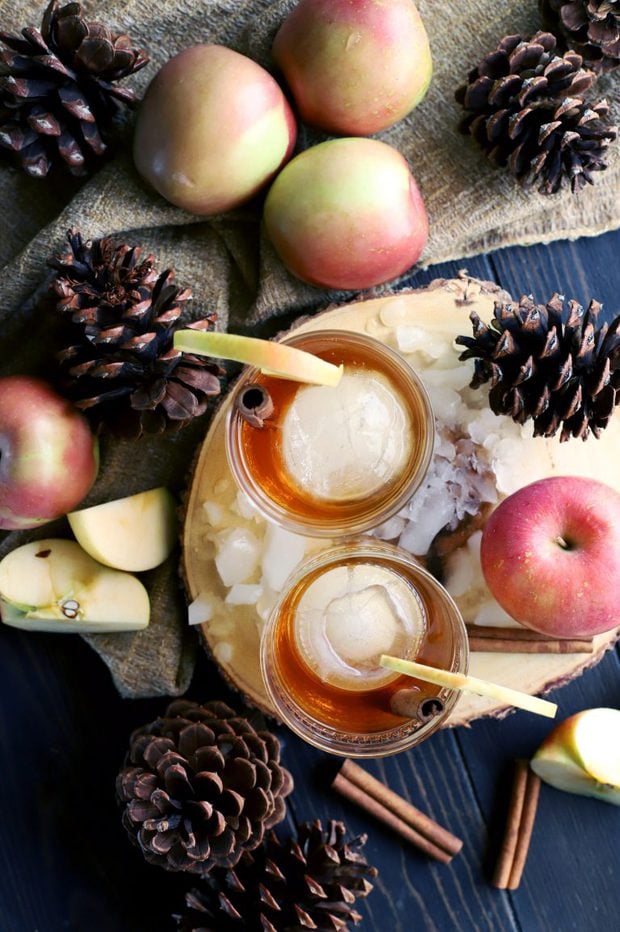 Is it cocktail hour yet?
Come on end of the day…. COME. ON.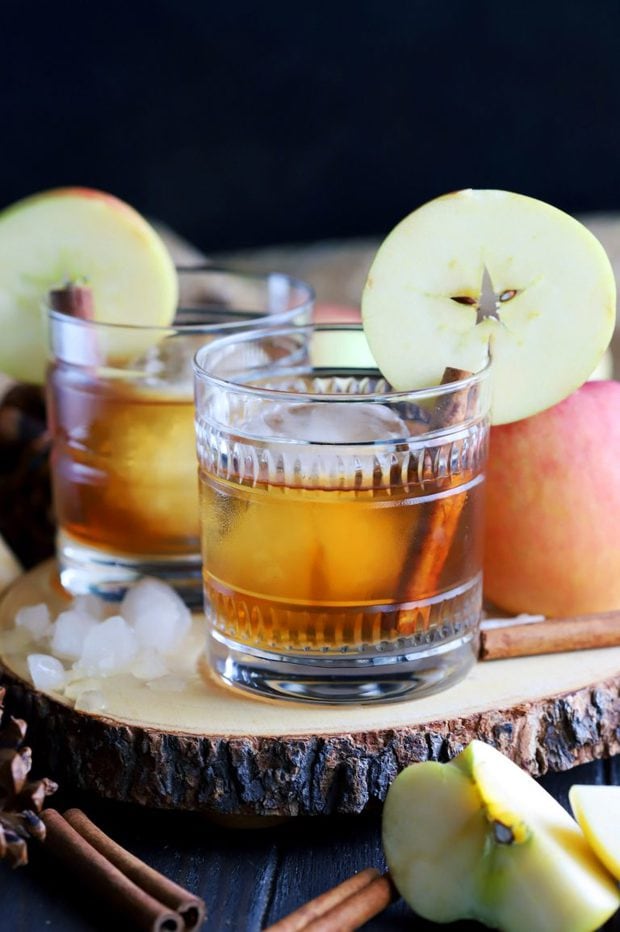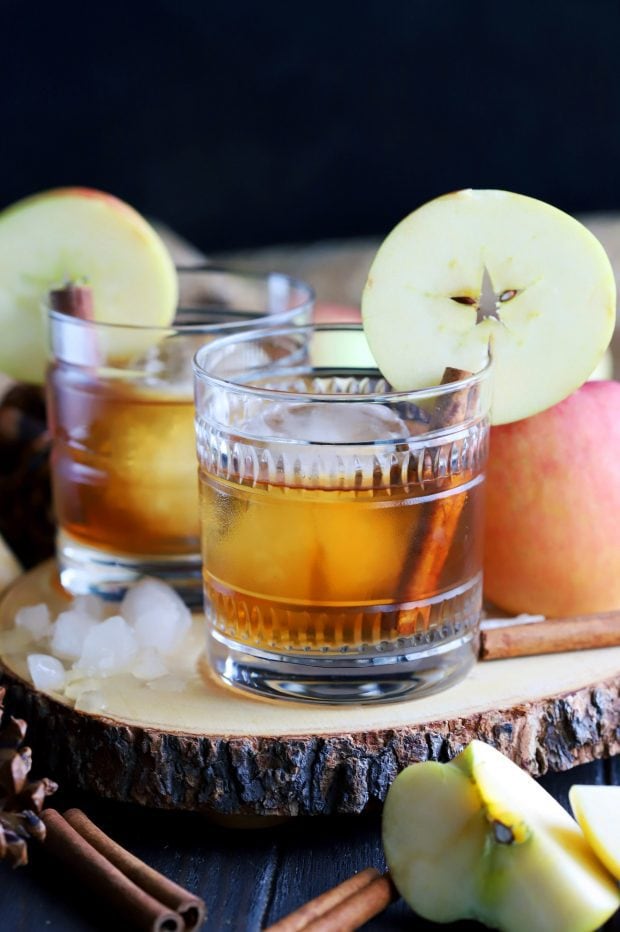 This Recipe's Must-Haves
The glasses you see in the photos here were an old set I got from Williams Sonoma, but I am totally digging these double old fashioned glasses! They are next on my list to add to our bar collection.
If you don't have the classic bar spoons to stir up your cocktails, you should invest in a simple cocktail stirring spoons set.
To make the best ice spheres, I use ice sphered molds
. Super affordable and durable!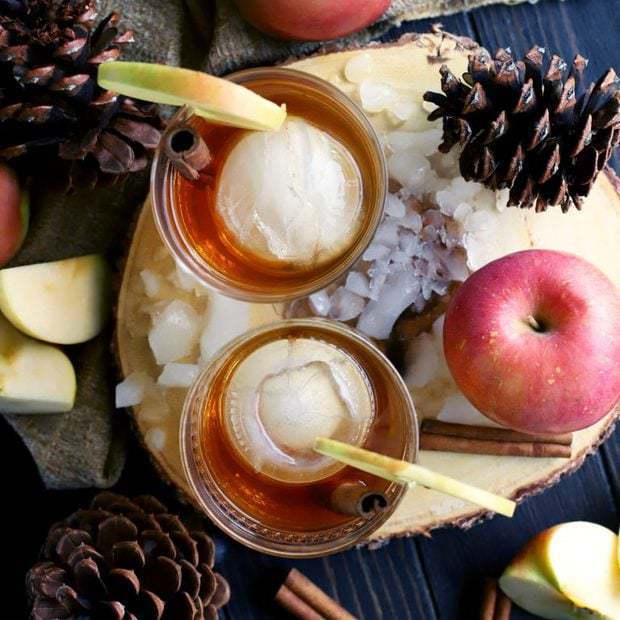 Apple Pie Old Fashioned Cocktail
With only a couple of ingredients, this apple pie infused cocktail is one that you will want to sip on all autumn long!
Ingredients
2 to 3 dashes Angostura bitters
Ice sphere
Garnish: apple slice, cinnamon stick
Instructions
Add bitters and whiskey to a cocktail glass.
Stir together to combine.
Add ice sphere to the glass.
Garnish with apple slice and cinnamon stick. Serve.
Recommended Products
As an Amazon Associate and member of other affiliate programs, I earn from qualifying purchases.