A Pomelo Grapefruit Negroni is a refreshing upgrade for the classic cocktail! The zing of fresh pomelo grapefruit juice enhances the floral flavors in the gin and the bitter Campari keeps the entire cocktail from being too sweet. You'll love breaking out this recipe at your next happy hour!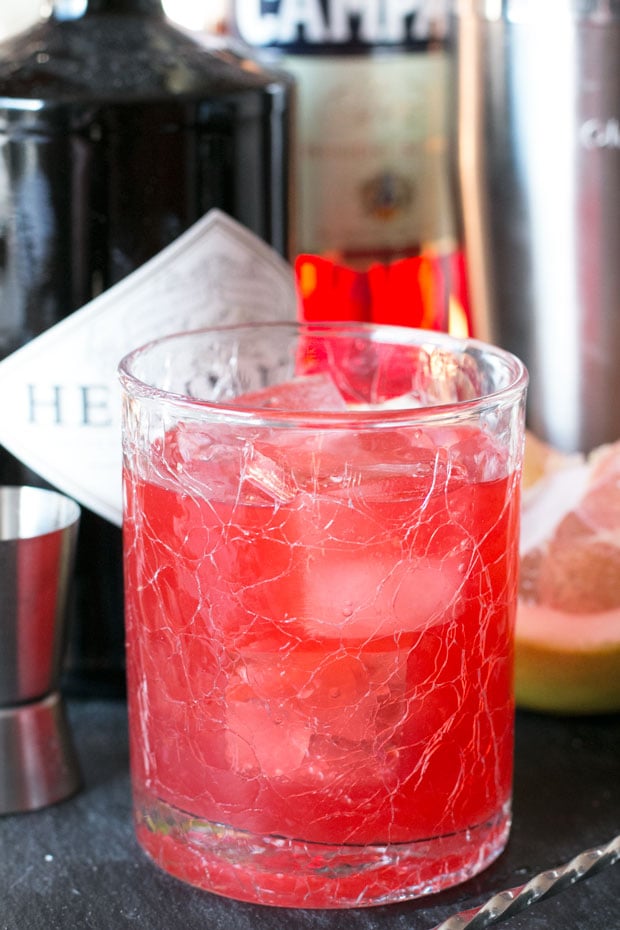 I always have the best of intentions heading into the New Year, with hopes of hitting that first couple of weeks in a big motivated burst of awesomeness. However, after the holidays I feel somewhat drained and all my best intentions seem to fall away in the blink of an eye.
For example, it's the second week of January and I am wayyyy more behind than I wanted to be at this exact moment. Which is all sorts of frustrating when I had the grandest of intentions!
The good news? I am actually taking a break! You know, the break that I wanted to take around the holidays but never do?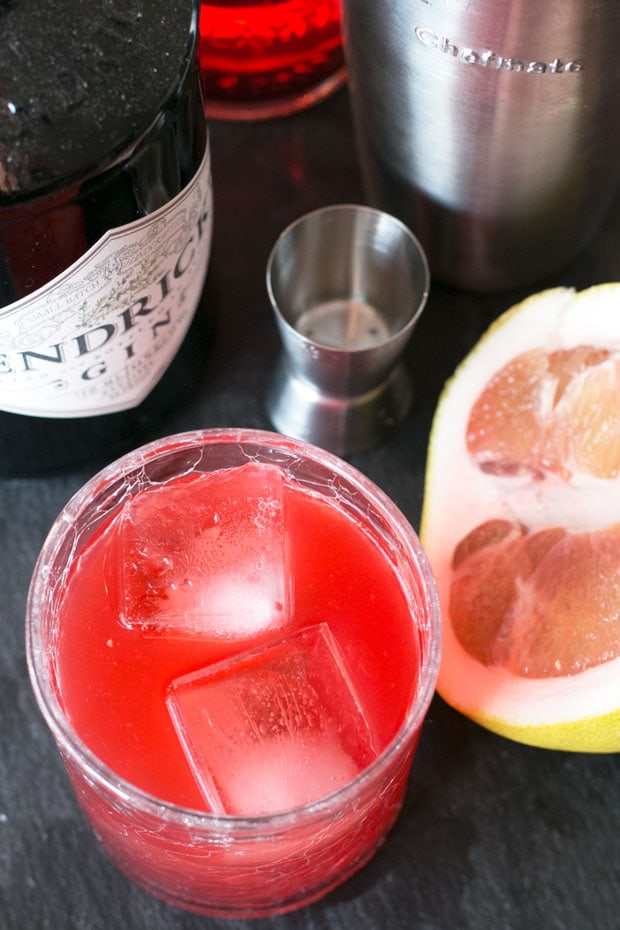 Well I'm actually doing it. I'm taking a week away from the kitchen and I'm going to enjoy myself gosh darn it. I might have started the year off to a not-so-hot start, but at least I can reset and start over once I get back from my break!
To start off this whole vacay thing, I'm raising a glass full of this pomelo grapefruit negroni for a few reasons. One, that color. I mean the red just POPS, doesn't it?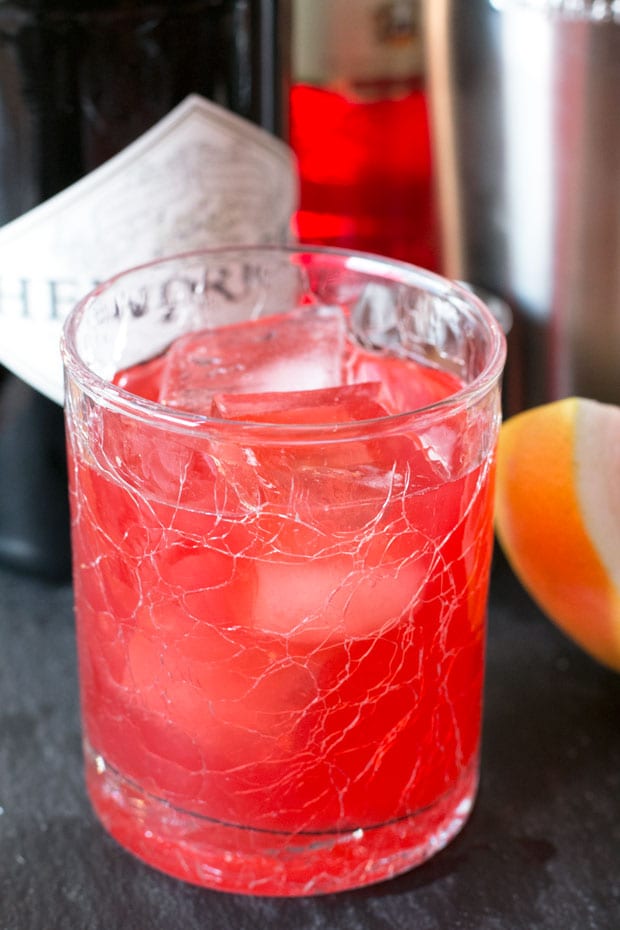 Two, the pomelo grapefruit is one of my new fav fruits. Have you ever just eaten one? SO. GOOD.
Third, there's nothing like a refreshing twist on a classic cocktail to get you into a happy place, just in time to start a relaxing week of FUN.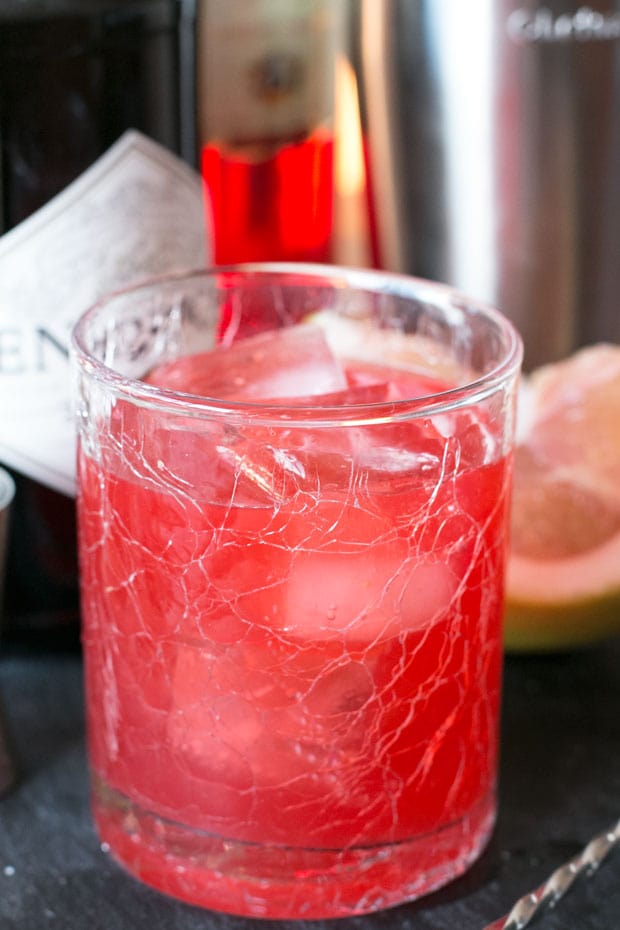 The pomelo grapefruit juice is magical in this drink. It brings out so many of those floral notes in the gin and the Campari balances out the sweetness so each sip is a little fruity, a little bitter and a whole lotta booze.
Pretty much the best way to say "I'm ready to start relaxing right NOW."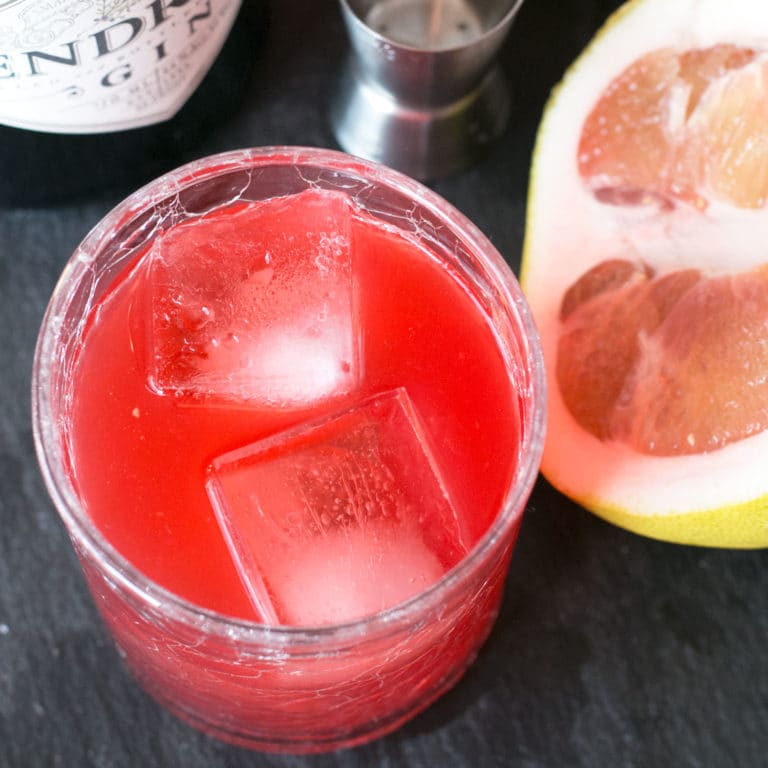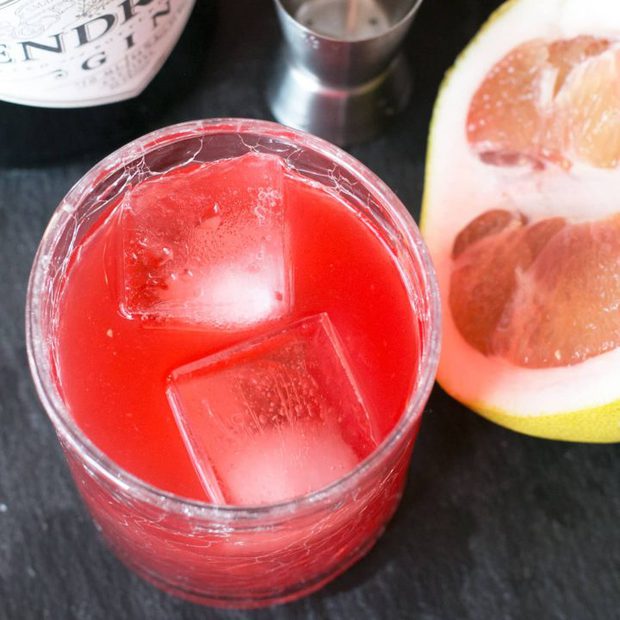 Pomelo Grapefruit Negroni
The pomelo grapefruit gives a fun citrusy zing to the classic Negroni cocktail!
Ingredients
2/3 cup fresh pomelo grapefruit juice
1/2 cup gin
1/2 cup Campari
Instructions
In a tall glass, stir together pomelo grapefruit juice, gin and campari.
Pour into a rocks glass filled with ice.
Serve.
Pin this Pomelo Grapefruit Negroni recipe for later!