Please note this post contains affiliate links.
A Bourbon Pumpkin Smash on a cozy fall evening is just what this season calls for. With a homemade pumpkin spice simple syrup, this rich bourbon cocktail is full of flavor and just a little bit bubbly! It's ideal for a cocktail hour at home, whether it's a large gathering or just you on the couch with a blanket and a good book.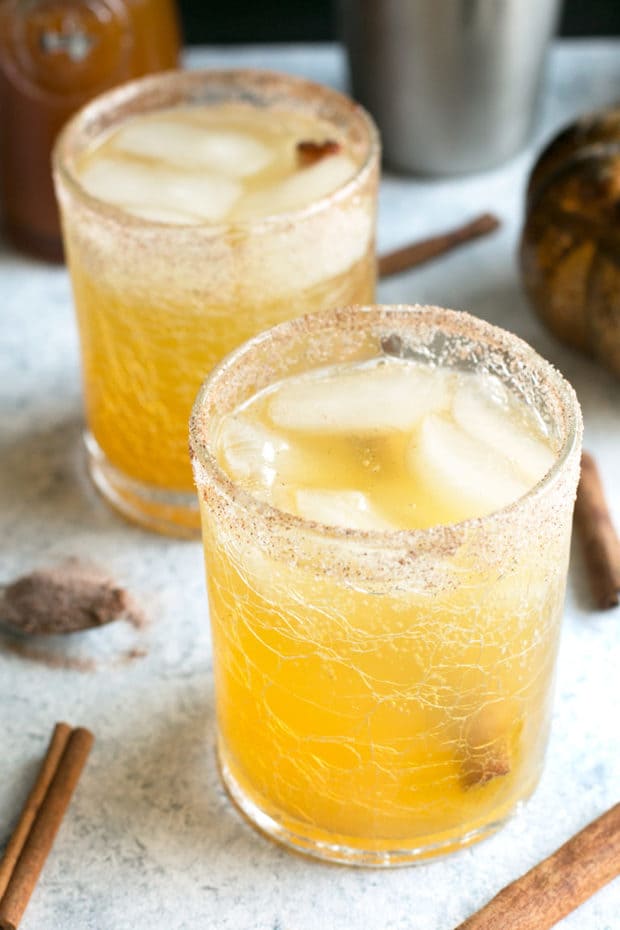 Now THIS is the kind of pumpkin spice that I get excited about.
You've heard me mention that my love of pumpkin spice isn't off-the-charts OMG I HAVE TO HAVE A PSL RIGHT NOW levels. However, as seen with my Chai Pumpkin Spice Cinnamon Rolls, I can let out a little girlish squeal when pumpkin spice is done right.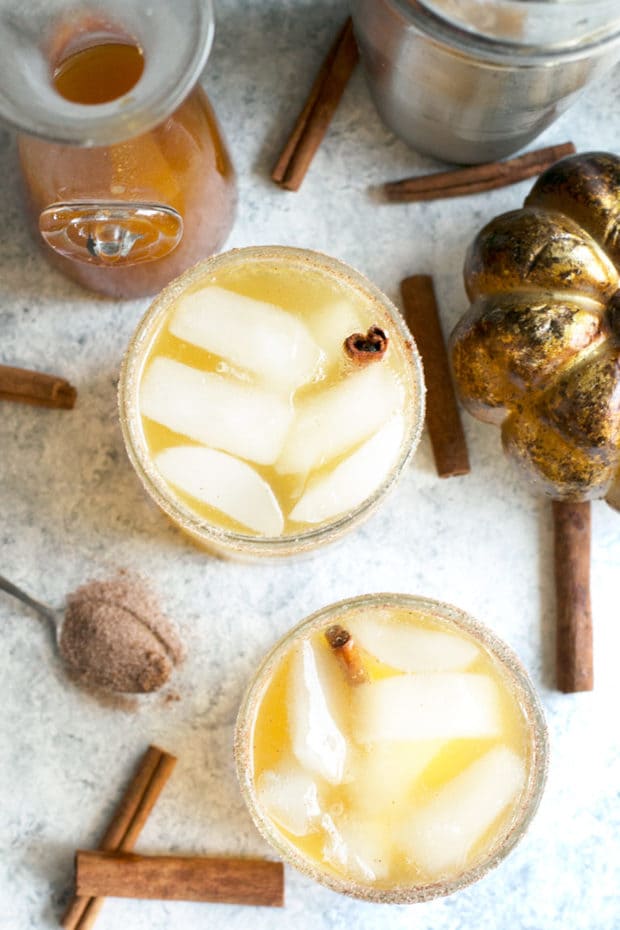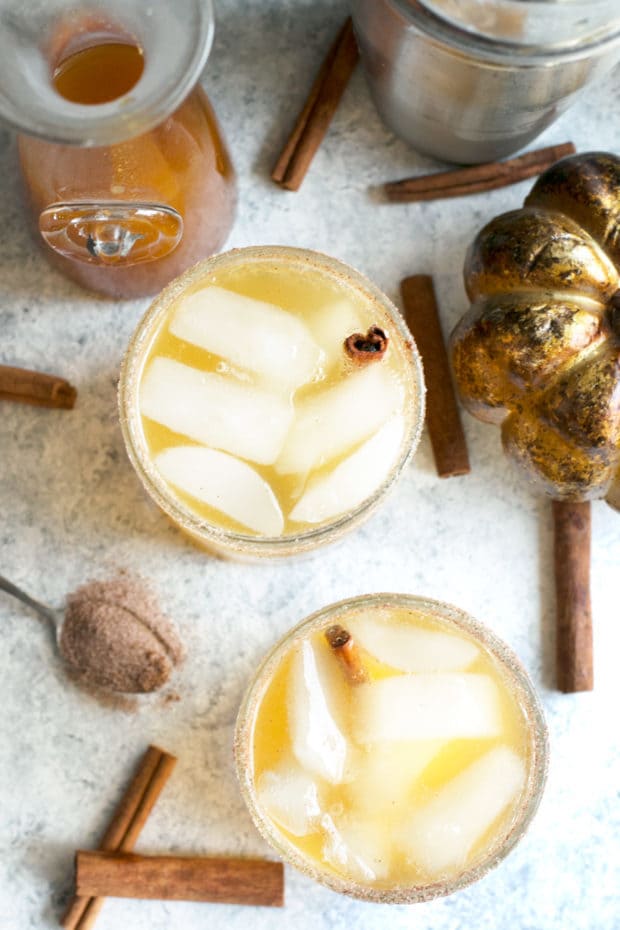 This cocktail strikes exactly that chord for me. The combination of pumpkin spice and bourbon is seriously the bomb diggity. I really don't have any other way to describe it.
It's the pumpkin spice simple syrup that is the real hero of the cocktail. Just LOOK at that color….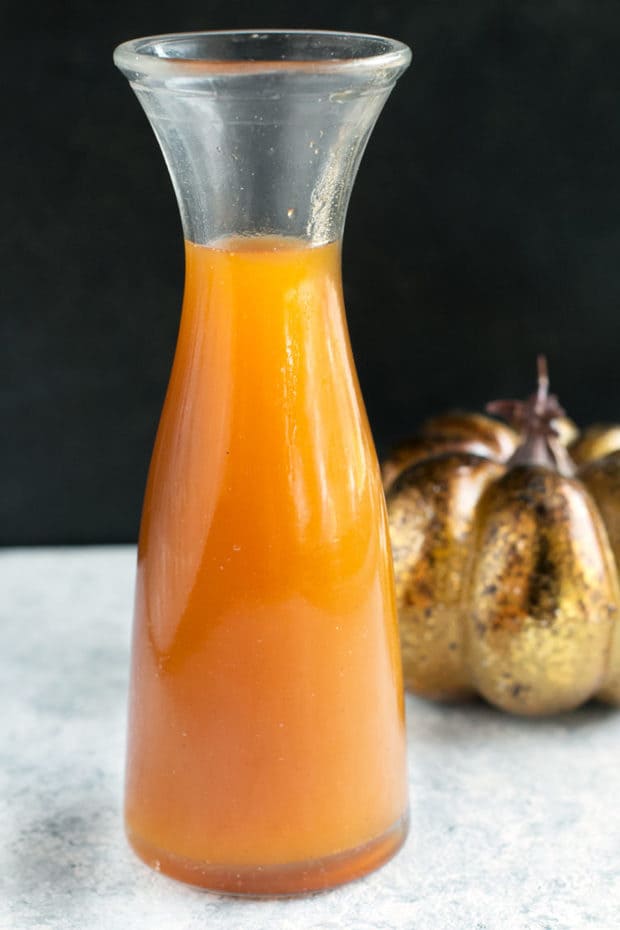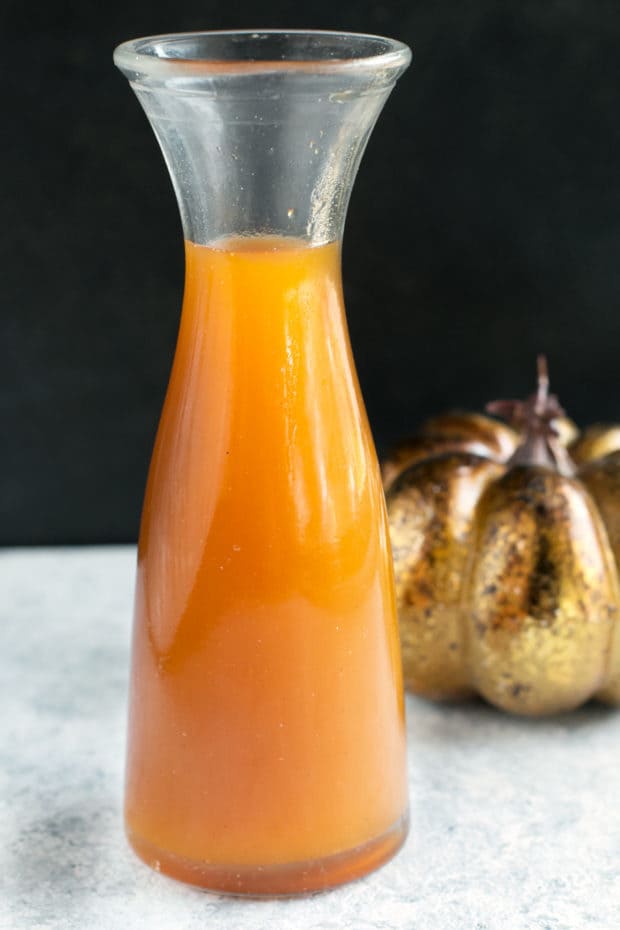 If that doesn't make you think of festive fall things, I don't know what will!
You will want to start making giant batches of this simple syrup, not only for this cocktail, but also for anything else you can use simple syrup in. Want to make a pumpkin spice cappuccino at home? A latte perhaps? You could give a whole new twist to rich, homemade hot chocolate. The possibilities are endless!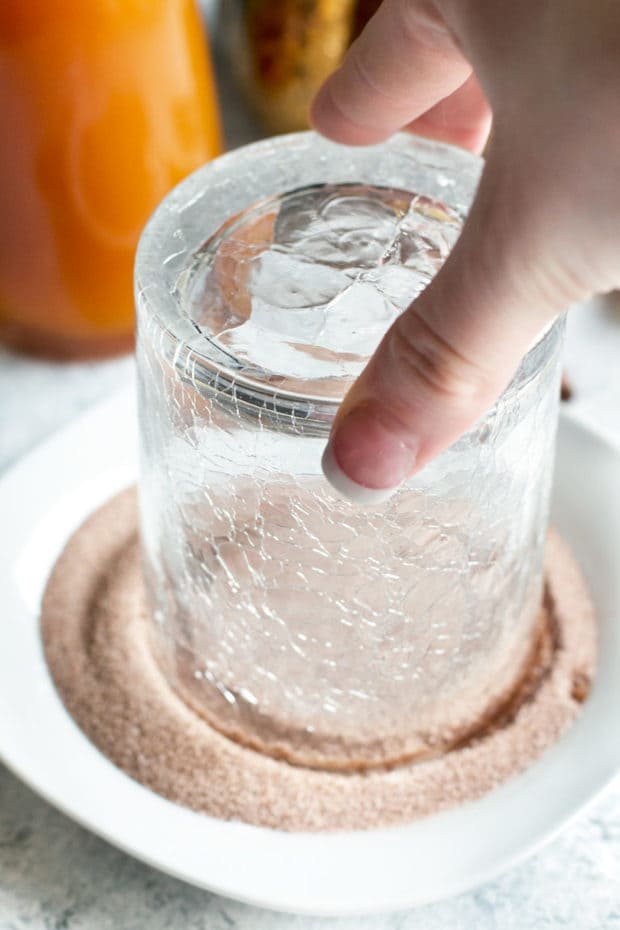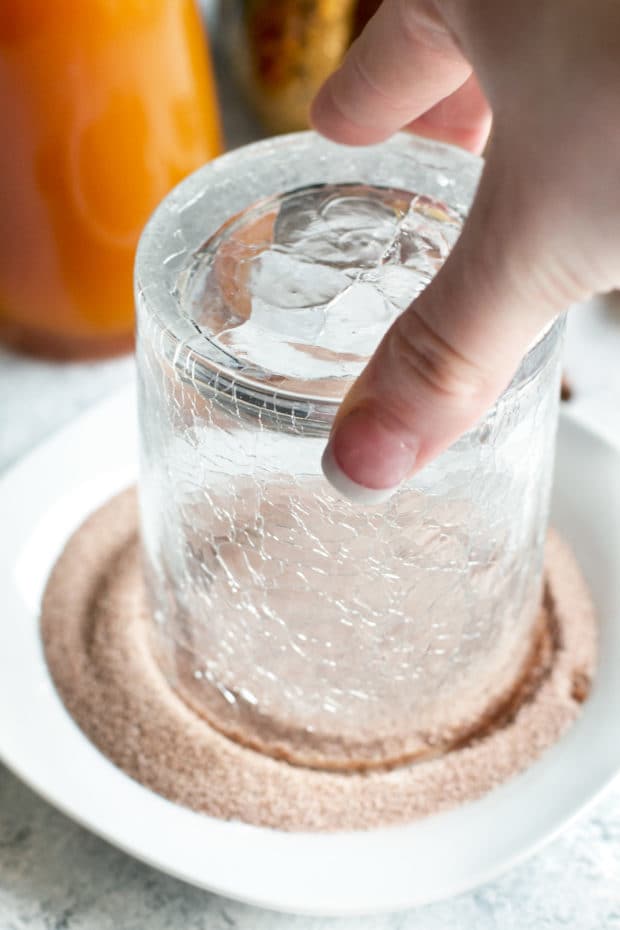 Why not make EVERYTHING pumpkin right? I told you I got your back, pumpkin lovers. Even if I'm not on the PSL train, I got your back. 😉
The rich and festive flavors of pumpkin spice in the simple syrup make the syrup a great sweetener that isn't too sweet to overpower the bourbon. Instead, it's the perfect complement to the bourbon.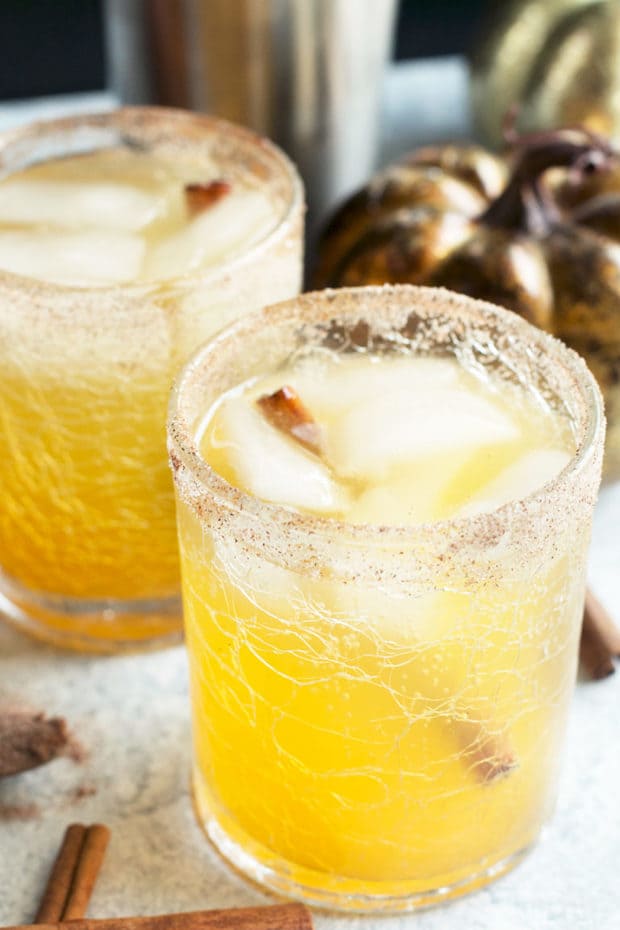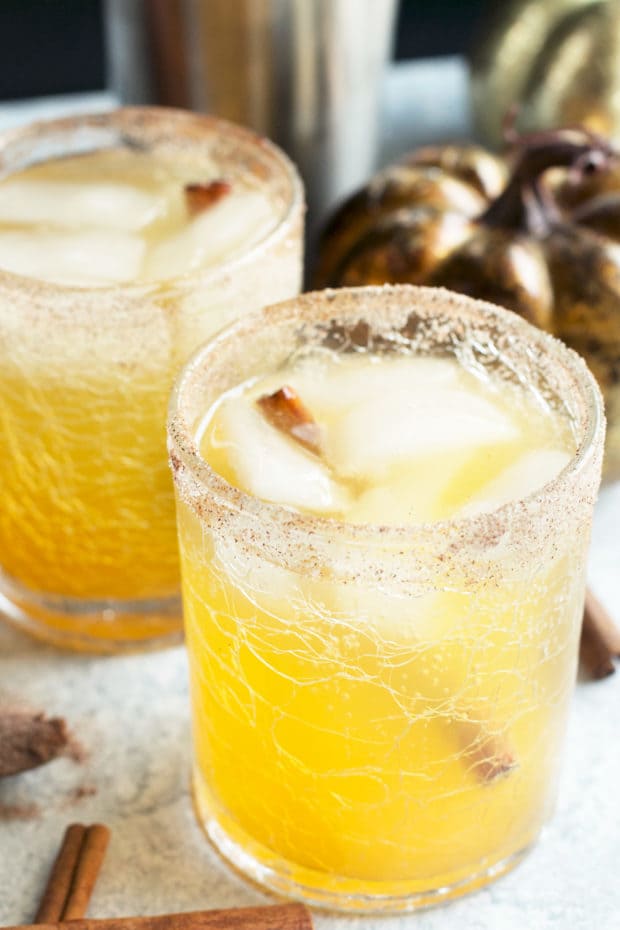 The cinnamon, allspice and ginger in pumpkin pie spice are natural allies for bourbon, and the richness of the pumpkin puree brings out a savory and slightly bitter note that you can really taste in the cocktail.
It's just the right cocktail to drink while in your favorite flannel, oversized shirt and leggings, sitting by a window, watching the leaves gently fall to the ground. I mean, the bourbon pumpkin combo really is the best for this time of year, after all.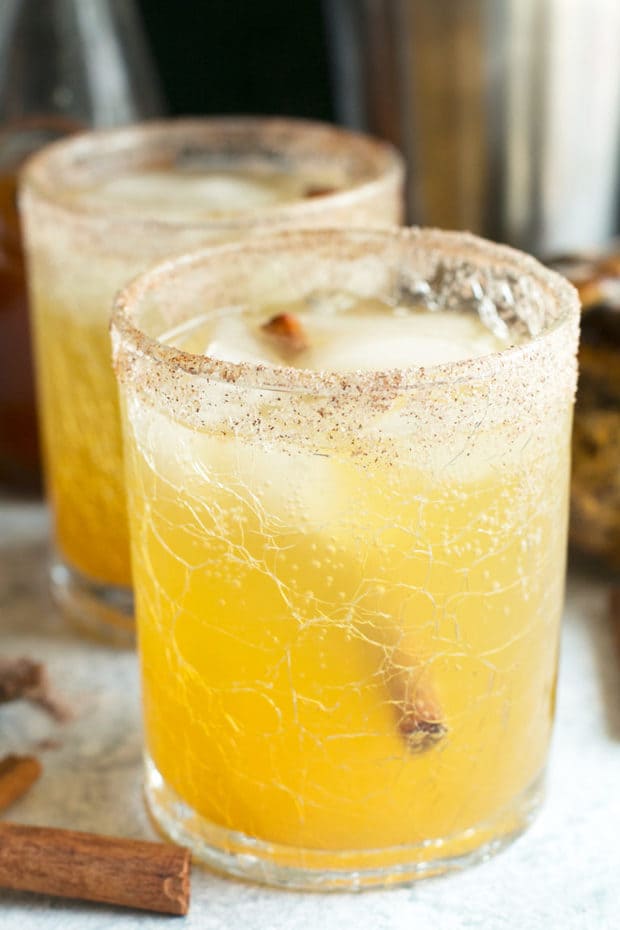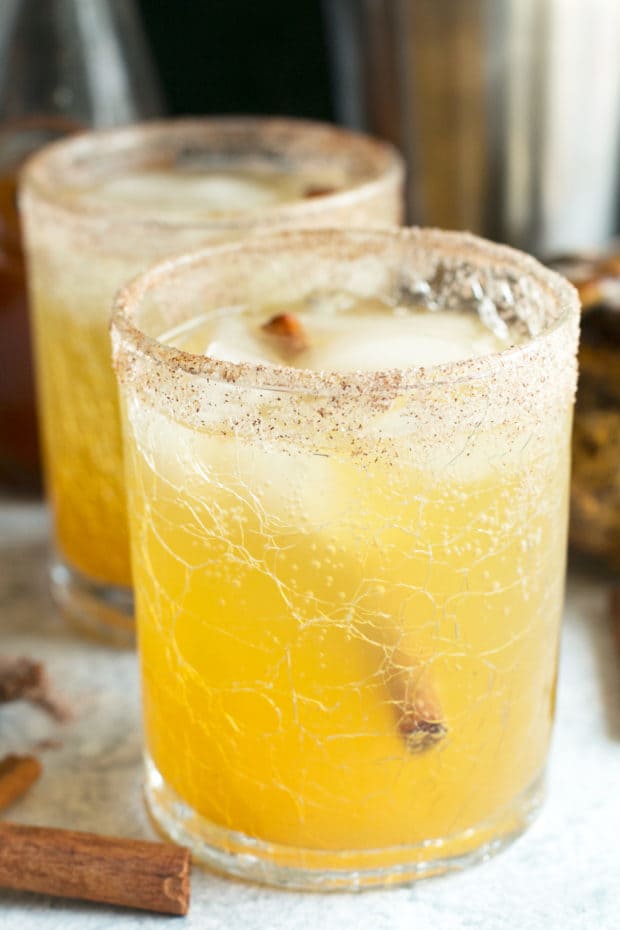 In reality, that is probably not what you'll be doing when you drink this cocktail. In all likelihood you'll be enjoying a drink at the end of a long day at work, or serving up the cocktail for a group of friends catching up around the dinner table.
But I like to imagine that movie moment in my head.
So let's just pretend that's what you're doing, ok? Because that's definitely what I'll be pretending to do.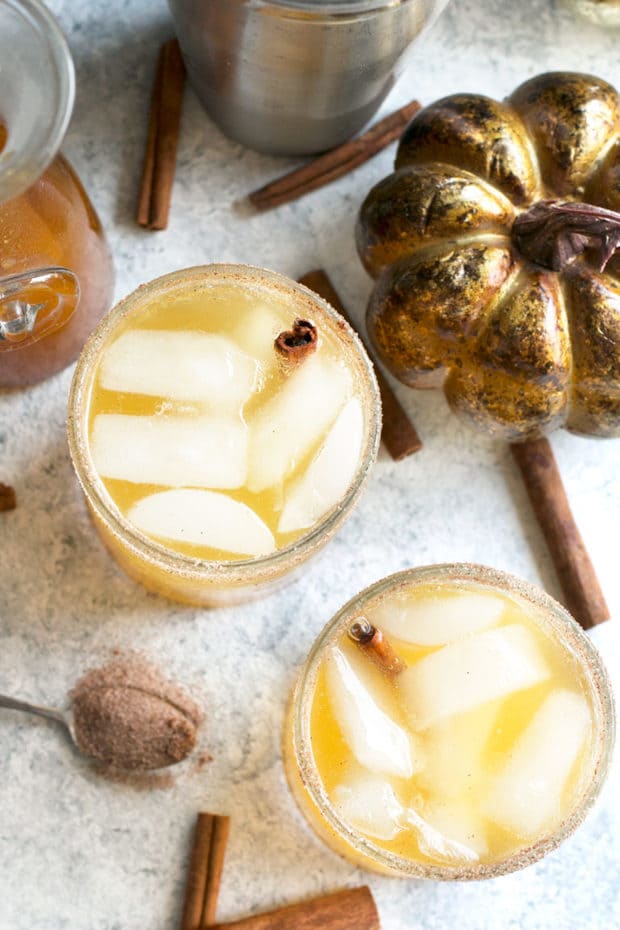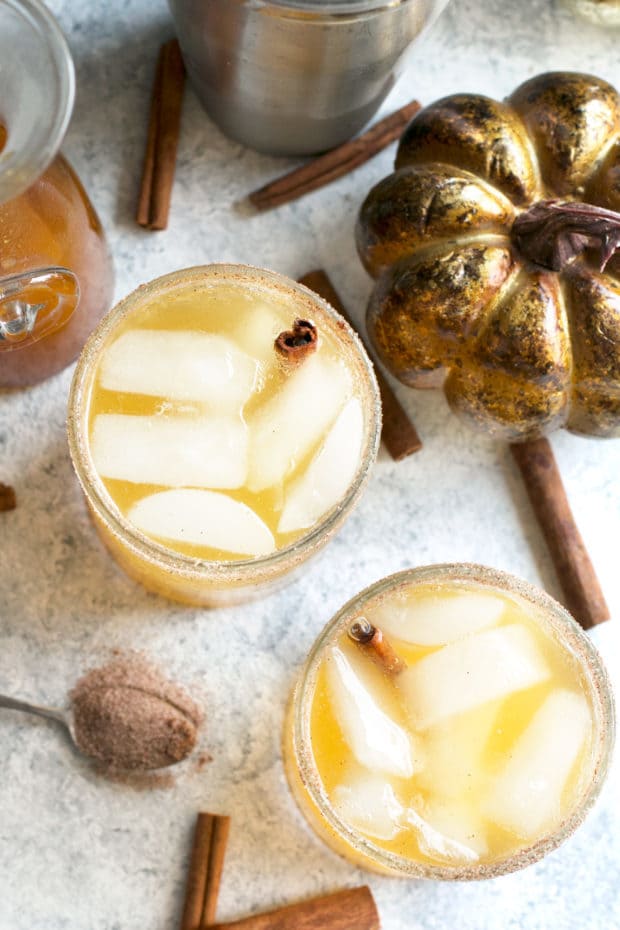 Cheers to fall with all things bourbon pumpkin!
If you want some more fall inspiration, check out this RIDICULOUS Caramel Apple Molten Cakes recipe…
This Recipe's Must Haves
A Boston shaker is a great standard shaker to have on hand, especially if you don't have one yet. And if you don't, you really need to just get this now to make your life easier. Just sayin.
Cocktail spoons so you can always have a spoon to stir any cocktail!
You need to have your saucepan handy – this one especially because I LOVE the copper…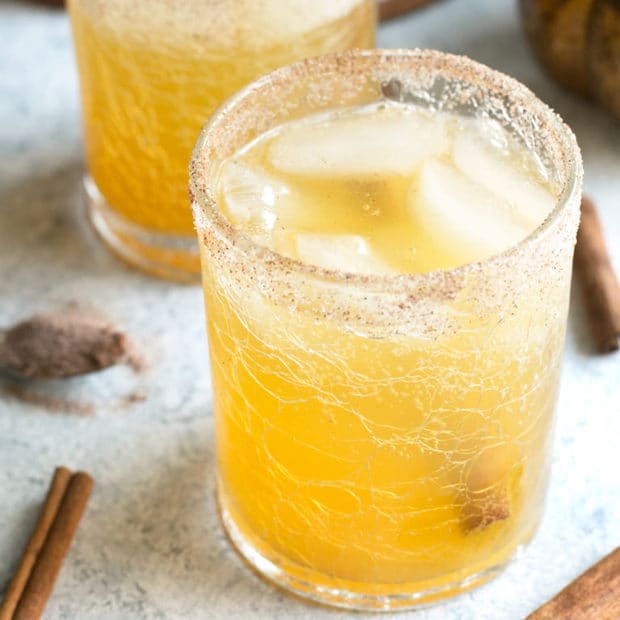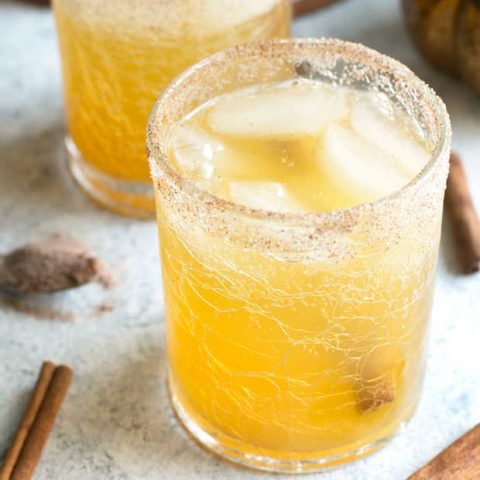 Bourbon Pumpkin Smash
Yield:
Makes 1 cocktail + extra simple syrup!
When you combine pumpkin spice simple syrup, bourbon and a splash of lemon juice, you have a pumpkin cocktail that makes any fall gathering truly memorable!
Ingredients
Cocktail
1 oz pumpkin spice syrup
2 oz bourbon
1/4 oz lemon juice
4 oz soda water
Lemon wedges
Pumpkin Spice Simple Syrup
8 oz pumpkin puree
1 cup water, more as needed
1 cup granulated sugar
1/2 tsp pumpkin pie spice
Cinnamon Rimming Sugar
1/2 Tbsp ground cinnamon
1/2 Tbsp ground ginger
Pinch of ground allspice
1/2 Tbsp brown sugar
Instructions
To make the simple syrup, add pumpkin puree, water, sugar and pumpkin pie spice to a small saucepan. Bring mixture to a boil over medium-high heat, stirring constantly. Once the syrup is boiling and smooth, remove from heat and cover. Let sit for 15 minutes.
Strain the pumpkin mixture into an airtight container. Let cool completely before making the cocktail. Syrup can be stored in the refrigerator for up to 1 week.
In a small bowl, stir together ingredients for the cinnamon rimming sugar.
Rub the edge of a rocks glass with a lemon wedge.
Pour the rimming sugar into a shallow dish. Rim the rocks glass with sugar. Set aside.
Fill a cocktail shaker with ice. Add pumpkin spice syrup, bourbon and lemon juice for the cocktail. Shake well.
Fill rimmed rocks glass with ice. Strain the cocktail into the glass.
Top with soda water. Give the cocktail one final stir and serve.