Please note this post contains affiliate links.
A Tequila Sage Smash Cocktail is my twist on a classic smash cocktail, using tequila and savory sage. The sage and lime in this drink bring out the bold flavors of the tequila, making it one of my favorite strong winter cocktails.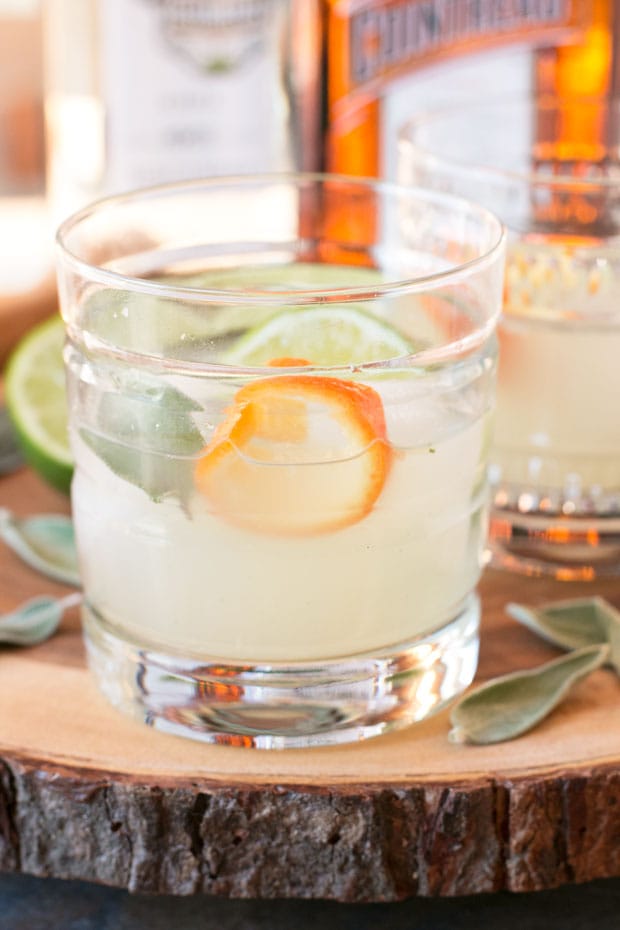 Smash cocktails are so stinking simple to make and yet they hold such complex flavors in them. You smash some ingredients together, top it with booze and give it a shake. Strain and garnish.
That's literally it.
The best part of a smash cocktail is the whole smash part.
You get to get out all that aggression that's been building up in you with a little physical activity (nothing taxing or anything, because let's face it, no one needs a workout the moment they walk through the door).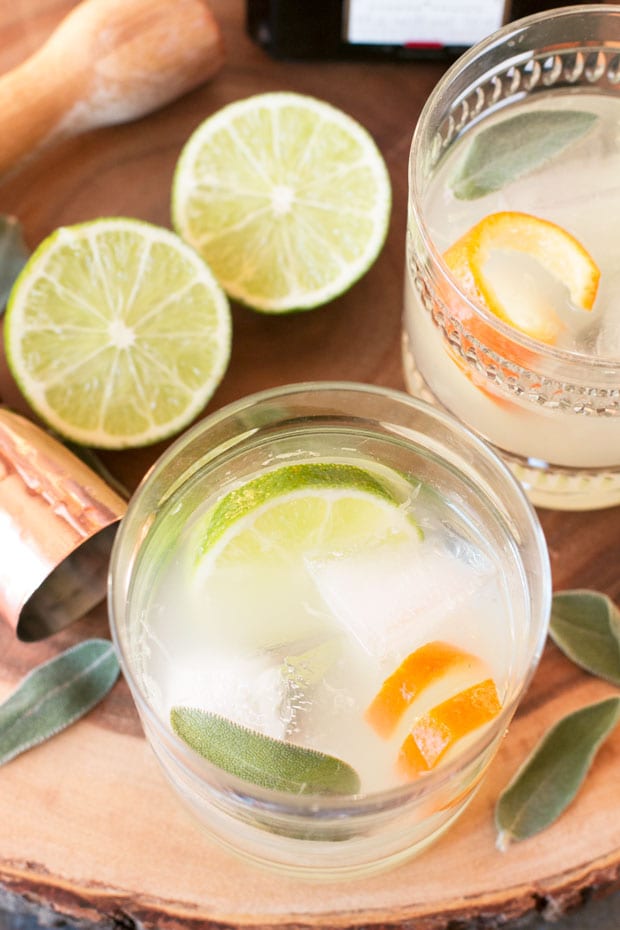 Smash, smash, smash, SMASH those lime wheels and sage.
After a few turns of the muddler in your hand, you'll feel that sweet stress release.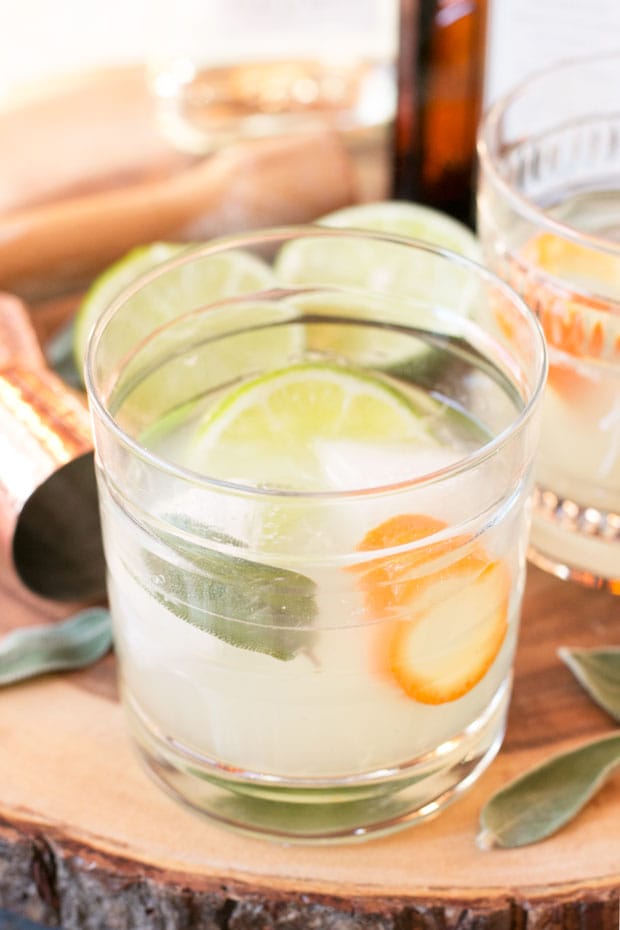 It is a fact that if you are more rested and relaxed, you will enjoy your cocktail more at happy hour.
Ok, this might not be a real fact (queue the "alternative facts" jokes) but for me it sure as hell feels like a real thing.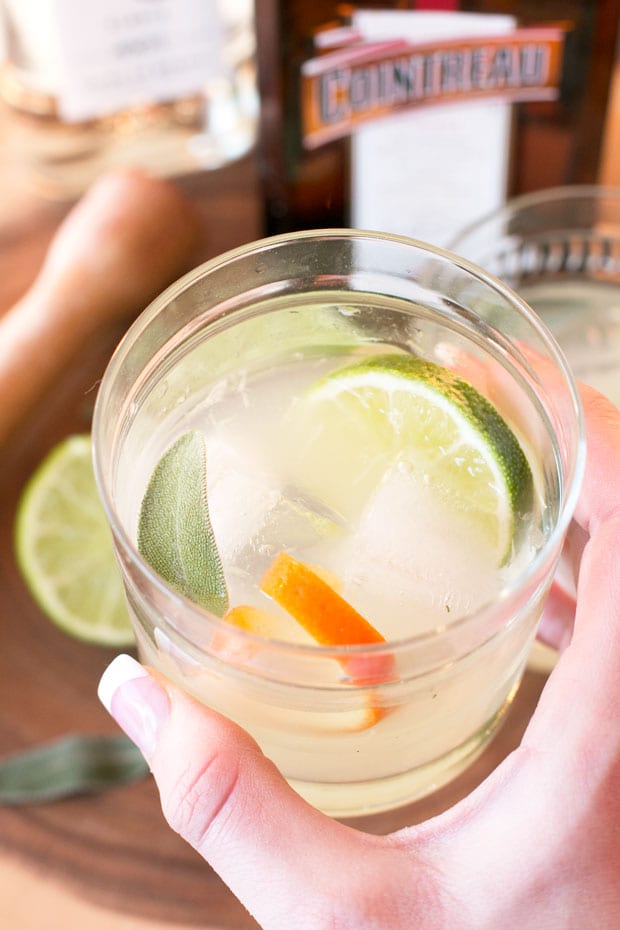 The bold sage flavor in this cocktail is what wins me over every time.
You can smell the sage as you lift the glass to your mouth, but the flavor is much more subtle than you would think. It's just the slightest kiss of sage with a touch of lime juice and orange that brings whatever tequila you use to life. It's like a jolt of savory flavor that really makes this drink one to enjoy throughout the year.
You can use silver tequila all the way to a rich añejo if you desire! That's the beauty of this cocktail. It can be molded to exactly what you want out of it.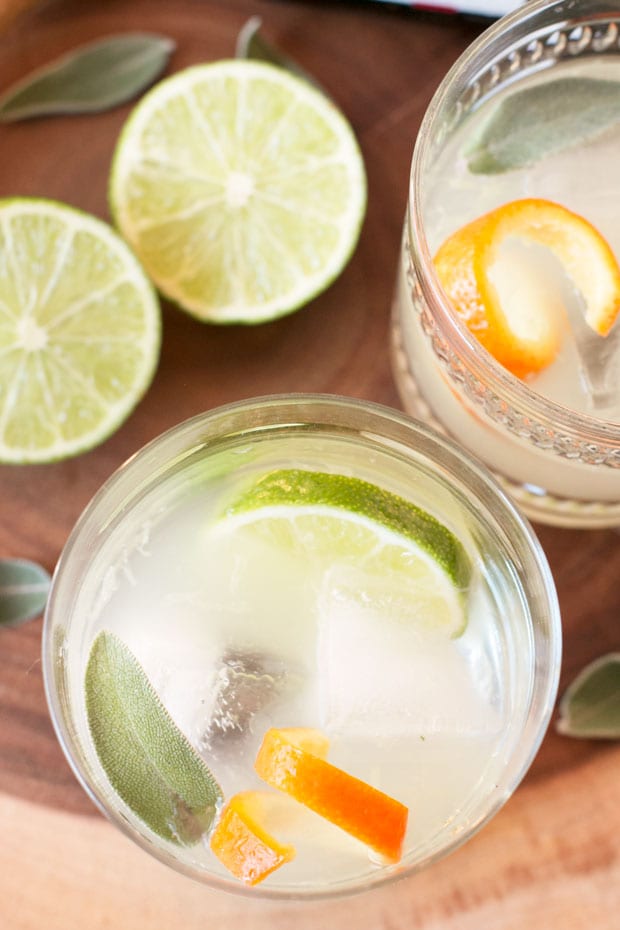 Just make sure it's a good tequila and not a lower-end one. I recommend this for all drinks, obviously. Of course, I urge it even more when the drink in question really focuses on the flavor of the booze.
This drink is very spirit-forward so you want a tequila that you can really enjoy the flavor of!
This Recipe's Must-Haves
First you will need a muddler to use in your cocktail shaker (like this Boston cocktail shaker) to get the flavor out of the sage leaves. Don't muddle those leaves TOO much, or else they will turn bitter in the drink and make it less than enjoyable.
You will also need a cocktail strainer to strain the cocktail into your favorite double old fashioned glass.
I also like to use these sphere ice molds to get a large ice sphere for my cocktails. They melt so much slower so the cocktail stays fresh and doesn't get watered down!
What kind of tequila should I use?
I personally like to use silver tequila but that's a personal preference. You can also use a reposado or anejo tequila to pair with the beautiful sage flavor.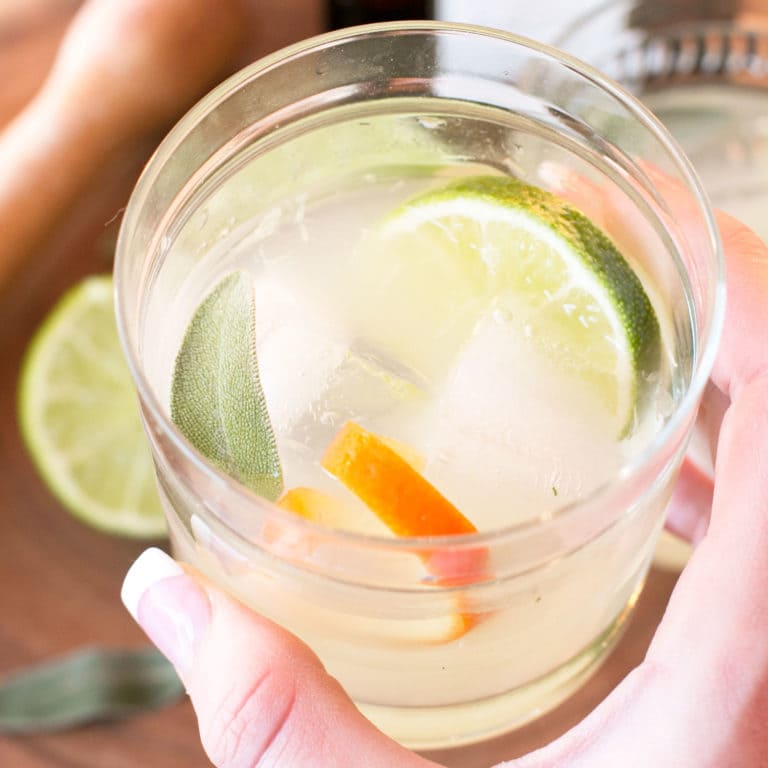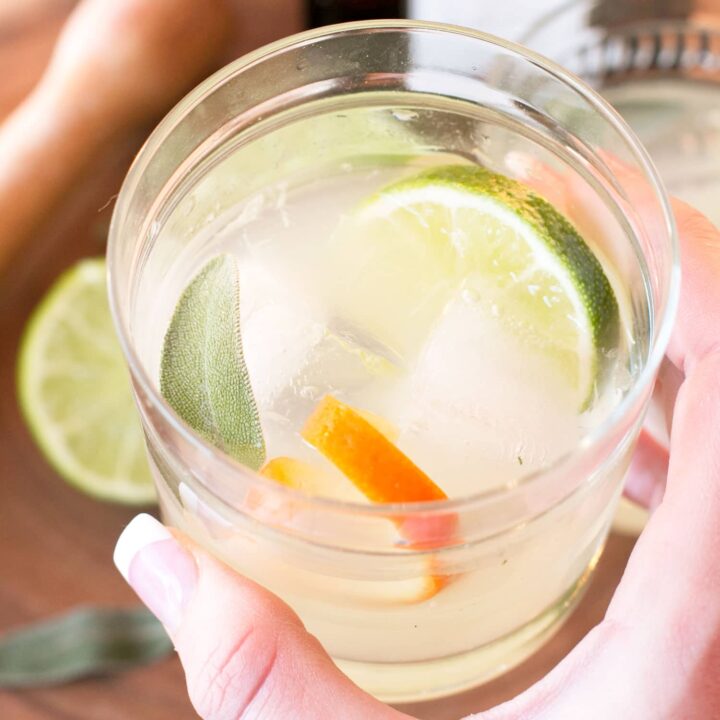 Tequila Sage Smash
Sage and lime bring out the best in the tequila in this easy cocktail!
Ingredients
3 sage leaves
2 lime wheels
2 oz tequila
1/2 oz Cointreau
1/4 oz agave
Garnish: sage leaves, orange curl
Instructions
In a shaker, muddle lime with sage leaves.
Add ice, tequila, cointreau and agave.
Shake well.
Strain into a rocks glass filled with ice.
Garnish with sage and an orange curl.
Recommended Products
As an Amazon Associate and member of other affiliate programs, I earn from qualifying purchases.