Please note this post contains affiliate links.
The Bourbon Mule, also known as the Kentucky Mule, is a variation on the Moscow mule that uses bourbon instead of vodka. The bubbly, bright cocktail has a zing of ginger beer and a tang of lime to pair with the whiskey. With just 3 ingredients, it's ideal for any occasion!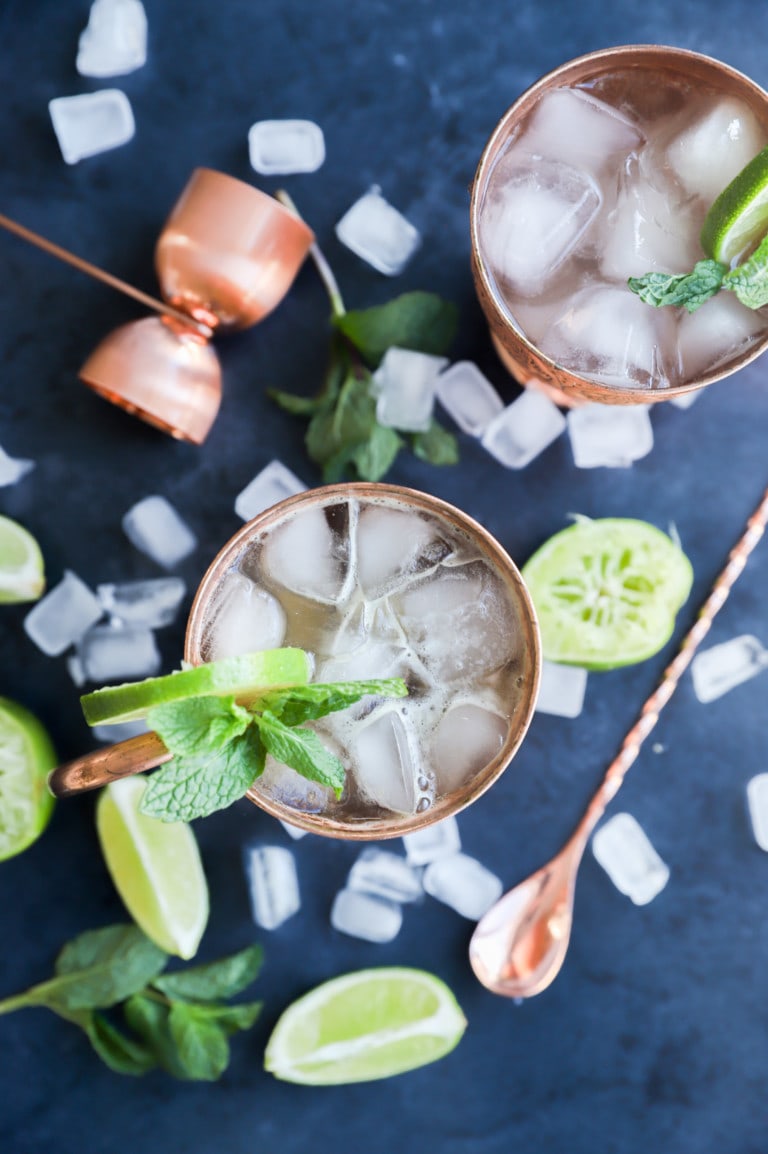 about this bourbon mule
Since I am a bourbon girl, you know that I of course love a bourbon mule. I'll drink any cocktail with bourbon and this is the simplest out there with just three ingredients!
The flavor of bourbon is a natural pairing for the ingredients you typically find in a Moscow mule. The bubbly ginger beer and zesty freshly squeezed lime juice compliment the sweet and spicy finish of the whiskey, make this an easy sipper to whip up any night of the week.
It's ideal to make for yourself for cocktail hour, but it also happens to be incredibly easy to make in a big batch for your get-togethers of any size (I've listed measurements for a big batch in the post below and in the recipe card!).
so is it bourbon mule or kentucky mule…?
Some people call it a bourbon mule (that's how I was originally taught this drink when I ordered at a bar up in the mountains), but most people call it a Kentucky mule. It's a classic spin on the Moscow Mule (also known as the American Mule – see below for all the variations if you're interested) which uses vodka.
The only change to turn a Moscow Mule into a Kentucky mule is to swap out vodka in favor of bourbon. It's a tasty simple swap!
Note: This is an updated version of the original post published on November 7, 2014. This post now contains more information, FAQs, and an updated recipe.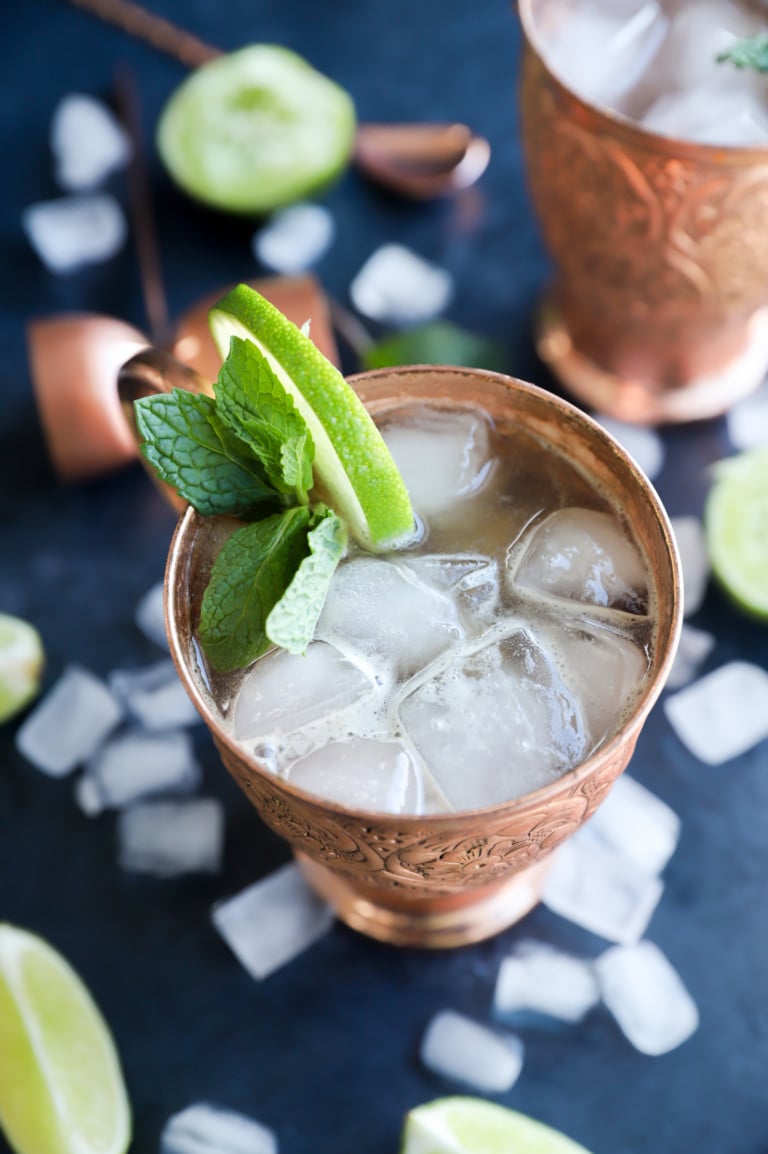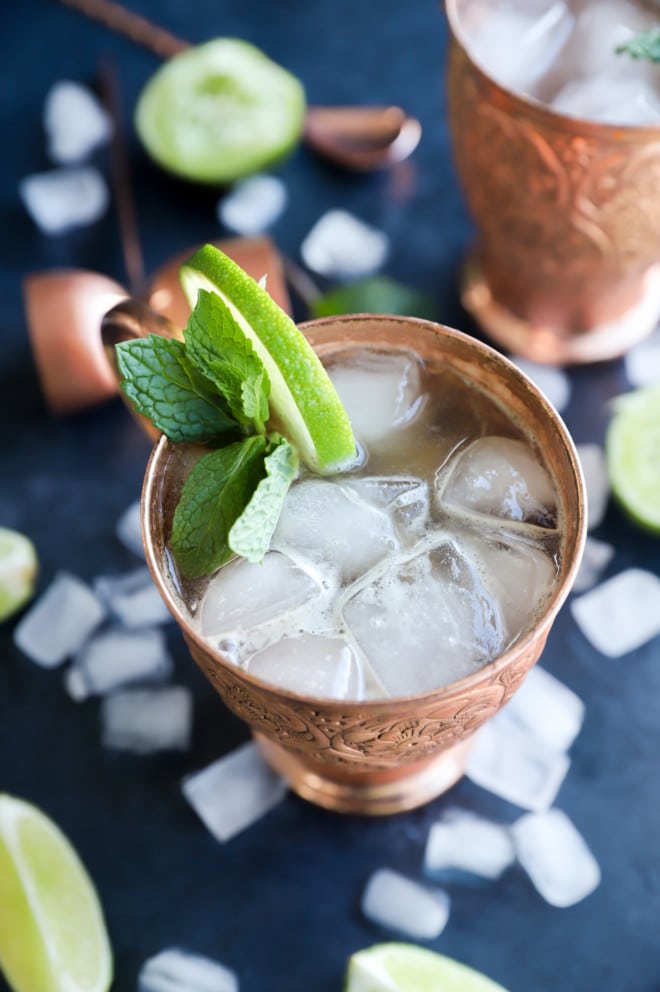 ingredients
bourbon. I recommend using a nice mid-price range option like Bulleit or Woodford Reserve. Be sure to use one that you would enjoy sipping on its own, because the flavor will be very present in this bourbon cocktail. There aren't many ingredients in it!
lime juice. Use fresh lime juice! It tastes so much better than the bottled juice at the store.
ginger beer. ginger beer isn't actually beer. It's a non-alcoholic beverage that's bubbly and has a spicy kick of ginger. I prefer brands that are on the spicy side with a big kick of ginger like fever-tree ginger beer. However, if you prefer less of that spicy kick, there are other brands out there that you can defer to like bundaberg ginger beer. Do not use ginger ale in this cocktail.
this recipe's must haves
You will need basic bar tools to bring this cocktail together including a jigger and a bar spoon.
Don't forget the copper mugs! To get the look you see here, you can opt for these floral copper mugs. They are so unique and everyone always compliments them when I bring them out!
If you don't have copper mugs, you can easily serve this cocktail in your favorite cocktail glass. Don't let not having a copper mug stop you from enjoying this drink!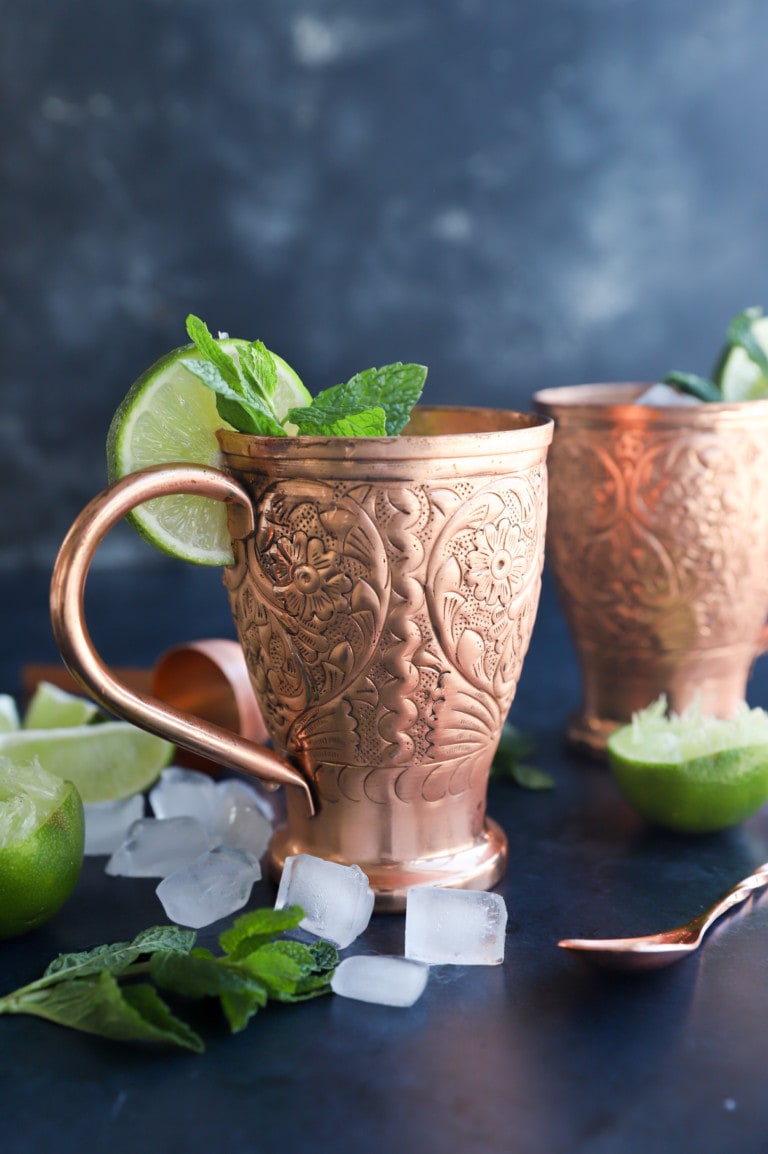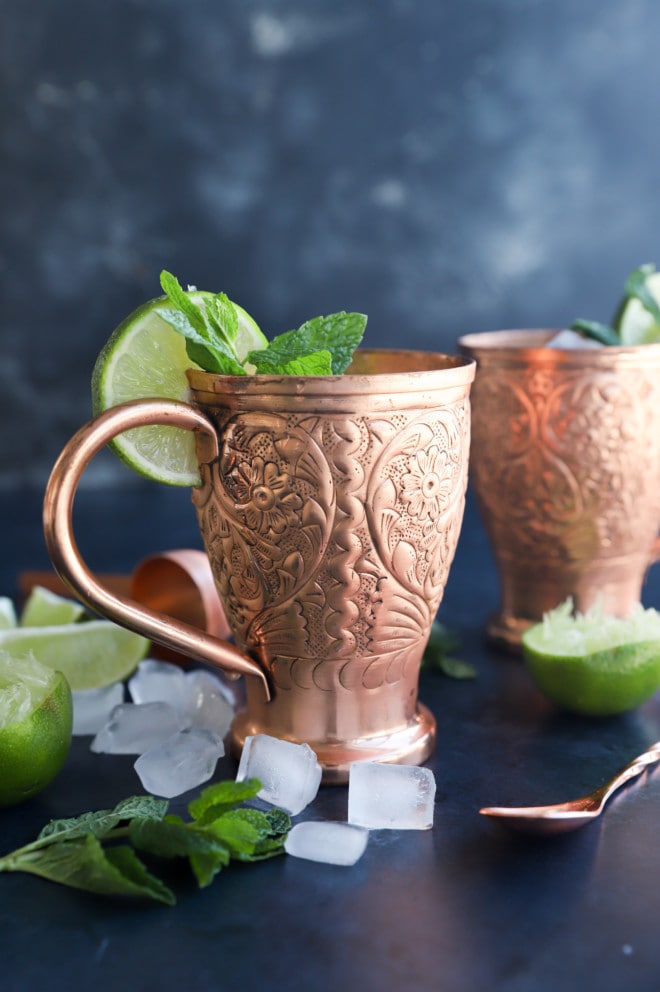 here's how to make a kentucky mule
stir
Add bourbon, lime juice, and ginger beer to a copper mug. Stir together briefly to combine.
ice
Top with ice and garnish. I like to garnish with a sprig of fresh mint and a lime wheel or a lime wheel for a pop of color.
tips for success
use copper mugs. Copper mugs are ideal for serving any kind of Moscow mule because it keeps the drink really cold. This gives you an even richer experience as you drink your cocktail because it won't water down!
use a good quality bourbon. Using a nice bourbon is highly recommended since this drink has only three ingredients. That means each ingredient is in the spotlight and a nice bourbon will elevate the overall flavor!
More tasty and unique moscow mule cocktails to sip on: Spiced Apple Cider Moscow Mule | Margarita Mexican Mule | Old Fashioned Moscow Mule | Irish Mule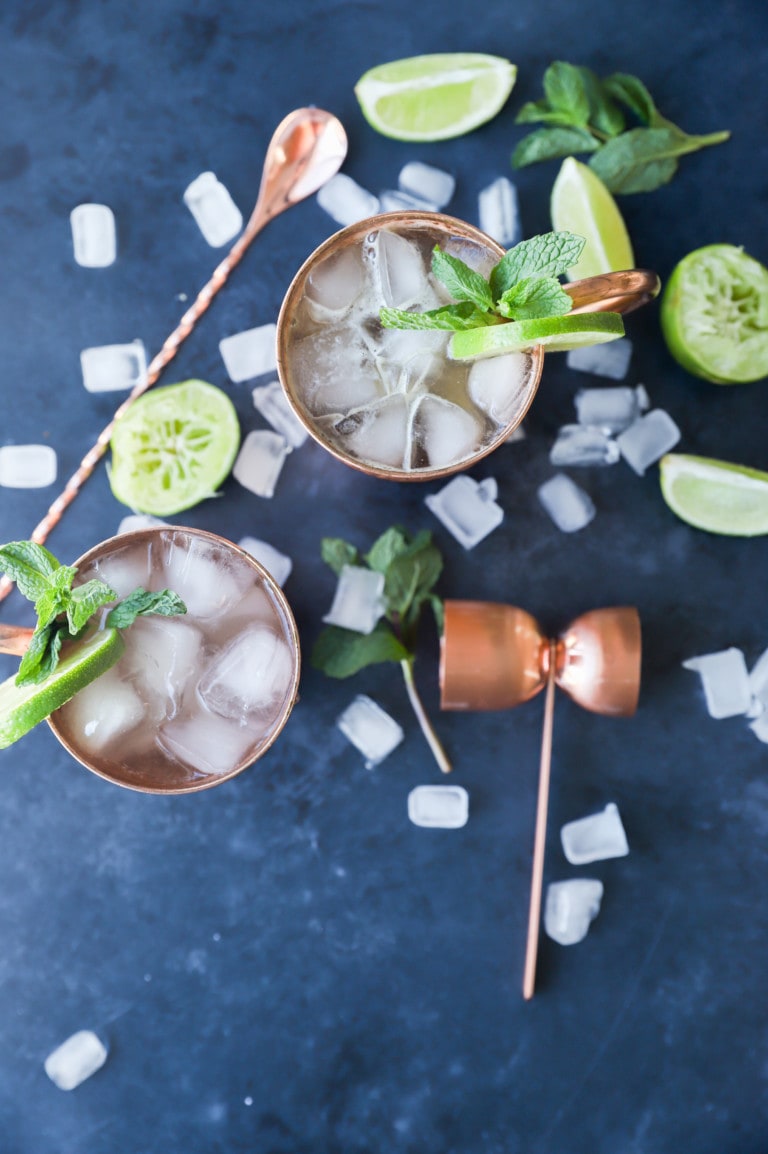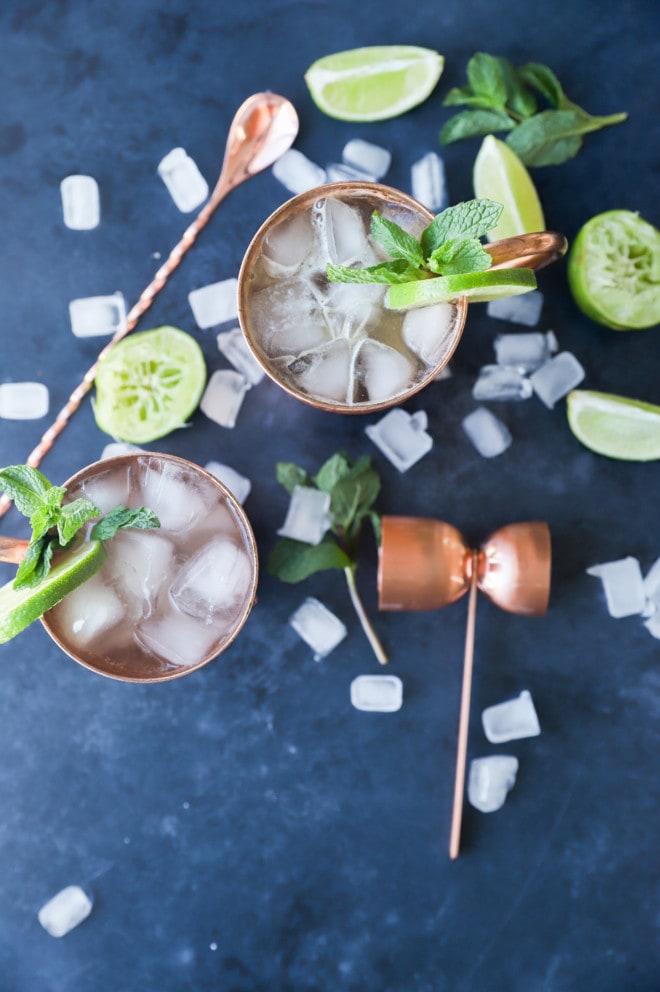 what are the three types of mules?
There are three types of mules to know and they are all different because of the type of liquor used in them. The three main types are the American Mule (made with vodka), Mexican Mule (made with tequila), and the Kentucky Mule (made with bourbon). Of course there are even MORE variation on mules to choose from. A Dark 'n Stormy is a Moscow mule made with dark rum. An Irish Mule is made with Irish whiskey (like Jameson).
what is a kentucky mule made of?
The three main ingredients as I mentioned above are bourbon whiskey, fresh squeezed lime juice, and ginger beer. The only change from the classic moscow mule recipe is the liquor used!
can I make this in a big batch for a party?
I love making mule cocktail recipes for parties! It's the easiest drink to make in a large amount since you just add everything to a pitcher with ice.
To serve 8 people, you will need 2 cups bourbon, 1/2 cup lime juice, and 4 cups ginger beer. Combine ingredients together in a large pitcher filled with ice.
can I make this kentucky mule ahead of time?
I do not recommend making any kind of Moscow mule cocktail ahead of time because you lose the carbonation! Since this cocktail comes together in just a couple of minutes, you can make it right before your guests show up if you are serving it for a party. Just have everything ready to go, combine, add ice, and serve.
Need more inspiration for cocktail hour? Check out my cocktail recipe page!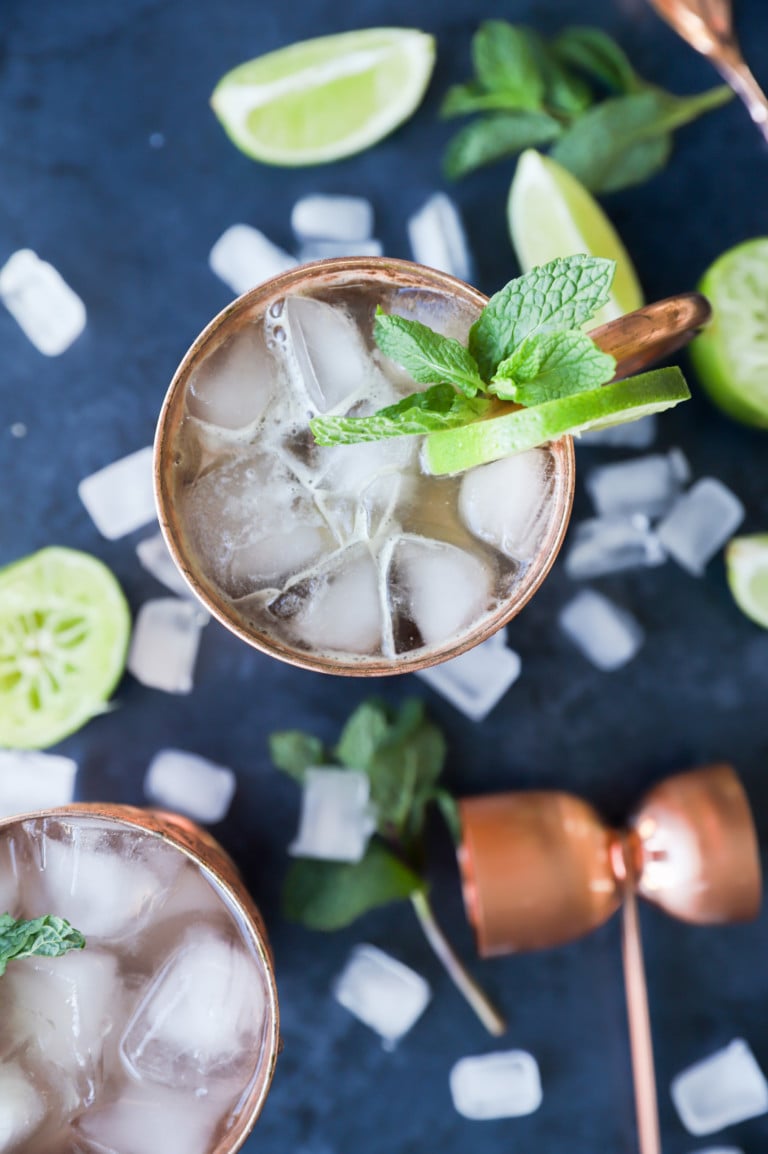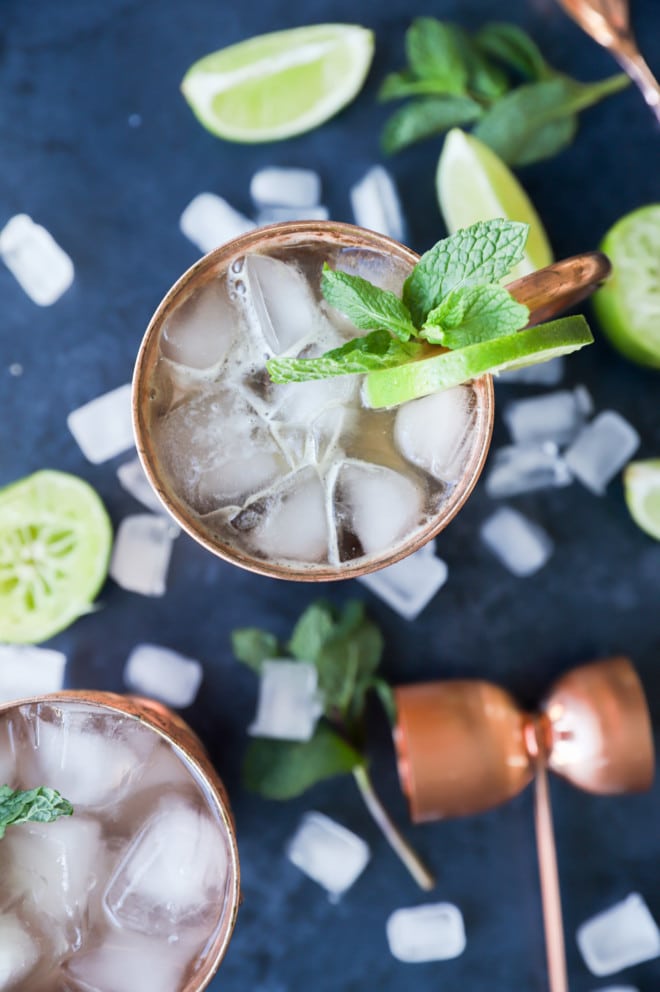 what to serve with a bourbon mule
When it comes to a bourbon mule (or Kentucky mule, whatever you prefer to call it!), I am all about something hot off the grill. Something about pairing bourbon with anything that's touched the flames of a grill makes my heart race with excitement! Here's some of our favorite recipes to serve up alongside this mule recipe:
Finally, if you make this bourbon mule recipe, please be sure to give this recipe a rating or leave a comment telling me what you call it – Kentucky mule or bourbon mule?! I love to hear when you all make recipes, and I do take the time to respond to every single comment. Feel free to drop questions below too, if you have them!
Oh and be sure to tag me on Instagram if you make the recipe! I love being able to see these recipes come to life in your homes – it's my favorite thing to look through those photos. It really means the world to me!
watch the full recipe video below!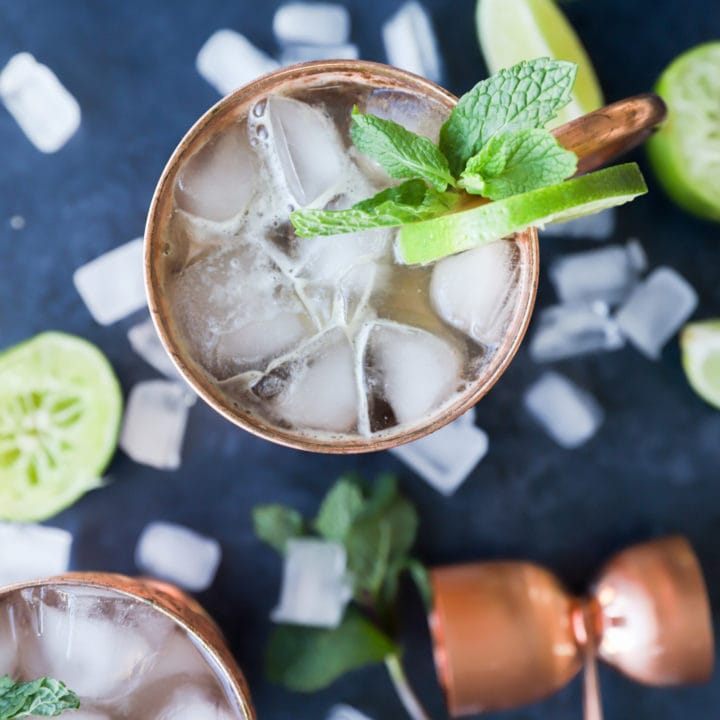 Kentucky Mule
This classic moscow mule made with bourbon is the perfect oaky twist on one of my all time favorite cocktails.
Ingredients
2 oz good quality bourbon (I used Bulleit Bourbon)
1/2 oz lime juice
4 oz Ginger Beer (non-alcoholic)
Instructions
In a shaker filled with ice, add the bourbon and lime juice. Shake a few times and strain evenly into two copper mugs which have been filled halfway with ice. Top each with ginger beer. Serve immediately.