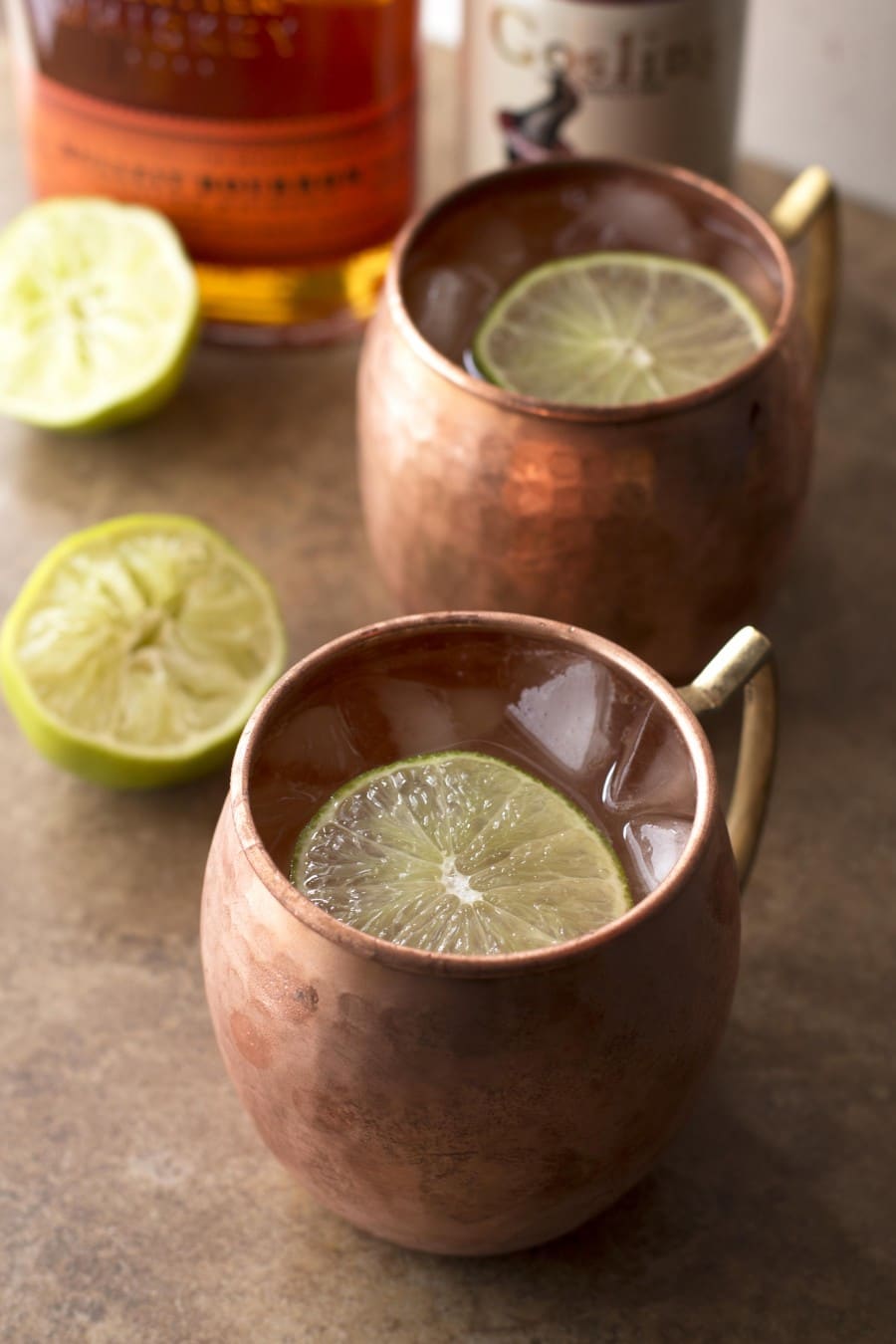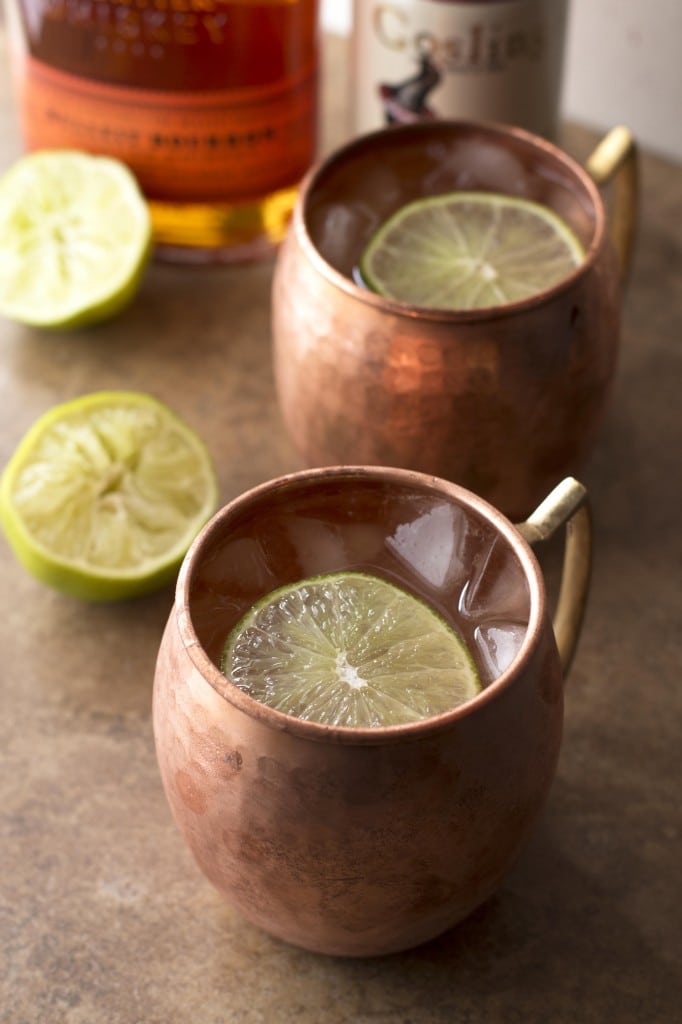 First, I just have to say TGIF!!! It's been a looooooooong week…
You know when you taste something so good, you absolutely have to run home and figure out how to make it yourself? That's exactly what happened to me last week when I was at an event at The Kitchen Next Door in Union Station. I tasted one of their keg cocktails and it was sensational!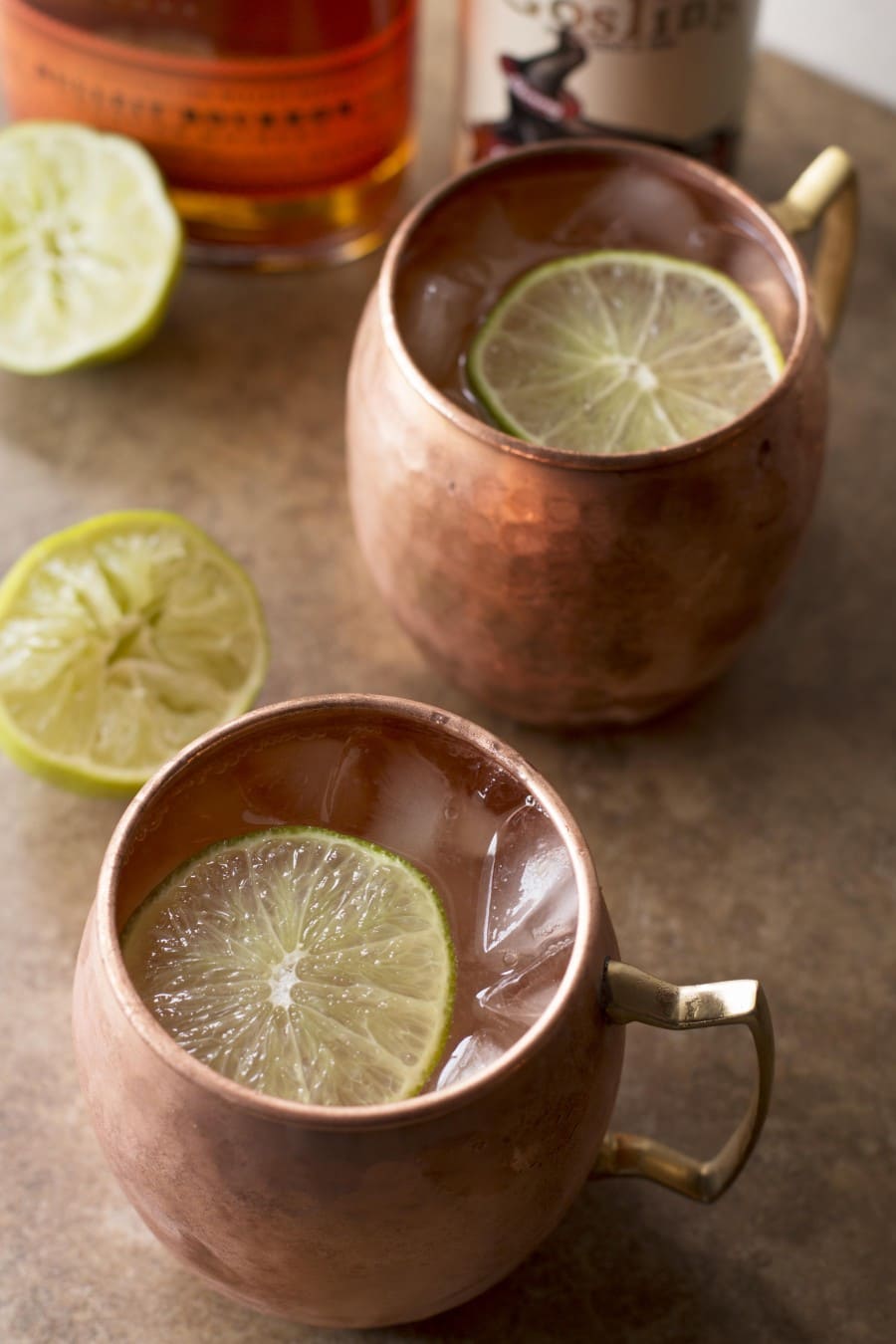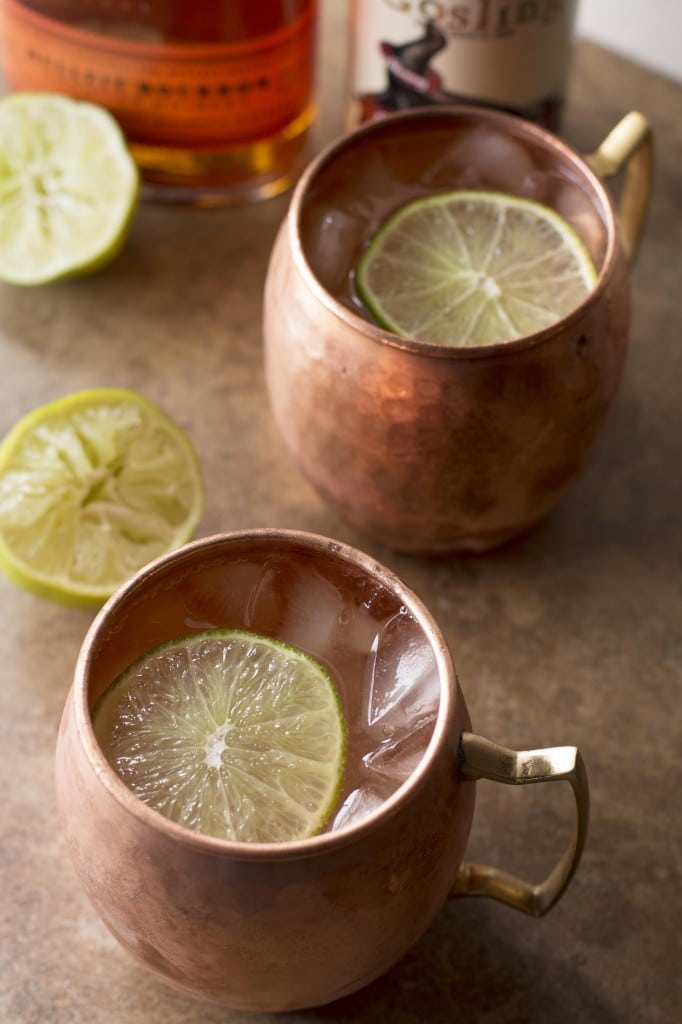 A moscow mule made with bourbon… GENIUS.
I remember the first time I had a moscow mule up in Copper Mountain here in Colorado. Moscow mules were everywhere, being served in those classic copper mugs, and after my first sip I was hooked. I never tasted ginger beer before that moment. The classic scent of ginger teased my nose as I reveled in the spicy, bubbly flavor. It's just so so good!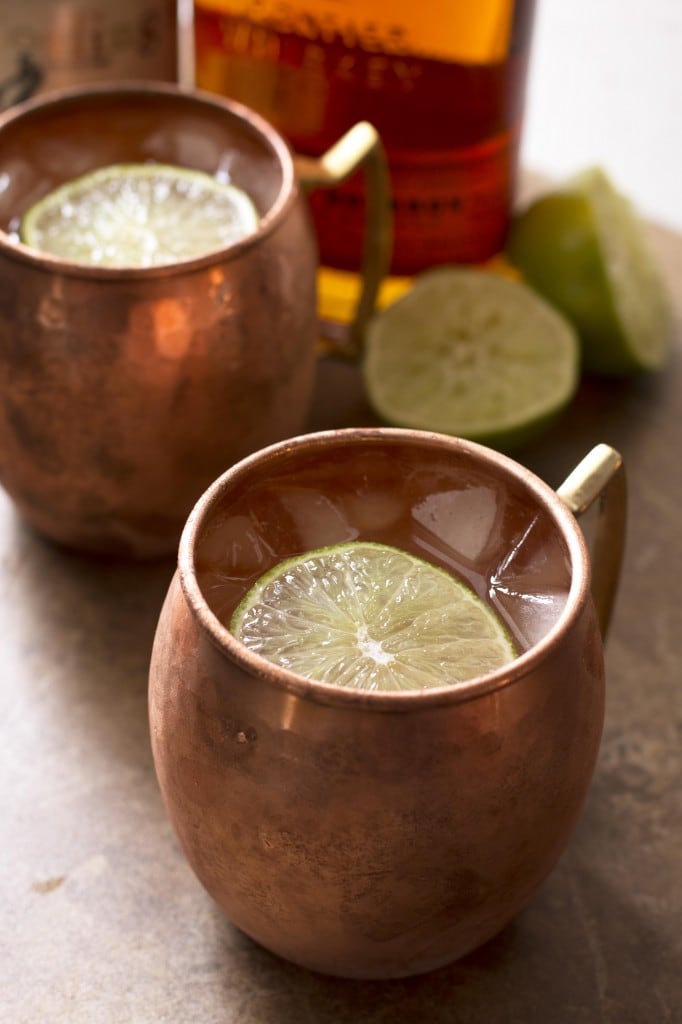 I love the oaky flavor bourbon brings to this moscow mule. It gives this drink just the right amount of extra flavor to get you downright addicted to it!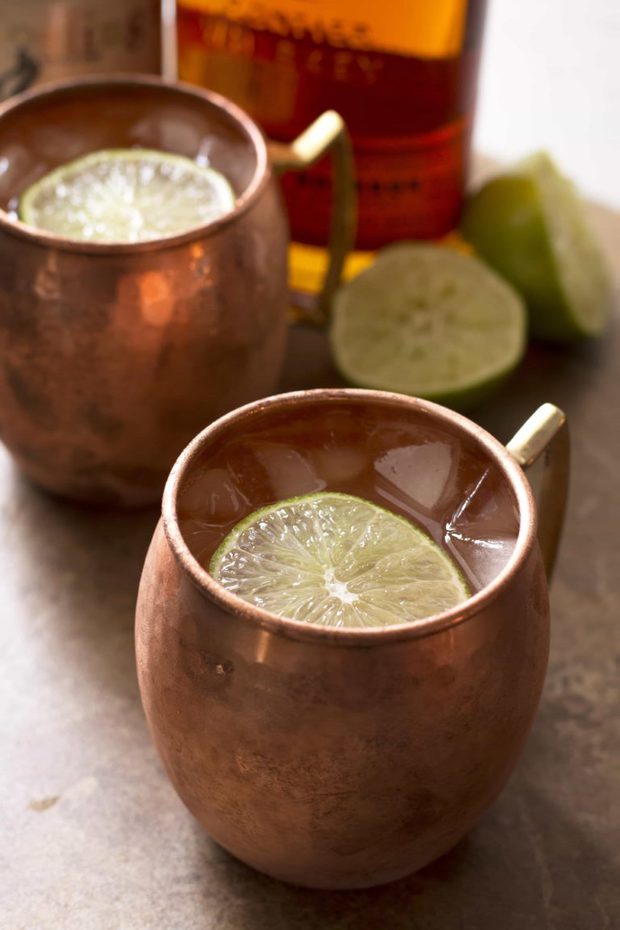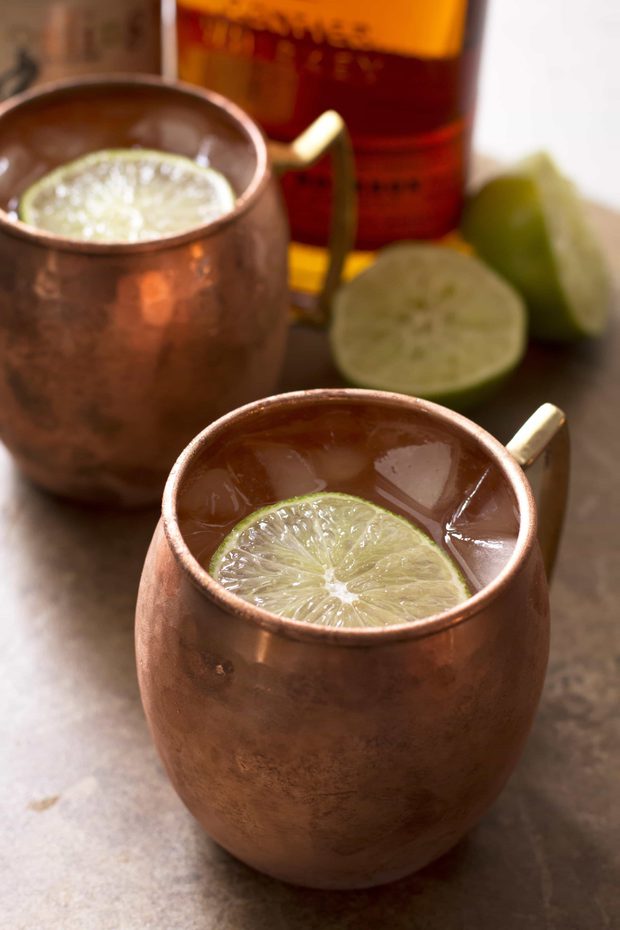 Bourbon Mule
This classic moscow mule made with bourbon is the perfect oaky twist on one of my all time favorite cocktails.
Ingredients
3 oz really nice bourbon (I used Bulleit Bourbon)
1 Tbsp lime juice
Ginger Beer (non-alcoholic)
Instructions
In a shaker filled with ice, add the bourbon and lime juice. Shake a few times and strain evenly into two copper mugs which have been filled halfway with ice. Top each with ginger beer. Serve immediately.