Today I am thrilled to welcome my food blogger BFF, Susannah from Feast + West, who will be sharing an INCREDIBLE recipe with you all. I know you are going to adore her as much as I do. I mean, who couldn't adore a Southern charmer who loves food, travel, and sparkly drinks?! With that, here's my girl!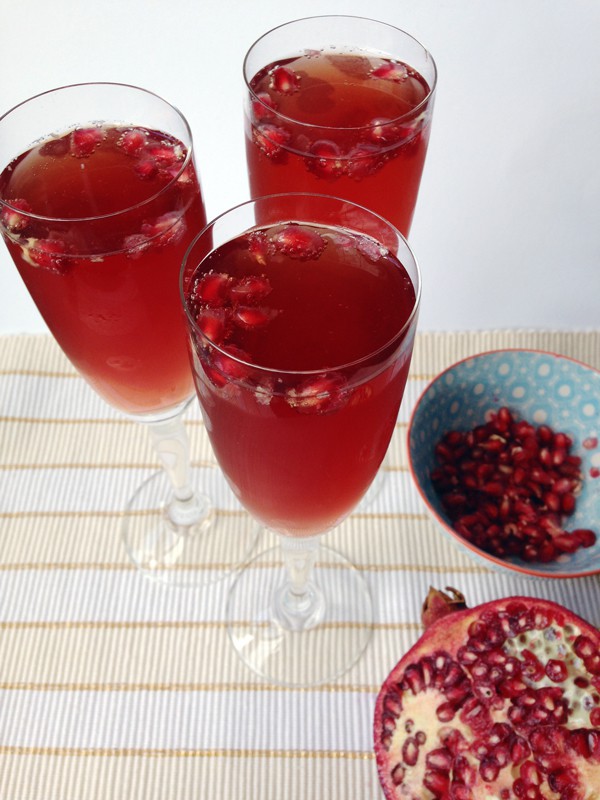 Hey friends! I'm Susannah from Feast + West. You might remember me from the amazing Blogsgiving Dinner that Meghan and I threw last month, and I am really excited she asked me to be here to share another festive holiday recipe with you.
I am a firm believer in sparkly drinks. Whether they're served alongside appetizers or dessert, bubbly champagne is always welcome at any celebration. The holidays are no exception. If there's ever a time to splurge on a fancy bottle, the holidays are it.
I'm the kind of person who likes to take things to the next level. Call me crazy, but I can't make plain chocolate chip cookies — I have this desire to dress them up with sea salt or cocoa nibs. Or both! This goes for cocktails too. I can never do just champagne. I'd much rather dress it up with quality mixers and fresh fruit to really dazzle my guests. (Fizzy prosecco and sparkling cider work too!)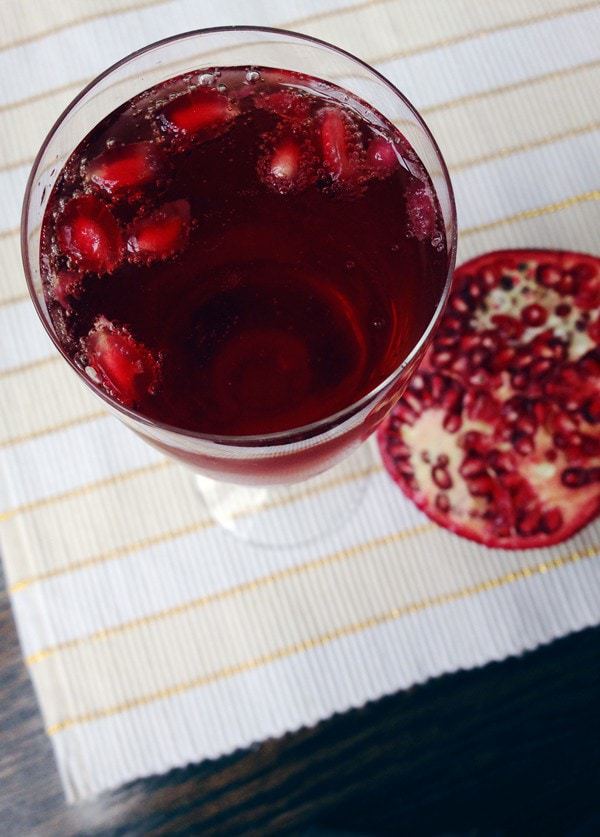 This Pomegranate Bellini is all of that and more. Traditional bellinis are made with peach nectar and champagne, but pomegranates are in season and these cocktails look gorgeous on a holiday table. They'd be perfect for a holiday party or even a winter brunch. New Year's Eve, even!
You'll start with your champagne flutes and fill them with a bit of pomegranate juice. (You can find it at most supermarkets these days.) Gingerly top with champagne, then drop in a spoonful of ruby-like pomegranate seeds. They'll float and dance with the bubbles, possibly in tune to whatever holiday music you've got playing. Your guests don't have to know how easy it is to make champagne look even snazzier, and I'll keep your secret.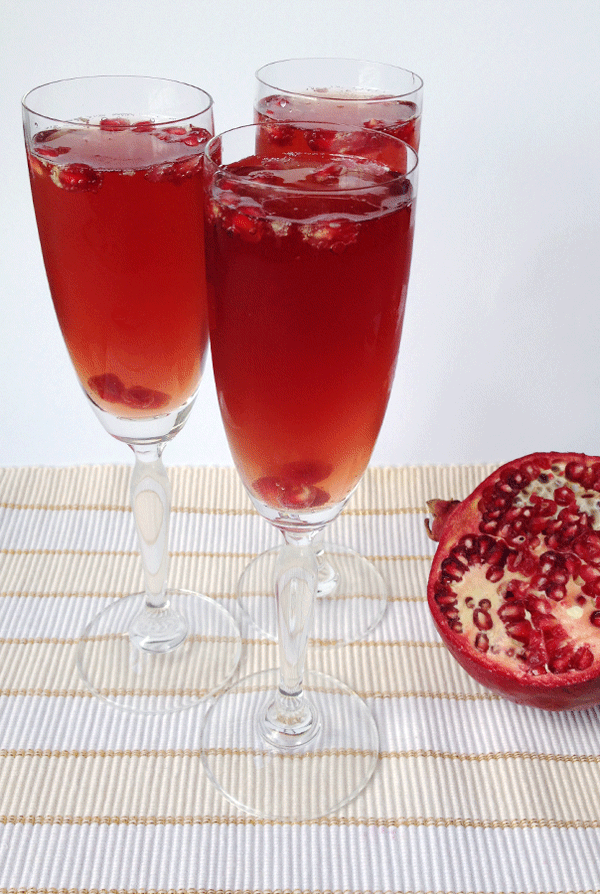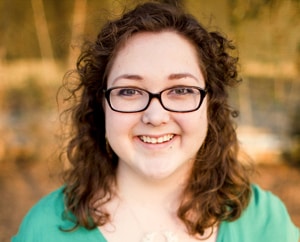 Susannah is a freelance graphic designer in Charlotte, N.C. and the editor of Feast + West, a blog about food, design and travel. Keep in touch on Facebook, Twitter, Instagram and Pinterest.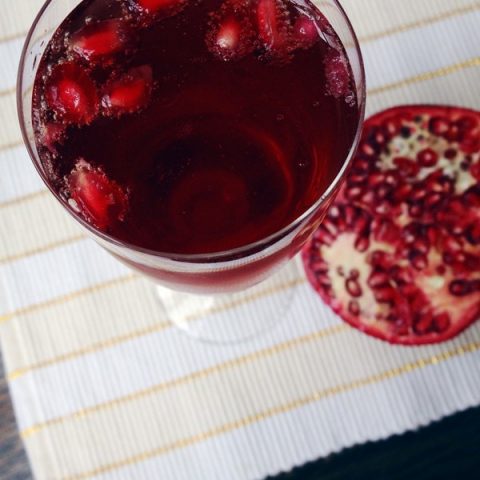 Pomegranate Bellini
A gorgeous, sparkling holiday cocktail.
Ingredients
1.5 ounces pomegranate juice
5 ounces champagne
12 to 15 pomegranate seeds
Instructions
Pour pomegranate juice in the bottom of a champagne flute. Fill glass with champagne, being careful not to overfill. Drop in pomegranate seeds. Serve immediately.