September's produce lineup is here with our handy guide! As summer winds down, a new array of ingredients takes center stage. Think crunchy apples, succulent pears, and the comforting flavor of butternut squash and Brussels sprouts. We've compiled a complete list of what's in season this September, along with practical recipes to spice up your kitchen.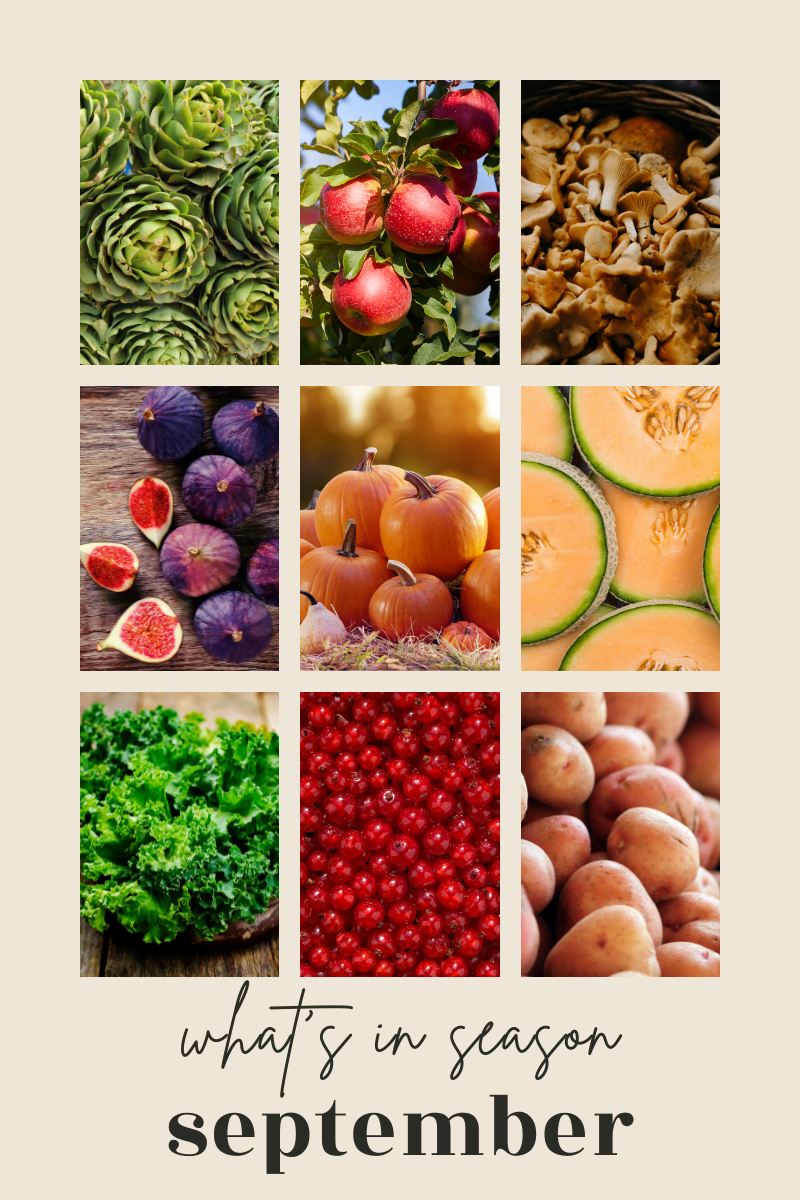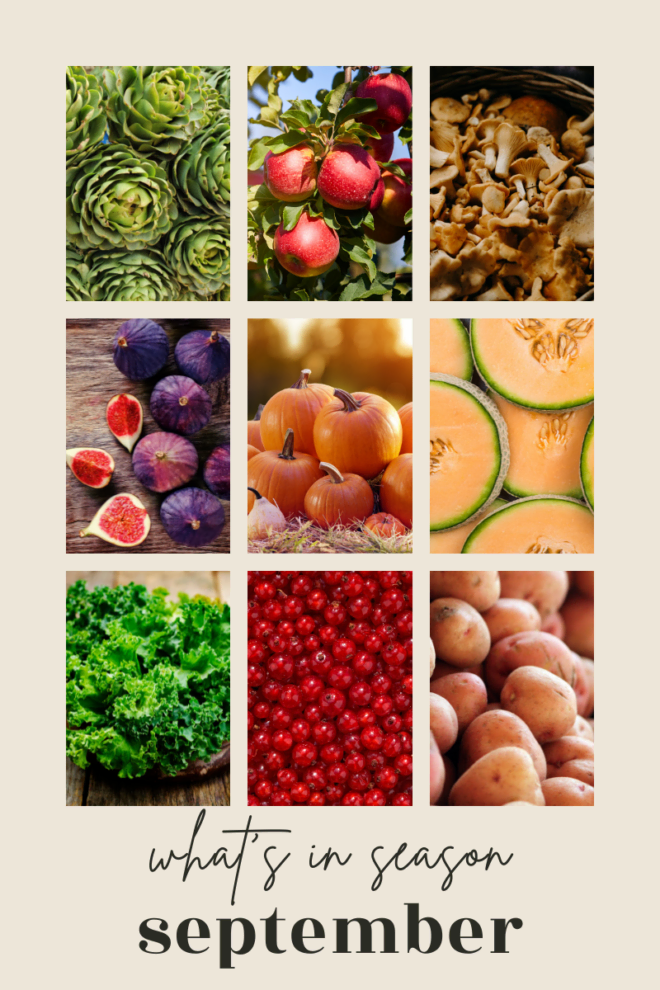 As September begins, we are officially in that transitional period between summer and fall! The weather is still warm, but we are just starting to see the presence of autumn. September marks a shift in seasons, and so a whole new variety of produce is coming into season.
You can be on the lookout for crisp apples, juicy pears, and hearty presence butternut squash and Brussels sprouts.
Whether you're simmering soups, baking pies, or simply savoring a crisp apple on a sunny afternoon, this September produce guide invites you to celebrate the rich variety of autumn seasonal produce.
vegetables in season in september
Below we are sharing a complete guide to every single vegetable in season in the month of September. Think of this as your go-to guide to shop the produce section of your local store!
Artichokes
Beetroot
Bok choy
Bell peppers
Broccoli
Butternut squash
Brussels sprouts
Cabbage
Carrots
Cauliflower
Celeriac
Celery
Chilies
Chicory
Chard
Collard greens
Corn
Cucumbers
Eggplant
Endive
Fennel
Garlic
Green beans
Horseradish
Kale
Leek
Lettuce
Mushrooms
Okra
Peas
Potatoes
Pumpkins
Radishes
Scallions
Spinach
Summer squash
Sweet potatoes
Tomatillos
Tomatoes
Turnips
Zucchini
fruits in season in september
This is the full list of all fruits that are in season in the month of September!
Apples
Blackberries
Cantaloupe
Cranberries
Figs
Grapes
Melons
Nectarines
Peaches
Pears
Plums
Raspberries
Red currants
september seasonal recipes
With such an array of fresh produce, it's easy to get excited about cooking, but where do you start?
Here are my top picks for September's seasonal recipes. These dishes are versatile and perfect for any occasion, whether you're hosting a early autumn bash or exploring new flavors for the upcoming season. To make it even simpler, check out the graphic at the bottom for an easy-to-save guide on what's in season!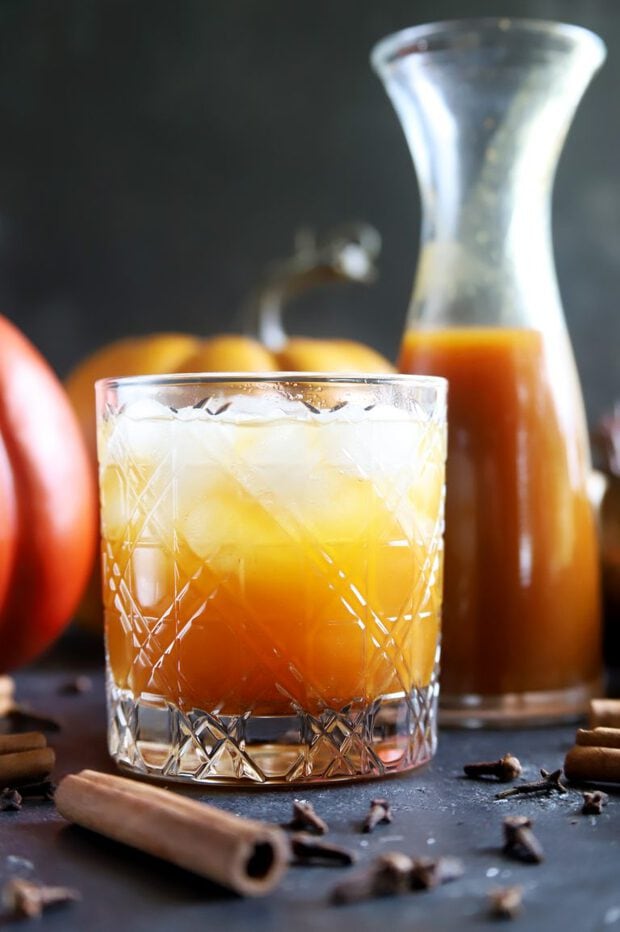 Pumpkin Spice Simple Syrup
Pumpkin Spice Simple Syrup is the versatile recipe that you'll want to use all fall long! You can use it to spice up cocktails, or simply as a sweetener for your morning coffee. Made with real pumpkin and warming spices, this recipe comes together in just 20 minutes and keeps for up to one week.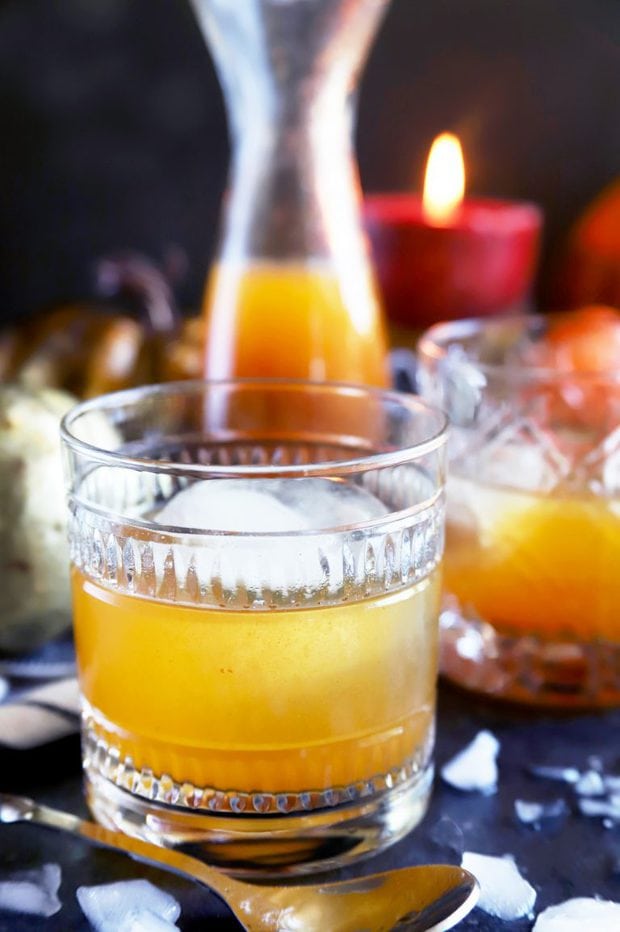 Pumpkin Spice Bourbon Old Fashioned
Kick off September with a Pumpkin Spice Bourbon Old Fashioned! Pumpkin spice simple syrup takes this classic bourbon old fashioned to a whole new level of fall flavor. It's pumpkin and spice and everything nice!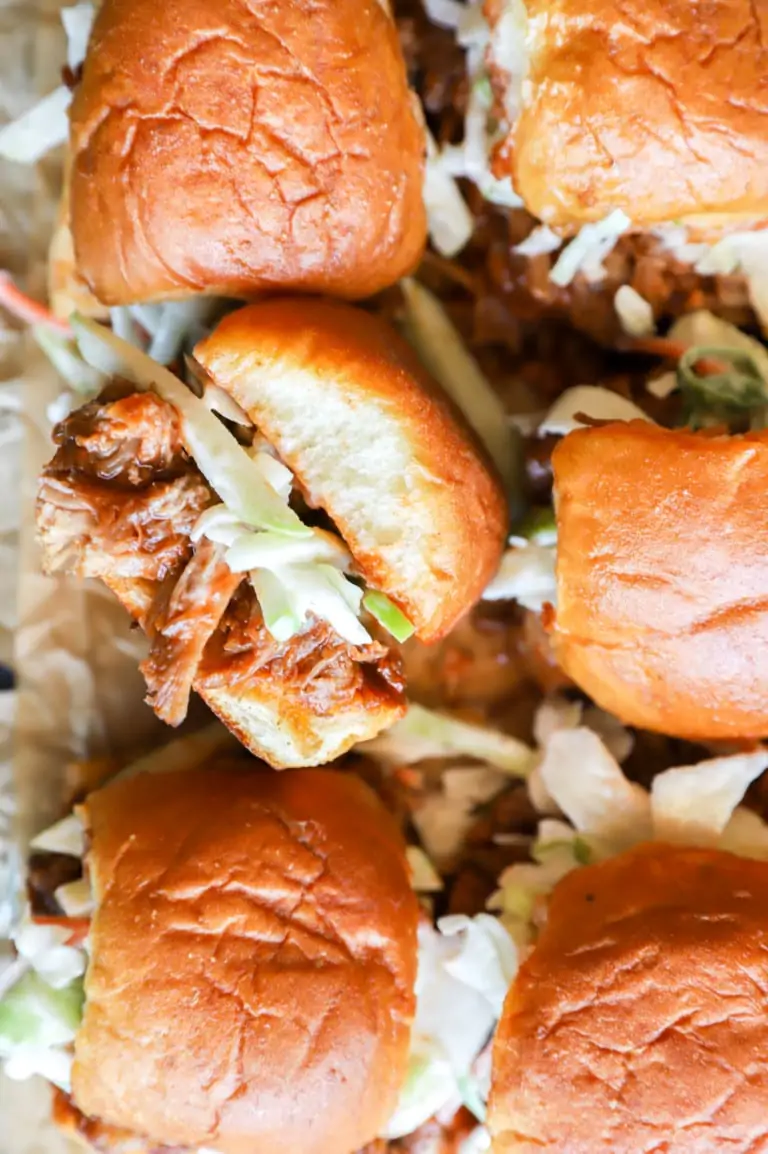 BBQ Pulled Pork Sliders with Apple Coleslaw
BBQ Pulled Pork Sliders with Apple Coleslaw are warm, hearty, and full of flavor! The buns are brushed with a flavorful savory butter and baked until golden. Topped with a crunchy, tart apple coleslaw, these sliders are super quick to make and are the perfect party snack!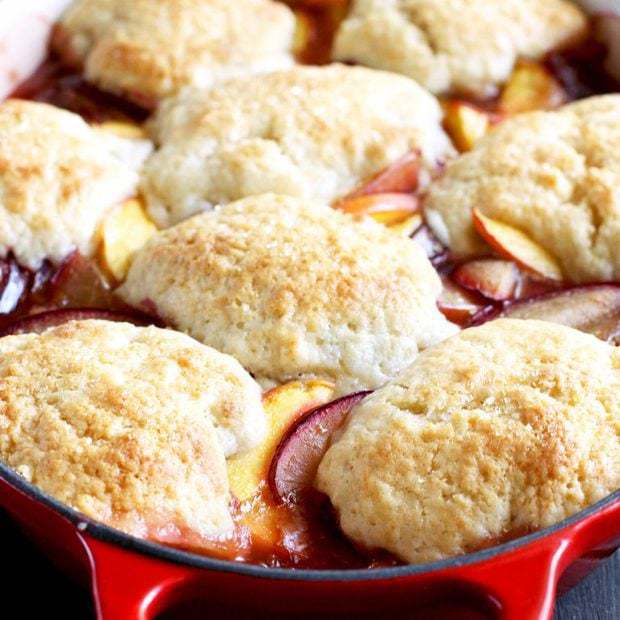 Peach Plum Cobbler
Peach Plum Cobbler is a divine combination of stone fruits in a simple, straightforward dessert. The fruit is combined with a rich white wine syrupy sauce and topped with made-from-scratch biscuits, making it the ideal transition recipe from summer to fall!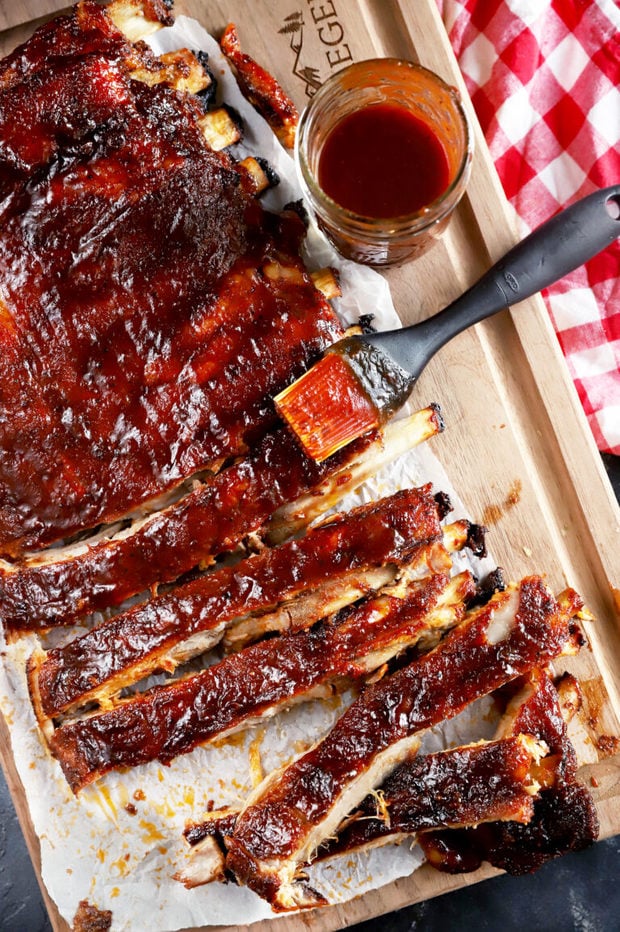 BBQ Apple Cider Ribs
BBQ Apple Cider Ribs are the ultimate juicy, meaty, and messy dinner. This classic recipe has a twist of apple cider, making them extra tender. And if you don't end up with a face full of sauce, you aren't doing your ribs right!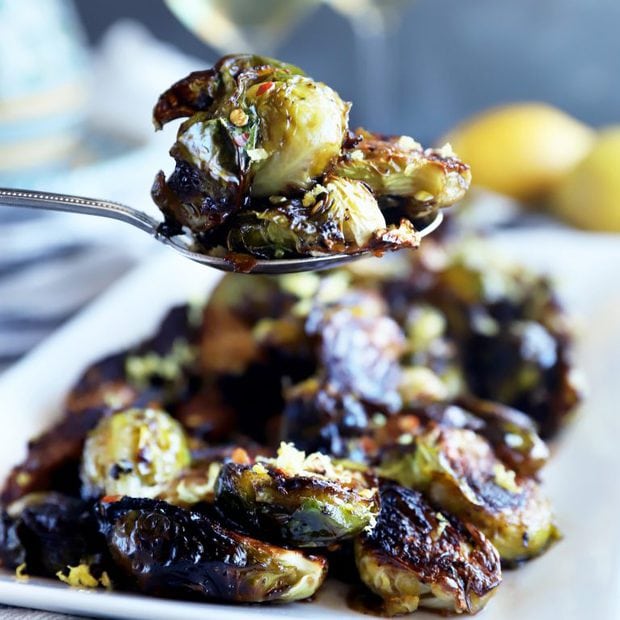 Crispy Brussels Sprouts with Balsamic and Lemon
Crispy Brussels Sprouts with Balsamic and Lemon make for a killer side dish that goes with practically everything. No more going out for this tangy, spicy dish anymore when you can make it at home in less than 30 minutes!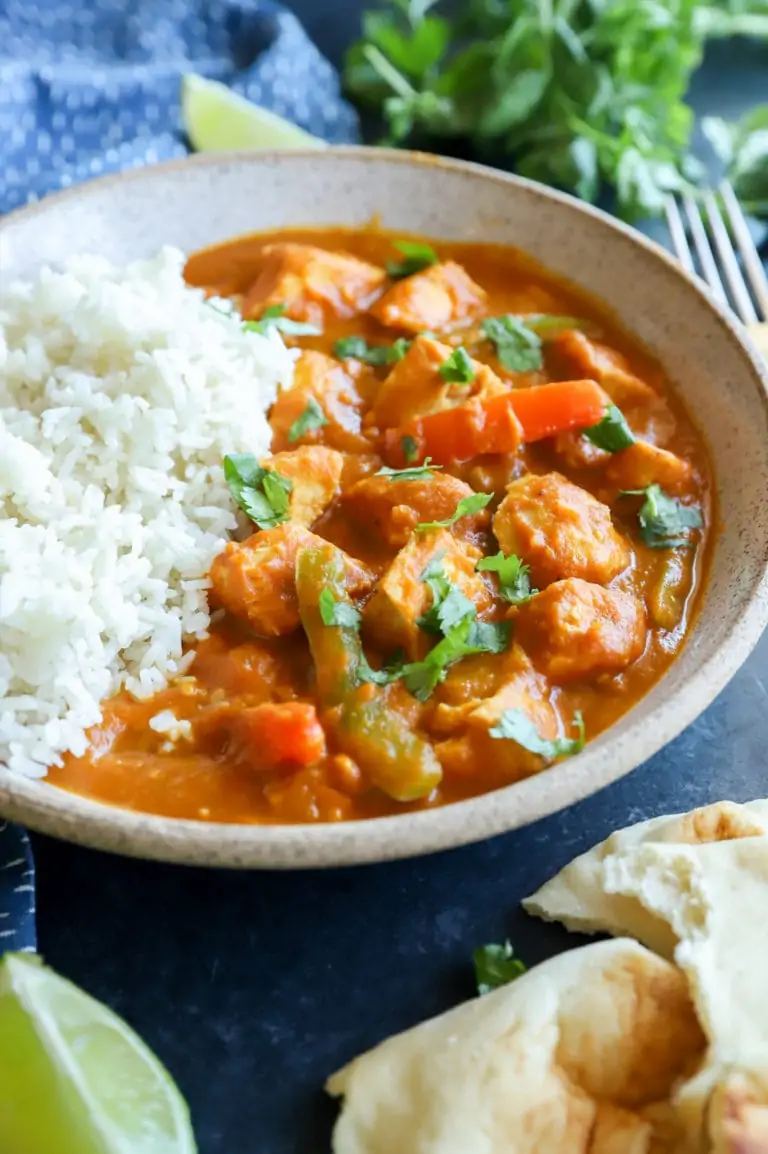 Instant Pot Pumpkin Chicken Curry
Instant Pot Pumpkin Chicken Curry is the ultimate fall comfort meal, made in one pot. With only 30 minutes of cooking time, this flavorful and rich meal is a must-make any night of the week. Served with naan over a bed of rice and topped with fresh herbs!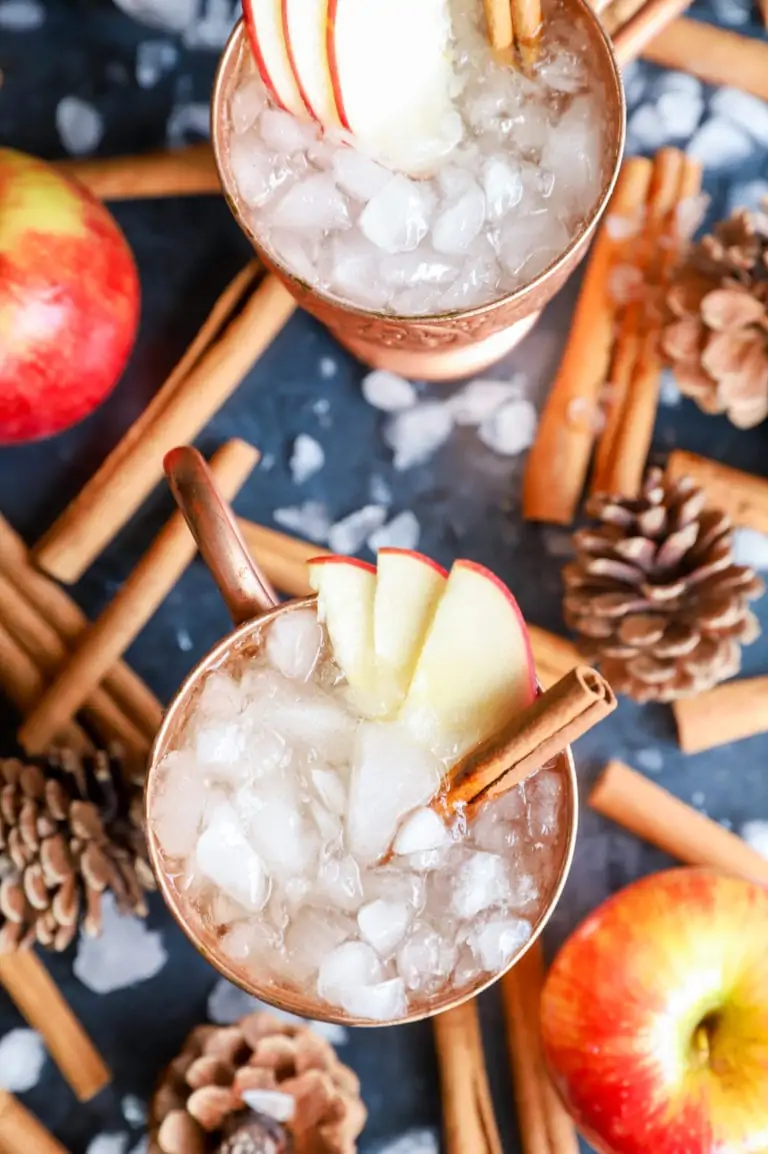 Spiced Apple Cider Moscow Mule
A Spiced Apple Cider Moscow Mule is an incredible fall cocktail! It has a spiced apple flavor from the cider and an easy cinnamon simple syrup. You'll love breaking out this festive cocktail all season long.
Bacon Butternut Squash Risotto
This Bacon Butternut Squash Risotto recipe is a comforting, cozy dish to highlight the best flavors of fall. The roasted squash with fresh sage and crispy bacon makes this a lovely side dish for any protein!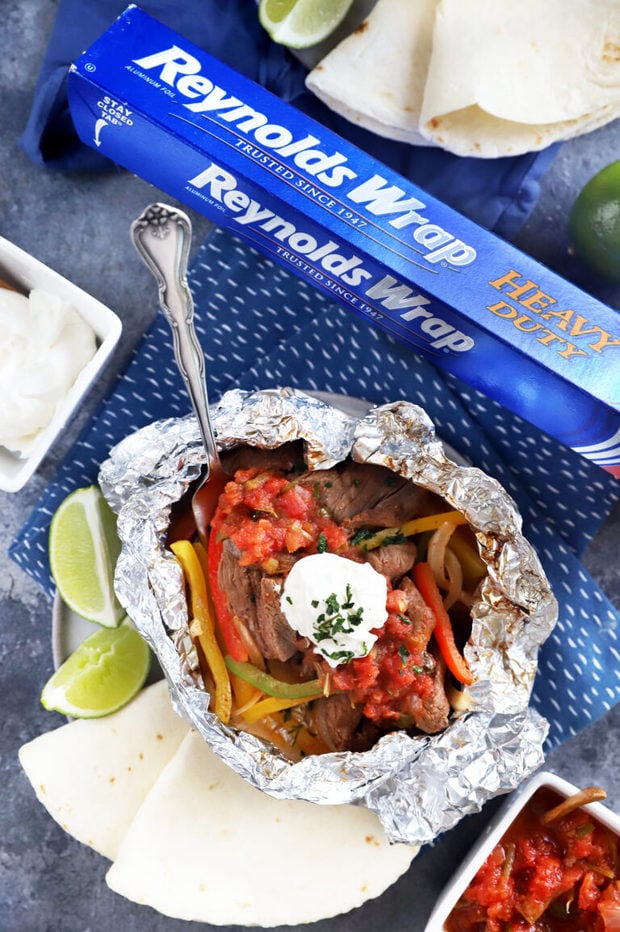 Steak Fajita Foil Packets
Steak fajita foil packets give you a whole meal in each packet! All you have to do is marinate the meat, wrap it up with sliced veggies in foil, and throw it on the grill. Everyone can add their favorite toppings and enjoy it all wrapped in warm flour tortillas.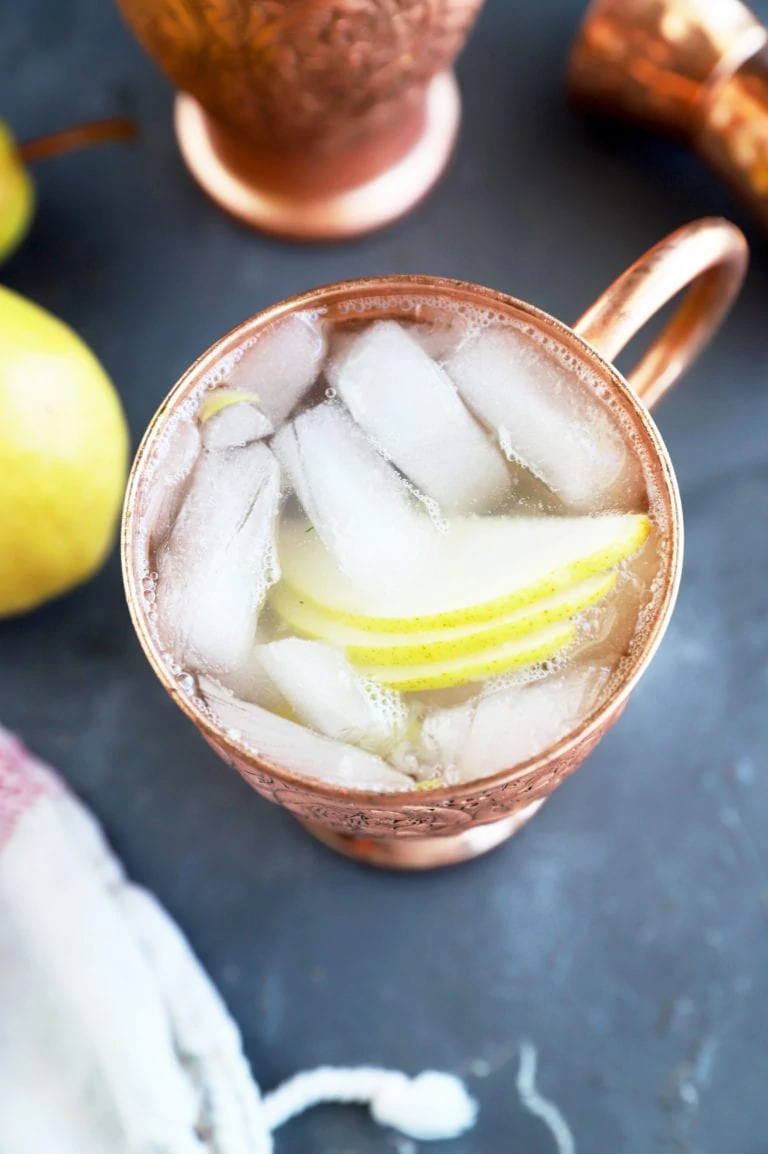 Pear Moscow Mule
Pear Moscow Mule is THE fall ginger cocktail you need to be drinking right now. The pear and ginger combination is perfect for cozying up with as the weather starts to cool off.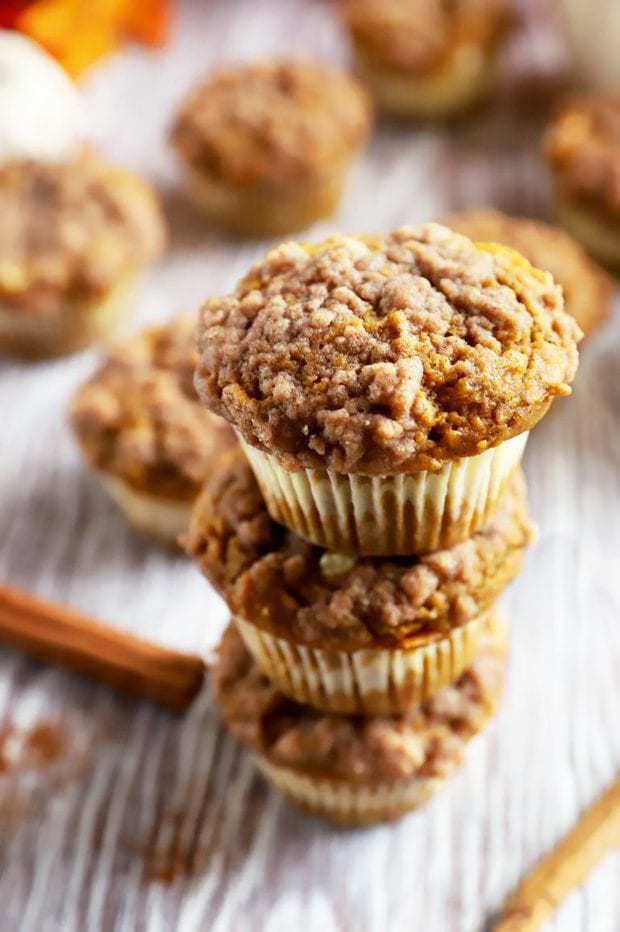 Pumpkin Cream Cheese Streusel Muffins
Pumpkin Cream Cheese Streusel Muffins are the one recipe you absolutely have to add to your fall baking list. Make them for yourself or be kind and share with your family and friends!
Need more inspiration for autumn cooking/baking? Check out my fall recipes page!
looking for more seasonal tips for september?
If you love all things pumpkin, this is the year to learn how to make pumpkin puree. There are so many ways to use pumpkin puree, it's the number one item I like to have on hand through the fall season.
what's in season in september?