Please note this post contains affiliate links.
I reignited my love affair with gin and tonics in Dublin last month.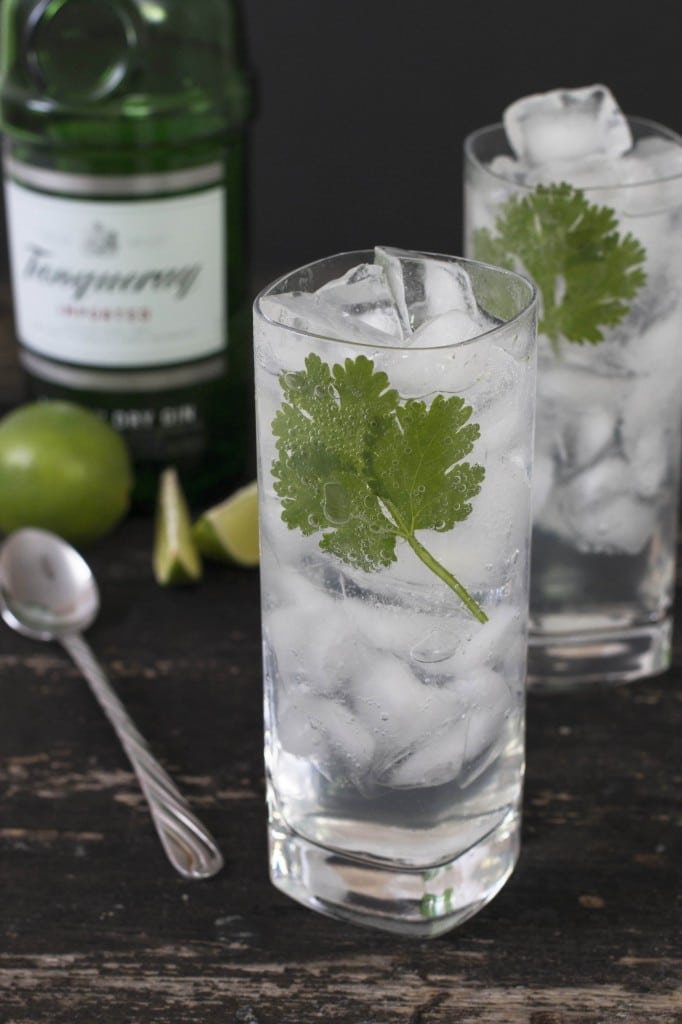 I found this amazing new restaurant in Dublin called L Mulligan Grocer. We stepped inside the cozy restaurant, which used to be a grocery store, and upon being seated we were handed menus bound within old hardback books. I was enchanted immediately, especially when a delightful gin and tonic was placed in front of me garnished with fresh coriander (aka cilantro).
After that first sip, my taste buds were hit with juniper, heather and coriander. It was like welcoming in an old friend who I hadn't seen in years. The smell, the taste, the sparkling bubbles – they all came together to reclaim my heart once again…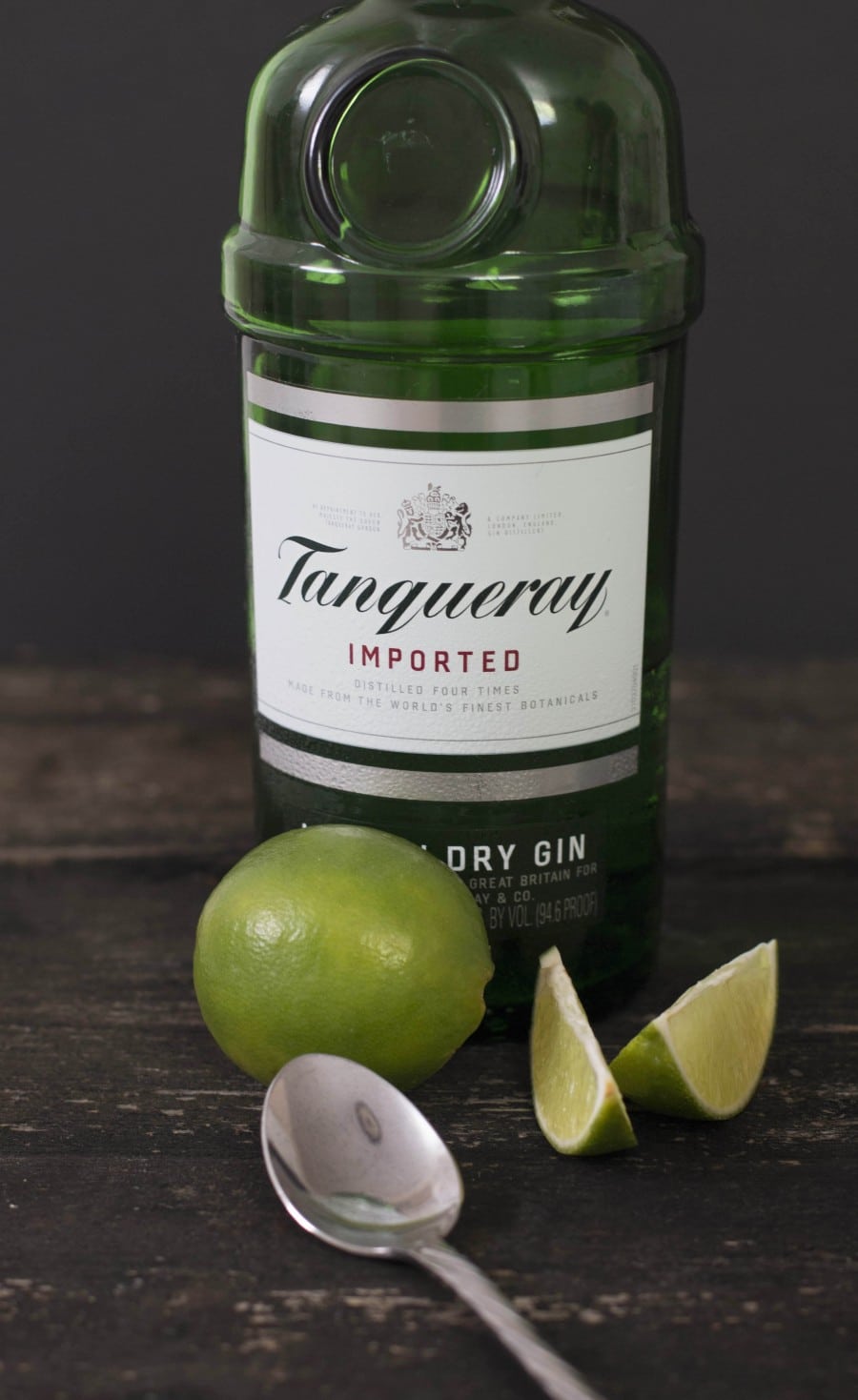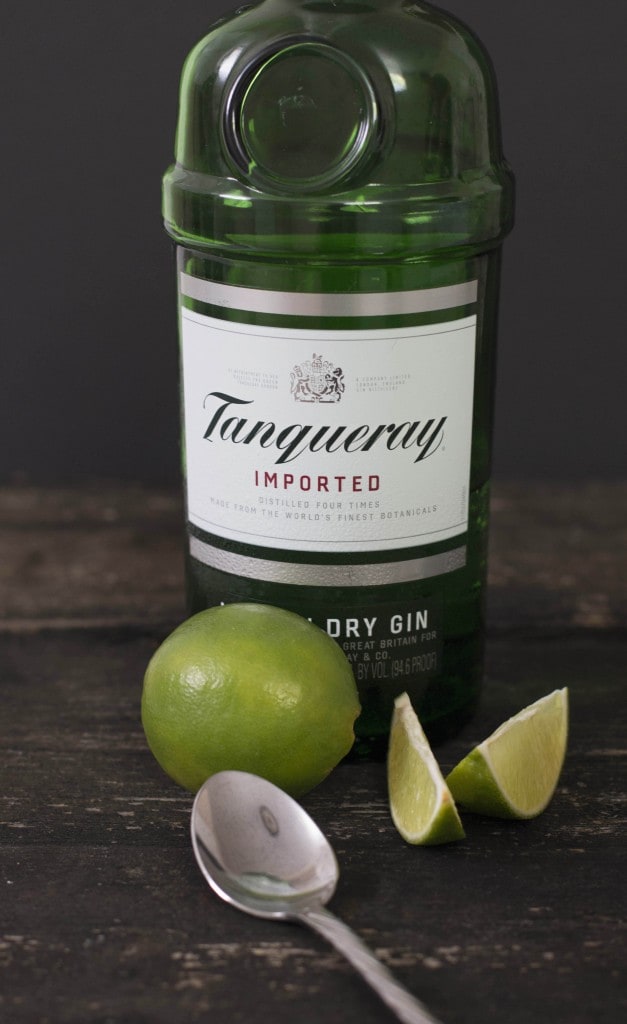 This kind of love is one that I just had to replicate the moment I got home. It might have taken me a pitcher's worth of gin and tonics to find the perfect balance, but when I reached that "aha" moment (more like an "ahhhhhhh" moment), I couldn't have been happier.
Like the gin and tonic I had in Dublin, I used fresh cilantro and then added a bit of lime juice. I love that little tang lime juice brings to the party! As soon as you take that first crisp sip, you will know exactly what I am talking about.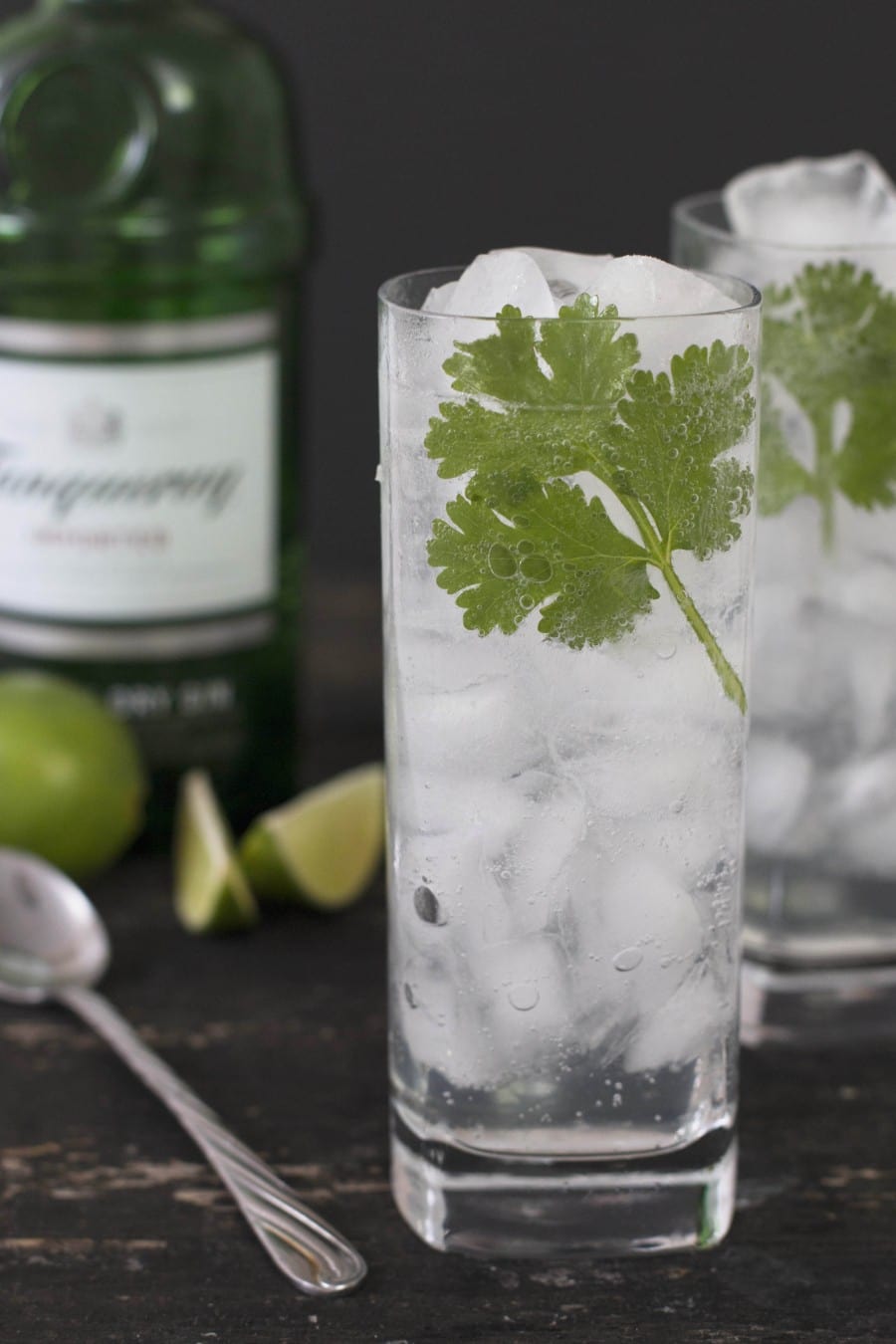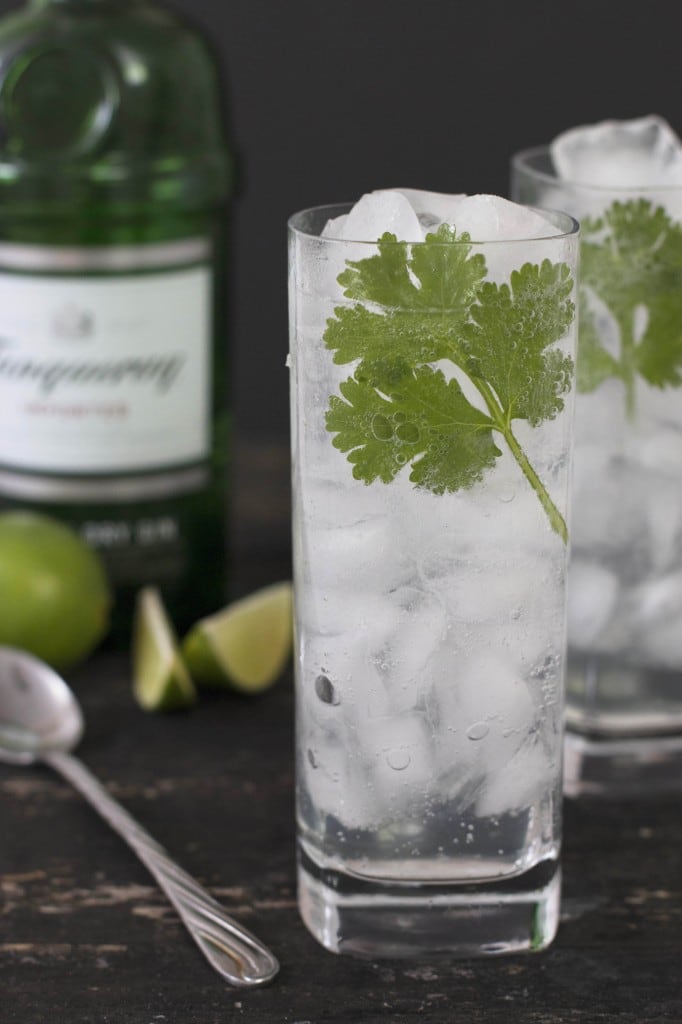 Cheers!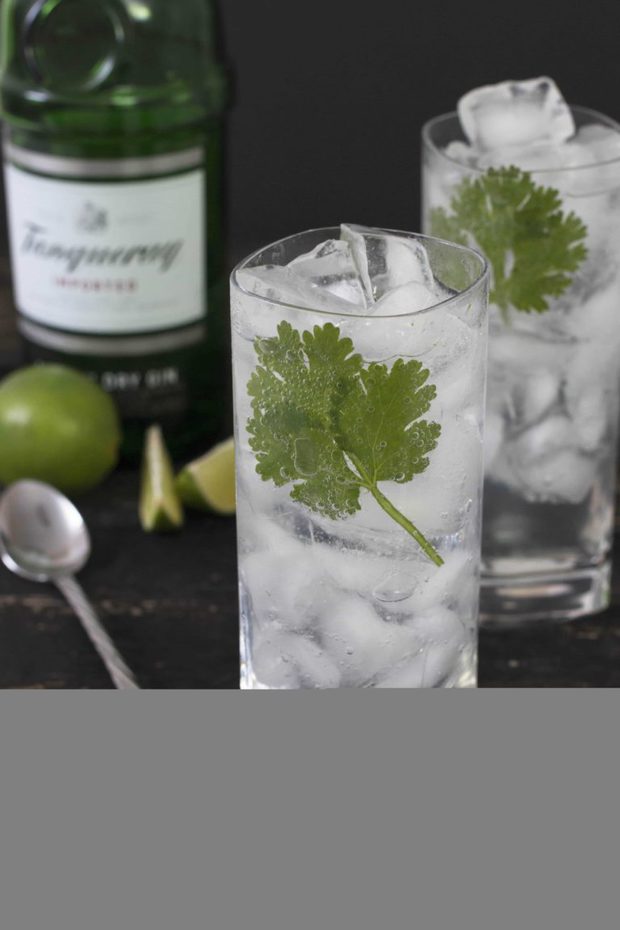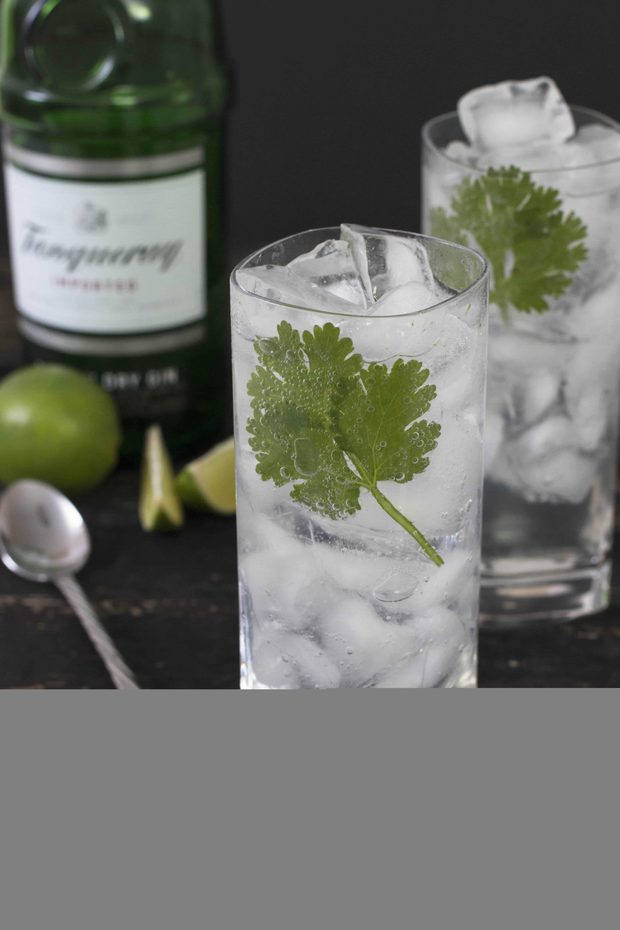 Cilantro Lime Gin & Tonic
My favorite gin and tonic recipe. The fresh cilantro and lime juice play off the juniper and heather in the gin to make the perfect classic cocktail.
Ingredients
6-7 fresh cilantro leaves + additional for garnish
Juice from 1/4 of a lime
1 1/2 oz gin
High-quality tonic water
Instructions
In a tall glass, muddle the cilantro leaves with the lime juice and gin. Strain into a highball glass filled with ice. Top with tonic water and garnish with fresh cilantro.