We are now officially in May! If you are looking for a guide to what's in season this month, you have come to the right place. From pineapple to wild garlic, there are plenty of new fruits and vegetables that have popped up as we slowly start to enter the end of spring.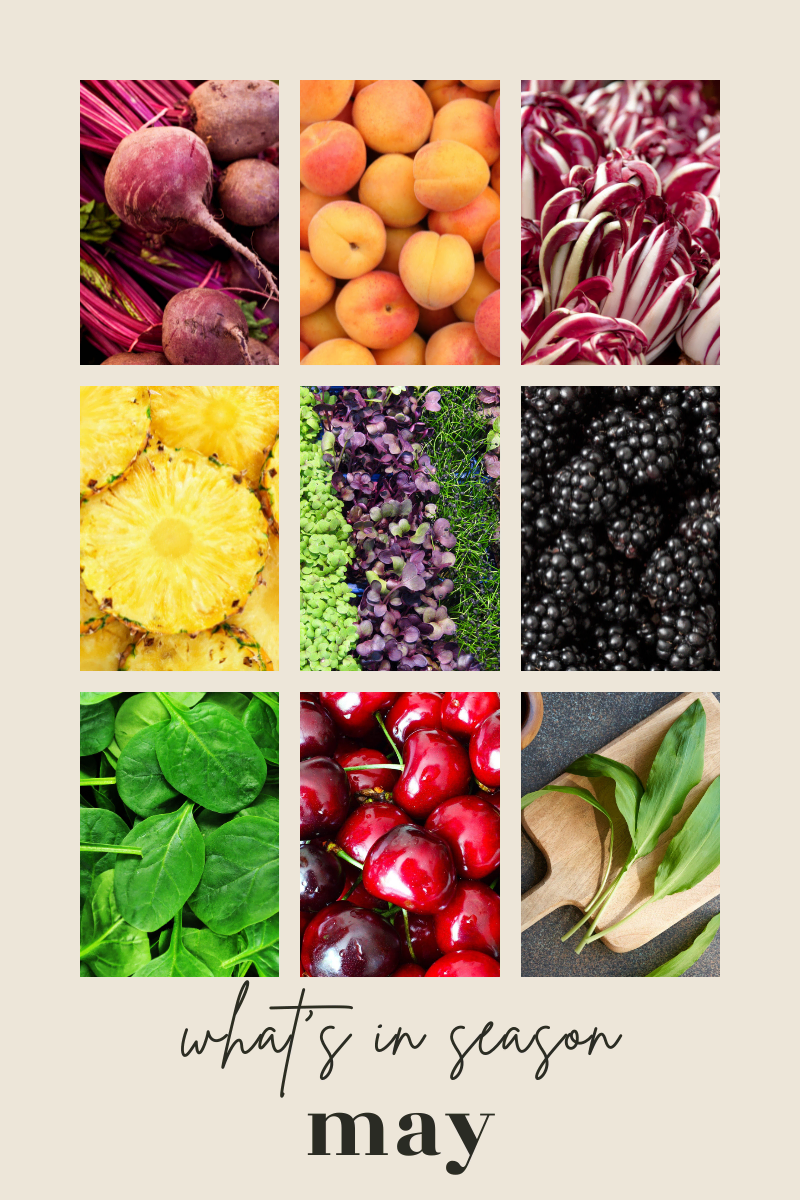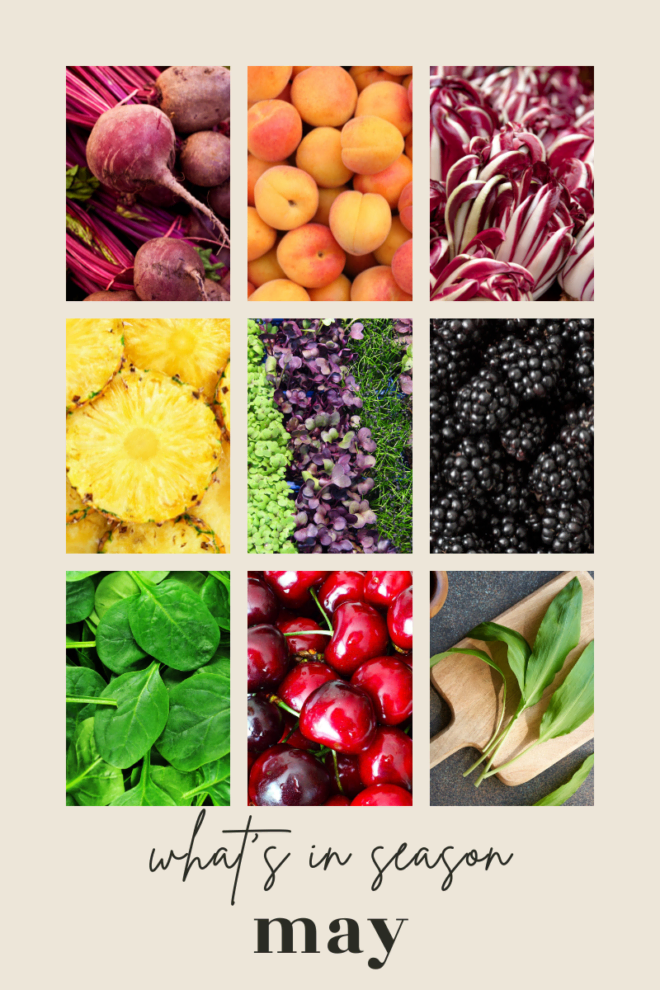 After a rainy April, May springs into high gear with warm sunshine and flowers blossoming. This also means that the cold weather vegetables and fruits like beets and citrus are slowly starting to see themselves off the produce shelves. Now we get to look forward to more variety and all those fresh options we look forward to seeing during the summery months.
This guide to what's in season in May is your ultimate source for a full list of produce to keep an eye out for these next few weeks! As you know we live in a modern world, so a lot of these options will be on the shelves year-round. Note that this is a guide so you can pick the vegetables and fruits when they are in their peak season (i.e. when they have the most flavor and the most nutrients).
With farmers markets opening up soon, you can look forward to better pricing on the fresh produce lists below!
vegetables in season in may
Below is the ultimate list of everything that is in season in May. Think of this as your guide to shopping the produce section or your local farmers market for vegetables!
Artichokes
Arugula
Asparagus
Avocados
Beets
Bell Peppers
Bok Choy
Broccoli
Carrots
Cauliflower
Celery
Corn
Cucumbers
Endive
Fennel
Green Beans
Kale
Leeks
Microgreens
Mushrooms
New Potatoes
Okra
Peas
Potatoes
Radicchio
Radishes
Rhubarb
Spinach
Spring Greens
Sweet Onions
Wild Garlic
Zucchini
fruits in season in may
Now is the time to start picking up fruit and making your favorites snacks, desserts, mains, and cocktails with them!
Apples
Apricots
Blackberries
Blueberries
Cantaloupe
Cherries
Grapefruit
Kiwi
Lemons
Limes
Mangos
Nectarines
Oranges
Papaya
Peaches
Pineapple
Plums
Raspberries
Strawberries
Tomatoes
may seasonal recipes
With springtime being a time for new beginnings, I love to make sure I'm incorporating seasonal ingredients into fresh recipes as much as I can throughout May.
Below I'm sharing some of my favorite May seasonal recipes. All of these festive eats and sips are ideal for a party, but they are easy enough to make any night of the week for your friends and family. Don't just save one for later – make a plan to make it next week or this coming weekend! Life is too short to dream of making the recipes after all. Make them and enjoy them!
Be sure to scroll to the bottom of this post for a handy graphic to save so you always know what's in season in May!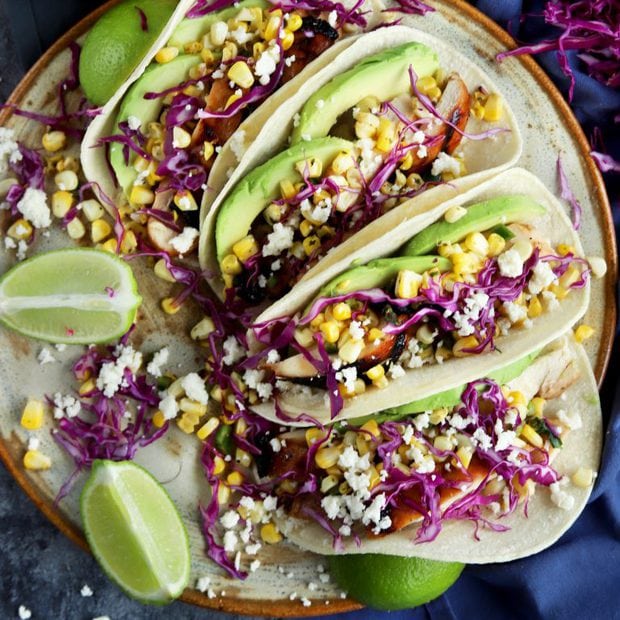 Charred Cilantro Lime Corn Chicken Avocado Tacos
Charred Cilantro Lime Corn Chicken Avocado Tacos are the best reason to stay in for Taco Tuesday this week. From the flavorful honey lime chicken to the spicy charred corn salsa, every element of these colorful tacos provides texture and ample punches of flavor!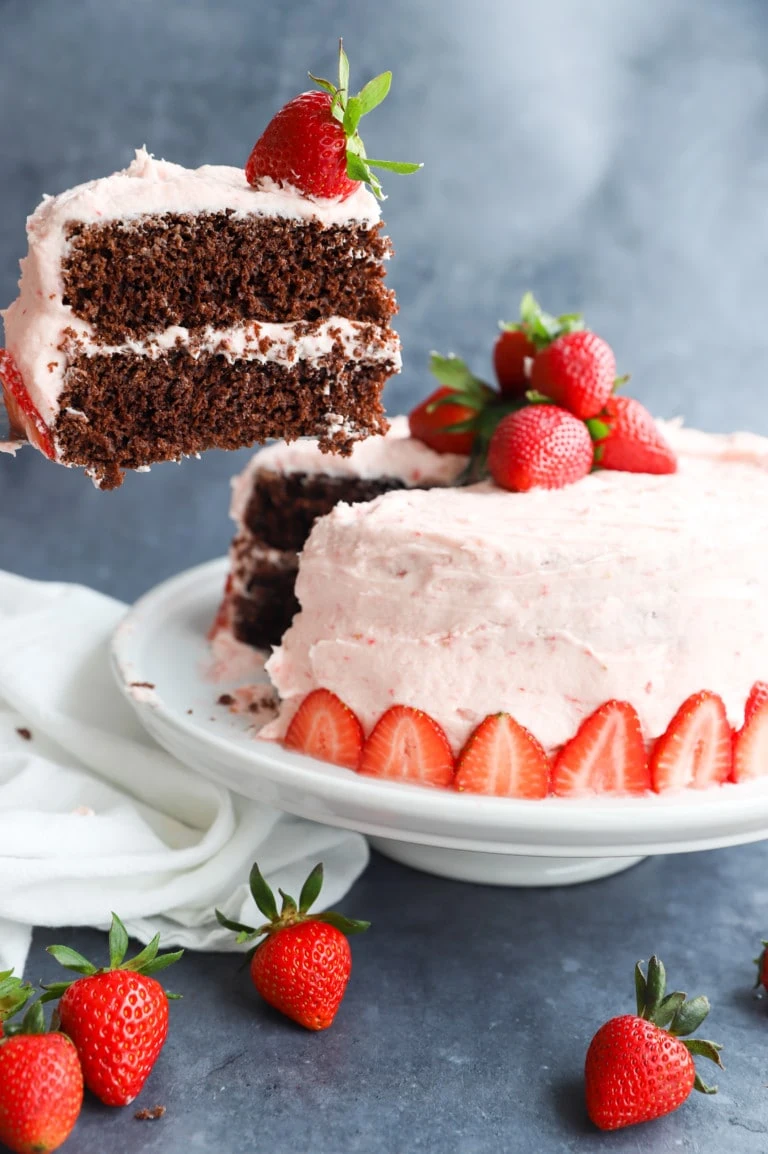 Chocolate Strawberry Cake
Moist, fluffy chocolate cake layered with a fruity strawberry buttercream frosting makes this Chocolate Strawberry Cake my most popular cake recipe of all time!
Spicy Italian Stuffed Peppers
Spicy Italian Stuffed Peppers are a fresh twist on a family favorite! Sweet bell peppers are stuffed with a hearty mixture of ground beef, marinara sauce, Italian herbs, cheese, and veggies. Each stuffed pepper is a dinner unto itself, but without the carbs that you typically see in stuffed peppers!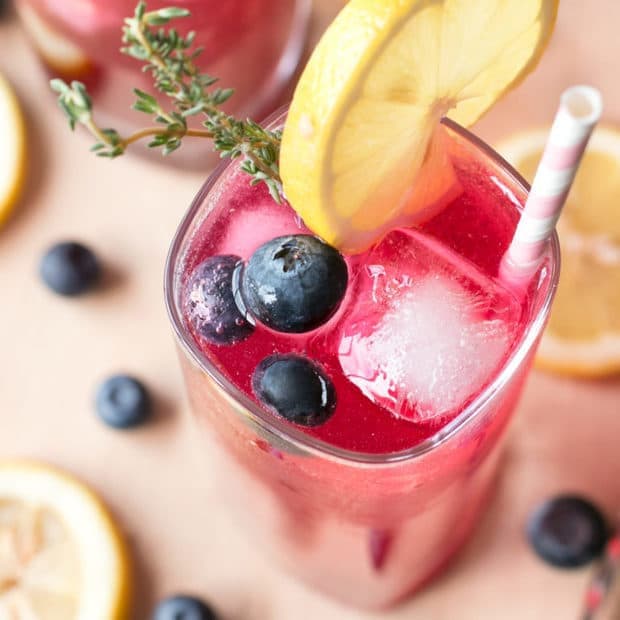 Sparkling Blueberry Thyme Vodka Lemonade
A Sparkling Blueberry Thyme Vodka Lemonade has just the right amount of fruity tartness to keep you refreshed this summer! The surprising addition of thyme brings a subtle herbaceous note that you won't be able to get enough of. Be prepared to indulge in at least two!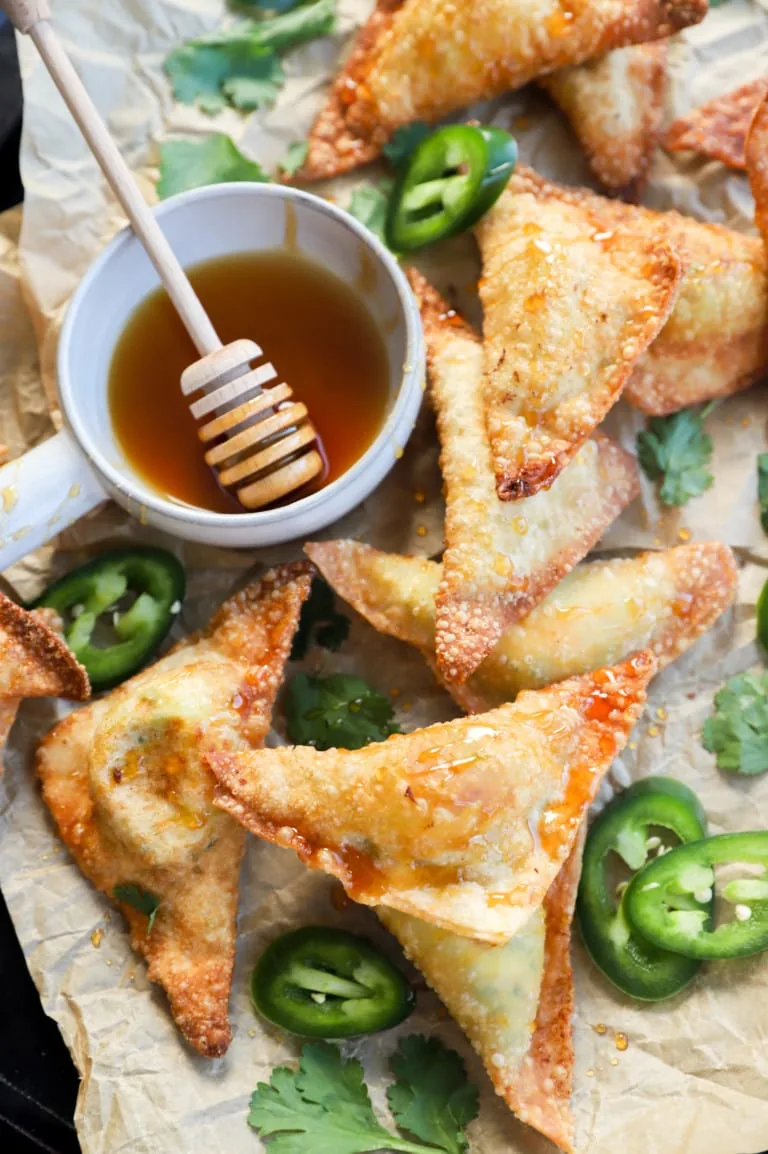 Jalapeño Avocado Cream Cheese Wontons
If you love jalapeño poppers, you are going to flip out over these Jalapeño Avocado Cream Cheese Wontons! The creamy and spicy filling wrapped in crispy wonton wrappers makes these poppers a fantastic party appetizer (or afternoon snack…).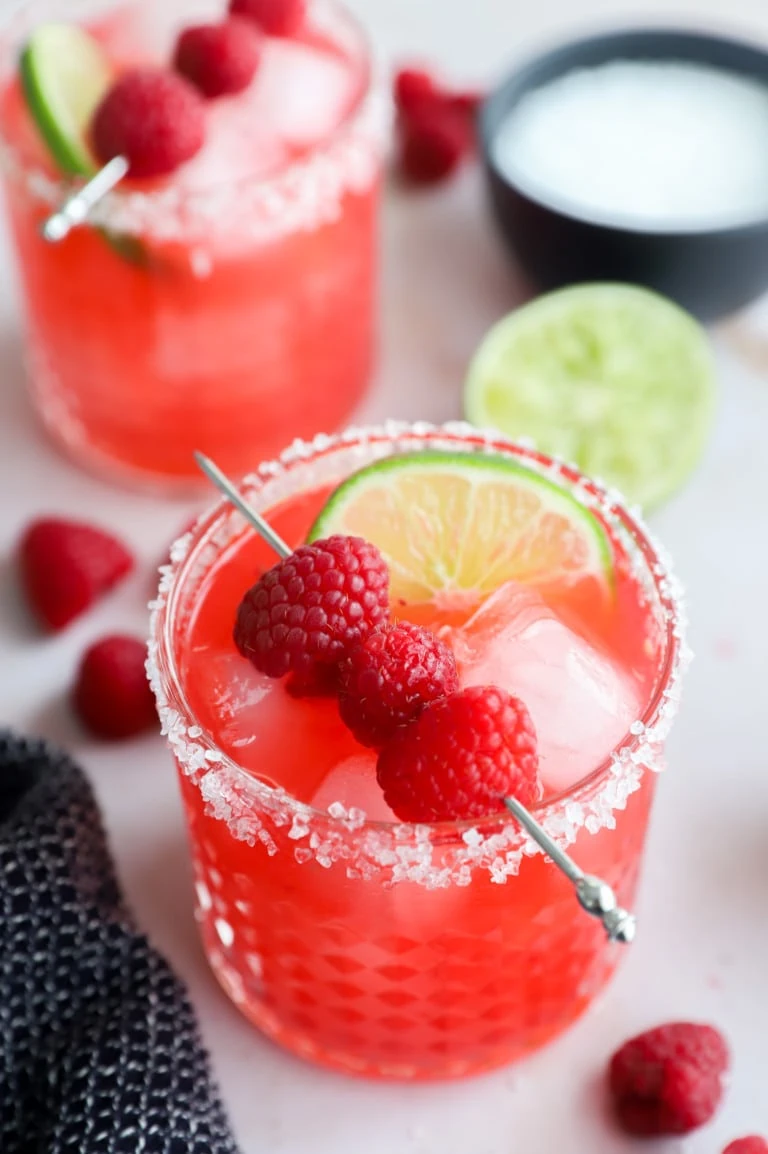 Raspberry Margarita
A refreshing Raspberry Margarita is some special, easy, and delicious to whip up this week! With only four ingredients, it's sure to be a hit with your friends and family. Grab your key ingredients and join us in making this classic cocktail with a fruity twist.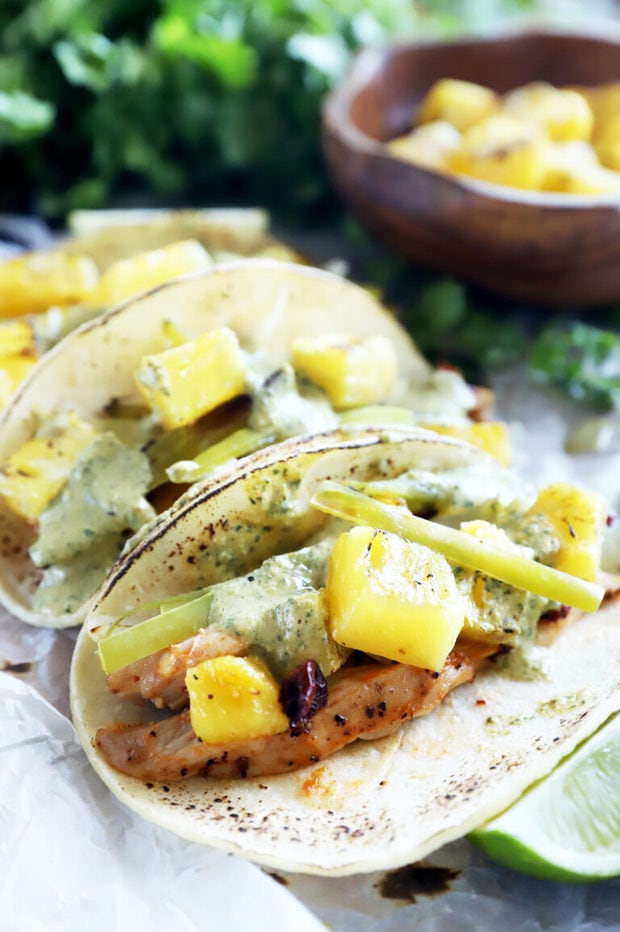 Sheet Pan Pineapple Chipotle Chicken Tacos with Jalapeño Sauce
Sheet Pan Pineapple Chipotle Tacos with Jalapeno Sauce gets dinner on the table in less than 30 minutes, with as little work as possible. Everything is roasted on a sheet pan, the sauce goes into the blender, and the taco fillings are sliced up. Super easy mix of spicy, sweet, and smoky!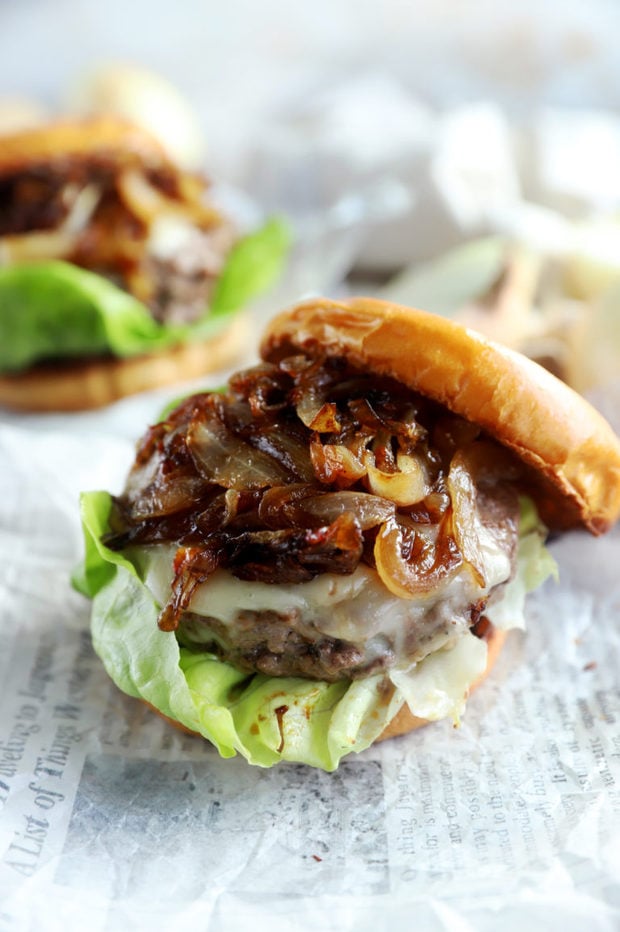 French Onion Burger
All the flavors of your favorite soup, but in a burger! Juicy, flavorful burgers are topped with gruyere and caramelized onions for a killer summer burger.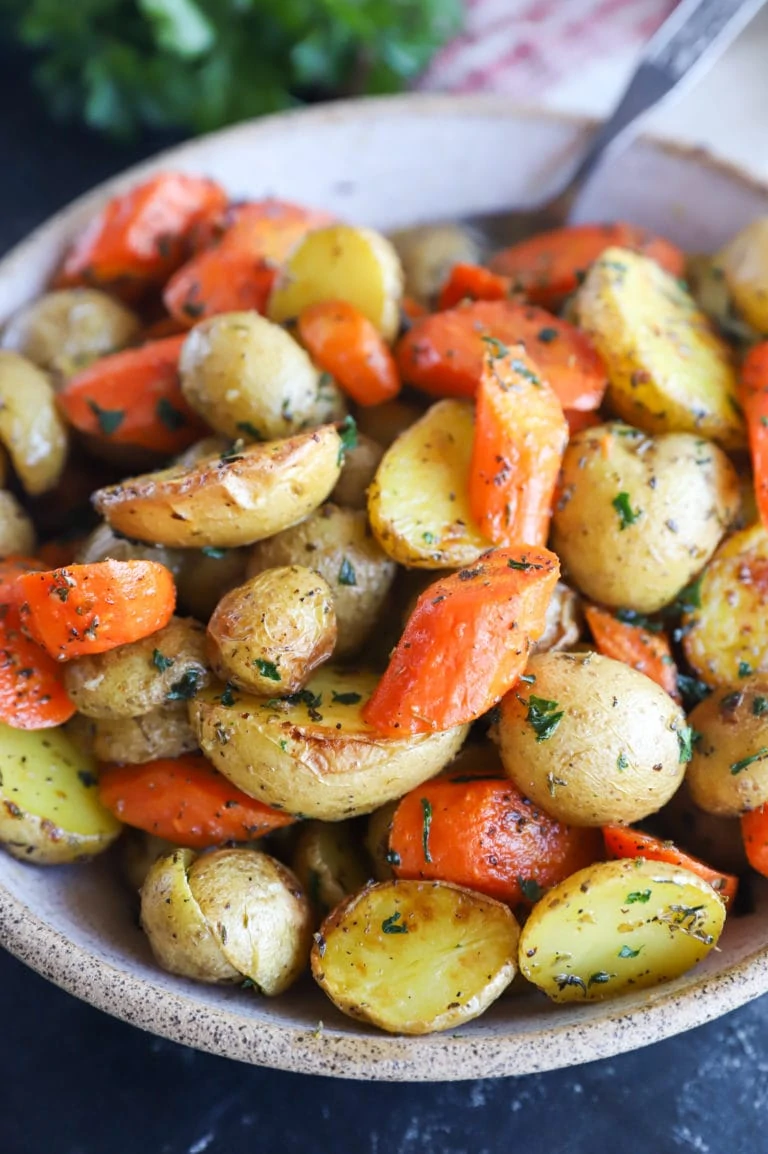 Garlic Butter Oven Roasted Carrots and Potatoes
Garlic Butter Oven Roasted Carrots and Potatoes are the side dish that goes with anything you can think of! The rich and creamy gold potatoes with bright, flavorful carrots are a classic combination. All you need are a few ingredients from your pantry!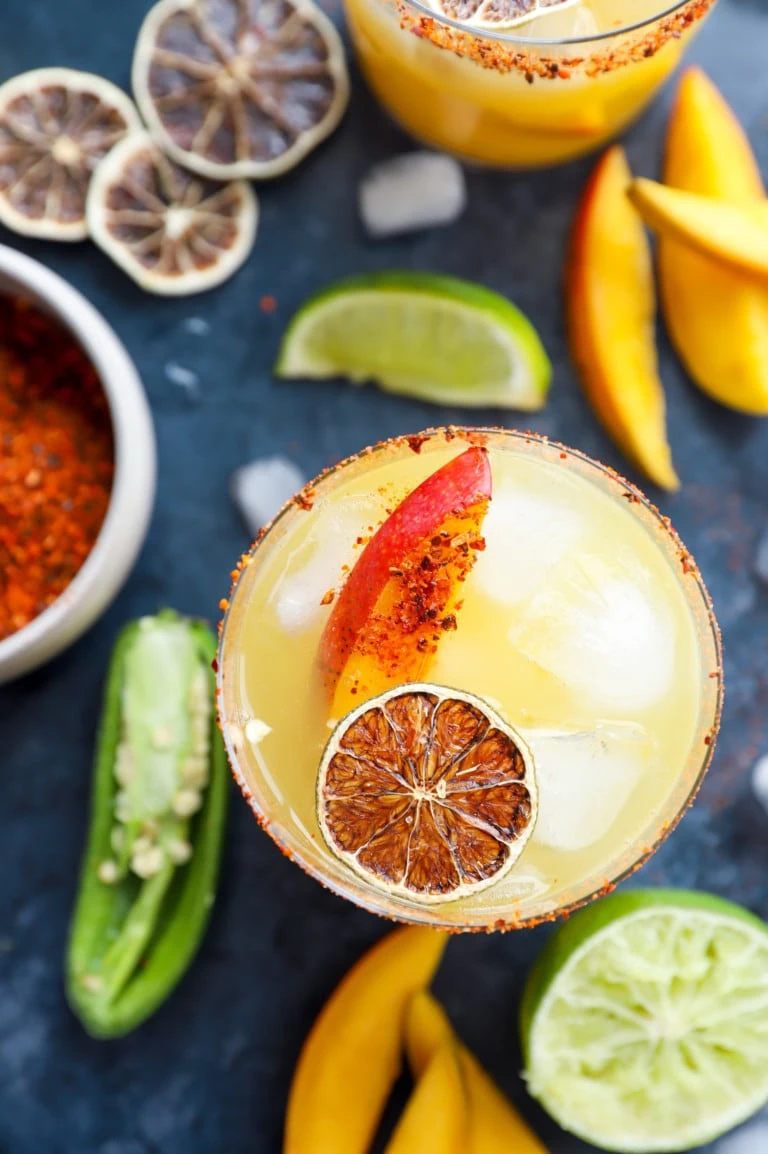 Spicy Mango Margarita
A Spicy Mango Margarita is just the right balance of sweet, spicy, and tangy to refresh your palate! Pair it with your favorite tacos, dips, and more. There's also an option to make it in a big batch below!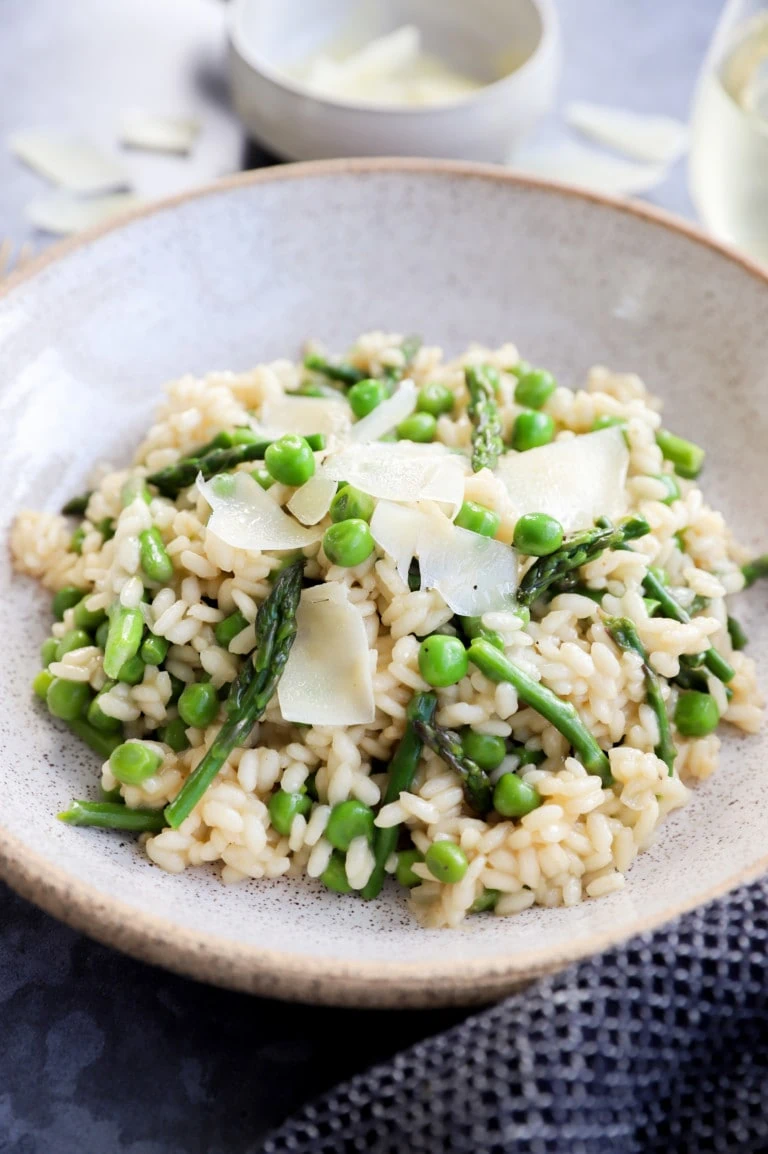 Easy Risotto with Asparagus and Peas
Risotto with Asparagus and Peas is a simple and flavorful recipe to elevate any springtime meal. The tender and creamy risotto is packed with fresh asparagus and plump peas, making it easy to pair with your favorite protein. Serve it as a side dish, starter, or even a vegetarian main dish!
Blackberry Mojito
It's officially spring so it's time to bust out the berries in EVE-RY-THANG. Make your next happy hour even happier with a Blackberry Mojito!
Need more inspiration for summer cooking/baking? Check out my summer recipes page!
what's in season in May?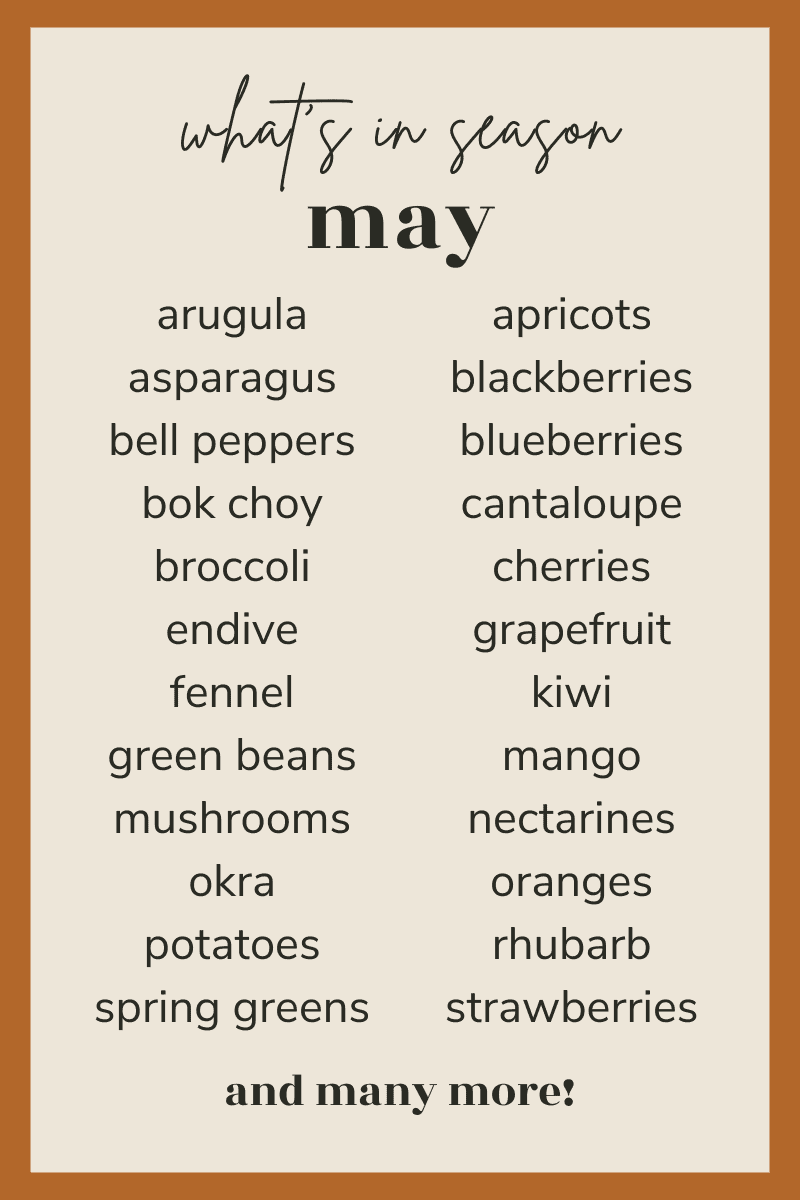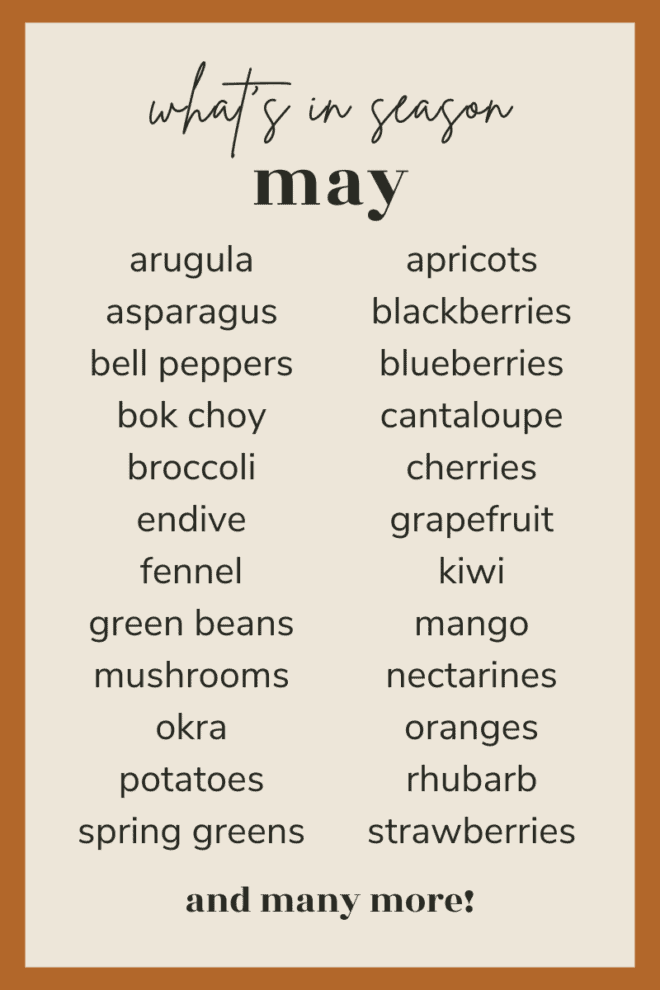 Be prepared for the upcoming months with my guides on what's in season in June and July!