An Earl Grey Old Fashioned is an elevated version of the classic cocktail, with the rich and warm flavor of tea-infused bourbon. It's just the comforting drink you need to unwind with at the end of a long day!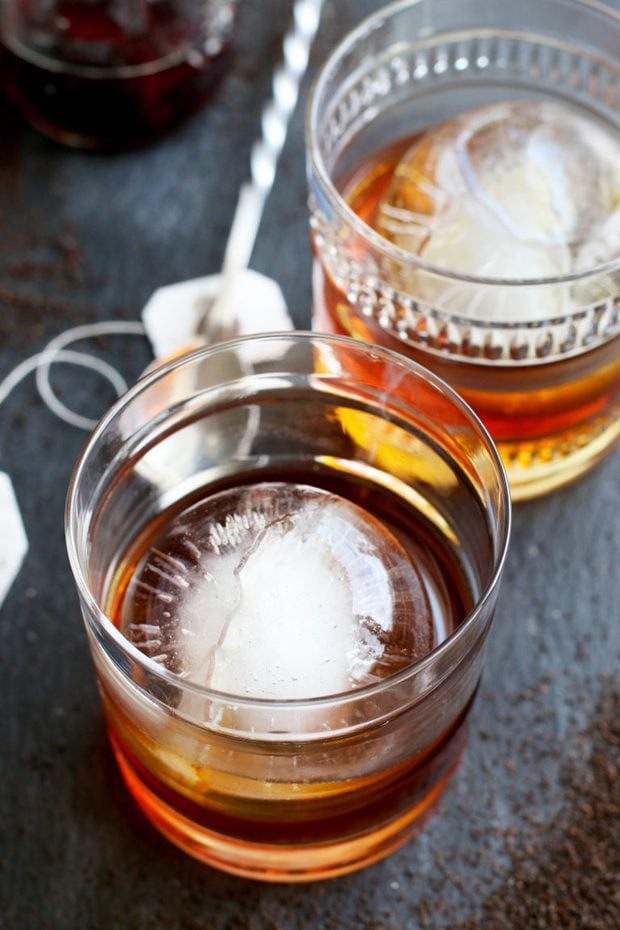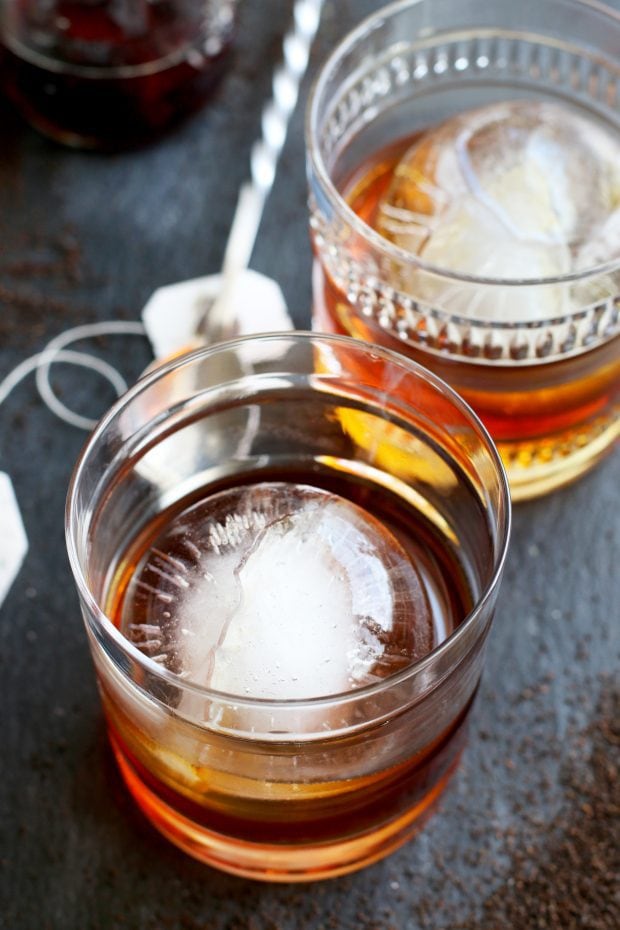 Please note that some of the links below are affiliate links. If you make a purchase through one of these links, I will receive a small commission.
If you've been following along over here, you've noticed that I've been in a bit of a lurch lately.
From sickness to broken external hard drives, jury duty to lots of dreary weather, I am in search of a lot of comfort lately.
When I think about comfort, a few things pop into my mind (outside of food of course), and one of those is my mother and my grandmother.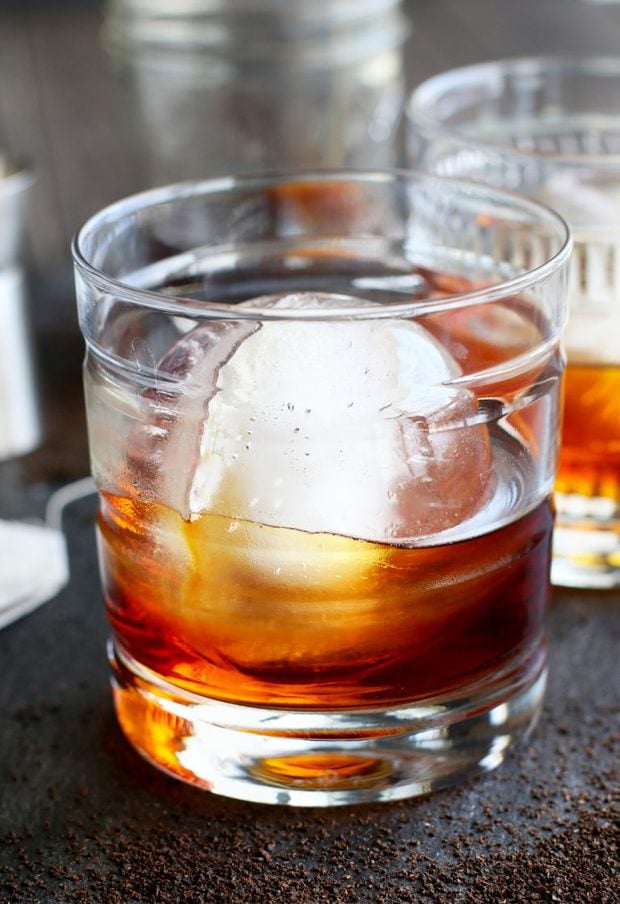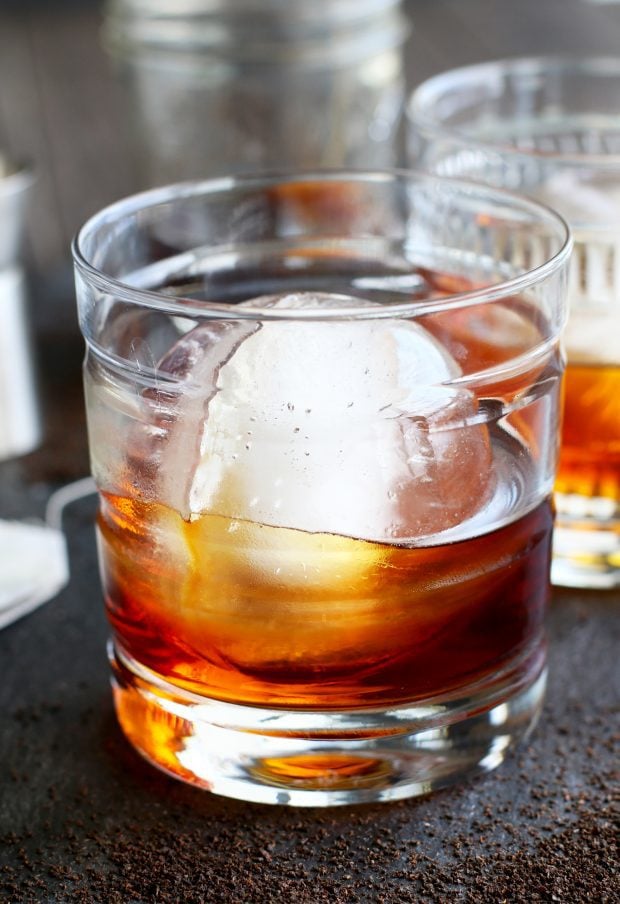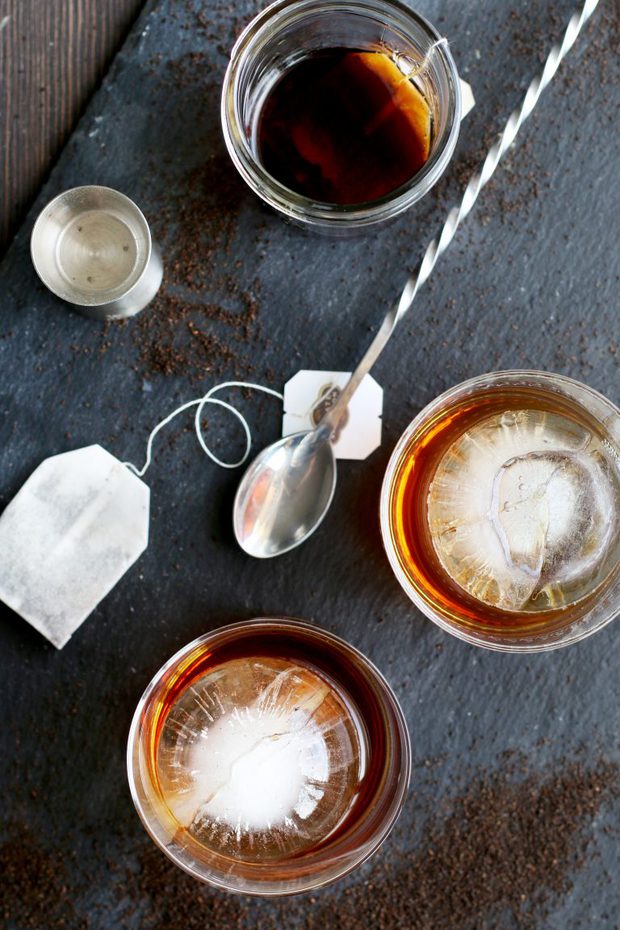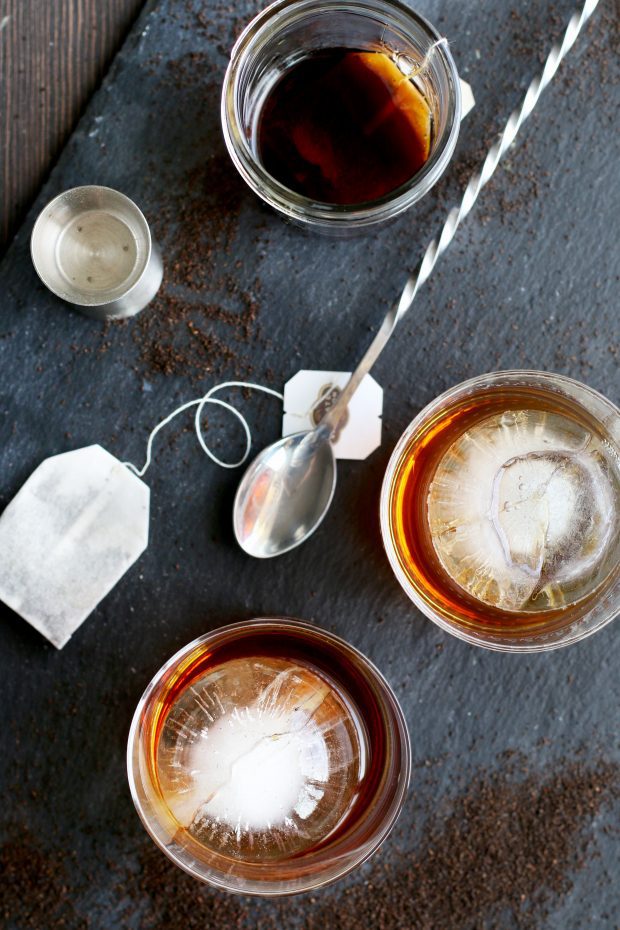 Whenever I was sick, my mom was quick to push the hot tea on me, even though I didn't necessarily looooooove tea.
I still am not a giant fan, usually trending towards coffee, but there are a few teas that I do remember fondly.
One of those is earl grey tea.
It reminds me of English breakfast tea that my grandma would always enjoy with a little milk and sugar at our yearly tea for just the ladies around Christmastime.
Another comforting thing for me? A smart old fashioned.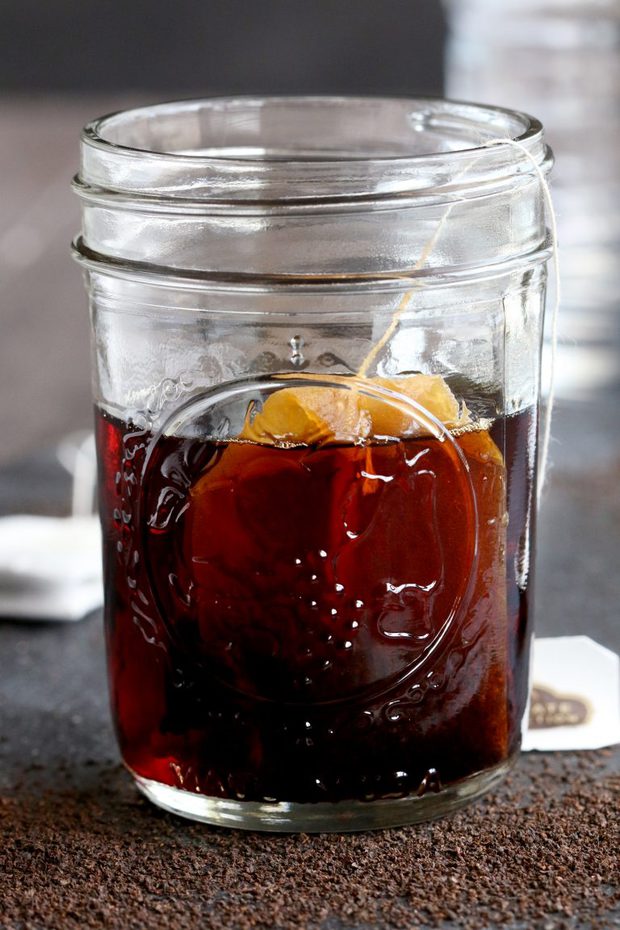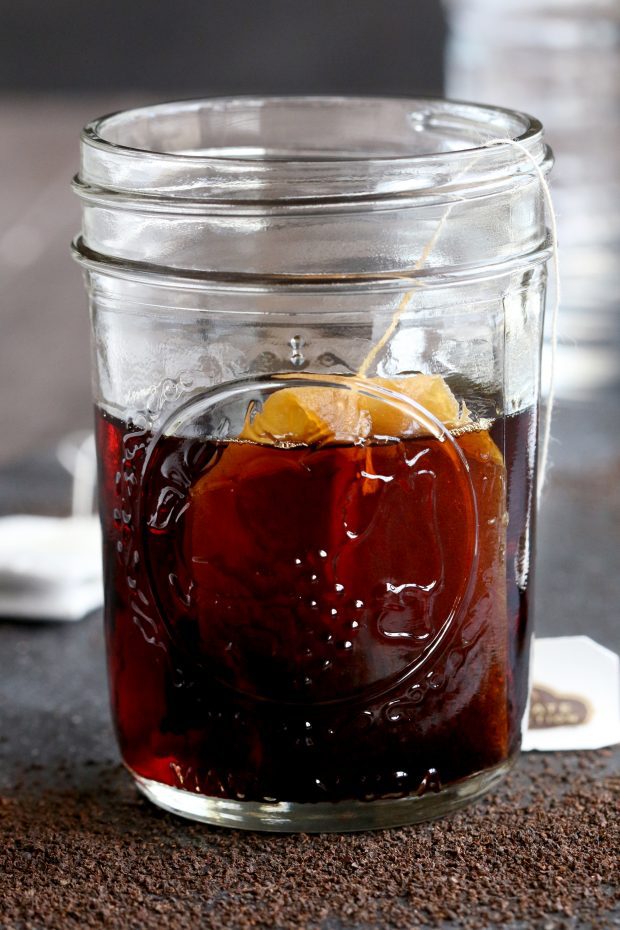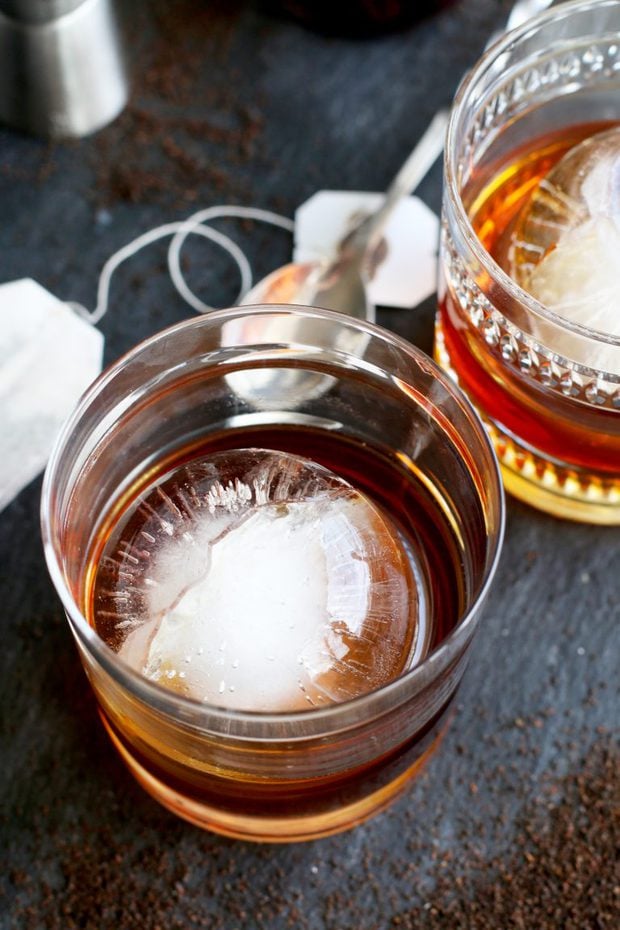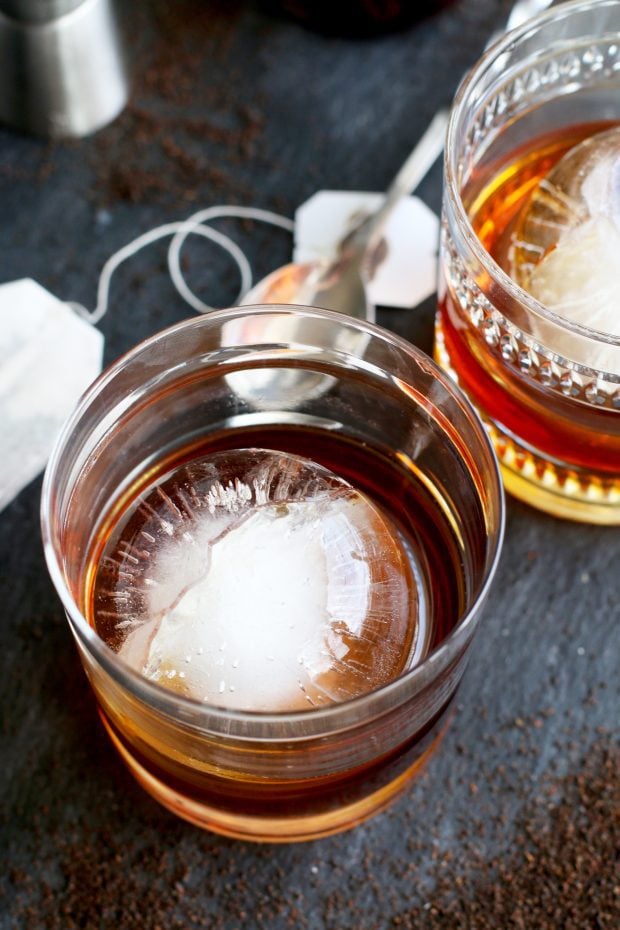 Taking that classic cocktail that I love and elevating it with tea-infused bourbon is my little twist to something that reminds me of how my mother used to take care of me when I was sick and how fun it was to grow up enjoying tea with my grandma.
So while it's been gloomy and a little bit of a strugglebus world over here lately, at least I can turn to the food and drinks I love for a little comforting bliss.
This Recipe's Must Haves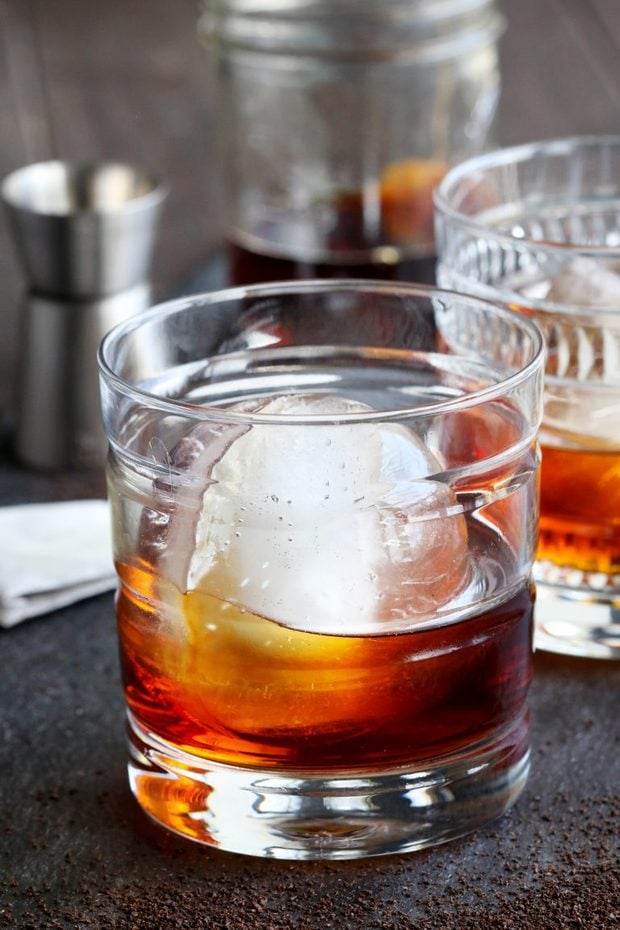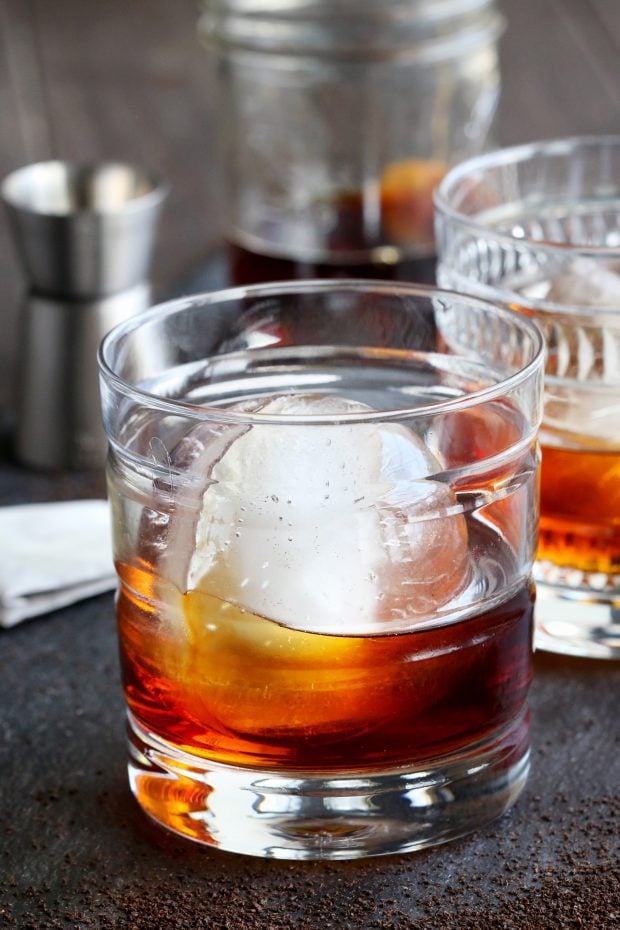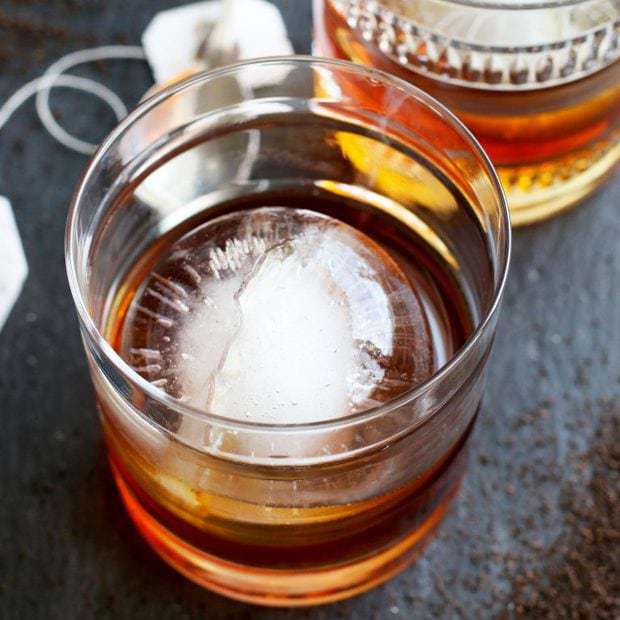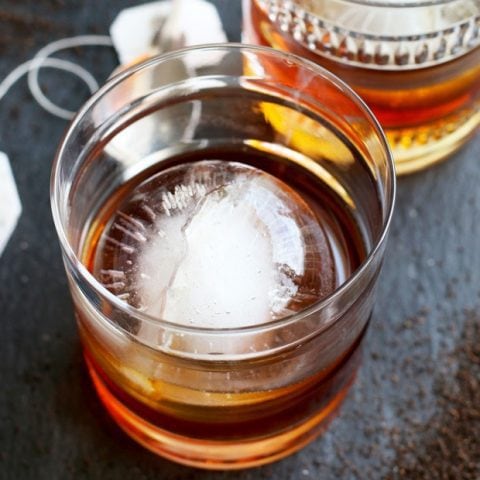 Earl Grey Old Fashioned
Additional Time:
5 minutes
Total Time:
1 day
5 minutes
An elevated version of the classic cocktail, nuanced by the simple infusion of earl grey tea in bourbon.
Ingredients
Earl Grey Infused Whiskey
1 Earl Grey tea bag
1 cup bourbon (your favorite kind)
Cocktail
2 oz Earl Grey Infused Bourbon
1/2 oz simple syrup
2 dashes Angostura bitters
2 dashes orange bitters
Ice
Instructions
Add bourbon to an airtight container with the tea bag. Close the container and infuse for 24 hours.
To make the cocktail, add simple syrup, both bitters, and infused bourbon to a double-old fashioned glass.
Stir well.
Add ice.
Give it one final stir before serving.