Our November produce guide is a full list of all the fruits and vegetables in season this month. While we are seeing the bright fruits of summer gone for a while, there are plenty of hearty and flavorful vegetables and fruits to choose from as fall gives way to winter. Below we are providing you not only with a produce guide for November, as well as recipes to inspire seasonal fall cooking!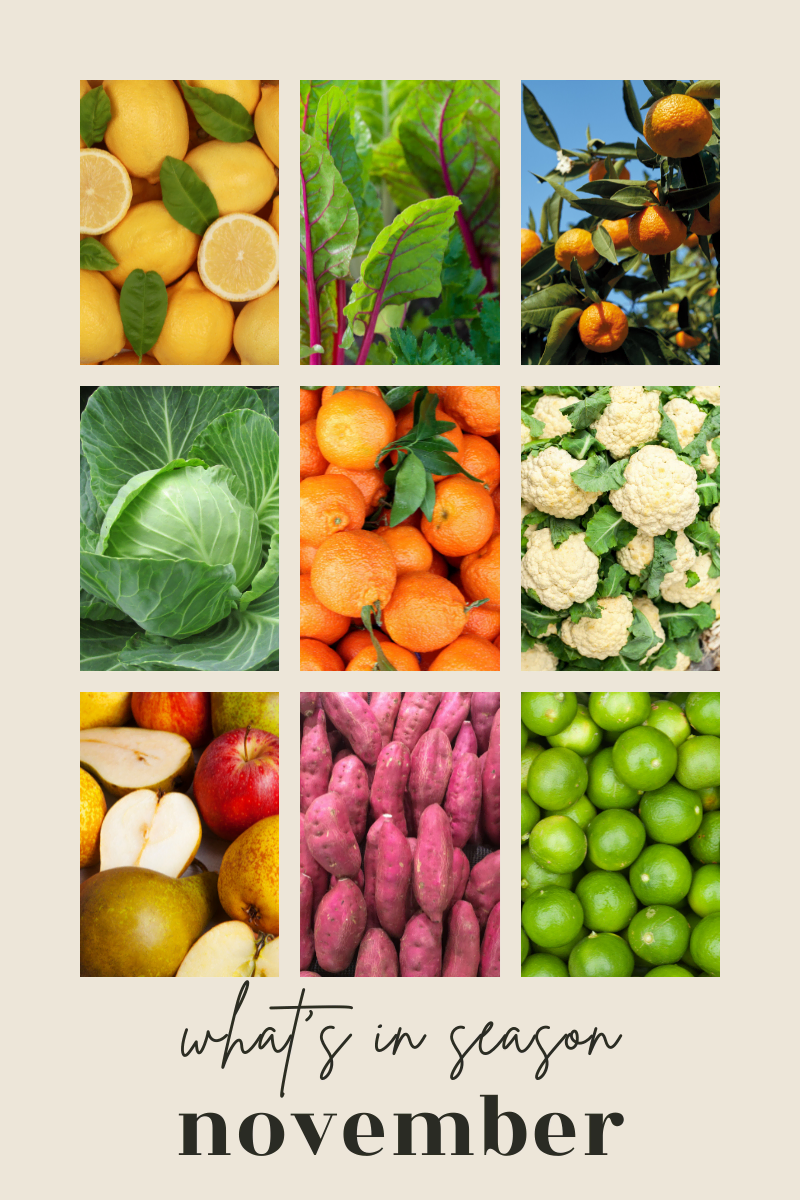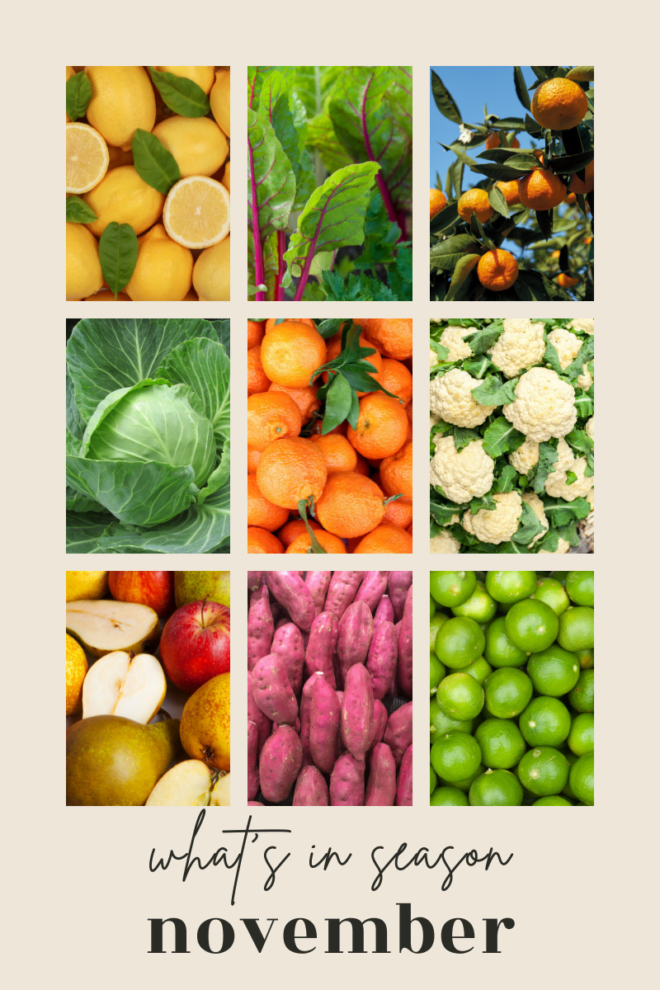 table of contents
As we enter the heart of autumn, it's time to get to know the produce that is in season to create dishes that are full of seasonal flavor. This month you will see a lot of your favorite fruits and vegetables that you usually see on the Thanksgiving table! It doesn't matter if you are planning for the cozy vibes of the season or need to get started on your Thanksgiving menu, our November produce guide has you covered.
The variety of fruits and vegetables that are currently in their prime if varied and delicious! This is the way we guide our cooking for the season, so that we can make the most of what's available this time of year.
In November, the world transforms with its vibrant display of colors, and so does our produce. There is the earthy goodness of root vegetables to the bright vibrance of citrus that is starting to come into season in the chilly months of the year. From family gatherings to new recipes for weeknight dinners, this November produce guide is your ultimate source of inspiration.
vegetables in season in november
Below you will find a complete guide to all of the vegeatbles in season in November. Keep this handy list close whenever you go grocery shopping or are doing your meal/menu planning.
beets
broccoli
brussels sprouts
cabbage
cauliflower
celery
celery root
chard
collard greens
kale
mushrooms
parsnips
potatoes
pumpkins
radishes
rutabagas
sweet potatoes
turnips
winter squash
fruits in season in november
Now for a full list of all the fruits that are in season in November!
apples
cranberries
grapes
grapefruit
kiwi
kumquats
lemons
limes
mandarins
oranges
pears
persimmons
pomegranates
tangerines
november seasonal recipes
Now that your taste buds are tingling, let's get into some inspiration for cooking this season. Below you'll find our favorite November recipes that can be made any night of the week. These are easy recipes that can be made any night of the week, but also for fall gatherings.
Looking for recipes for Thanksgiving? My Thanksgiving recipes page is full of ideas for your menu!
Need more inspiration for fall cooking/baking? Check out my fall recipes page!
what's in season in november?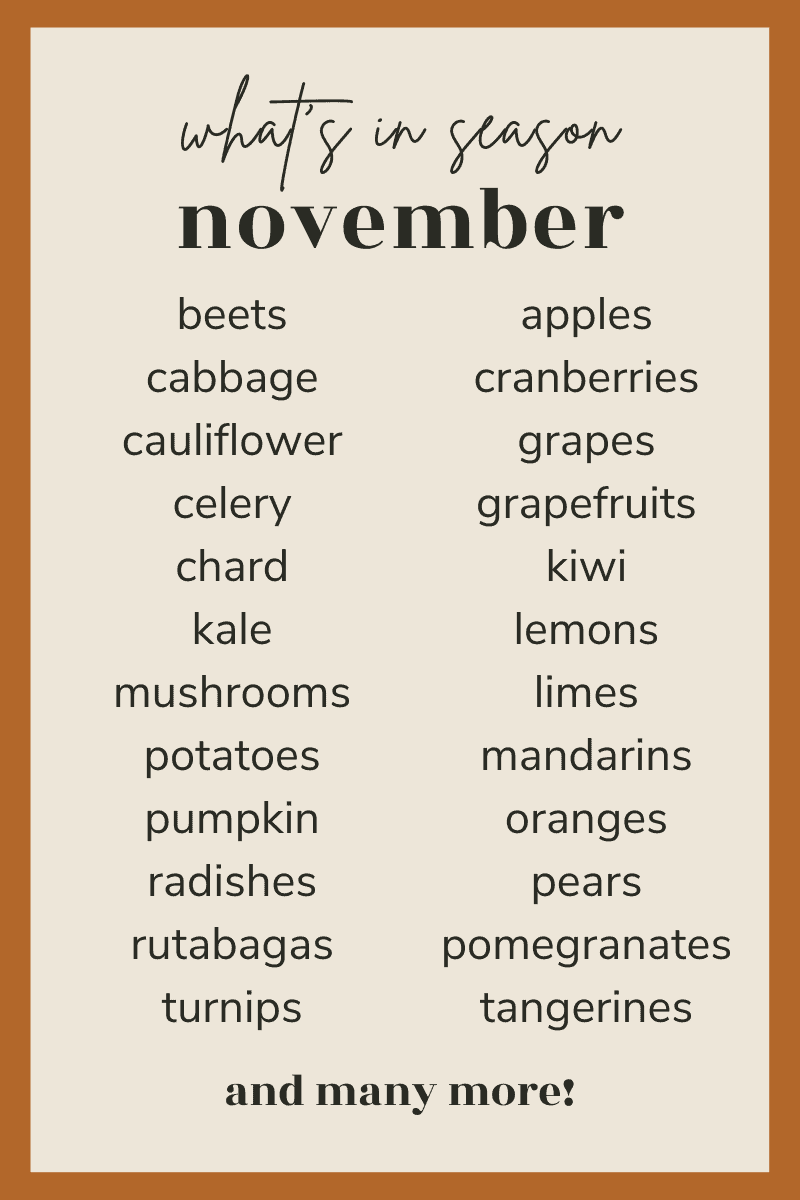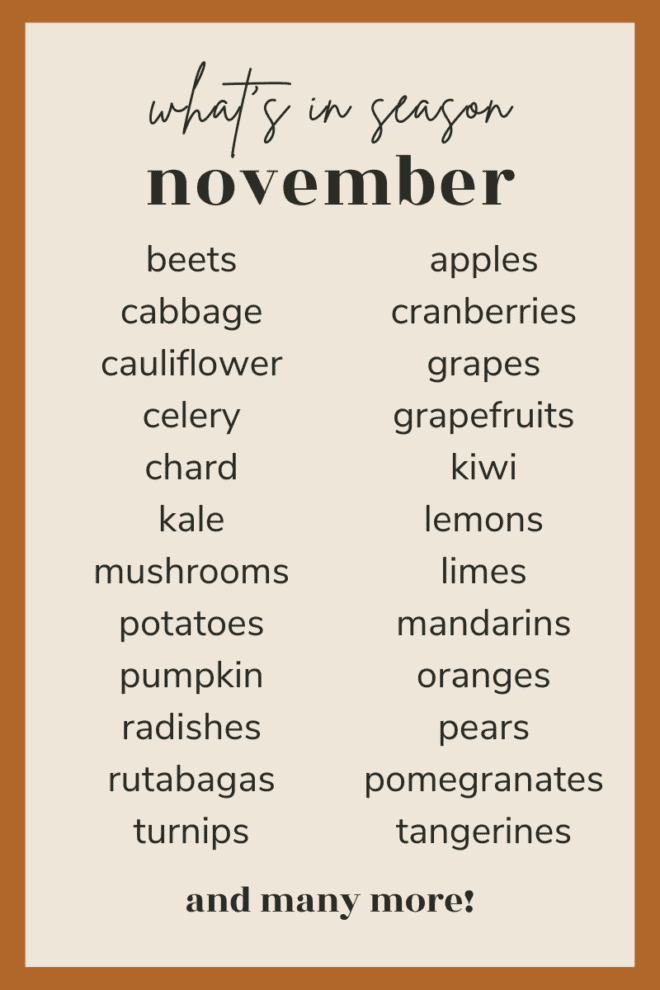 Looking for more seasonal produce guides?