A Chili Salty Dog on a hot day is the best way to cool off, with a touch of spice. The classic vodka-based cocktail gets a delicious (and super easy) upgrade with chili vodka, making the tart and juicy cocktail even more flavorful.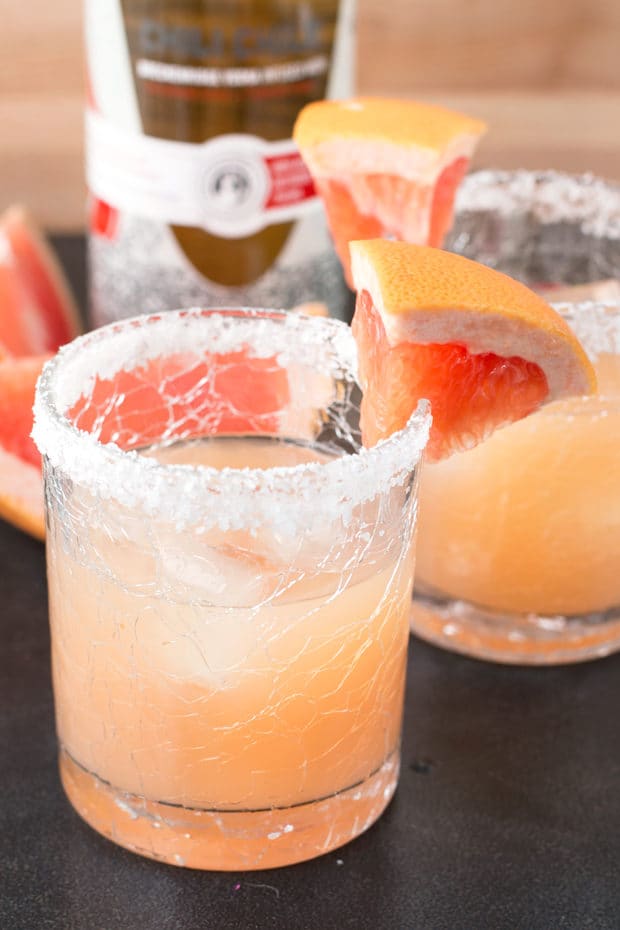 Disclosure: This post is sponsored by Breckenridge Distillery! While I was compensated in exchange for this post, as always, all opinions and the recipe are my own. Thanks for supporting the brands that support Cake 'n Knife!
You know what I used to love to eat as a kid whenever I visited my grandparents in Florida?
A grapefruit with a good sprinkle of sugar on top.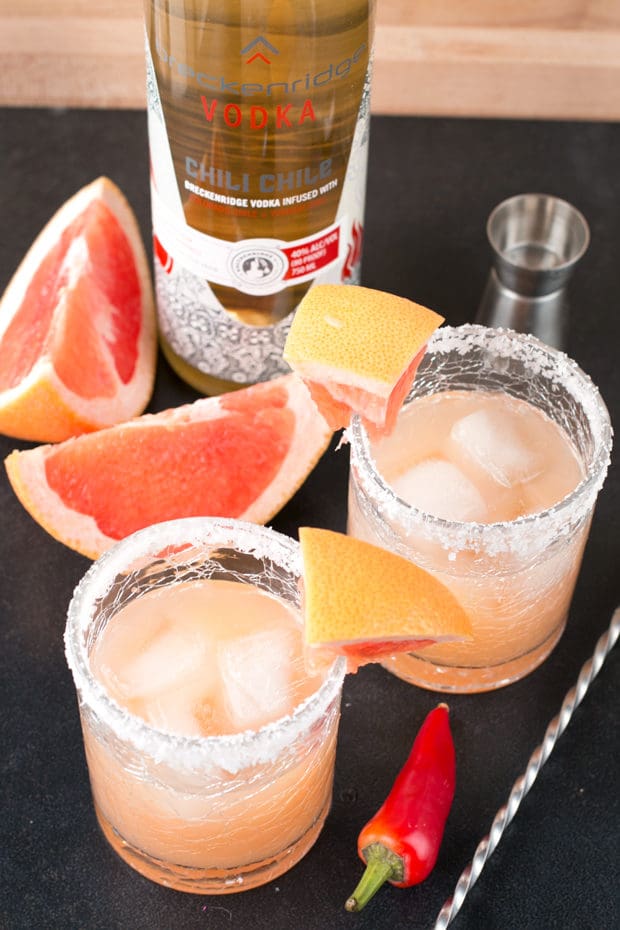 My grandparents had this giant grapefruit tree in their backyard and every morning we would go out and pick a fresh one to eat for breakfast.
Please note that some of the links below are affiliate links. If you make a purchase through one of these links, I will receive a small commission. Thank you for supporting Cake 'n Knife!
Grapefruit is my personal favorite out of the citrus family. It's tart and juicy, with just the right hint of sweetness. The pink flesh is just a fountain of flavor that reminds me of all this summer (and humid, because UGH it's so humid in Florida lol).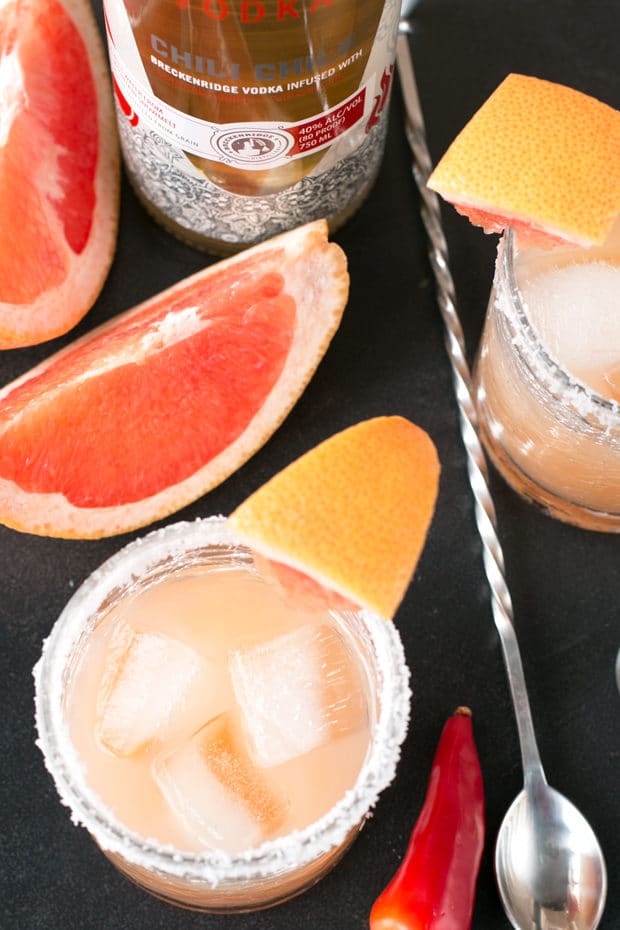 As a grown up (well, an adult aspiring to be a grown up), I like to put grapefruit in my cocktails, on my tacos, and even on my tostadas.
Salty dogs are one of my favorite grapefruit cocktails because they have a savory hit of salt in each sip. The salt balances out the tartness of the cocktail, but I've always wanted to add a little something extra to shake things up.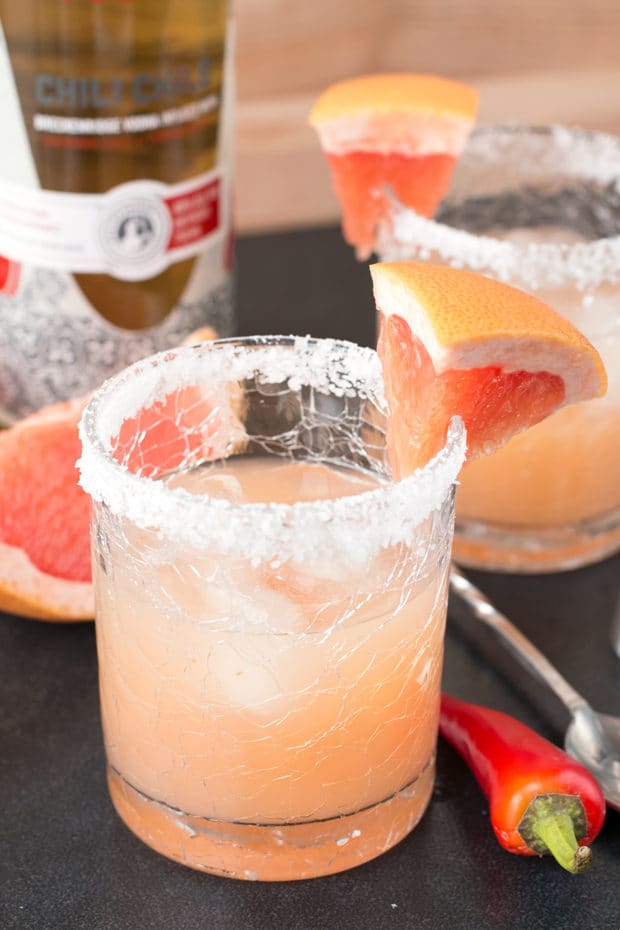 That's where Breckenridge Distillery's Chili Chile Vodka comes in!
The spicy vodka has a smoky chili flavor to it that amps up the cocktail to all new heights. The high-quality vodka is flavored with a mixture of chilis from Turkey and Colorado, so make sure that you take a sip of the vodka straight while you are making these drinks. It's such a flavor explosion on your tongue!
The smoky chili plays off the tart grapefruit and salt, making it so easy to indulge in sip after sip after sip! It's such an easy way to change up the classic salty dog recipe, and as always, Breckenridge Distillery's vodka makes this cocktail extra smoooooooooooth.
This Recipe's Must Haves
Pin this Chili Salty Dog recipe for later!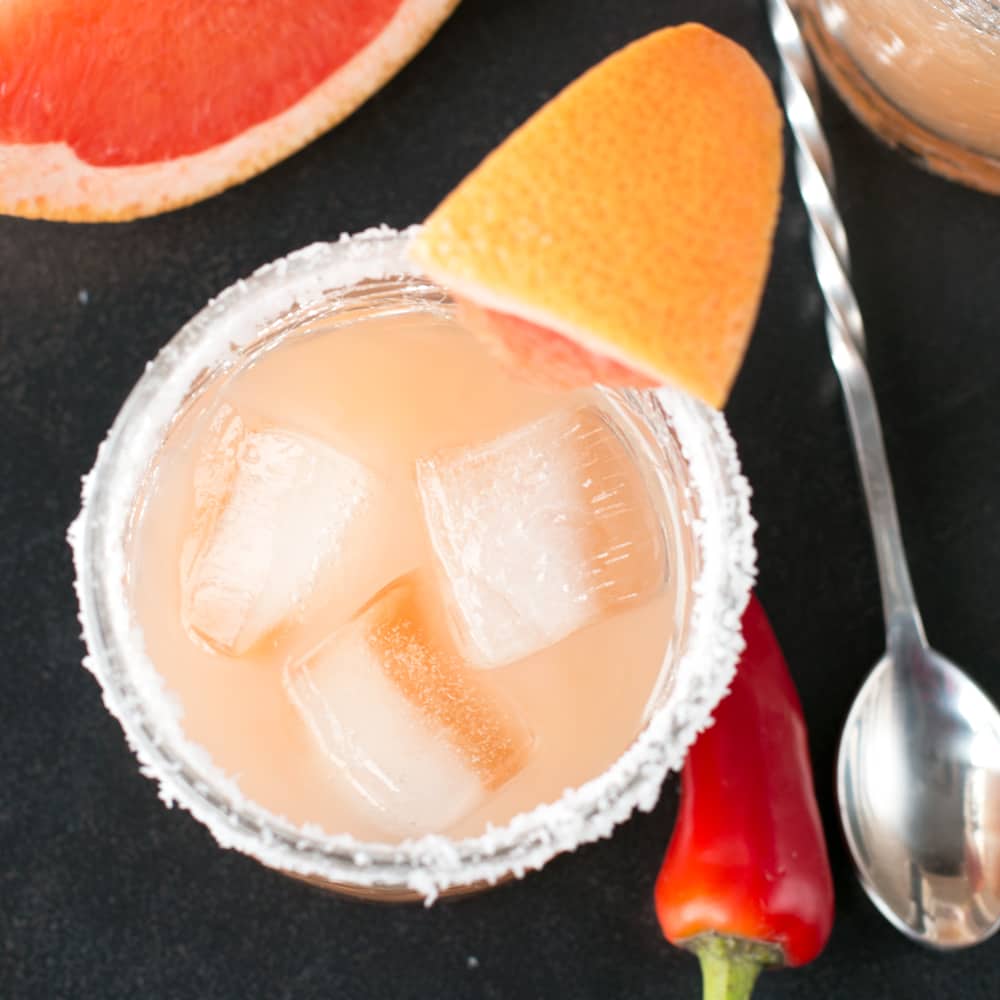 Chili Salty Dog
The spicy chili vodka in this classic cocktail is a simple way to turn up the heat!
Ingredients
1/2 cup Breckenridge Chili Chile Vodka
3/4 cup fresh grapefruit juice
Coarse kosher salt
Ice cubes
Grapefruit wedges
Sliced chile peppers
Instructions
Use the grapefruit wedges to moisten the rims of two rocks glasses.
Rim the glasses with coarse salt.
Fill glasses with ice.
Divide vodka between the two glasses.
Top with grapefruit juice.
Serve.