Cucumber Martini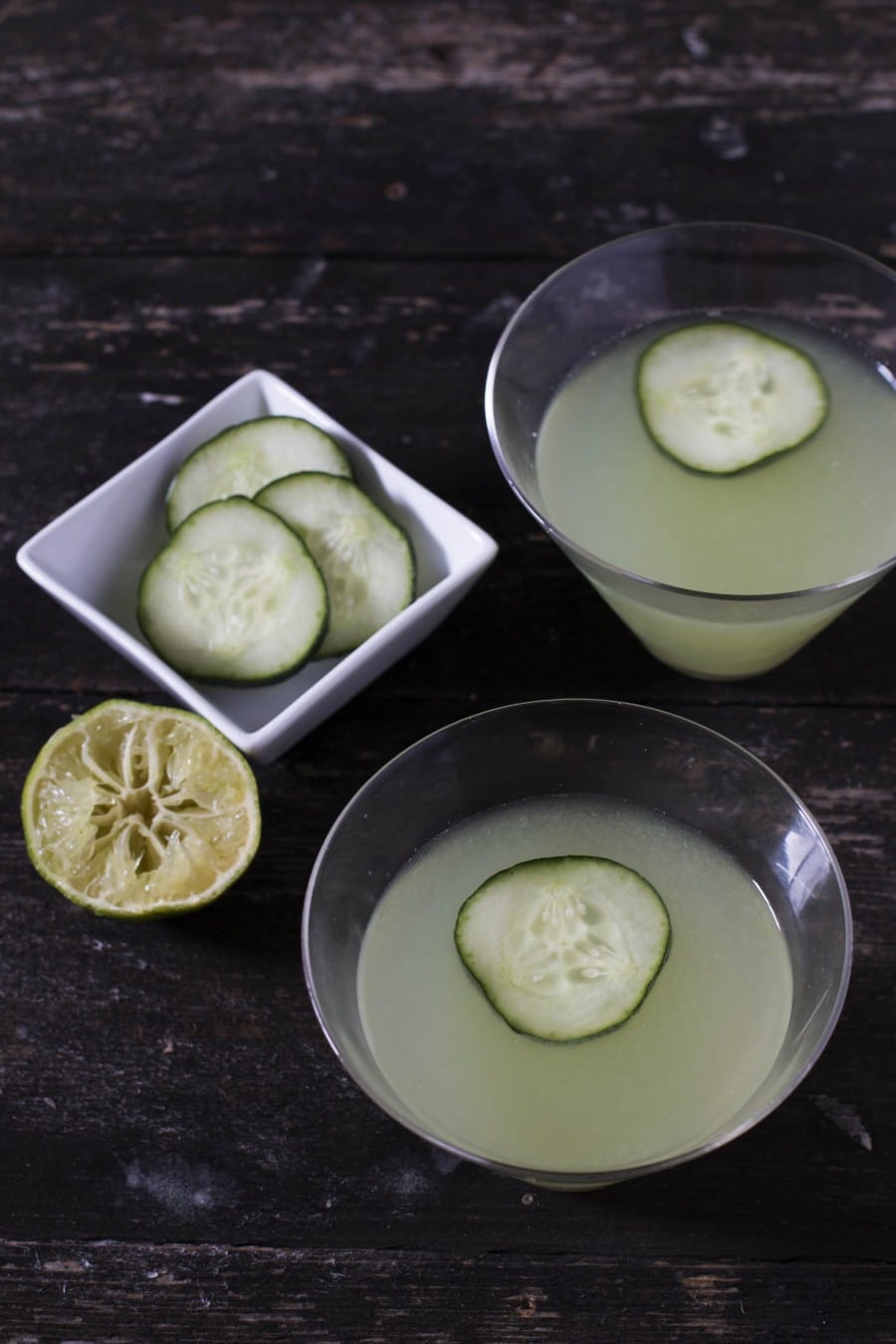 I was inspired to make this martini for two reasons. First, this has been an intense week and I am trying to prep everything so I can be ready for Food Blog Forum *squeals*, so exhaustion means one remedy… vodka. Don't judge. 
Second is I have two people in my life who LOVE cucumber. A lot. Their passion for cucumber in cocktails has been brought up so many times lately that I had to make a cucumber martini in their honor!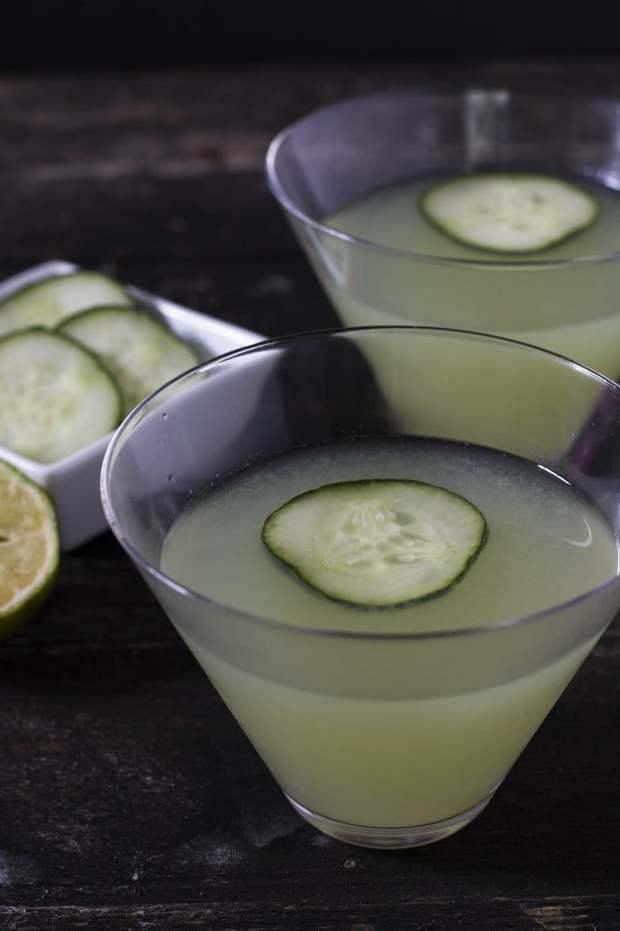 I love how fresh and clean this martini is. Even though it's a martini and by nature a strong drink, it doesn't taste so intensely harsh like some martinis I've had. I am not one for a drink that tastes strongly like rubbing alcohol – I need something to cut that harsh alcohol taste.
The blend of crisp cucumber juice with the citrus juice really mellows out the vodka, leaving you with that little zing from the vodka at the very end. You immediately exclaim "ahhh" after every sip.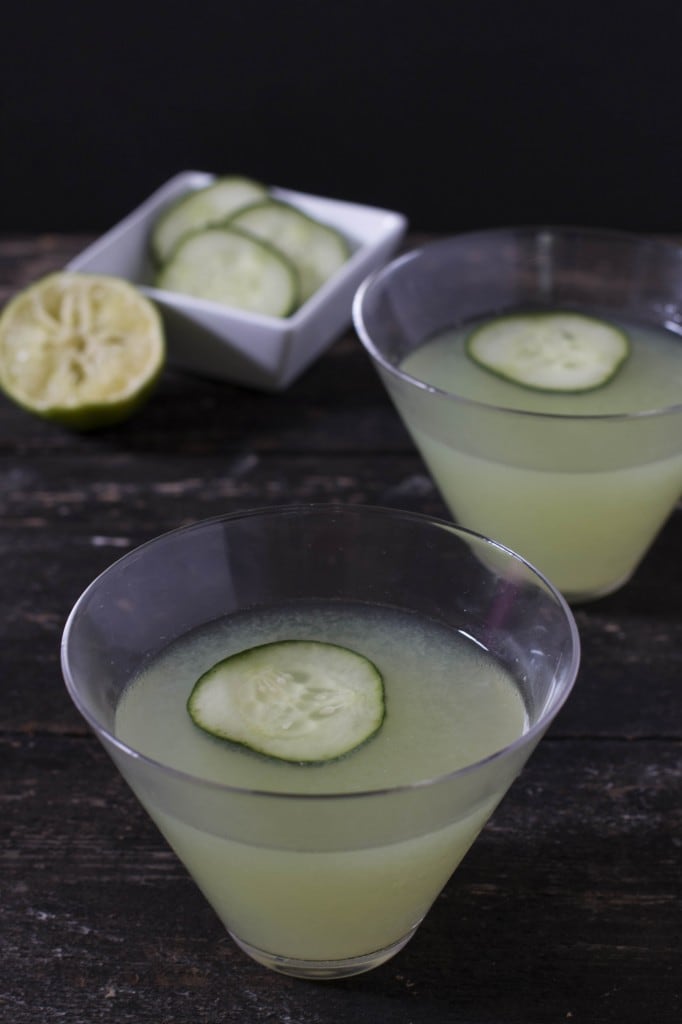 Really, it's impossible to avoid.
Now I am going to go silently freak out about what the heck I should wear to Food Blog Forum (why is this a real concern of mine?)! Ashville here I come!!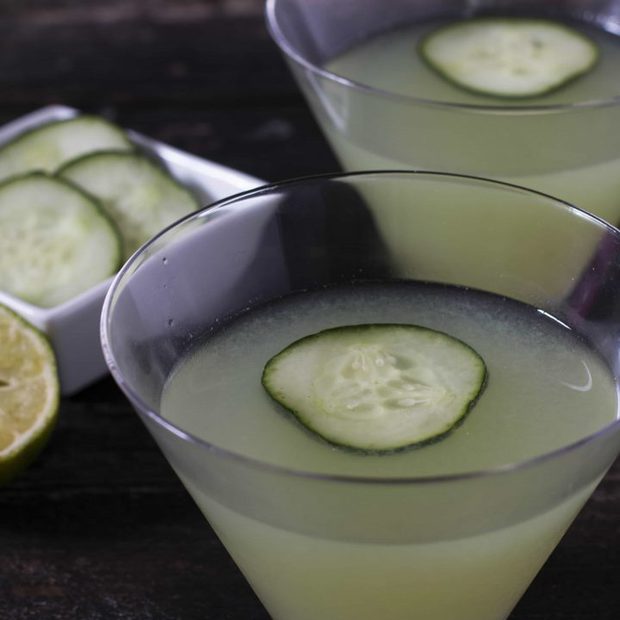 Cucumber Martini
Yield: 2 cocktails
Additional Time: 10 minutes
Total Time: 10 minutes
Fresh cucumber and lime juice make this martini refreshing and crisp.
Ingredients
4 oz vodka
1 oz fresh lime juice
2 cucumbers, peeled and cut into chunks
Instructions
Add the cucumber chunks to the bowl of a food processor. Puree until the cucumbers have broken down into a smooth mixture. Strain the processed cucumbers over a medium bowl. Clean the strainer. Get another medium bowl and strain the cucumber juice again. Strain one last time (cleaning the strainer in between each time you strain) into a clean glass. The mixture should be clear by the third time you strain. If it's still pretty cloudy, repeat the straining process until it's clear. You should end up with 1 cup of fresh cucumber juice.
Fill a martini shaker with ice and add the vodka, lime juice, and 2 oz of the fresh cucumber juice. Shake vigorously and strain into two martini glasses. Serve immediately.
The remaining fresh cucumber can be reserved in the refrigerator for up to 5 days.