Please note this post contains affiliate links.
Looking for the perfect combination of tequila and tacos? Look no further! Today we are rounding up 25 easy-to-make tequila and tacos recipes that will take your taste buds on a flavor-packed journey. Whether you're planning a fiesta with friends or just craving a tasty meal, this mouthwatering guide is sure to please.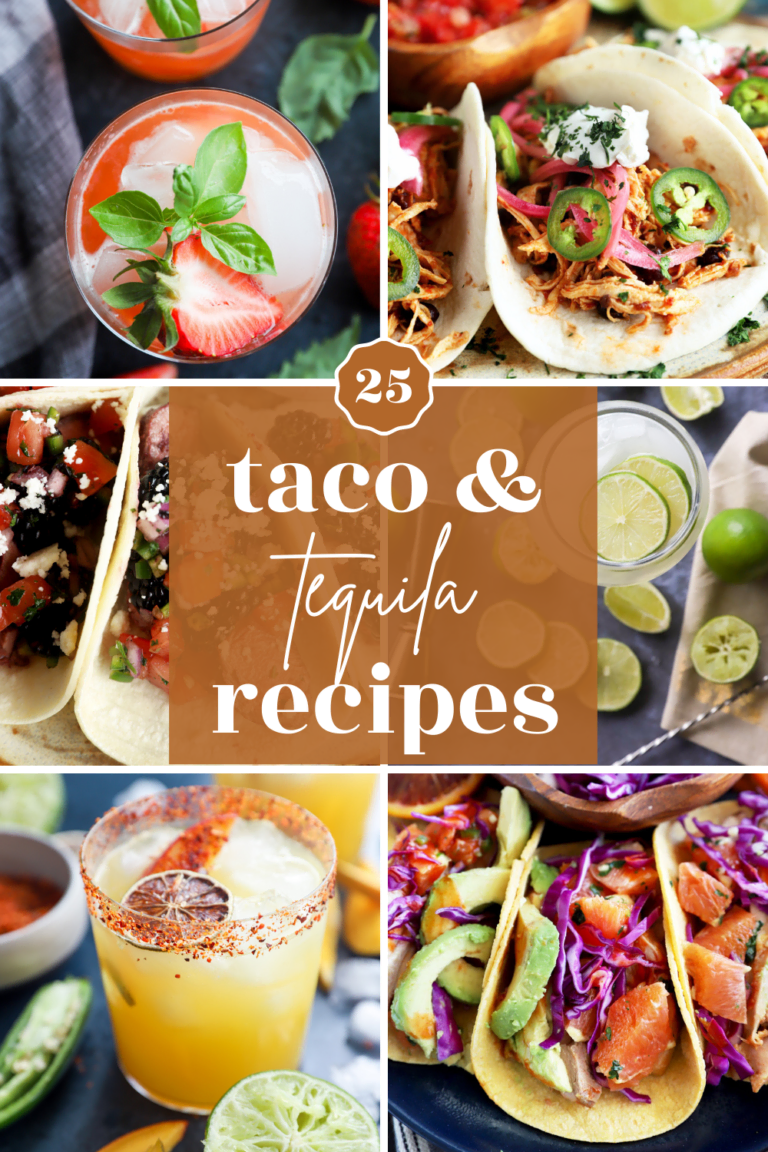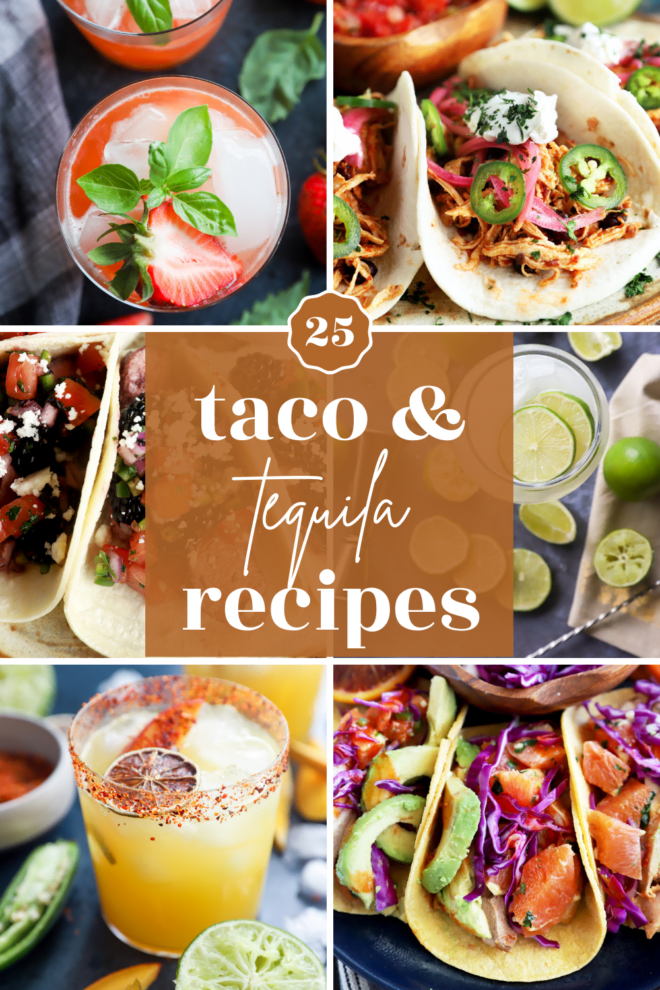 what's in this post
When it comes to tequila and tacos, you know that I am absolutely down to have both every single day. Forever. If you are anything like me (I'm guessing that you are since you are already here), you LOVE tacos. So let's dive into my list of all-time favorite taco recipes for your weekend celebrations!
taco recipes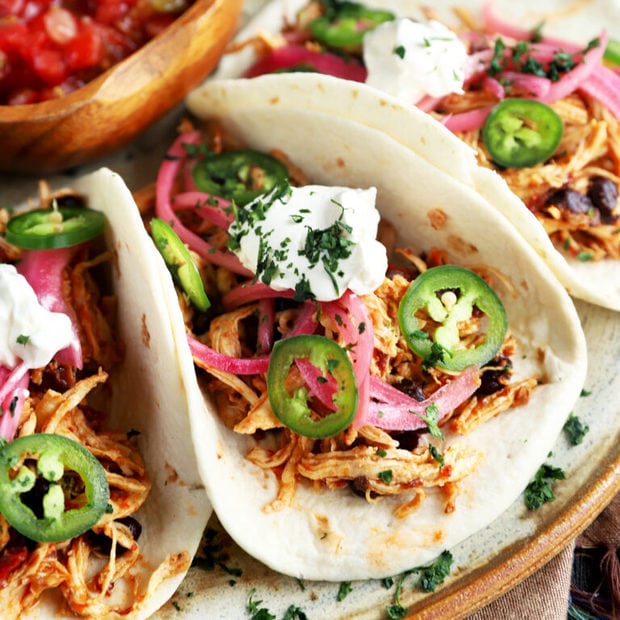 Instant Pot Chipotle Chicken Tacos
Instant Pot Chipotle Chicken Tacos are smoky, spicy, and hearty. Those bold flavors combined with quick pickled red onion is exactly what taco night is all about.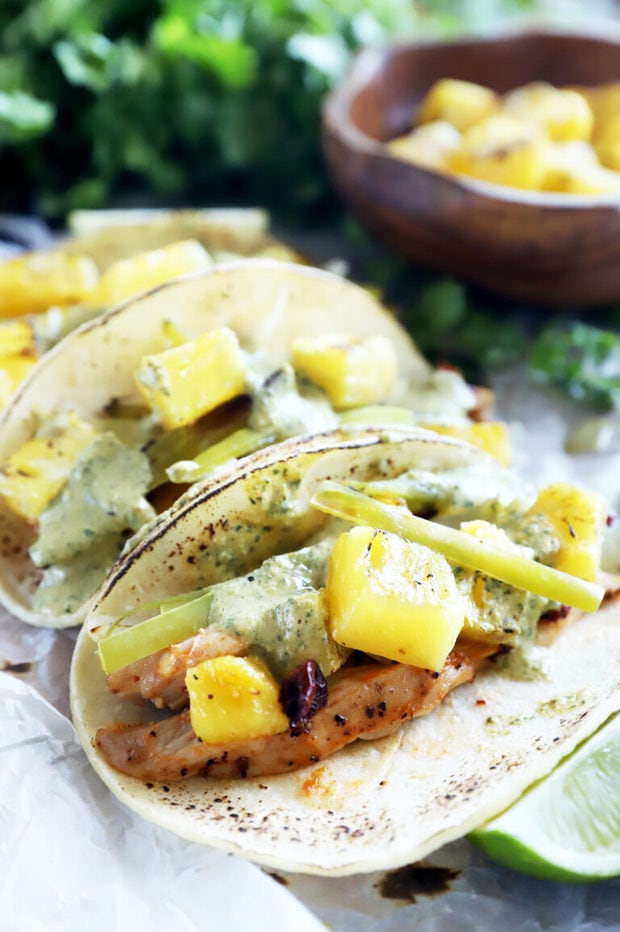 Sheet Pan Pineapple Chipotle Chicken Tacos with Jalapeño Sauce
Sheet Pan Pineapple Chipotle Tacos with Jalapeno Sauce gets dinner on the table in less than 30 minutes, with as little work as possible. Super easy mix of spicy, sweet, and smoky!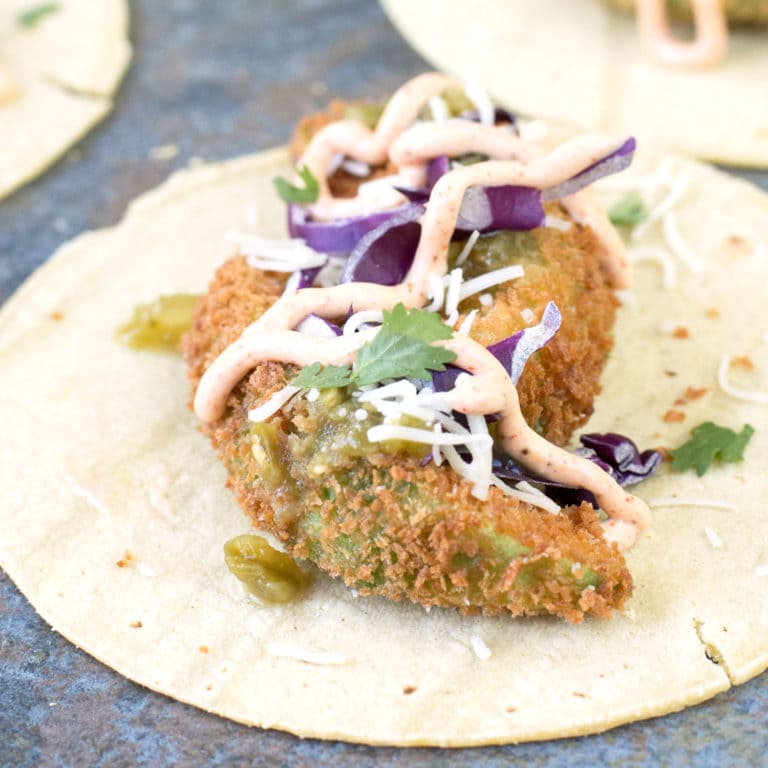 Fried Avocado Tacos
Fried Avocado Tacos are a quick and easy Meatless Monday meal that everyone will love! They are crispy, crunchy and packed with flavor – not to mention a chili lime dressing that you're going to want to start putting on EVERYTHING.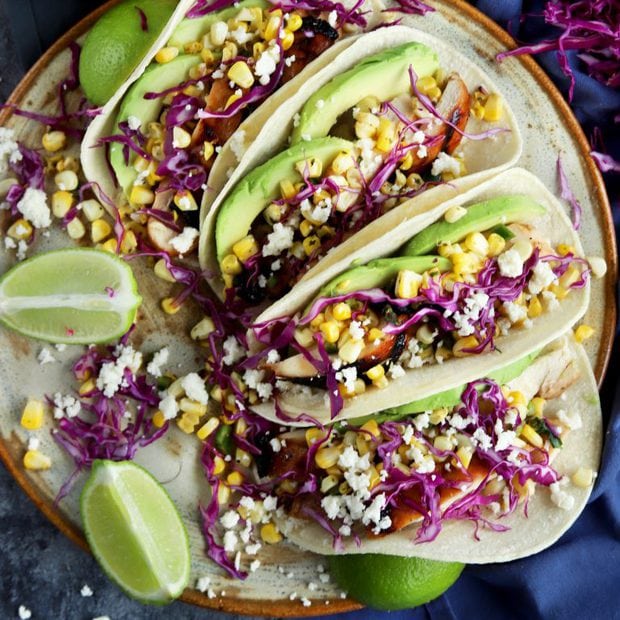 Charred Cilantro Lime Corn Chicken Avocado Tacos
Charred Cilantro Lime Corn Chicken Avocado Tacos are the best reason to stay in for Taco Tuesday this week. Every element of these colorful tacos provides texture and ample punches of flavor!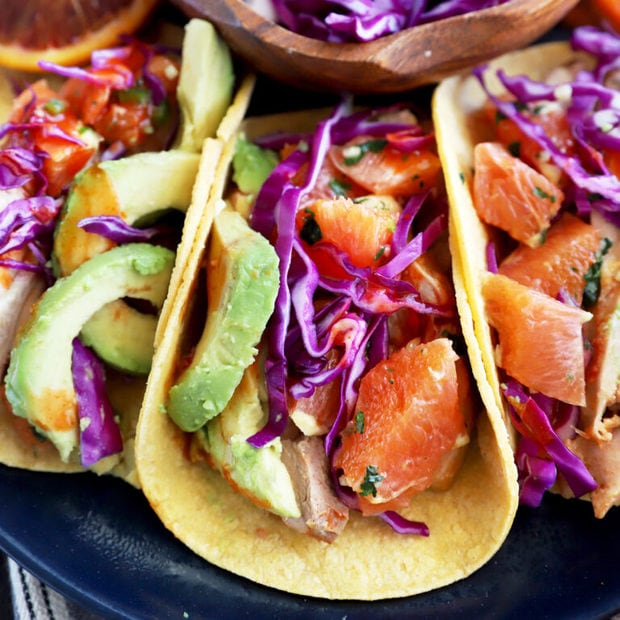 Blood Orange Honey Ginger Chicken Tacos with Cara Cara Orange Salsa
Blood Orange Honey Ginger Chicken Tacos with Cara Cara Orange Salsa is how we brighten things up for dinner in our kitchen! These tacos have it all: sweet, tart, savory, and spicy.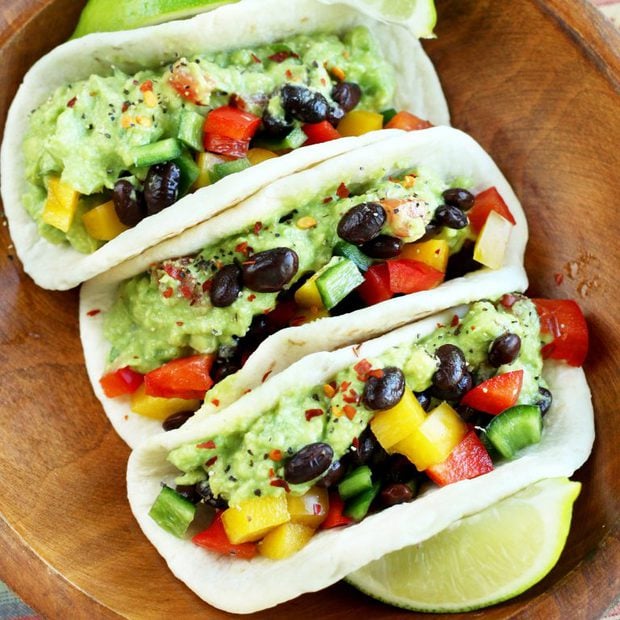 Guacamole Tacos
Guacamole Tacos are a savory, vegetarian taco for all those who are avocado-obsessed. Smooth creamy guacamole paired with crunchy peppers and black beans make these simple tacos flavorful and simply delicious.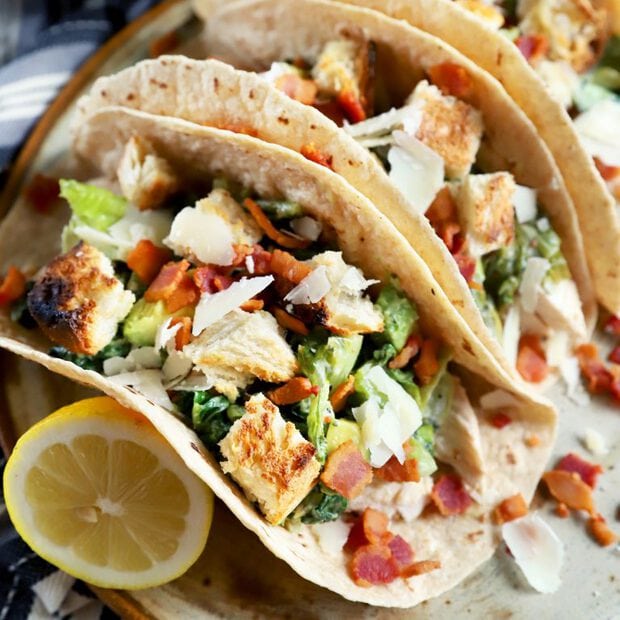 Charred Caesar Salad Avocado Chicken Tacos
Charred Caesar Salad Avocado Tacos are the way that I make salad something I actually CRAVE! A simple caesar marinade for the chicken really brings out the classic flavors of the salad, and the char from the grill gives the tacos a nice, smoky flavor.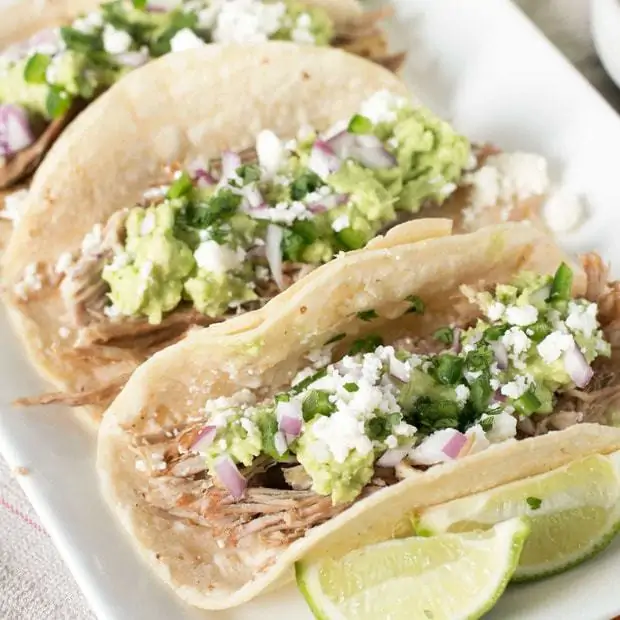 Tequila Lime Pulled Pork Tacos
Boozy and full of spicy flavor, these tacos are downright irresistible!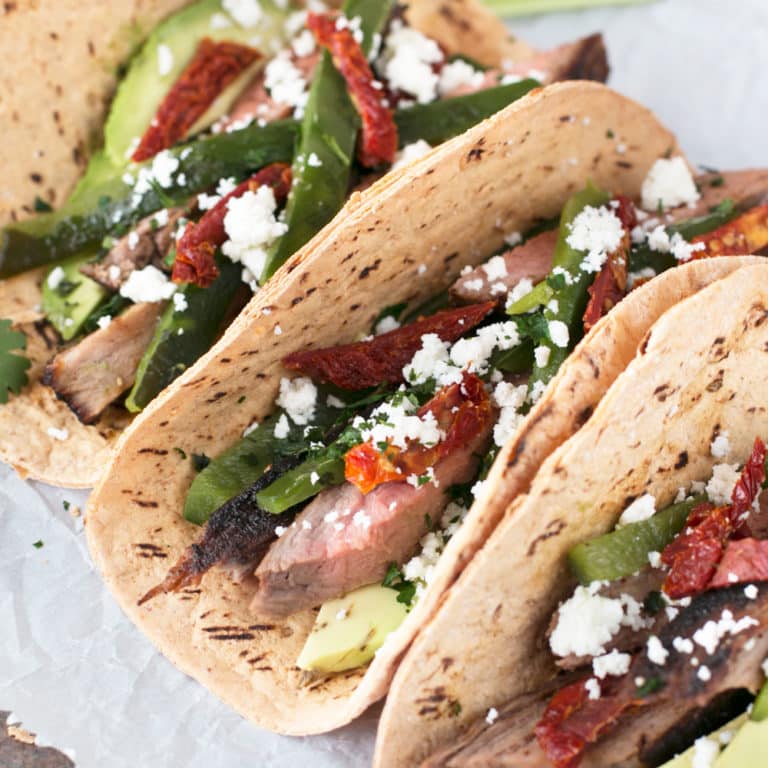 Grilled Flank Steak Poblano Tacos
Grilled Flank Steak Poblano Tacos are the taco of the summer! Fire up those grills, my friends. This combo of grilled flank steak, charred poblanos and sun-dried tomatoes will have mouths watering!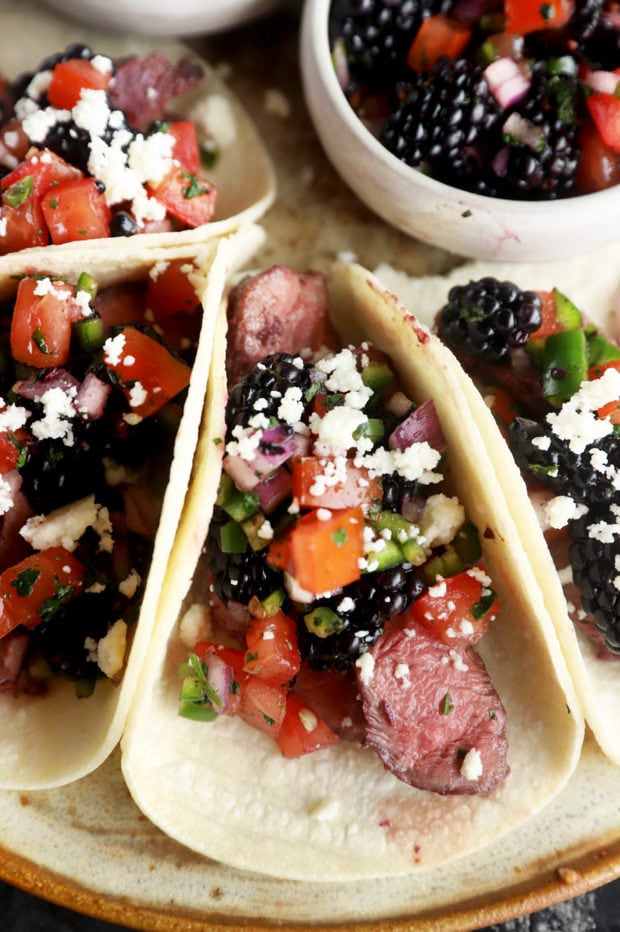 Grilled Blackberry Steak Tacos with Blackberry Salsa
Steak is made tender and juicy with a blackberry marinade, then topped with a vibrant blackberry salsa!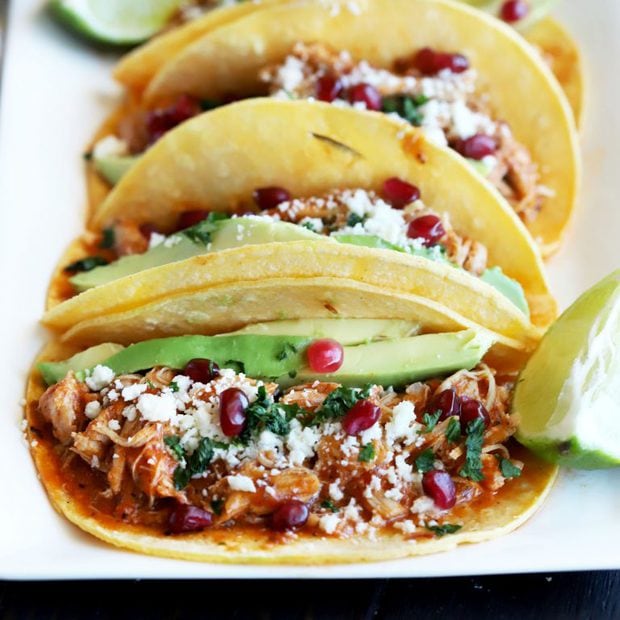 Instant Pot Chicken Tinga Tacos
Instant Pot Chicken Tinga Tacos are spicy, flavorful, and full of spark. The hearty chicken tinga is made in the Instant Pot, making it the ideal dinner for any weeknight.
tequila recipes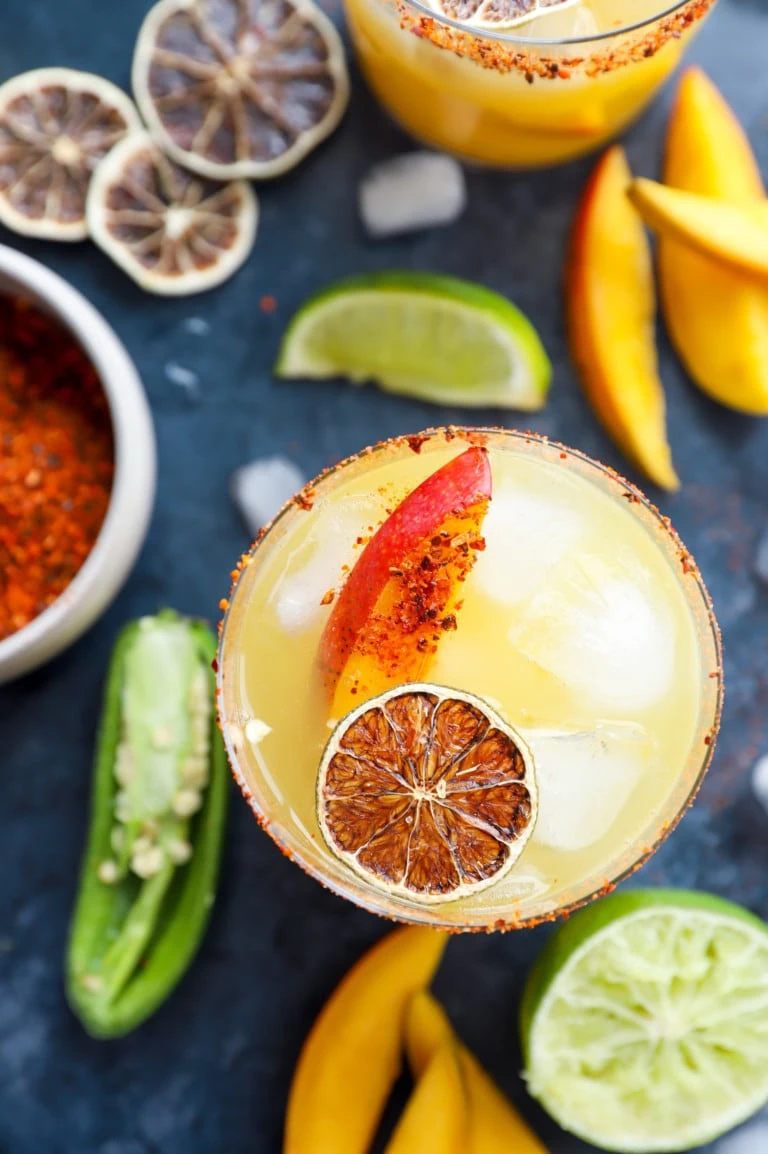 Spicy Mango Margarita
A Spicy Mango Margarita is just the right balance of sweet, spicy, and tangy to refresh your palate! Pair it with your favorite tacos, dips, and more. There's also an option to make it in a big batch below!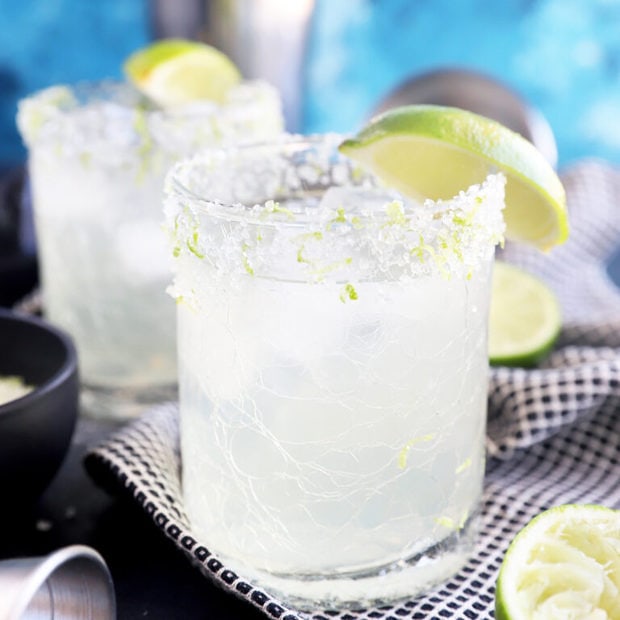 Limeade Margaritas
Limeade Margaritas are my new favorite twist on a margarita! Limeades remind me of childhood summers spent outside, so I had to give it a grown up upgrade. It's the drink of the summer!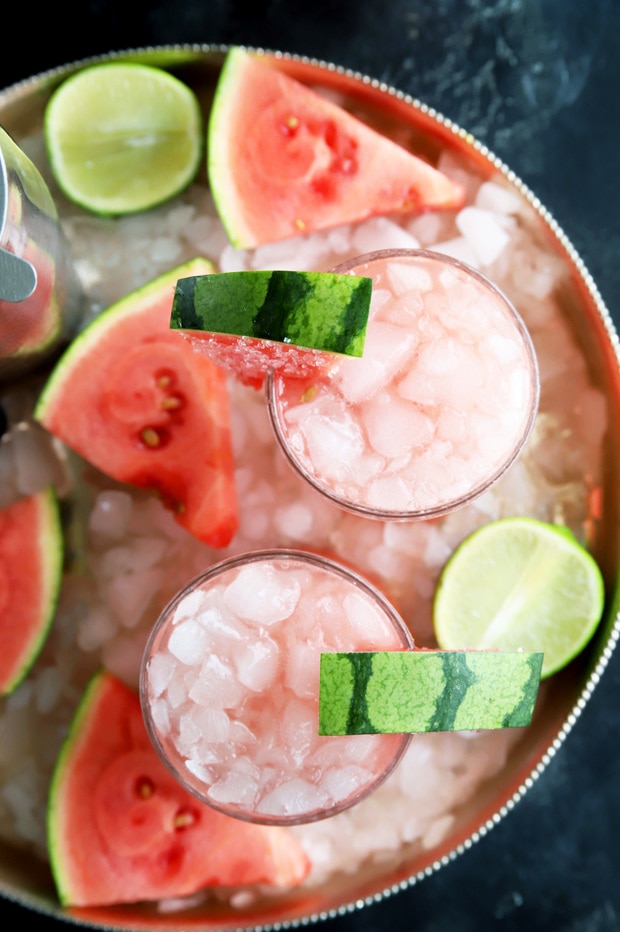 Salted Watermelon Grapefruit Paloma
Kick back and sip on a Salted Watermelon Grapefruit Paloma! The combination of sweet and tart fruit, plus a bit of salt, come together to make the perfect summer sipper.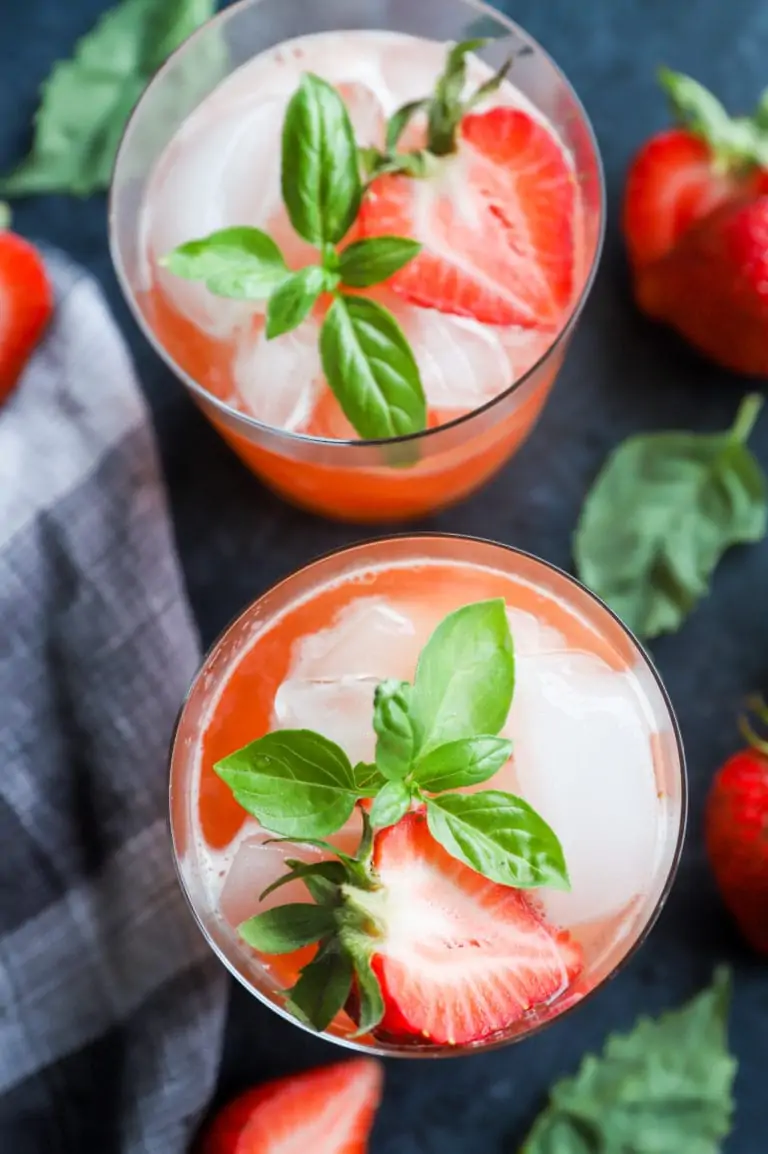 Strawberry Basil Margarita
A Strawberry Basil Margarita is an herbaceous twist to a strawberry margarita, served on the rocks! The vibrant flavors make this cocktail sweet, tart, and totally refreshing.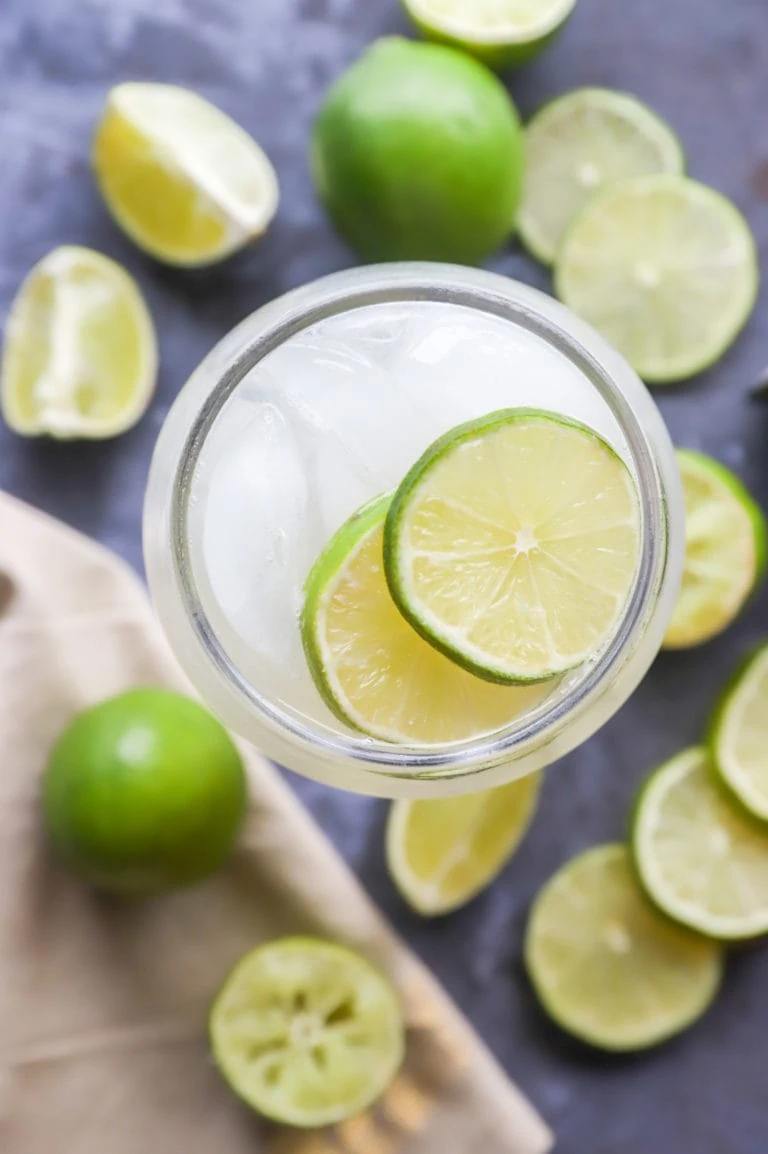 Margarita Mexican Mule
A Margarita Mexican Mule is a refreshing twist on the cocktail with a burst of extra flavor and freshness. You can even turn it into a big batch cocktail!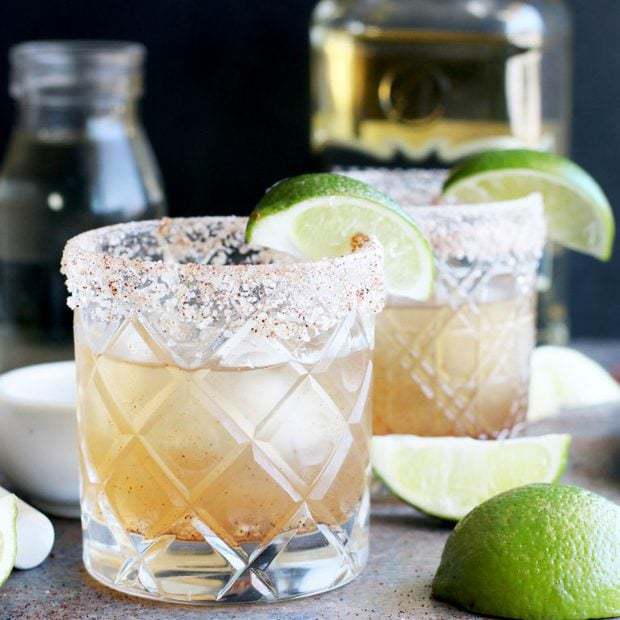 Smoky Jalapeño Margarita
A Smoky Jalapeño Margarita is just the blend of smoky, savory and spicy to elevate your margarita game to all new heights. With an easy-to-make jalapeño simple syrup and a smoked chili sea salt rim, every sip is an adventure.
Strawberry Jalapeno Margarita
A blended Strawberry Jalapeno Margarita is just the spicy, sweet, and tart margarita recipe that's perfect for whatever celebration you have coming up this summer!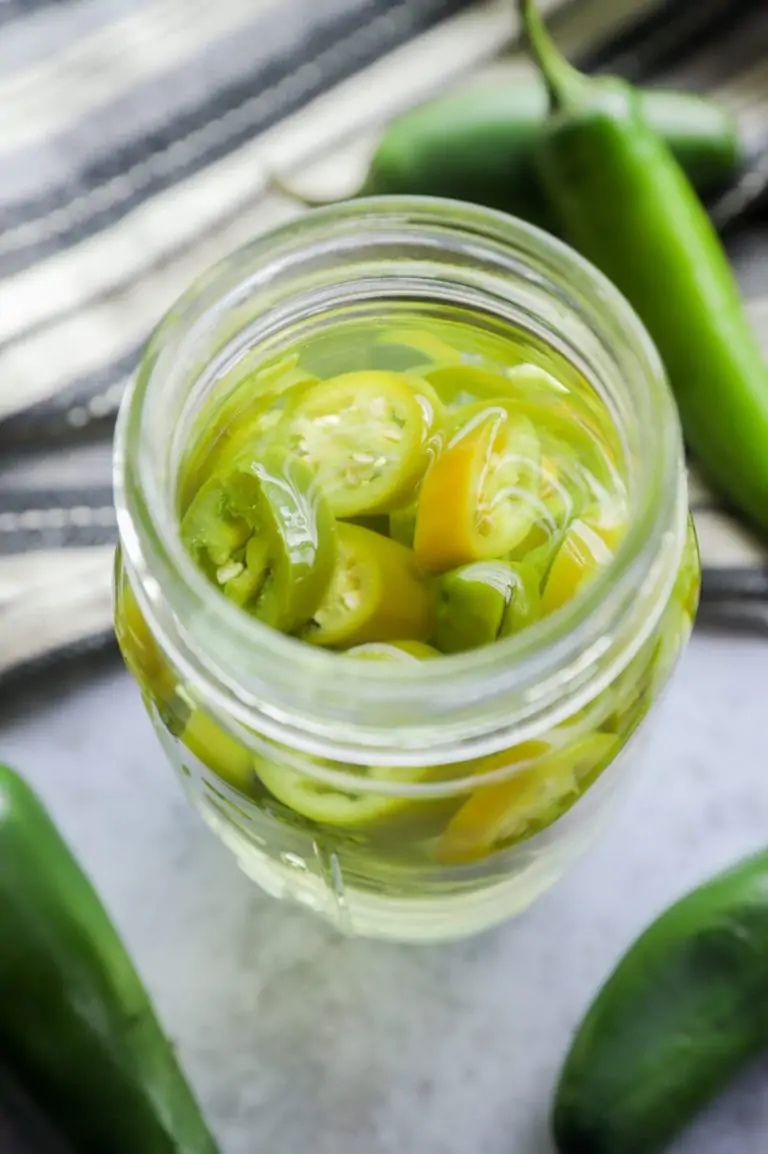 Spicy Infused Mezcal
Spicy Infused Mezcal is the ultimate smoky, fiery combination for your bar cart. The kick of fresh jalapeño peppers and serrano peppers give all your cocktails a twist that is unforgettable. Try it in your favorite margarita, paloma, and any other classic cocktail you can think of.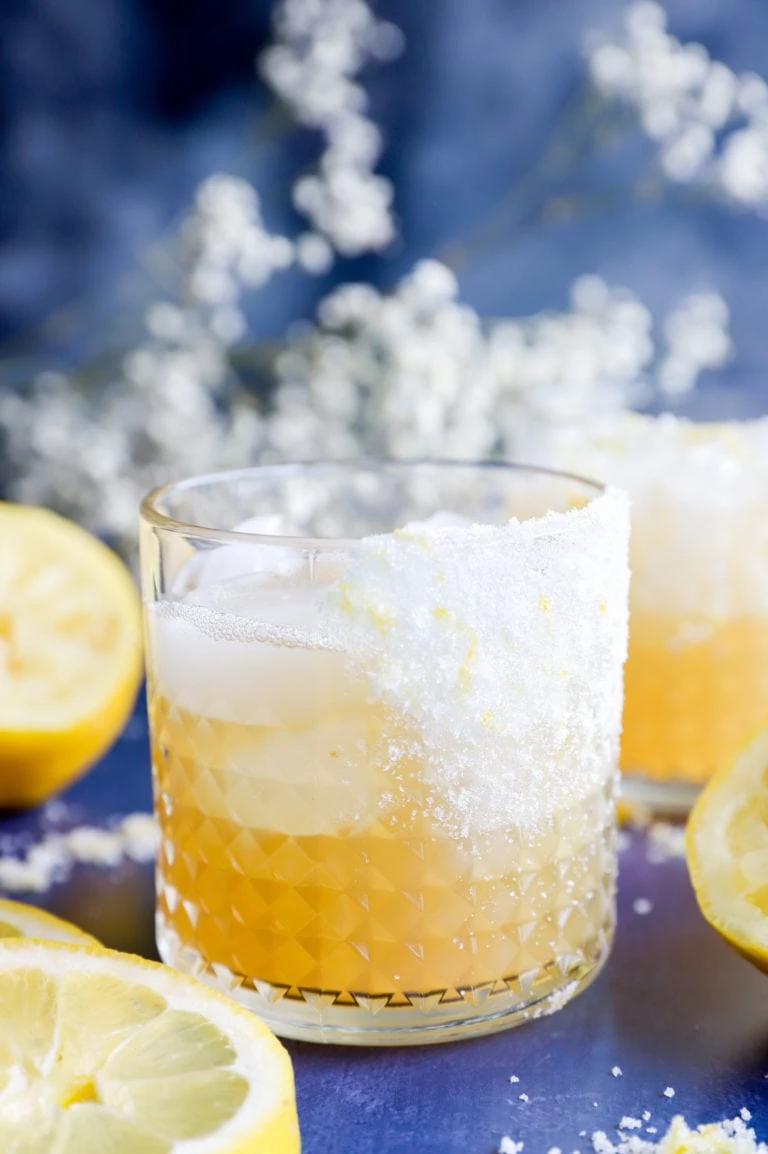 Lemon Agave Margarita
A Lemon Agave Margarita is a bright and citrusy take on the classic margarita, but without that pesky over-sweetened margarita mix. Made with fresh lemon juice and agave, this margarita is fresh and vibrant.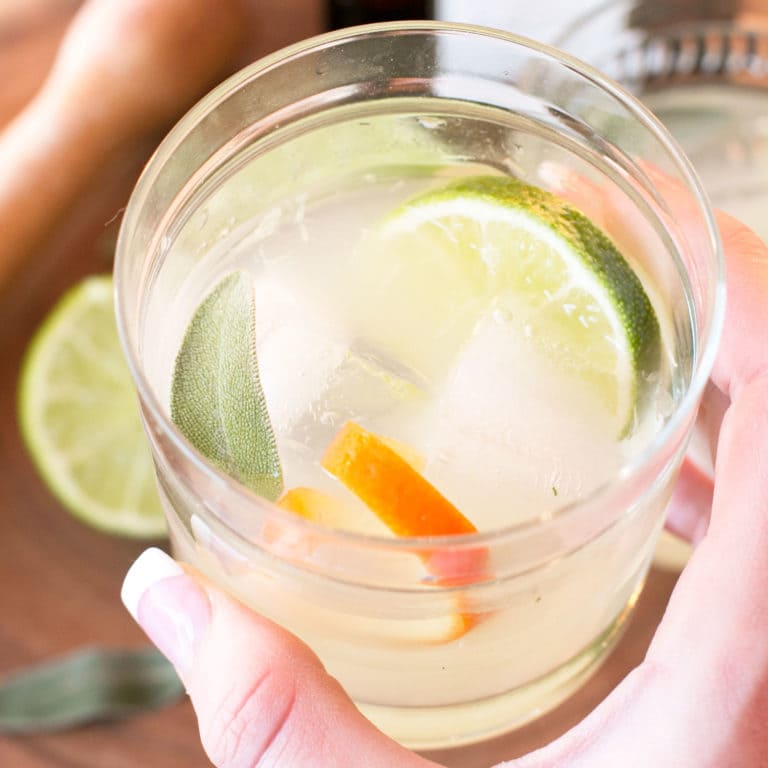 Tequila Sage Smash Cocktail
A Tequila Sage Smash is my twist on a classic smash cocktail, using tequila and savory sage. The sage and lime in this drink bring out the bold flavors of the tequila, making it one of my favorite strong winter cocktails.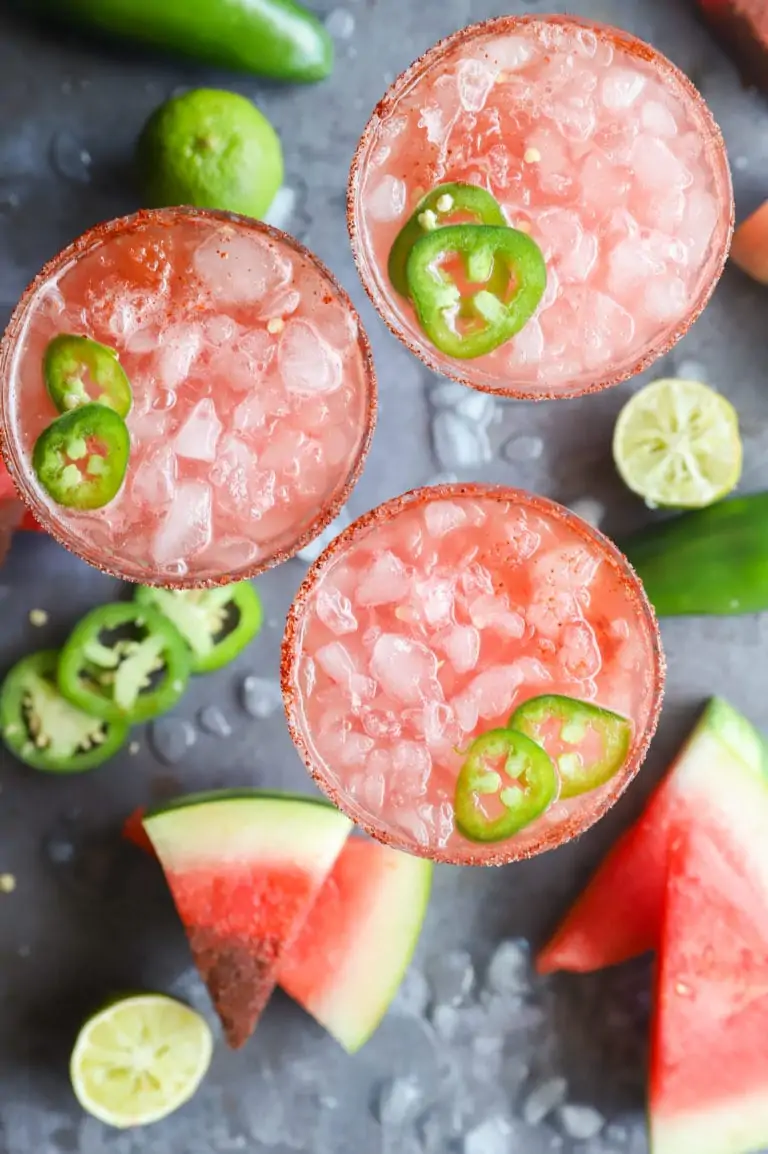 Spicy Watermelon Margarita
A Spicy Watermelon Margarita is the ultimate summer refreshment for happy hour! Made with fresh watermelon and jalapeño for a touch of subtle heat, you won't be able to stop at just one.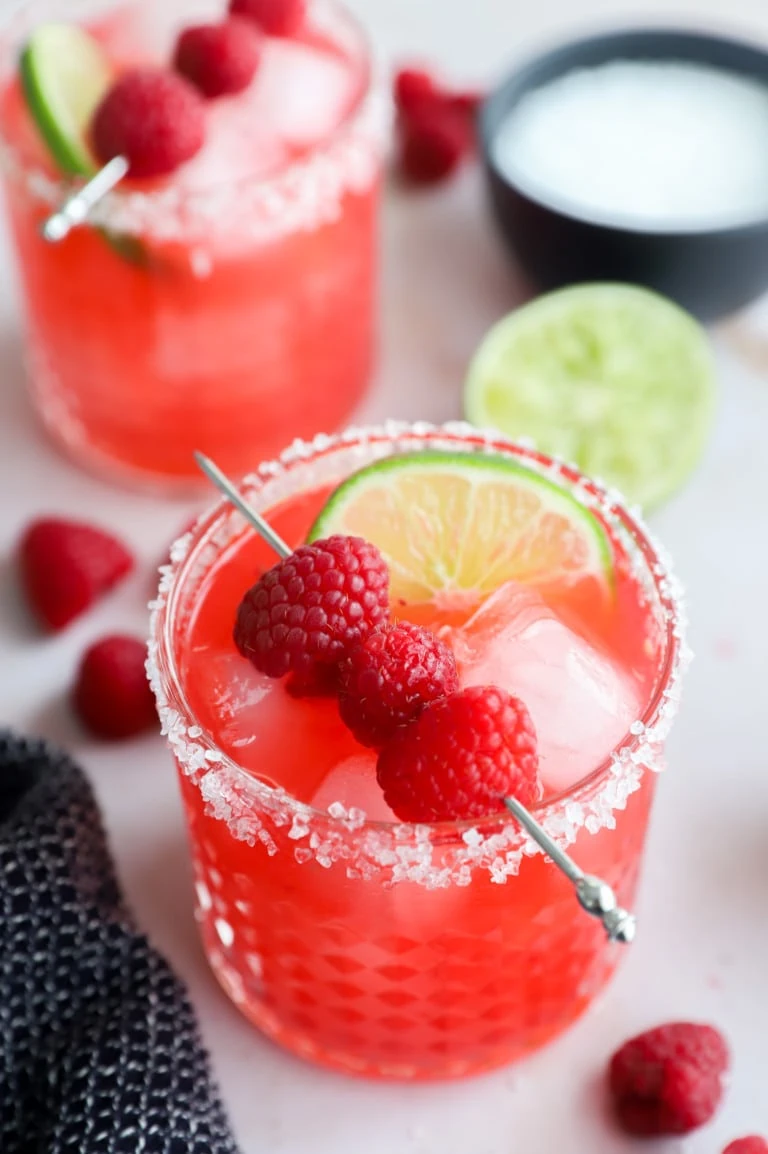 Raspberry Margarita
A refreshing Raspberry Margarita is some special, easy, and delicious to whip up this week! With only four ingredients, it's sure to be a hit with your friends and family.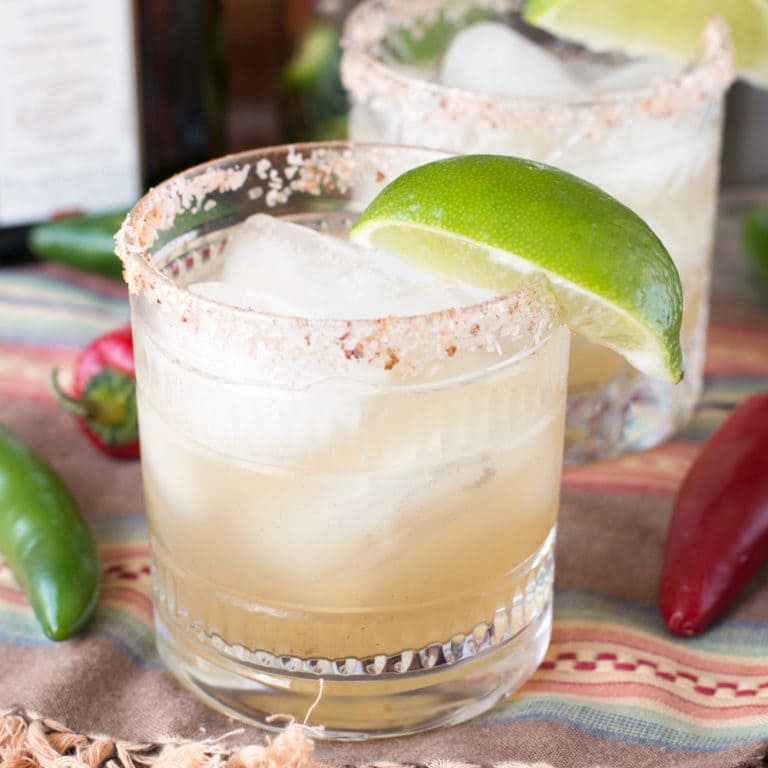 Chili Lime Margarita
Your Cinco de Mayo festivities only need one thing… A smoky, boozy, and spicy Chili Lime Margarita. So, who's thirsty??
my must-haves for tequila and tacos recipes
For my taco recipes, you'll notice that many of them are made with an Instant Pot (like the Instant Pot Ultra or Instant Pot Duo) or a slow cooker! That's because I'm all about EASY recipes. So if I had to add one must-have to your list, it would be any of these.
For tequila cocktails, you'll mostly need the same basic barware tools. This would include a jigger, cocktail shaker (my personal favorite is a Boston shaker), and cocktail strainer. Also make sure you have plenty of ice on hand!
just one more thing…
For those of you who are hoping to throw a party, you'll probably need some appetizers as well, right? To keep in the theme of tequila and tacos, I recommend this savory grilled mexican street corn crostini or mexican arancini! Both are oh-so tasty, as well as unique enough to really wow your friends and family when you serve them up.