Please note this post contains affiliate links.
Limeade Margaritas are my new favorite twist on a margarita! Limeades remind me of childhood summers spent outside, so I had to give it a grown up upgrade. It's the drink of the summer!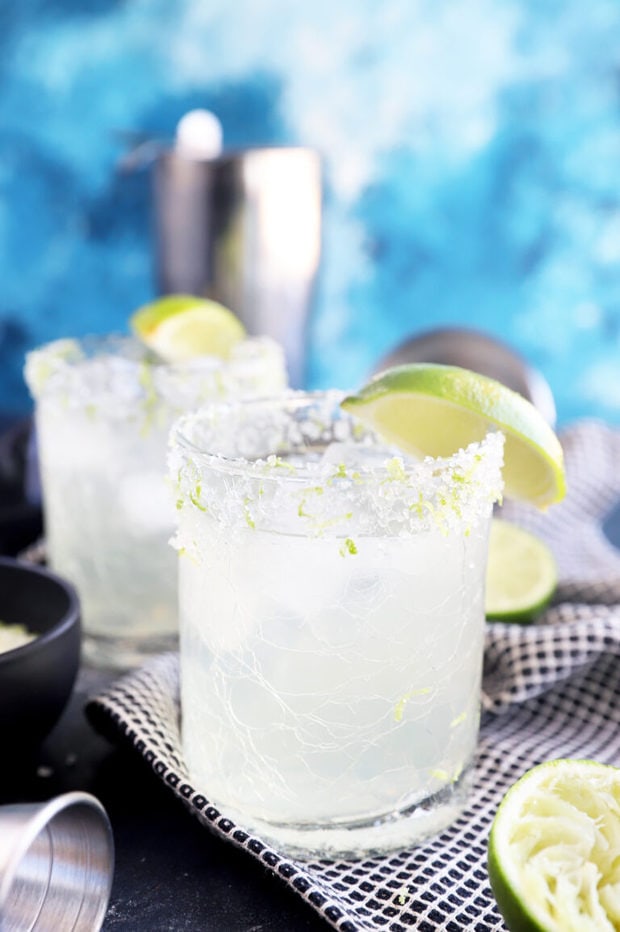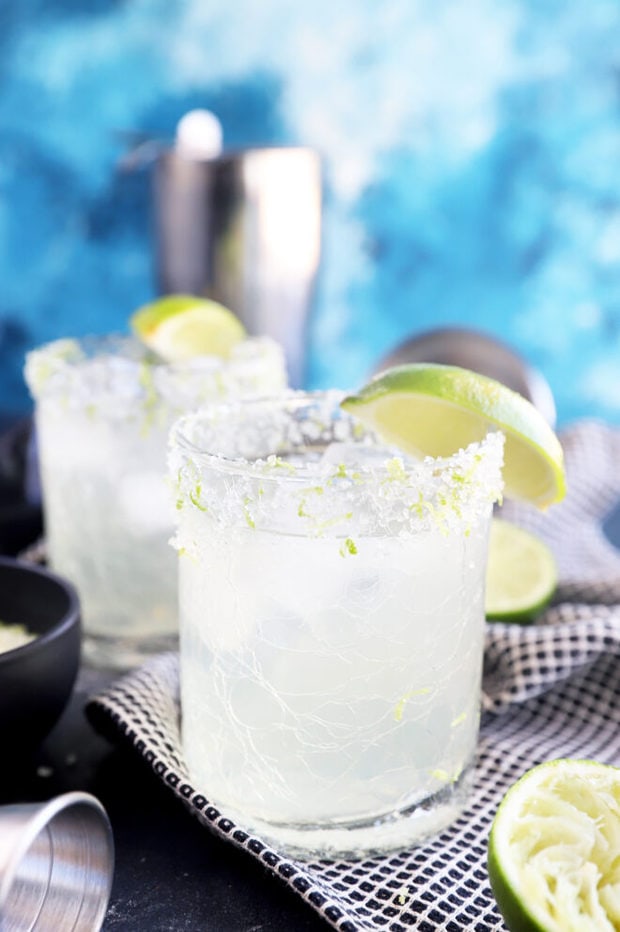 Yes, I'm coming at you with another drink this week. Don't worry though, this time it is boozy!
It's a bit sad that we will be inside for Cinco de Mayo this year, but with all the amazing recipes out there, it's also kinda fun. Instead of going out, you can throw your own mini celebration at home.
And that mini celebration should feature these limeade margaritas.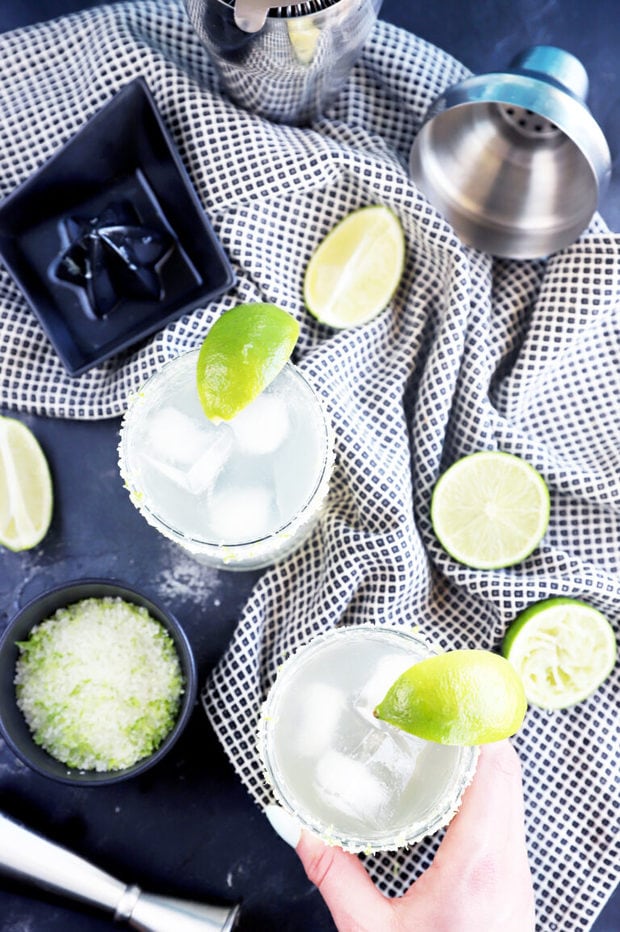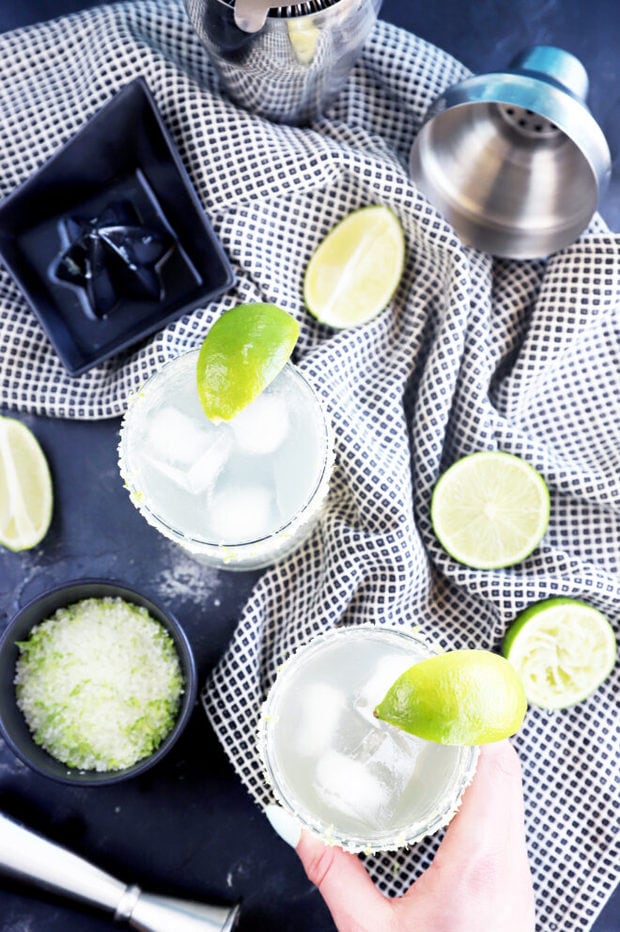 I promise to bring some food to you all next week, but to be honest, I've been a bit focused on the drinks lately. I think it's because Cinco de Mayo is coming up and I have SO many food recipes with Mexican flair on the site (not shocking, considering how much I love those flavors!).
However, I really don't have enough drinks to go with them.
Specifically, EASY cocktails that I know we are all looking for right now.
So while you are enjoying one of these limeade margaritas on the porch with your favorite Cinco de Mayo meal, I hope you soak up the beginning of summer with your loved ones. Or at least soak up the feeling of being a grown ass adult enjoying the limeade boozy freshness.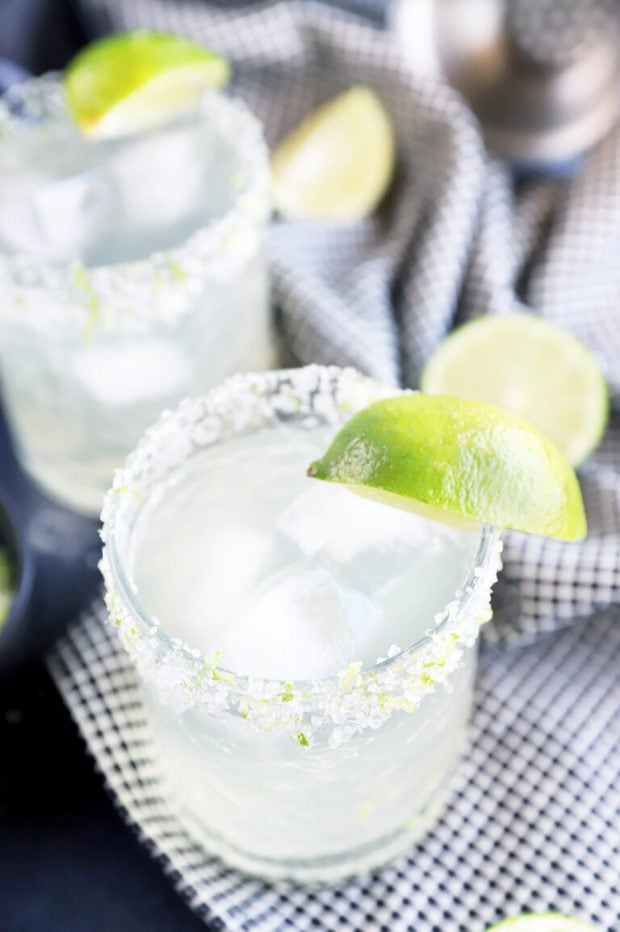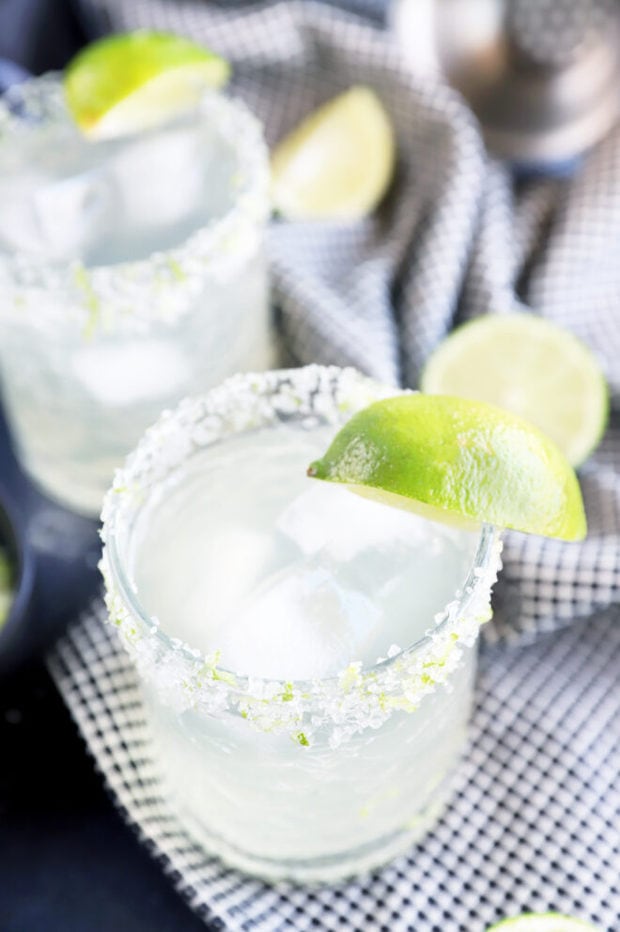 This Recipe's Must-Haves
For this cocktail, it couldn't be simpler… you just need a Boston cocktail shaker and a cocktail strainer!
Other than that, grab your favorite cocktail glasses. Personally, I like to serve margaritas in double old fashioned glasses versus margarita glasses. But you do you 😉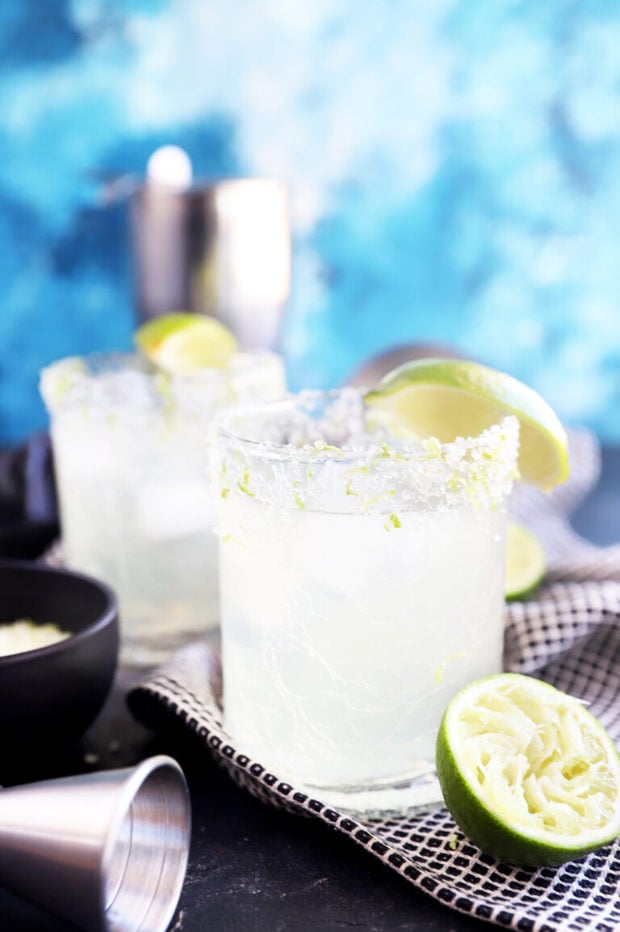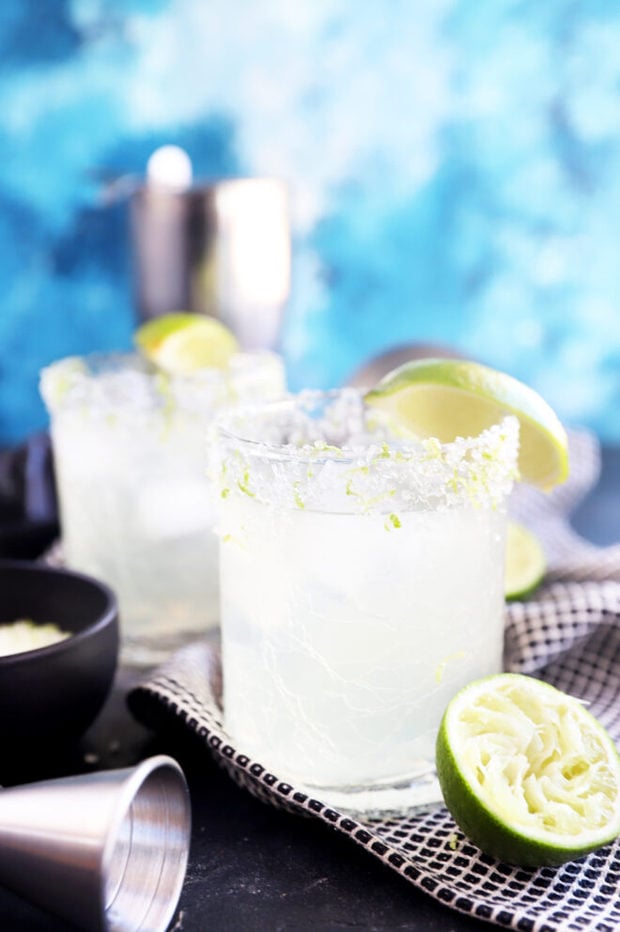 We're making limeade margaritas!
Rim
The rim for this class is super simple – lime zest and sugar or salt. The cocktail goes well with either salt or sugar!
Use a lime wedge to wet the rim of the glass, then roll the rim in the lime zest sugar/salt to coat. Fill with ice and set the glasses aside.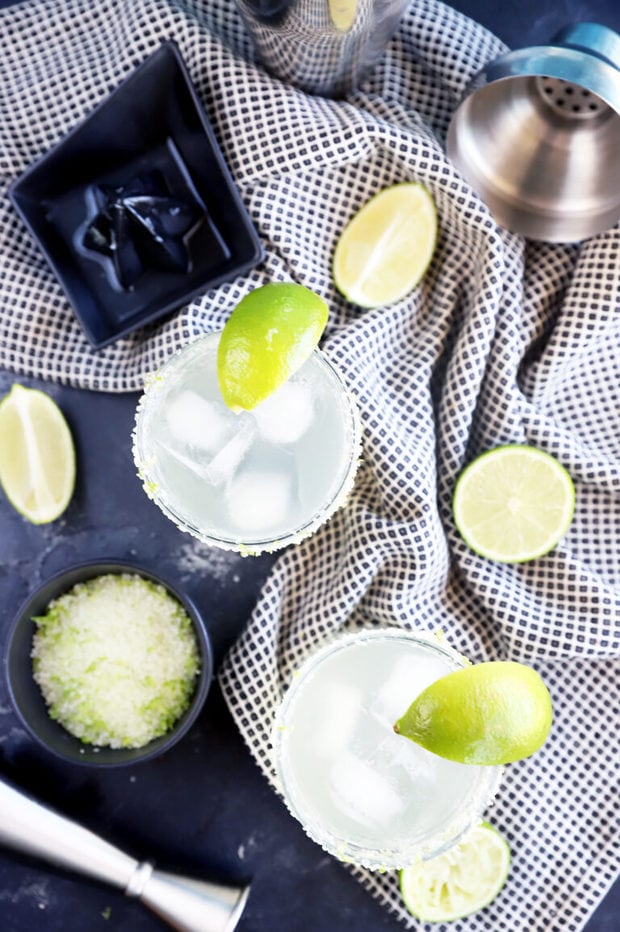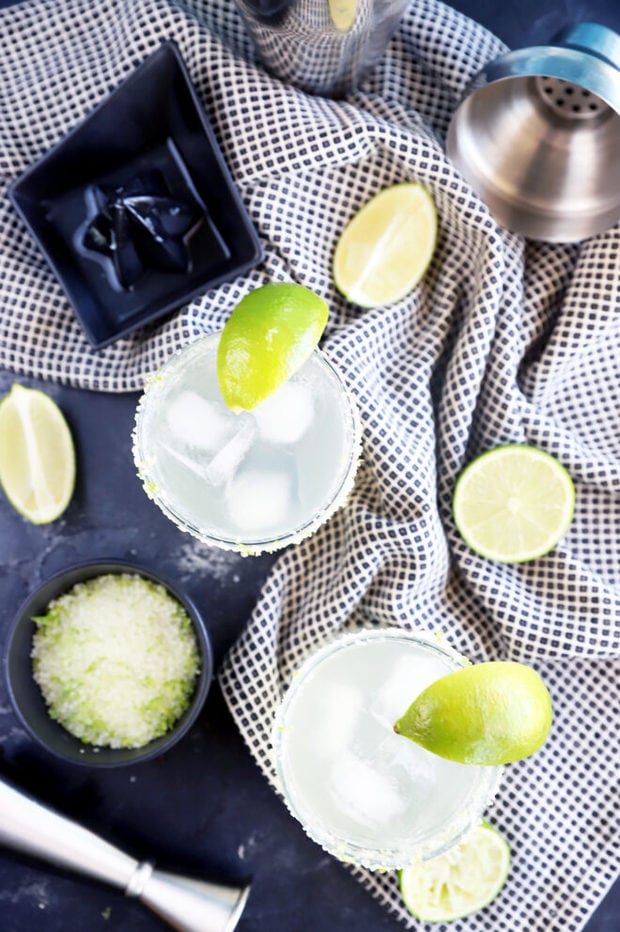 Shake
Add all the ingredients for the cocktail to a shaker filled with ice and then shake well.
Strain
Strain the cocktail into the prepared glasses and serve! I like to garnish with a lime wedge because I like the extra squeeze of citrus.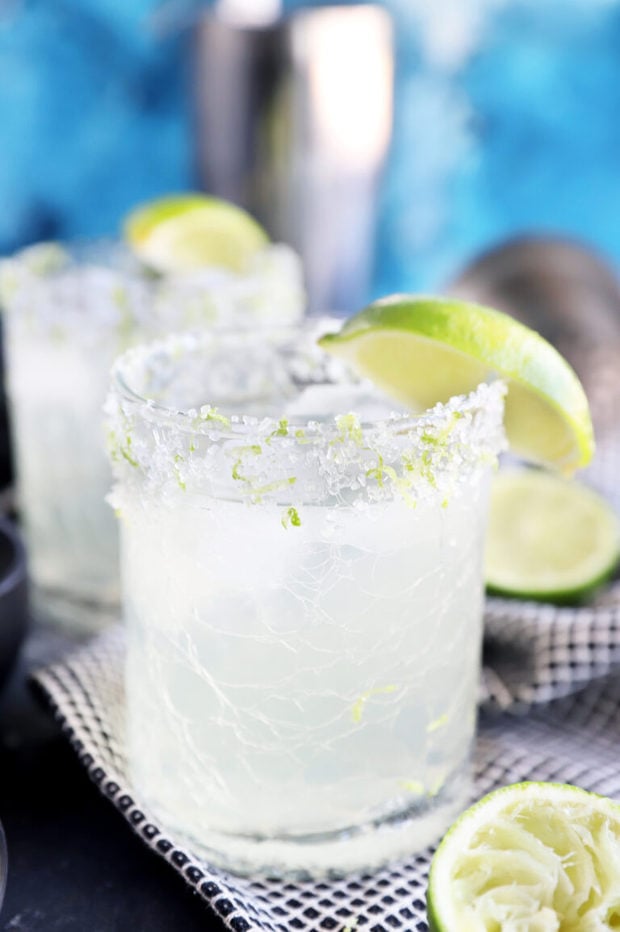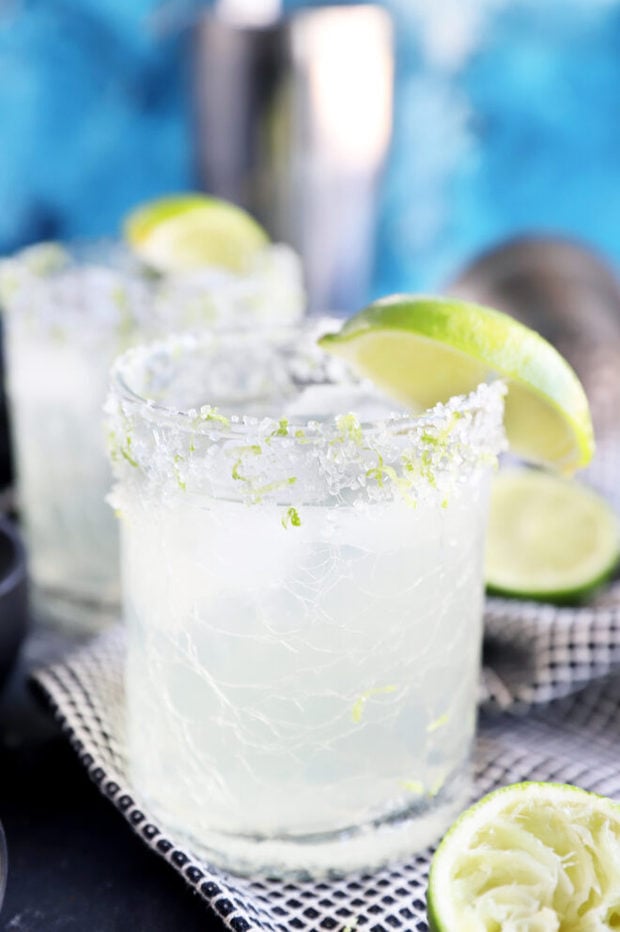 Got questions?
What brand of limeade should I use?
I personally like to use Santa Cruz Organic Limeade! I can find it in any grocery store here in Colorado. However you can use whatever brand you prefer. I always suggest going for the organic products!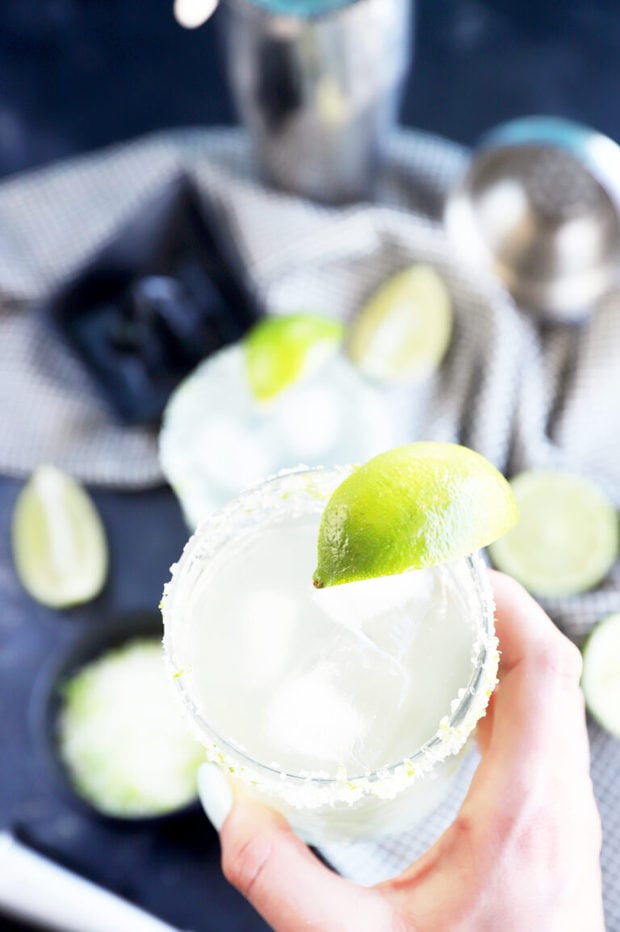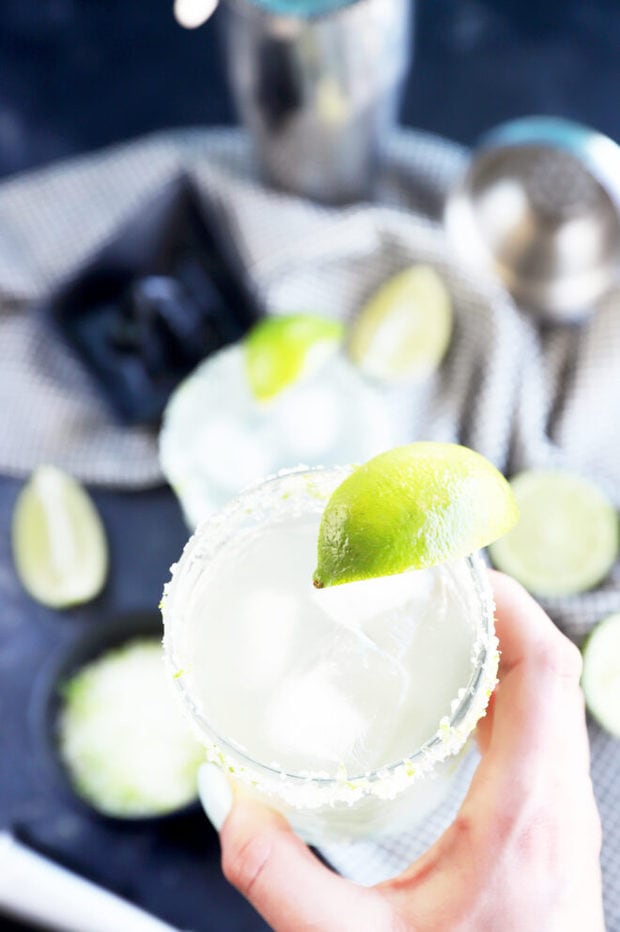 Here's some tasty Cinco de Mayo dinner recipe ideas:
Instant Pot Chipotle Chicken Tacos
Honey Lime Shrimp Guacamole Tostadas
Poblano Enchilada Chicken Empanadas
Creamy Salsa Verde Chicken Baked Taquitos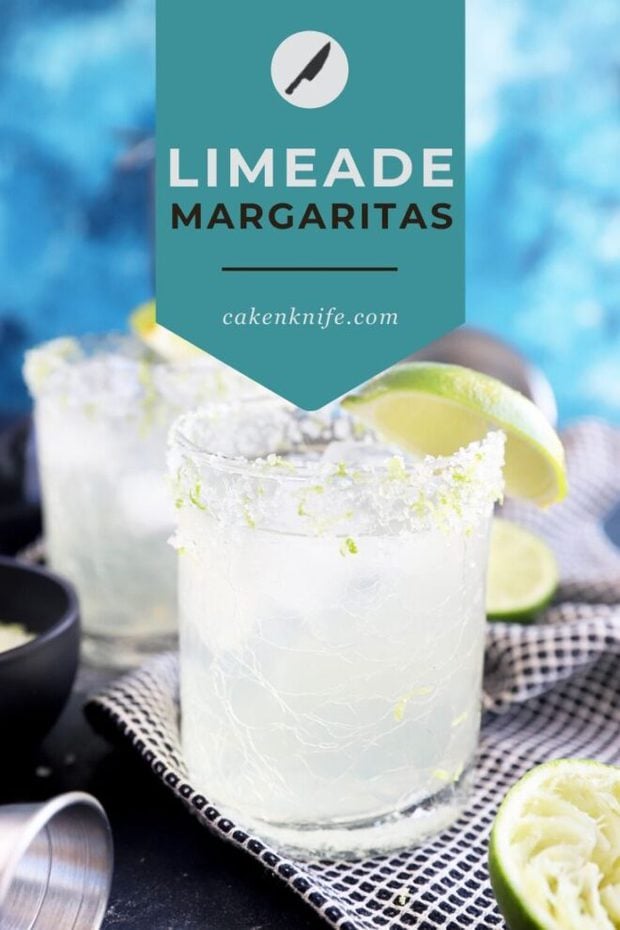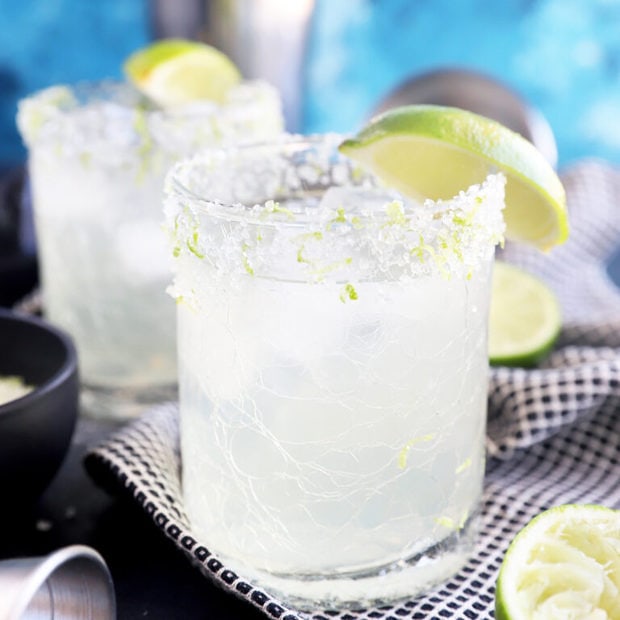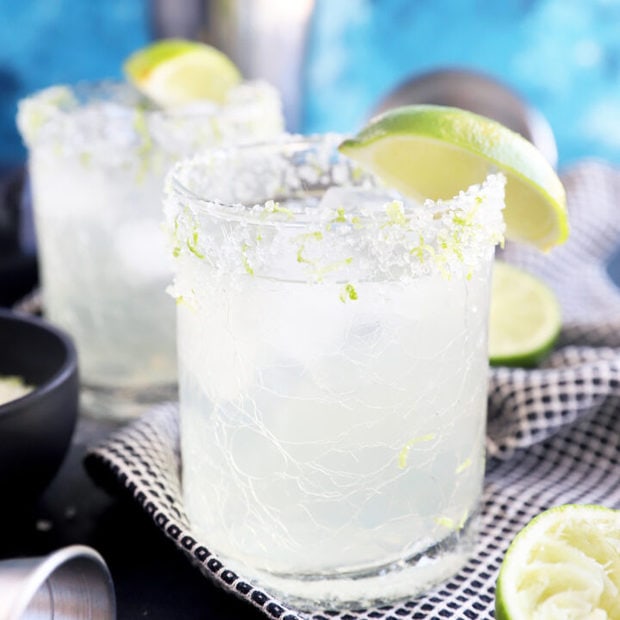 Limeade Margaritas
A simple 4-ingredient margarita recipe without the margarita mix!
Ingredients
Cocktail
1 cup limeade
1/2 cup silver tequila
1 oz triple sec
1 oz fresh lime juice
Garnish: lime wedges
Rim
1/4 cup salt or sugar
2 tsp lime zest
Instructions
In a small bowl, stir together rim ingredients. Dump out onto a small plate. Rub the rims of two glasses with a lime wedge. Roll the rims of the glasses in the lime sugar/salt. Fill with ice and set aside.
Fill a shaker with ice and add all ingredients for the cocktail. Shake well.
Strain into the glasses. Garnish with a lime wedge and serve.
Recommended Products
As an Amazon Associate and member of other affiliate programs, I earn from qualifying purchases.