Guacamole Tacos are a savory, vegetarian taco for all those who are avocado-obsessed. Smooth creamy guacamole paired with crunchy peppers and black beans make these simple tacos flavorful and simply delicious. They will be the star of your next taco night!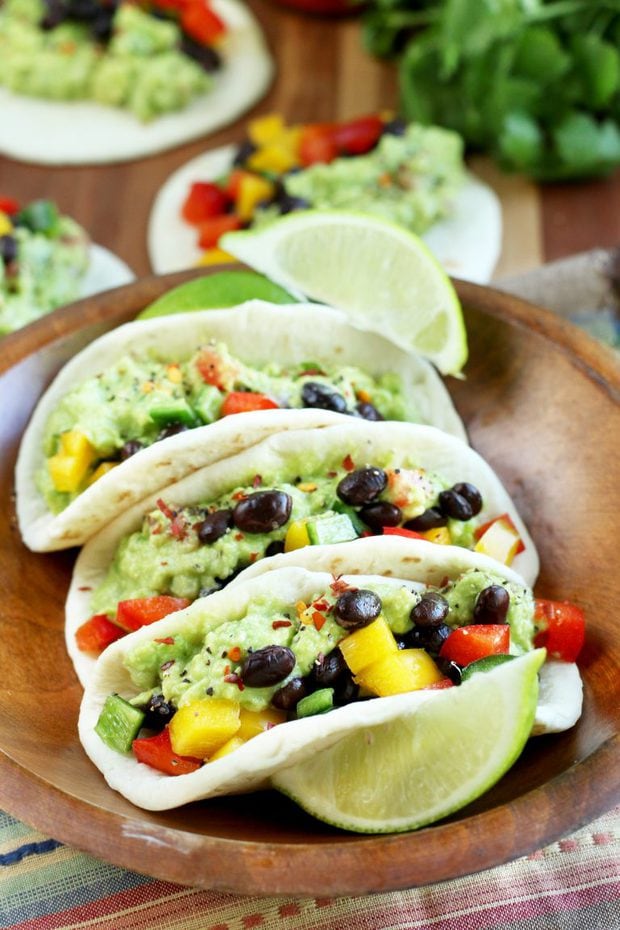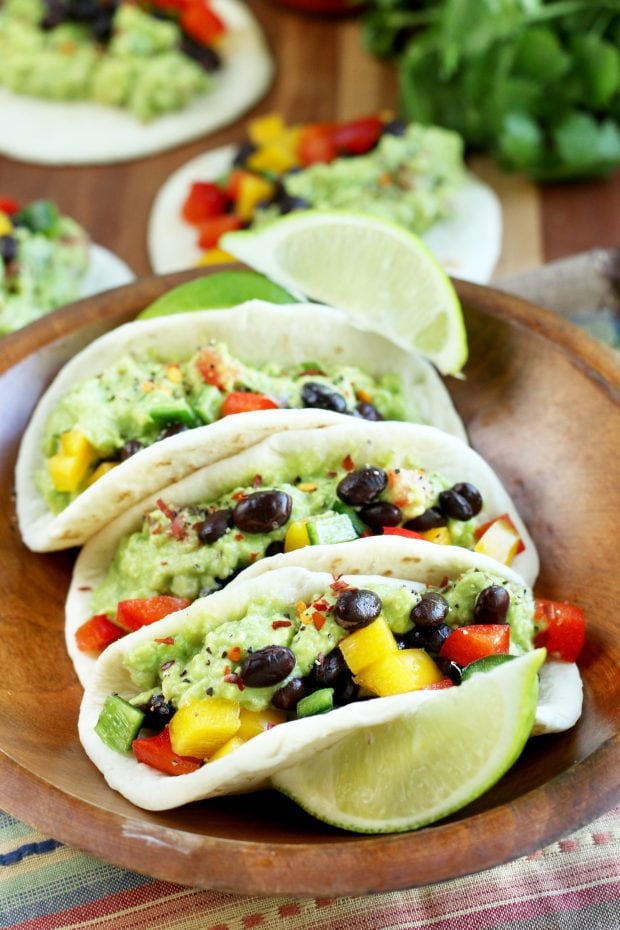 Please note that some of the links below are affiliate links. If you make a purchase through one of these links, I will receive a small commission.
I'm back with more guacamole, my friends…
At this point you aren't really surprised are you? You all know my obsession with guacamole runs deep.
I mean, if I could live off the stuff, I definitely would and I would be happy every single day.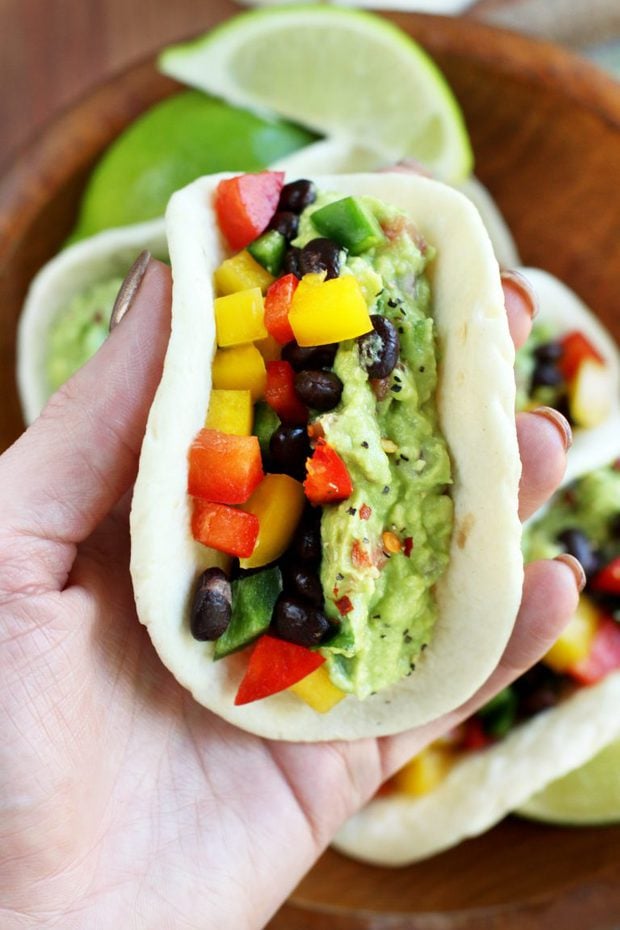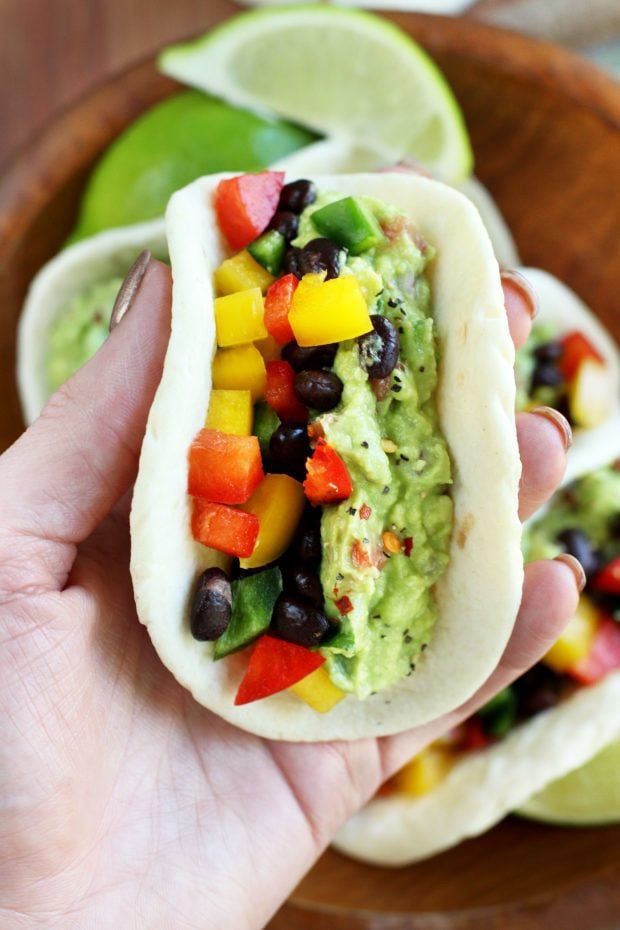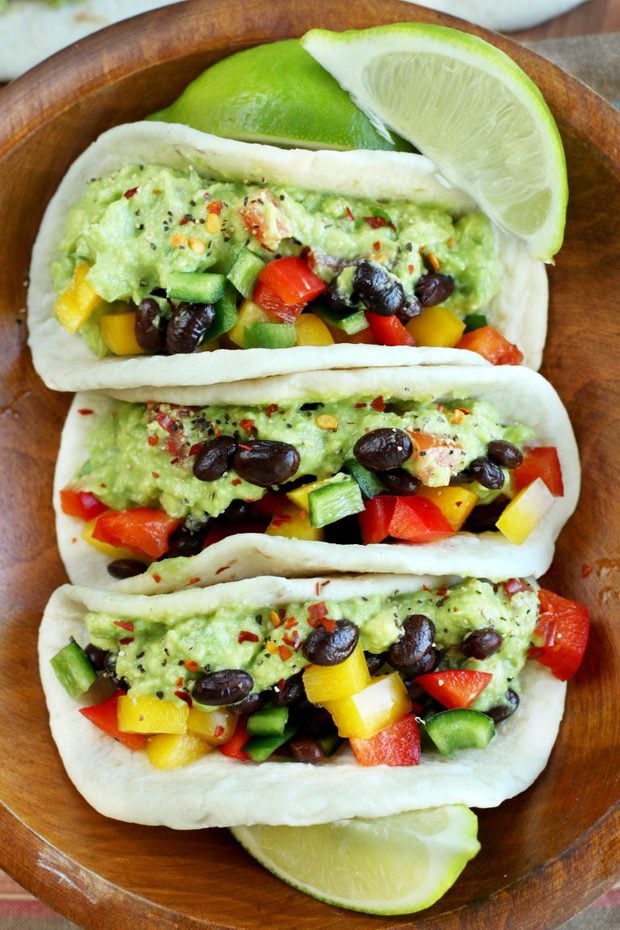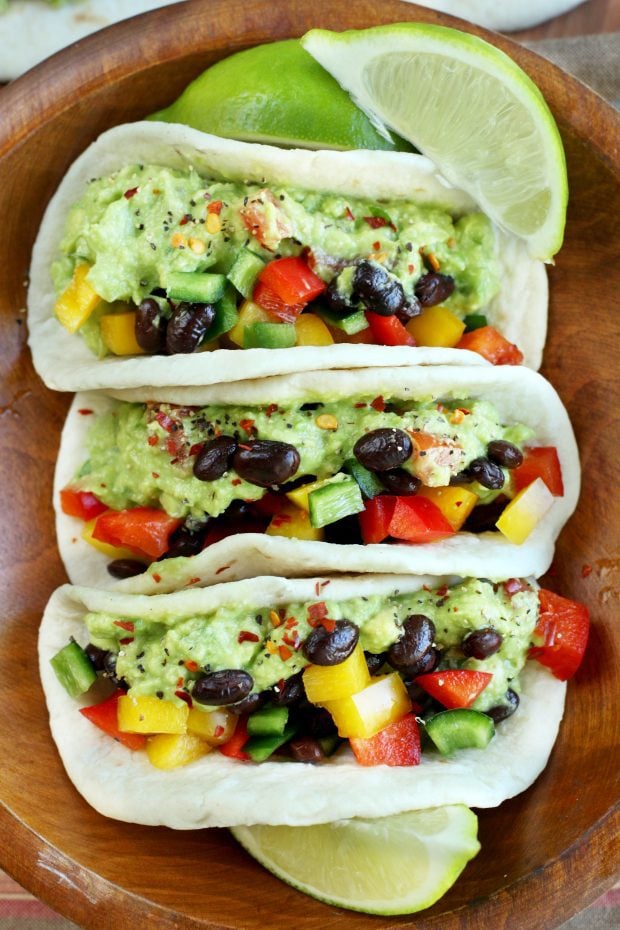 Ok so there would have to be cake or cookies or something mixed into the schedule. Well, and wine. And whiskey… But you get my point!
GUACAMOLE IS LIFE.
Instead of simply topping tacos with guacamole, why not make tacos with guacamole as the primary filling?!
Is your mind blown yet? Is it?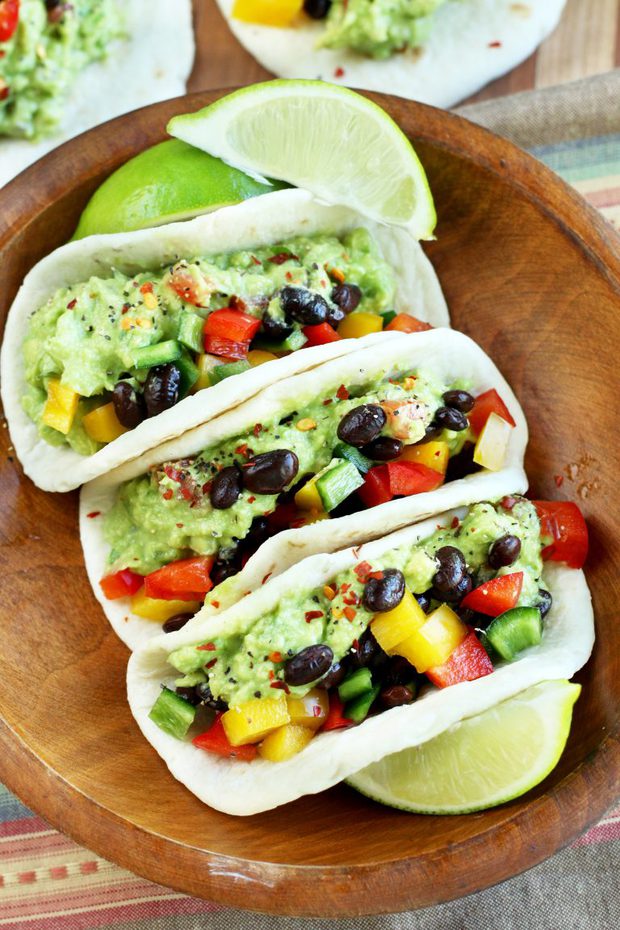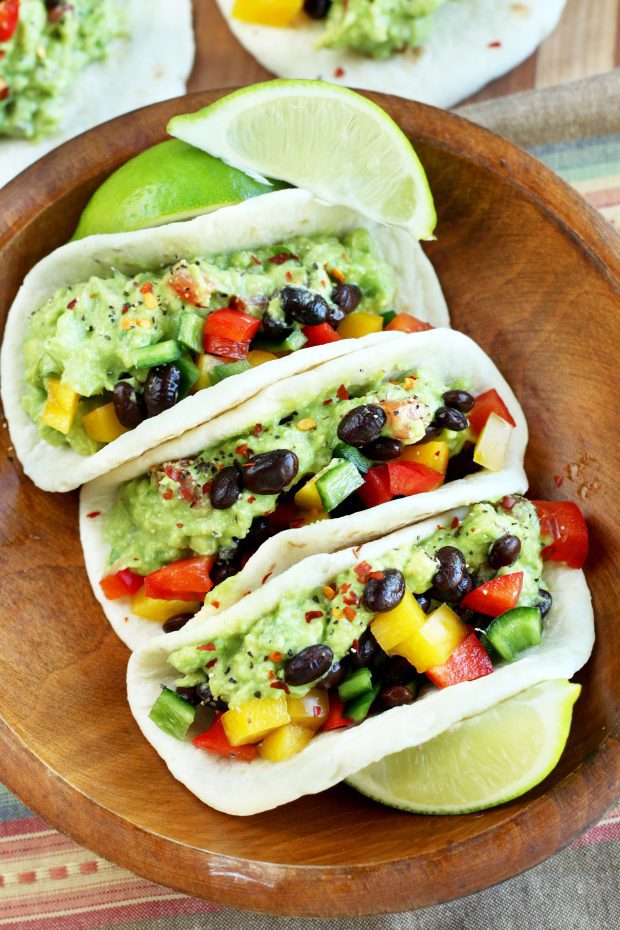 IS IT?
I love using guacamole as a filling for tacos, especially when I am trying to do a vegetarian night or simply trying to get more vegetables into my diet.
The creamy guacamole pairs wonderfully with the crisp bell peppers and poblano peppers, giving a variety of textures and flavors to the mix.
It's literally a party in your mouth with every single bite!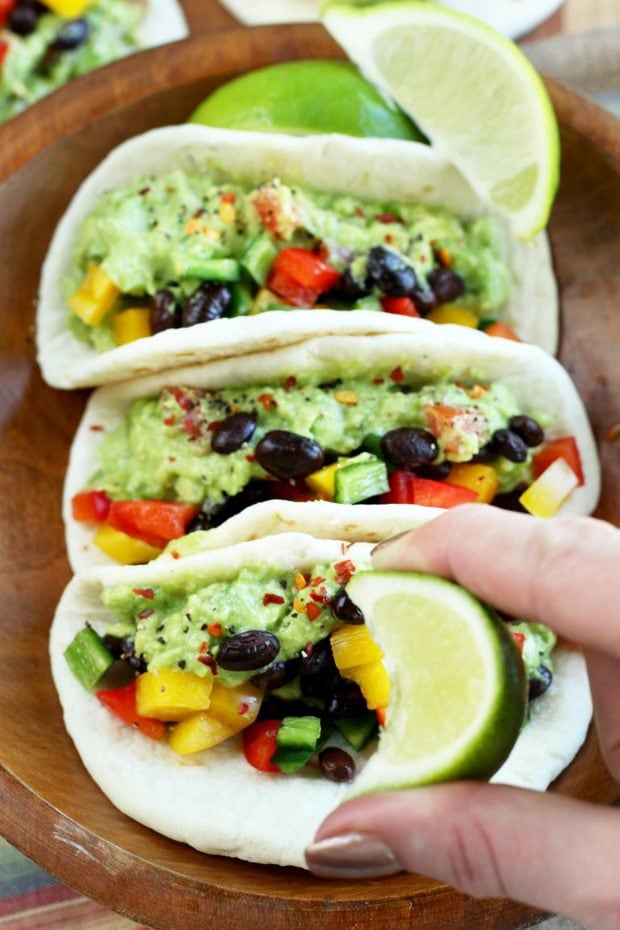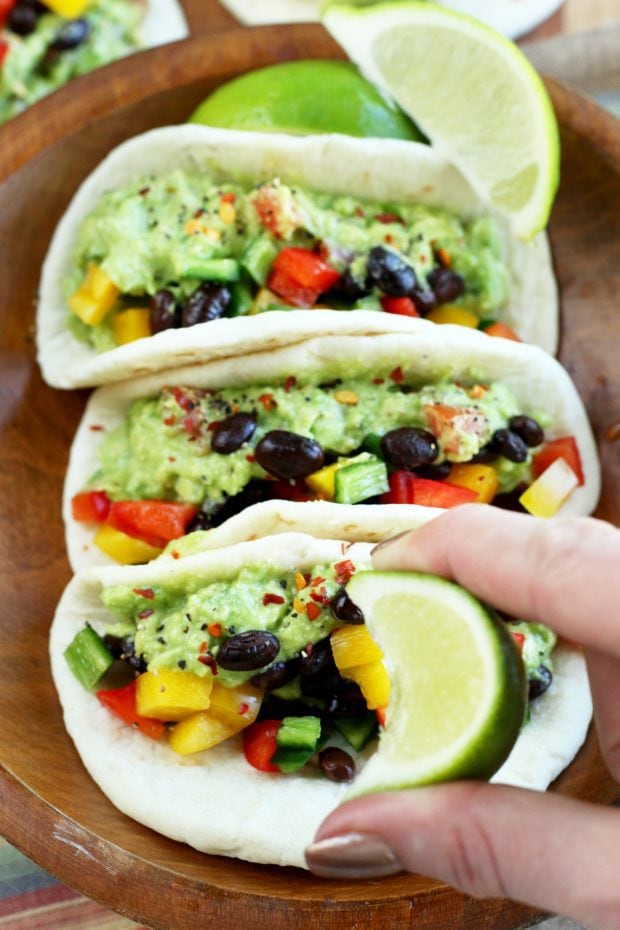 I love this recipe because you can even shake things up by using a variety of guacamole recipes if you want.
If you want to incorporate some meat and heat into the tacos, try adding this chipotle chorizo guacamole to the tortillas instead!
If you really want to go outside the box, try this Asian guacamole for some Sriracha heat and unique flavors that also pair wonderfully with the peppers and black beans.
Don't forget to serve it all up with some Mexican beers and extra hot sauce for those of you who like to blow up your taste buds with all the spiciness.
This Recipe's Must Haves


INSERT RECIPE